I've always wanted to visit Hokkaido since moving to Japan. From one reason to another our plan to visit Hokkaido always on hold. Until it finally reached to the winter festival. The winter festival is one of many reasons to visit Sapporo, Hokkaido's popular city.
Snow festival is the most famous event in Hokkaido where hundreds of professional ice sculptors gathered to create the most beautiful sculptures made from snow. Tourists from all over Japan and abroad come to Sapporo to see this famous event. Flight and hotel are most expensive during snow festival. The worst part is finding one close to the winter festival venue is quite a challenge.
We booked our flights and hotel since November last year but that was not fast enough to get a room at the beginning of the festival. We could only be in Sapporo on the fourth day of the festival when the sculpting competition was already over. Lucky for us the festival was still there, although most of ice sculptures lining on the street had already melted.
It was 4C during the day with a sunshine when we arrived in the city. This sculpture was melting and almost losing its form.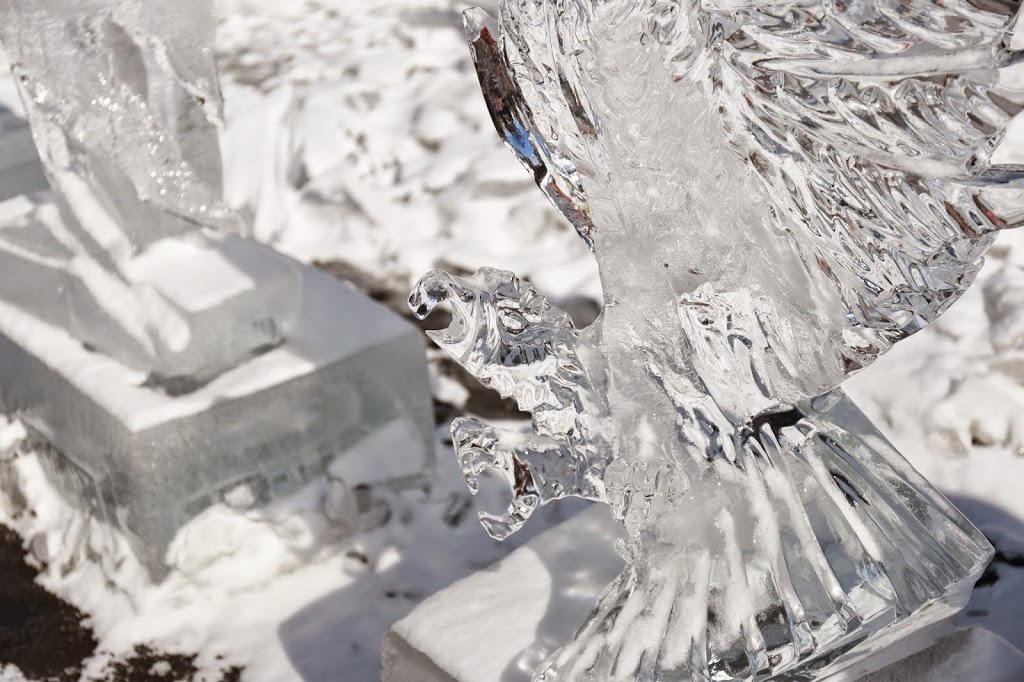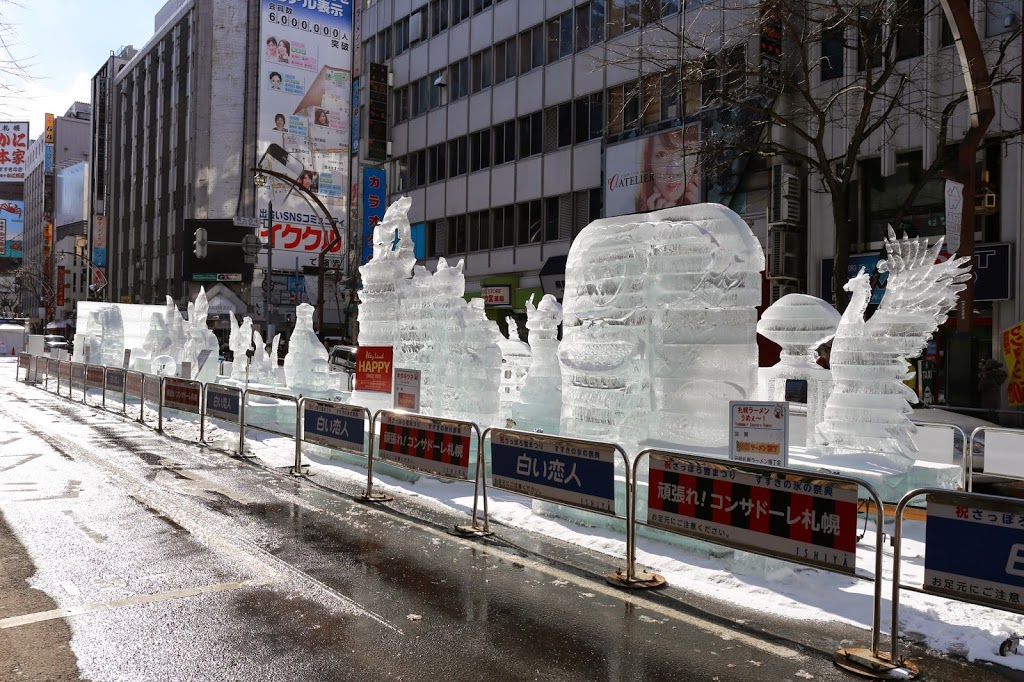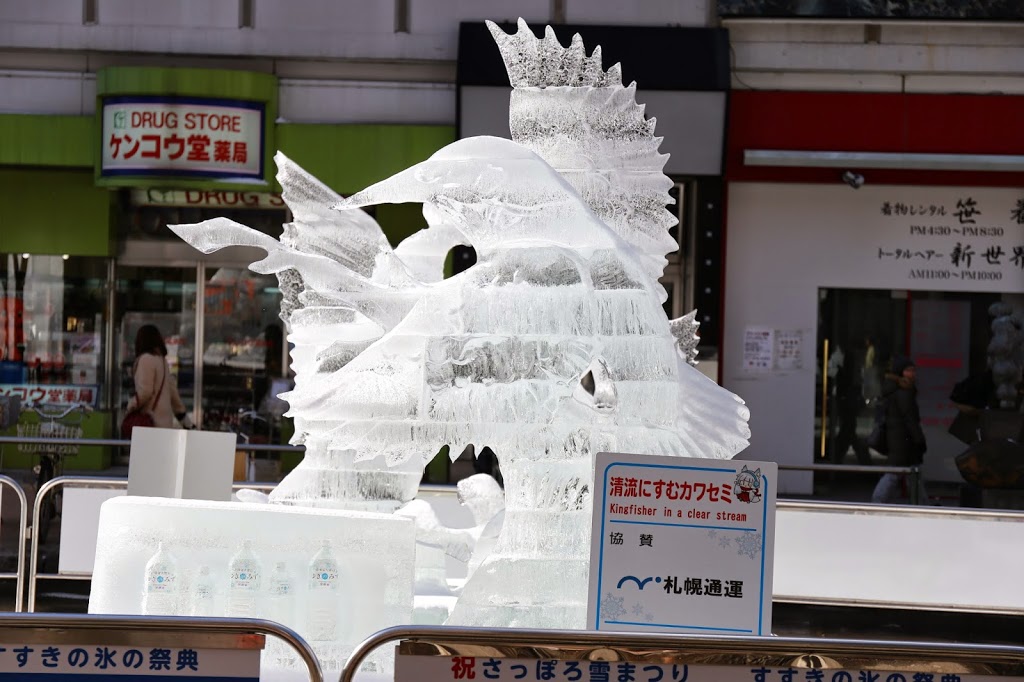 Snow festival held in Odori park in the heart of Sapporo city center. Beautiful snow sculptures were shown inside the park, spanned about 1.5 km long. This year sculpting competition was won by Thailand. Sadly, the sculpture was already broken into pieces when we were there.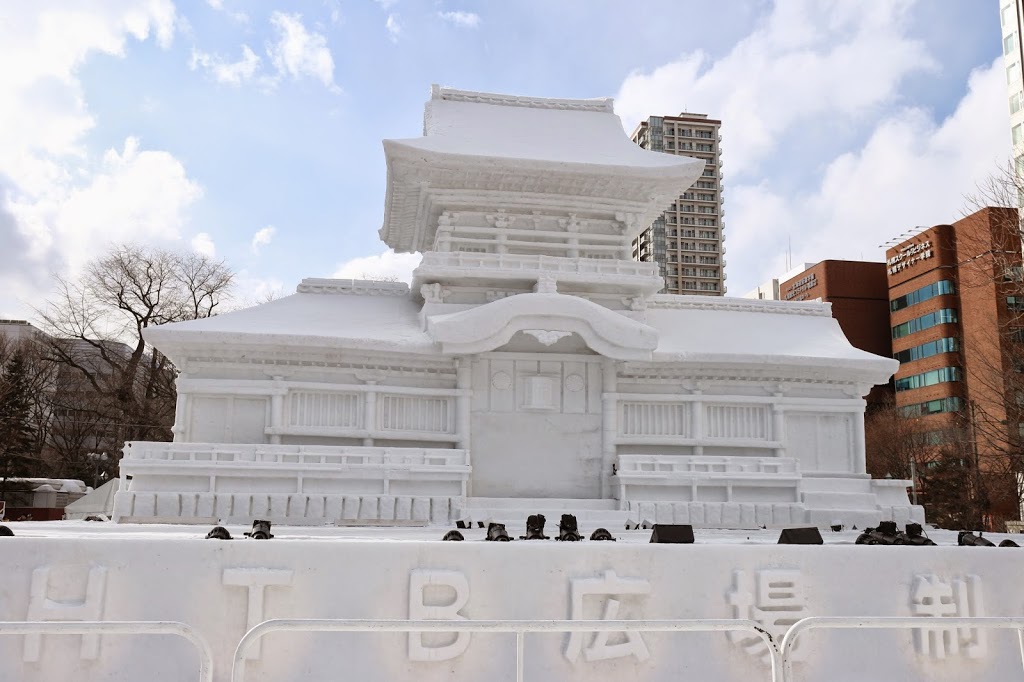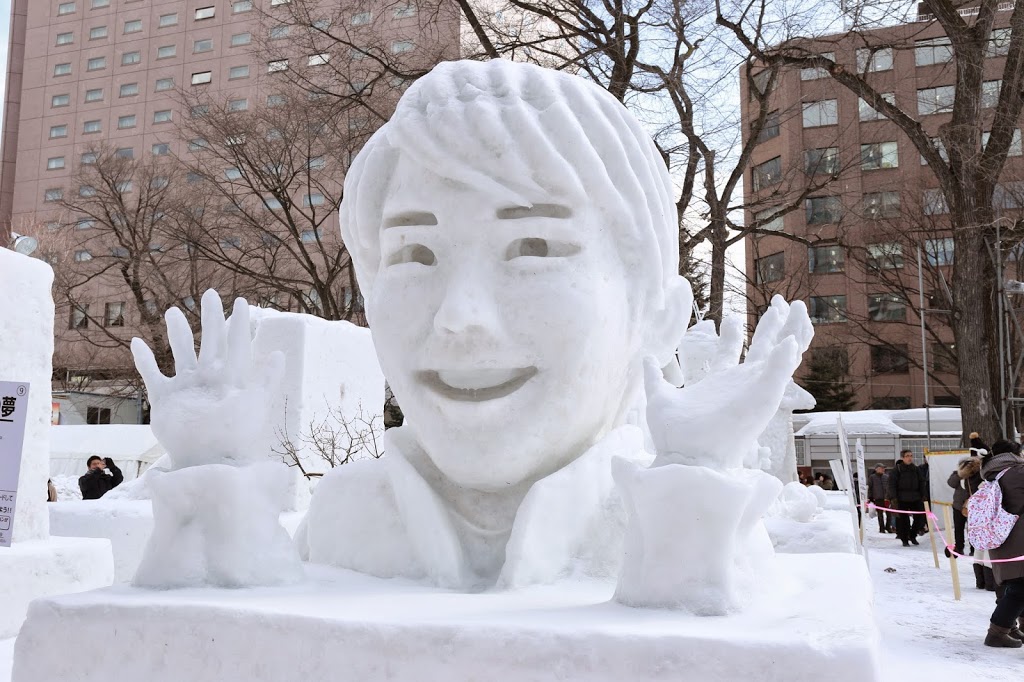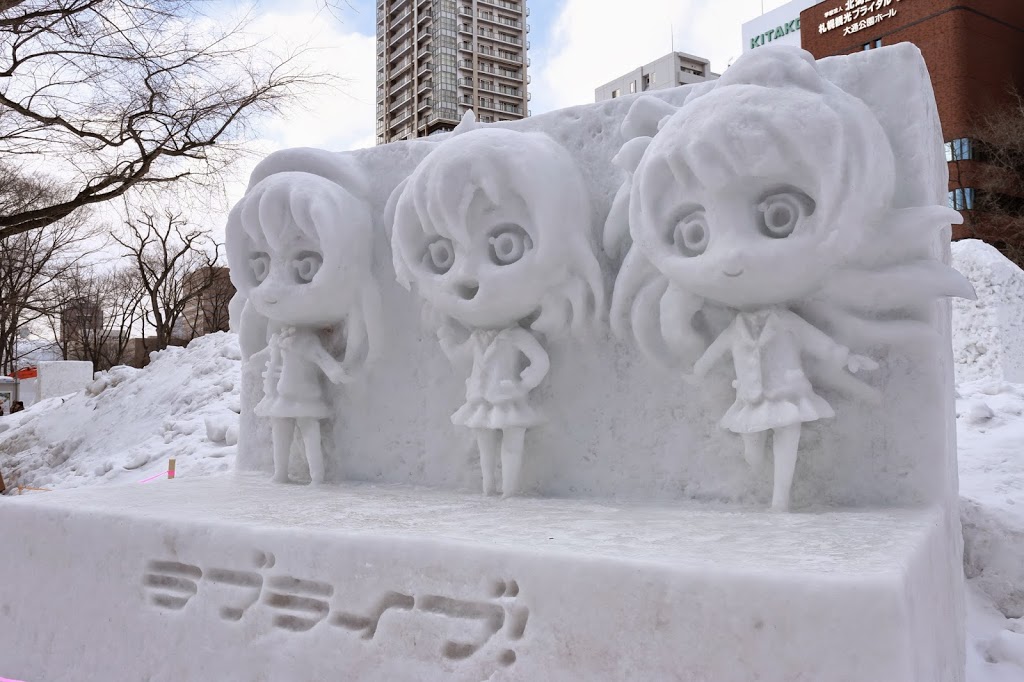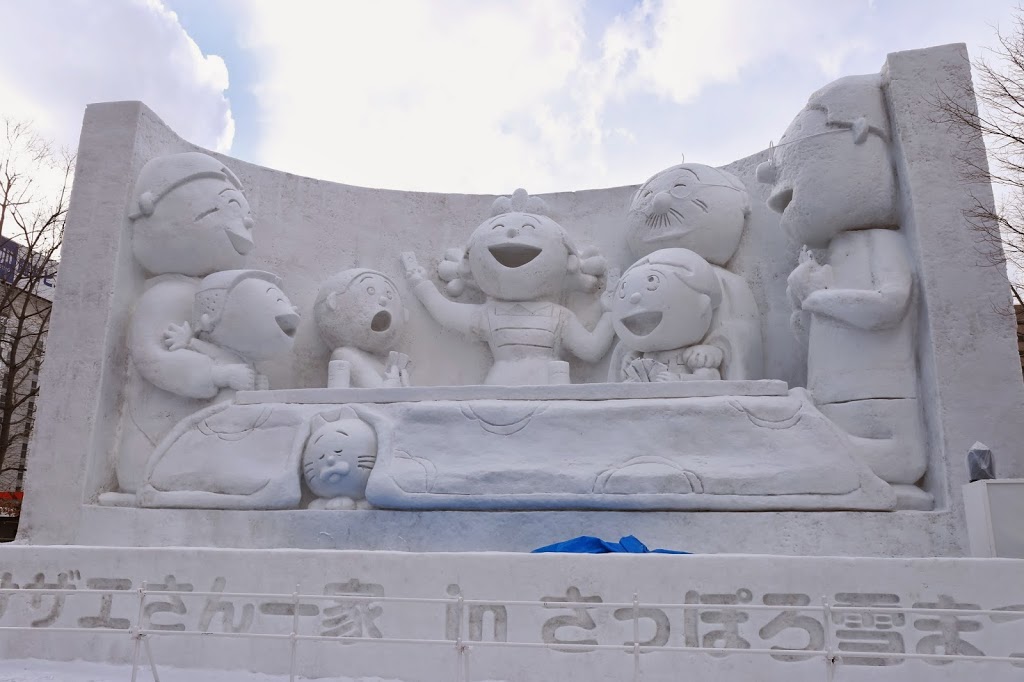 Olaf's happy face seeing the sun. He wouldn't had his arms any longer.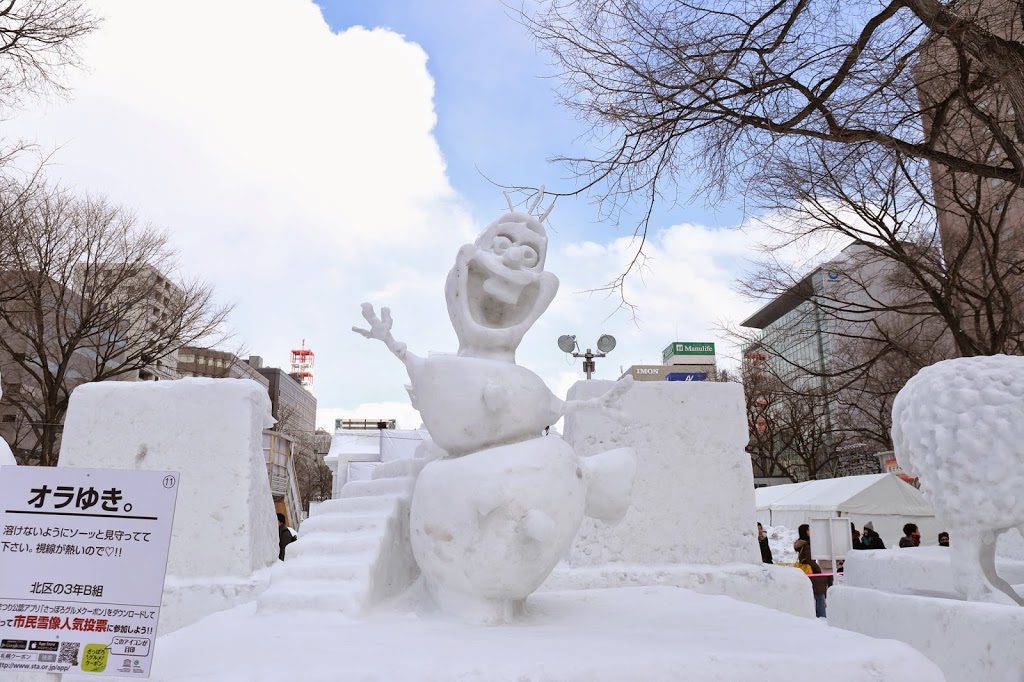 Snow sculpture from team Seoul.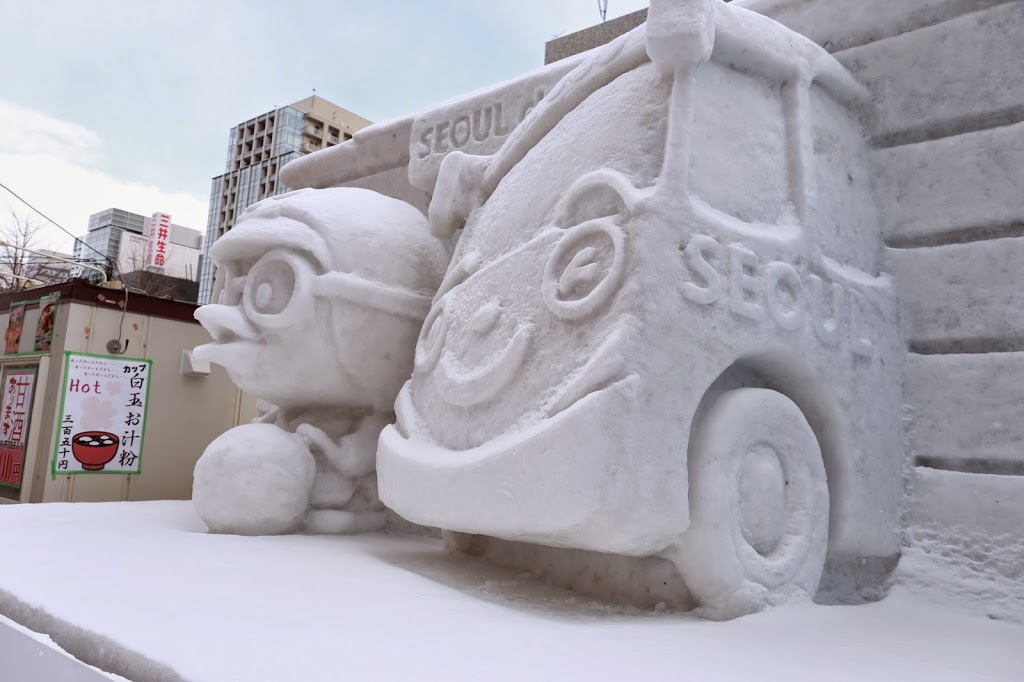 Amongst all sculptures this was the one brought so much emotional feeling to look at: a love of a mother.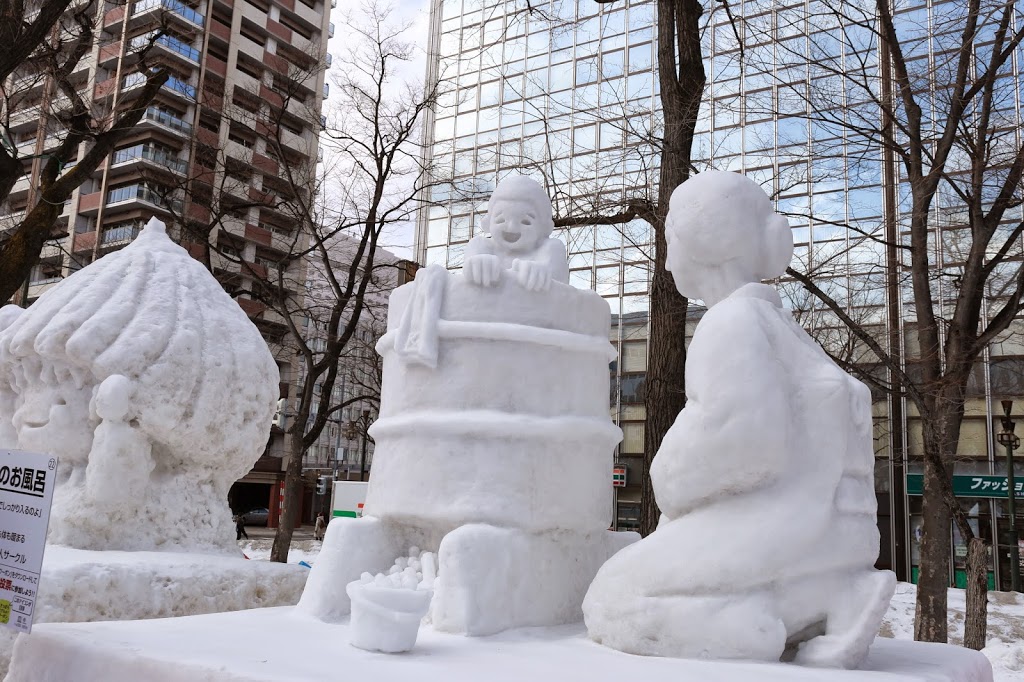 The festival was even more crowded in evening because of projection mapping for some sculptures.
Star wars projection mapping was a complete disappointment for fans. Perhaps we set our expectation too high : a sneak peek to the next star wars movie….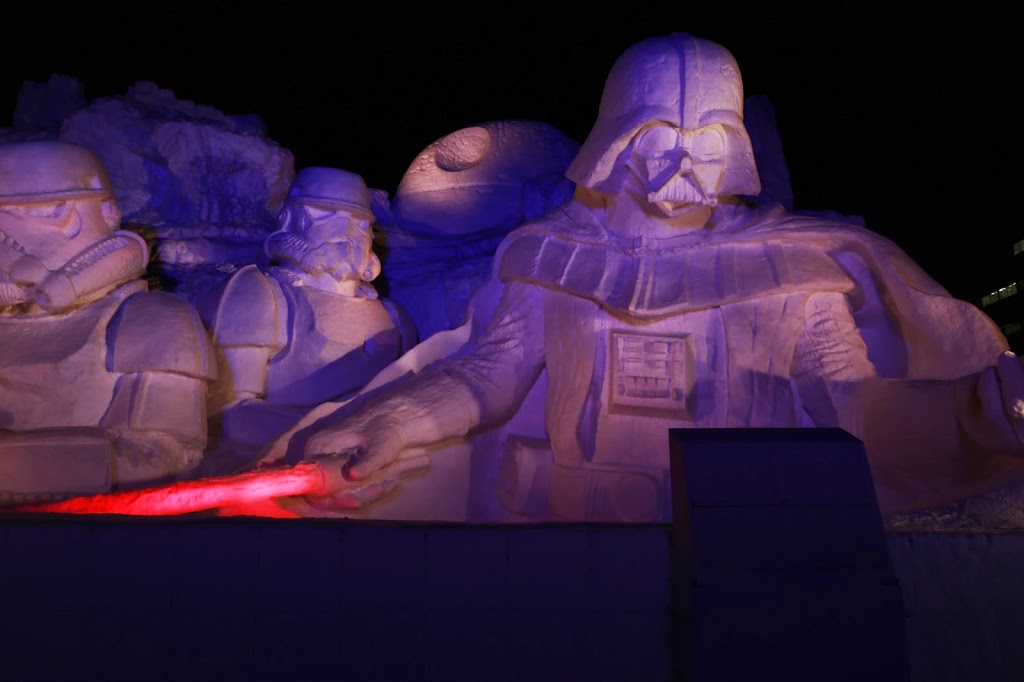 This was the most beautiful projection mapping in the festival, as if we could see inside the palace  in four seasons and forget for few minutes that it was a sculpture.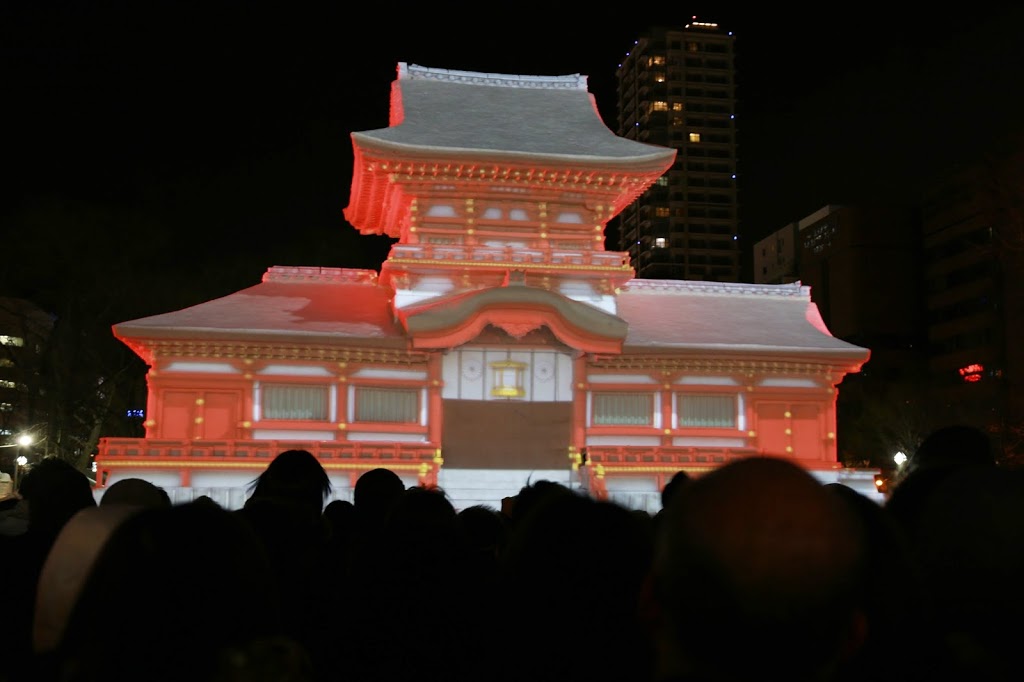 Horse sculpture became alive with the projection mapping. Such a gorgeous sculpture it was.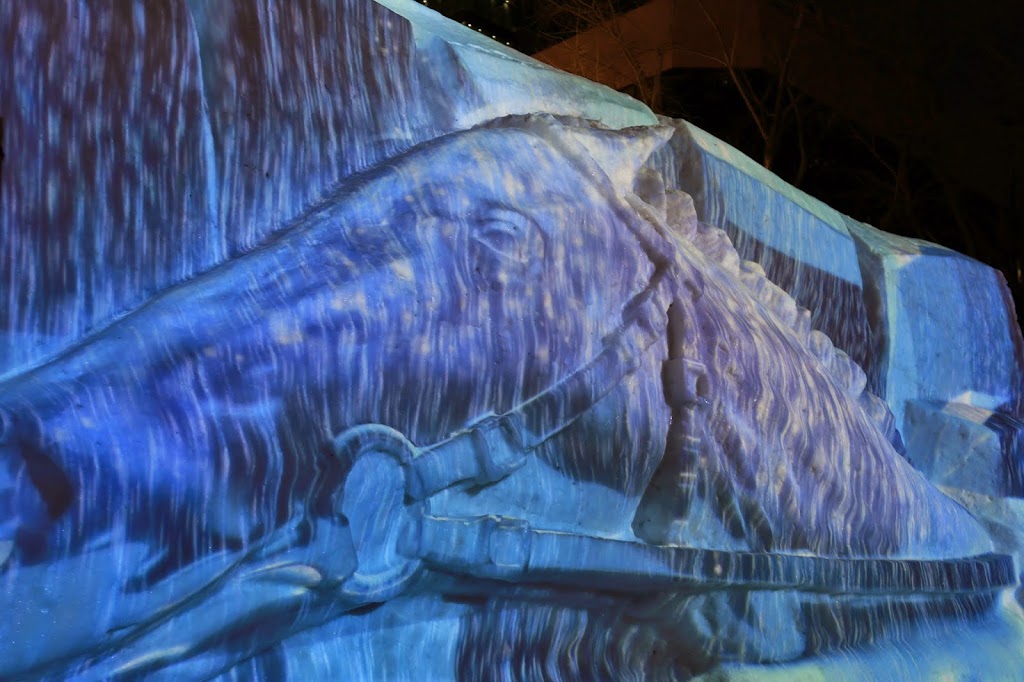 And of course, most popular game of the year: Candy Crush soda pop. I felt like really playing the game on a giant ice screen.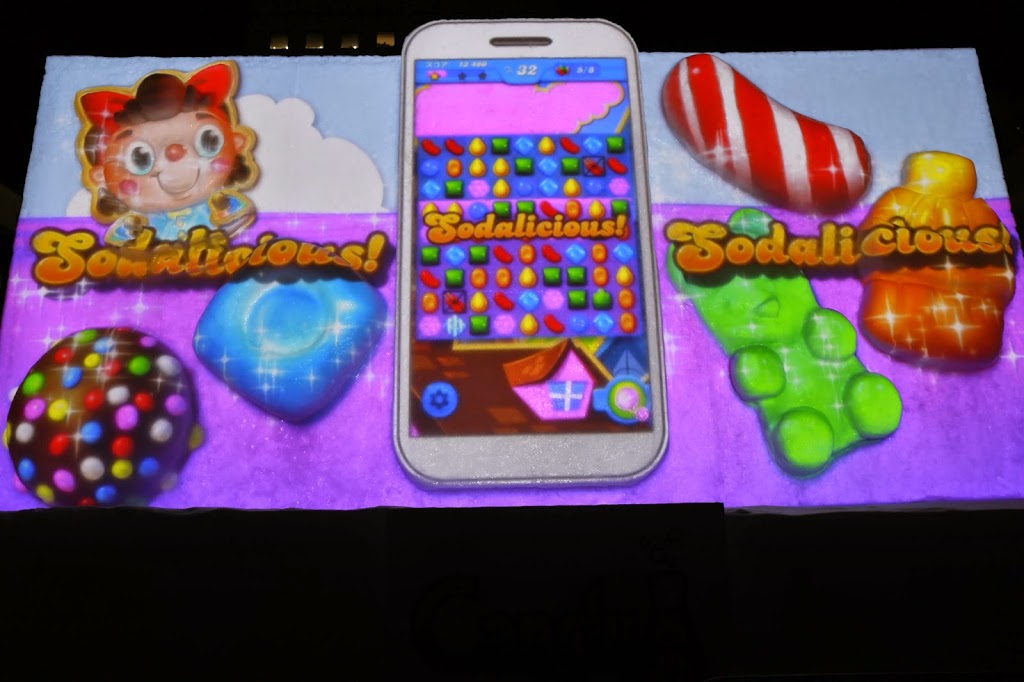 It was extremely cold in the evening, minus 5C. I could not stand staying long in the festival. We then moved to mall to mall trying to find good cafe. Our lucky finding was this Brooklyn Parlor, surprisingly a nice cafe with jazzy ambient.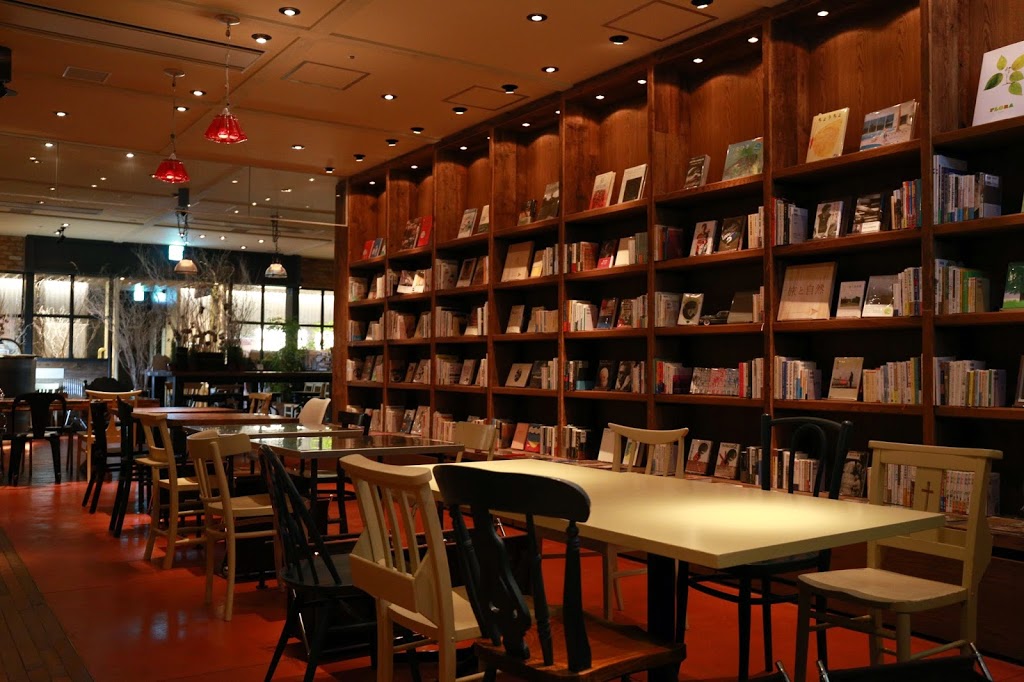 Next day was an early start. Before venturing the city we took couple of pictures of this big clock, a well known tourist attraction in Sapporo. It was considered big and magnificent when it was built in 1870.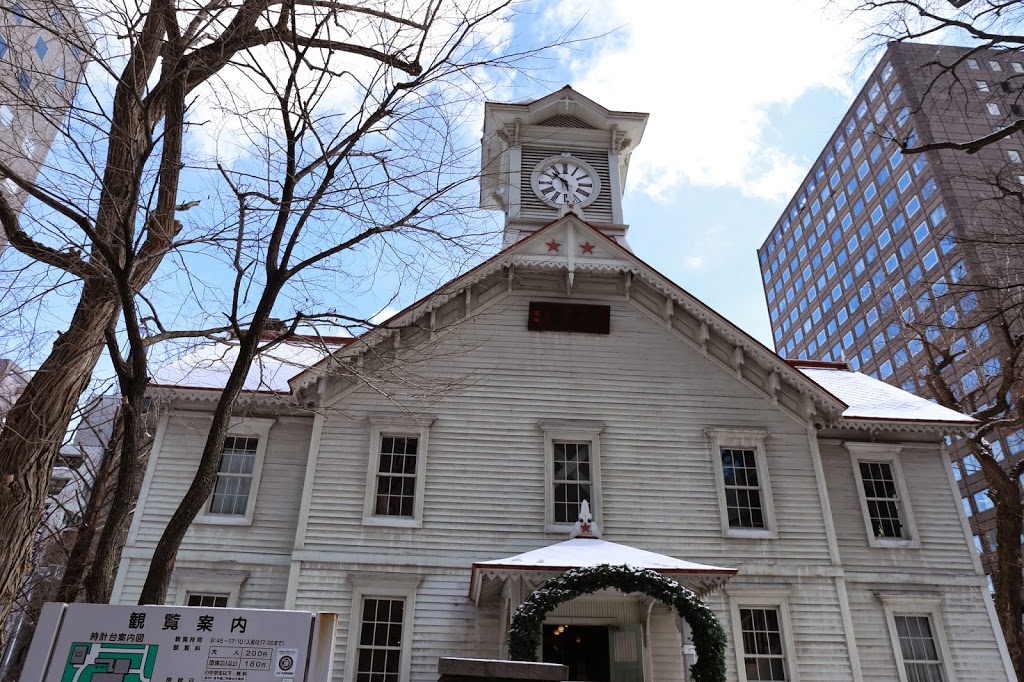 …then headed to Sapporo central fish market to check if the city really has giant crabs…well so many crabs here and there.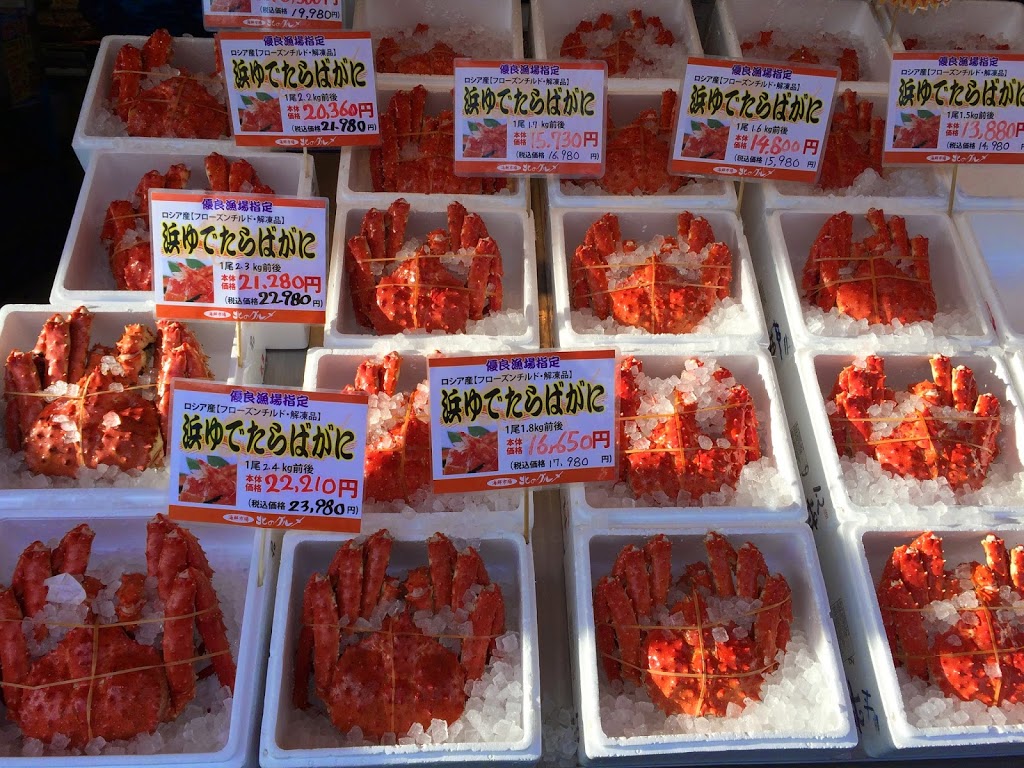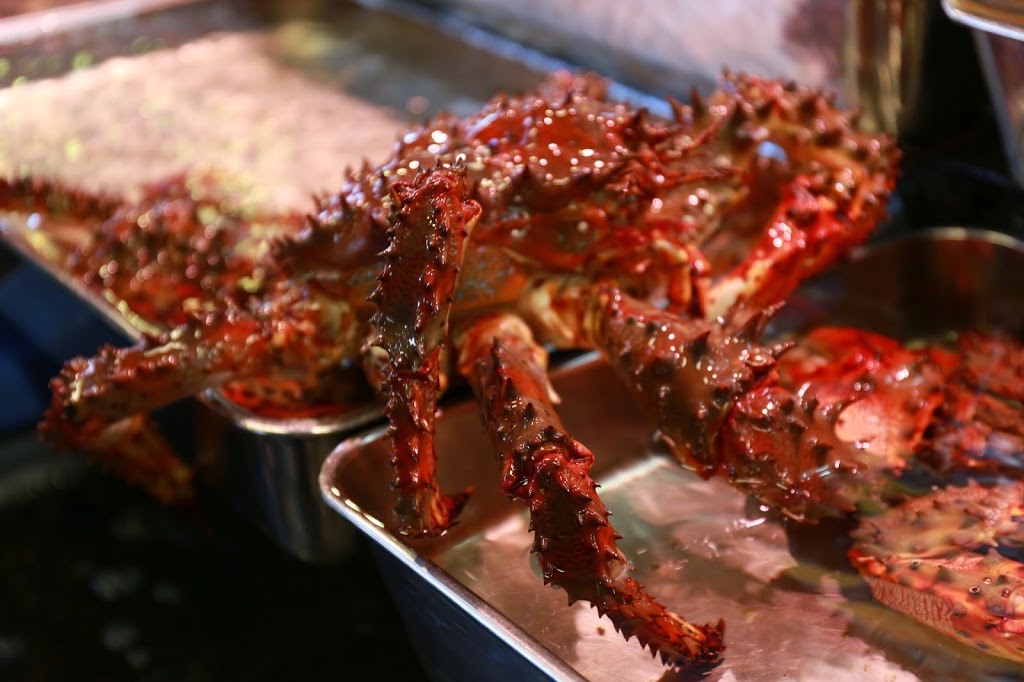 Then we had breakfast in local sushi restaurant: Sakanaya no Daidokoro. We could not believe how fresh the taste was. Our standard of sushi changed instantly after this bowl. We would never look at sushi the same way again. It was even much fresher than most of sushi bowl in Tsikiji…Sea urchin was so sweet without any trail of smell, tuna oo la la,,,, It was a heaven sent sushi bowl. For all of that it costed only 3,250 yen (around $30).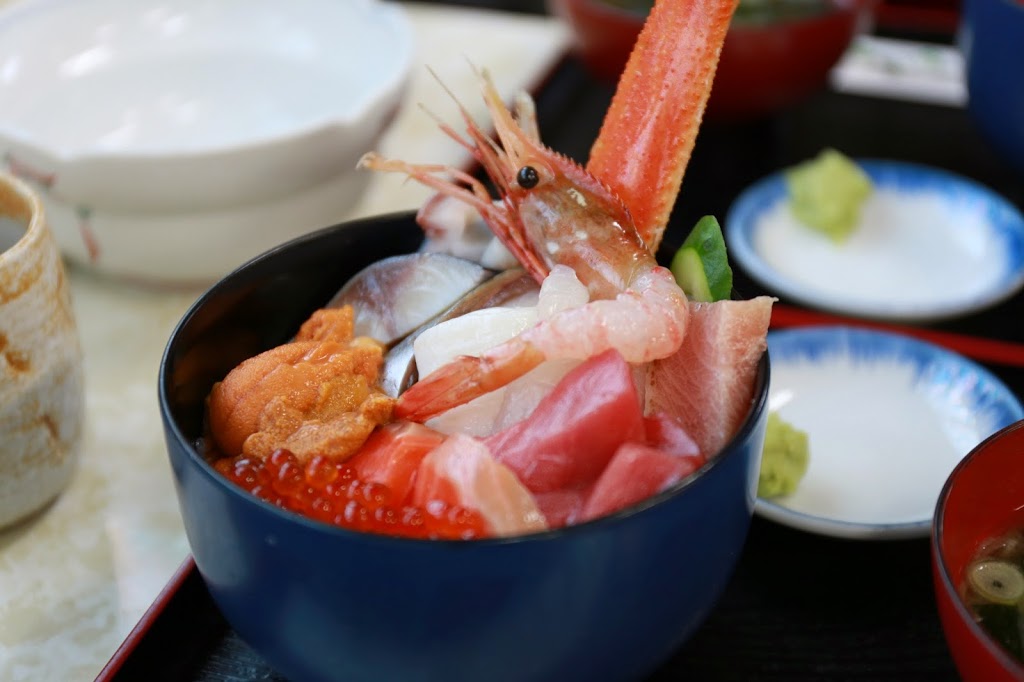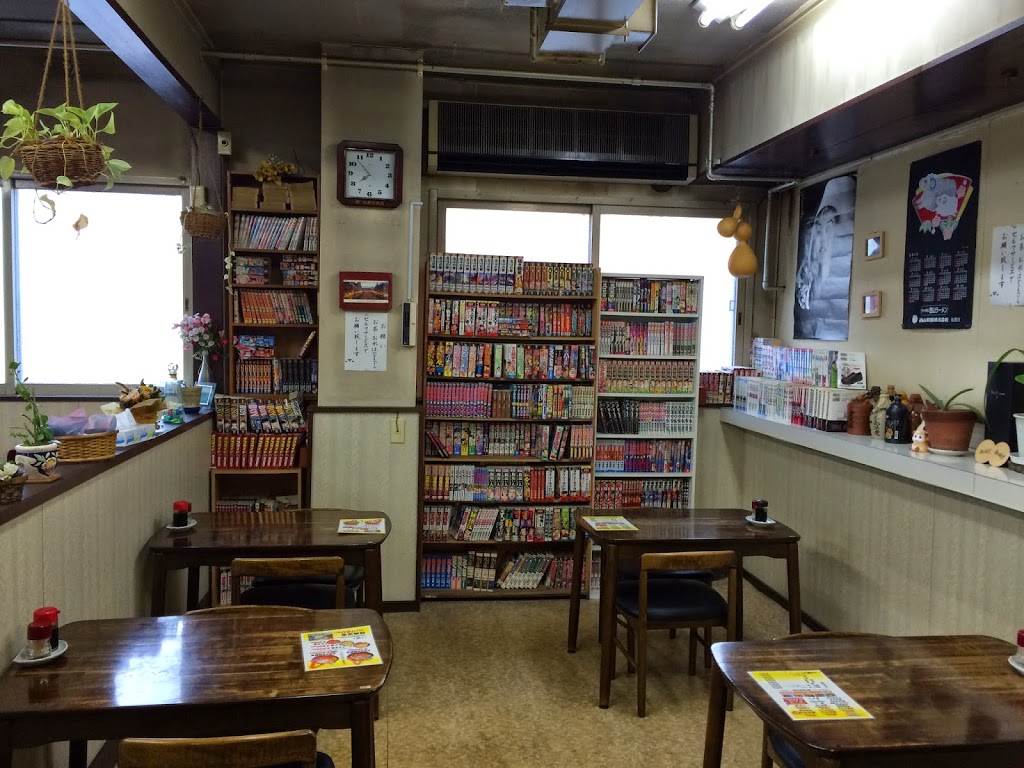 We decided to take 40 minute trip around the city by this tram, after coming back from fish market. It turned out there was nothing else to see in the city other than snow festival and the market. Sapporo is a quite city apparently.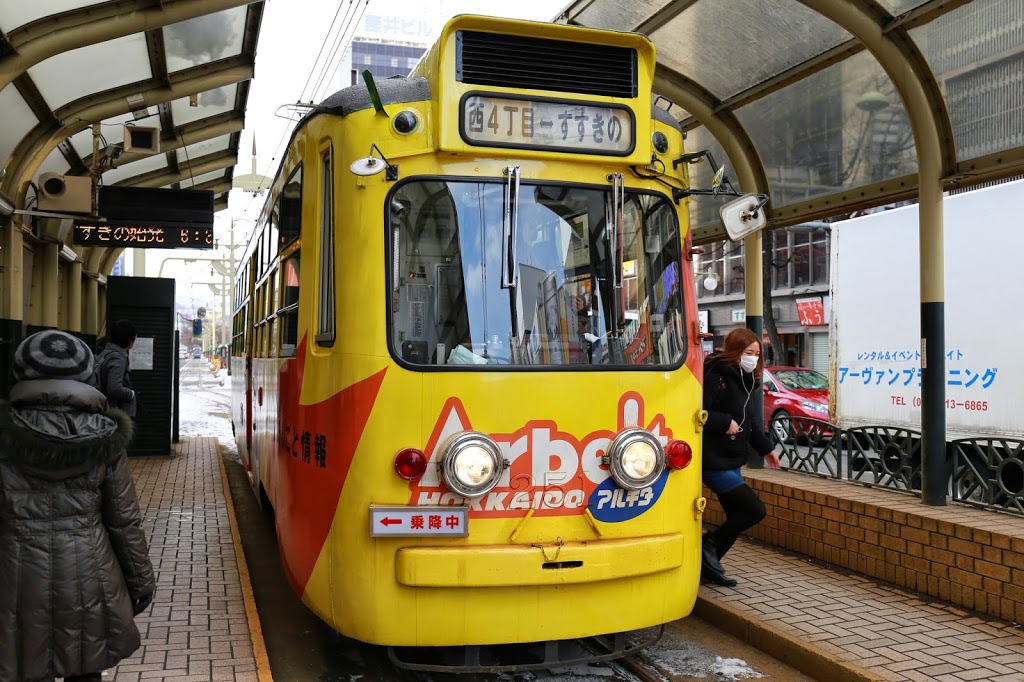 Thanks for reading.