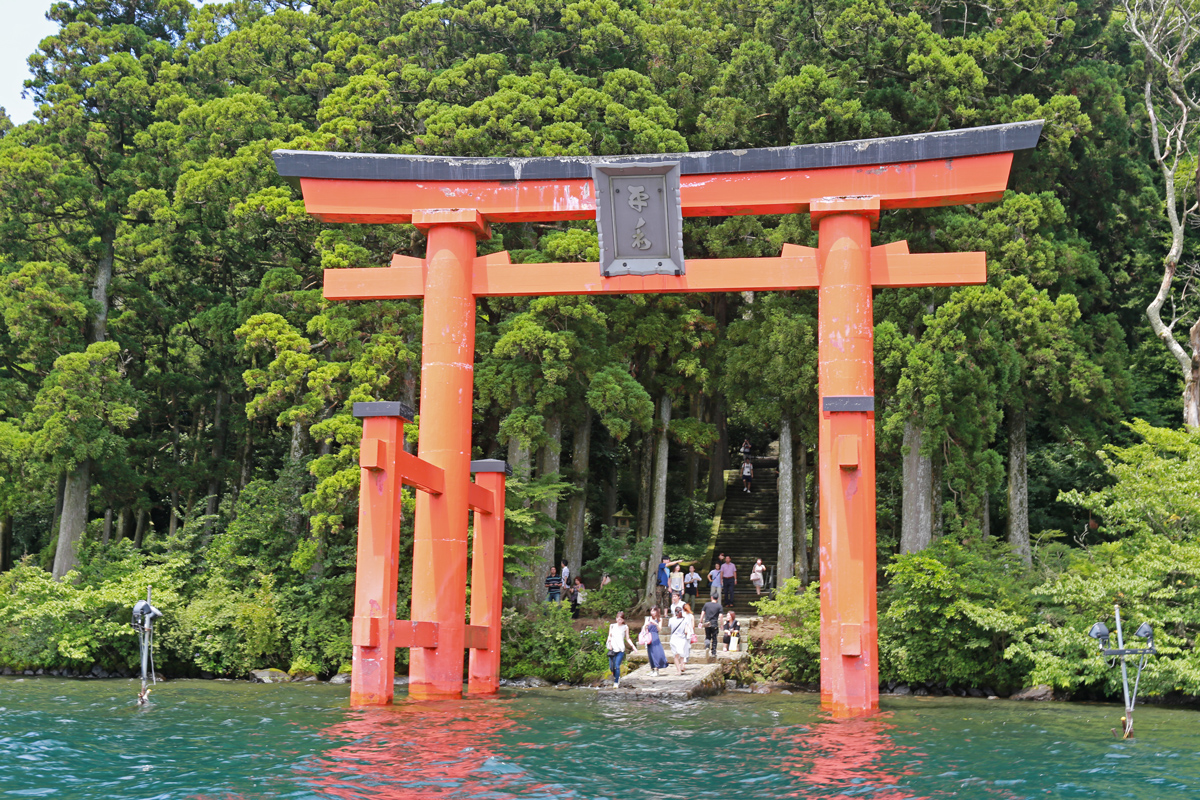 Hakone is popular for its beautiful scenery and layback atmosphere. It is also known for natural hot spring or "onsen" in Japanese. It took us almost three hours train ride from Tokyo station to reach Hakone as we took usual train instead of bullet train. A weekend getaway in Hakone was seem too short for us. These are the pictures taken during our short stay in Hakone.
A pair of happy feet waiting for the train to Gora station.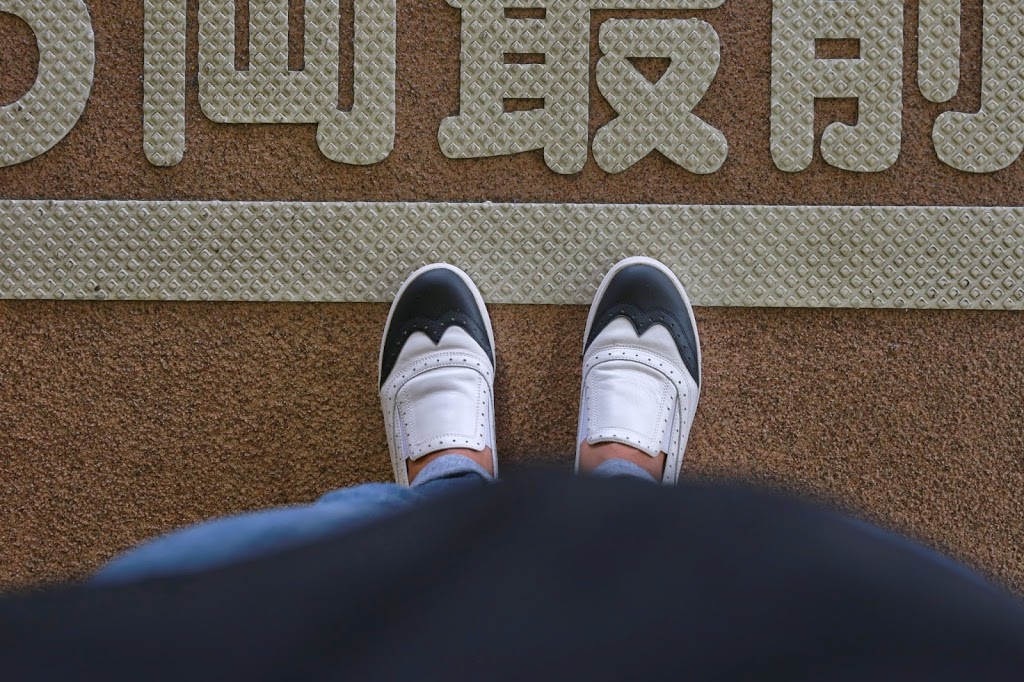 We fall in love from the moment we stepped on Hakone – Tozan line, a mountain railway connecting Odawara to Gora station. Unlike modern, state of the art trains we normally see in Tokyo, this railway is a reminiscent of old days in Japan. The train switched back three times to ascend the highest point. What a ride! We didn't take picture of Hakone – Tozan line as we rushed to make it to Gotemba Premium Outlet.
Hakone – Tozan cable car reaches up to mountain side from Gora station to Sounzan. This is a must ride while staying in Hakone. The surrounding view is greenery in summer. It moves slowly but no switch back.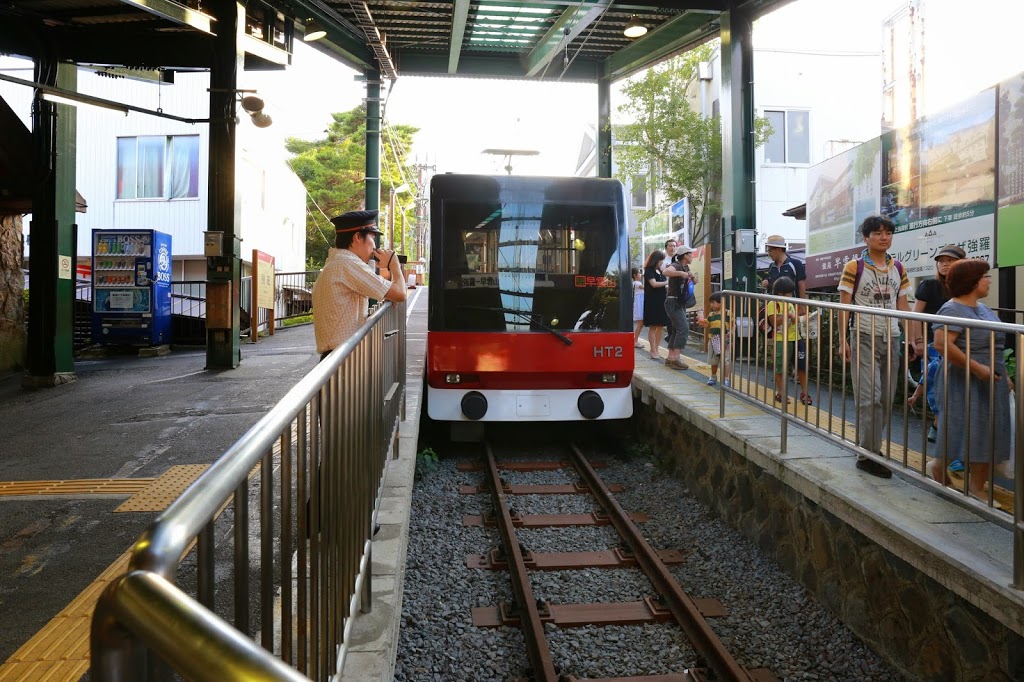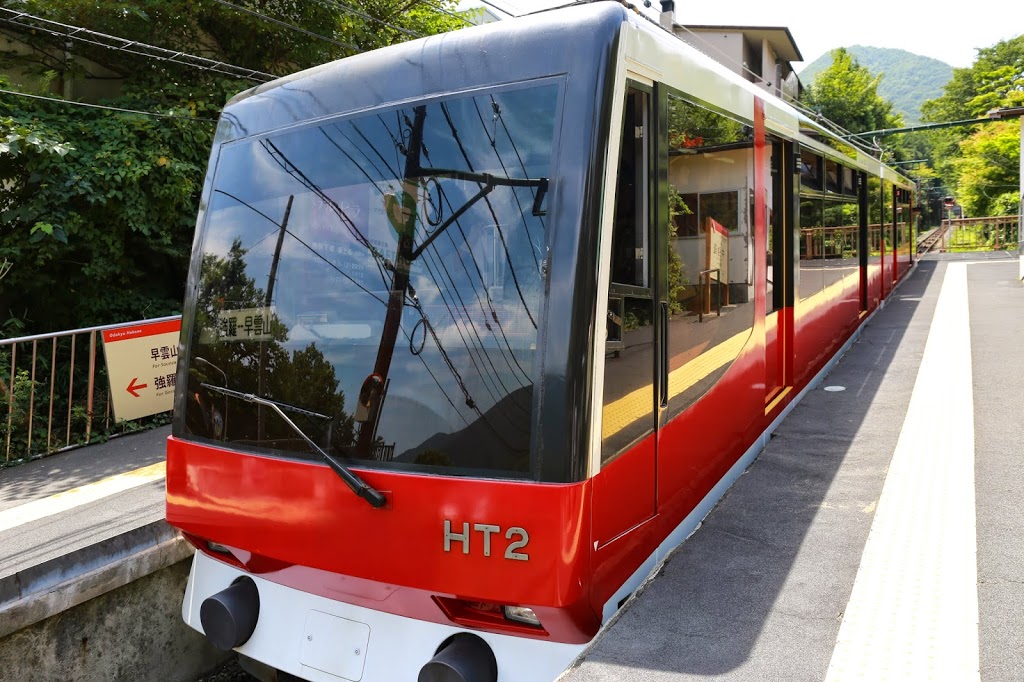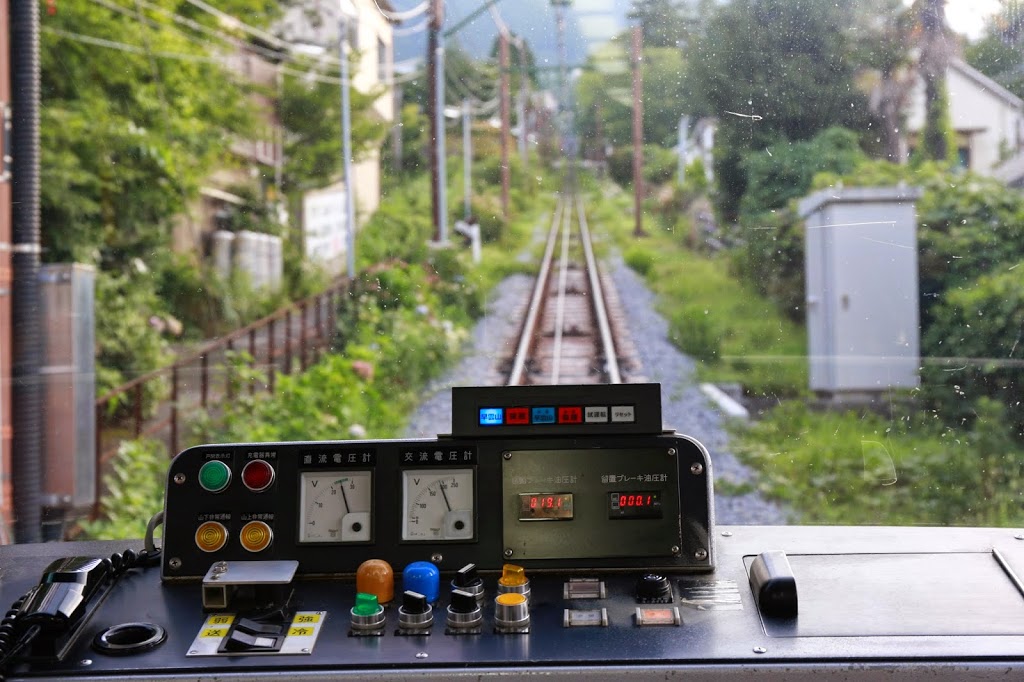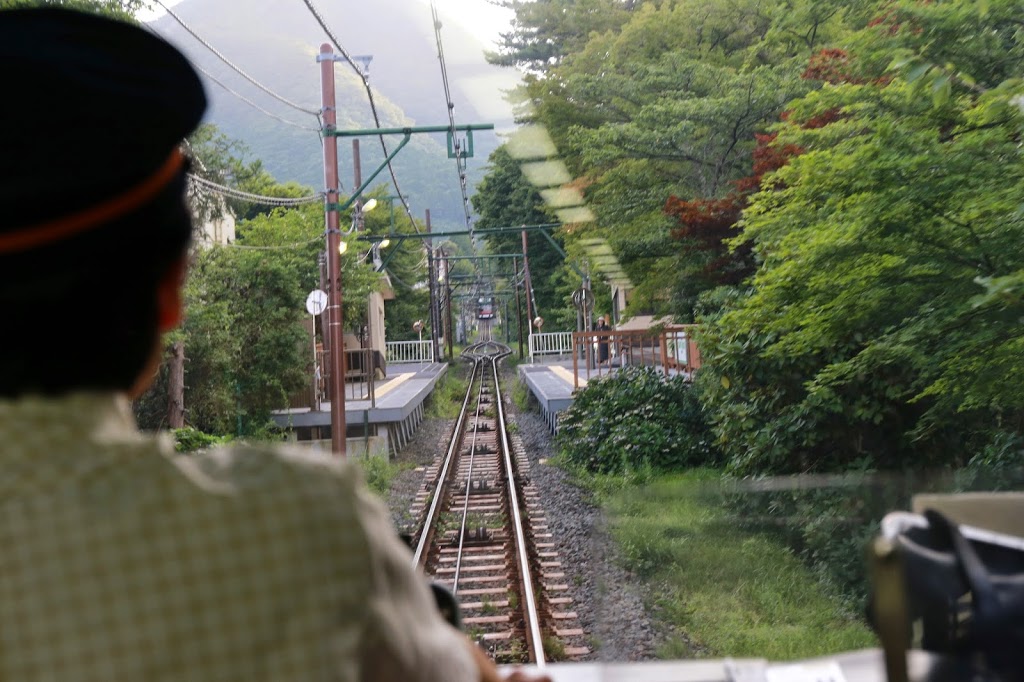 Gotemba Premium Outlet is very famous for tourists from southeast asia and other countries. The outlet houses famous brands such as Prada, Gucci, Valentino, YSL, Salvatore Ferragamo, Chloe, Balenciaga,  Bottega Veneta to GAP, Banana Republic and many more. On a clear day, Mount Fuji can be seen from this outlet.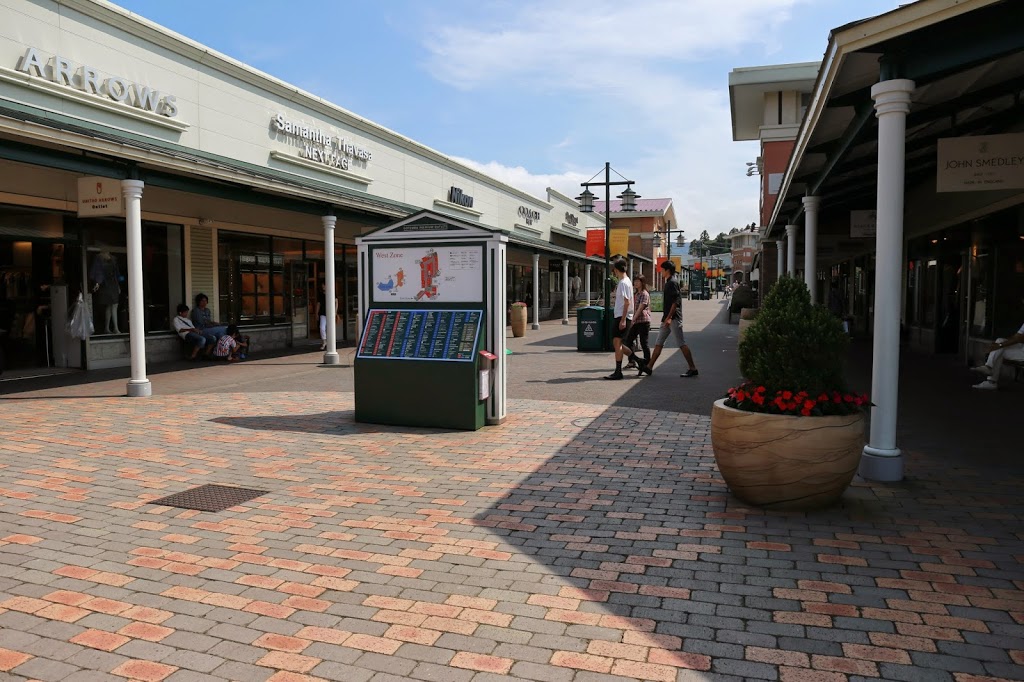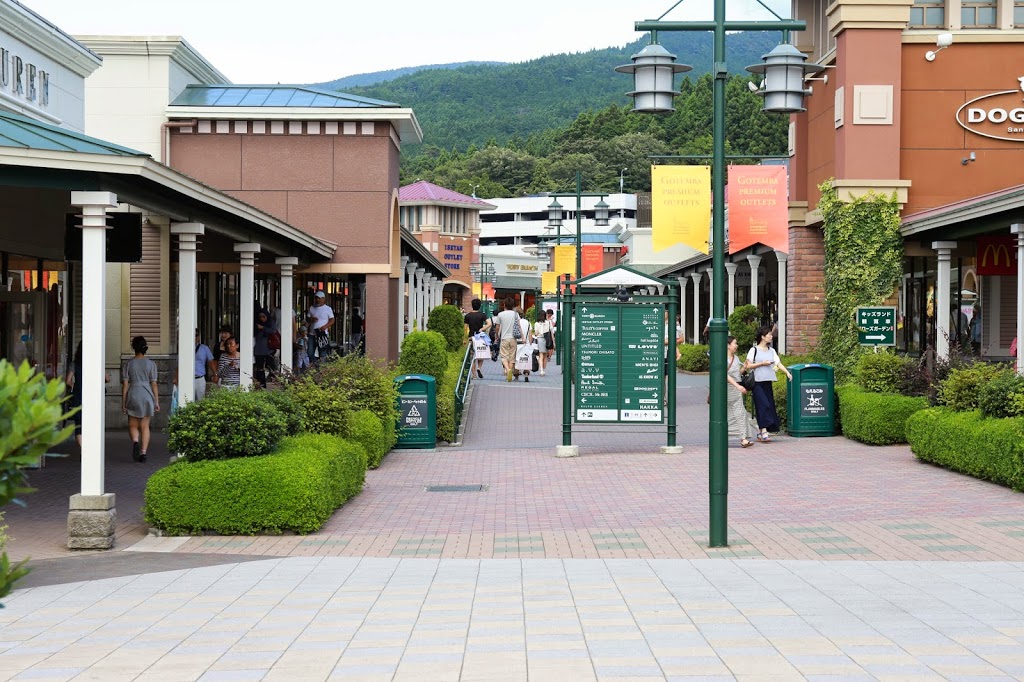 Hakone Ropeway (cable car ride above the ground), a 16 minutes ride. There is Mount Fuji observatory point between Owakudani station to Ubako station. It was cloudy day, Mount Fuji couldn't be seen from the observatory point.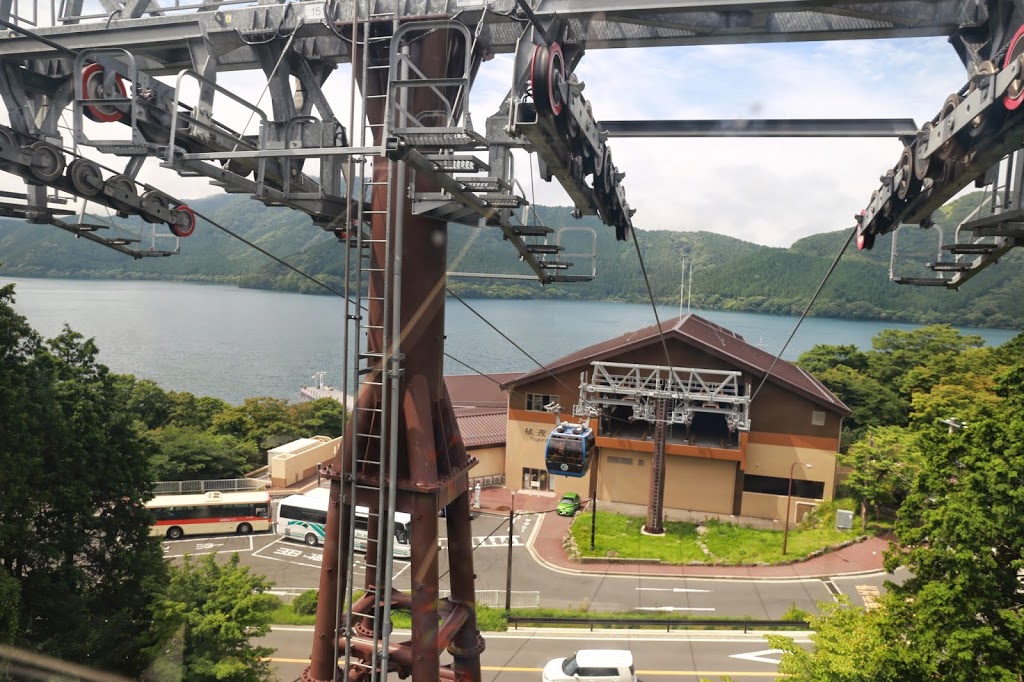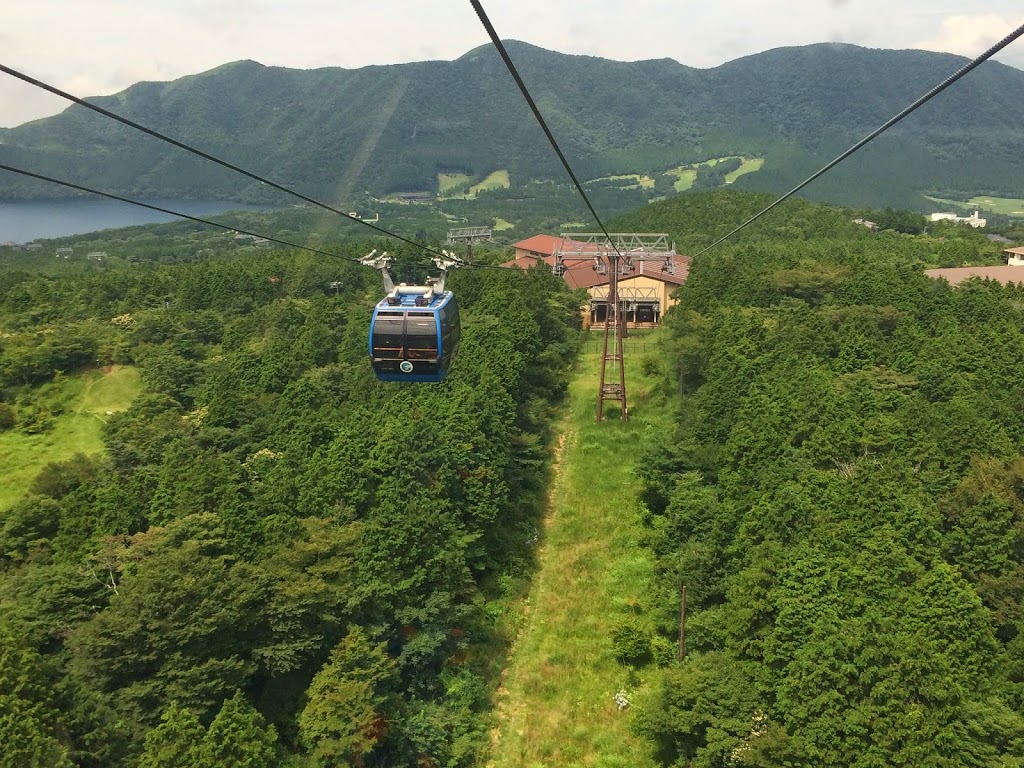 There he was, Mount Fuji. We could only see Mount Fuji for few seconds then he was hiding behind the cloud.
Hakone sightseeing cruise.
An iconic red gate of Hakone-jinja shrine standing in Lake Ashi. 
Stairs to Hakone-jinja main shrine
Hakone-jinja main shrine on the hill side. It takes about 10 minutes walk from the red gate. 
Sunset at Lake Ashi
It was a good decision to take a stroll by the lake. Fuji san revealed himself on the other side of the lake.
There was hanabi on Lake Ashi at 0800 – 0830pm (02 August 2014). We didn't have to squeeze in the crowd like usual hanabi but got nice seats on the ship deck.
Hanabi is fireworks in Japanese. Hanabi is very popular summer attraction in Japan and most awaited by the locals, foreigners staying in Japan or tourists. Japan nowadays is famous for high quality fireworks.
Thank you for reading.