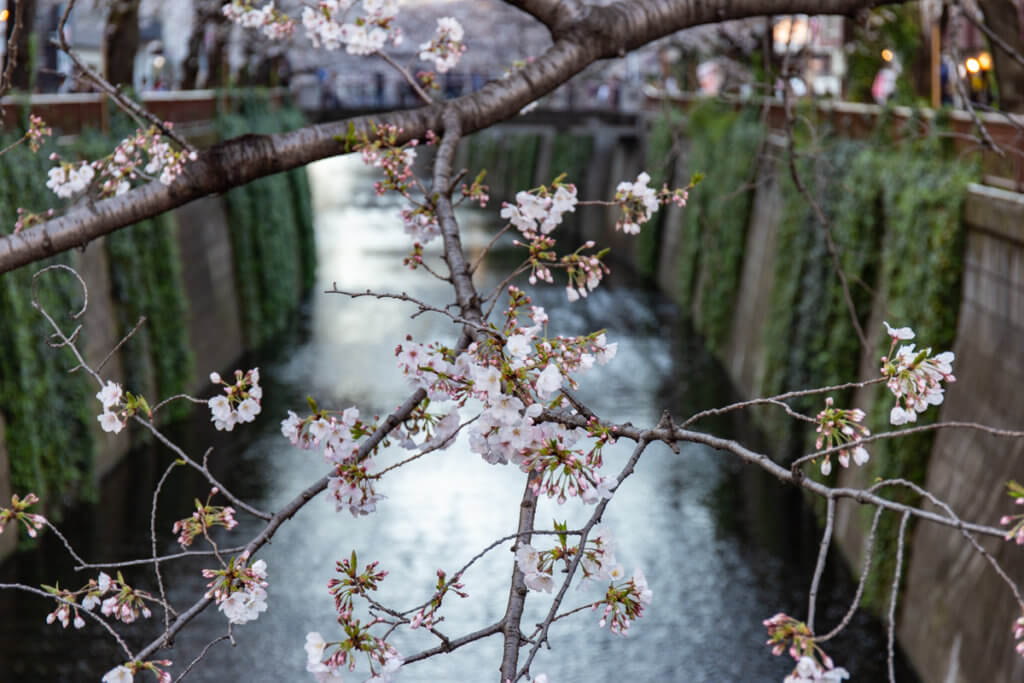 25 March 2020,
I blogged about cherry blossom at Meguro river several times in the past. The Meguro river is one of the most visited spots during sakura cherry blossom season. This time, I did not go to Meguro river to see sakura, the crowd was I wanted to see. I was so curious to see how cherry blossom at the Meguro river looked like in time of COVID-19.
A stay home advisory is frequently released since last month. The advisory somewhat stringent. There was no 'lockdown' here in Japan. People can go anywhere anytime whenever they feel like to. Most of places are quiet, some others are still crowded like there's no Coronavirus threat.
I knew that Meguro river would be crowded the moment I arrived at the Nakameguro station. The station was busy and there was a security staff holding signage showing walking route to Meguro river.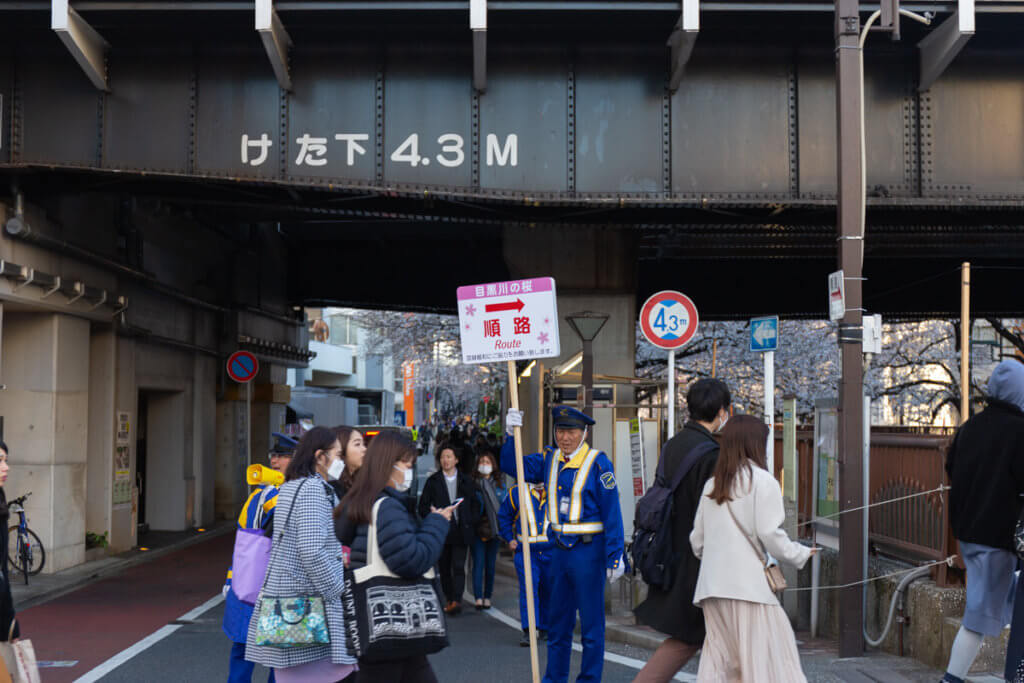 There were so many people walking around, dining or drinking inside cafe or restaurant by the Meguro riverbank.. With the size of the crowd today, I was sure that it would definitely increase more as soon as the sakura reach its blooming peak. May be the crowd will be tripled by this weekend.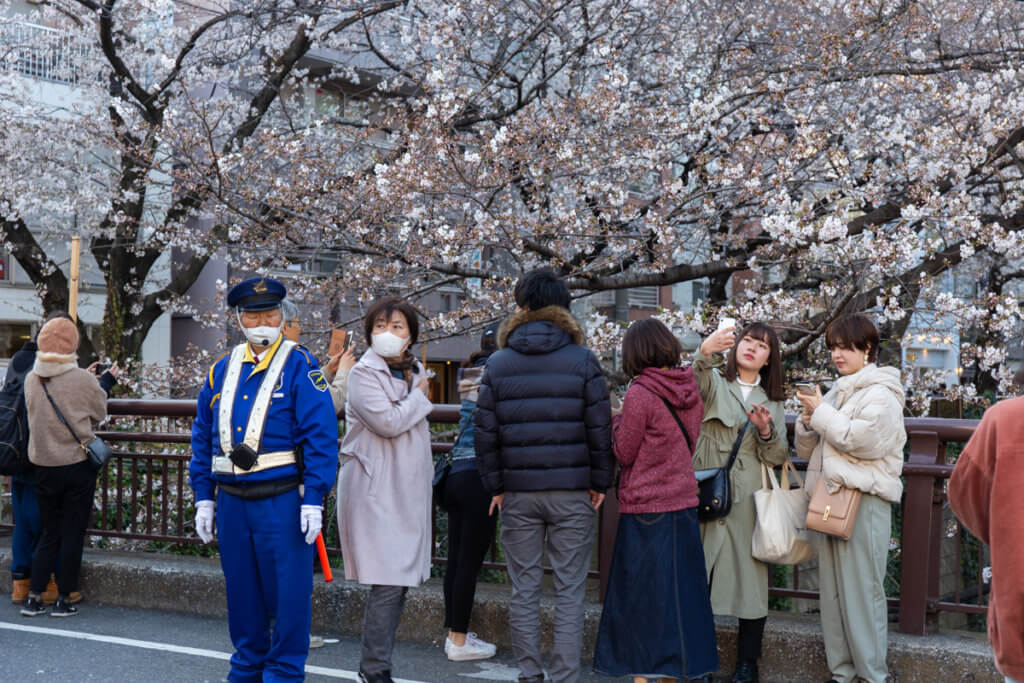 What surprise me was that people did not wear surgical masks. They looked carefree and happy. It was not because people did not want to wear mask. They did not have any option. Getting mask is almost impossible since end of last month here in Japan. I don't know when we can buy masks again.
Starbucks Reserve was closed when I was around the area. If only it was opened, it would had been so crowded. I didn't bother asking the Starbuck's doormen why it was closed. It was a good decision to temporarily close the store to prevent large number of people gathering in a close door environment.
I always thought Japanese always follow advisory or recommendation or instruction or protocol, you name it. From three places that I went to (Ueno, Sumida Park and Meguro River) people seem to neglect the stay home advisary and choose out and about instead of staying home in this sakura season. Ironically, I was one of those people!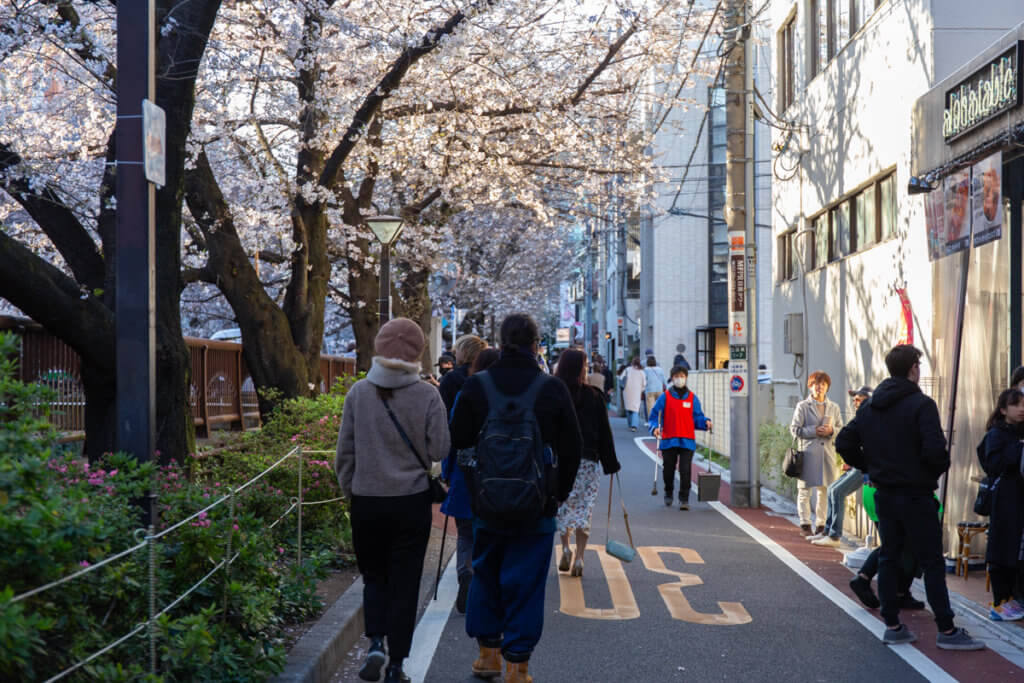 May be staying home finally hit people's nerve. They chose to go out and see sakura. It didn't mean that the fear of the Coronavirus has evaporated. It just mean people choose to live without fear, the fear to get infected, and also free from the responsibility of infecting others.
Unless there's a strict rule that forbid people from going out from the house, people will choose to do whatever they like. I guess, that's the case here in Japan today.
UPDATE 27 March 2020: The number of corona infected people is increasing in Tokyo this week. Friday, 27 March 2020, The Governor of Tokyo urged people to stay home. After the announcement was made, Meguro ward officials drove through the neigbourhood to ask people not to gather. Street food vendors are requested to refrain from doing business. People rushed to supermarket for groceries shopping after the announcement was made, stocking up for the uncertain situation.