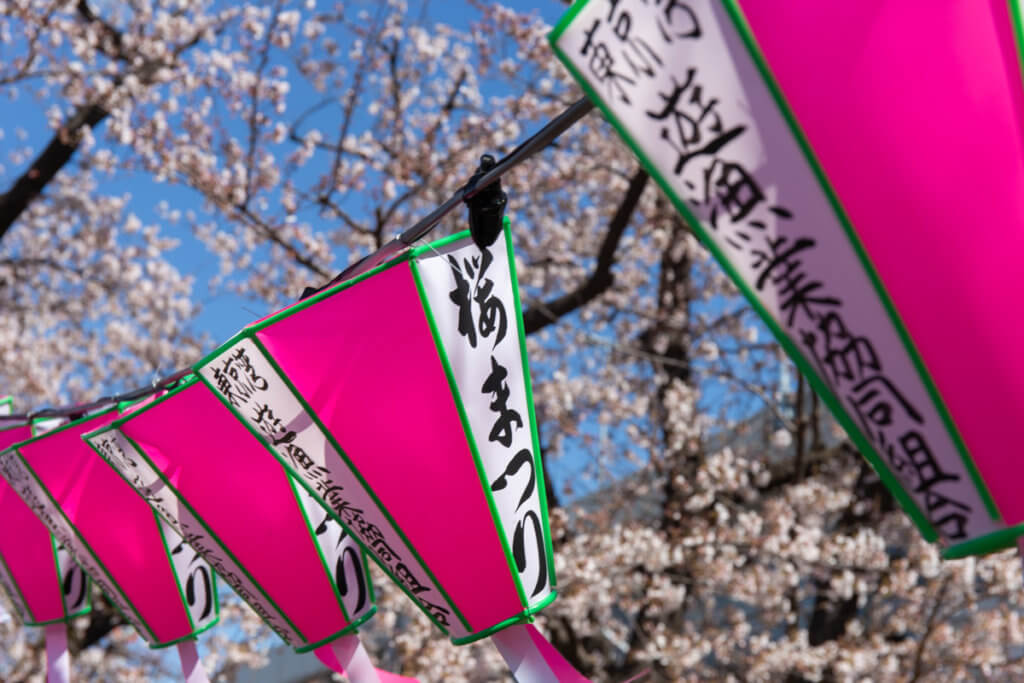 25 March 2020,
The Sumida park remained one of the most beautiful spots for cherry blossom viewing in Tokyo. The fear of Coronavirus turned this park into a quiet spot. Without the crowds, without tourists, this place looked different. There was no large crowd sitting on plastic mats, drinking and eating under the sakura trees. Passerby stopped to take pictures then continued walking.
I started the walk from the closest side of the Asahi Beer Hall. This side of Sumida park was usually less crowded. Today, it was extremely quiet. I bumped into less than 20 people within 100 m walk. That felt bizarre. I never seen Sumida park this quiet.
A little bit further from the entrance of the park, there were more people strolling along the walking path. It was good to finally see some people.
I saw more birds than human at this side of the park.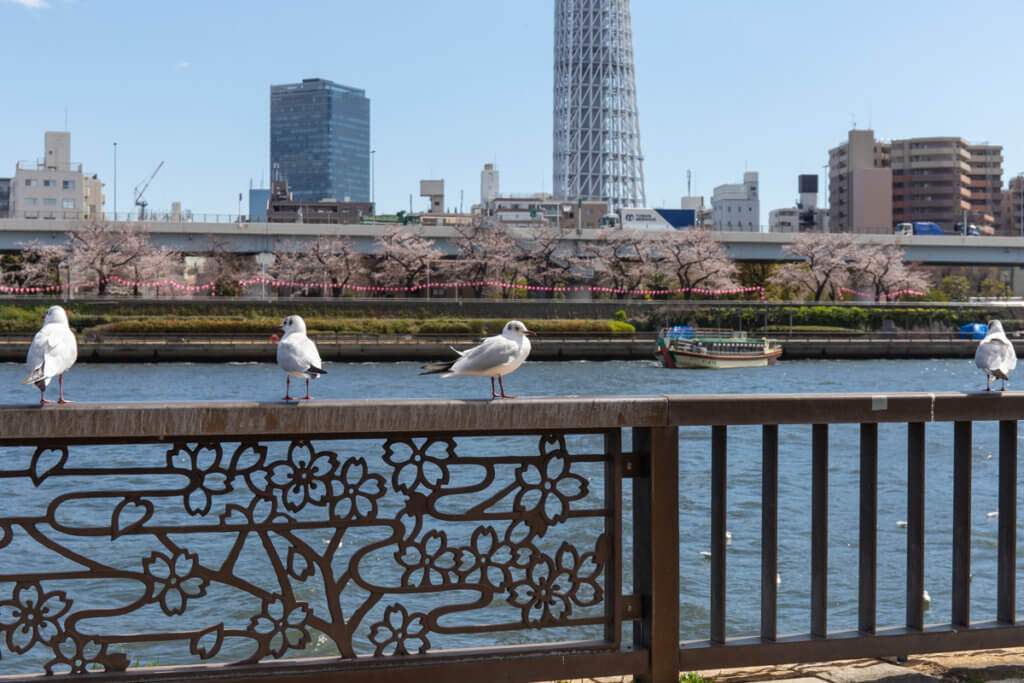 The water boat was operating normally. I saw one cruising the river carrying less than half full of passengers.
Most of cherry blossom at this side at the park nearly reached the blooming peak. The scenery was as stunning as the last time I came here.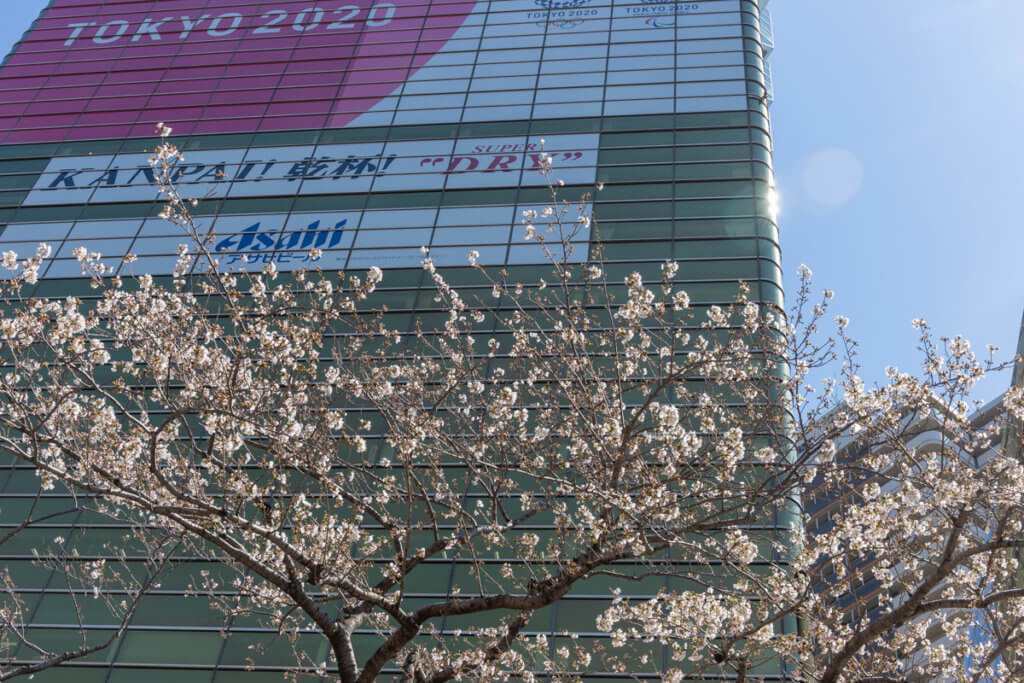 This side is the closest to the Asakusa temple. It has never been this quiet before the Coronavirus outbreak. There were more people at this side than the other part of the park. Some were dressed nicely in kimono, taking pictures with the sakura.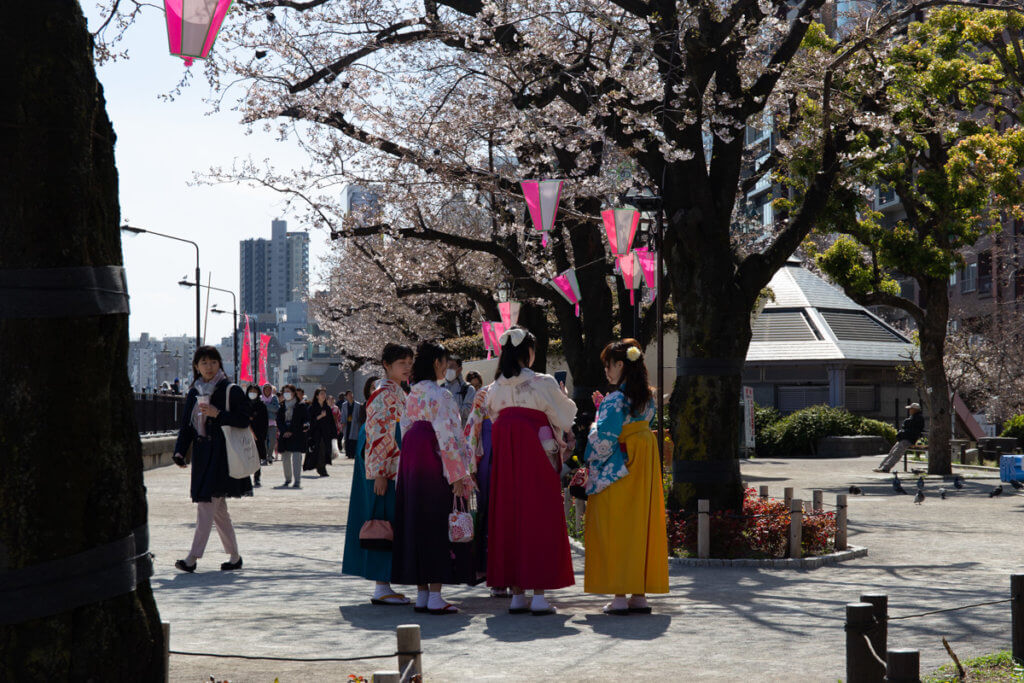 The sakura cherry blossom have yet reached half bloom at this side. It will take another week to reach the blooming peak.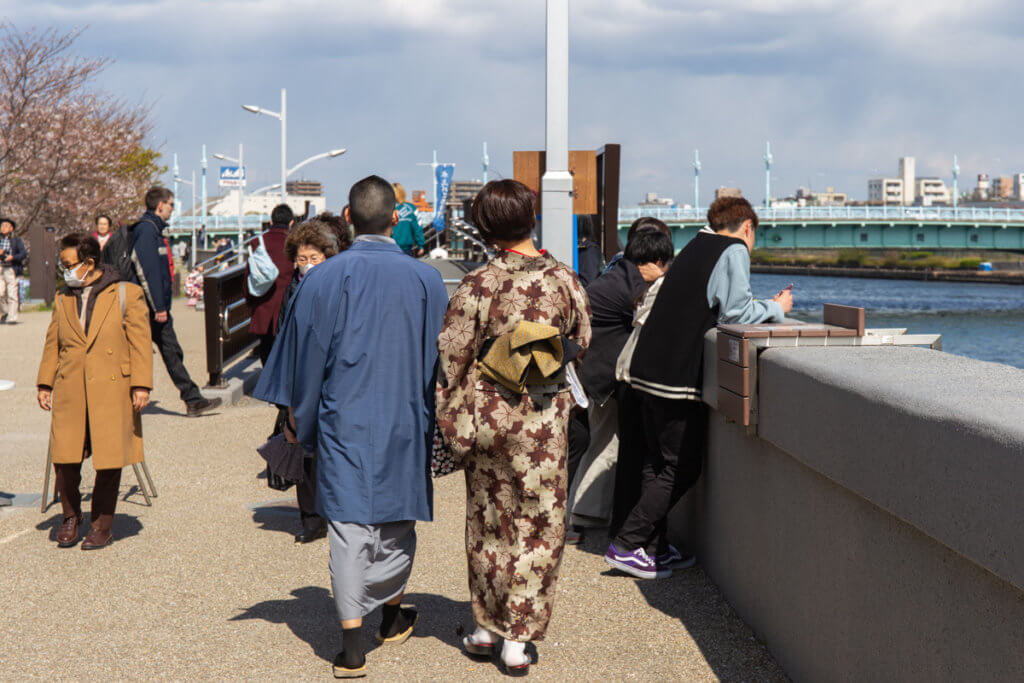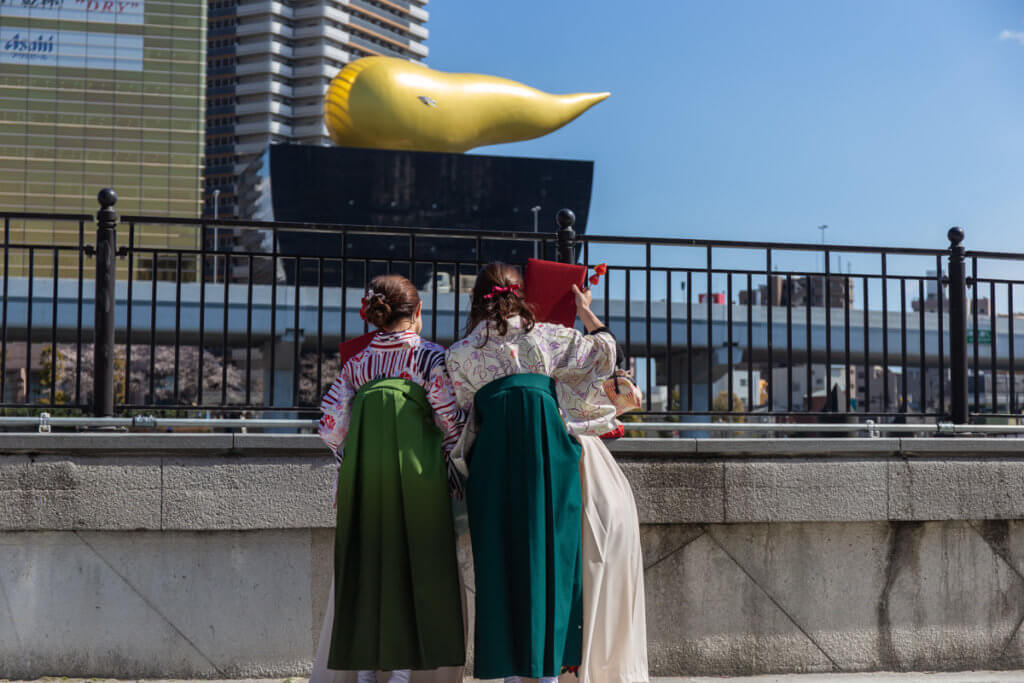 Will I come back to Sumida park? On ordinary days, before COVID-19, I will gladly to come back to this spot. This time, I will only visit Sumida park once. Perhaps, some other times if the virus has completely gone, I'll come back for a stroll with my daughter.