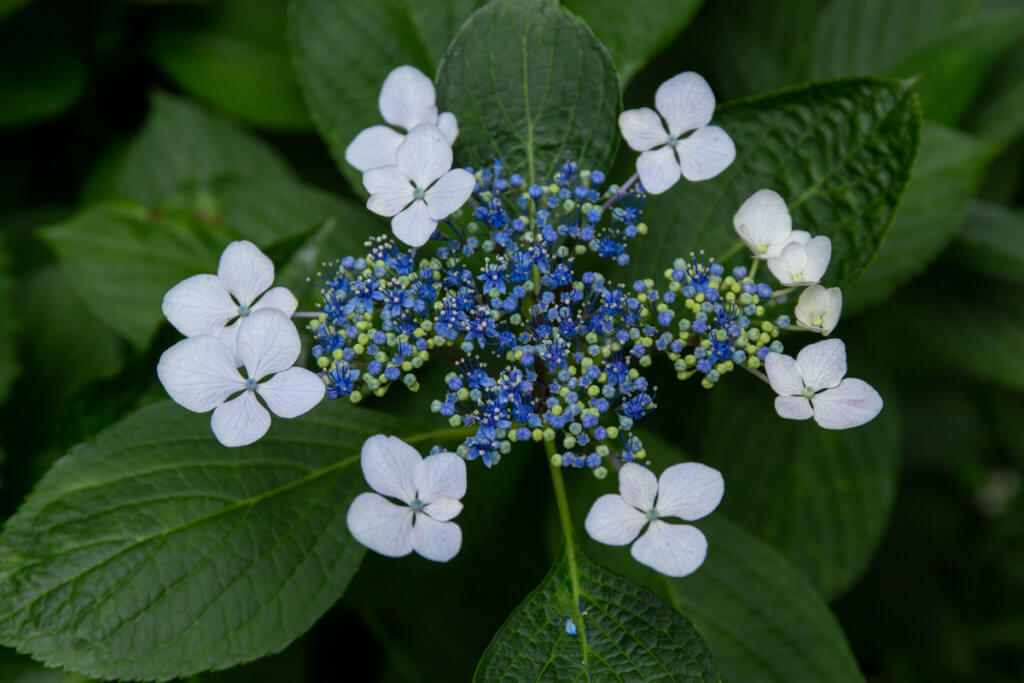 You know Japan is a home to many different types of seasonal flowers. Seasonal bloom can be found at almost every month. This month is hydrangea season. "Ajisai", that how hydrangea is called in Japanese. This June there's Ajisai Matsuri or hydrangea festival at Hakusan Shrine in Tokyo.
We usually went to Kamakura for hydrangea viewing but this year we wanted to explore Tokyo more. So, we skipped Kamakura and visited Hakusan Shrine instead. It was my first time going to Hakusan Shrine. Honestly, I never heard of Hakusan Shrine before, let alone thinking of a visit. Little I knew that Hakusan Shrine is located within walking distance from Nezu Shrine (1.1 km away), an azalea spot in May. Also, I never knew that Hakusan Shrine is a top spot from hydrangea viewing in Tokyo. That's how little my knowledge of Tokyo is. So, going to Hakusan Shrine excited me so much.
It was 11 am when we reached the entrance gate of Hakusan shrine. The road was already crowded with people. There were not many foreigners in sight though (it meant I was not the only one not knowing about Hakusan Shrine).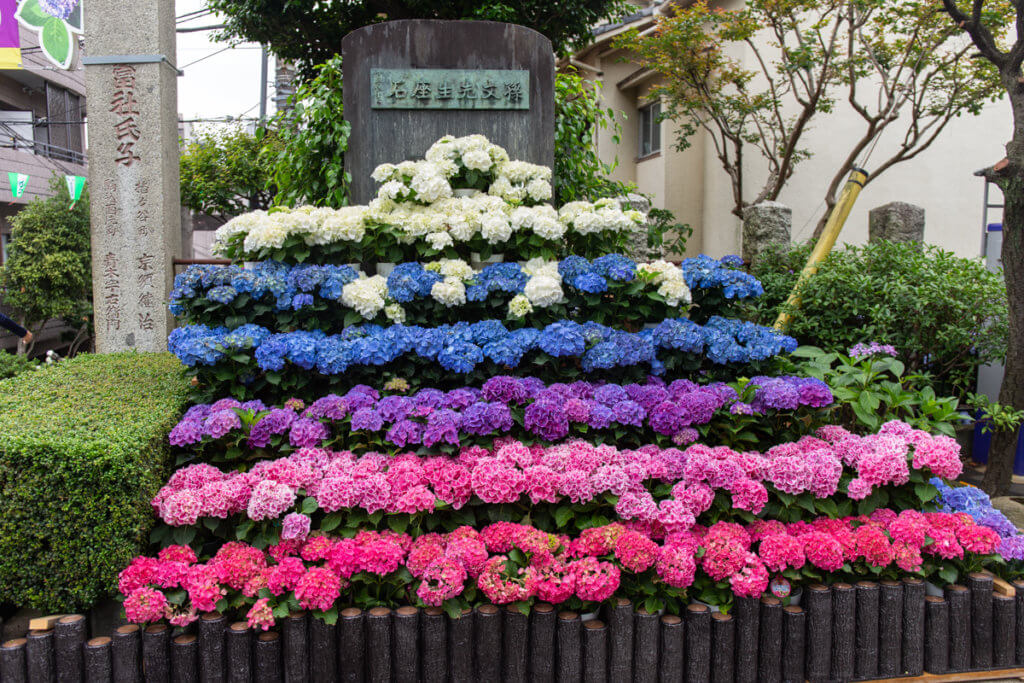 There was a music performance when we were there on Sunday. It's part of "Ajisai Matsuri". And, of course, there is special area dedicated for different kinds of street food like takoyaki, okonomiyaki, yakitori and even alcohol beverages.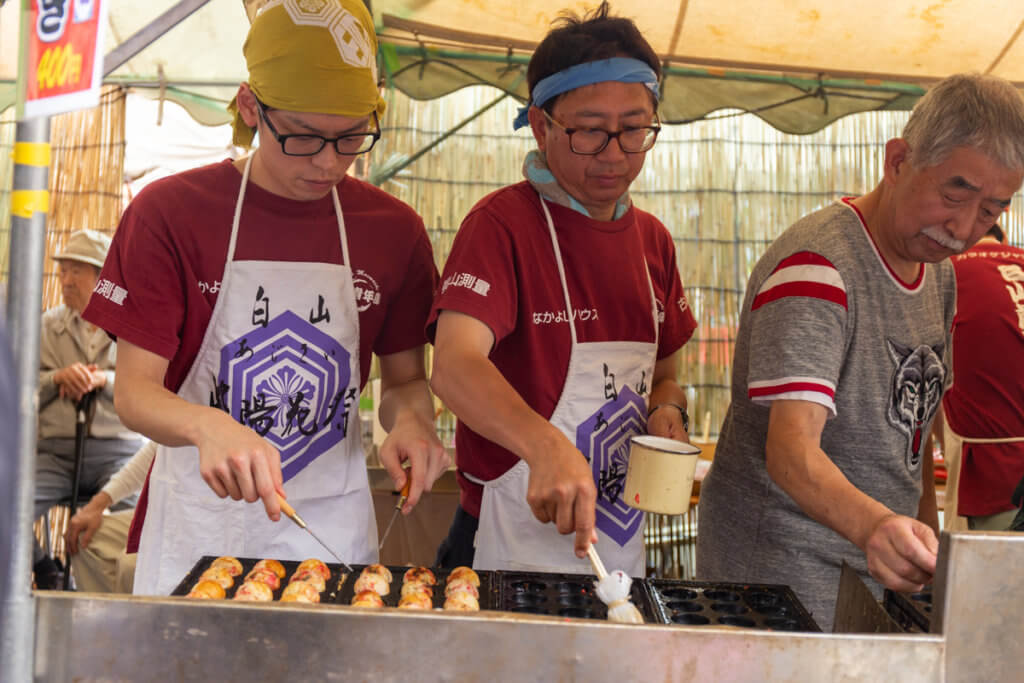 There are two areas of Hakusan Shrine which we can explore. After the entrance gate, you'll see the main area, where the prayer hall is. Musical performance and street vendors occupy this area.
Second area is located behind the prayer hall. It's slightly hidden. We nearly missed this area! Next to the prayer hall is a small path that leads to the second area. You should not miss that place because that's where the main spot for hydrangeas is.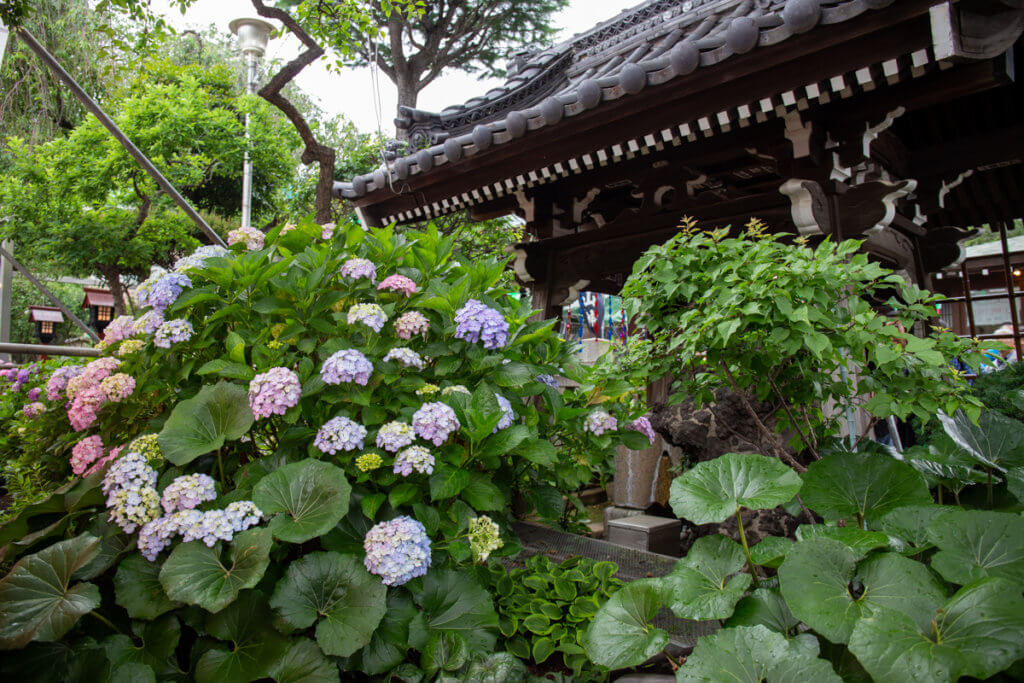 "Fujizuka hill" is the main attraction of Hakusan shrine. It's an artificial tiny hill located right in front of someone's house. Getting to the hill during "Ajisai Matsuri" takes 10-15 minutes queue (it took us 11 minutes).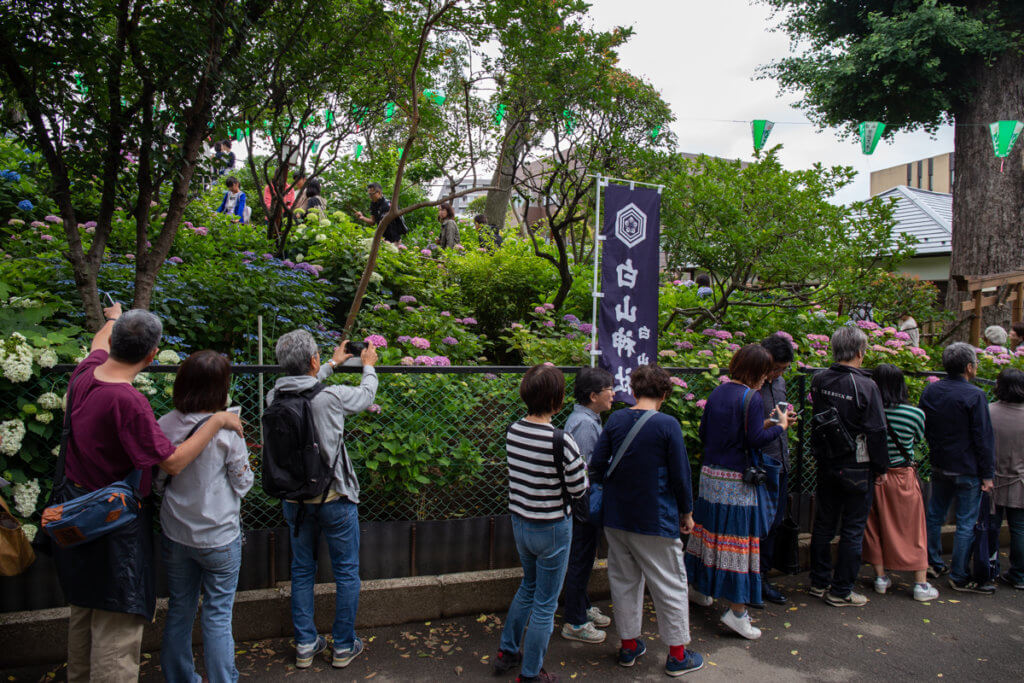 We could not stay long at hill. There's a security staff or time keeper who kindly reminded everyone to get out so that others could get it.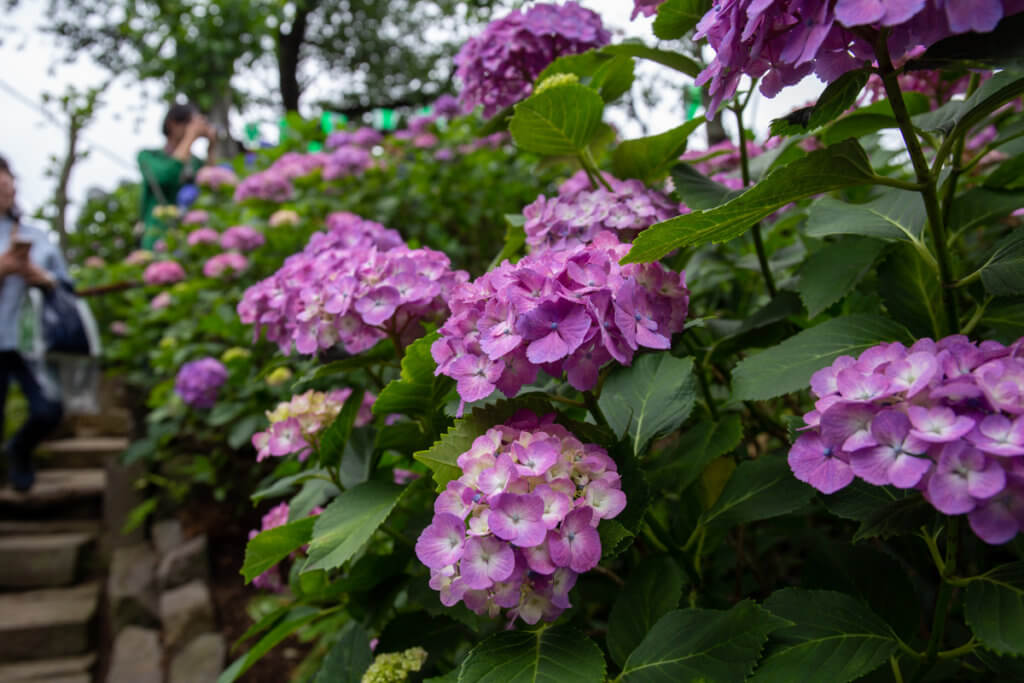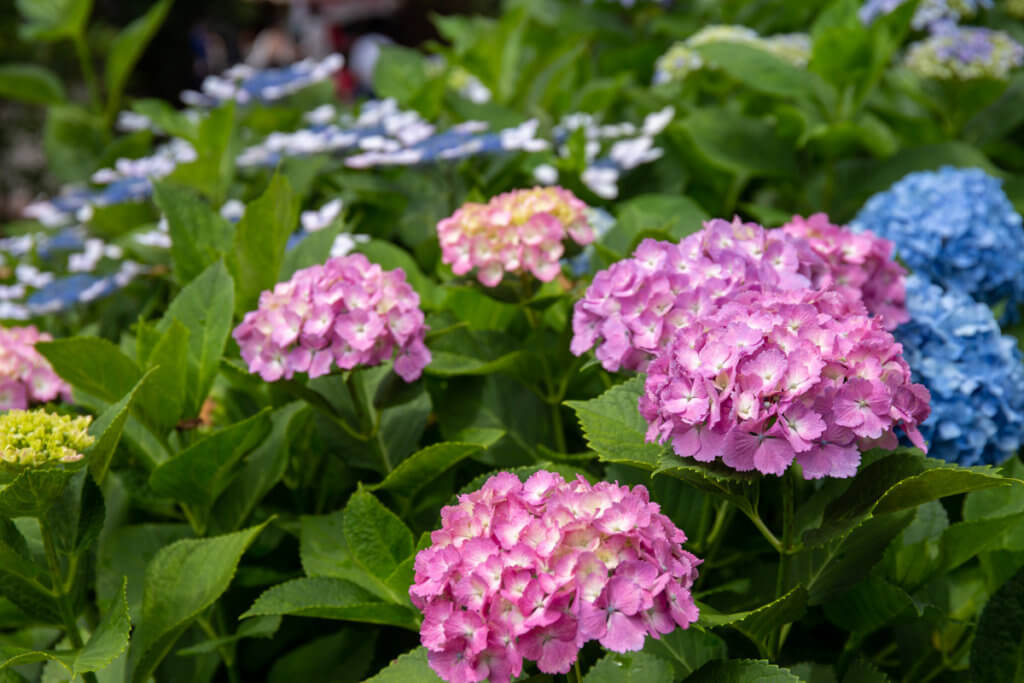 Next to "Fujizuka Hill" is "Hakusan Koen", a small park with playground. There was an event for children held when we were there. The crowd inside this park was no less enthusiast that those who wanted to see hydrangeas.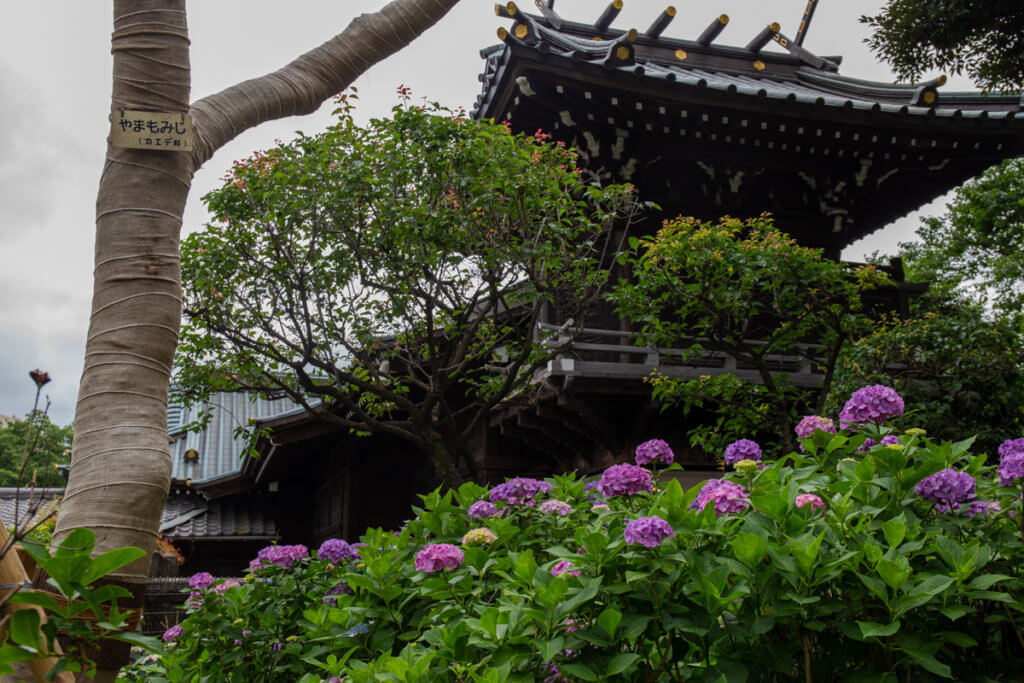 Is it worth a visit for hydrangeas? Absolutely, yes if you are in Tokyo. It does not take a long train ride to reach the place. Better yet, no entrance fee.
When Ajisai Matsuri is held? Depending on the season. This year the festival will be held on 8th – 16th June 2019. You can still enter the shrine after the festival ends but Fujizuka Hill may no longer accessible for visitors.
Getting There: the closest station is Hakusan station (by Toei Mita Line). Alternatively, Hon-komagome Station (Tokyo Metro Namboku Line).
Opening Hours : 0900 am to 0500 pm