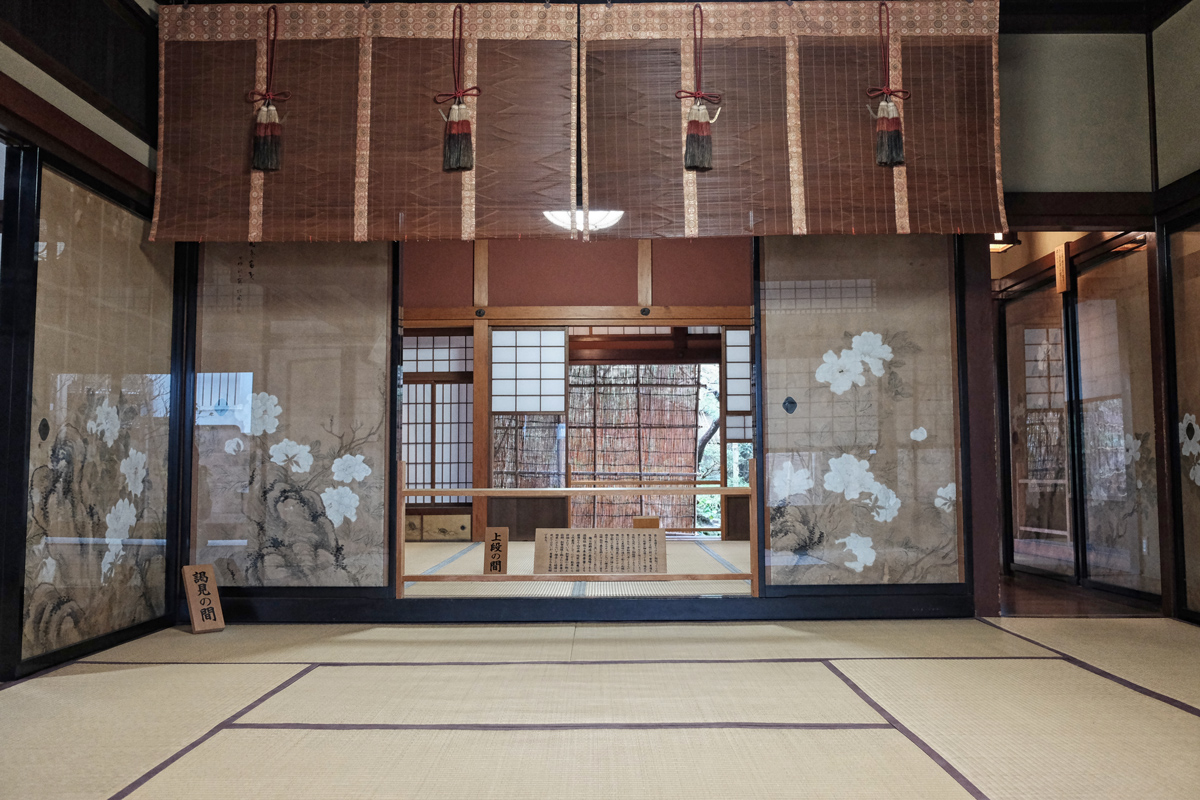 Samurai was very much in existence ages ago in Japan. In fact, samurai is an important part of Japan's political system in the old days. They were part of bureaucracy and military systems.
There are more to samurai than armour, sword, military strategy and the fights alone. The tea ceremony, rock gardens, poetry and ink painting are part of samurai' traditions that still live in Japan until today.
There are number of villages that once were homes to samurai scattered around Japan. Nagamachi, Kanazawa is one of those samurai villages that was preserved to its original shapes. Nagamachi is popular amongst both foreign and domestic tourists. It's a must see place while in Kanazawa.
Nagamachi village initially did not strike me as an old village when I stepped into the area. The modern houses on the street to the village got me thinking there must been a lot of renovation done in the past. Then we finally reached this road that instantly gave the feeling of stepping into the old days. Although the residents' houses on the both sides of the road have modern touches, the outer walls of those houses are preserved to resemble the old days.
These are private residencies and are not open for public entrance. There is only one samurai house that allows public entrance with admission fee 550 yen for adult, 400 yen for high school student and 250 yen for children.
Nomura Samurai House is the only preserved samurai house that we can enter in Nagamachi today. This samurai house is almost like museum displaying important items belonged to the samurai.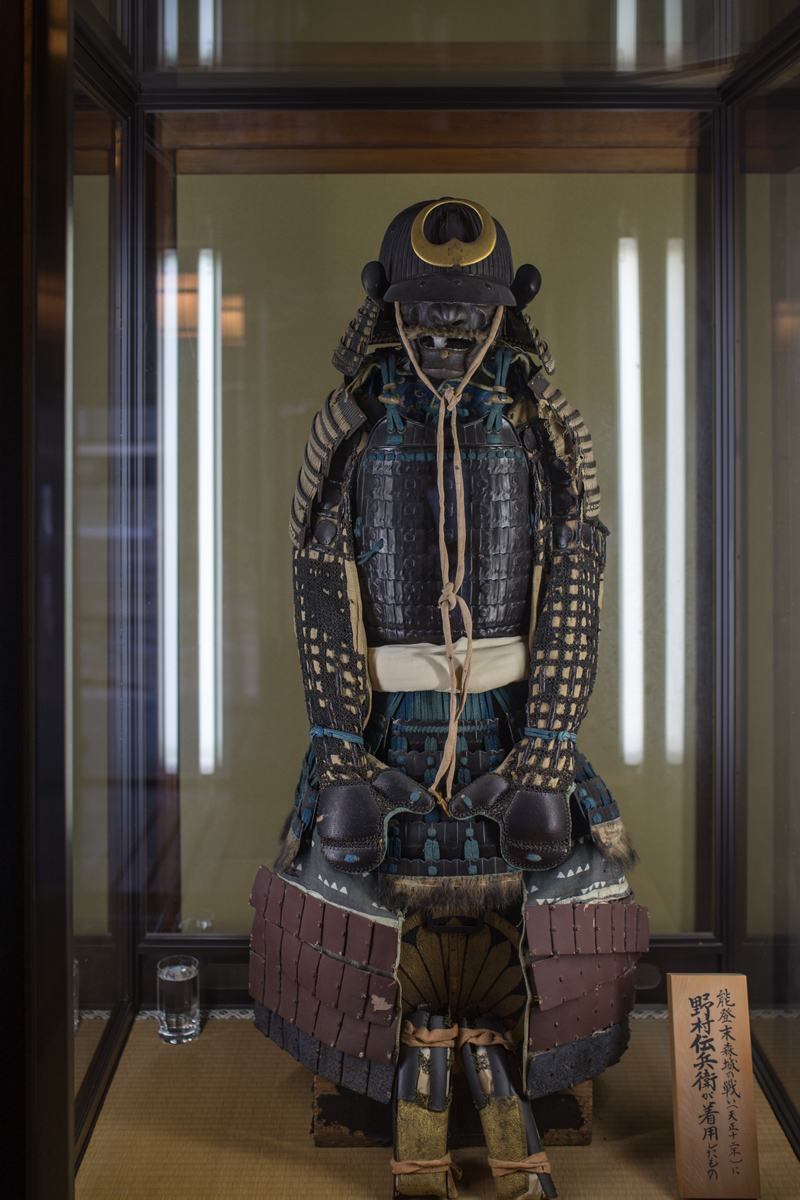 After the main entrance is a corridor that heads to Nomura Samurai's ceremony room. Entrance to this ceremony room is not allowed but taking pictures from the corridor absolutely is fine.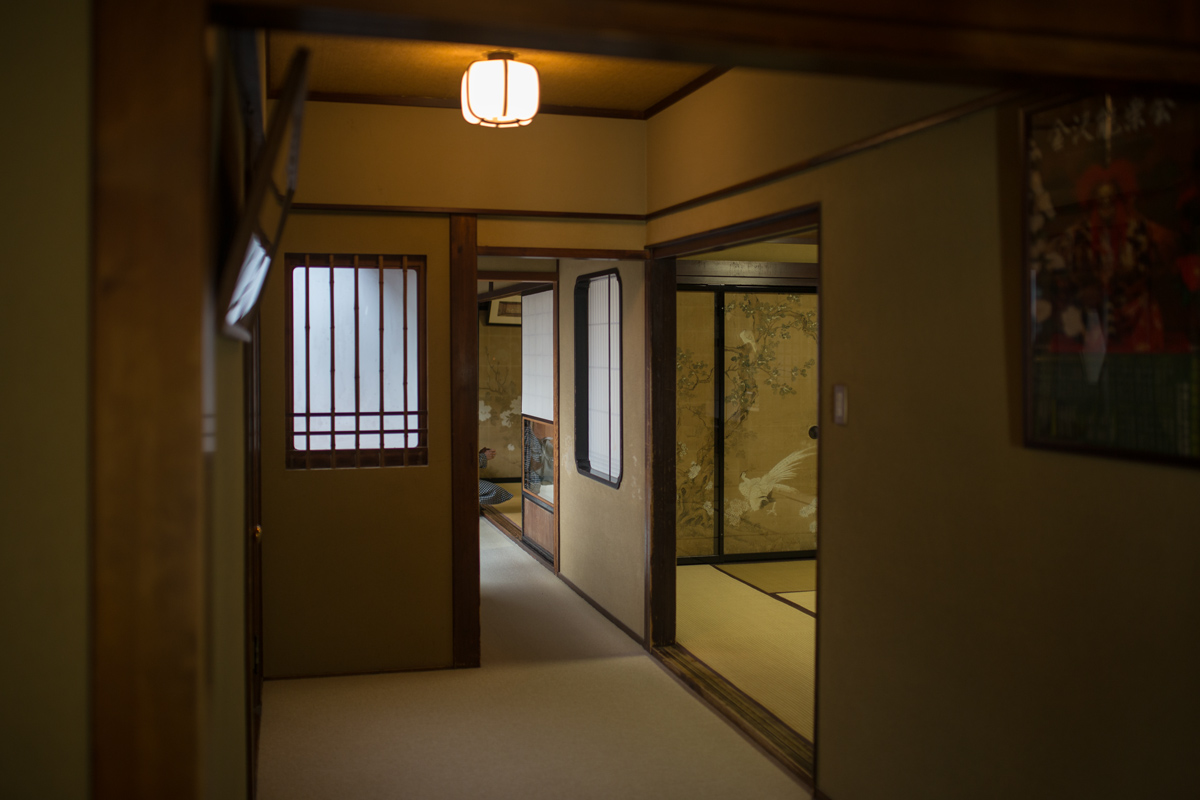 The room inside is adorned with beautiful ink paintings, the living proof that samurai was not merely about politics and bureaucrats.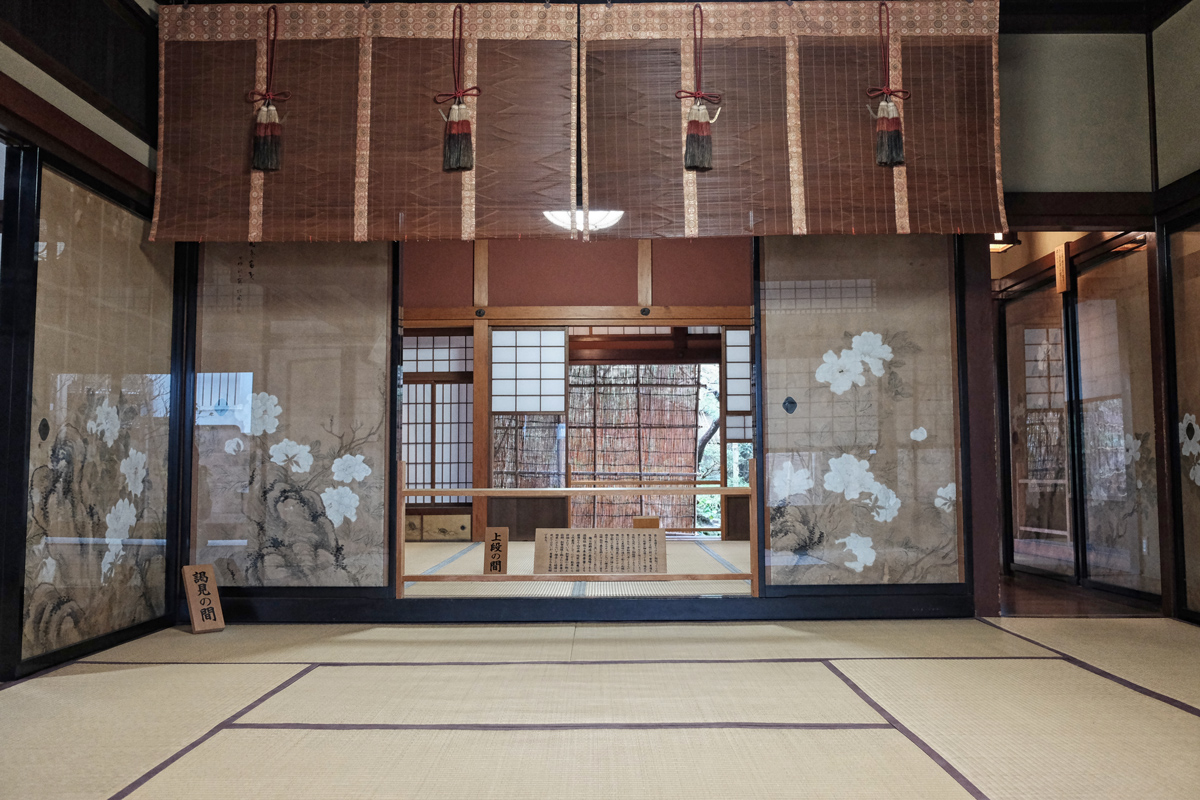 The "Sudare" means rattan or bamboo blind that are used to shield the room/house from the sunshine. When it is placed inside one particular room like this, Sudare signals the importance of the room.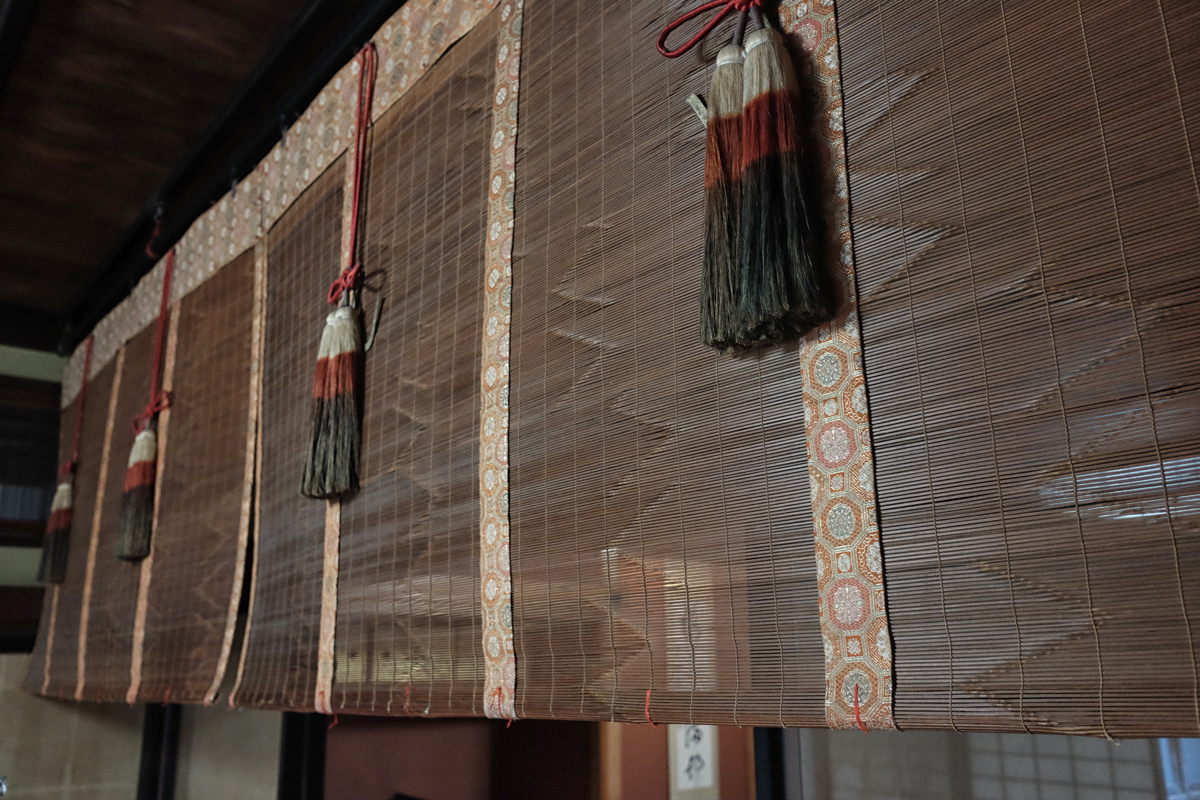 One of the most prominent features of the house is its garden. It's so stunning that you want to sit still, relax and lose in time.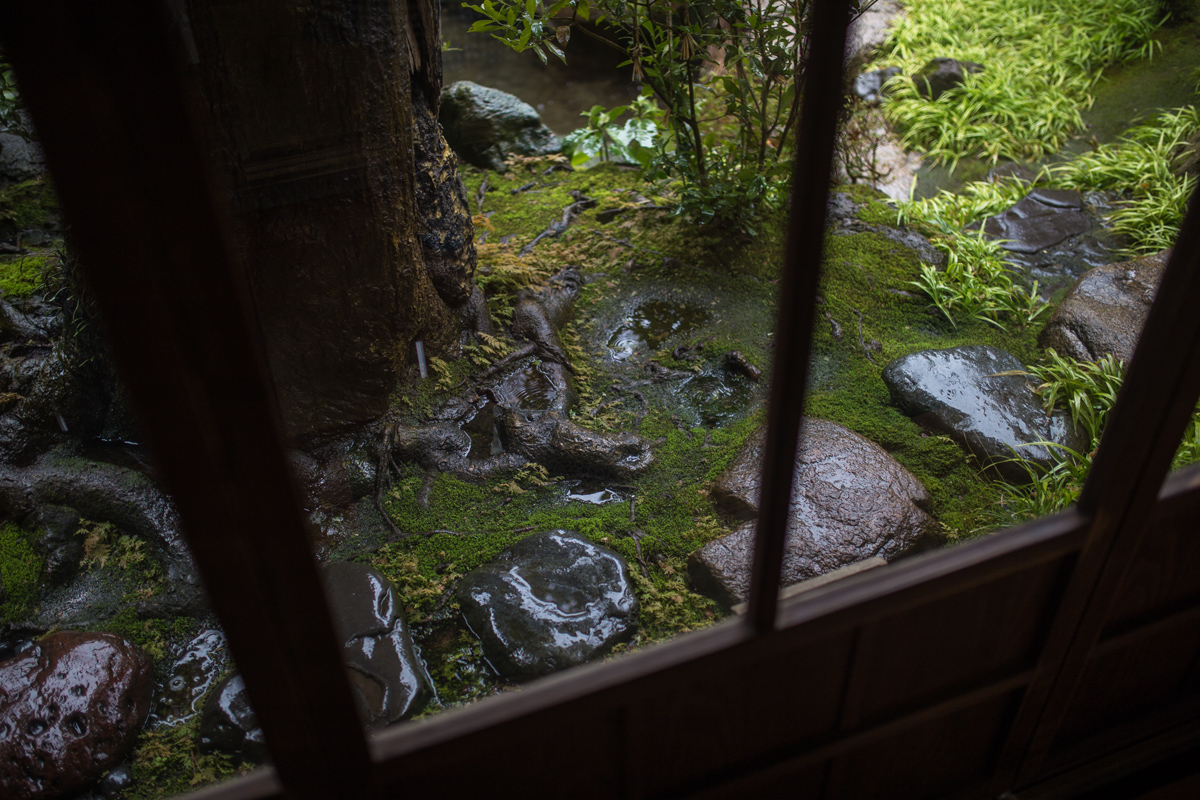 There are many beautiful garden in Japan but a garden inside an old house like this can only be found here Nomura Samurai house in Kanazawa. For this reason alone, many drama and commercial scenes are shot at this garden.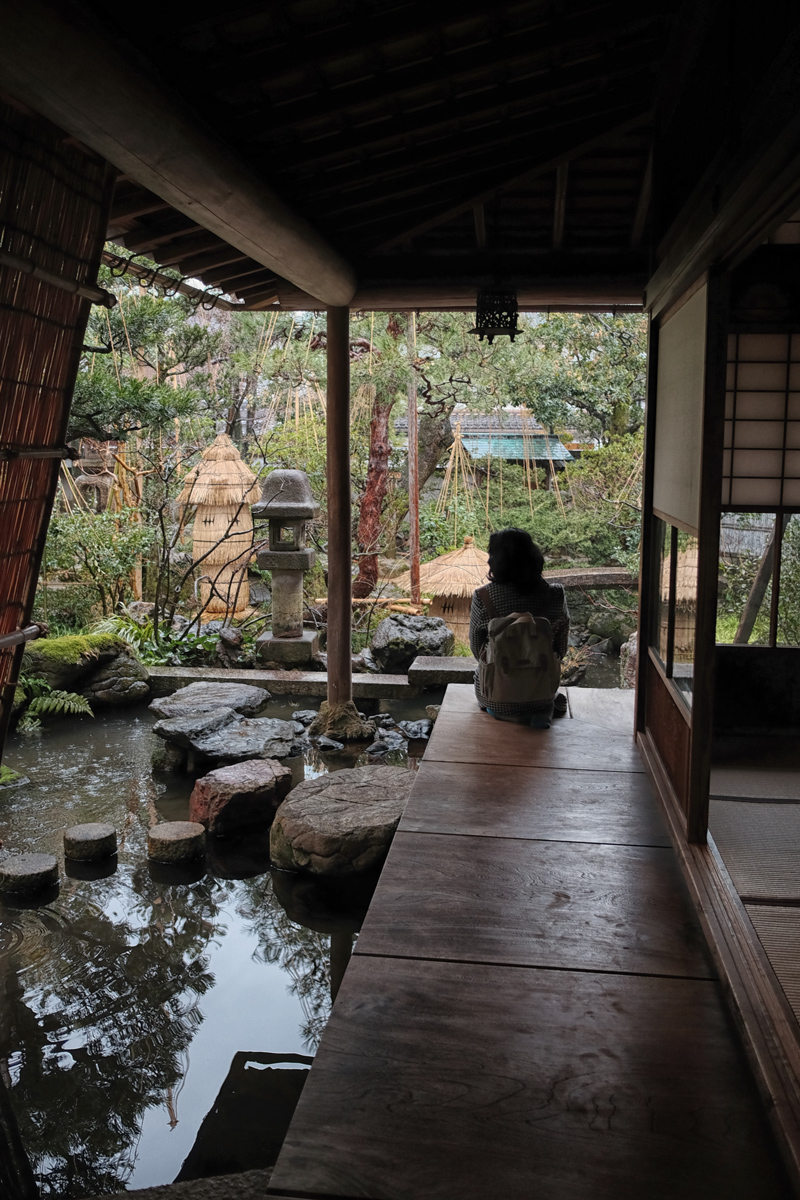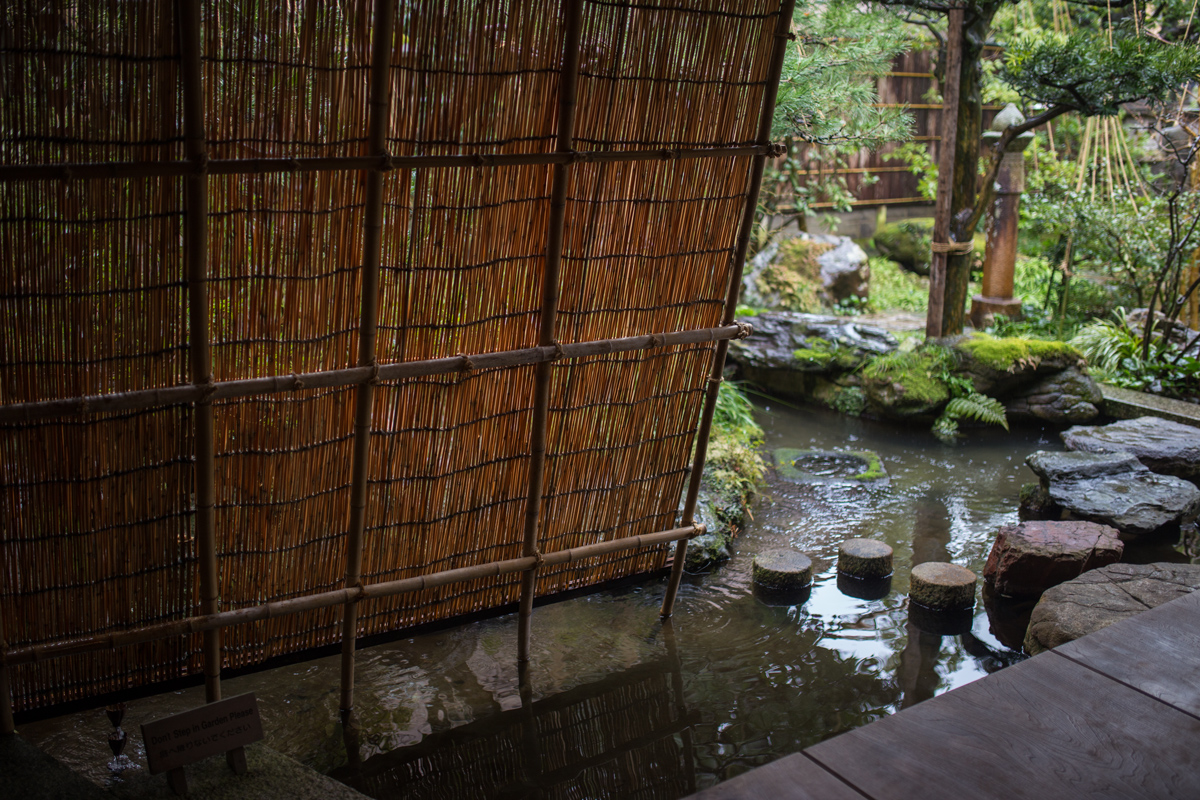 On the left side of the garden is a separate building that leads to a tearoom. Unlike in a regular house, these stairs are made of natural stones. Somehow this part of the house looks relatively new.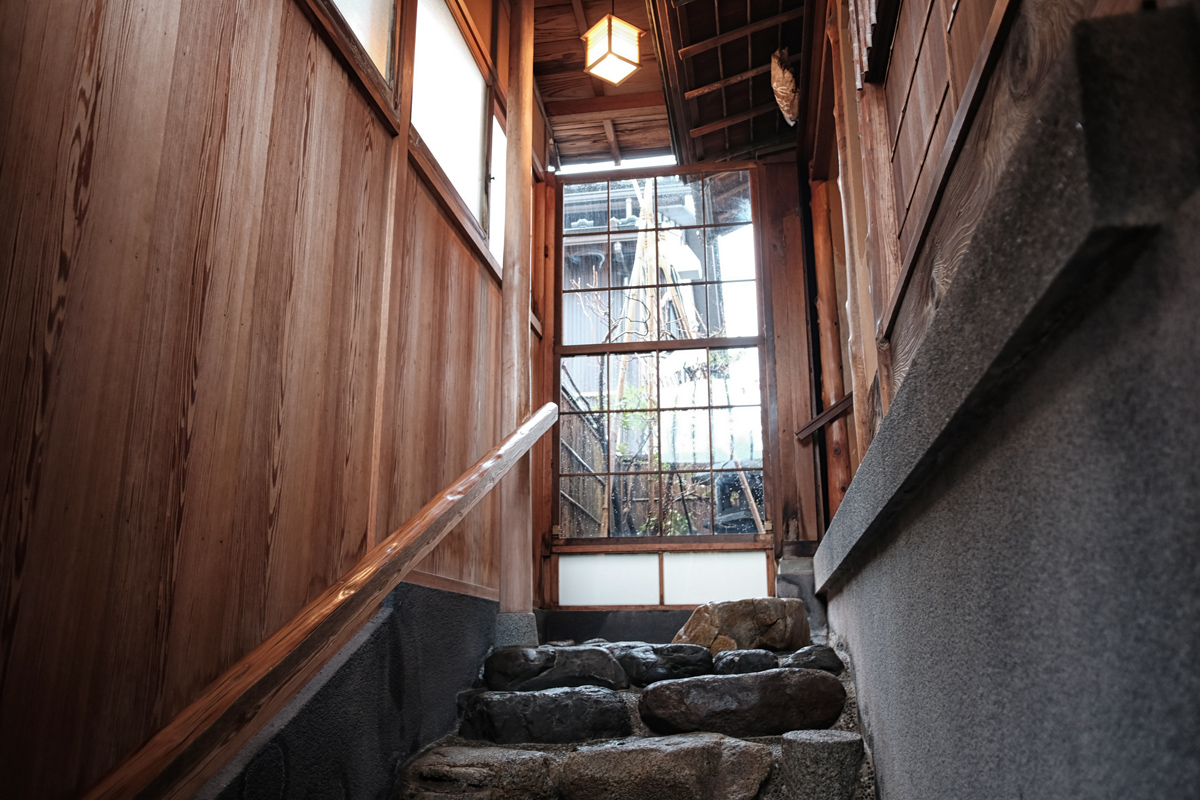 The stairs head to a tearoom where a lady in kimono greeted and led us to what looks like a waiting room. The lady asked us nicely if we wanted to try green tea for 300 yen. Without any hesitation we both said yes. We waited for a bit until the previous visitors left. It was a great place to wait with a baby who tried to crawl like Hanna. Who would have thought this room would be "a baby room".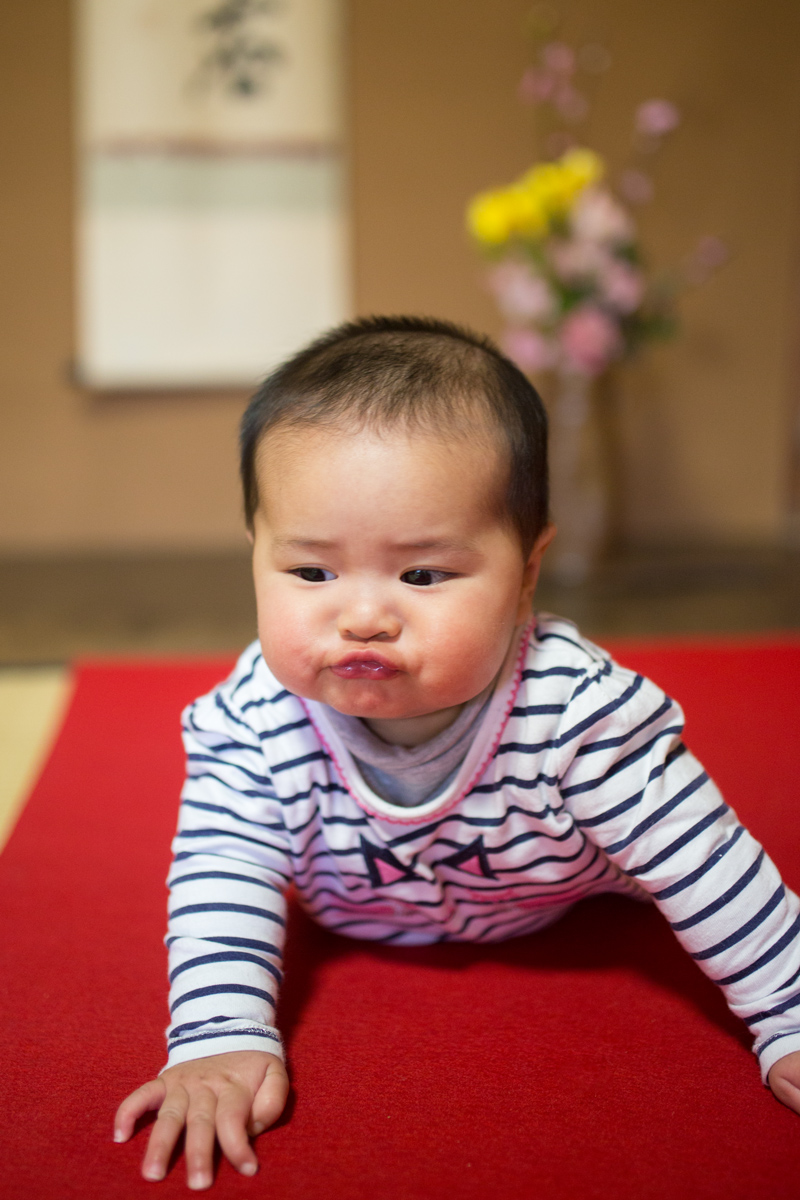 The door to the tearoom is low that we must bow while entering. It is said that tea ceremony is a special occasion that any samurai must respect, thus, need to bow before starting the ceremony.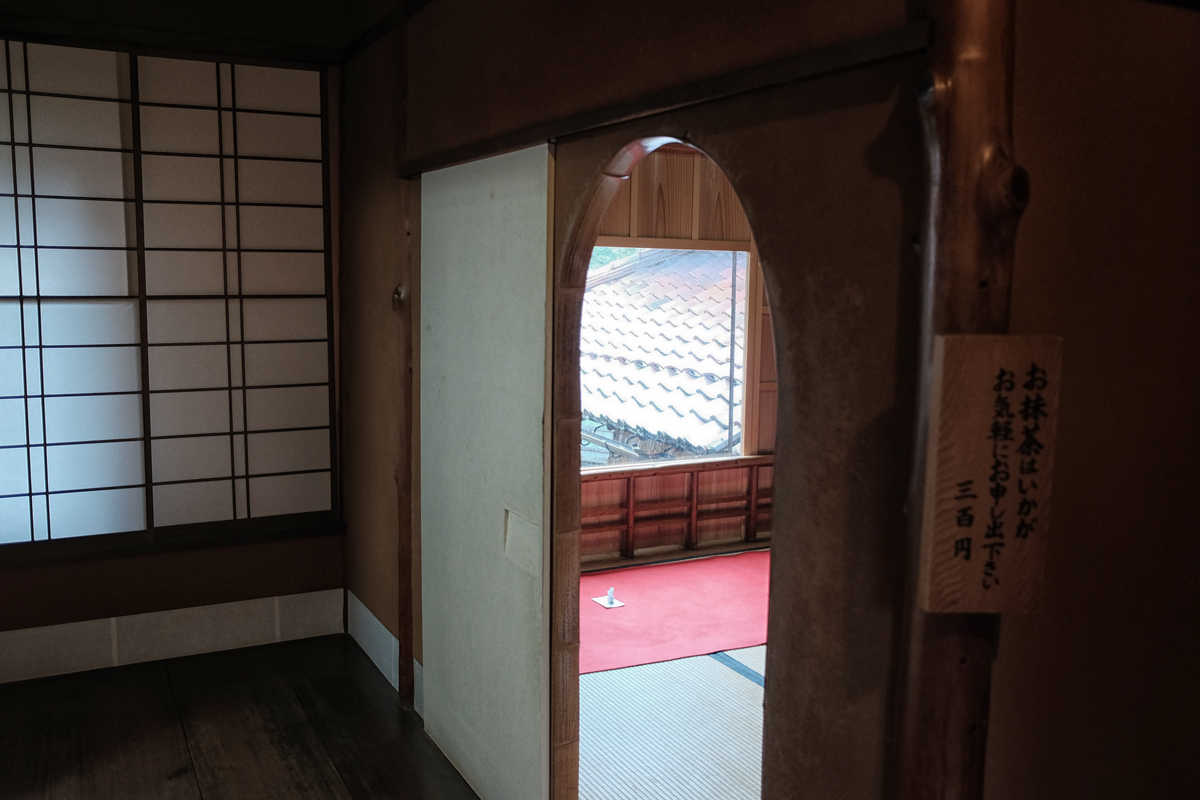 A tiny kitchen located next to this room where a lady in kimono sat quietly waiting someone to order green tea. This tiny door could not contain the smell of fresh green tea diluted in hot water. By the time the lady in kimono came and served tea, we instantly knew that it would be a great green tea.
Wasn't it funny that this was not even a tea house yet the tea quality could compete with any of those served by tea houses in town. Better yet it was only 300 yen! I would have taken another sip if not stopped by Japanese husband.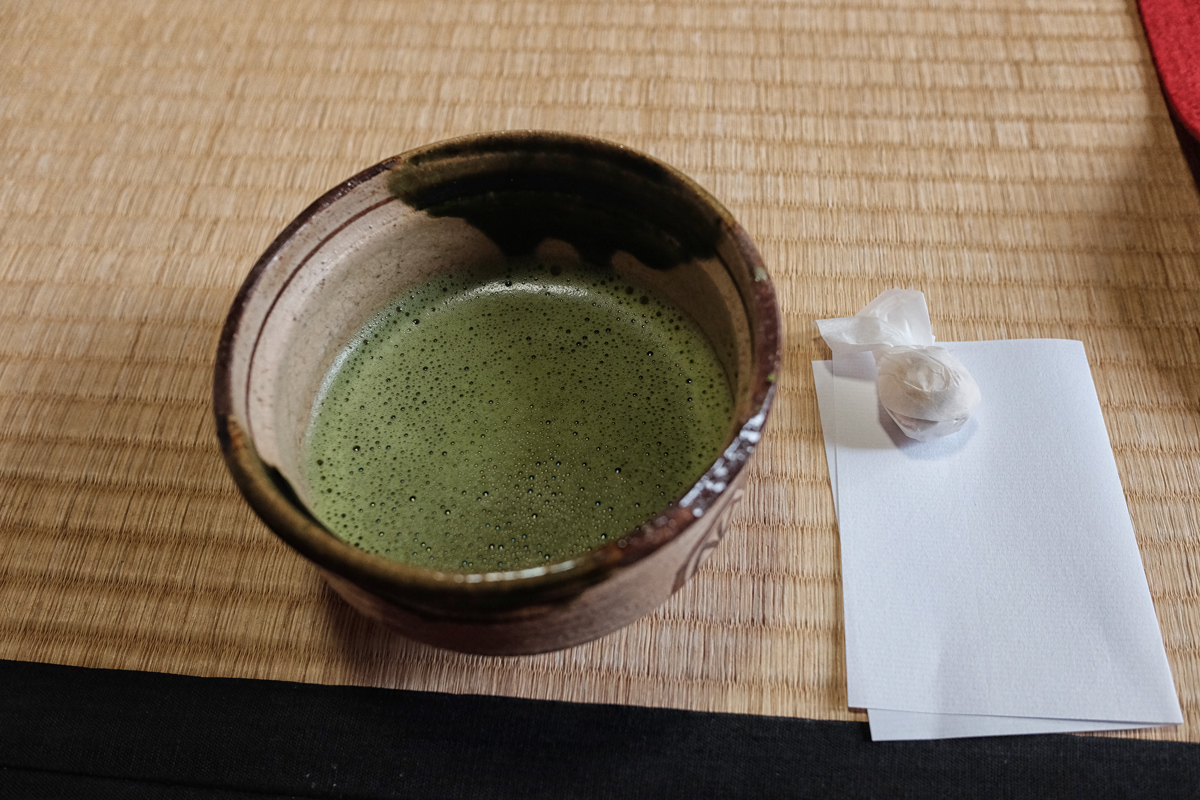 We were not allowed to take time in this tearoom as it's dedicated to enjoy tea only. There were another guests waiting anyway so we left after took the last sip of the tea.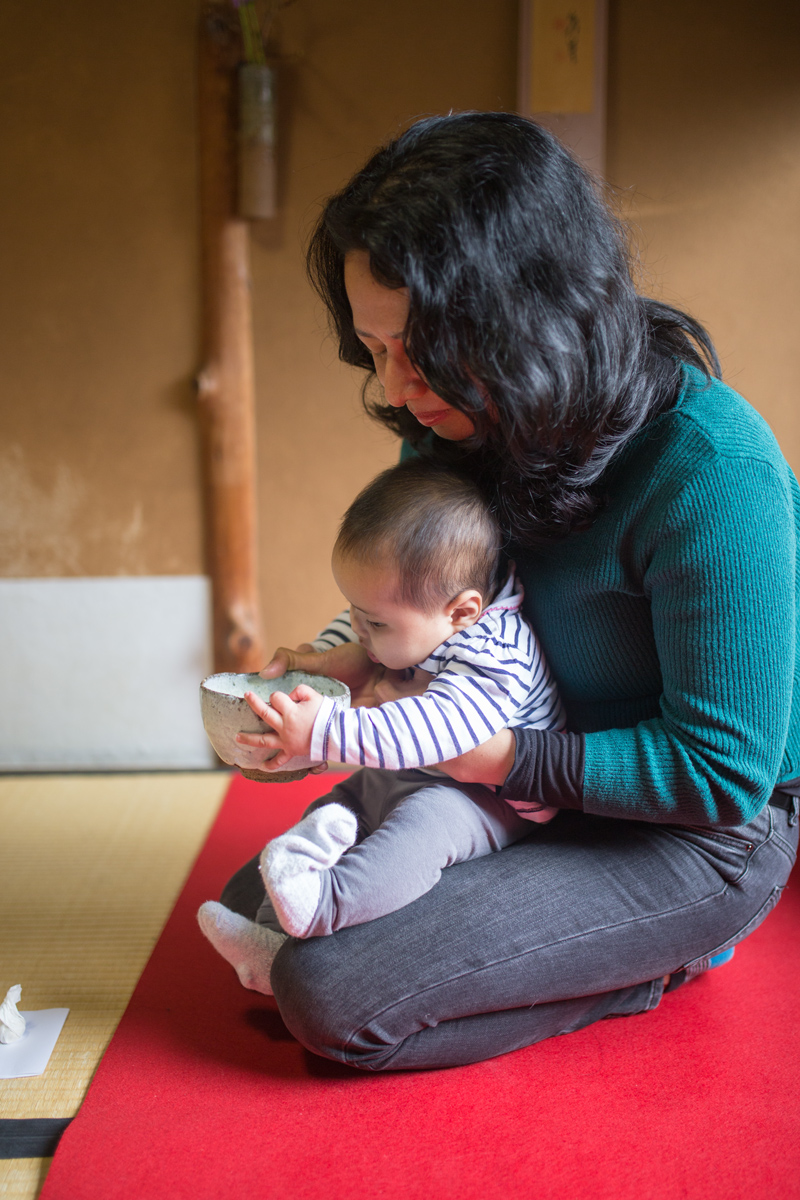 From the top of the stairs is a tiny garden.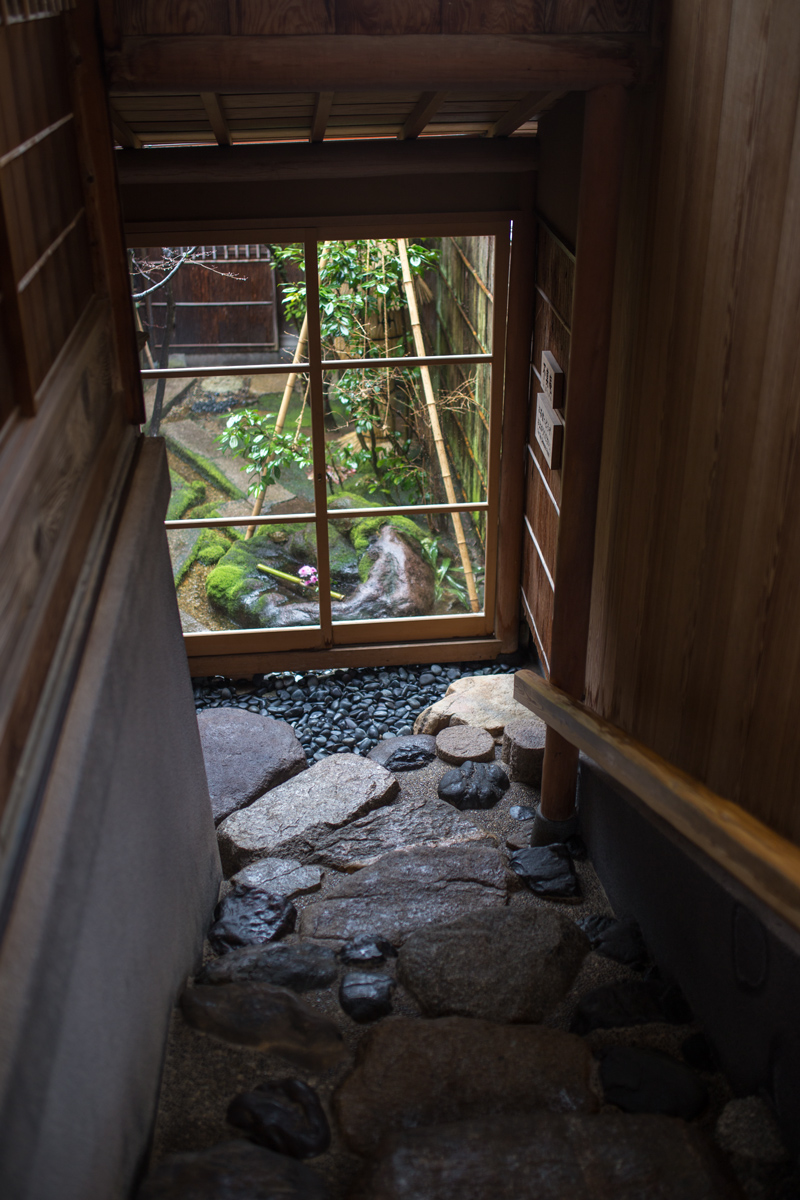 Visiting samurai village was nice but it was the self guided tour to a high rank samurai house like this what made a visit to a samurai village worth the trip. It was indeed one of unforgettable experiences while in Japan.
Are you interested in visiting Samurai House?