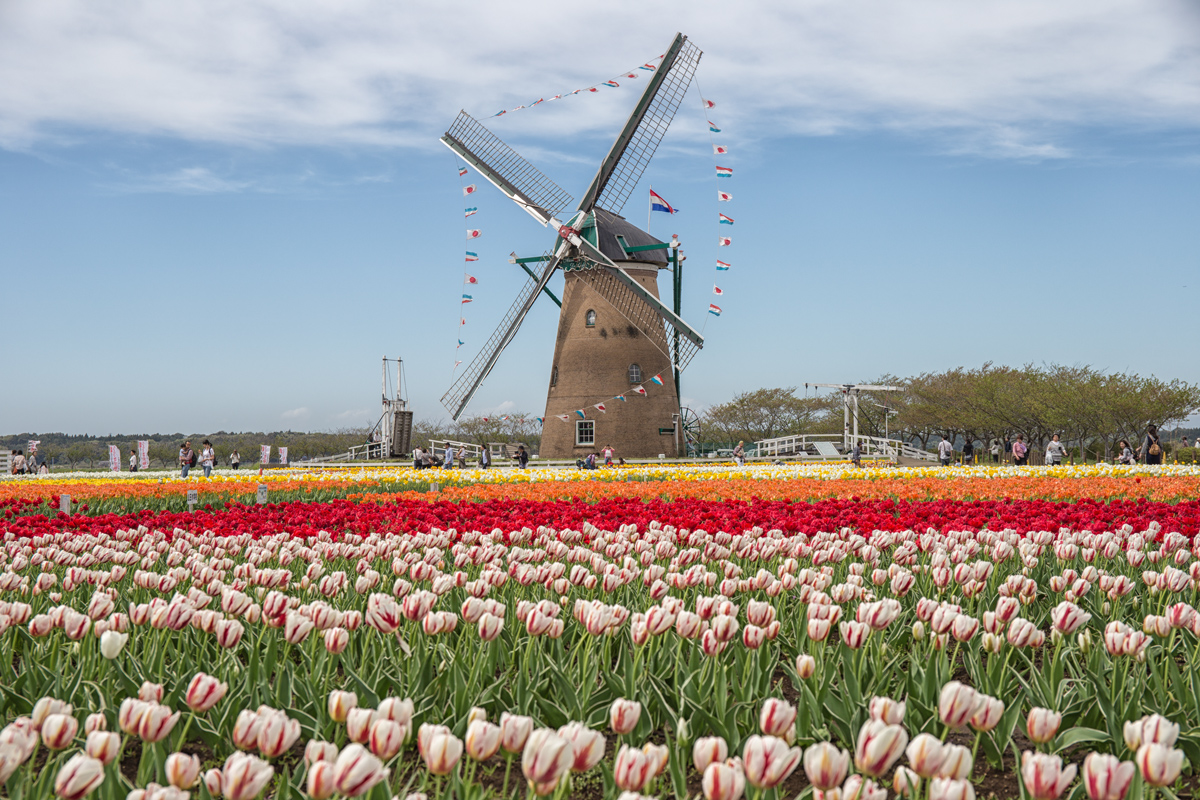 For nearly two weeks cherry blossom had blown us away now. There was no other flowers in everyone's mind than the most popular cherry blossom Somei Yoshino here in Japan this early spring until finally the petals fell down, scattered like snowflakes on the ground. Then we all started seeking other flowers that we could possibly find. Tulip is the first thing comes into the calendar. Tulip usually blooms not long after sakura reaches the peak in Tokyo. This year, however, tulip started blooming early April, almost at the same time as the sakura.
There are two tulip parks located close to Tokyo, Sakura Furusato Hiroba in Sakura City and Akebonoyama Park in Kashiwa City. There's not much different in distance wise between the two parks from Tokyo. The Sakura Furusato Hiroba Park has 70 different types of tulips and 600,000 tulips in total. Many, especially those with children, prefer Akebonoyama Park because of the picnic space & playground. For us, visiting Sakura Furusato Hiroba was more interesting merely because it's located 15 minutes train ride from Narita city. If you have been following TiptoeingWorld already, you know well we always love visiting Narita city for unagi, Japanese grilled eel.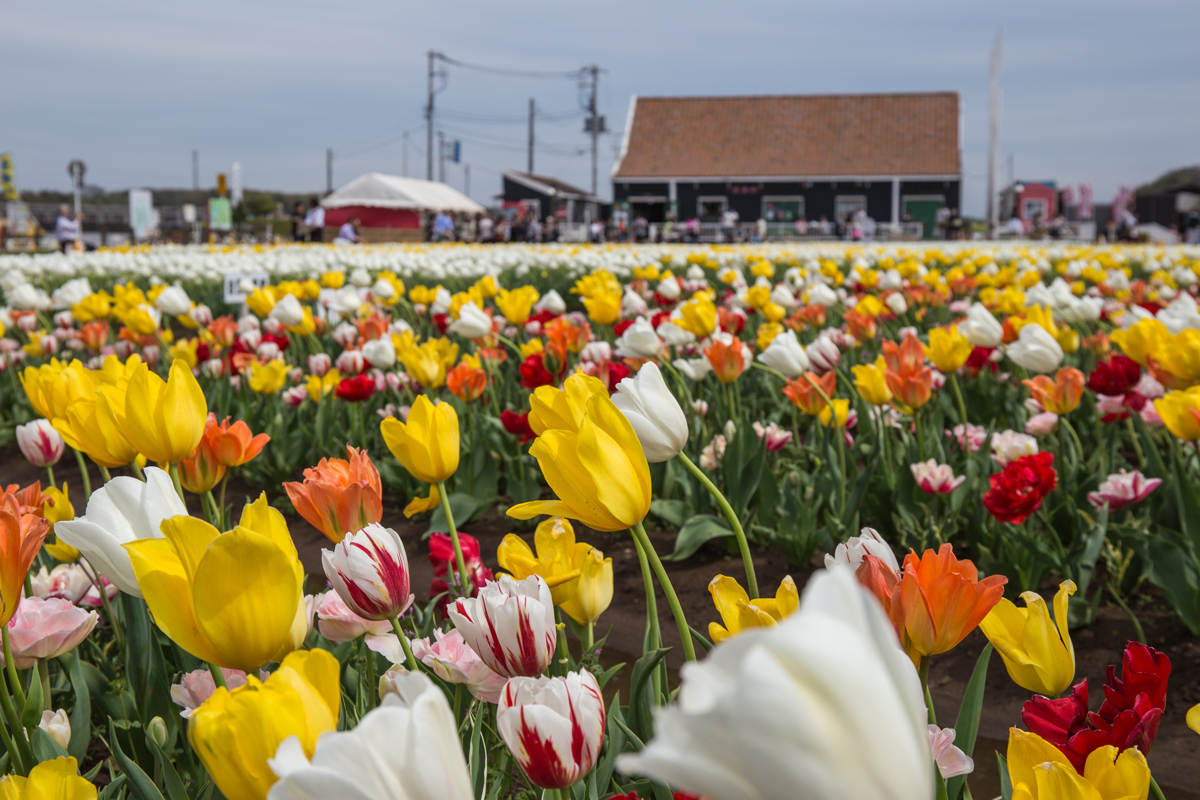 The tulips looked tired and some were nearly died at Sakura Furusato Hiroba Park. These few days rain and strong wind had gotten the best of the tulips. On pictures, luckily, those tulips looked still nice with their bright colours.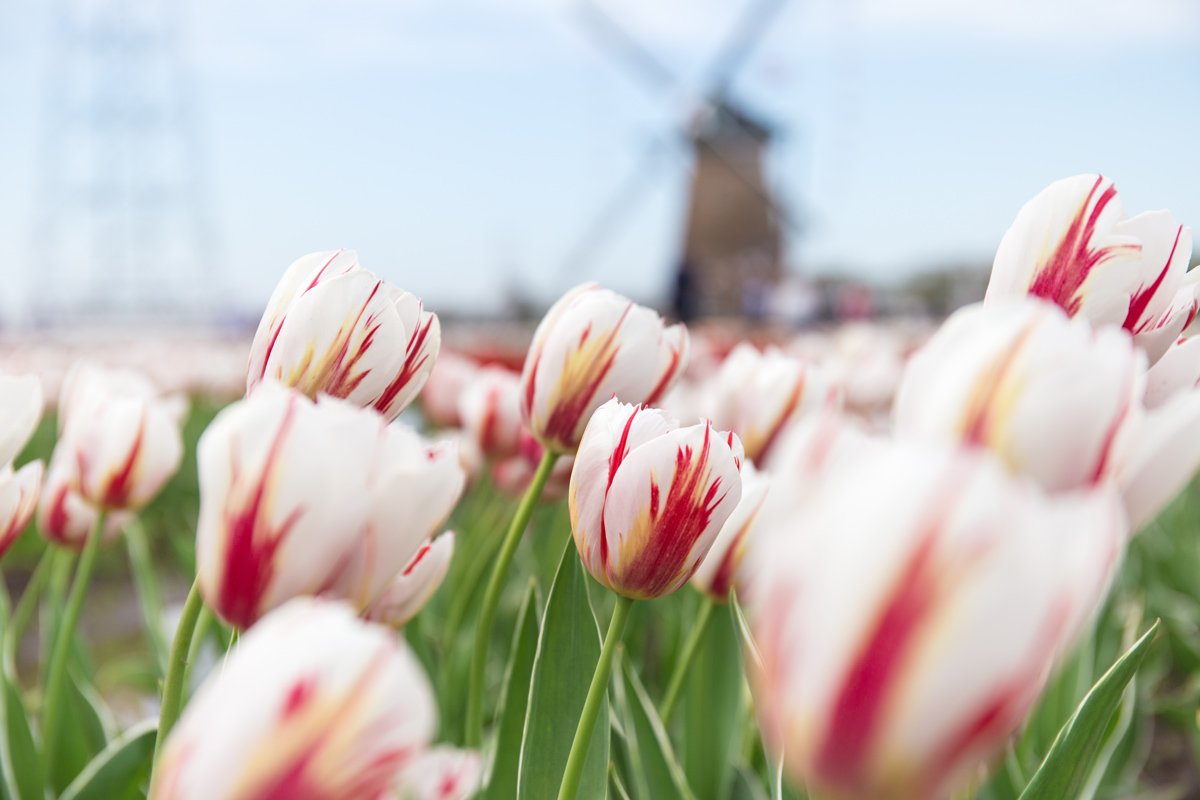 These type of tulip were still looking fresh and strong.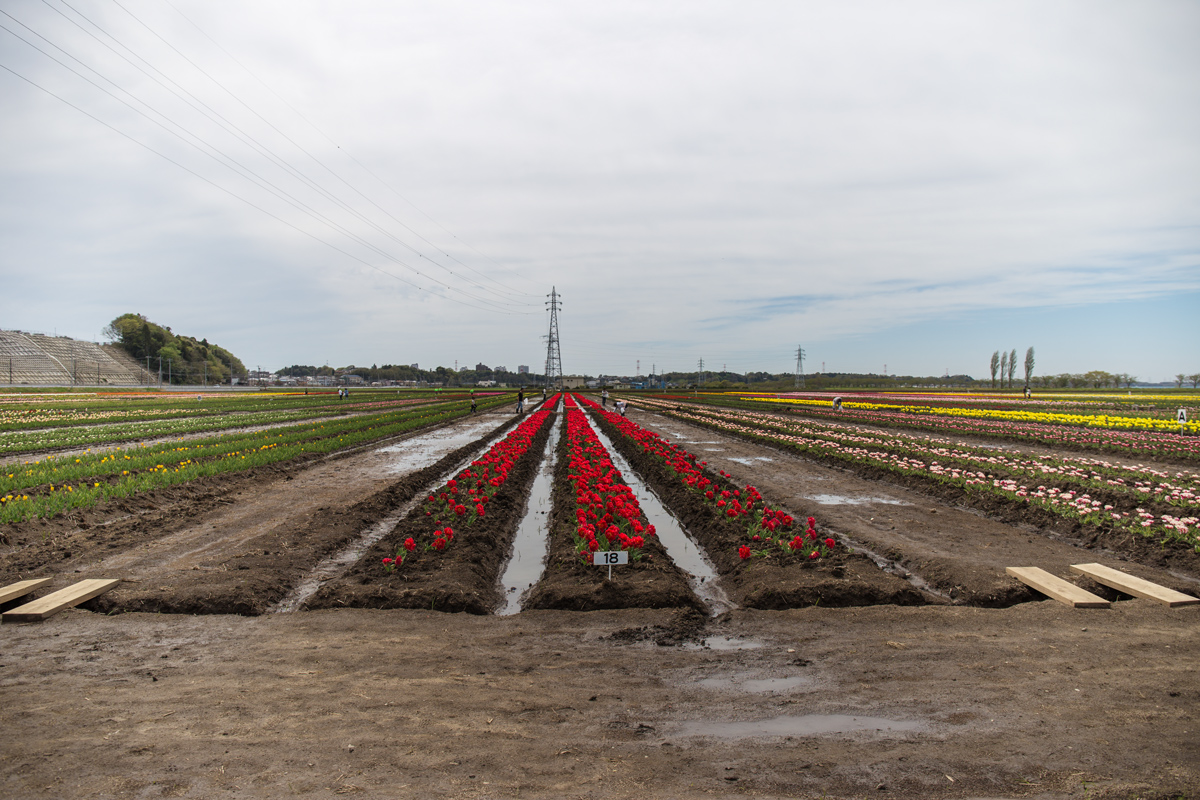 Some tulips were still juvenile and did not seem have reached the peak just yet. Initially, I thought this part of the Park was inaccessible for visitors but it was dedicated for anyone who wants to purchase tulips. It costed 500 yen for 10 stems of tulips.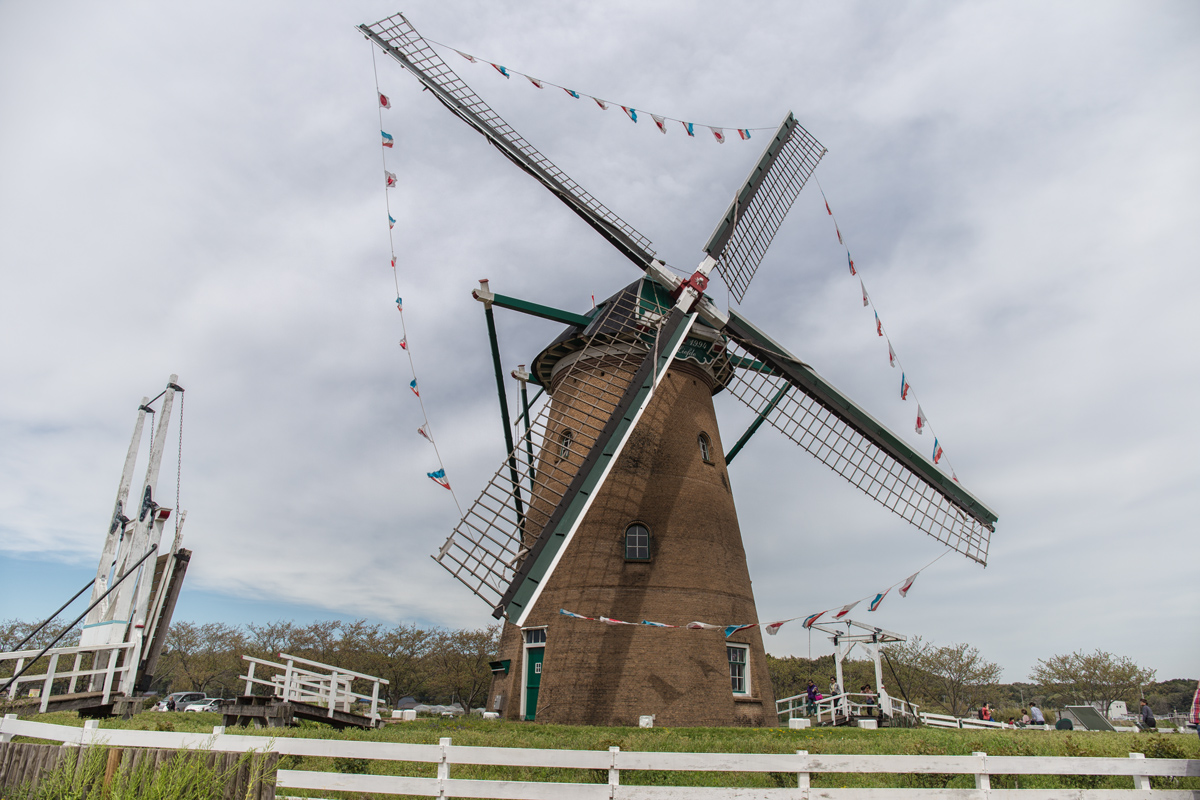 It was not so surprisingly that this windmill was one of the prominent features of the Park. Some visitors rented Dutch traditional cloth then struck a pose in front of the windmill.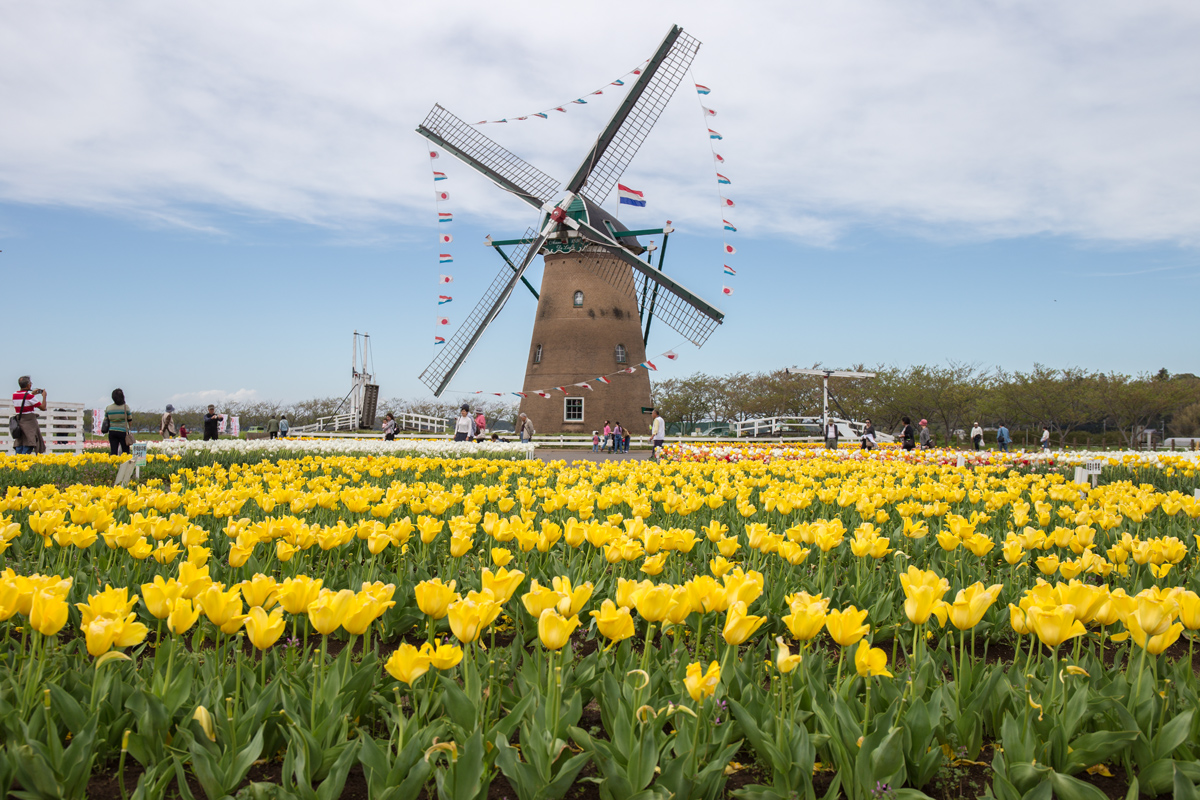 At some points, we didn't want to come close to this windmill because of the strong wind.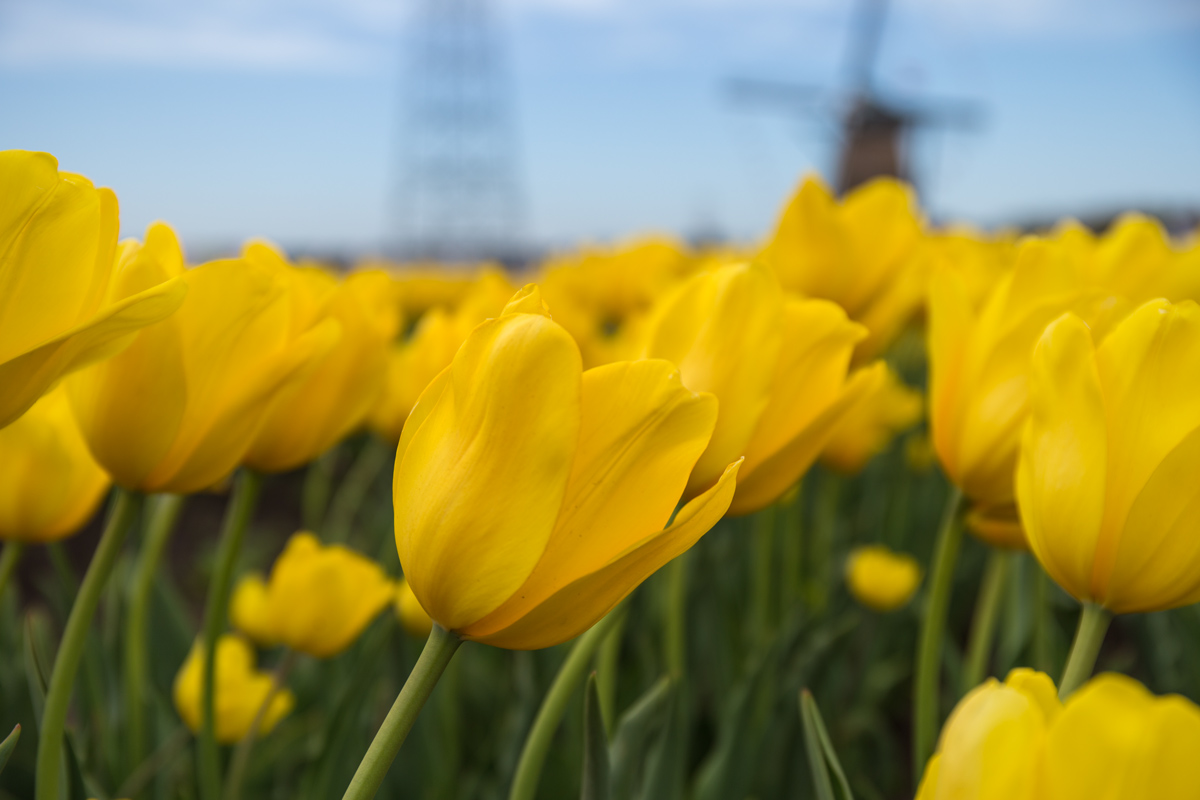 Amongst all those colourful tulips, the yellow type I favoured the most.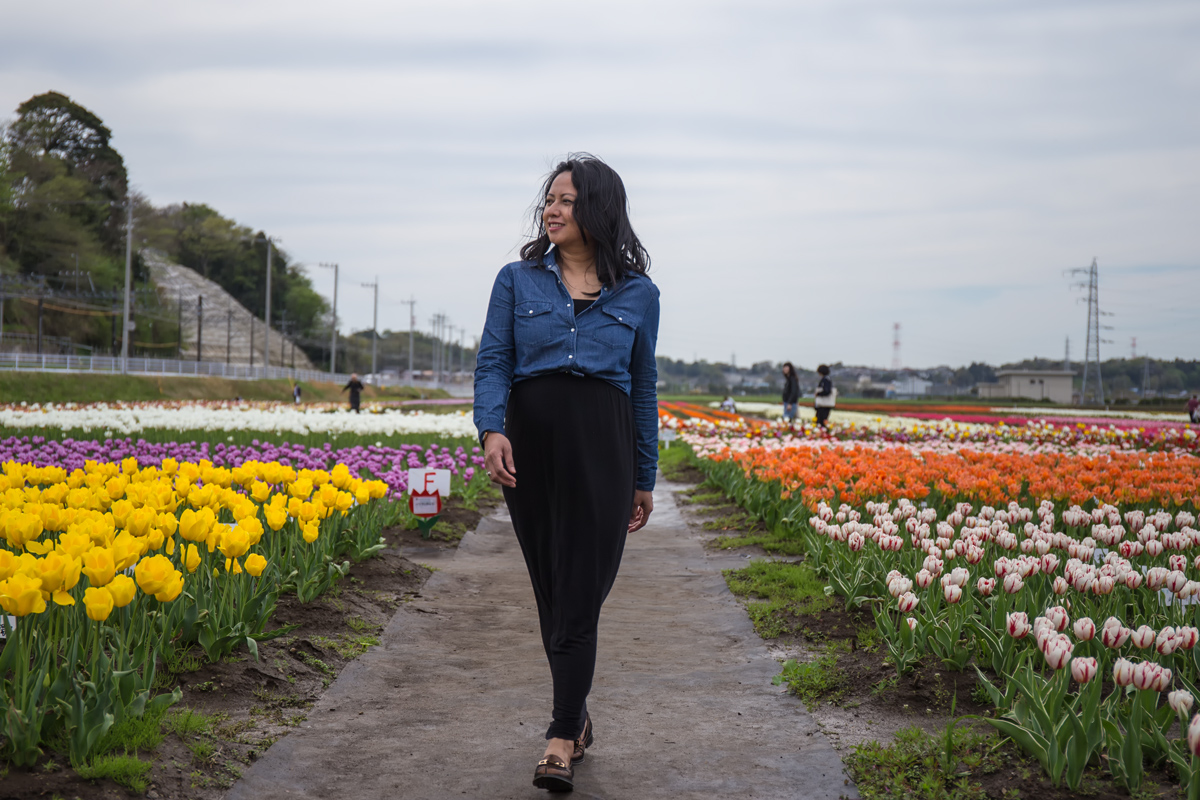 I combed my hair neatly before reaching the Park but the wind was not friendly. There I was, happy with 20 weeks baby bump and messy hair. Well, would messy hair really matter when you were surrounded by hundred thousands beautiful flowers?
Practical Information on Sakura Furusato Hiroba Park:
No admission fee is required
This year the Park opens from April 1st to 23rd at 9am to 4pm
The closest train station: Keisei Sakura by Keisei mainline. There's a free shuttle bus operates every 30 minutes except during lunch time
No space for picnic however there are some sitting area
It's best to visit this Park within the weekdays to avoid traffic congestion