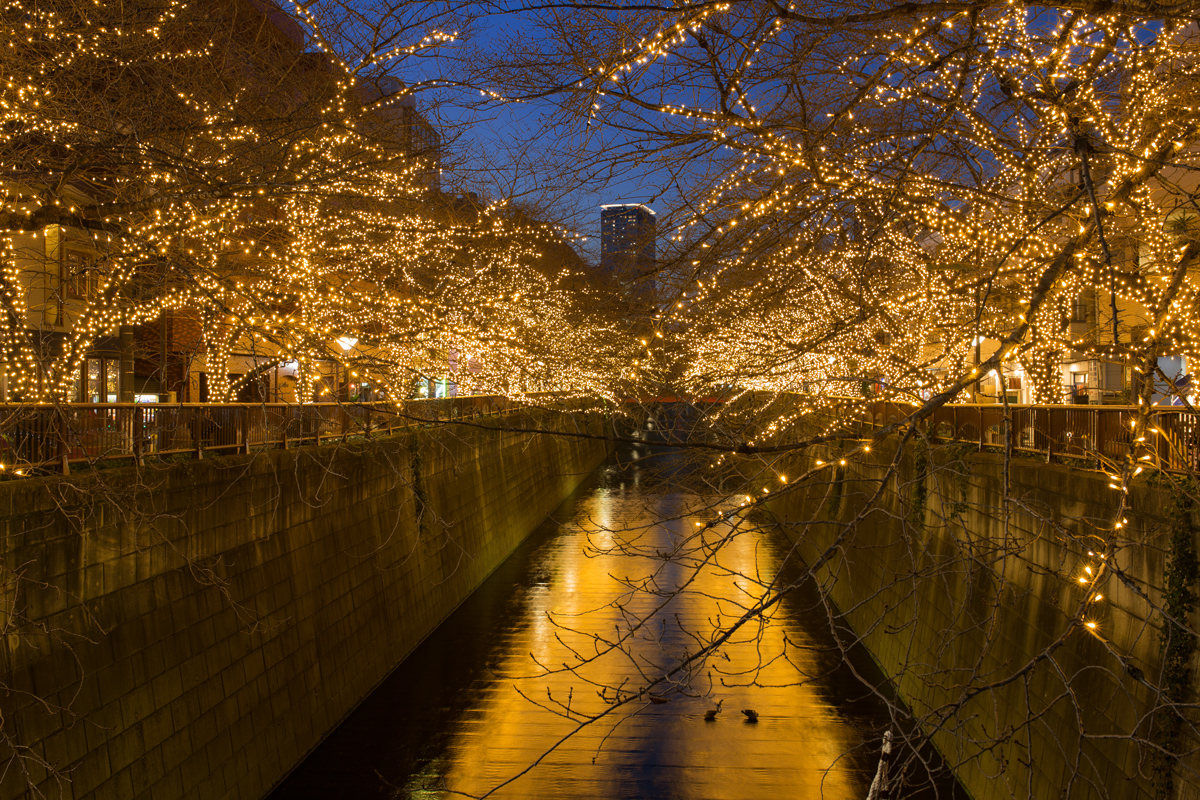 I wrote Tokyo's best sites for illumination recently but have yet justified what makes Nakameguro on top of the list  of illumination site.
Nakameguro is a small city located by Meguro River or Megurogawa (in Japanese "gawa" means river).  The winter illumination along the Meguro River indisputable is one of the best illumination sites in Tokyo.
In 2014, Nakameguro illumination festival was named Ao no Dokutsu which means Blue Cave. There were over a hundred thousands of blue LED lights attached to the sakura trees that stretch along the river sides that form a cave-liked shape. A blue evening at Nakameguro brought up nothing but a romantic feeling.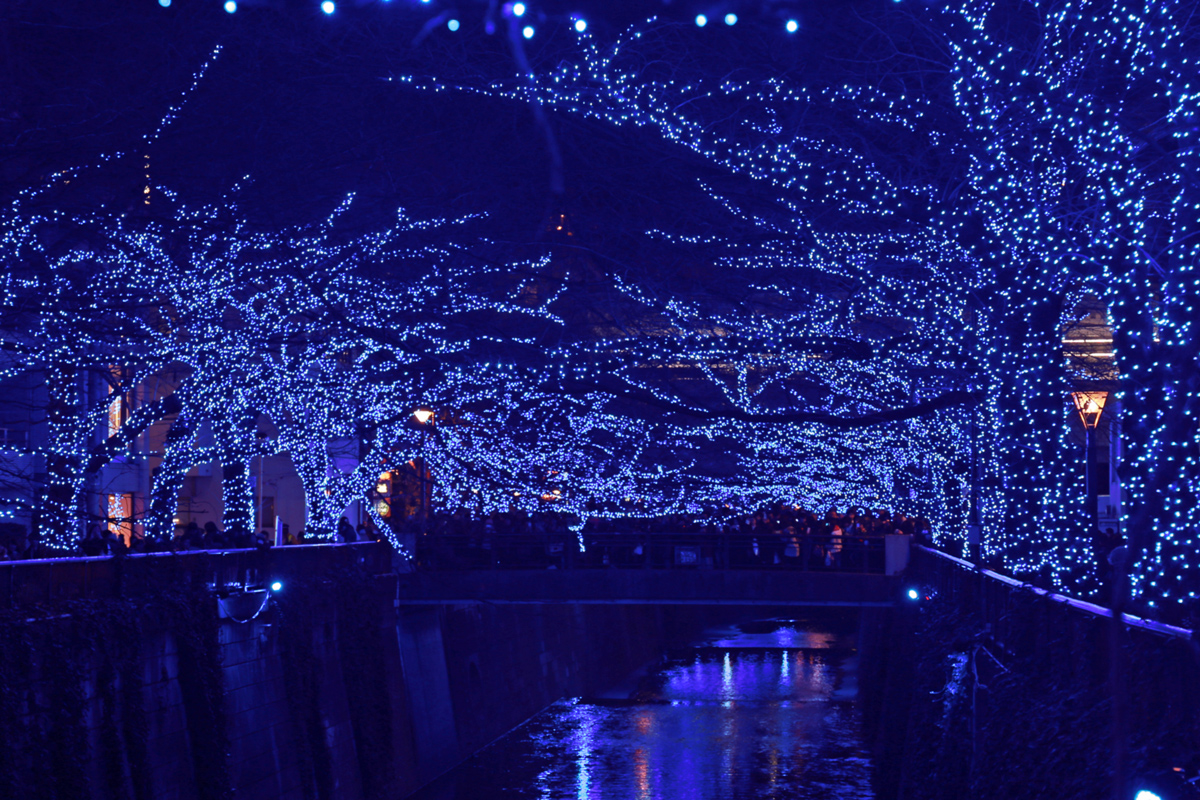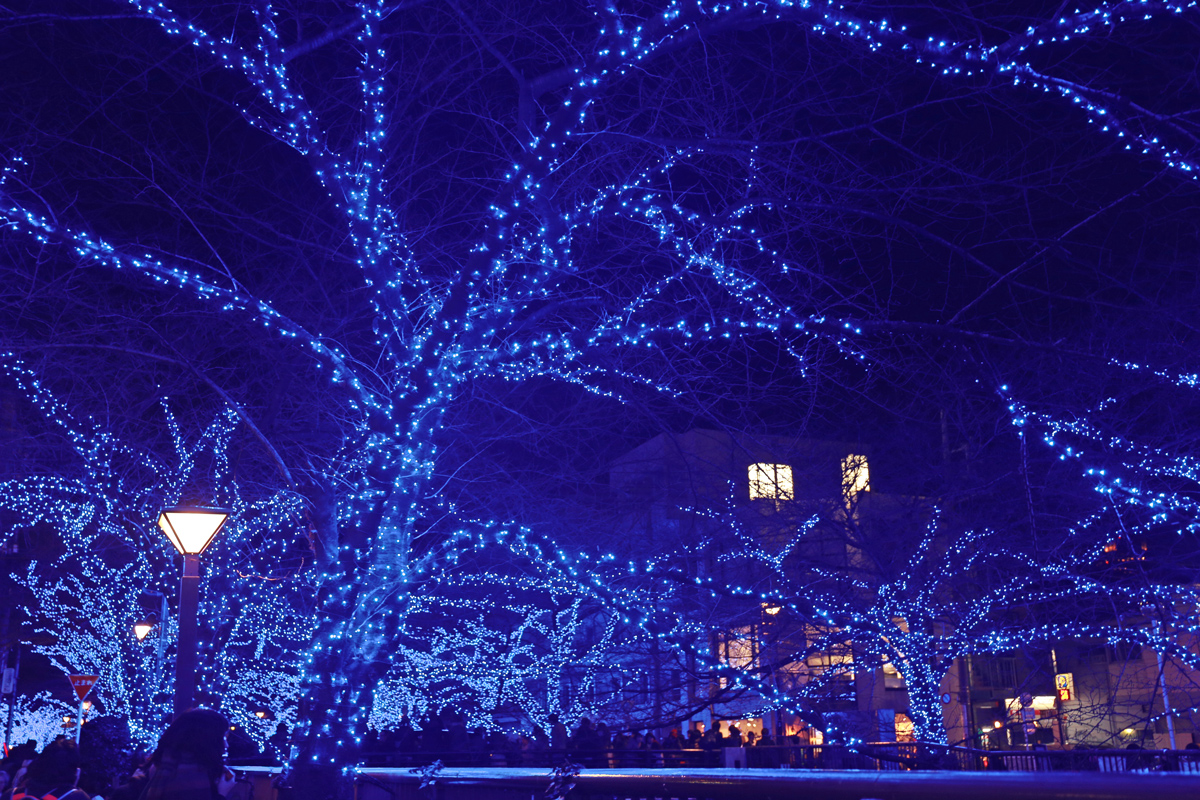 This year, Ao no Dokutsu theme was brought to Shibuya and Yoyogi. The Nakameguro illumination used yellow gold LED lights instead.
The illumination in Tokyo has become even better than it was two years ago. Because the LED lights are more efficient and affordable these days, there were even more LED lights used at the illumination festival at the Meguro River. It's far brighter than the blue LED lights used several years ago. It was much easier to take pictures of yellow LED lights than the blue.
The illumination started at 4 pm before the sunset. Although it was yet a good time to take pictures, it was the best time to arrive and secure a spot for pictures taking.
The place became more and more crowded after 5 pm especially at the bridge, the best spot for pictures taking.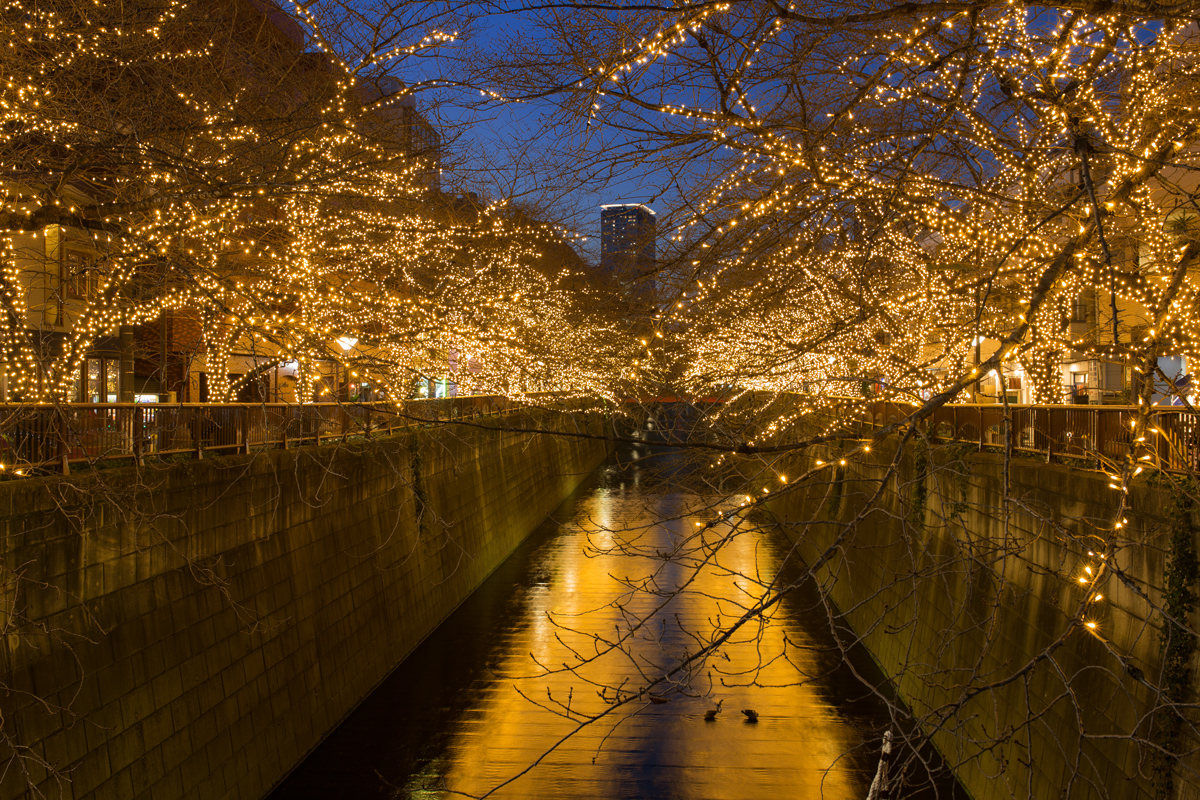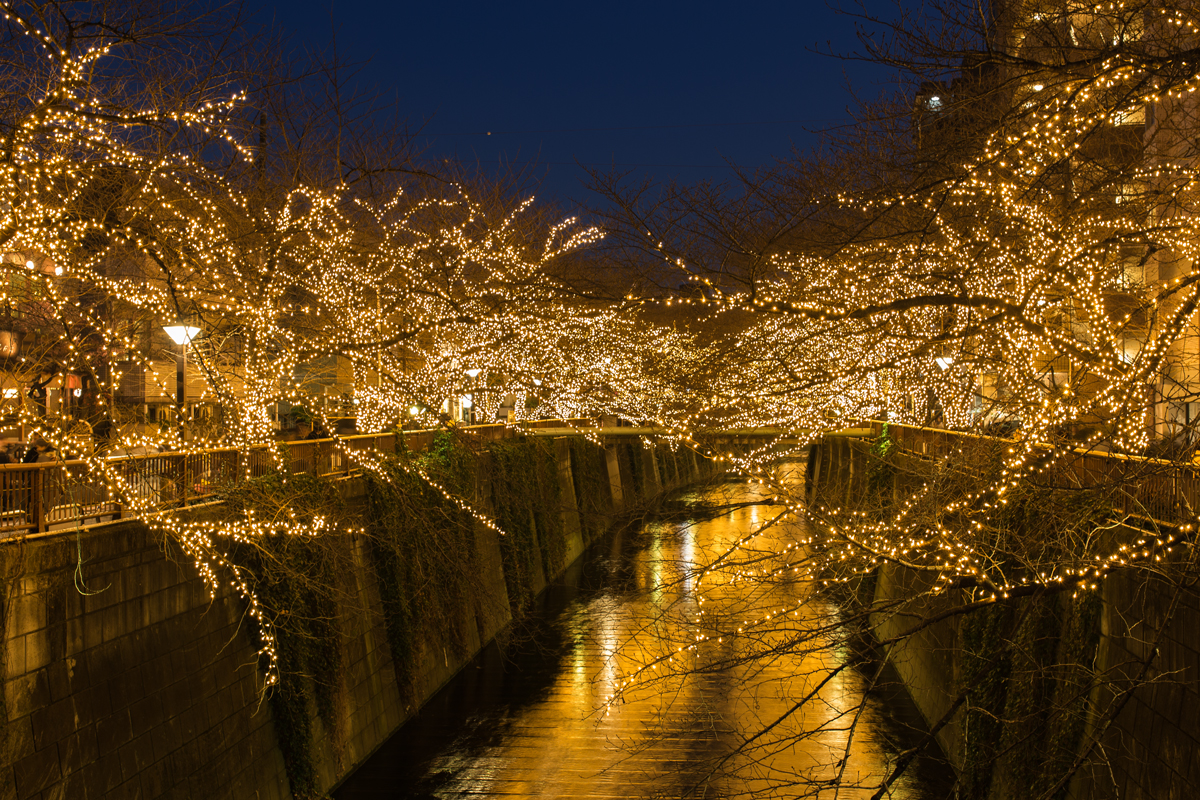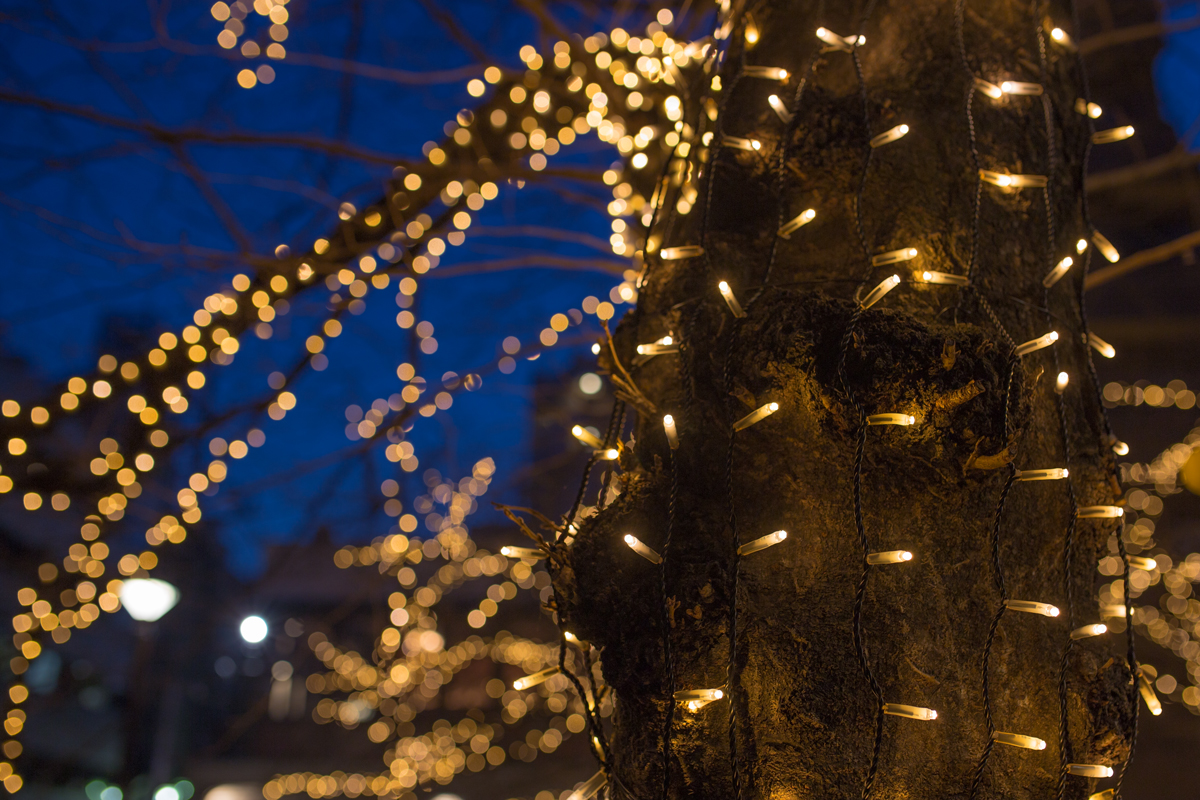 Because of the length of the river, people often mistakenly took some other spots like Gotanda as Nakameguro. Yes, Gotanda and Nakameguro are located by Meguro River but they are not the same place.
When someone refers to the Meguro River's illumination site it means either at Nakameguro or Gotanda.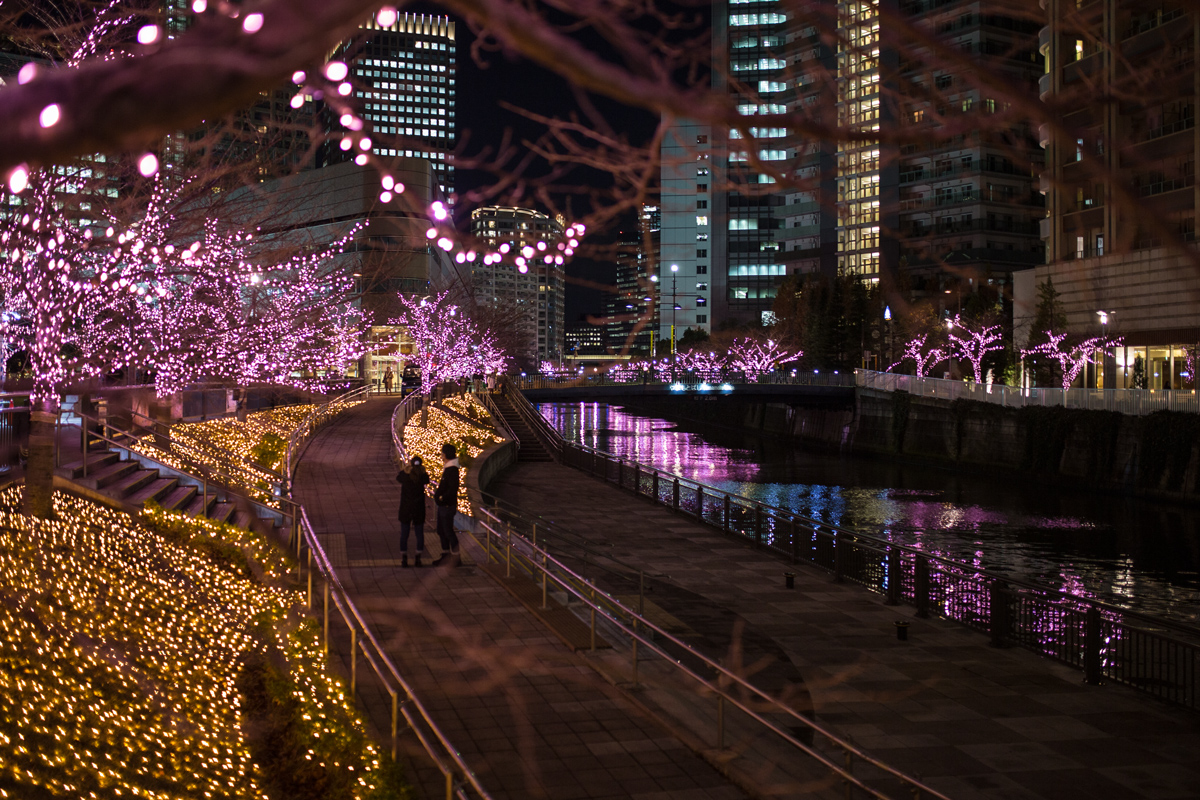 I love Nakameguro's illumination site more than the others for obvious reason. Regardless the size of the crowd, the Nakameguro illumination site should never be missed while visiting Tokyo this December.
The Nakameguro's illumination festival will end December 25th. The area will be quiet after the festival ends until cherry blossom season by end of March 2017.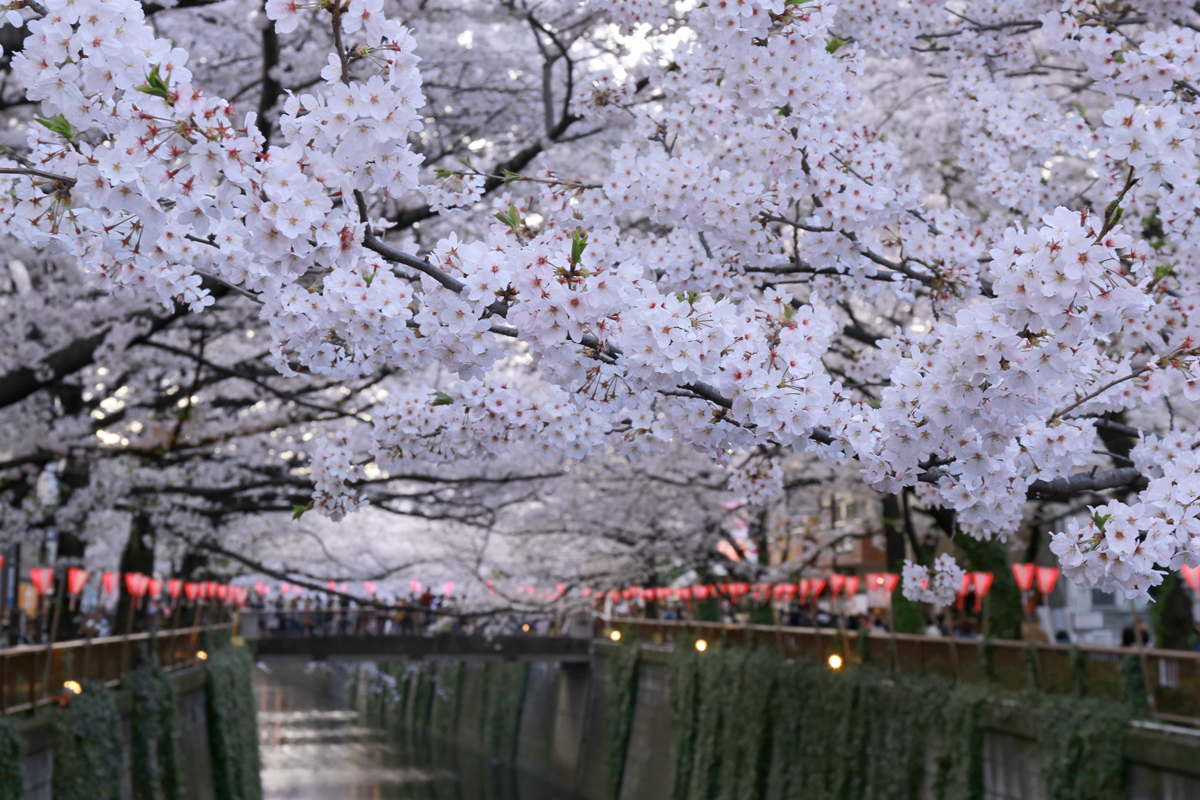 Have you ever visited Nakameguro? If so, do you prefer cherry blossoms or winter illumination festival?