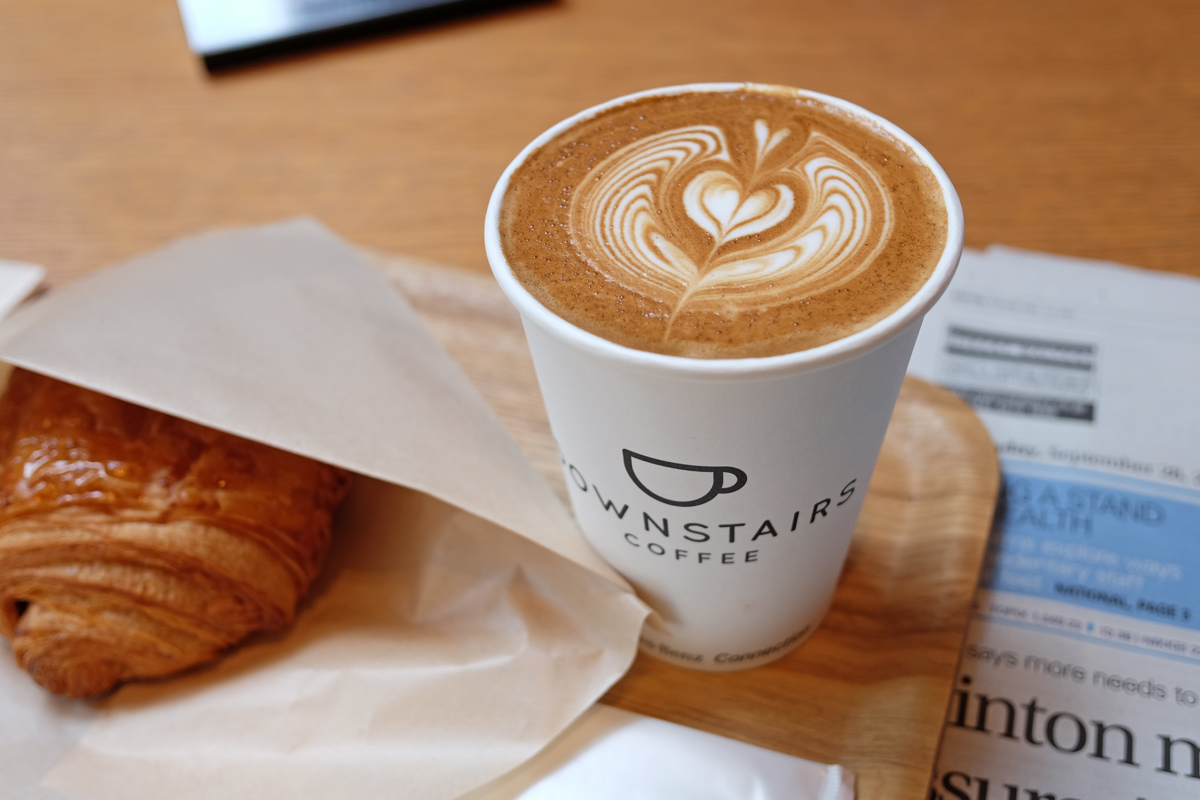 Finding the best latte in Tokyo can be daunting. There are many coffee shops in the city but only few can serve proper caffè latte let alone great latte. By proper it means a perfect combination of espresso, milk and foam.
When it comes to the best latte in Tokyo, there is only limited number of coffee shops can do the job. These words come from a caffeinated person who has been living in Tokyo for 3 years now. I'd been trying to come up with this blog post for over a year now but chose not doing so just yet. It's not because of procrastination but merely due to the fact that only few coffee shops can hold on to a proper latte standard. It took me several months to decide whether one cafe can live up to the great latte standard. If "sometimes the latte is good,  sometimes is not" definitely does not fit my idea of good latte.
The quest for the best latte in Tokyo now ends as I finally found 8 cafes that consistently serve better taste than over hundreds of cafe in Tokyo.
Caffè Latte: a shot of espresso in steamed milk and topped with a layer of milk foam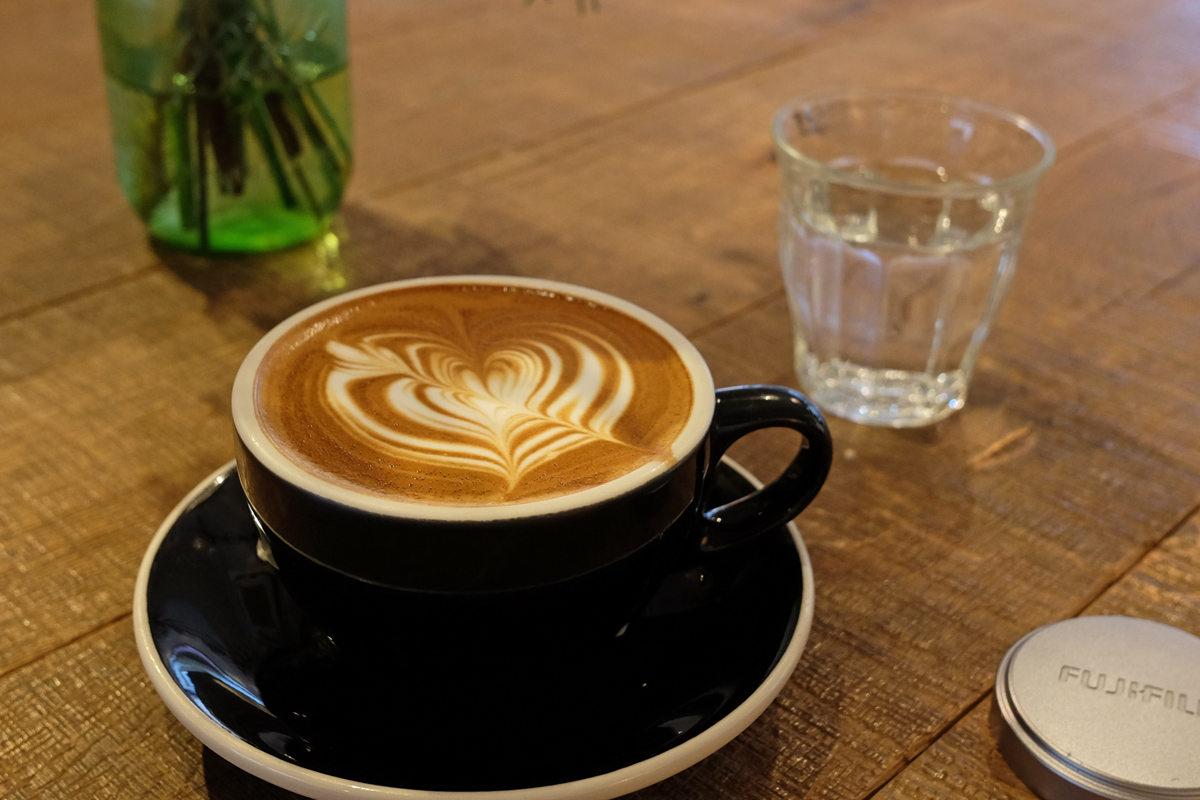 Let's check out some points before getting down to the details.
What is caffè latte? Caffè means espresso latte is milk in Italian. Caffè latte means espresso with milk topped with milk foam. As coffee culture evolves with the trend, latte art now has become a mandatory requirement for perfect latte.
What makes a great latte? The espresso and the milk. My idea of great latte is it should be bitter with a hint of sweetness and a gentle touch of silky foam from the milk. The bitter the coffee bean is the better the espresso and the tastier the latte will be. The milk should be frothed at the right temperature and timing. The highest the temperature the easier the milk to get burnt. The longer the milk is frothed the more chance it burnt. The latte will be flat and bland when the milk is burnt. There will only bitterness in your cup of caffè latte. It's better to opt for espresso if black and bitterness are what you are looking for.
There are many cafes serving impressive latte art in Tokyo. Why they are not on the list? For me, latte art is not the utmost important thing for a caffè latte although it is nice to have one for the sake of Instagram. It's often the case, sadly, the milk is frothed too long to produce enough foam for the latte art. It reduces the quality of, or even worse, ruins the taste (and sometimes burnt the tongue). The good latte should have a perfect balance between the bitterness of the espresso and sweetness of the milk, and the right temperature.
How about the milk foam? I always look for micro foam that does not resemble the beaten egg white density neither have bubbles. If the bubble appears as I wait too long to take the first sip, it is still acceptable.
Are you a coffee expert? I am not neither anywhere near the expert. My quest for the best latte comes from years and years of drinking coffee and ordering the same drink at every visit. After tasting the same thing every now and then, I have better palate to tell the best ones from the mediocre.
Does the cafe's ambiance matter?  Oops, I almost forgot this point. Great decoration and nice ambiance cafes in most cases do not care about the coffee taste. That's why ambiance does not matter. For me as long as it is a smoking free zone and no loud music, it's a great ambiance to hang out. For Instagram, I only care for the table's colour as the background for the picture. White and solid wood make good background.
Here are 8 best caffè latte in Tokyo:
Turret Coffee
Located slightly hidden from Tsukiji fish market area, Turret Coffee is a popular coffee shop for Tokyoites. Do not be fooled by the tiny size of the cafe from the outside, you'd want to keep coming back for more latte as soon as you finish the last sip. Tips: choose latte over Turret latte, it tastes better.
Instagramable: Yes for the latte art and the place (if it's quiet)
Address: 2−12−6 Tsukiji, Chuo, Tokyo
Getting there: 1 minute walk from No 2 exit of Tsukiji station on Tokyo Metro Hibiya Line (H10).
Streamer Coffee Company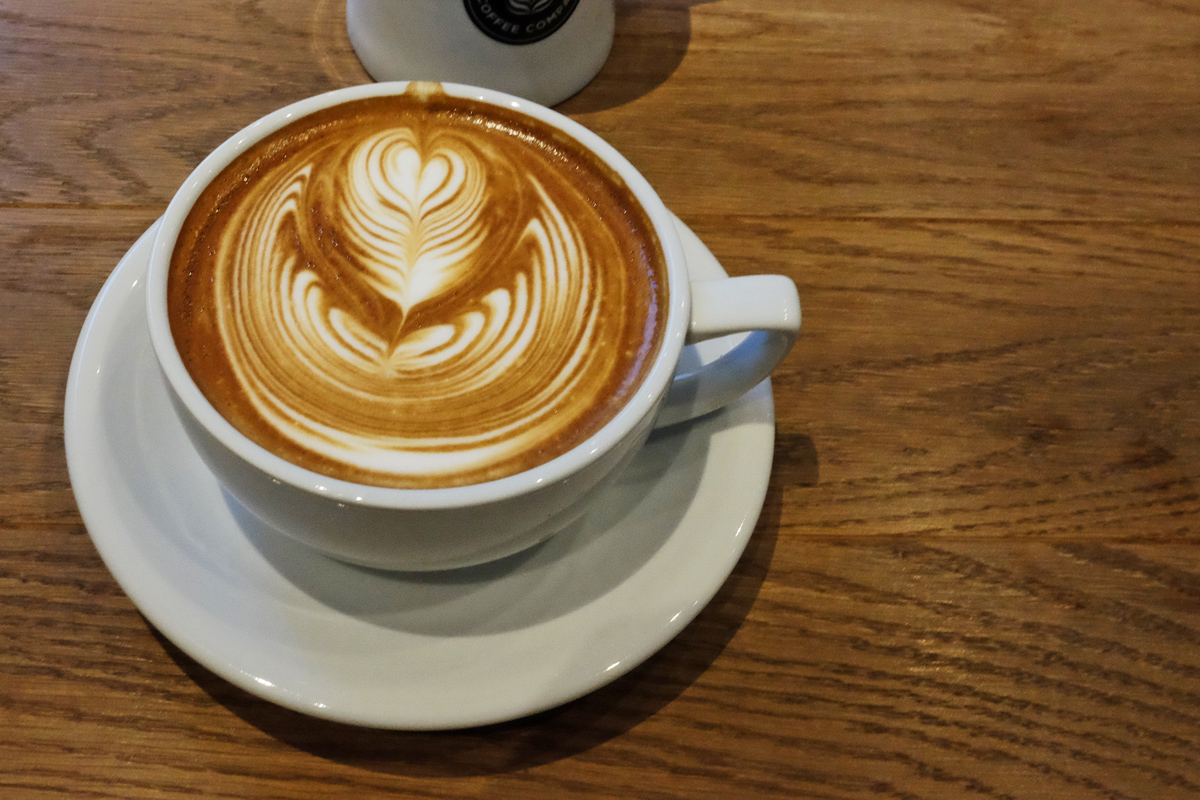 Indisputably serving one of the most consistent caffe latte in Tokyo (probably entire Japan too), Streamer Coffee is the most popular coffee shop in Tokyo for coffee lovers. The latte always tastes great at all times. The latte size however slightly too much to finish. The coffee loses its heat at the last sip. Now the Streamer Coffee Company has 6 branches in Tokyo.
Instagramable: Yes latte art and the cafe itself
Address of Shibuya Flagship Store: 1-20-28 Shibuya, Shibuya, Tokyo
Getting there: 4 minutes walk from No 13 exit of Shibuya Station (G01/Z01/F16).
Downstairs Coffee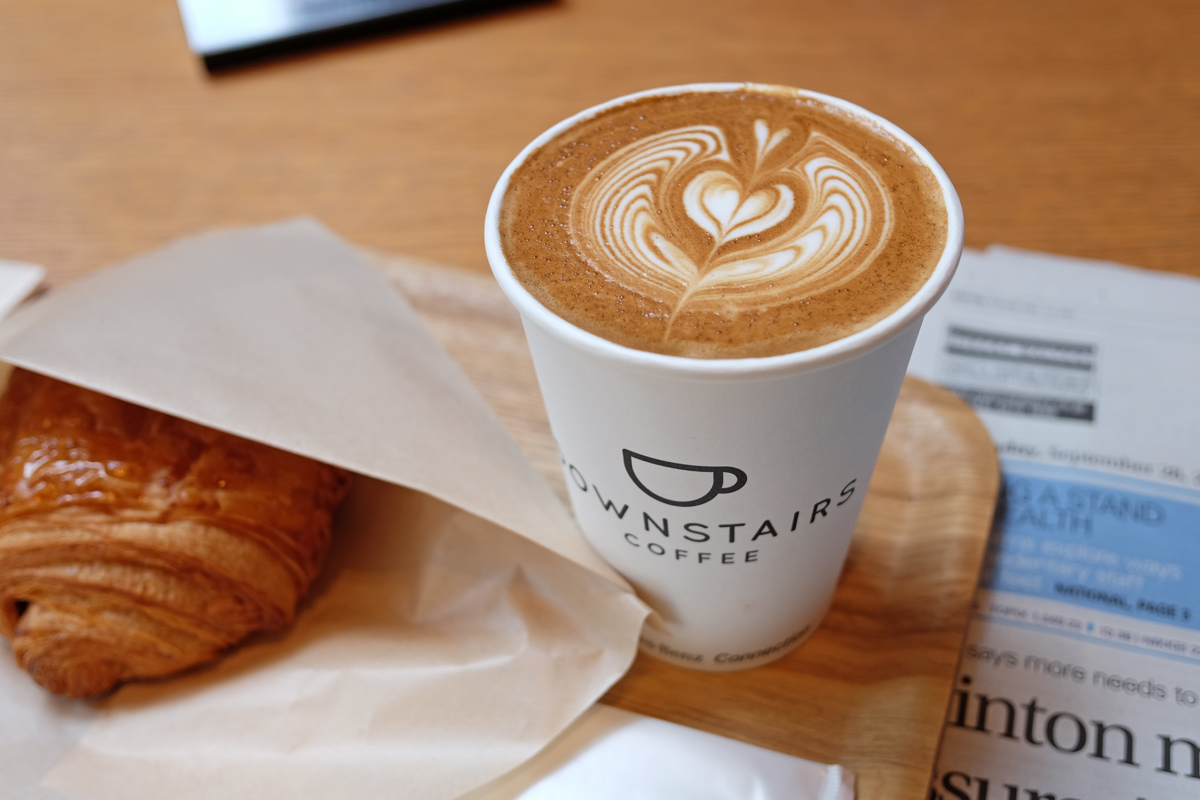 Downstairs Coffee is our most favourite coffee shop for nearly three years now. It used to be our number one before the taste recently changed. The latte somehow does not taste as good as it was years back but still it can compete well with other coffee shop. It's a place where I sip a cup of hot latte while dreaming away driving the Mercedez-Benz car parked outside the cafe.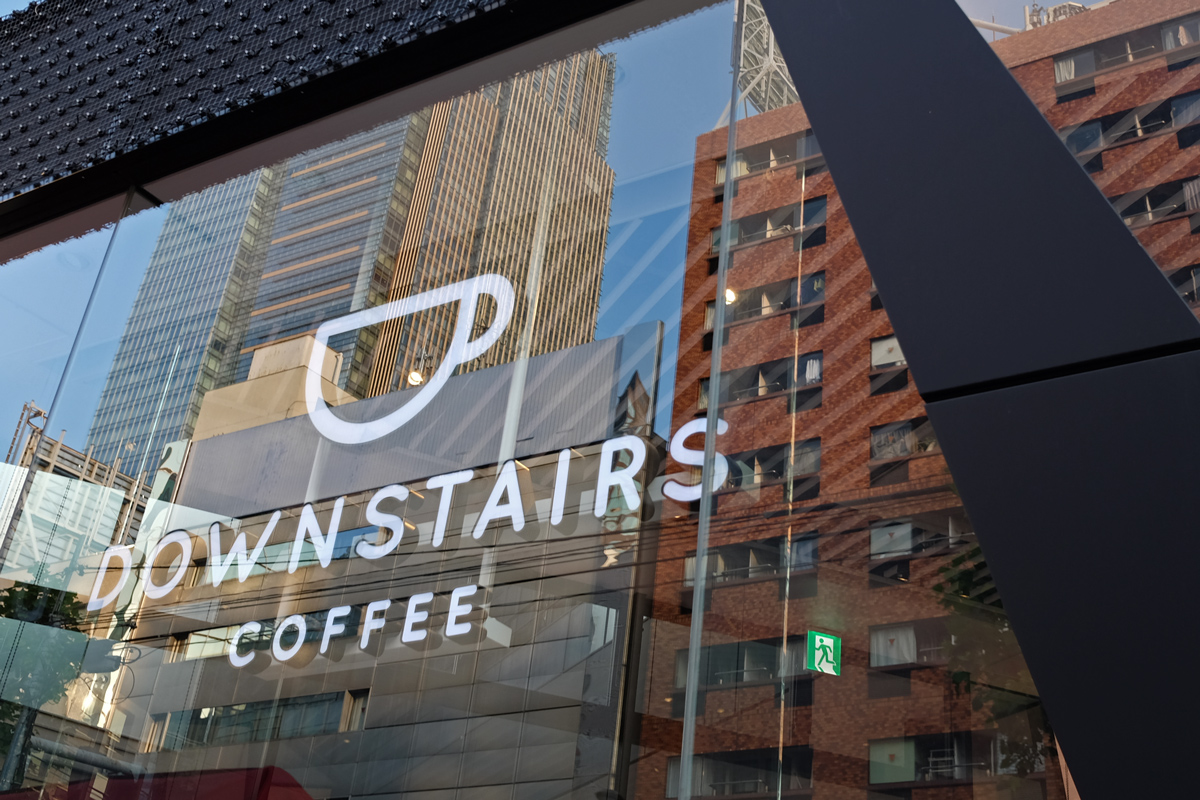 Instagramable: Yes
Address: Mercedes-Benz connection, 7-3-10 Roppongi, Minato, Tokyo
Getting there: 3 minutes walk from No 3 exit of Nogizaka station on Tokyo Metro Chiyoda Line (C05), or 5 minutes walk from No 7 exit of Roppongi Station of Tokyo Metro Hibiya Line (H04) and Toei Oedo Line (E23).
Lattest Omotesando Espresso Bar 
The first sip makes me curious, second sip got me hooked. I keep coming back to this place over and over again. The Lattest served different types of coffees but the winners are hot latte and Lattest. Lattest is a cold milk poured with a single shot of espresso that must be sipped as soon as it is served. It's a spacious coffee shop that can accommodate more than 10 people in one visit.
Instagramable: Yes, the latte art and the place
Address: 3-5-2 Jingumae, Shibuya, Tokyo
Getting there: 6 minutes walk from No A2 exit of Omotesando Station on Tokyo Metro Ginza/Chiyoda/Hanzomon Lines (G02/C04/Z02).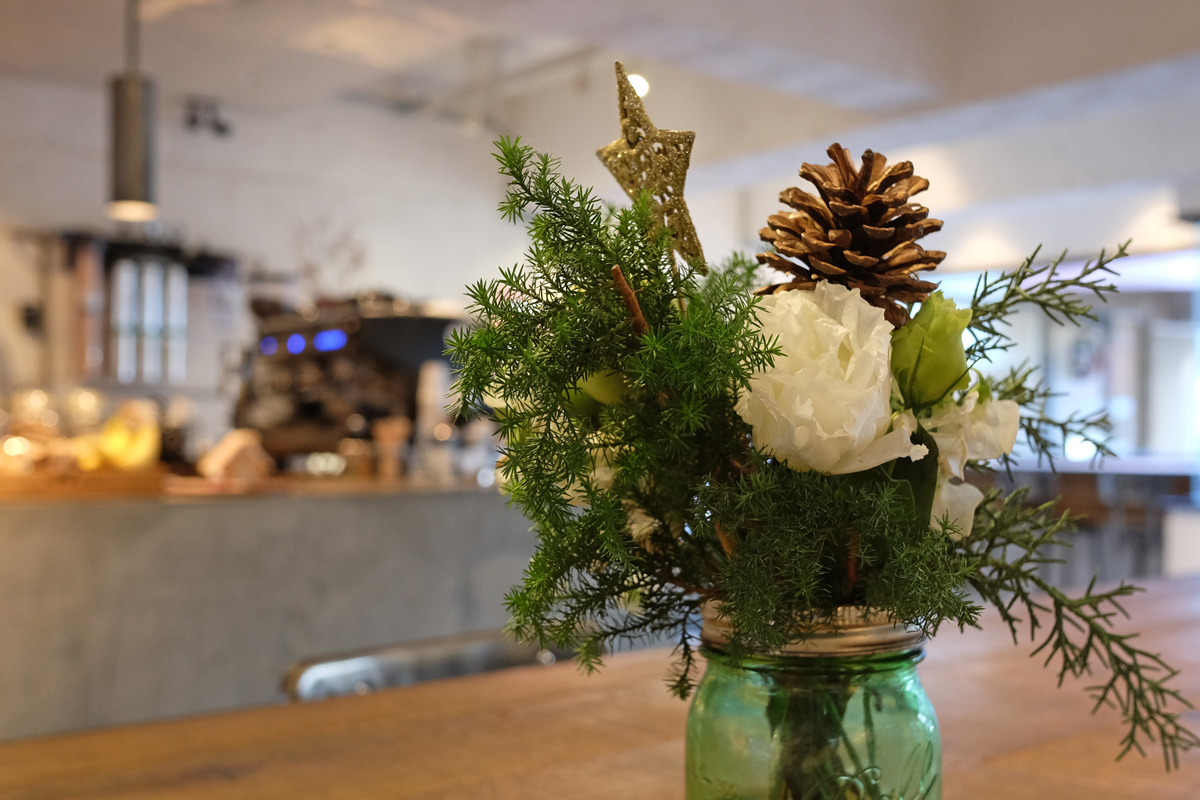 Toranomon Koffee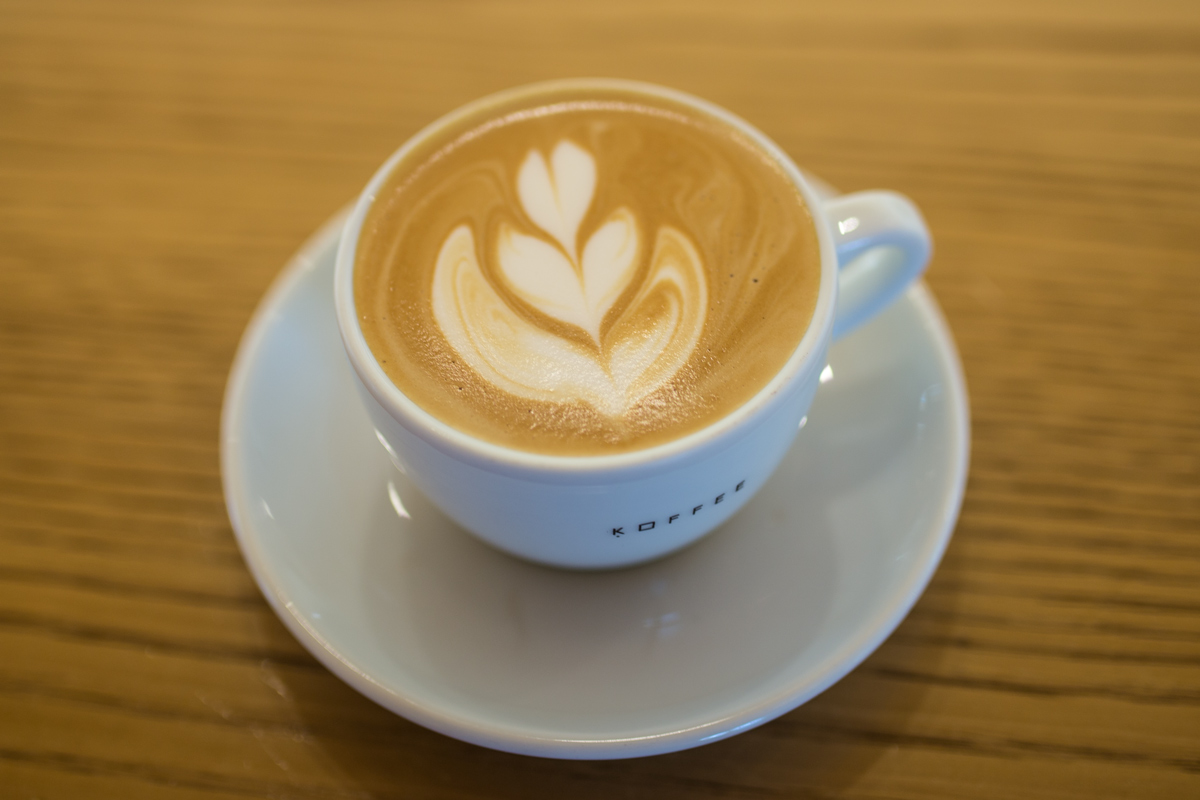 Any caffeinated person visiting Tokyo must have visited Omotesando Koffee, the popular coffee shop which located in an old traditional Japanese house. Sadly, Omotesando Koffee closed December 2015. The same coffee shop is located in Toranomon. Of course the name is not Omotesando Koffee. Toranomon Koffee is the same chain as the Omotesando serving equally tasty latte. Avoid lunch time to get a seat.
Instagramable: Yes, the latte art and the place
Address: Toranomon Hills 2F, 1-23-3 Toranomon, Minato, Tokyo
Getting there: 5 minutes walk from No 1 exit of Toranomon station on Tokyo Metro Ginza Line (G07).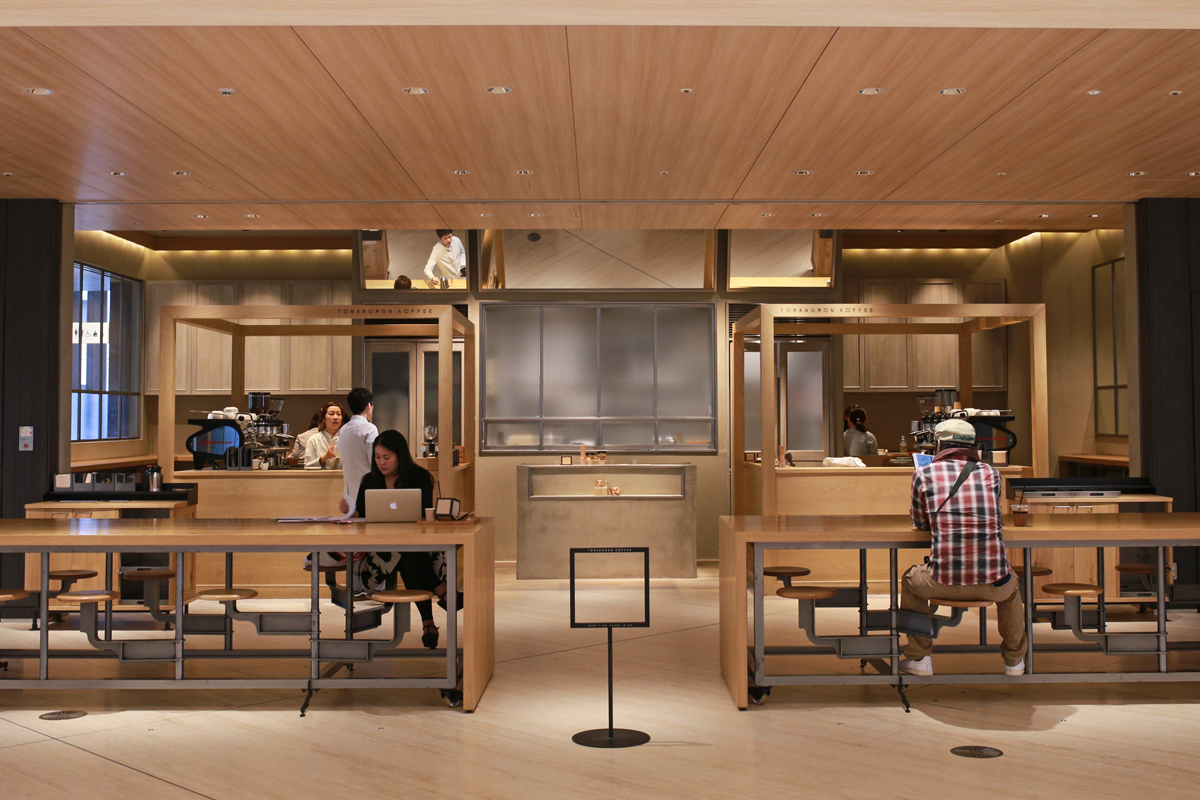 City Bakery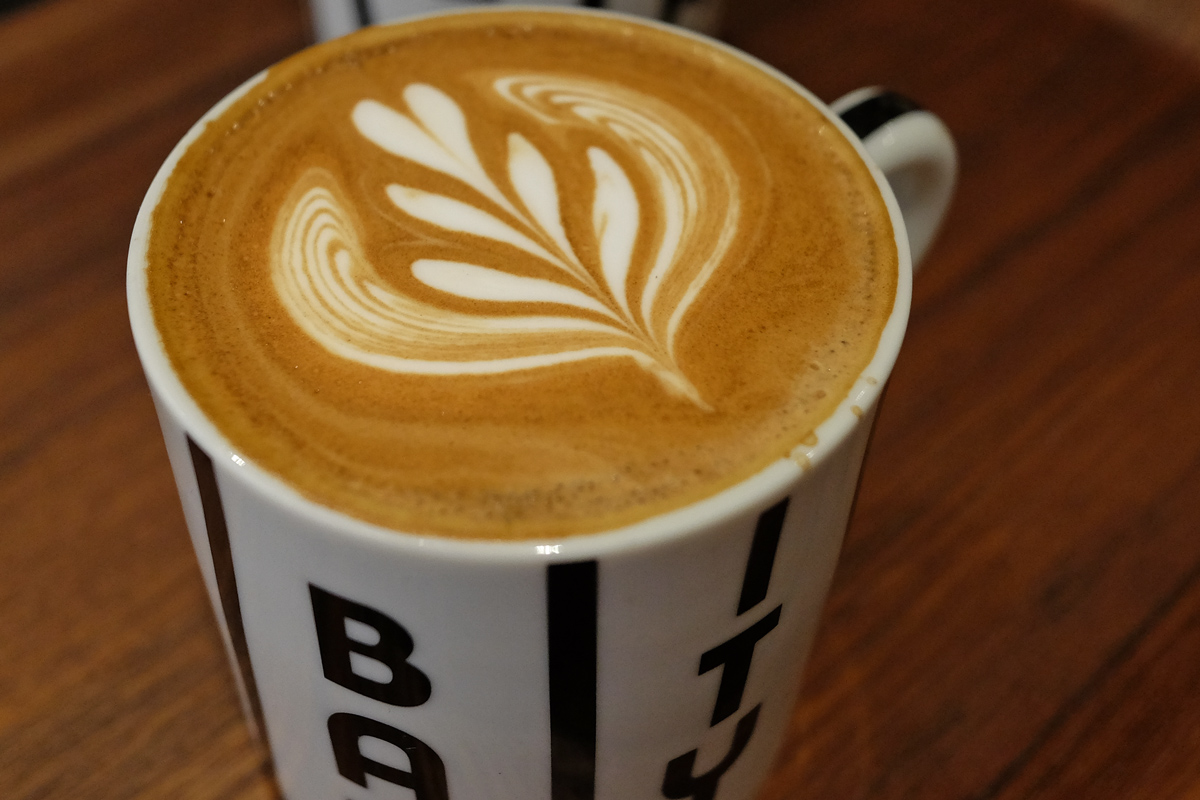 City Bakery's name as a coffee shop is little known of. It may be new comer in town (opened in early 2016) but it is definitely a must try caffè latte. The latte always taste bold, strong and consistently tasty for nearly a year since it opened.  The latte art is not a charm to social media but to any coffee junkie the latte is great.
Instagramable: Yes, the latte art
Address: Tokyu Plaza Ginza B2F, 5-2-1 Ginza, Chuo, Tokyo
Getting there: Connected to Ginza station of Tokyo Metro Marunouchi/Hibiya/Ginza Lines (M16/H08/G09).
The Roastery by Nozy Coffee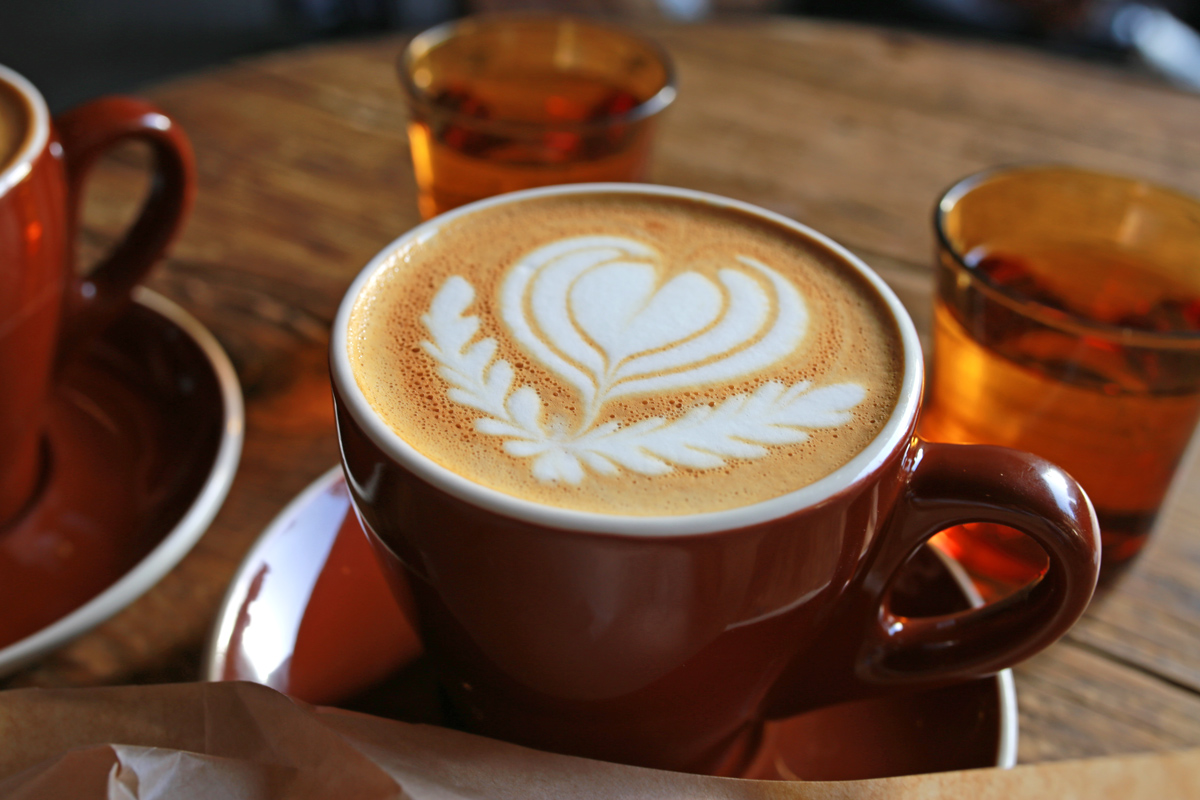 The Roastery is never quiet from visitors especially over the weekend. The coffee aroma and the crowd at the cafe alone can lure curious passerby to take a sip of its latte. The Roastery always offers two different coffee beans to choose for the latte. My pick always either Columbia and Costa Rica.
Instagramable: Yes, the latte art and the place
Address: 5−17−13 Jingumae, Shibuya, Tokyo
Getting there: 5 minutes walk from No 4 exit of Meiji Jingumae 'Harajuku' station on Tokyo Metro Chiyoda Line (C03) and Fukutoshin Line (F15).
Paul Bassett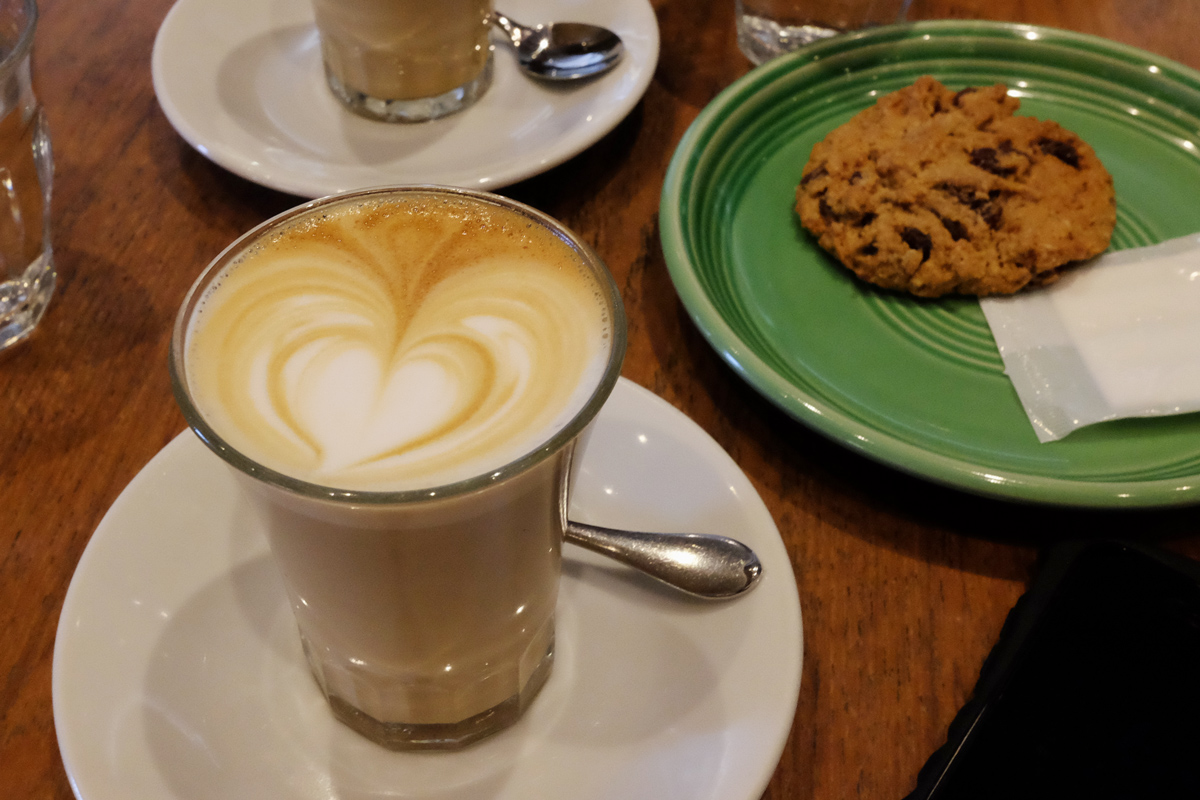 Paul Bassett is a well known cafe in Shinjuku. The latte tastes weaker than many others yet enough to make us to come back for a sip. This is the only place in Shinjuku where we can get our caffeine fixed.
Instagramable: not so much
Address: Shinjuku Nomura Building B1F, 1-26-2 Nishishinjuku, Shinjuku, Tokyo
Getting there: Connected to Nishi-Shinjuku station on Tokyo Metro Marunouchi Line (M07).
From all of these lattes, which one you would like to try the most?