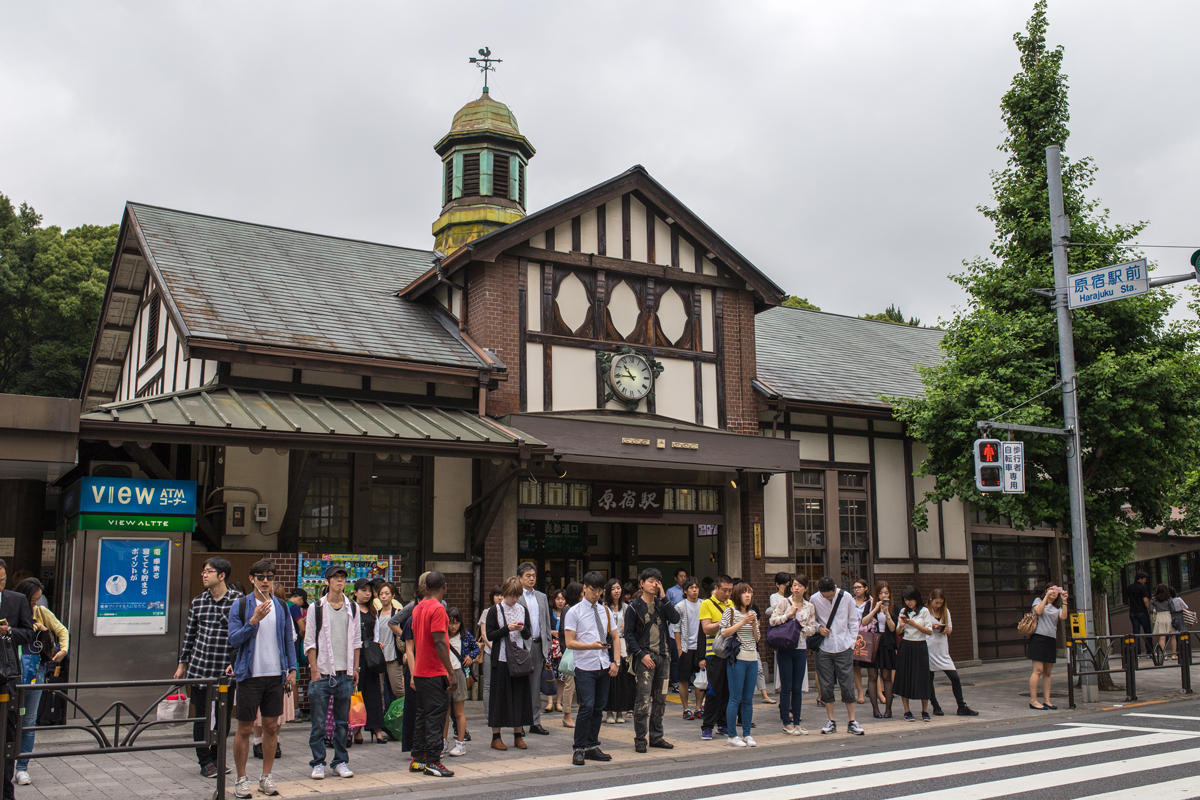 Harajuku is very much quintessential of any visit to Tokyo. I'm very much certain that none skips Harajuku whenever travel to Tokyo. As a destination, Harajuku will be always on top of everyone's list when it comes to getting around Tokyo. It's the most popular place for the young.
Harajuku's neighbour area, Omotesando is no less popular for local and travellers. Because of its close location, Omotesando is often mistaken as part of Harajuku but it is not. Omotesando and Harajuku are two different places.  In term of the crowd, Harajuku targets more teenagers and young visitors whereas Omotesando are more for the affluent.  I do not include Omotesando in this blog post for this reason alone.
I'm often asked when is the best time to visit Harajuku. It's a bit difficult to recommend the best time because it will be always crowded and extremely crowded. On weekdays, Harajuku is less crowded in the morning from 10am to 12pm. Spring and summer breaks however it will be crowded in Harajuku. I think it's better to take picture of Takeshita Dori with the crowd to show how popular Harajuku is.
To see costume players is probably the main reason of many travellers visit Harajuku. Costume players are the living legend of Harajuku which (sadly) is no longer the case. Ikumo and I have been to Harajuku like hundred times now but rarely saw costume players. Cute maid costume with stripe legging was the most common costume players we saw in Harajuku. As much as I wanted to take pictures, I got rejected by those girls in maid costume.  It's difficult to find costume players in Harajuku these days. Weekend has a higher chance you will meet few of costume players but this should not be your main reason to be in Harajuku.
Getting to Harajuku: Harajuku Station by JR Yamanote line or Meiji-jingumae 'Harajuku' Station by Tokyo Metro Chiyoda line
Here are an insider guide to 7 things must do while in Harajuku:
Visit Meiji Jingu Shrine
Meiji Jingu is the largest Shinto shrine in Japan and one of must visit landmarks while travelling to Tokyo. Exploring Meiji Jingu Shrine will take more than an hour or two especially if you stop at some of popular spots, like this sake barrels.

The Meiji Jingu Shrine is still functioning until today and often used to hold religious ceremony like wedding. People still come to visit and pray at this shrine especially on New Year's eve and on January 1st.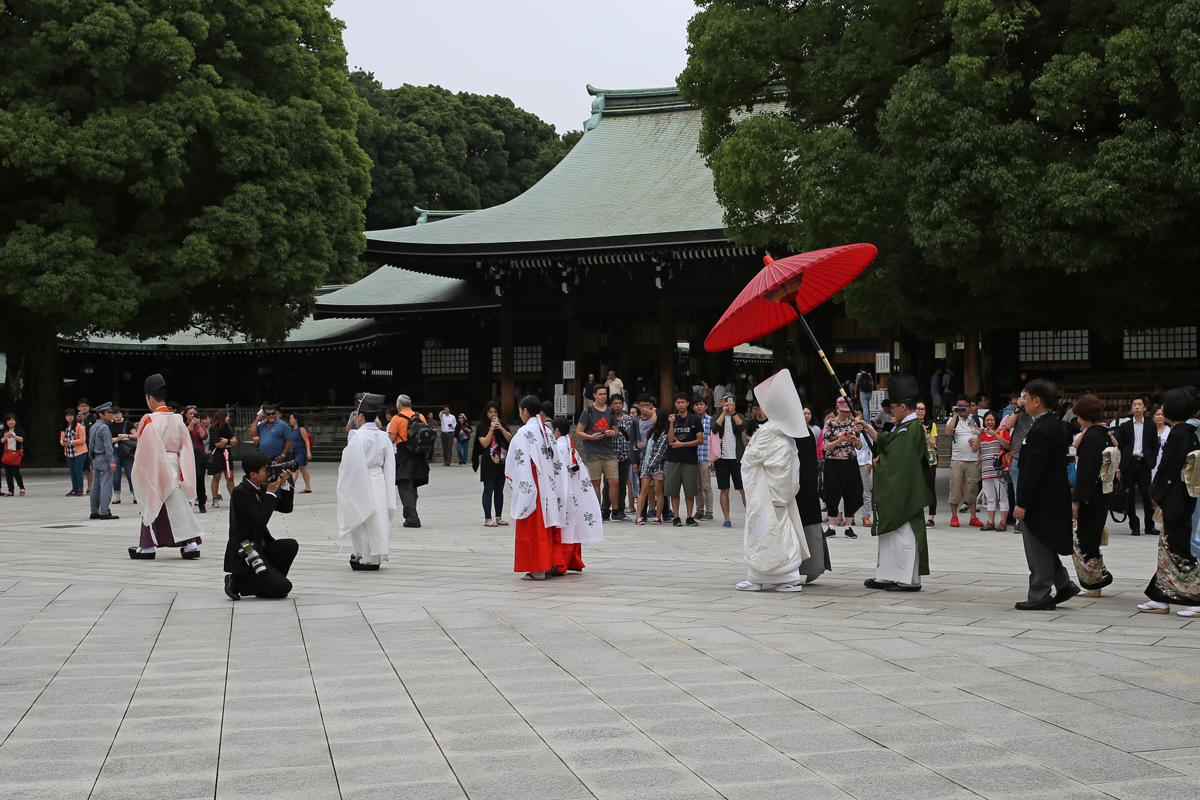 Take Pictures of Harajuku Train Station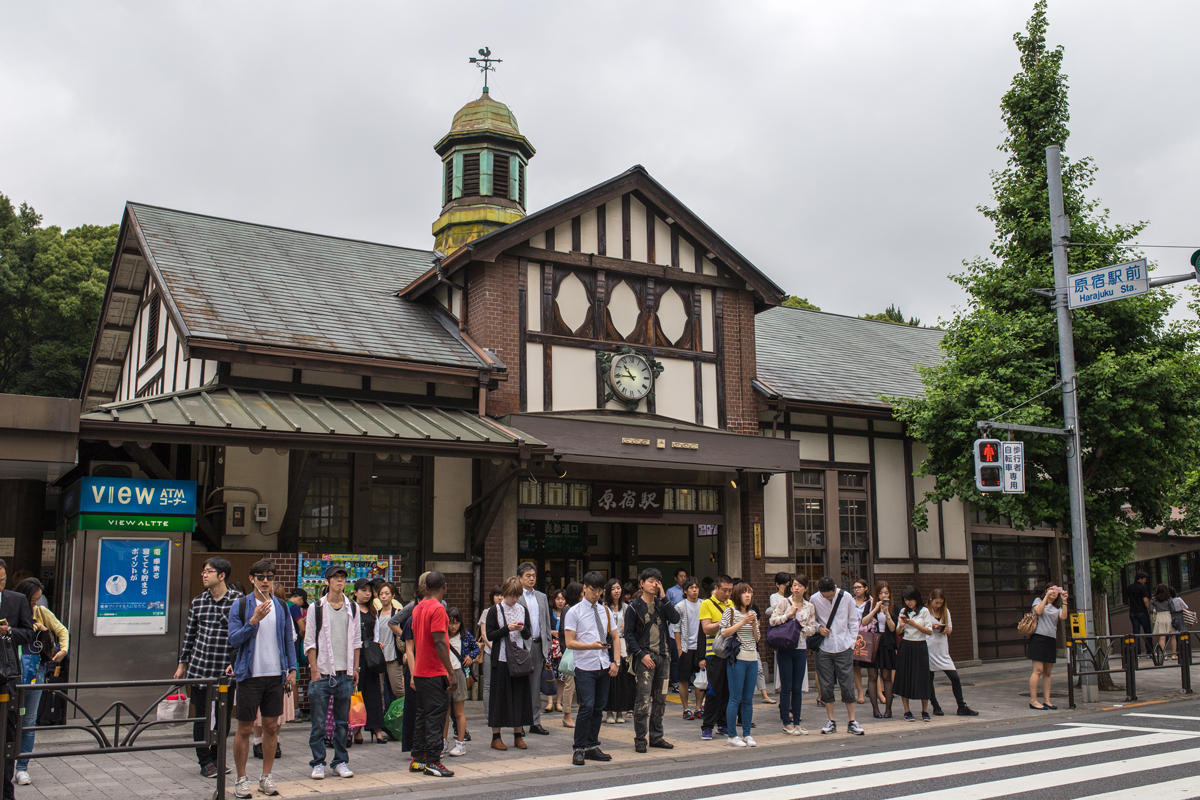 I always tell my friends to take picture of JR Harajuku Train station whenever visiting the area. It's one of the oldest train stations in Tokyo which has not undergone major renovation yet. It won't be long until the train company renovates Harajuku train station and change the design to keep up with the modern life.
Take Picture of Takashita Dori Gate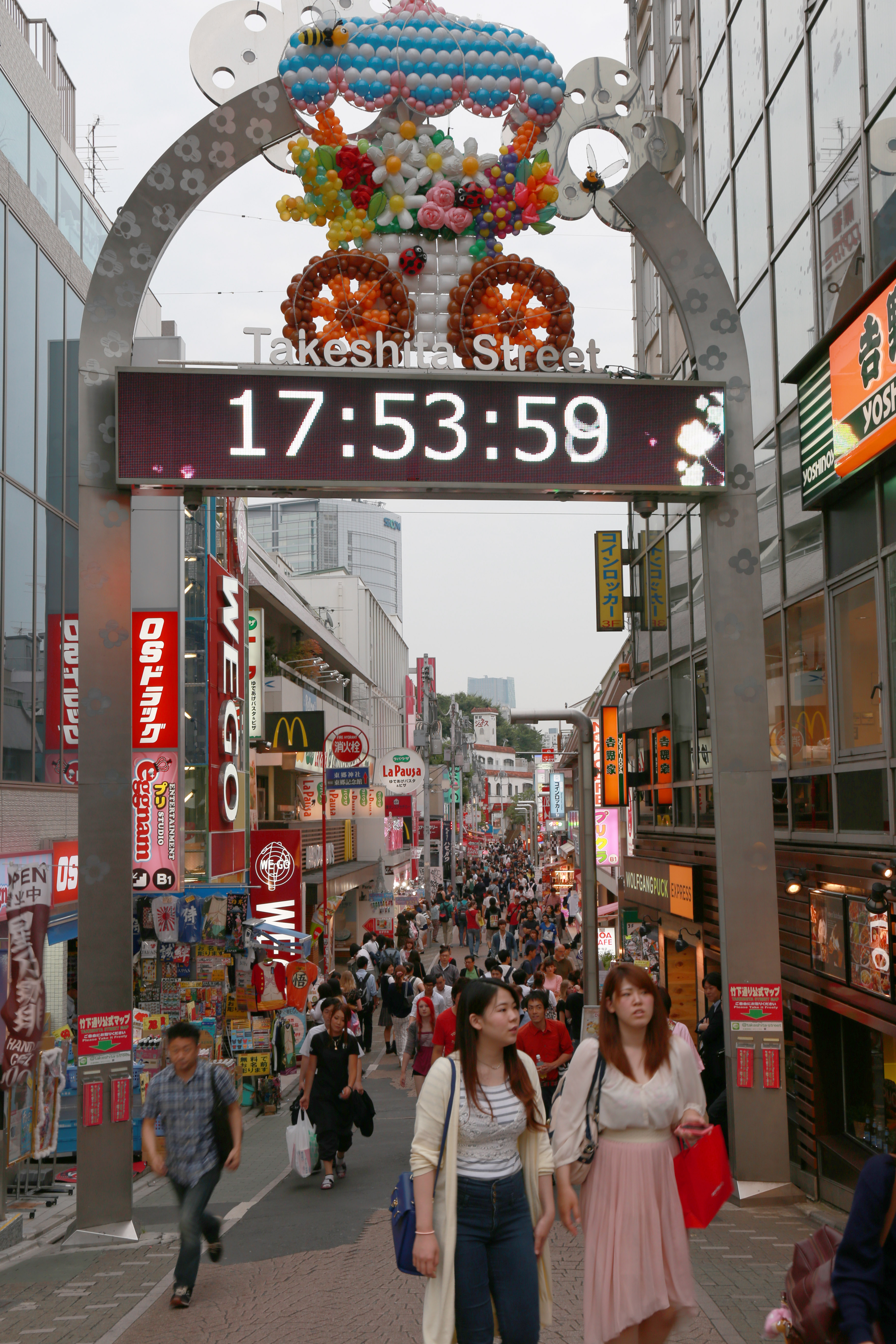 Takashita Dori gate is the most photographed spot in Harajuku. It's very much quintessential of Harajuku trip. The Gate's decoration changes on seasonal basis. It's better to take picture close to the gate to capture the crowd at the Takashita Dori street.
Explore Takashita Dori Street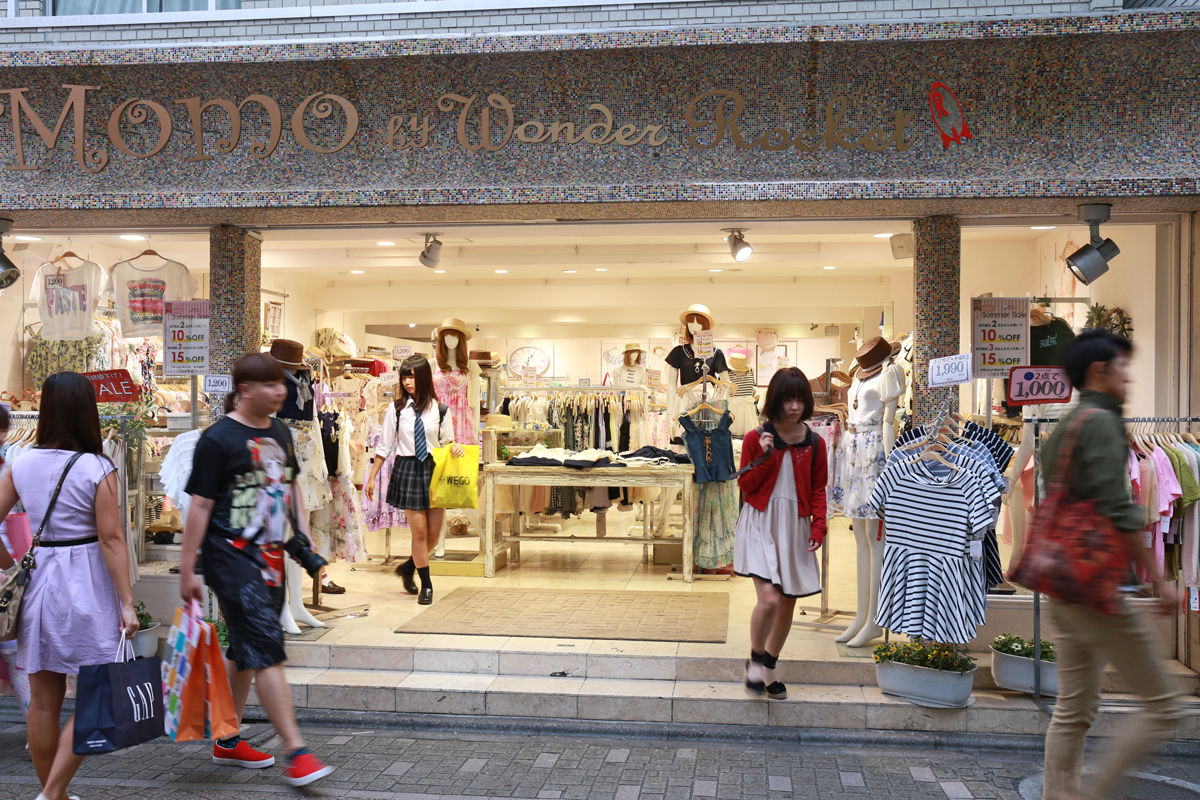 Takashita Dori is a shopping haven for teenager and young adults. It's a place where you can find wide varieties of cheap items from bold and eccentric accessories, clothes, bags, sweets to kebab. Because the target market here is teens, do not expect high quality of products sold within the area. Kawaii (cute) is the theme of any items sold in Harajuku.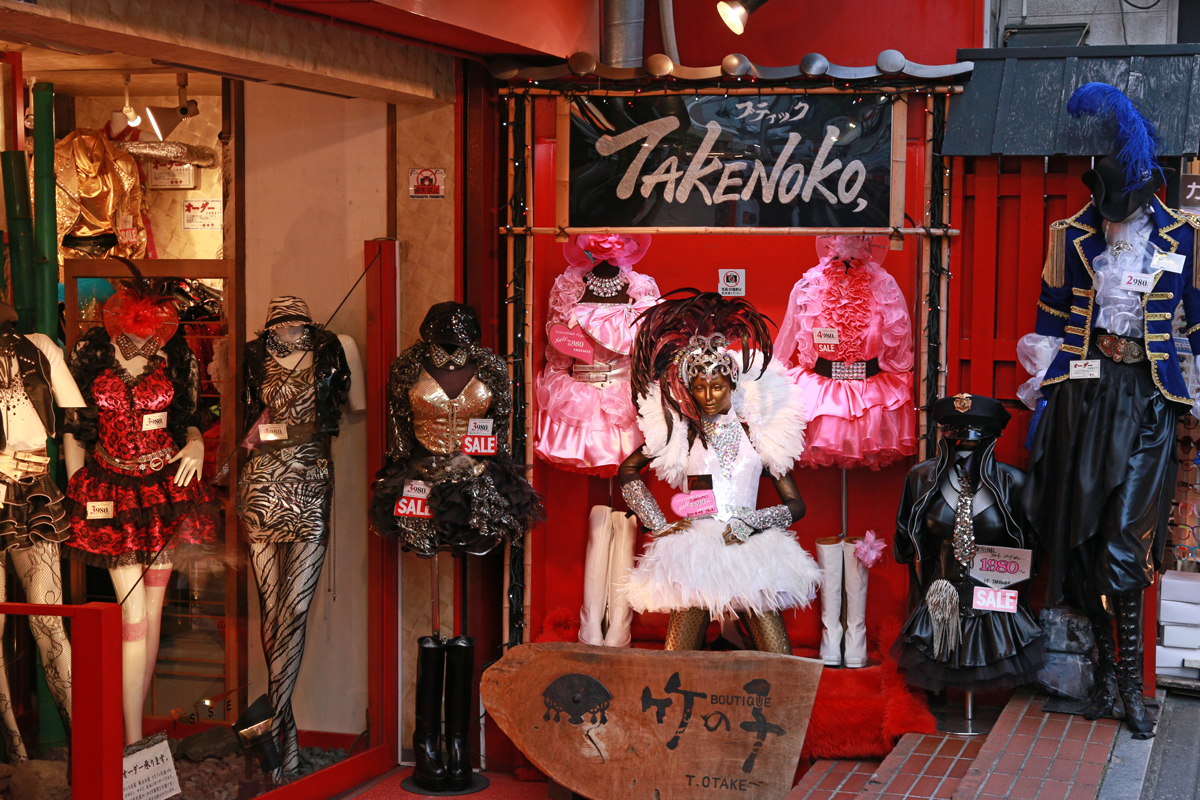 Shop Till Drop at 100 Yen Store Daiso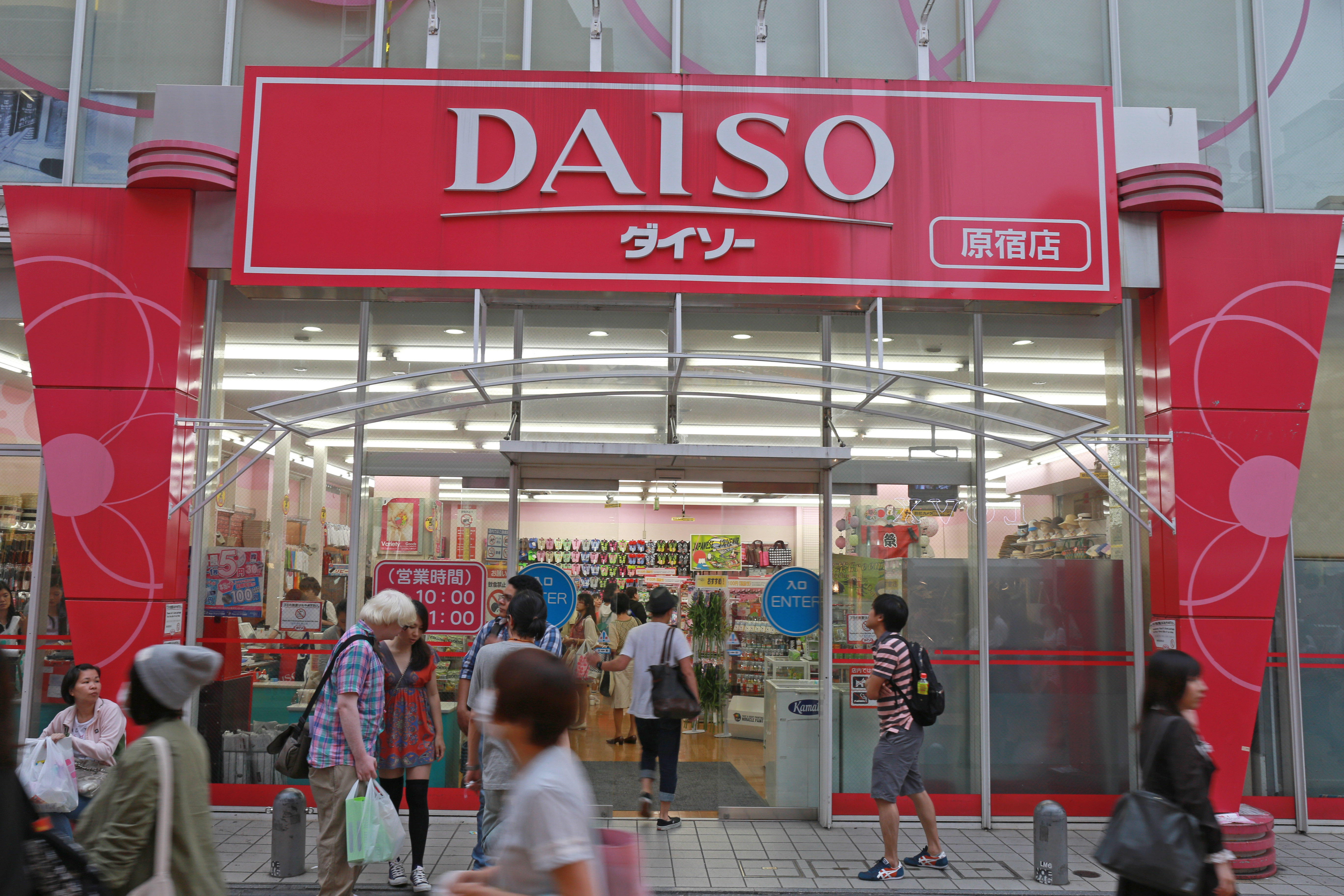 Daiso is a shopping place for everyone without any age cap. Most of the items are at 100  yen or nearly US$ 1 and they are best for souvenirs or cute Japanese items. I always take my family and friends to this store for souvenirs shopping. Their favourite item is wasabi peanut (which does not always available in store).
Eat Crepe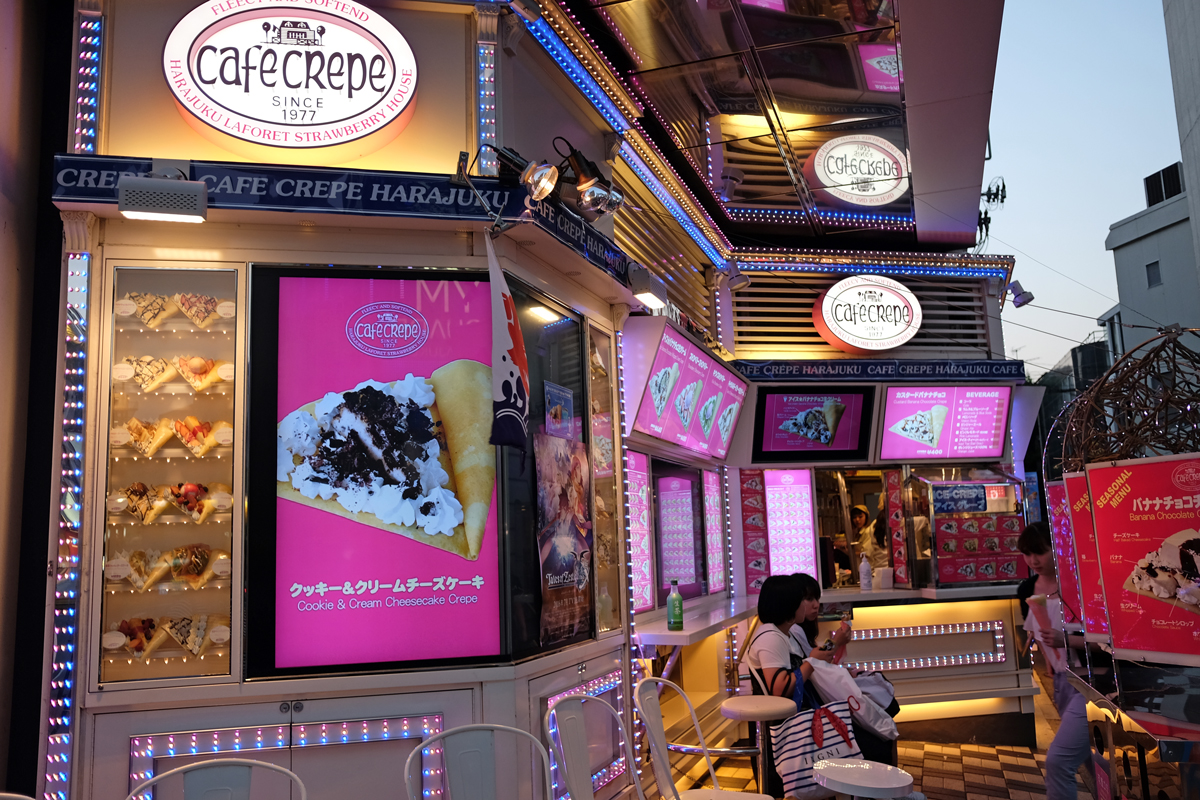 Harajuku is a home to all sorts of crepe at affordable price. Do not walk while eating the crepes because the size of the crowd can make you easily spill the crepe on to someone's else shirt. When it happens the one holding the crepe is to blame whatever the reason is.
Shop at Line Friends Store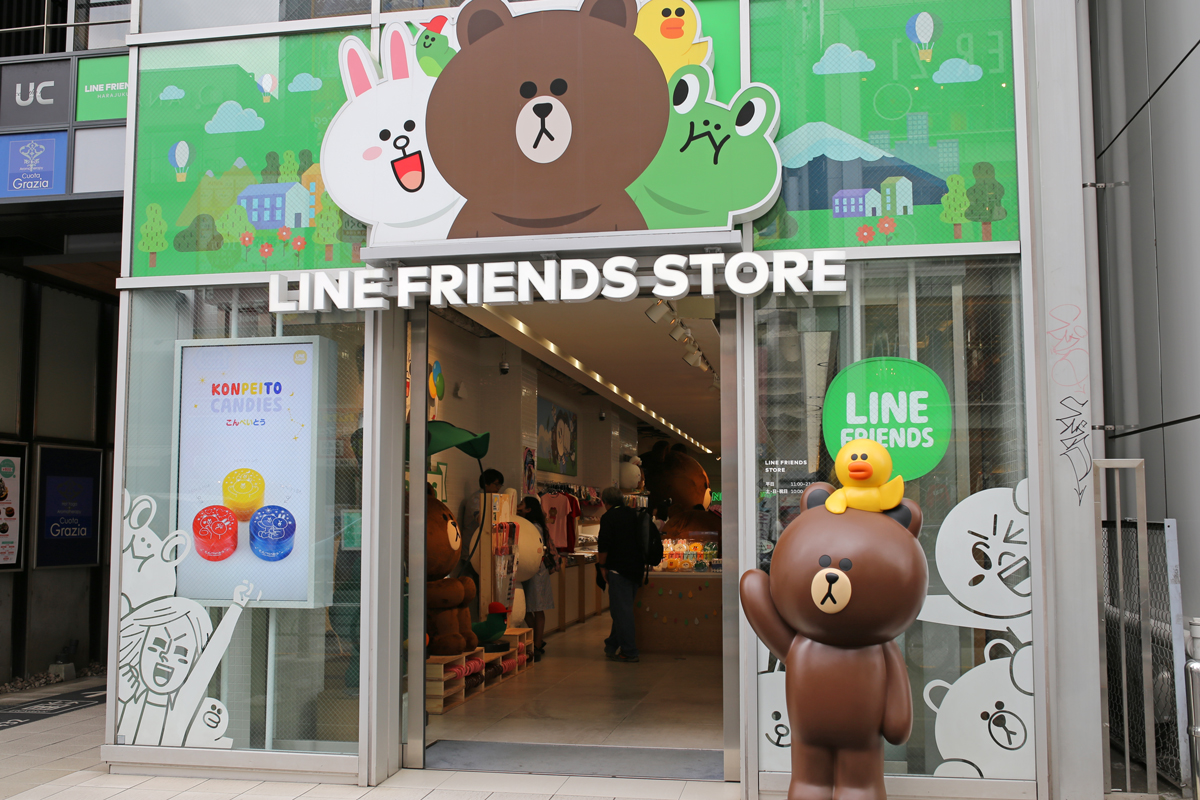 The Line Friends Store is the most popular newbie in Harajuku (opened in December 2014). Despite being a newcomer, Line Store easily gains popularity because the cute items in the store. There are always people shopping in the store and weekend is the most crowded time.
What's your most favourite thing to do while in Harajuku?  I'd love to hear from you.