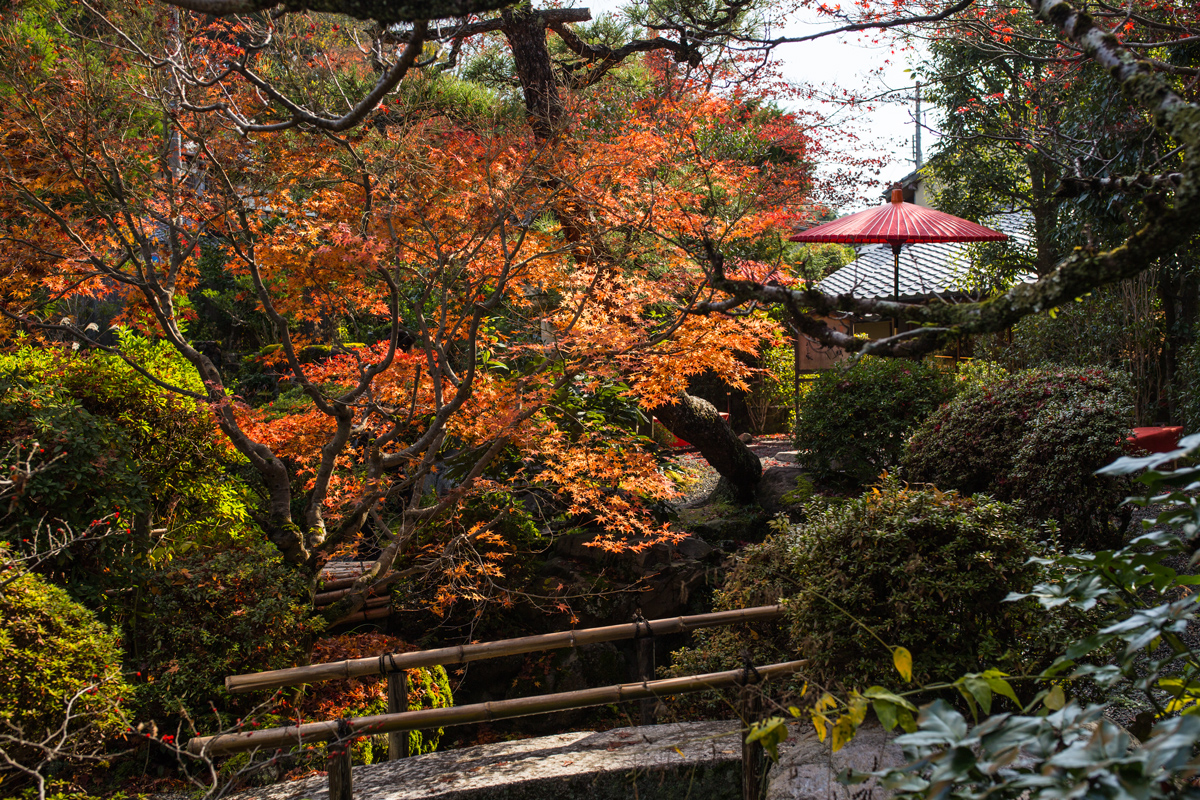 Yojiya is known as Kyoto's most traditional cosmetic brand. It has a long standing history as traditional Japanese cosmetic brand. For many Japanese women, Yojiya these days are more popular for oil blotting paper with traditional Kyoto's woman face illustration. I never skip shopping at Yojiya's store whenever I visited Kyoto even it's just for oil blotting paper. Shopping Yojiya's items is so convenient because one of the store is located in Kyoto's station. It's less complete than the stores in Gion and at Philosopher's Path but oil blotting paper's collection is always available.
There's one thing I never heard of before: Yojiya Cafe. I initially though Yojiya was merely cosmetic brand until Ikumo took me for a brunch. Yojiya cafe's location is slightly hidden in the alley of Philosopher's Path. It is known as Yojija Ginkakuji Branch. The sign board is too small to be seen from the Philosopher's Path. I would have missed the Cafe if not because of Ikumo.
Yojiya Cafe looks modest from the outside. A waitress greeted us and gave plastic to keep our shoes in. Like many other traditional Japanese restaurants, taking off shoes is a must when entering dining room. The floor is made of "tatami", a traditional Japanese floor material made from rice straw. The dining room is facing exquisite Japanese garden.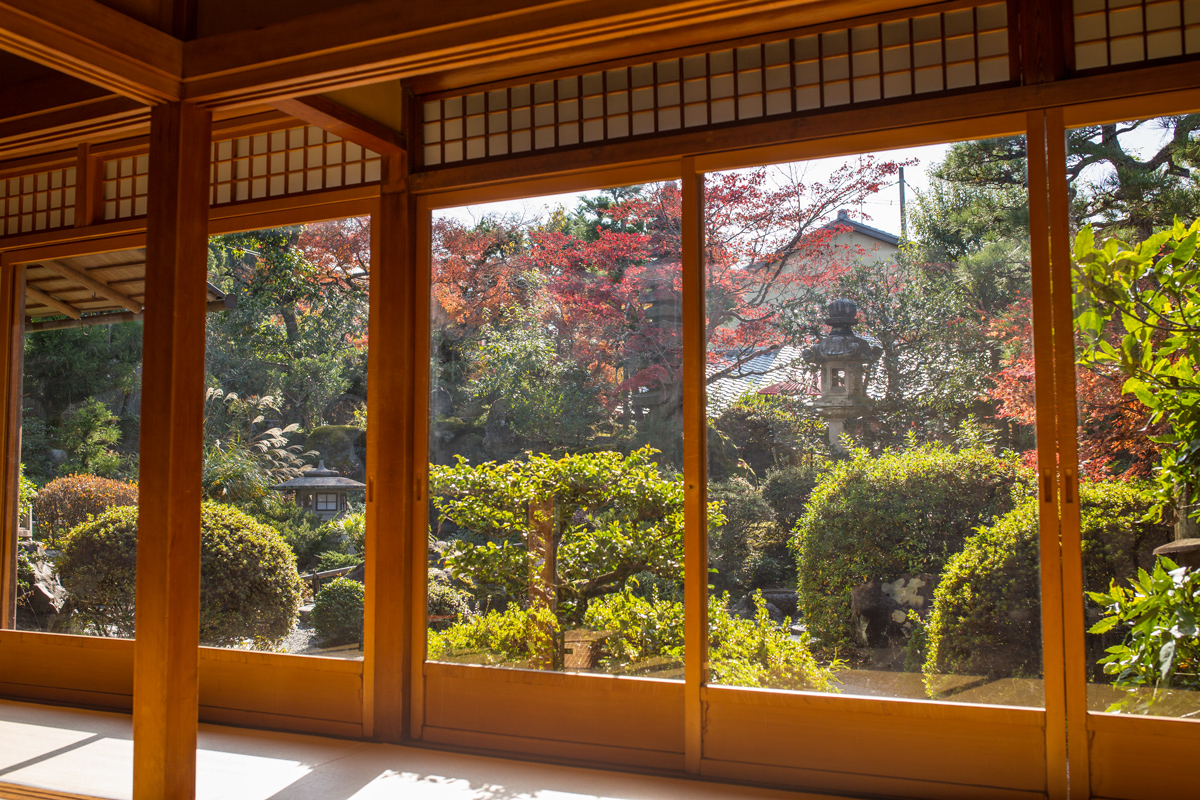 A brunch with the view that was so mind soothing what Yojiya Cafe Ginkakuji offered. After hours of walking sitting could not feel any better for both of us.
The dining room is a typical Japanese interior. Everything in the room is neatly placed with specific purpose: mat to sit on, trays for the food and drink, boxes to keep shoes and bags and few paintings on the wall. Japanese like to keep it simple and minimalist when it comes to interior design.
I ordered a signature set of Yojiya Cafe: green tea latte and Kyoto's sweet.  A wise choice it was as I found out the signature set was available in Yojiya Cafe Ginkakuji.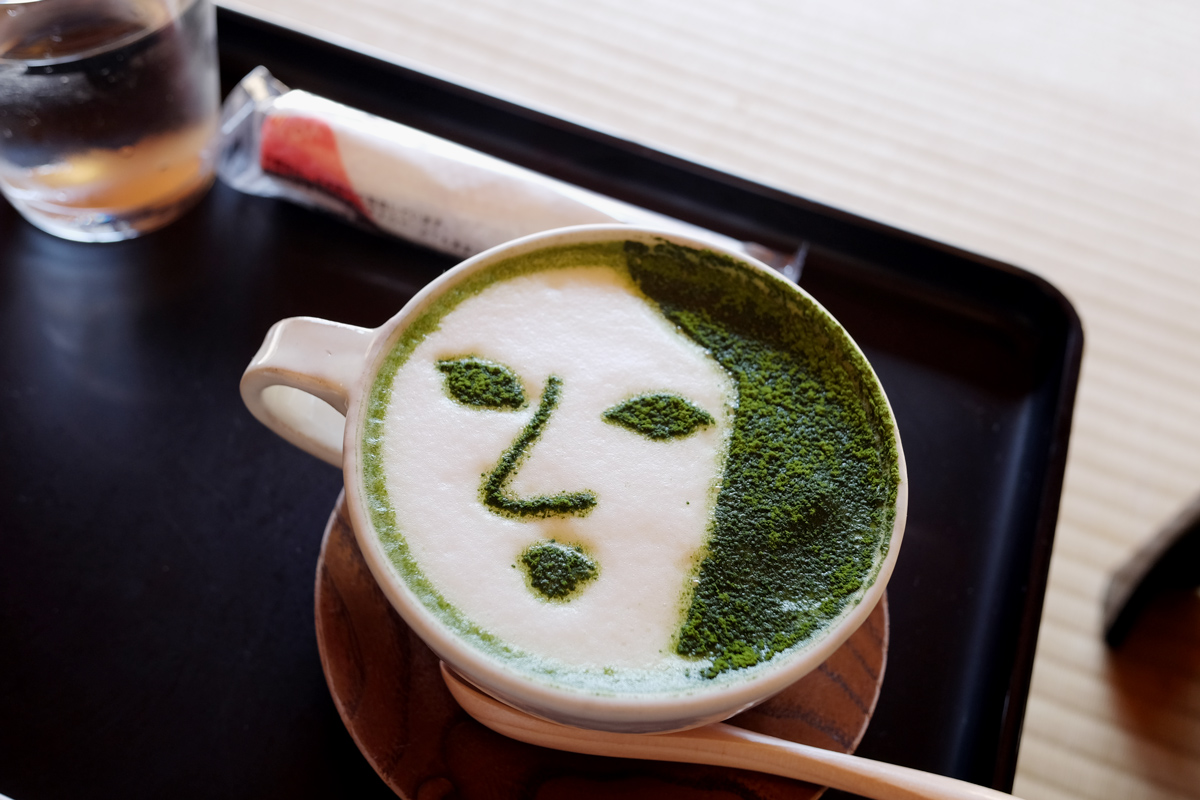 This illustration of a woman's face is the signature of Yojiya's products.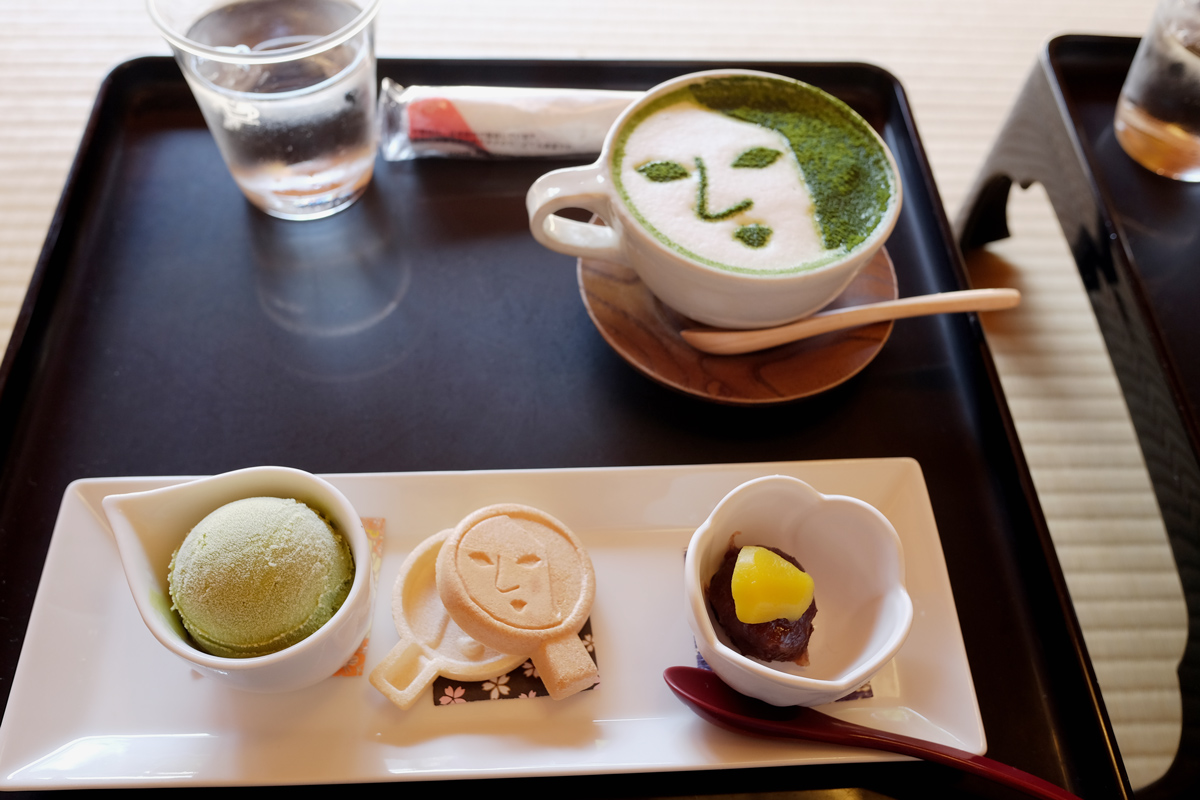 The sweet was made from "azuki" or red bean paste and topped with chestnut. I initially ate the sweet without placing it inside the cracker but it was overwhelmingly sweet. The bean paste tasted much better when it's placed inside the cracker. The plain taste of the cracker neutralised the sweetness a little bit.
Yojiya's espresso surely can compete with Kyoto's popular coffee shop.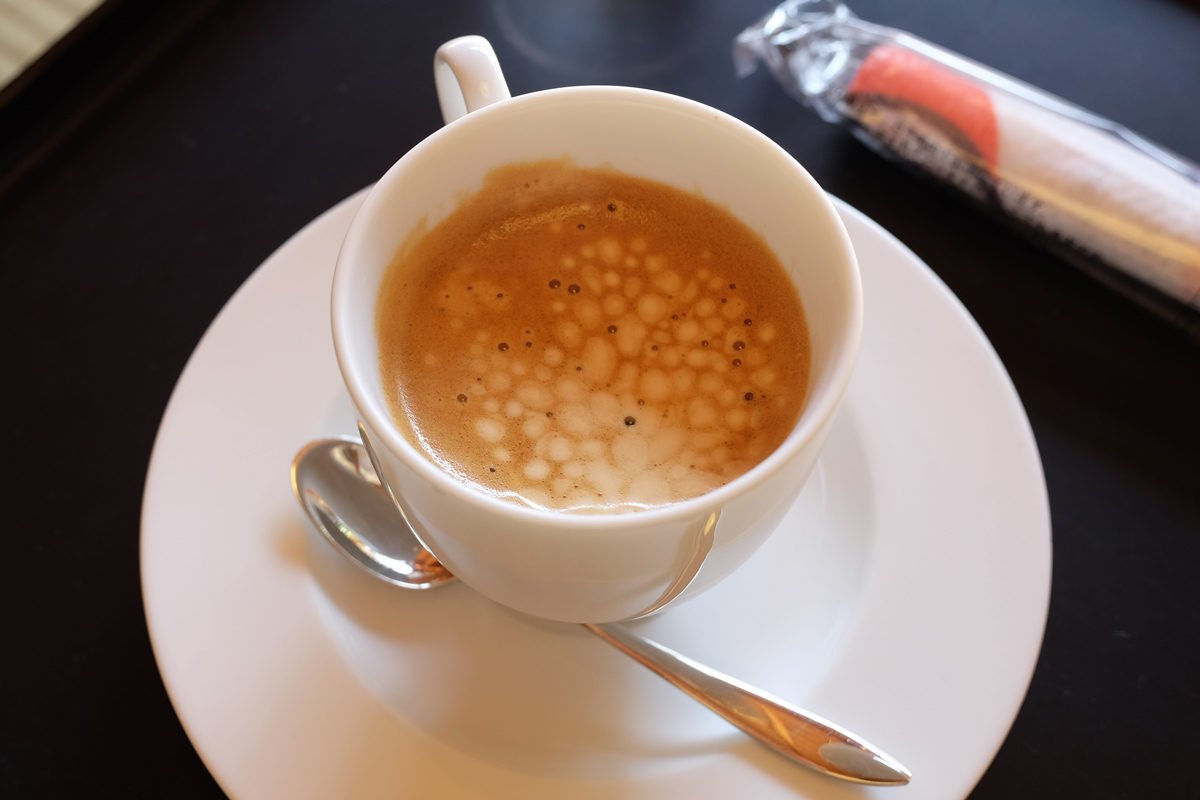 The Yojiya Cafe is a place I'd recommend all my friends to visit if not for dining, for the Japanese style garden which located inside the cafe or for the Yojiya store.