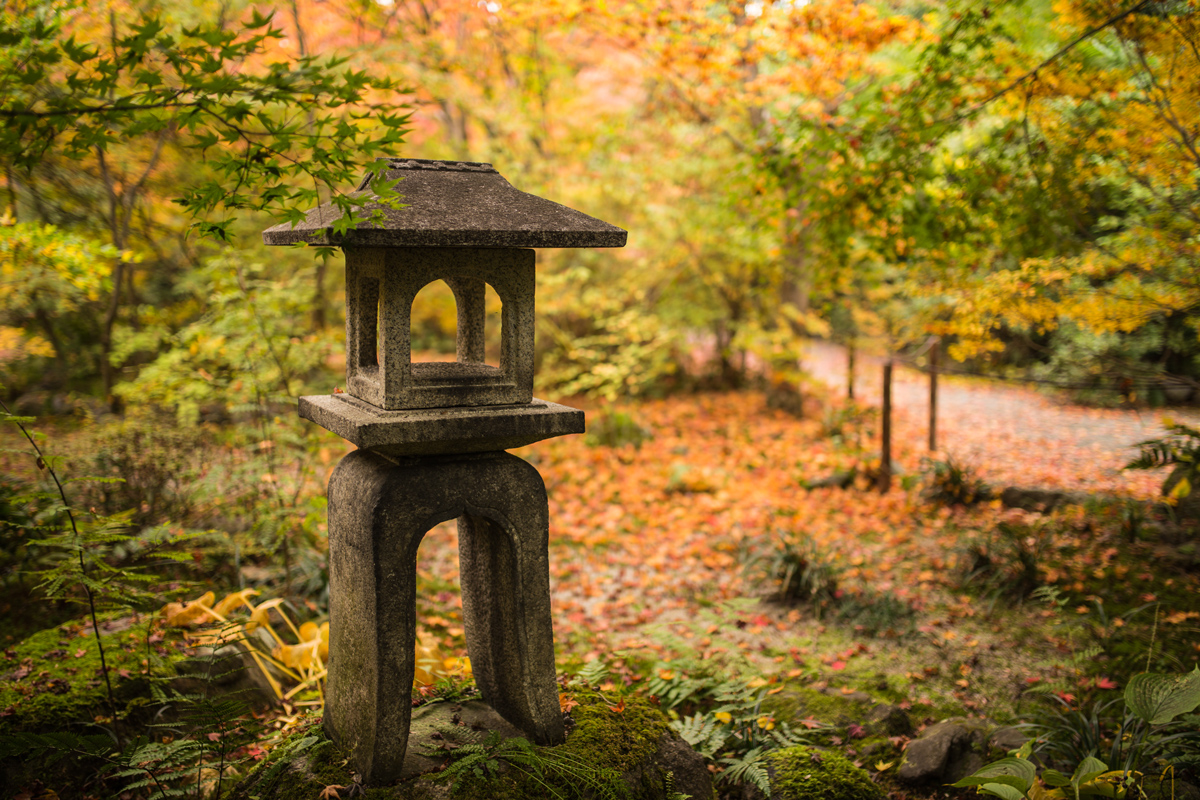 If we are to name the best place for autumn foliage sighting in Kyoto, Hokyoin Temple will be number one. Hokyoin Temple in autumn is obviously underrated, overshadowed by many of Kyoto's popular temples.
Hokyoin Temple was not on top of our priority list of places to visit in autumn. The truth was we found this place as we browsed information on Arashiyama. There were so many places of interest in Arashiyama. When you have been to Kyoto for many times, you did not want to visit the same place over and over again.  After a little bit of research, we decided to include Hokyoin Temple in our travel itinerary and skipped Tenruji Temple. It turned out it was one of the best itinerary we ever drafted. We did not know what to expect from Hokyoin Temple. That alone described how little information about Hokyoin Temple.
Here are why visiting Hokyoin Temple should be in Kyoto's autumn itinerary:
It Bursts With Autumnal Hue
The view alone is so stunning that anyone effortlessly falling for as soon as you walk into the garden.  This temple is surrounded by a picturesque garden of never ending autumnal hue. Every corner of the temple boasts autumn beauty, and the ground too projecting autumn.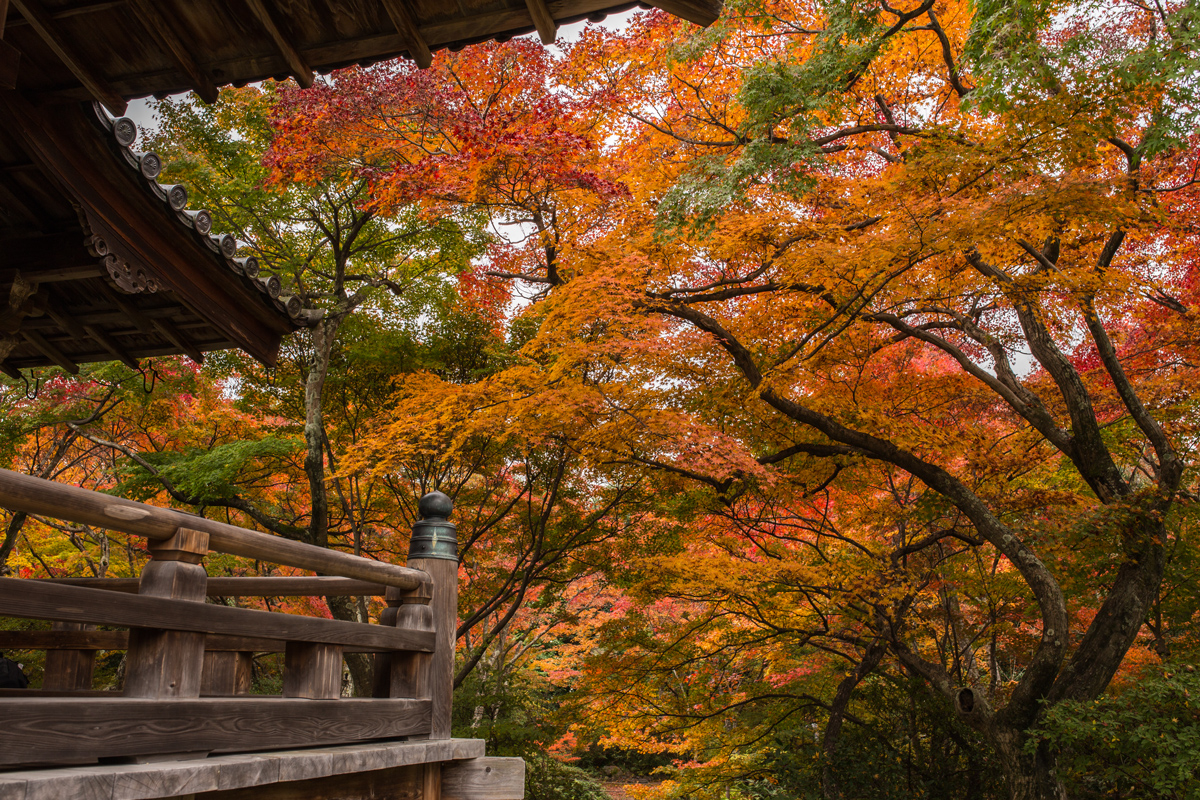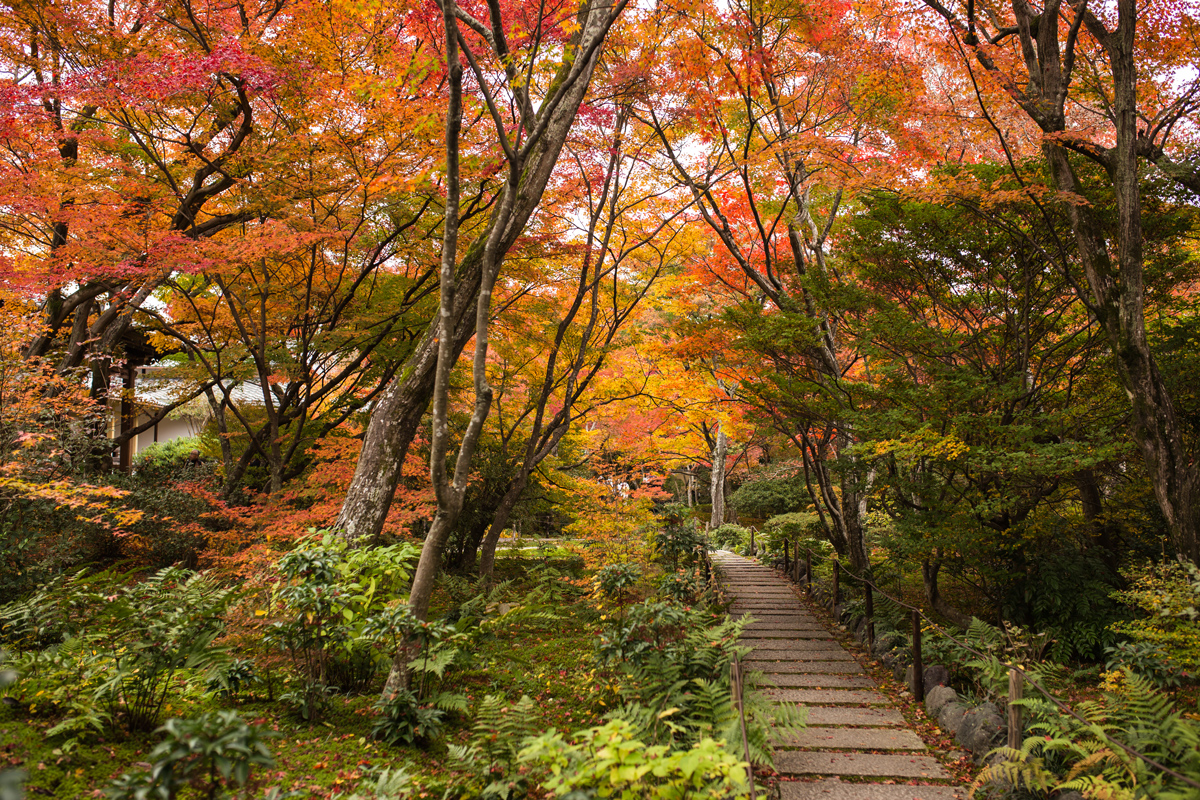 It's Off the Beaten Path
It's always great to go to popular places, so is exploring something new, something that is hidden from the horde of tourists. The name Hokyoin Temple itself is only known to the local and photography enthusiasts, who only come in autumn foliage season for pictures taking. It is a place where you can take as much time as you like for pictures taking without having to bother about the crowd.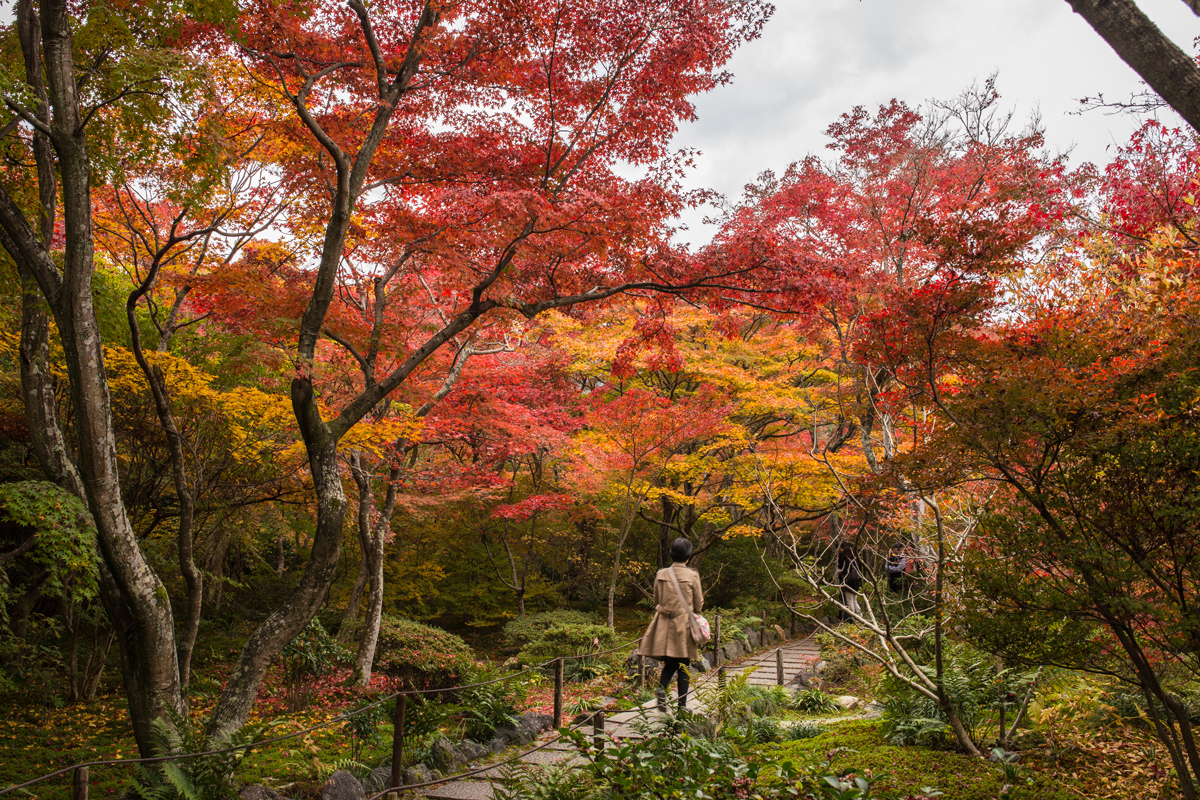 It's Located in Arashiyama Vicinity 
Nearly every traveller includes Arashiyama in their Kyoto's trip itinerary. Arashiyama is a home to UNESCO World Heritage Site Tenryuji Temple, the popular bamboo groves and shopping arcade. When you are in Arashiyama why not visiting Hokyoin Temple, the best autumn site in Kyoto and come back home with autumn pictures that look different than what other people have.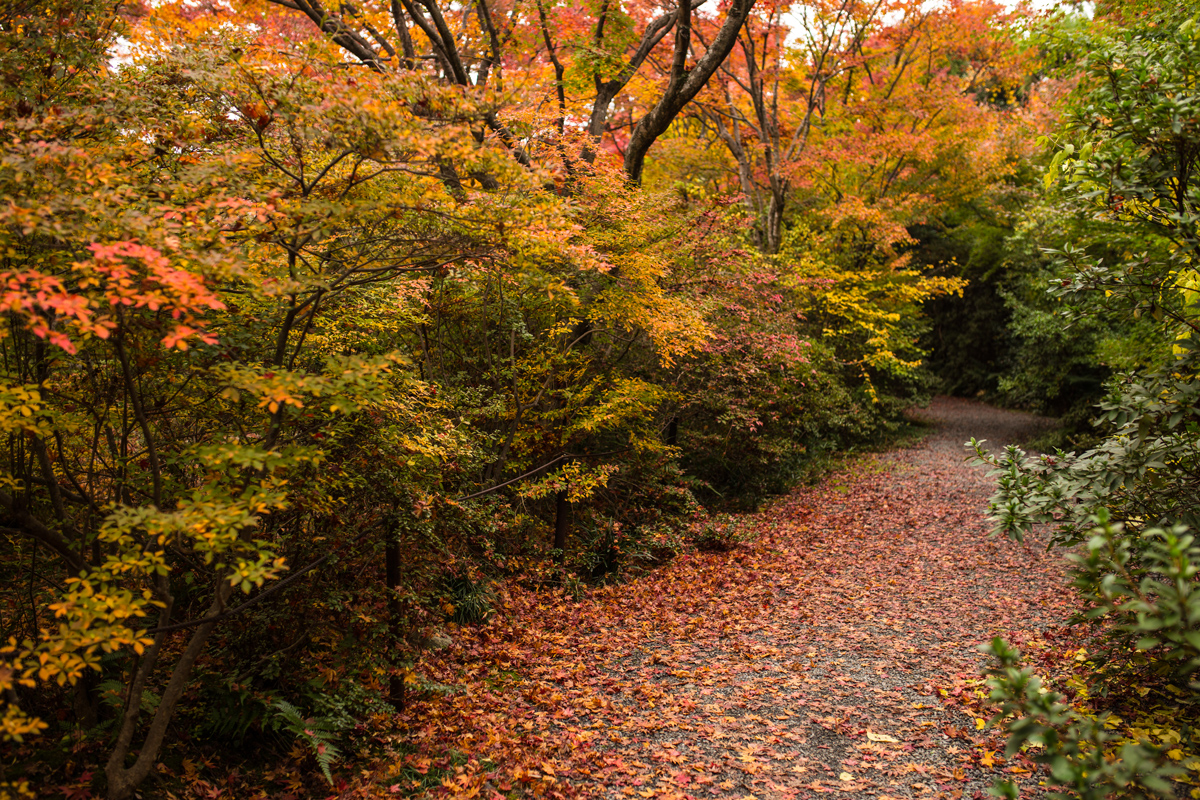 It's surrounded by Traditional Japanese Garden 
Can you skip a temple where a traditional Japanese garden bursts autumnal colour? I definitely cannot and will not skip this place for that reason alone.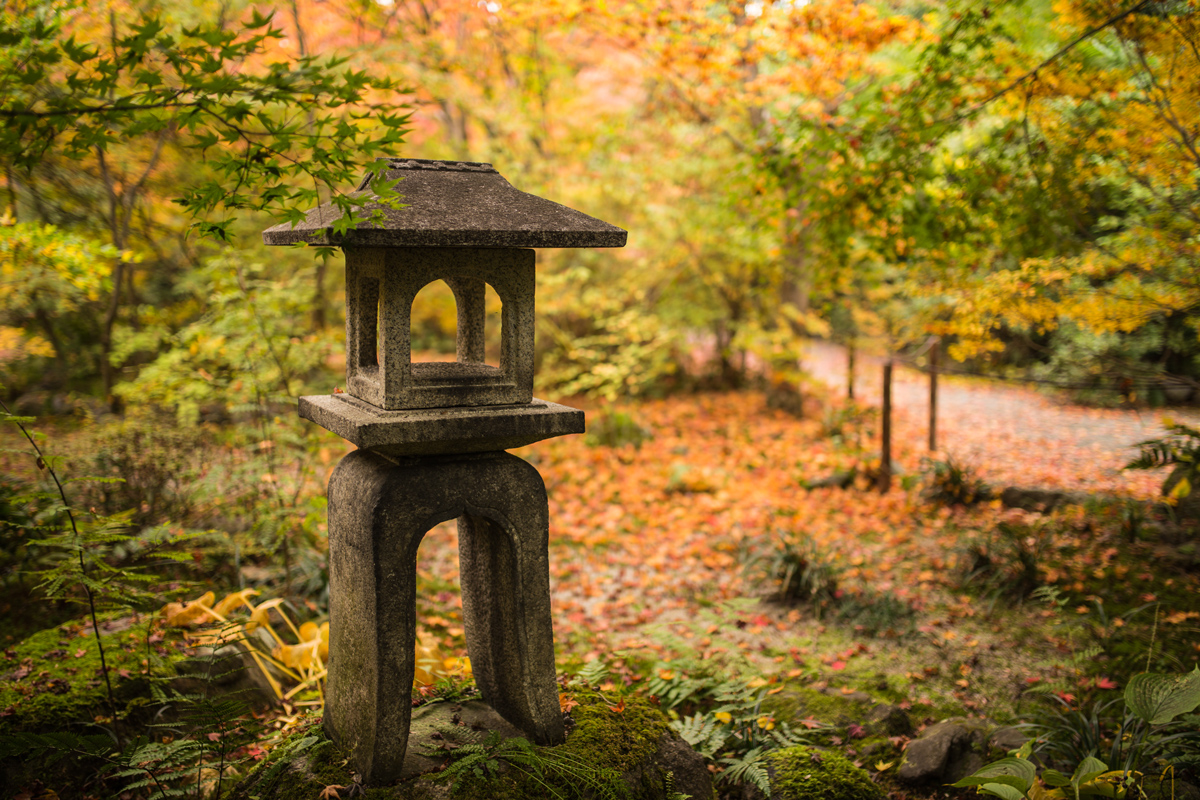 Getting there: Fifteen-minute walk from JR Saga Arashiyama Station
Admission Fee: 500 yen
Where is the best autumn foliage site in your country?