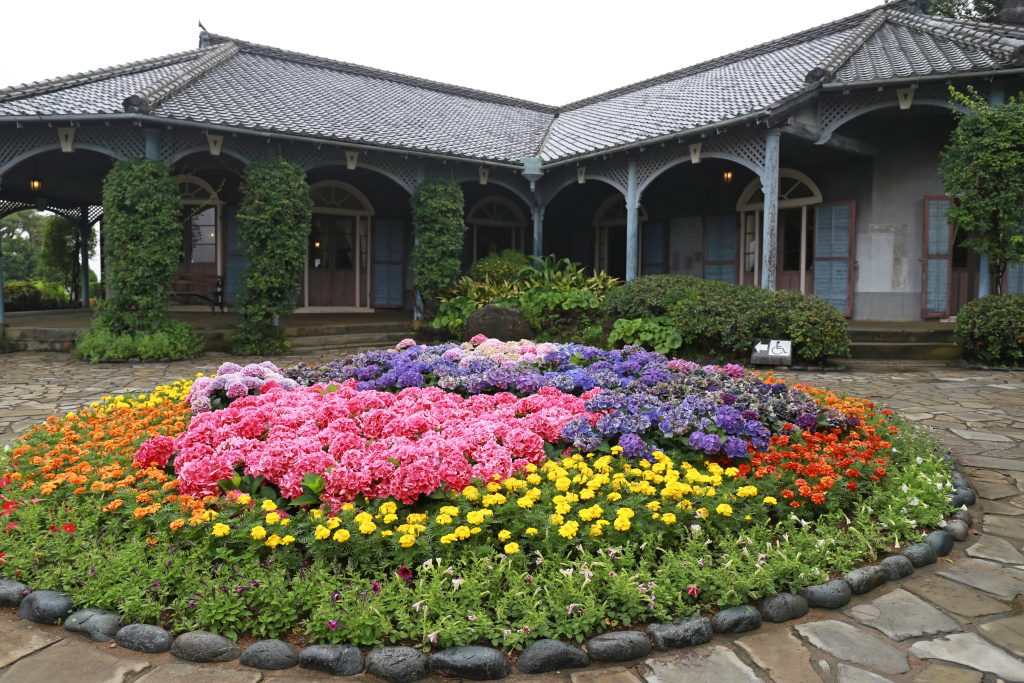 We had been planning to visit Nagasaki for quite some time. When we had a chance for a short visit, we did not think twice to book the flight. It was a spontaneous trip over the weekend. All in all we could visit the highlights of the city without spreading ourselves too thin. There are two major tourist spots in Nagasaki. One is Atomic Bomb related monument, park and museum, and the other is historical buildings near the coast. We chose the latter one, because now Japan is proposing those buildings for a new World Heritage sites.
The city was so quiet when we arrived in the morning. It's very different from many other touristic areas in Japan, a plus point for taking pictures. Going around Nagasaki is so convenient. Trams operate regularly to reach famous places in Nagasaki. Buses serve further destination reaching to rural areas of Nagasaki.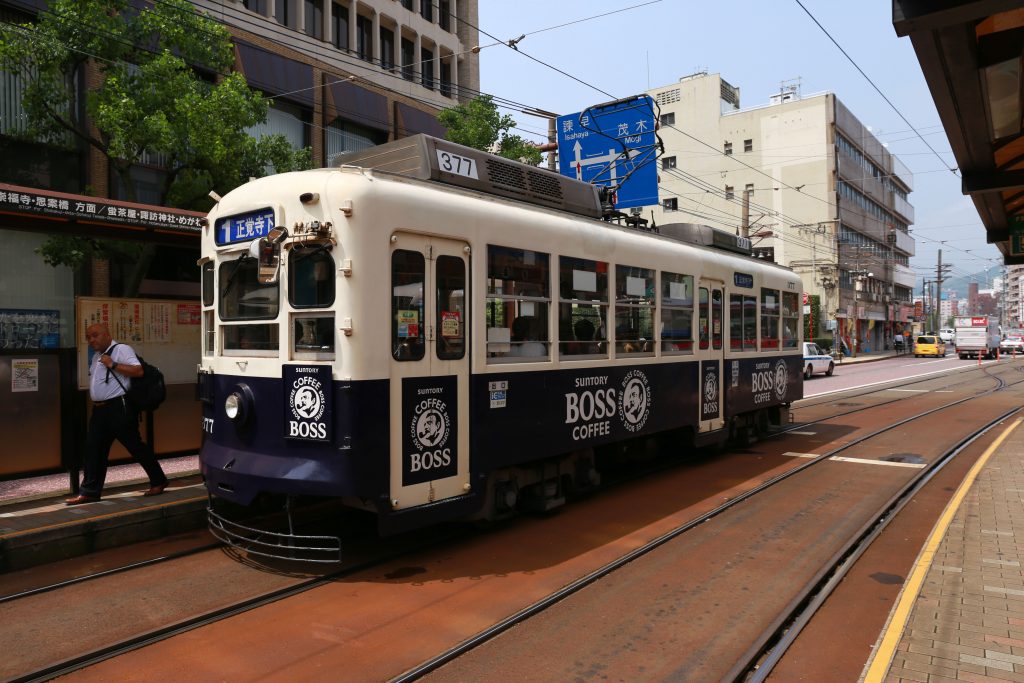 We spotted this old canal on the way to Cathedral.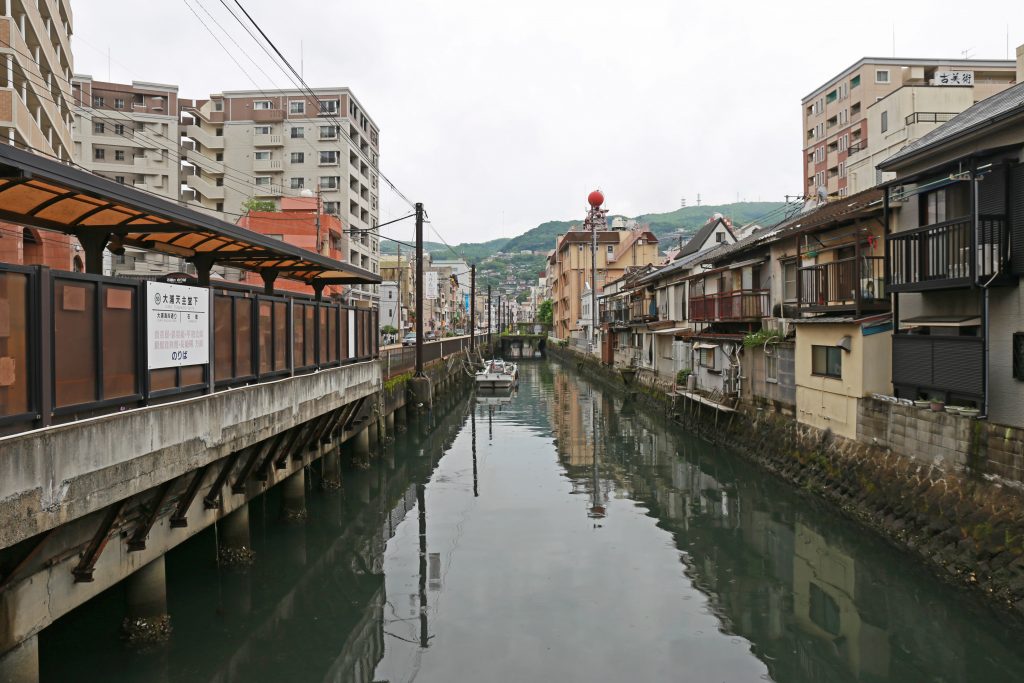 Oura Cathedral is the oldest church in Japan that was built in 1864. A white marble Virgin Mary statue greeted us at the front side of the Cathedral. It is famous for stained glass windows, but pictures taking is prohibited inside the Cathedral.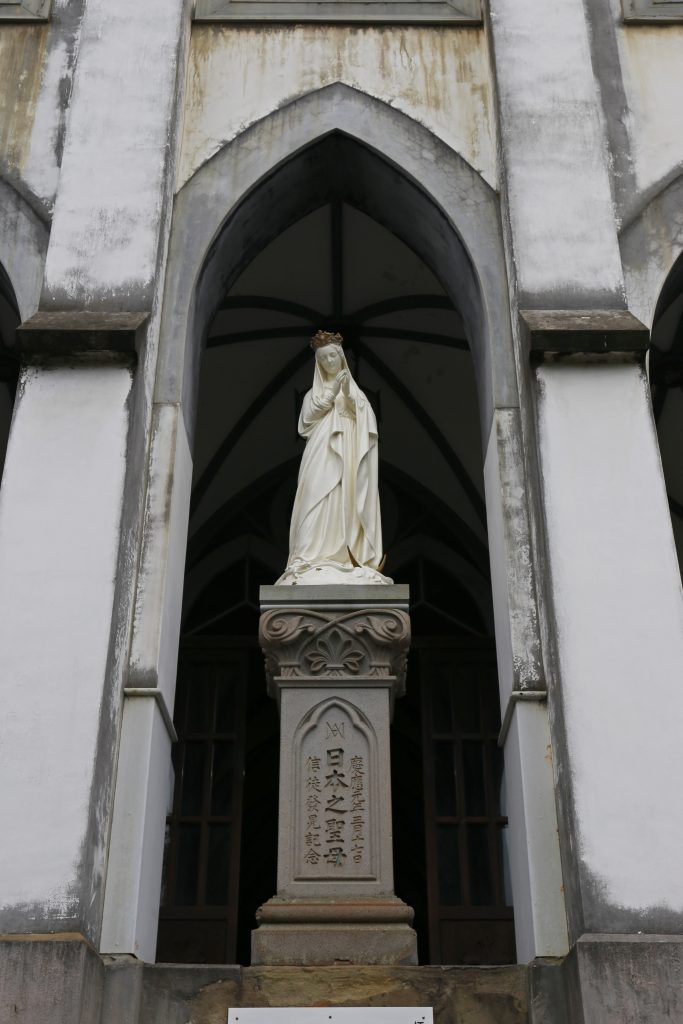 The next spot is the Glover Garden. A famous spot of Glover Garden is Glover House, a western style residence that once belonged to a Scottish merchant Thomas Blake Glover. He played important role in the modernisation of Japan's shipbuilding and coal mining industry. Glover House has been listed as one of Japan's important cultural assets for many years and recently it has been listed as UNESCO World Heritage Site.
There is a series of different properties related to Japan's Meiji Industrial Revolution: Iron an Steel, Shipbuilding and Coal Mining that has been included as the new World Heritage Site 2015.  Those properties are located in  Yamaguchi, Kagoshima, Saga, Iwate, Nagasaki, Yamaguchi and Fukuoka. World Heritage Sites in Nagasaki are the site of Kosuge ship repair dock, Hokkei well shaft, Takashima coal mine, Hashima coal mine, Glover House and Mitsubishi Nagasaki shipyard. With this list of  World Heritage Sites, Nagasaki is definitely on a spotlight.
Glover Garden has a beautiful view overlooking Nagasaki harbour.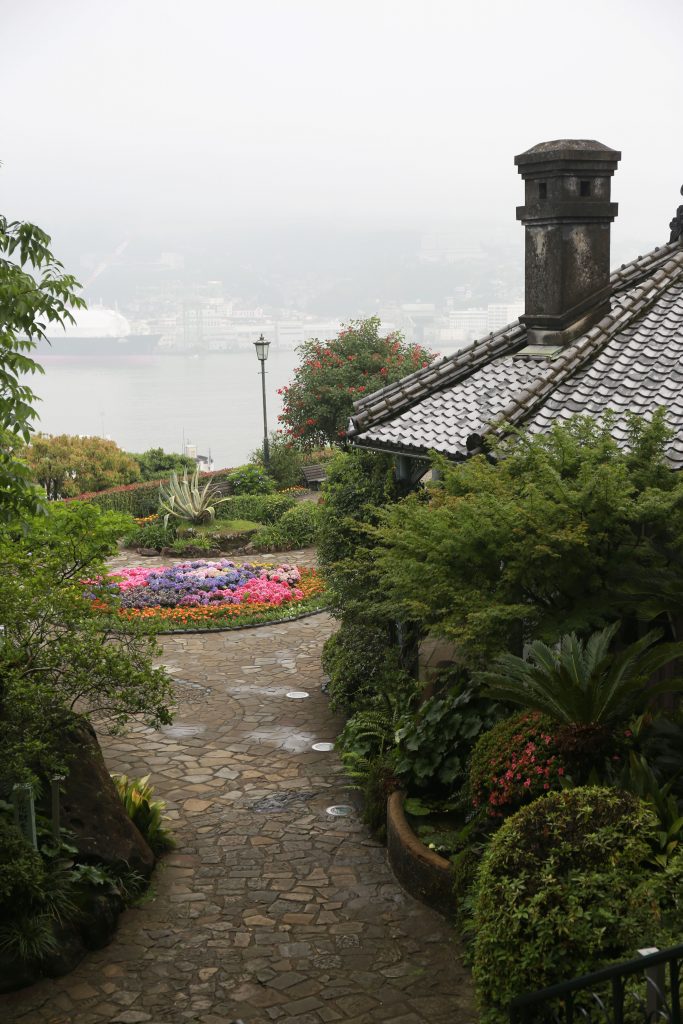 We found a tea house inside Glover Garden but we skipped this part and headed straight to the next spot: the Dutch Slope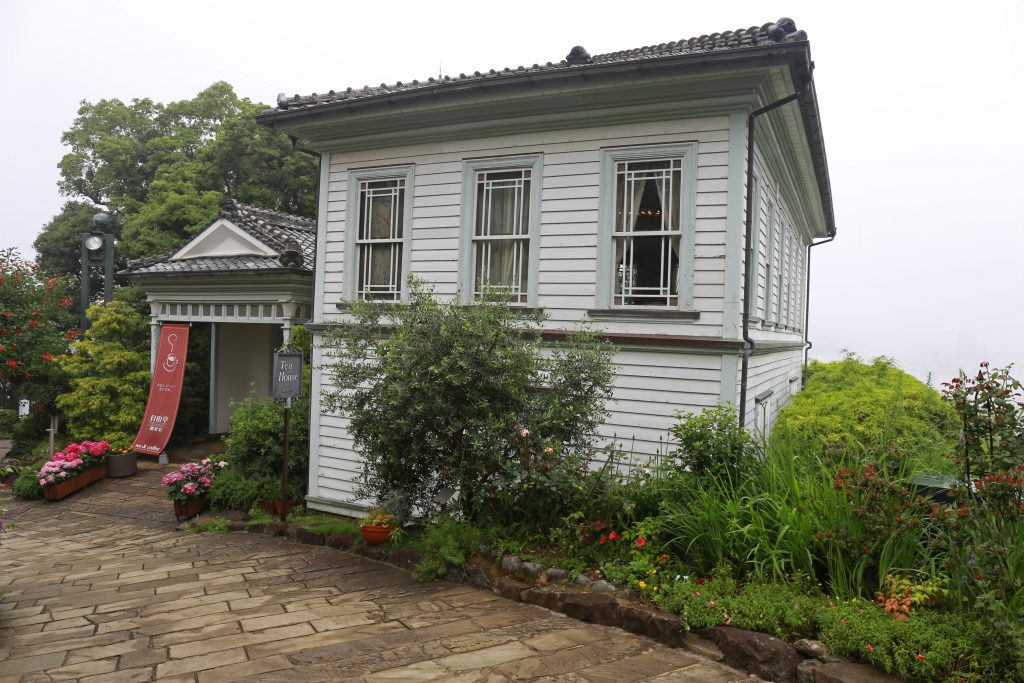 Dutch slope is within walking distance from the Glover Garden. We spotted this old British Consulate on the way.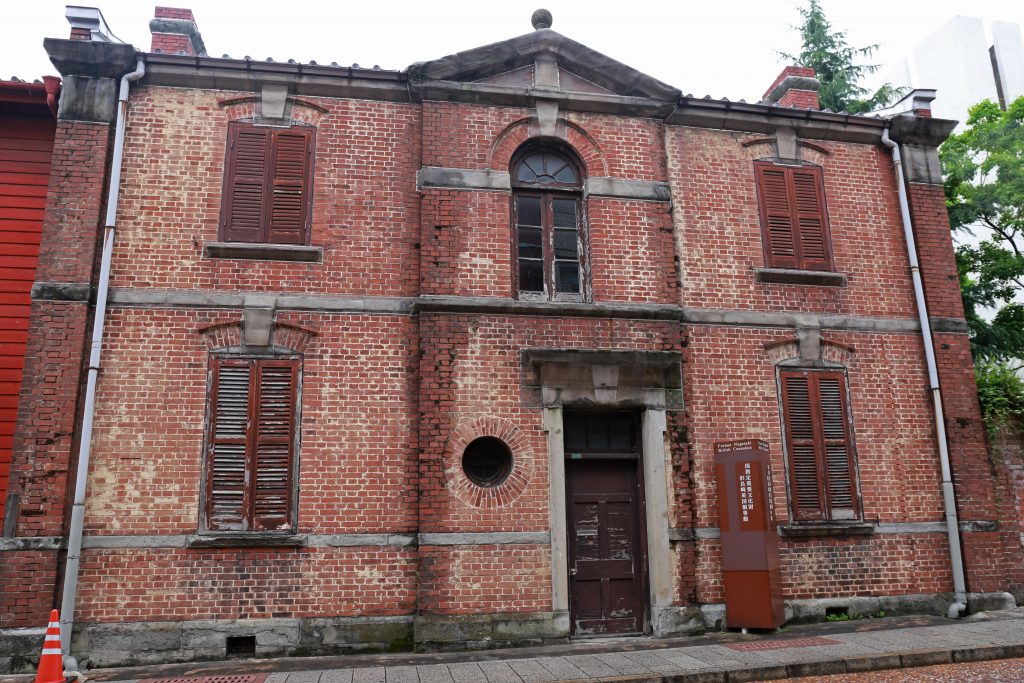 It took us around 10 minutes walk from Glover Garden to Dutch Slope (Oranda Zaka). Dutch Slope is used to be foreigners' residential area on the hillside. Point of interest of this area is the remnants of foreigners' residences located at the upper part of the hill.
We then continue on to the Dejima, an old artificial island that used to be Dutch trading post. The architecture of most of the building here shows dominant influence of western style.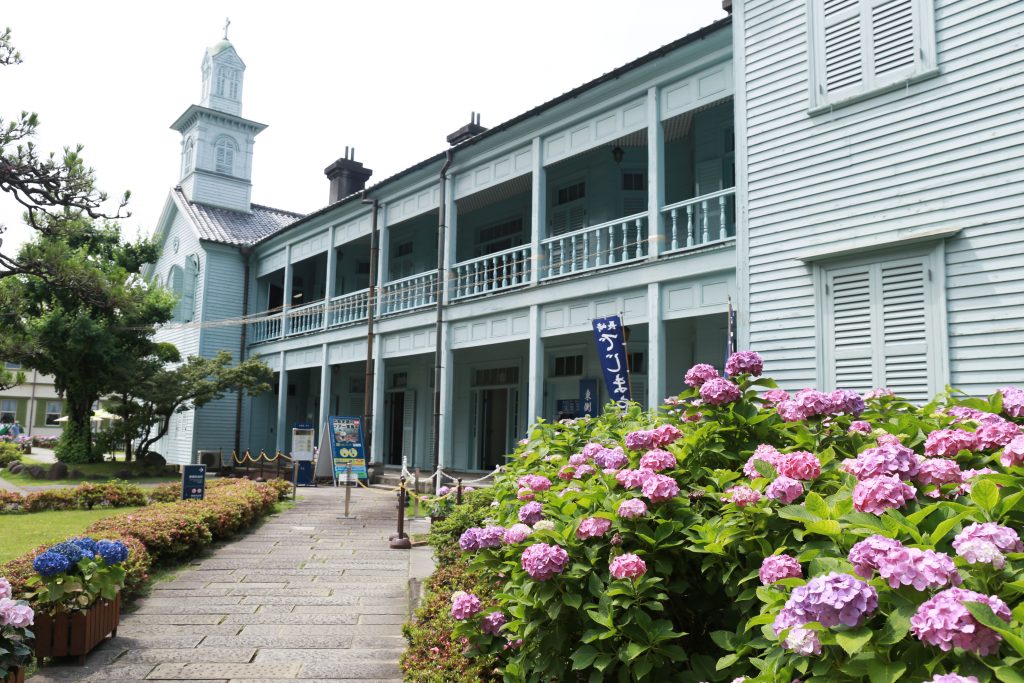 Some parts of Dejima uses Japanese style building.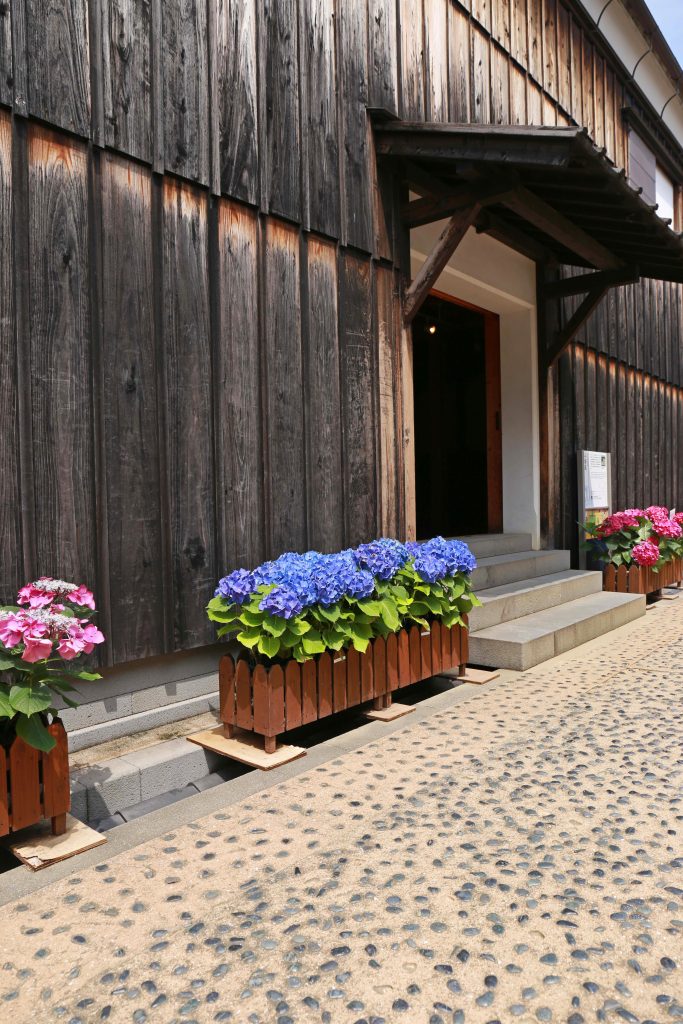 Our last stop was China Town, less than 5 minutes walk from Dejima.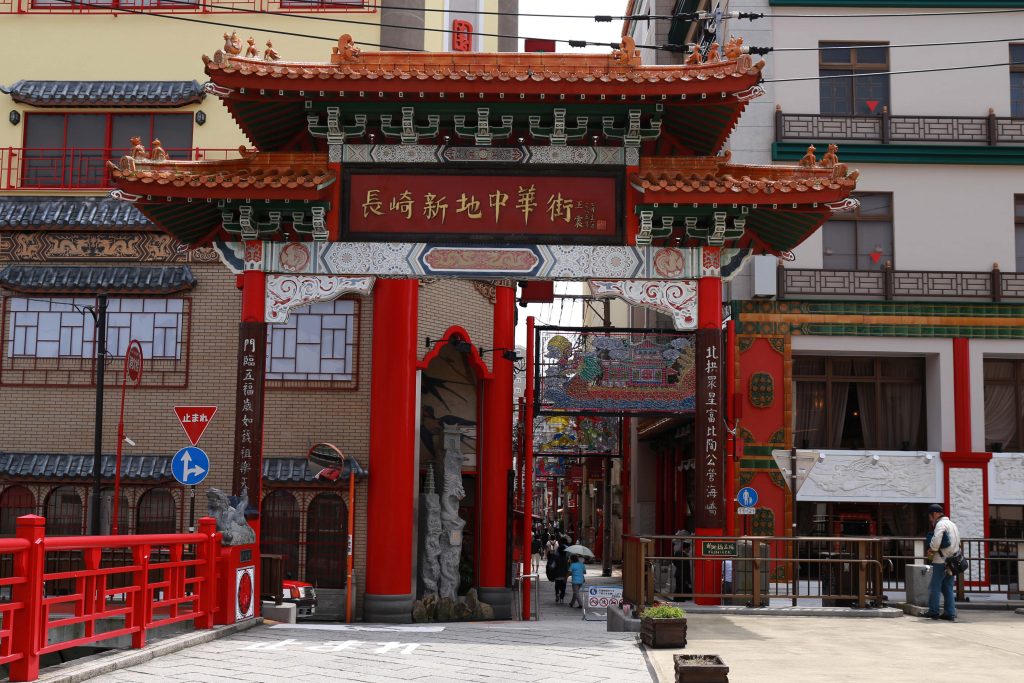 We skipped other parts of the city as we had flight to catch. We decided to go for a little bit of shopping. Nagasaki is famous for castella, a sweet sponge cake. We were only interested in food this time so we bought original taste and chocolate castella. The chocolate tastes better than the original I think. It is not too sweet and buttery.
Nagasaki is a quiet city but interesting to explore. I would love to come back for more than a day trip to visit World Heritage Sites and try different tastes of castella.
Are you interested to visit Nagasaki?