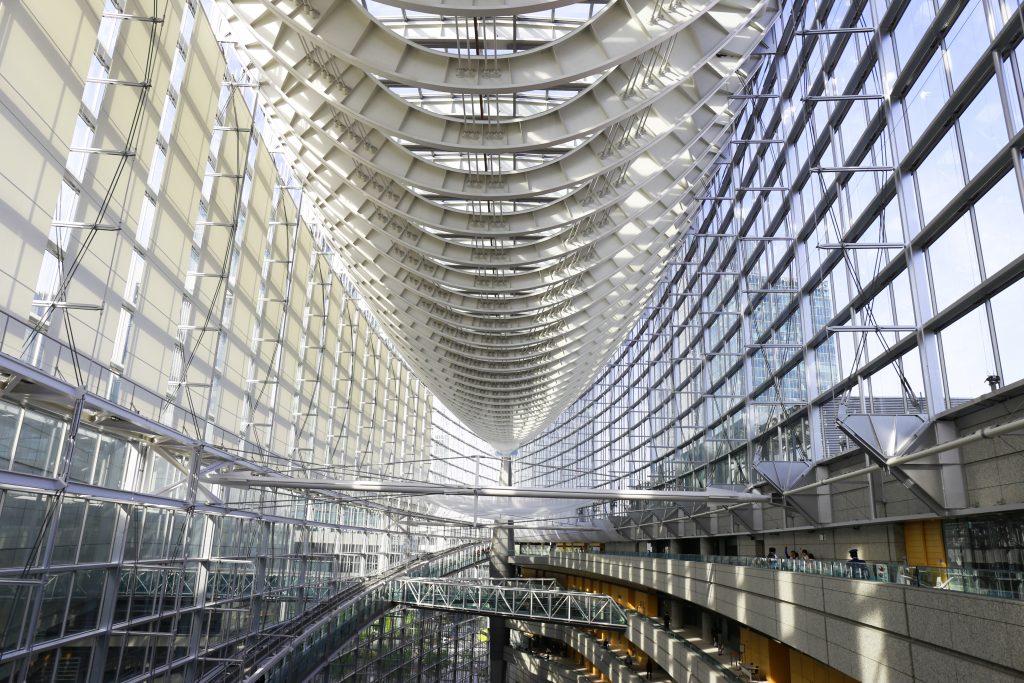 If there is a building in Tokyo that I would recommend you to take pictures of it would be none other than Tokyo International Forum. Tokyo International Forum is one of World's Great Building, famous for its high tech modern architecture designed by Rafael Vinoly in 1989.  From the outside, Tokyo International Forum looks like a transparent giant elongated boat with curves of white steel truss. By the time you step into its lobby, you instantly know why this building is regarded as one one of World Great Building.
I never had a chance to seriously take pictures of Tokyo International Forum since moving to Japan. I did snapshot of the building with my phone couple of times but the result a little bit disappointing. Either the pictures appeared too dark (because of the harsh sunshine) or out of focus.
Finally the mood was in the air. I headed to Yurakucho station and walked to Lobby Gallery of the Forum with our Canon 6D 24-70mm lens in hand. The first attempt was unsuccessful, a complete failure. When I looked around I was the only person with DSLR camera at the Lobby. I went upstairs trying to check better spots for pictures taking. There I started seeing photographer looked-like people taking pictures of the steel truss. I followed some of them and got the pictures below. Always follow the photographers for a better angle.
I started changing camera setting after second attempt. Pictures appeared better.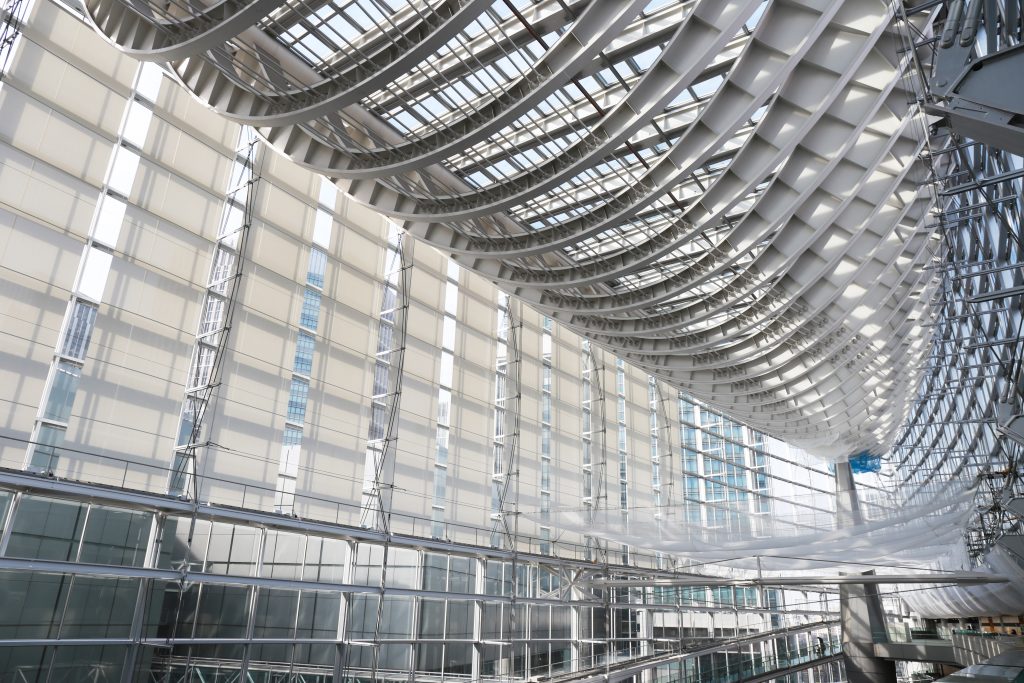 I went back to the Lobby for last few attempts of taking pictures from lower angle.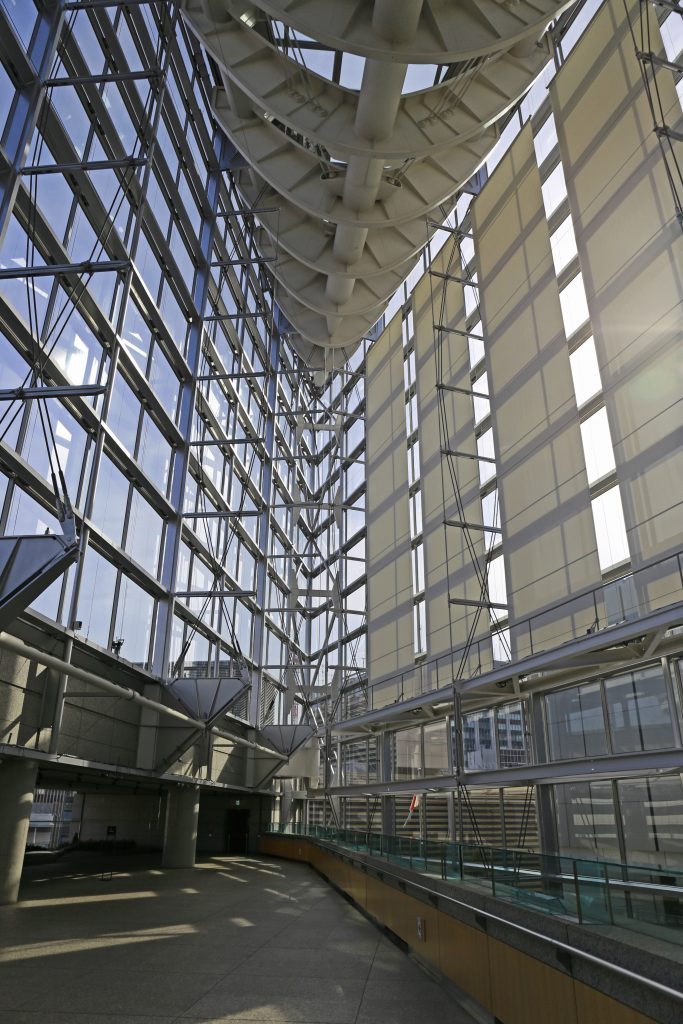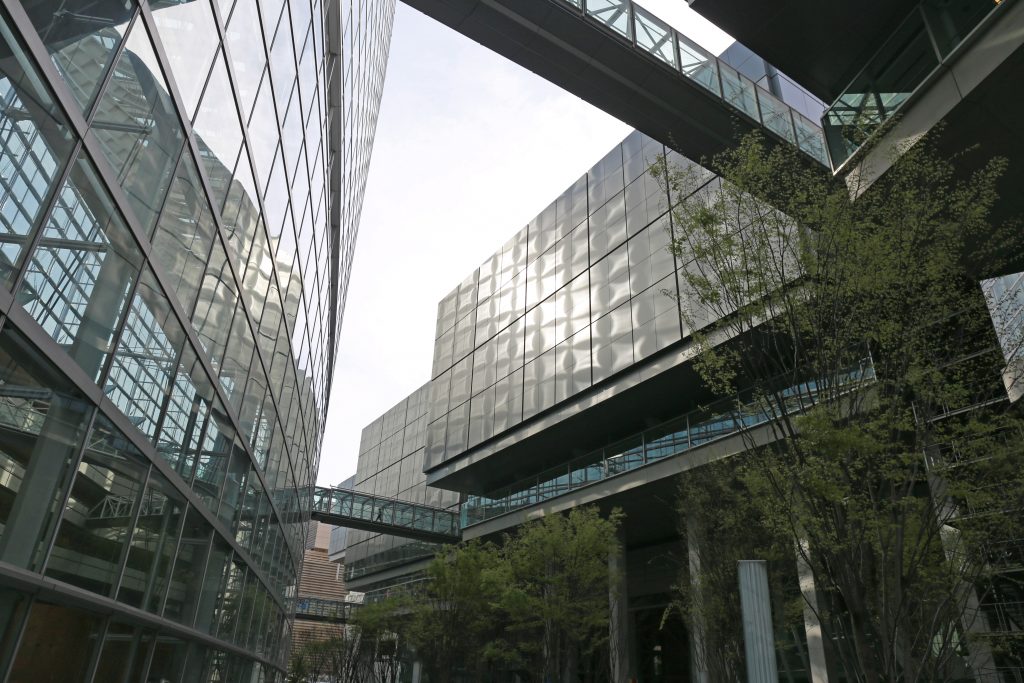 I took around  20 pictures but decided to use only these best 4. Hope you all like these pictures.
Thanks for reading.