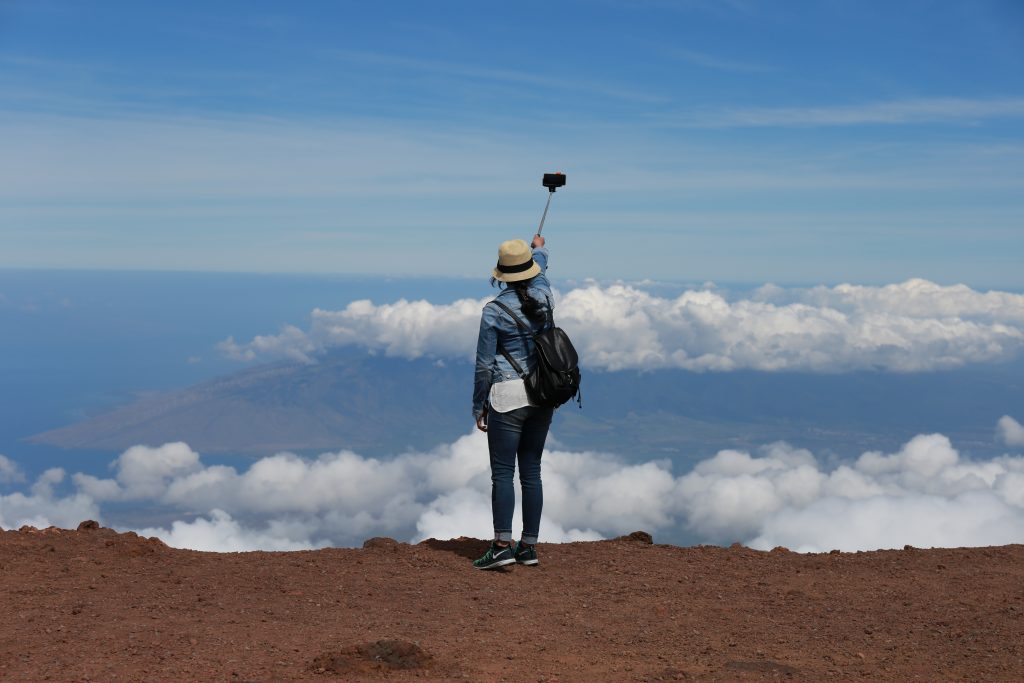 Going to Hawaii without visiting Maui seems like missing something important from the trip. Maui has been voted as world's best island for many years now for its striking sunset and stunning scenery. For these reasons we felt visiting Maui was a must even though for a one day trip. We left Honolulu for Maui at 0800am without carrying any luggage. We headed straight to most famous tourists spot as soon as we touched down on Kahului airport.
Going around Maui for one day trip without car is almost impossible especially if you want to reach distance tourist spots.  That was the reason we booked one day tour.
Here are top things to do in Maui in a day visit:
Haleakala National Park
Haleakala or East Maui Volcano is the highest peak of the island. Its summit, 3,055 m (10,023 feet) above sea level offers unbeaten view with white cotton cloud floating in the distance. I felt like stepping on a castle over the cloud looking at the earth down under. We stopped at the summit and at the visitors information center. These two places have scenic points where you can snap pictures and parking spots.
Haleakala National Park is also a home of the almost extinct Silversword plant.
Iao Needle
Most famous scenic point of this place is rock pinnacle needle shape. Iao Needle is a dense rain forest resembling of those in tropical countries. I was taken back to my home country, Indonesia by the time I arrived at Iao stream, a river at the lower point of the valley. The stream really reminded me of my country.
Laihana
Laihana Downtown is a lively place where Banyan Tree Public Park, port, restaurants, cafe and shops are located. Here you can also find one of Hawaii oldest hotel, Pioneer Inn. There is outlet mall within walking distance from the port. Try shaved ice or Kona coffee ice cream at Banyan Treat located behind Pioneer Inn to quench the thirst in hot weather.
I have not covered all beautiful places in Maui. Which other places do you recommend to visit in Maui?