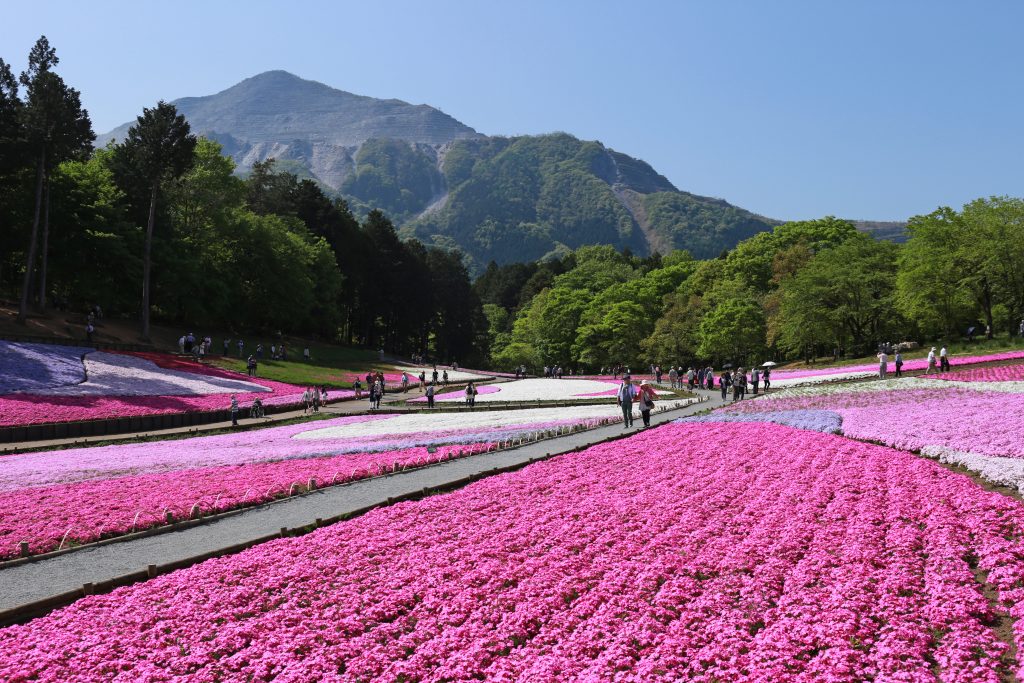 Shibazakura starts blooming right after Sakura falling down in Japan. There are two places near Tokyo for Shibazakura viewing: Fuji Shibazakura Matsuri and Hitsujiyama Park in Chichibu. Like many other flowers Shibazakura relies on warm temperature to bloom. As temperature is relatively warmer this year here, so many flowers opening up earlier than expected. Shibazakura too blooming early this year.
We went to Fuji Shibazakura Matsuri last year, skipping Hitsujiyama Park. This year we chose Hitsujiyama Park over Fuji Shibazakura. Our trip to Hitsujiyama Park  was right before the Golden Week started. Golden Week is a long public holiday here in Japan. Many tourists spots are swarmed with tourists within this period of the year. But of course any tourists spot will always be swarmed with visitors. That's why the first important thing is be early. We took the first express Seibu Chichibu line from Ikebukuro station. It took 1 hour and 20 minutes to reach Yokoze station.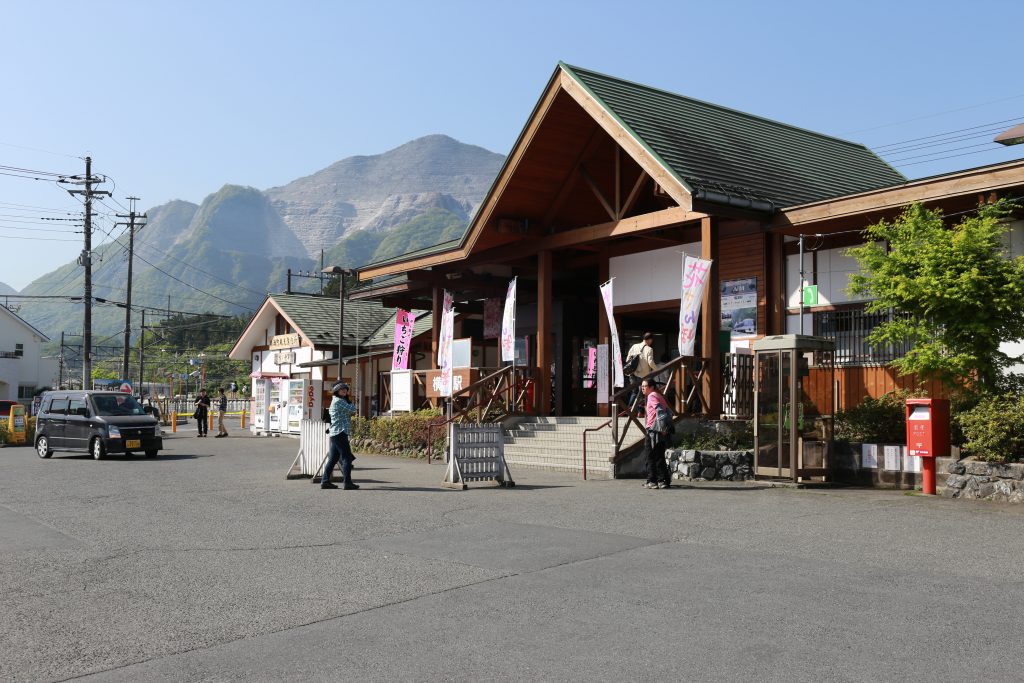 Then another 20 minutes walk from the station to the Park. We initially thought we were lost as no sign of the park neither anyone walking on the street, until we reached a hill side where the Park is.
Pink and white carpet greeted us as soon as we stepped into the Park. It was one of those views that wow you. We walked around the Park without taking pictures just yet, waiting for the sun to rise higher. Then we started taking pictures when the natural light got brighter. It was not crowded yet in the morning which made it easy for us to snapshot Shibazakura without so many people in the frame.
It took serious effort to maintain this Park. Grasses lived along side Shibazakura, robbing the life of this beautiful flowers. Staff plucking out the grasses at every corner of the land where the flowers were.
Three types of Shibazakura are: Scarlet Flame or Moss Pink, the most famous type.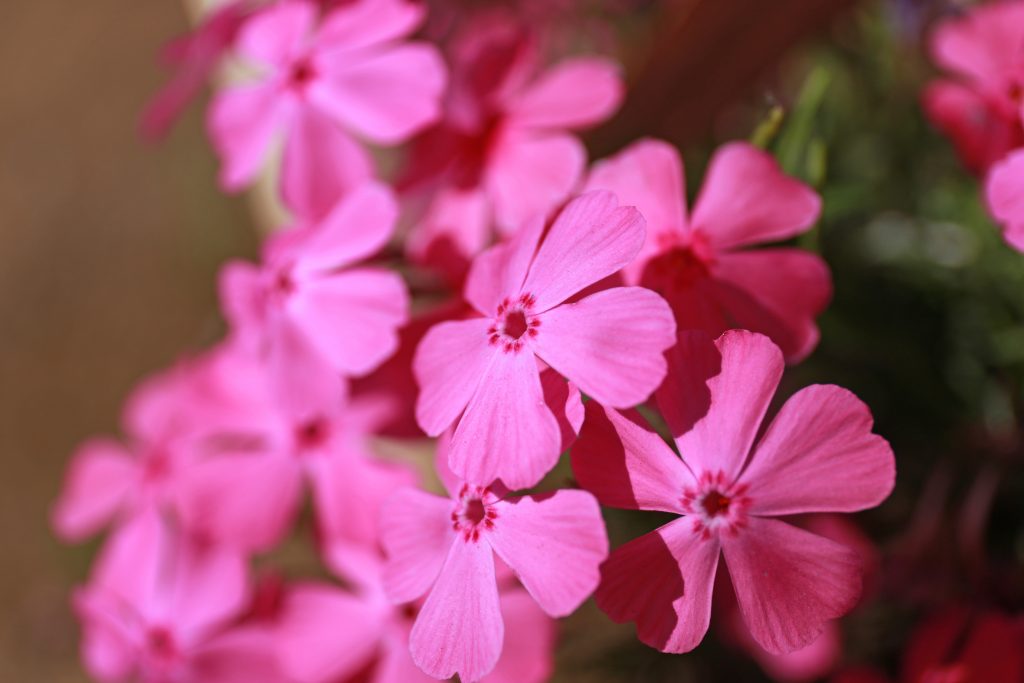 Oakington Blue equally matches the beauty of the pink.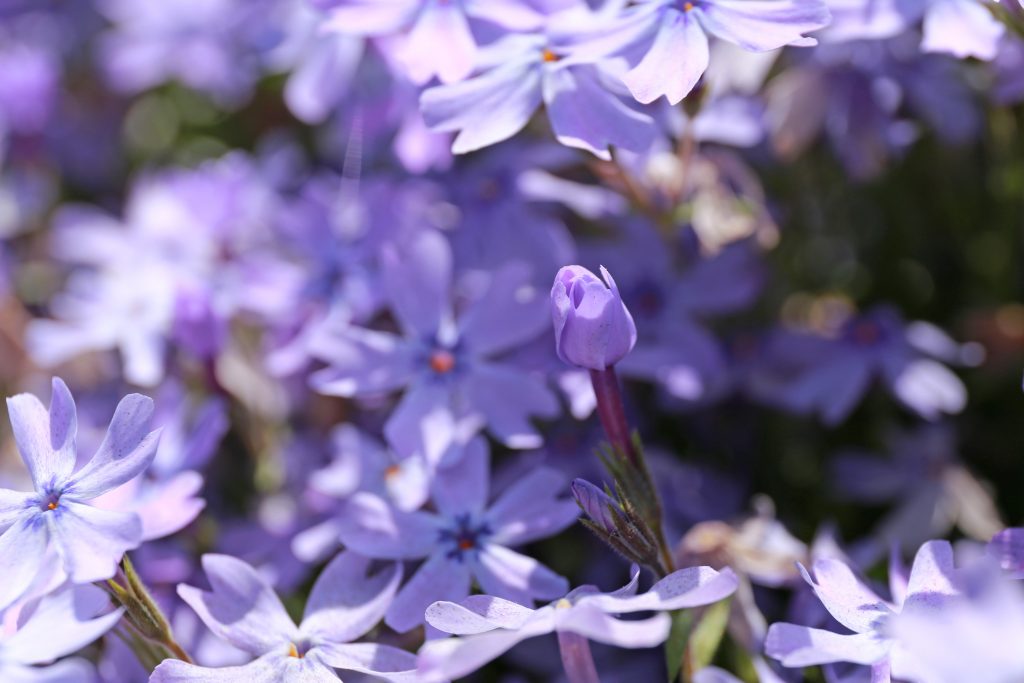 and  Autumn Rose, slightly pale in colour.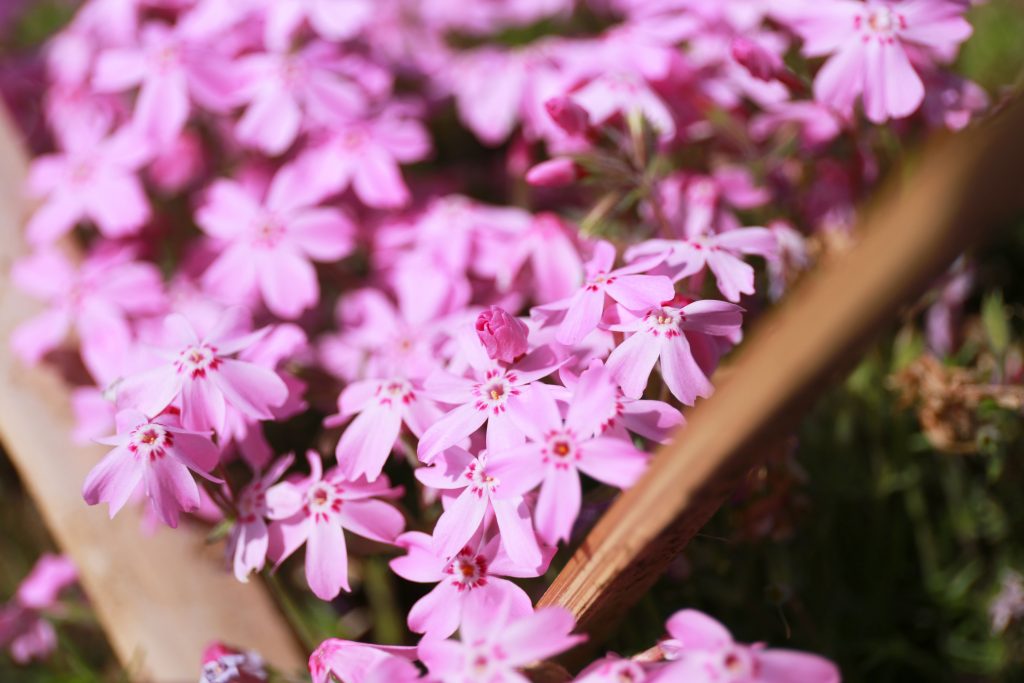 The heat almost killed all flowers, many of them looked tired.
The heat became a little bit too much at almost 10am and more people coming into the Park. We decided to move to the backside of the Park and found these tulips on the way.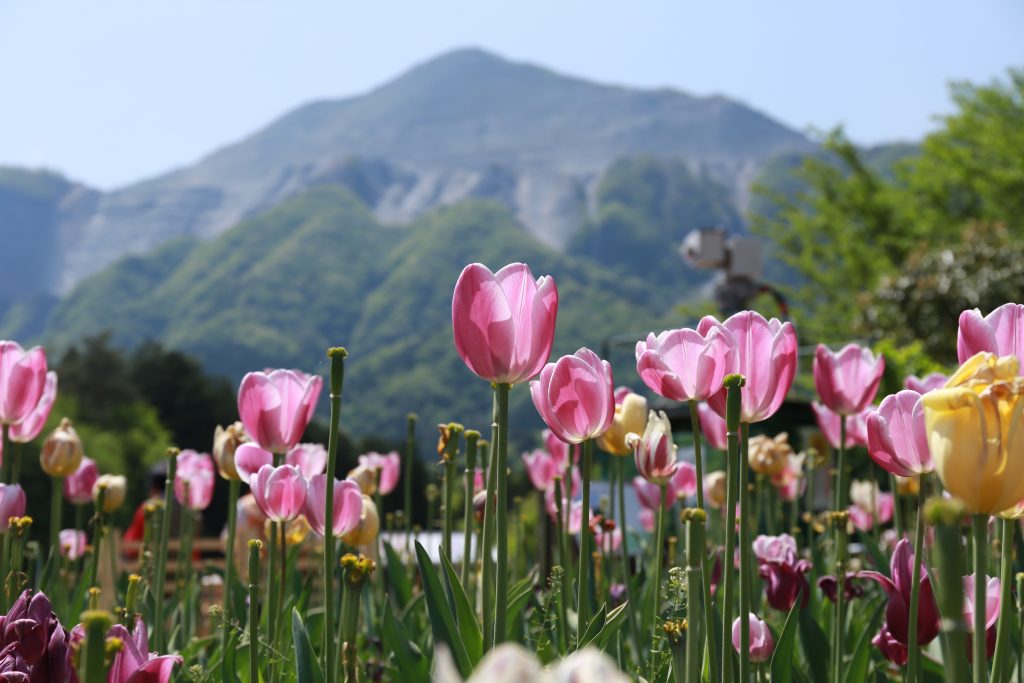 Food section was the next interesting thing about the park. Takoyaki, onigiri, soba, fried noodle to various types of soft creams like matcha, sakura and vanila were sold here.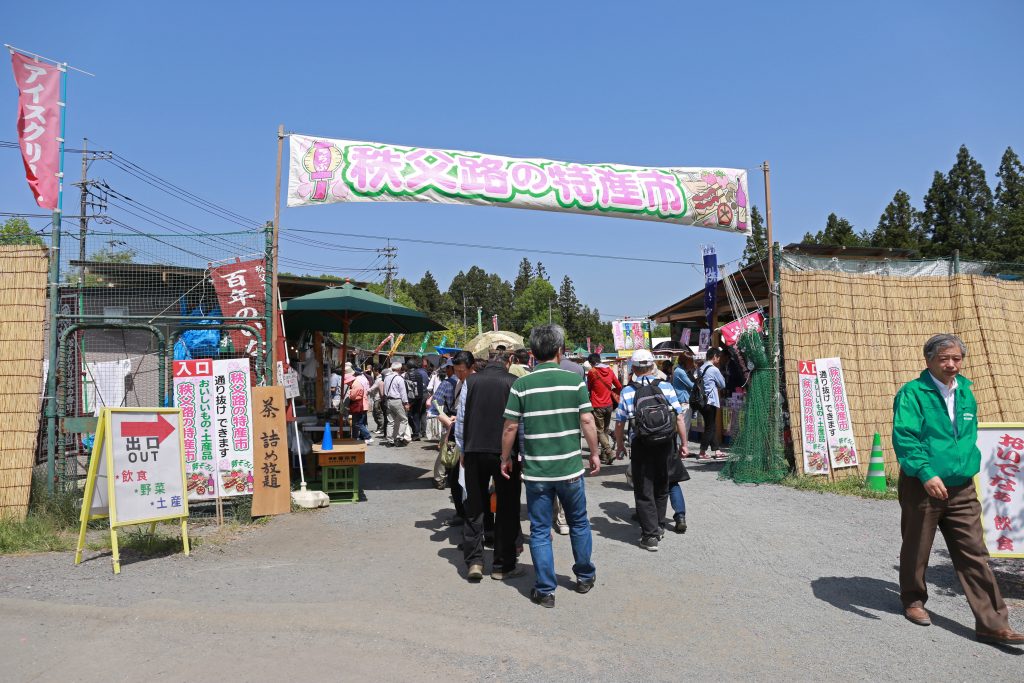 I chose Sakura ice cream, a flavour that rarely could be found after spring.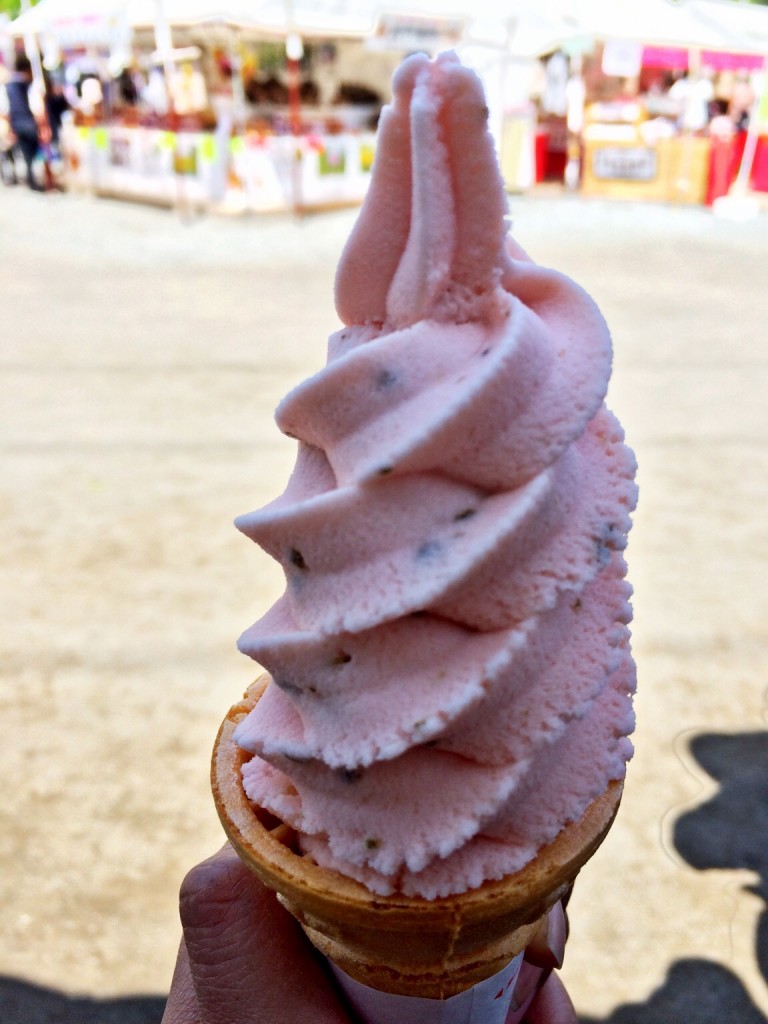 INFORMATION 
Getting there: take Seibu Chichibu Line from from Ikebukuro  station stop at Yokoze station. Price 1,380 Yen for reserved seat otherwise 740 Yen for non reserved seat (one way trip). Alternatively stop at Seibu Chichibu station but the walk to the Park is pretty steep from that station. Ticket can be purchased at ticket machine at Ikebukuro station.
Entrance ticket to the Park: 300 Yen, free for children under 15 years old
Park Opening Hours: 0800 am t0 0500 pm from mid April to early May
Best time to visit: end or fourth week of April, flowers usually are not fully bloomed by mid of April
No space for picnic but there are benches at the upper side of the Park where you can sit to enjoy the view. Taking food and drink into the park is allowed, bring your own plastic for garbage as the nearest trash bin is inside the food corner