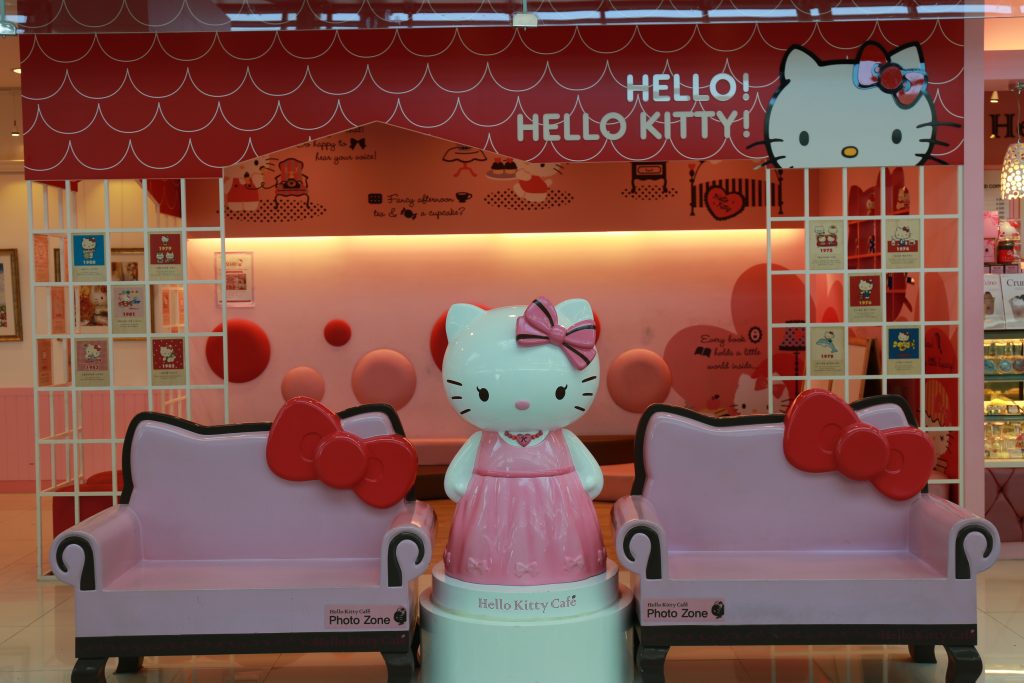 I combed through all pictures taken from our recent trip to Seoul, I found a collection of Hello Kitty pictures. We did not manage to go to Hello Kitty cafe in town but a small Hello Kitty cafe in Incheon airport did just fine for us.
It is not possible to miss Hello Kitty cafe as you wandering around Incheon Airport. The vibrant pink colour immediately awakened childhood memory of many girls' most wanted toy, stationary and hairband…. I could list all Hello Kitty items I had in the past. I instantly forgot that we had a lounge waiting for us, stepped into the cafe instead. Although small, the cafe was nicely adorned with Hello Kitty pictures in different poses hanging on the wall. There is small space for children/toddler to play inside. The cafe also sells some Hello Kitty items like mugs, hair ban, t-shirt, stationary and key chain.
The most exiting thing in this cafe is all foods are in Hello Kitty themed either shape or have symbol on it. I opted for Hello Kitty hot latte. Not only that I was in dire need of coffee, having a good latte art would definitely brighten my day. Hello Kitty latte was so cute, too cute to drink. The latte was getting a bit cold when I finally decided to drink it. It tasted good, a strong coffee with perfectly steamed milk, although it was not a perfect Hello Kitty's face.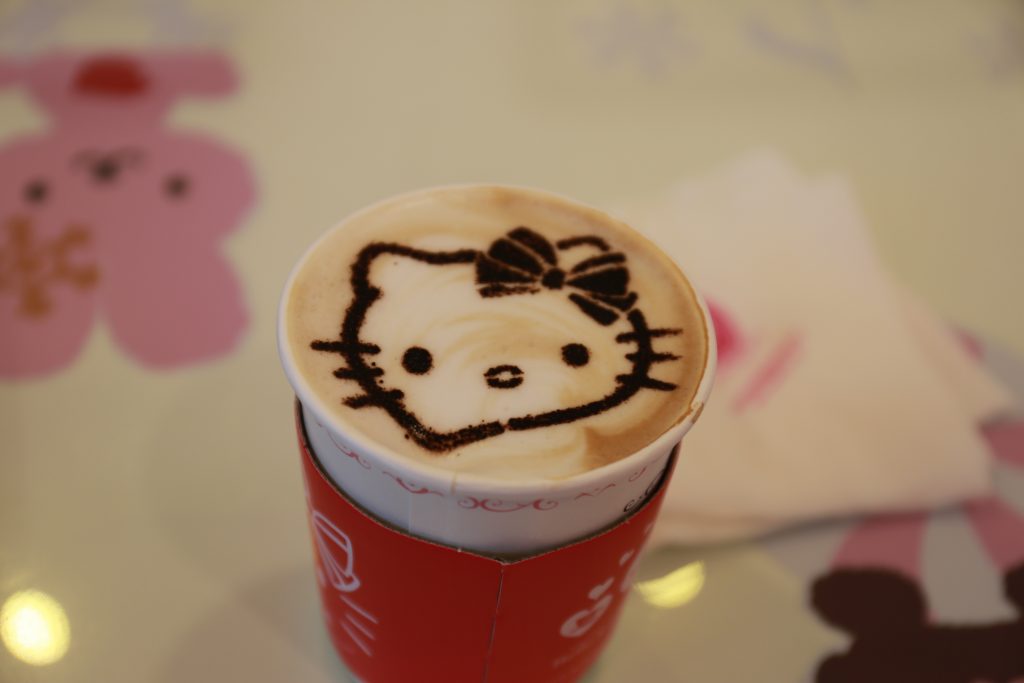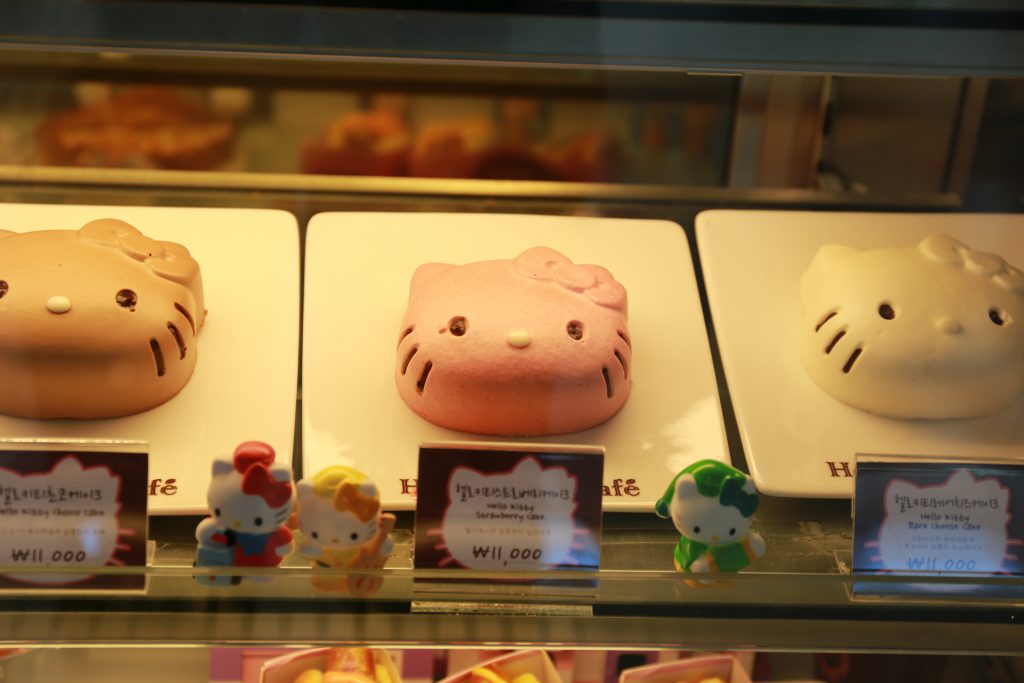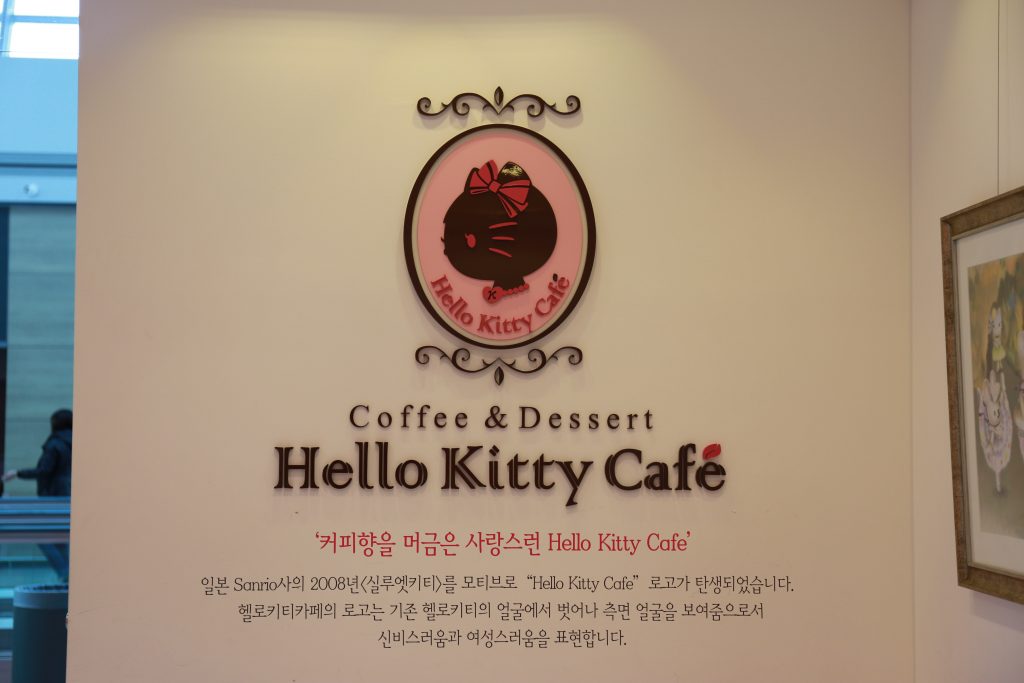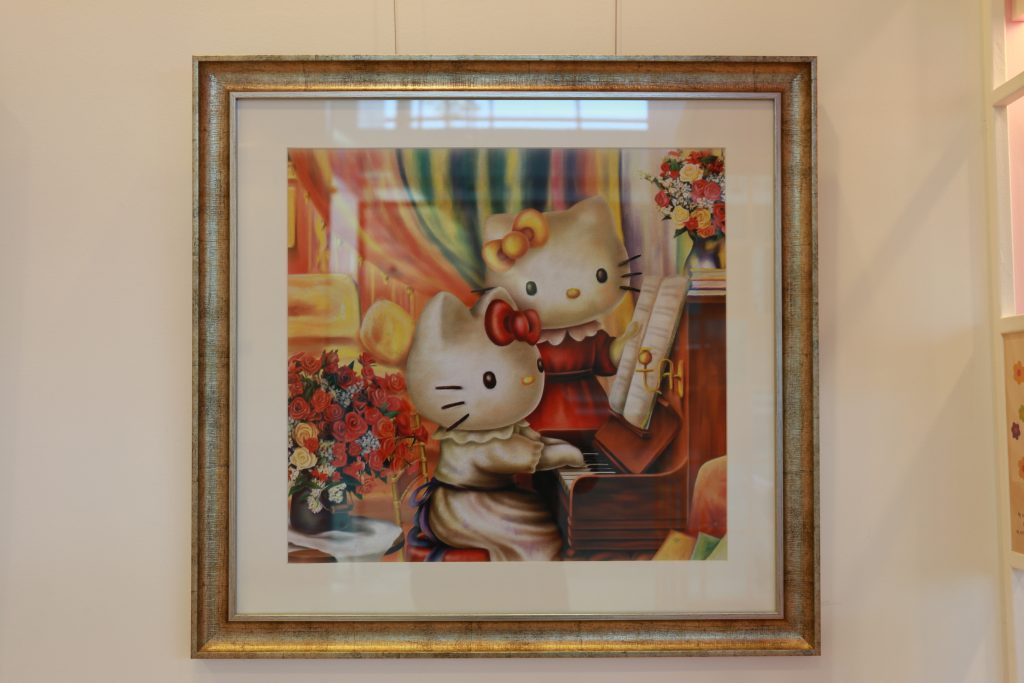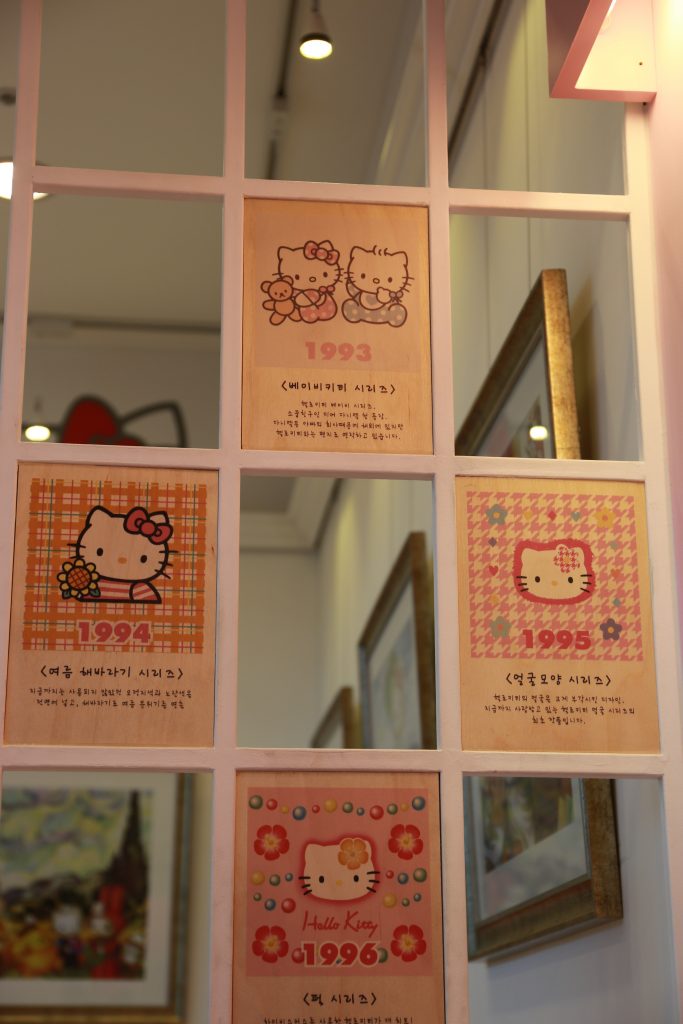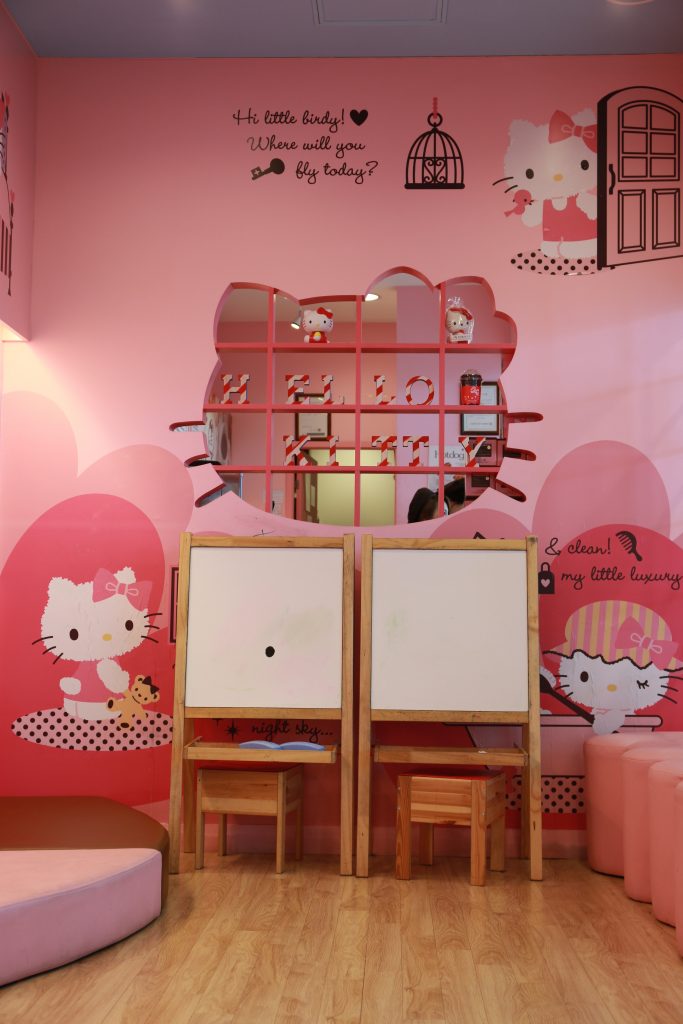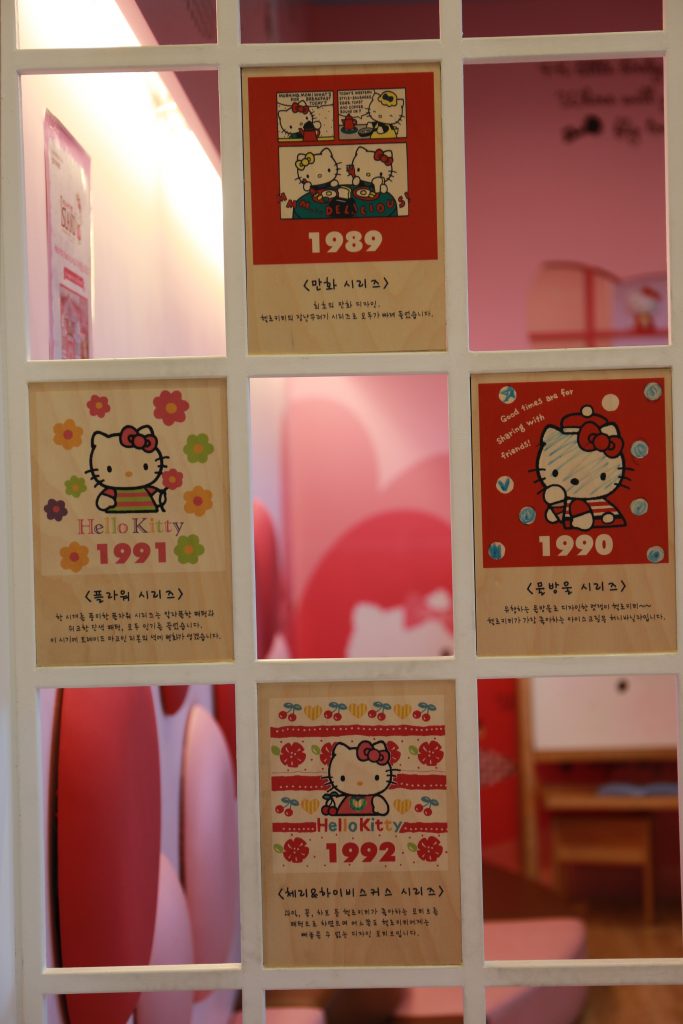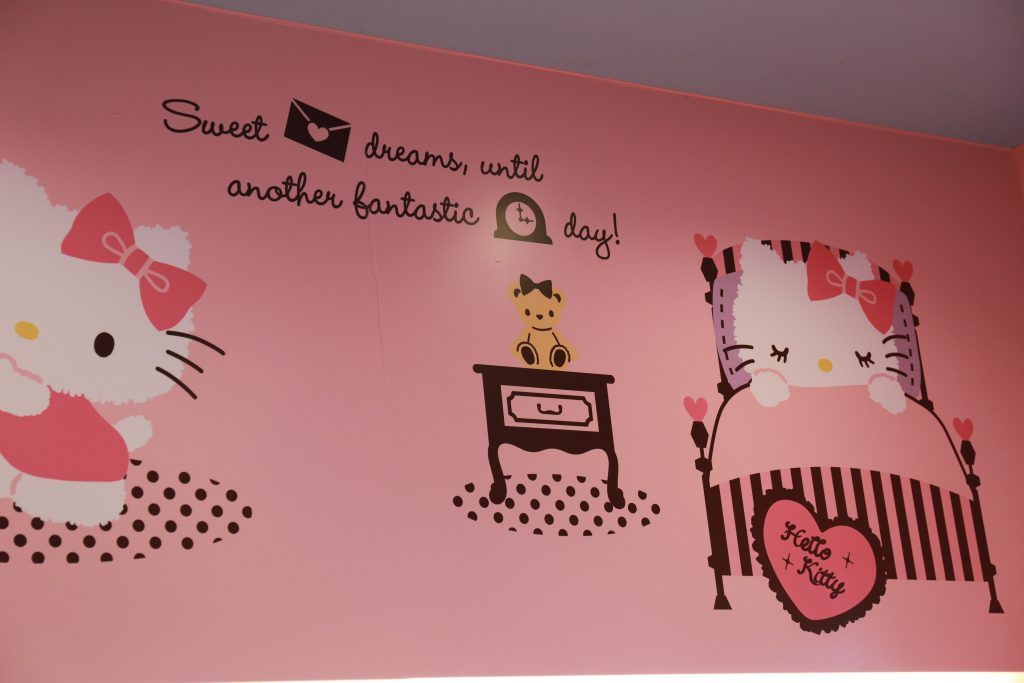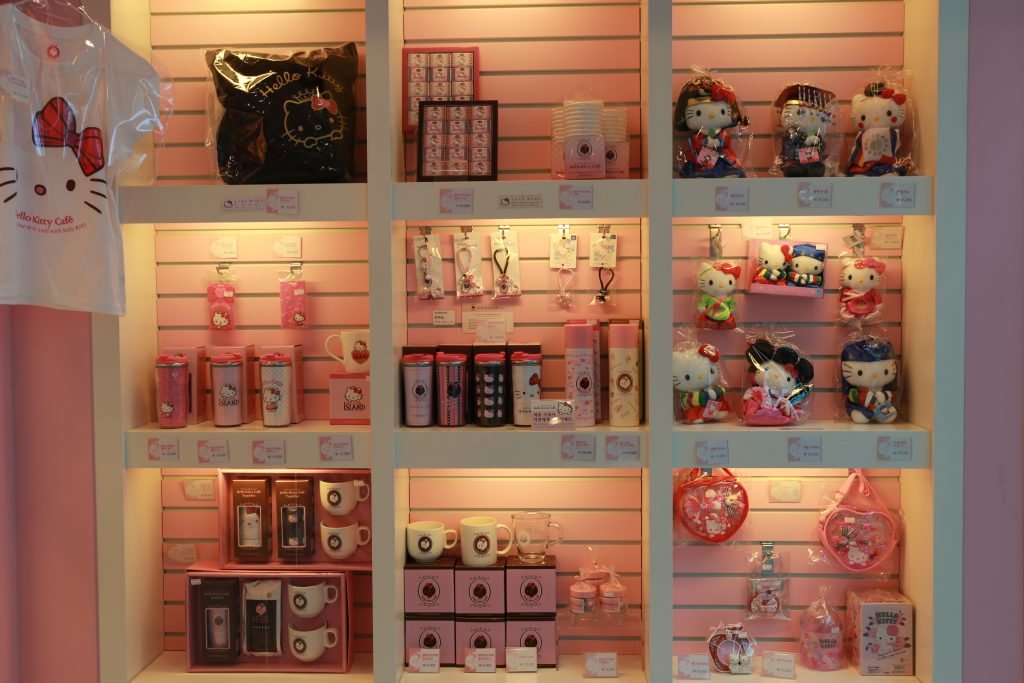 We did not eat any cake this time as we preferred getting food from the lounge. The good thing about this cafe is that pictures taking is allowed even though you do not by anything from the shelf. There were many passerby took pictures of the cafe without even asked any permission from the staff. The staff did not even seem too care either. How cool is that?
Are you a Hello Kitty fan? What item you like the most from Hello Kitty?