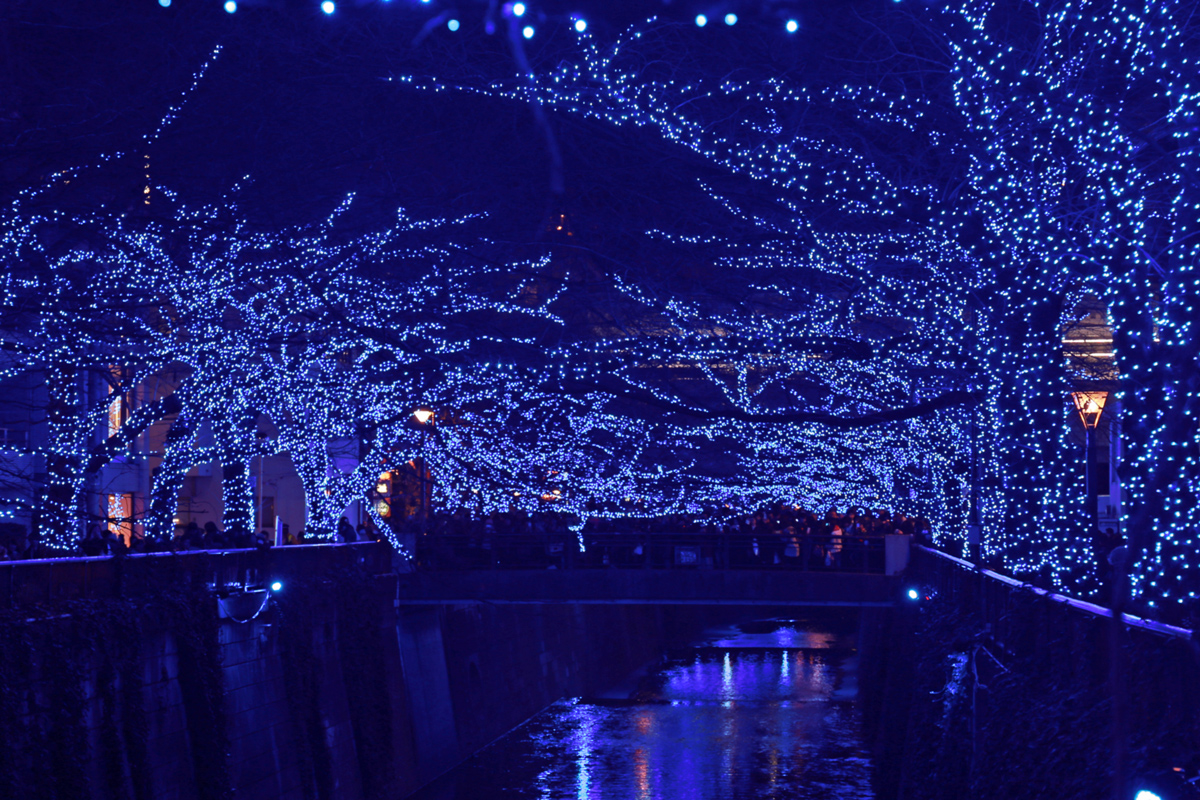 Early winter in Tokyo will never be dark as thousands of LED lights illuminated the city, giving warm feeling to every passerby.
The Tokyo illumination festival usually starts end of November to the day of Christmas annually. The illumination festival is a part of winter attraction and the most awaited event to kick off the cold season.
There are several illumination spots in Japan. In Tokyo alone,  the illumination festival takes place in famous tourists' sites.
Here are the most famous illumination spots in Tokyo:
Nakameguro
Over a thousand of LED lights are set up on sakura cherry blossoms trees along the Meguro river. This winter's illumination theme was "Ao No Dokutsu" or blue cavern.
Roppongi Hills
"Artelligent Christmas" was the theme of Keyakizaka street illumination festival this year. The LED lights were set up on the trees along the Keyakizaka street. The colour of the light changed from white to red turning the street into the brightest place in Tokyo.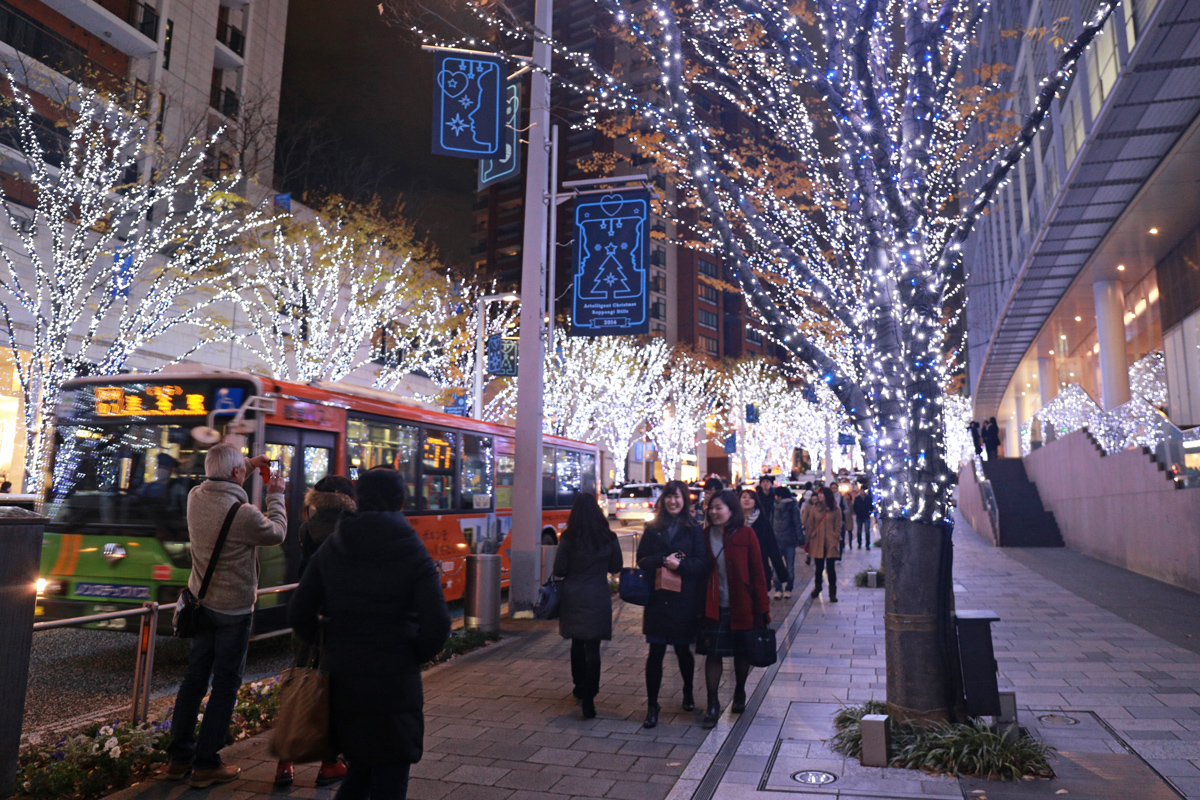 Tokyo Midtown
Taking place within the Midtown complex in Roppongi, this year illumination theme was "Midtown's Christmas". Tokyo Midtown's illumination spot is one of the most visited illumination site. Because of that, people started flocking the area as early as 4 pm, trying to secure the best spot for pictures taking.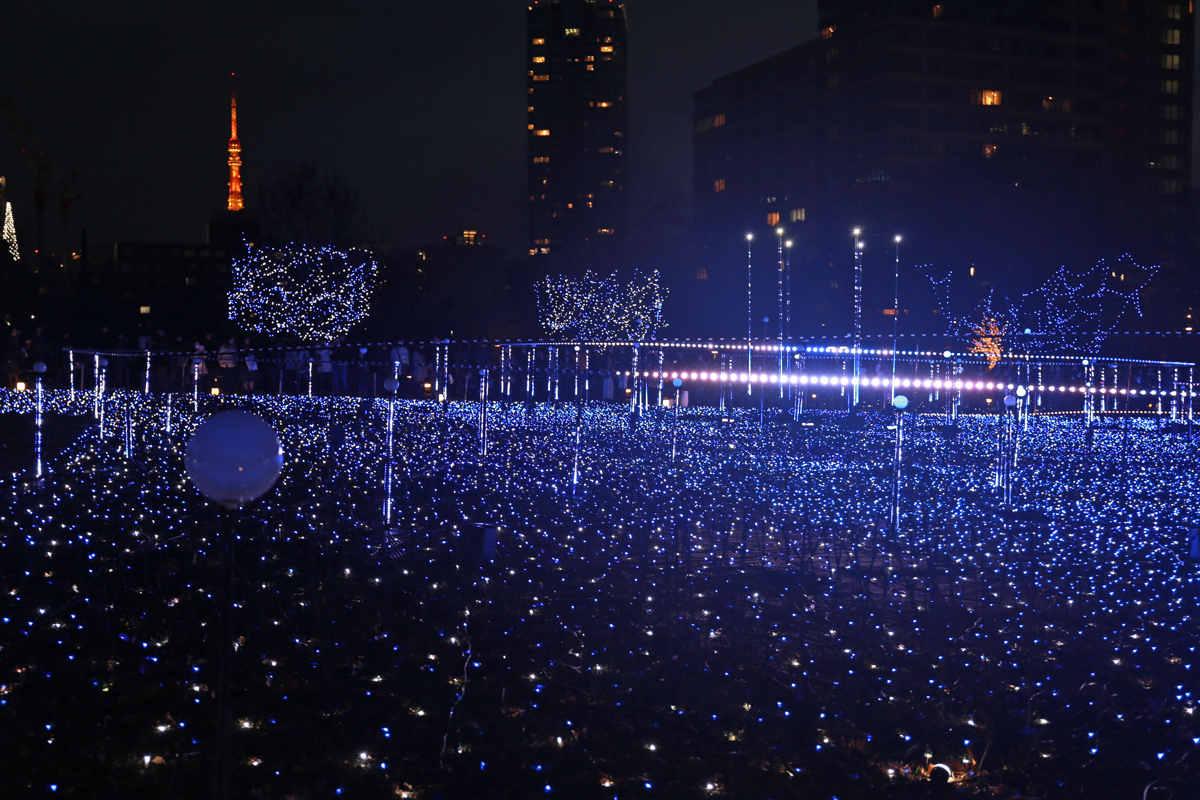 Marunouchi
Although there are several illumination spots within the Marunouchi area, the Nakadori street is the most popular amongst all. The Nakadori street's strategic location that is adjacent to many offices, cafes and shopping arcade, made this illumination spot the most accessible for many people especially those who are working nearby the area.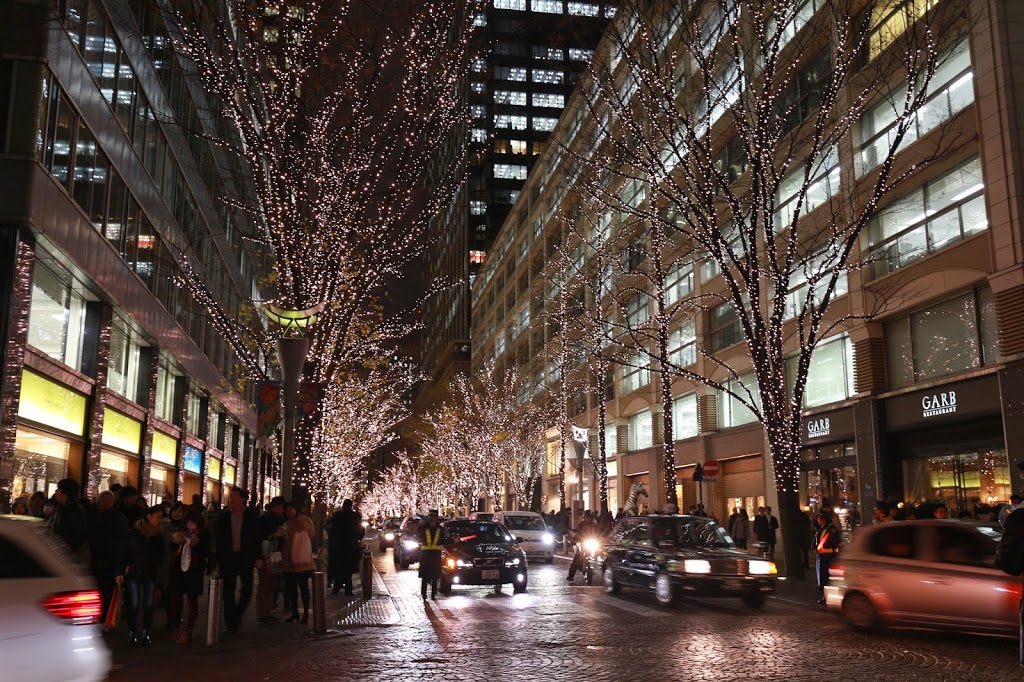 Tokyo Station
The Tokyo Station illumination festival 2014 gave a special vibe to many people because it was held to commemorate its 100 years' station anniversary. For this reason alone, there were so many people came and enjoyed Tokyo Station's illumination.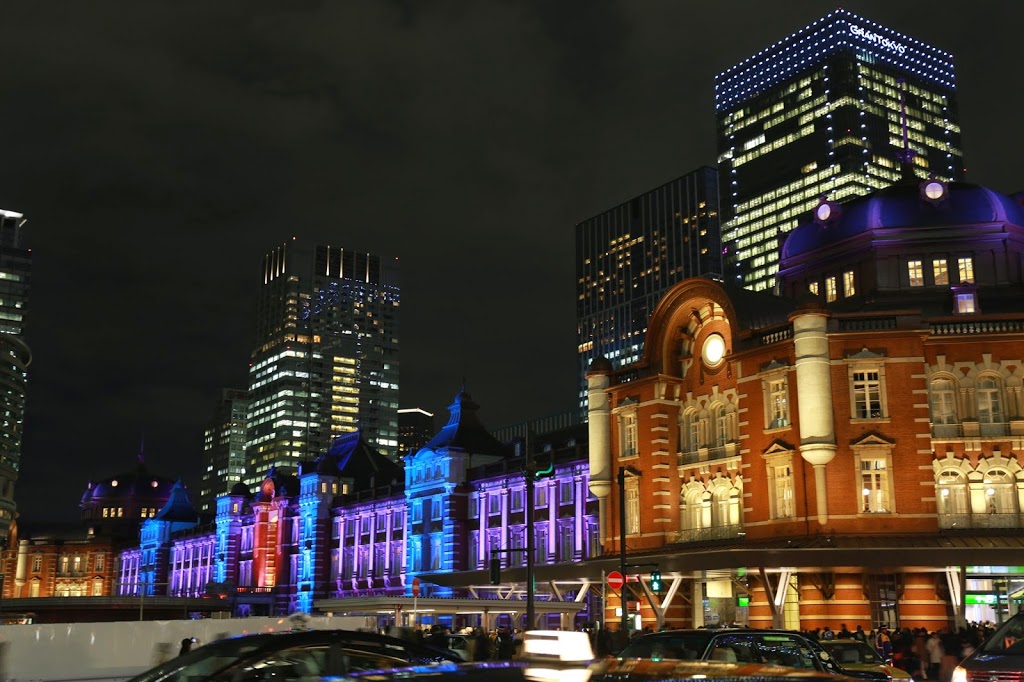 Caretta Shiodome
Located within walking distance from Ginza, the  Caretta Shiodome illumination theme this year was "Canyon D'Azur". People particularly were interested in the light tunnel within the illumination area, spent time there for pictures taking and enjoyed the 20 minutes of an illumination show.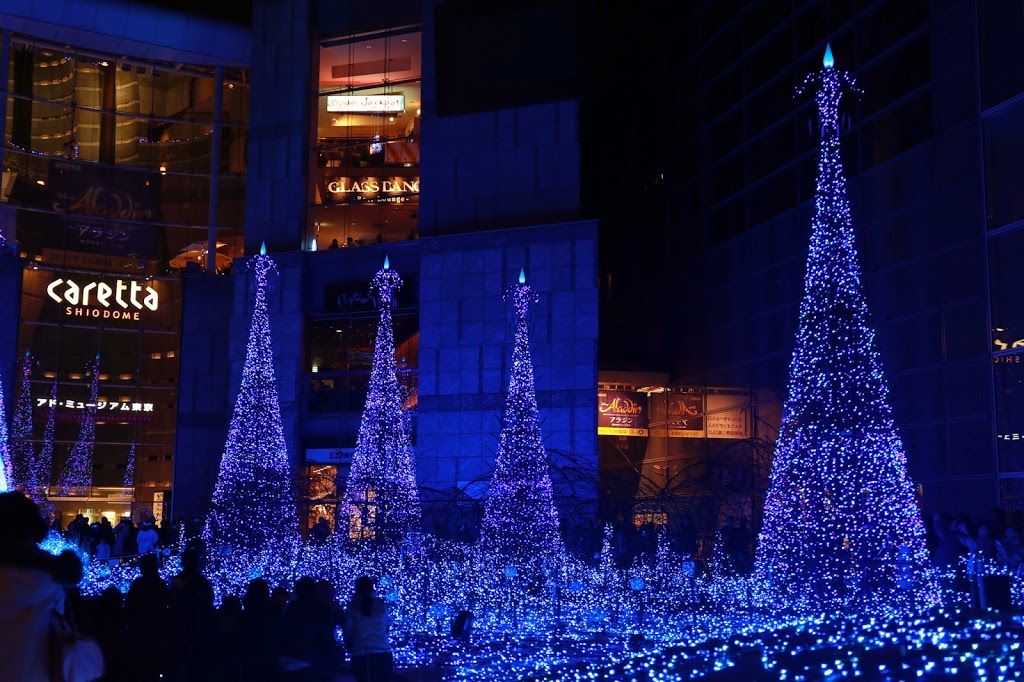 Odaiba
The Odaiba illumination was slightly different than other spots in Tokyo as it took place inside the Venus Fort mall. The Venus Fort mall is a famous shopping spot especially for tourists coming from southeast Asia countries. Although there were not as many LED lights as other famous illumination spots, many people were still interested in this place. When shopping was involved, illumination was always a bonus.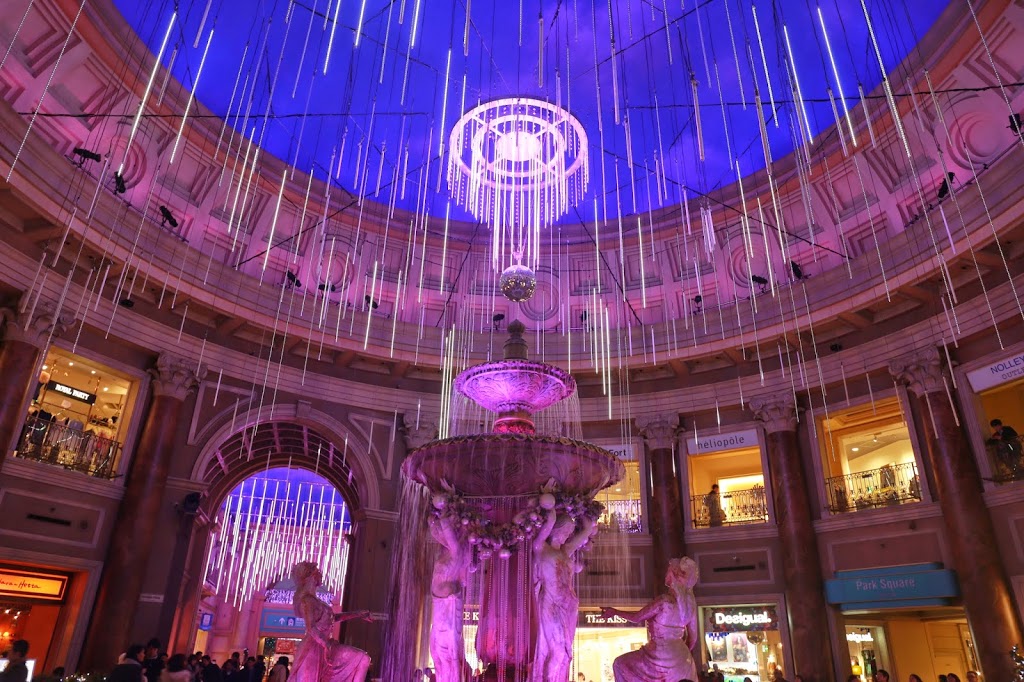 When the illumination festival starts in your country?