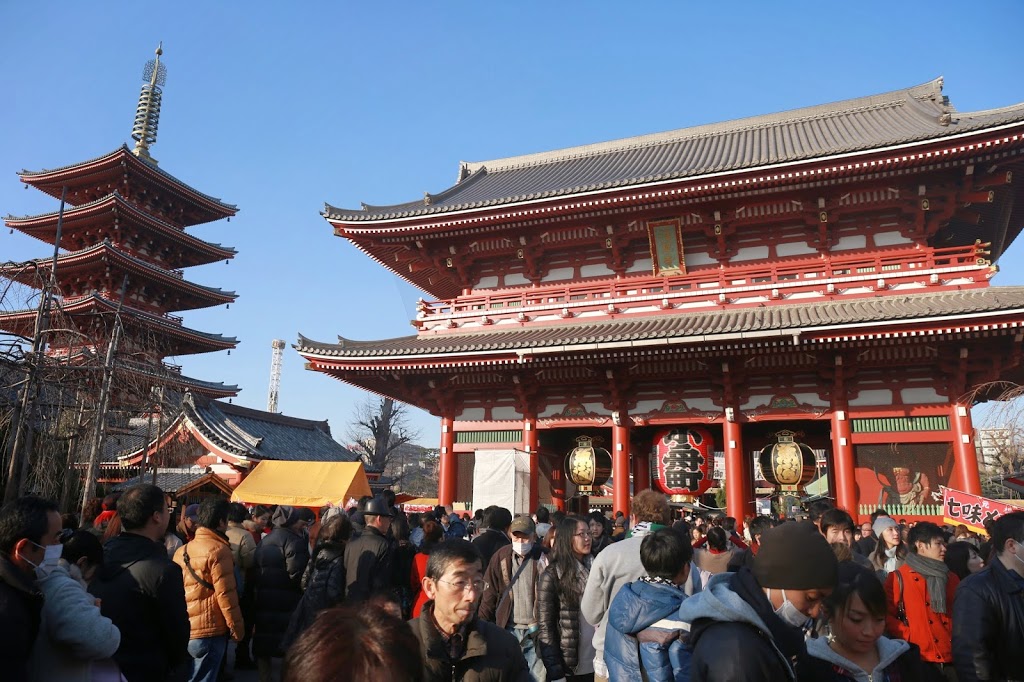 Although Japanese in general are not religious people, new year eve is the day when people go to temple and really pray for a better year, health and prosperity.
As the most famous temple in Tokyo, Sensoji or Asakusa temple is always busy with visitors. Several days after new year eve, Asakusa temple were still flooded with people, local or tourists (which means I am a lazy blogger for uploading this post a week after). Asakusa temple was at its busiest time on new year. Worshipers, visitors, photographers and bloggers (apparently) flocked into the area, made it difficult to walk at the usual Tokyo speed. It was impossible to take selfie without taking strangers behind us.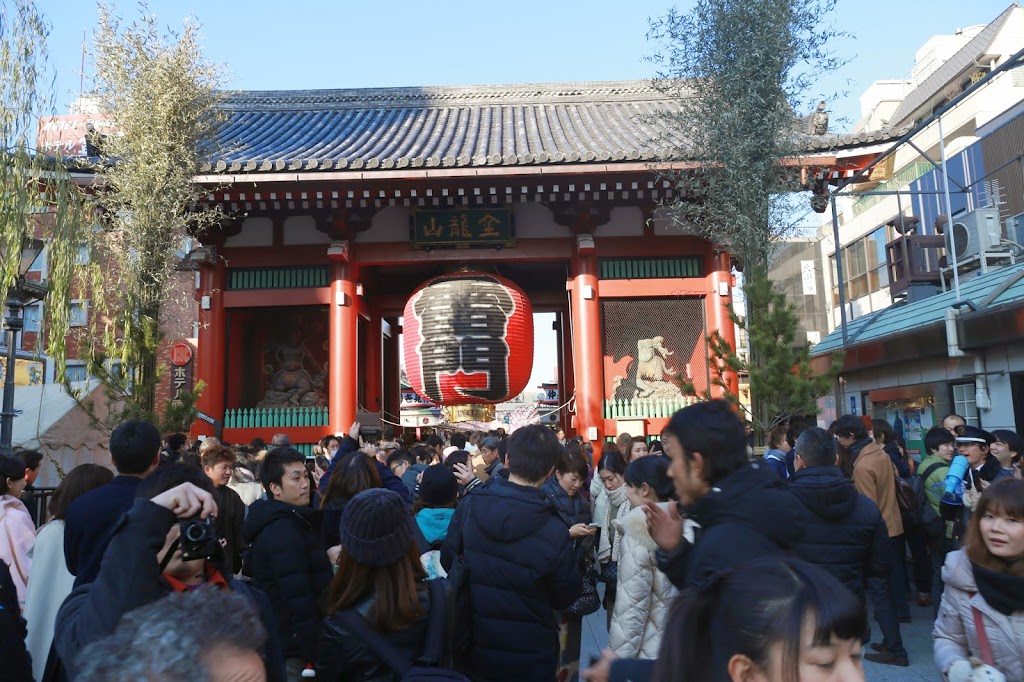 Kaminarimon, the outer gate of Sensoji temple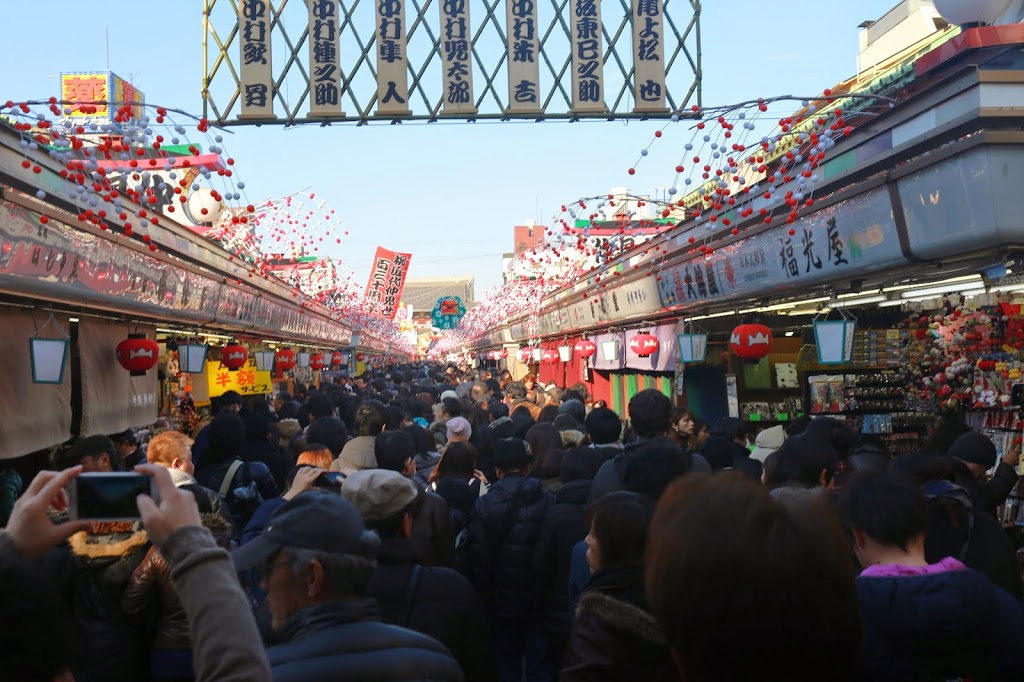 Walking path to inner gate of the temple, flooded with people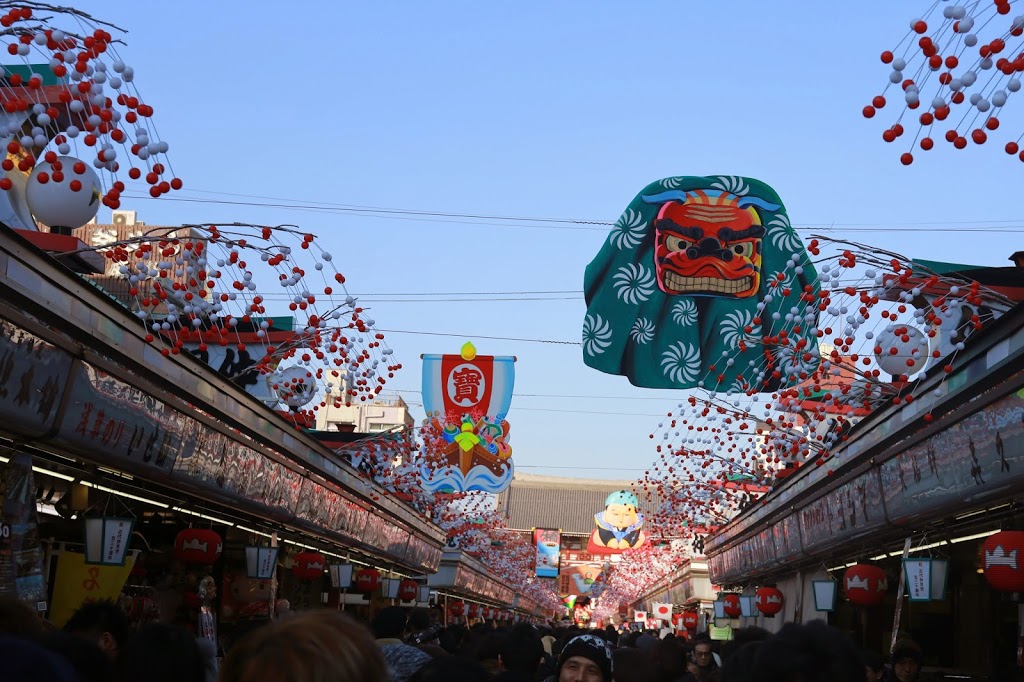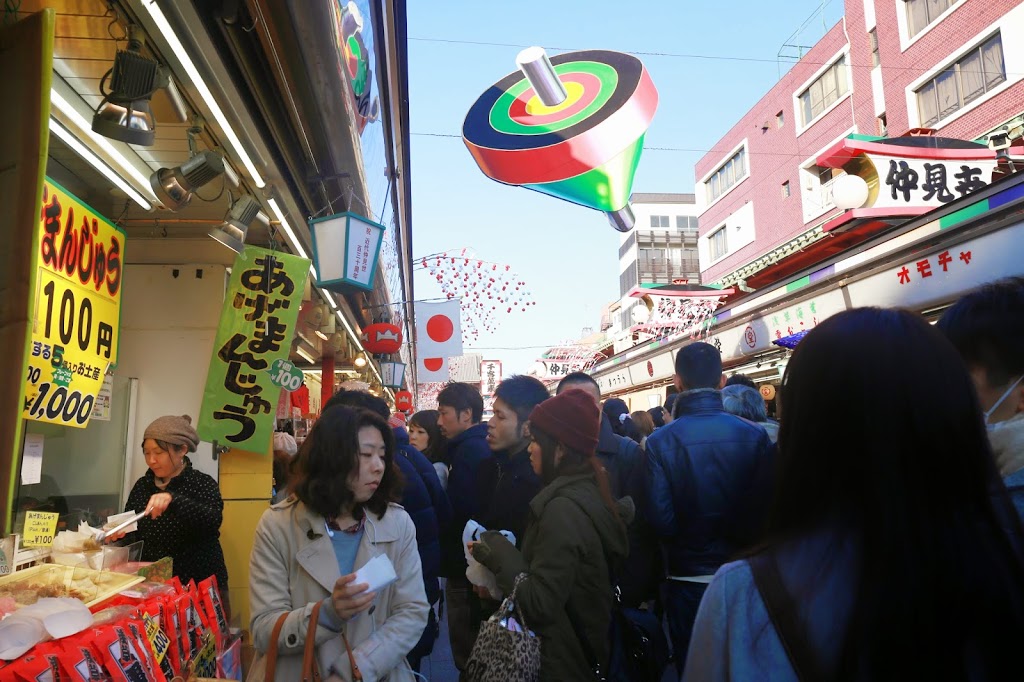 Street vendor at the temple selling small bites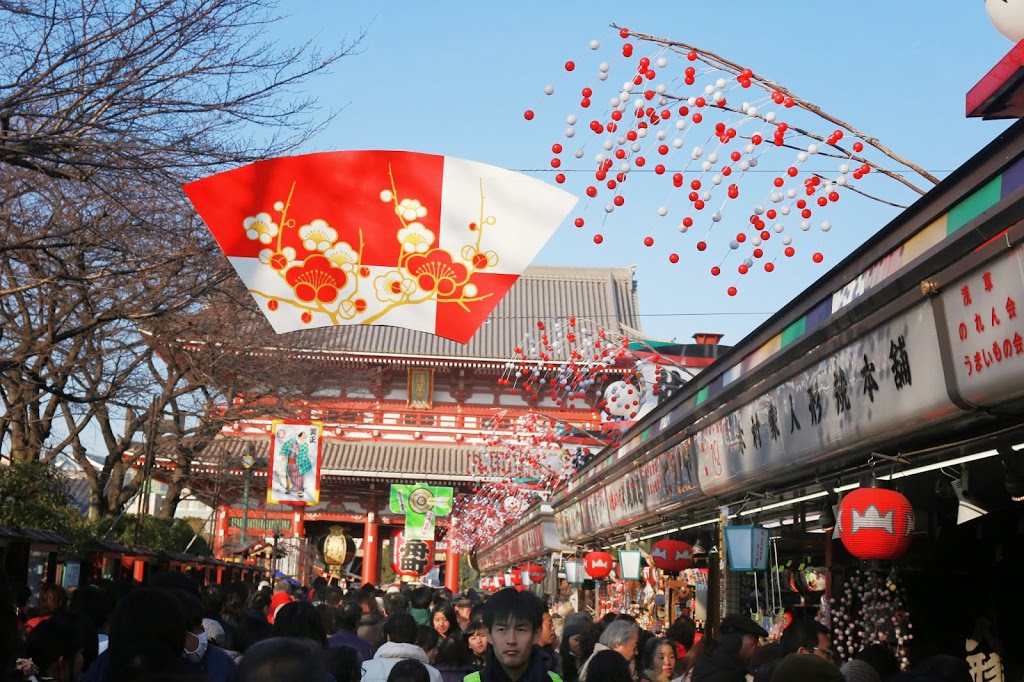 Inner gate of Asakusa temple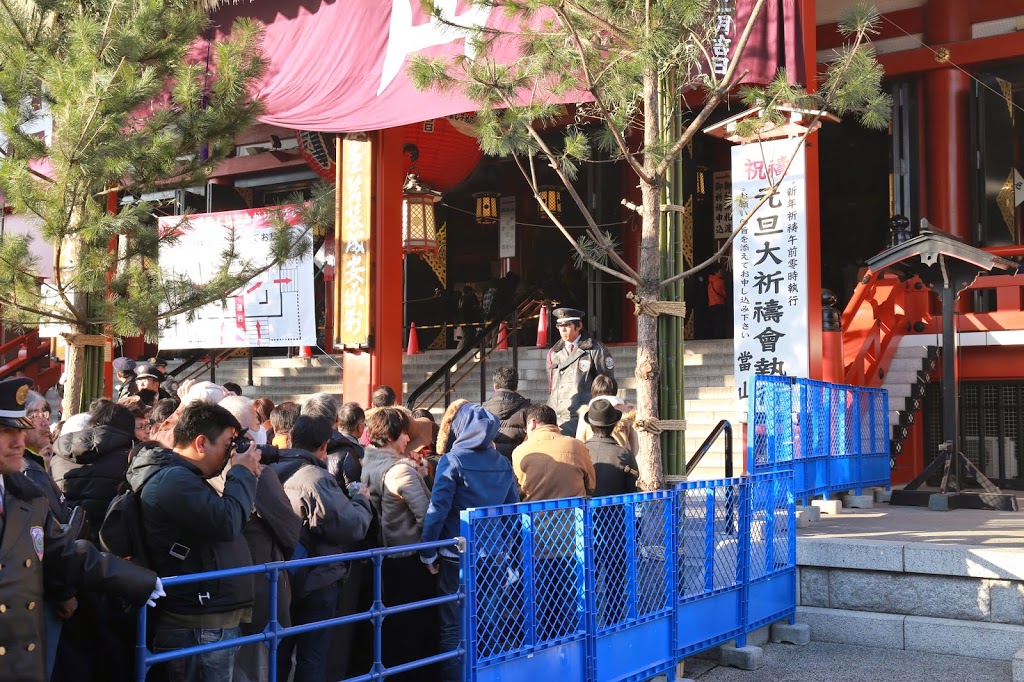 Worshipers queuing up for getting inside the main temple for pray. The queue reached over 100m long and guarded by policemen.
Kanda myojin (temple) is located few stations away from Tokyo but it's not as famous as Asakusa. Nevertheless, few days after new year this temple was flooded with worshipers. There were not many international tourists as in Asakusa though. The queue reached up to 100m too.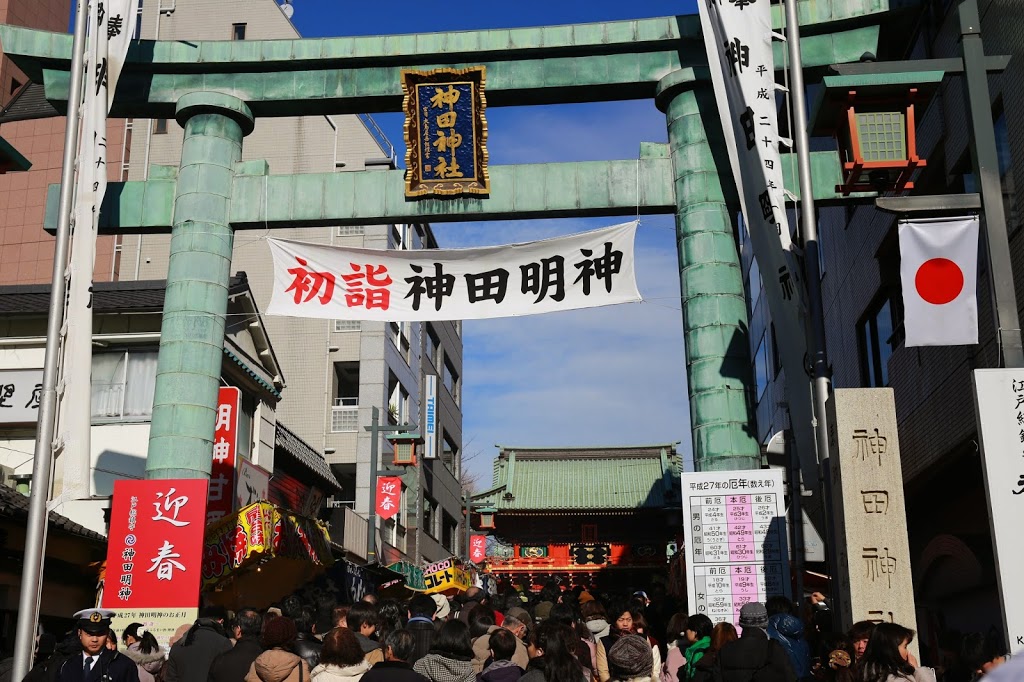 Kanda myojin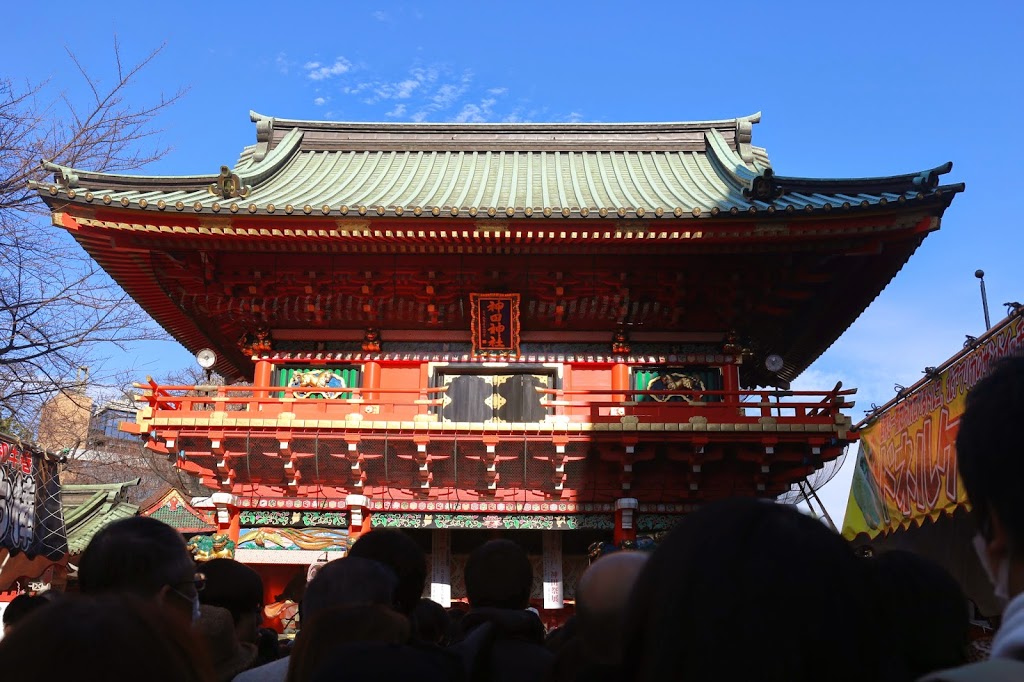 Kanda myojin gate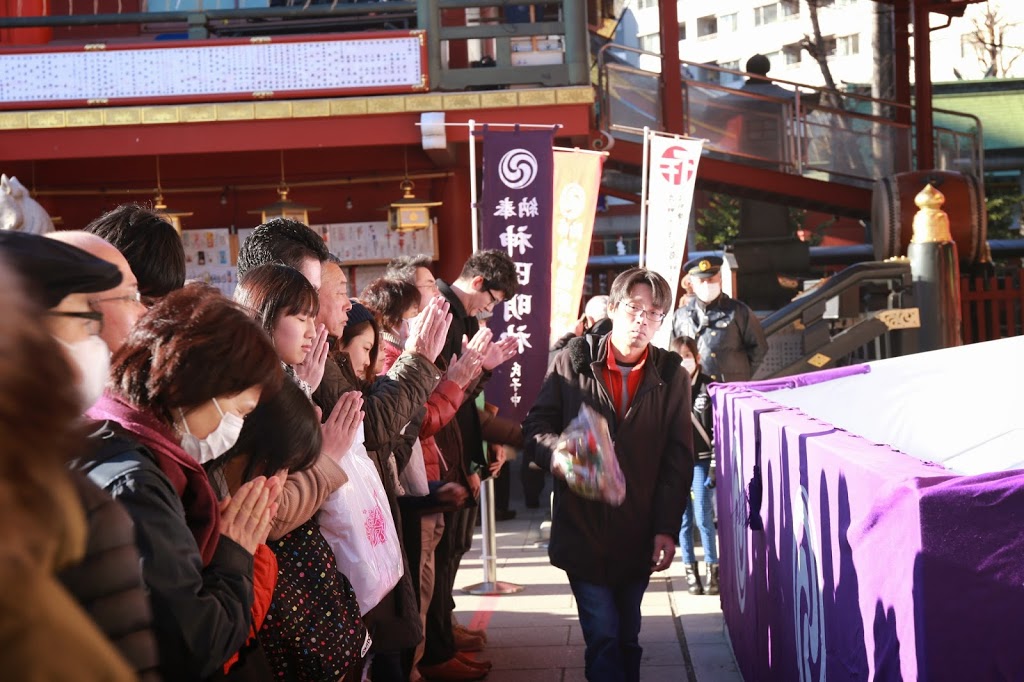 Worshipers praying
The most exciting thing about new year in Tokyo was that Imperial Palace was open for public on second day of the year. The emperor gave short speech before thousands of people, wishing everyone a very happy new year. It was no surprise this event ran smoothly despite the crowd.
Imperial family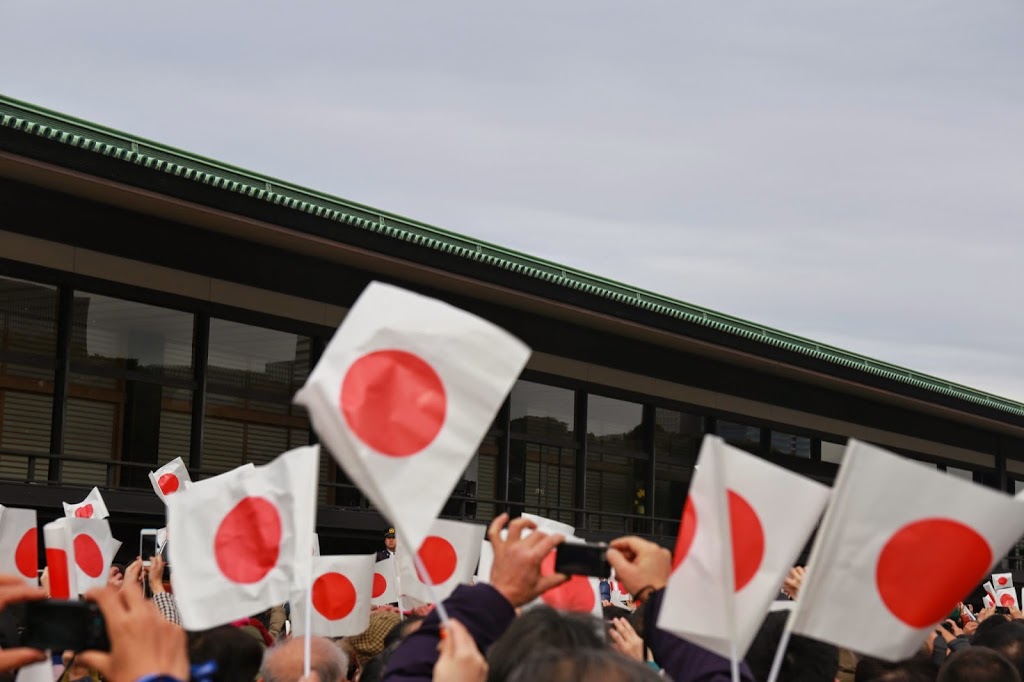 People cheering up "Banzai,,Banzai" waving the flag of Japan. Banzai is a greeting to emperor..it literally means ten thousands of life for you (emperor)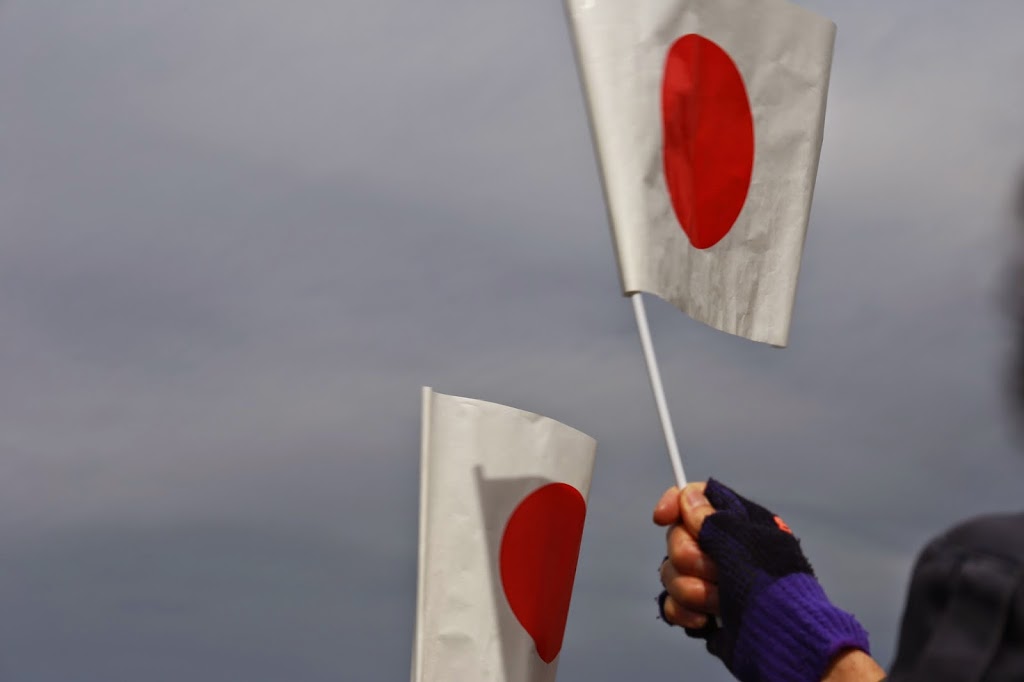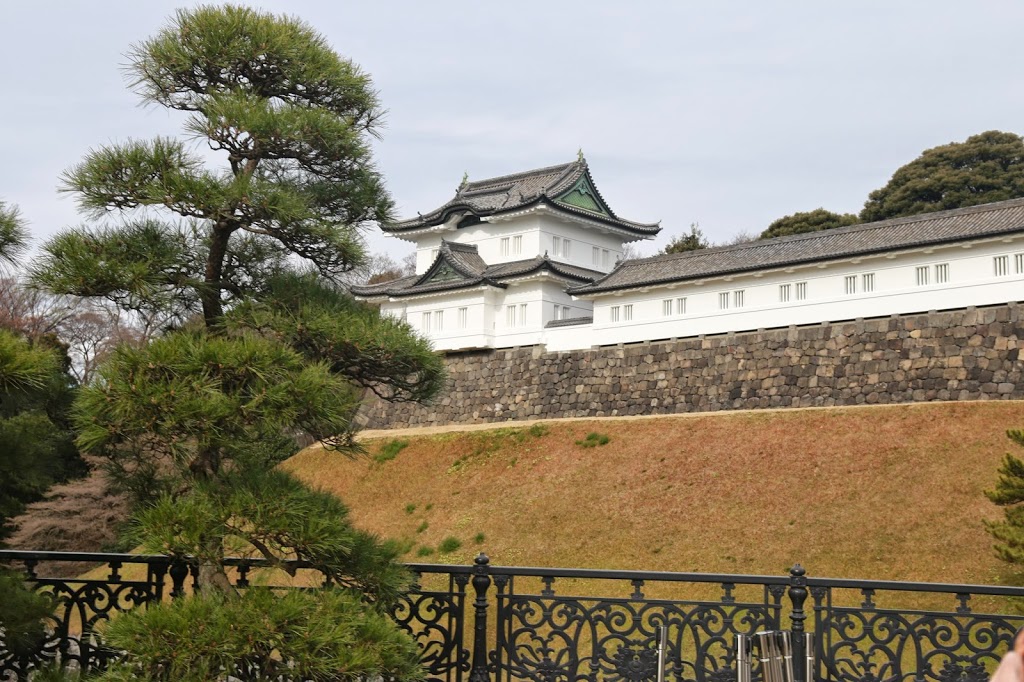 Inner gate of the palace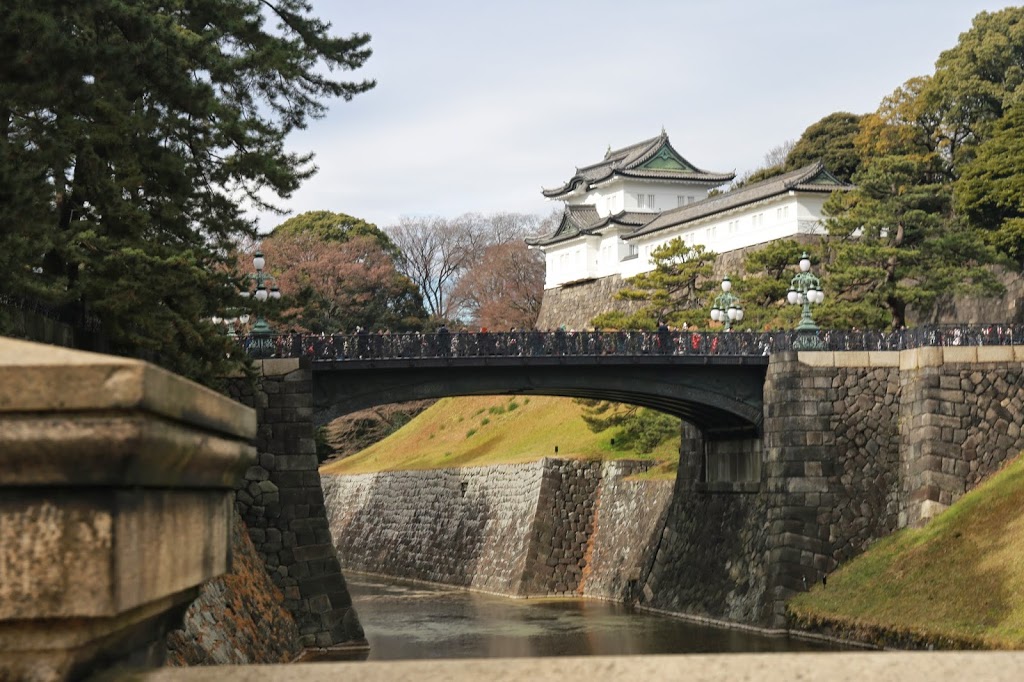 Inner gate of the palace from outside…It's not allowed to take picture of this gate from this angle on usual day