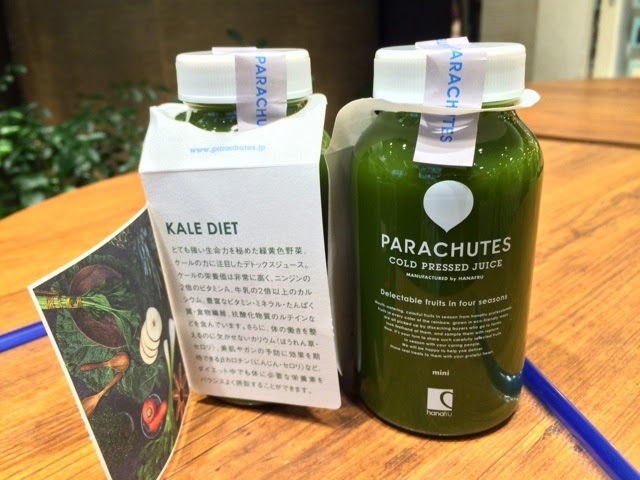 Nothing more famous than cold pressed juice in healthy drink department. Cold pressed juice starts becoming a trend last year. What is so great about cold pressed juice? Cold pressed juice is produced from lower speeds juicer with minimum heat that compress fruits and vegetables to squeeze out the juice. This method is believed to produce more juice while keeping nutrients.
We are strong believers of cold pressed juice for health benefit, taste (and of course following the trend). Now we have a chance to find cold pressed juices counter in Shinjuku that offers quite numbers of juice selection.
Parachutes is a small counter with great health benefit of juice of course. No sugar added to any of its drink. Surprisingly it has passion fruit and dragon fruit, fruits that difficult to find in Tokyo. The counter only has few chairs for the customers, sadly we could not get any. May be next time we will come back again and try all juice in the shelf. Yeah, next time will not be after lunch but before, may be we can skip lunch after few bottle of juice.
A fruitful shelf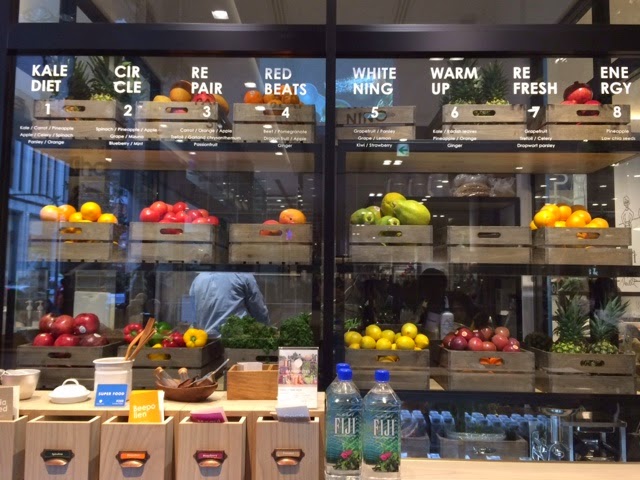 Wondering what this whitening juice means? Will one skin turns to lighter or it teeth whitening? Hmmm…worth trying next time.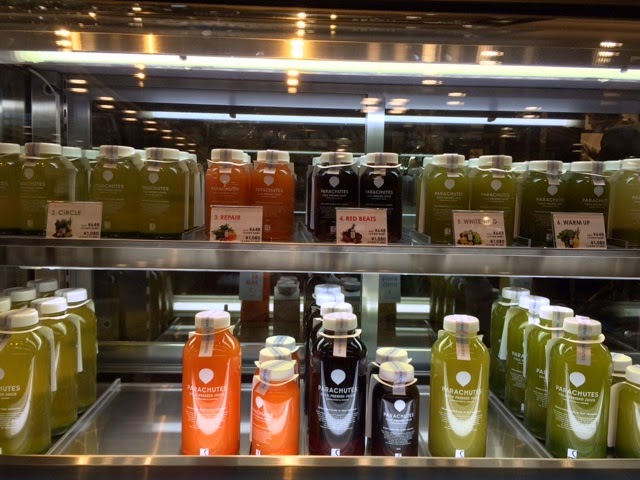 We chose Kale diet over others. It tasted superb.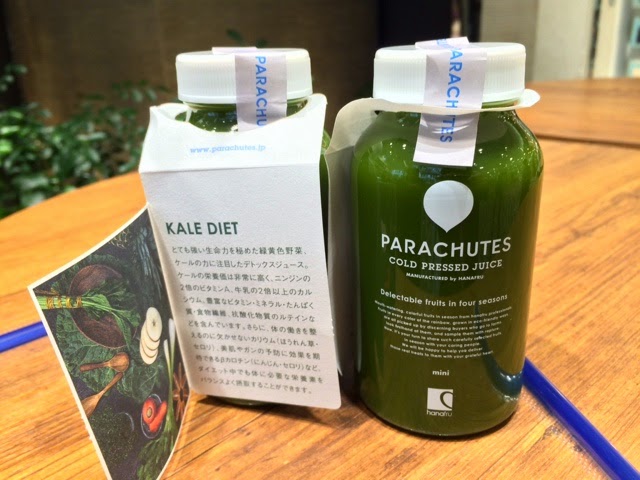 Price wise is so and so consider it is cold pressed juice in Shinjuku area. This small bottle costs almost ¥700 ($7). We did not bring anything back from the shelf. It would be better to drink it on the spot for freshness shake.
Do you like cold pressed juice?
Thanks for reading.