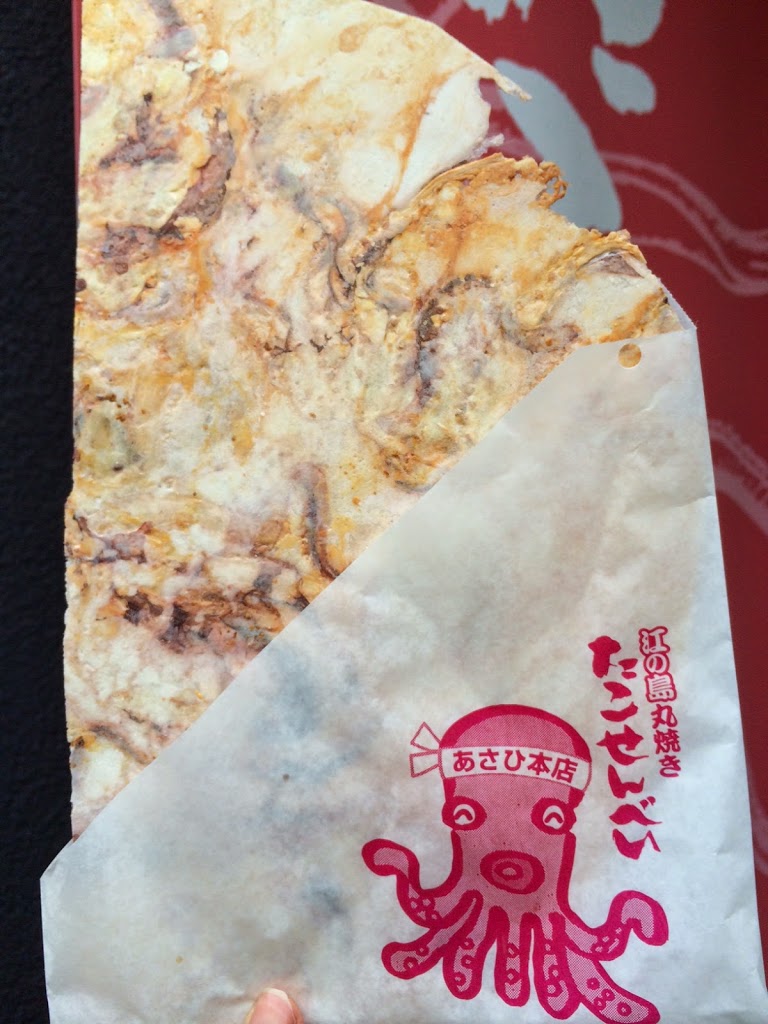 Squid is one of dishes we can't live without in Japan. When it comes to street food, there'll always  be grill squids with soy sauce. When we first saw squid cracker shop in Kamakura, we immediately wanted to try it. We could not find any squid cracker in Tokyo by far, so without a second thought we queued to get some.
Squid cracker costs ¥350. One must purchase the ticket and give it to the chef. Suica / passmo card cannot be used to buy the ticket here.  It takes 10 – 15 minutes to prepare the cracker.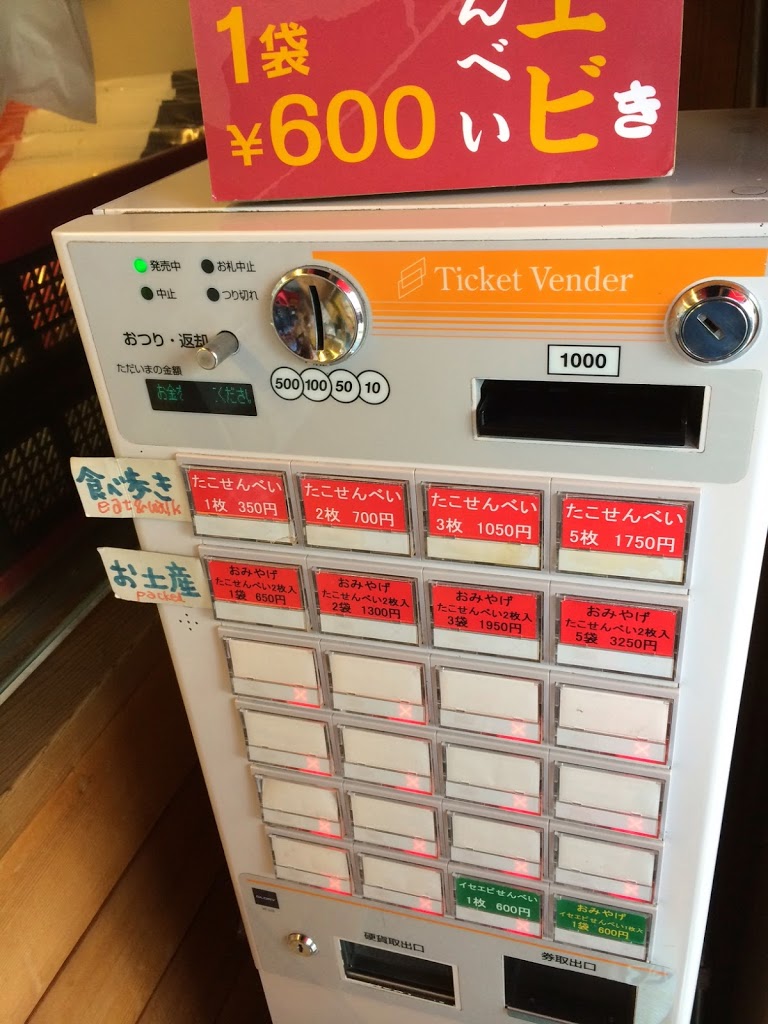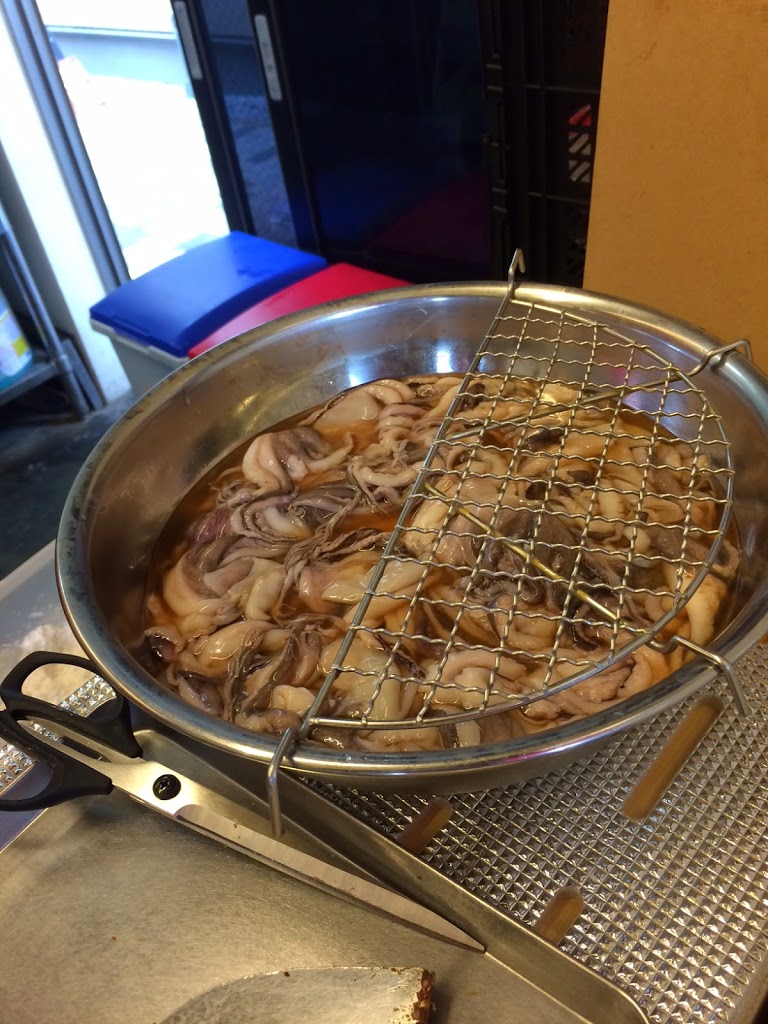 It takes four squids for half cracker. This is how the squid looks like before turns into cracker. It's marinated in flour.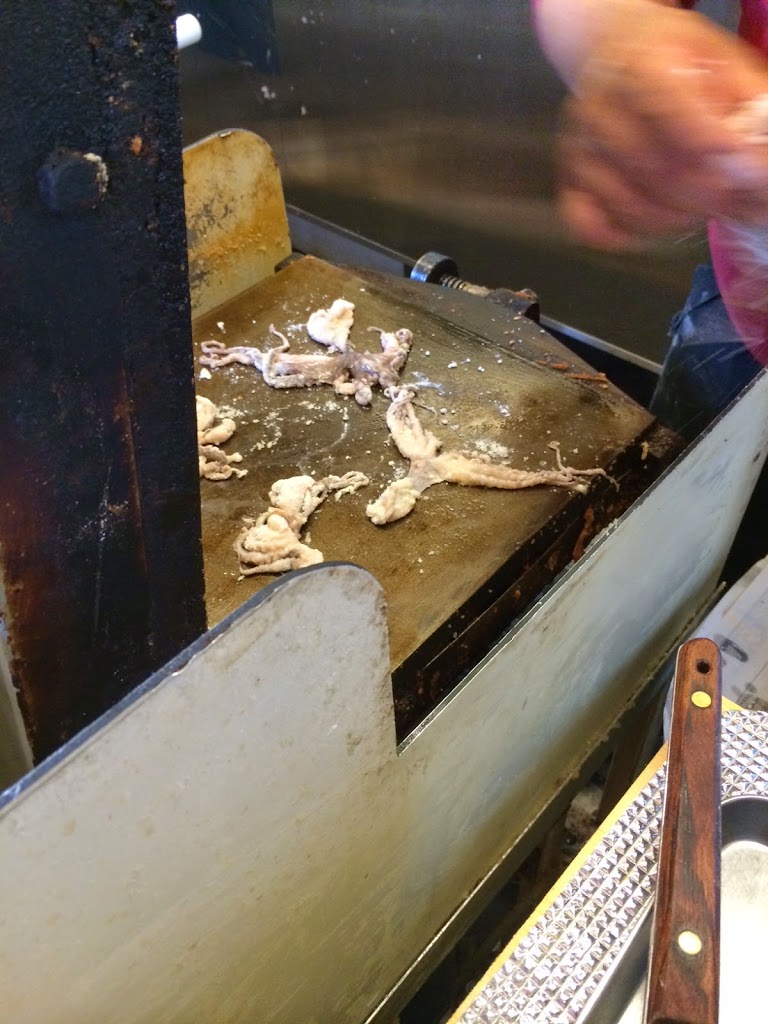 A manual pressure pan that can turn squid into a very thin and crispy cracker.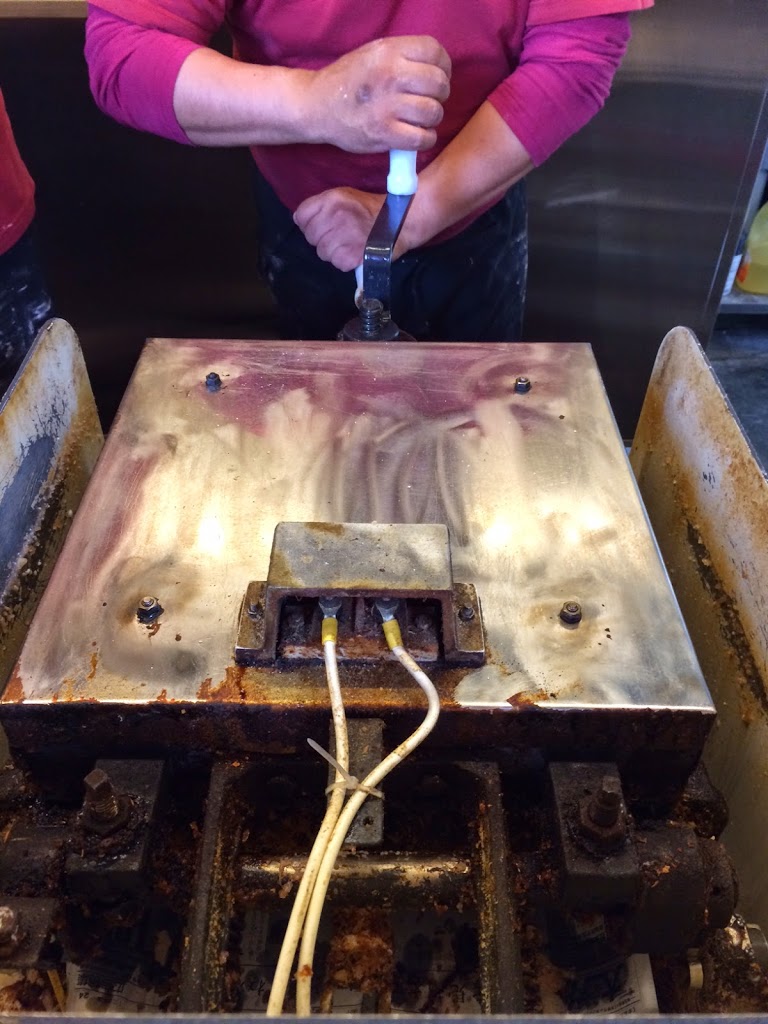 After 10-15 minutes of cooking, there wasn't any sign of squid left.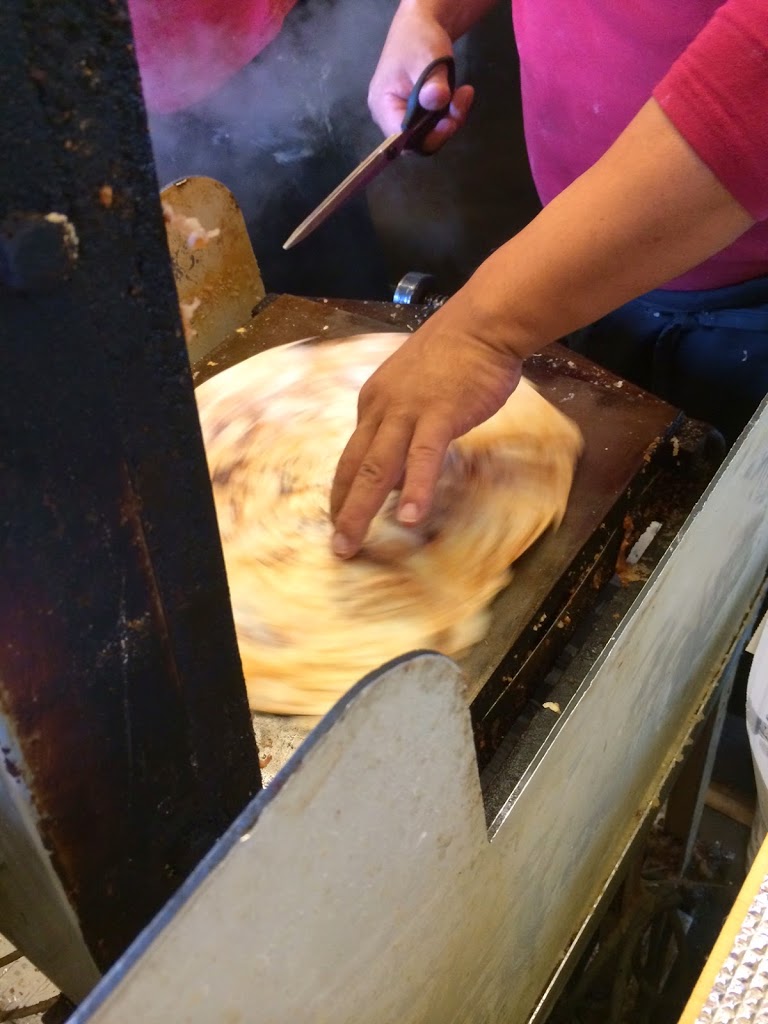 The squid has turned into a very thin cracker.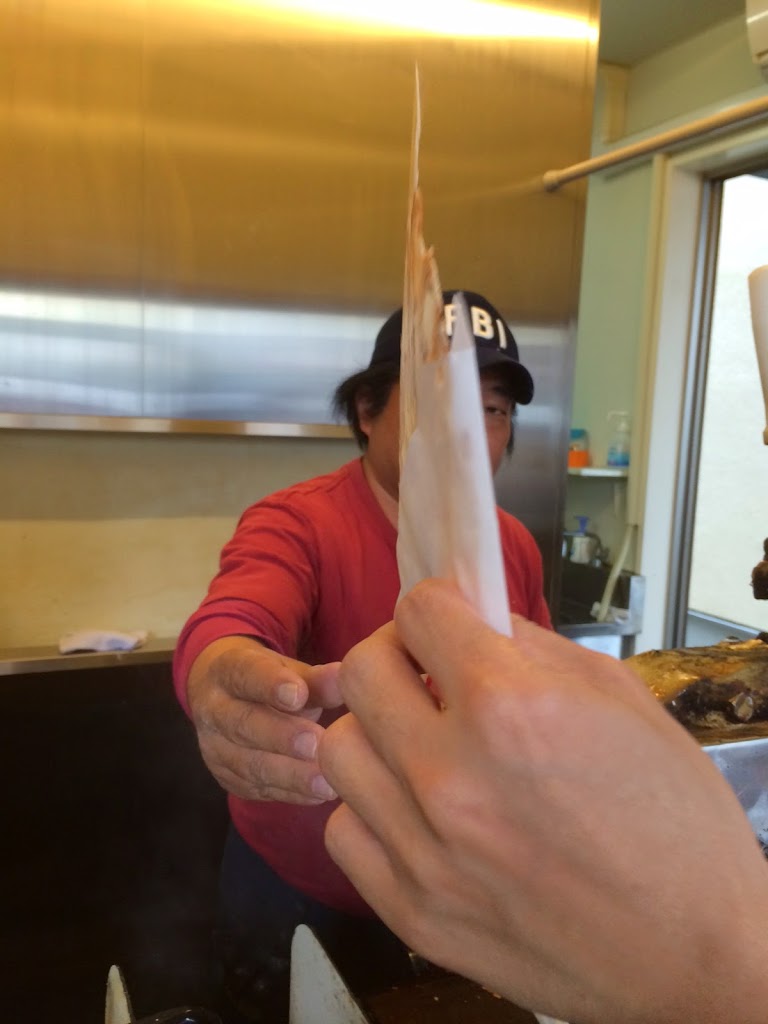 Final result: squid cracker, crispy and delicious.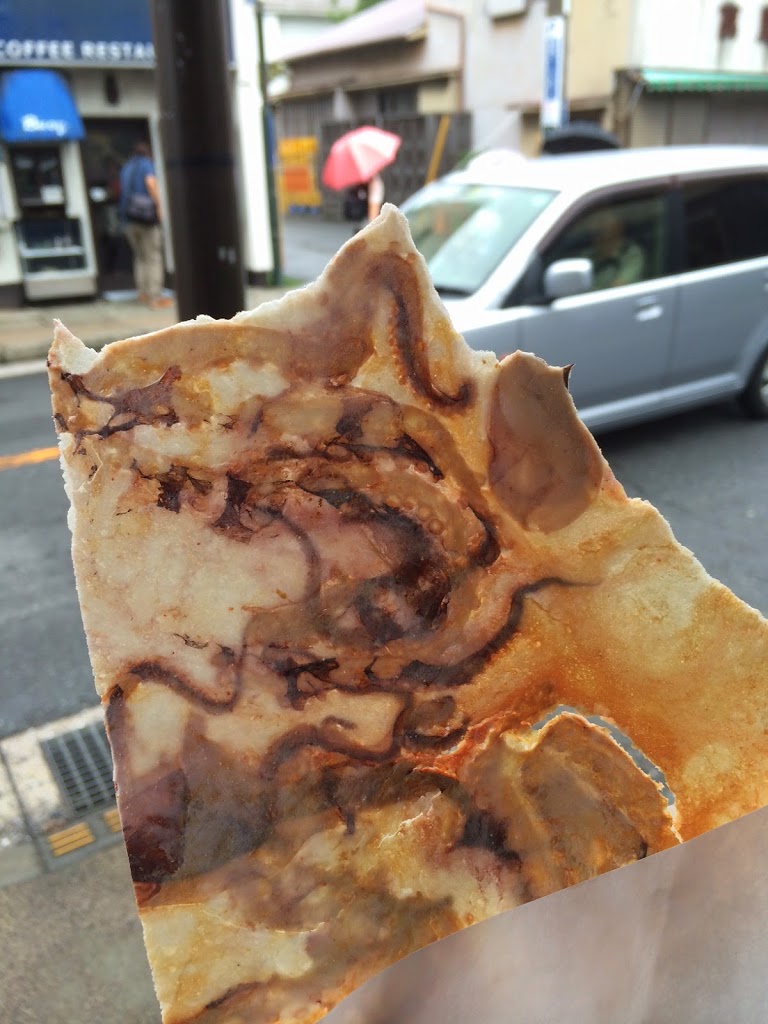 The squid cracker shop can be found on the way to Big Buddha in Kamakura. It's the most crowded shop along the way.