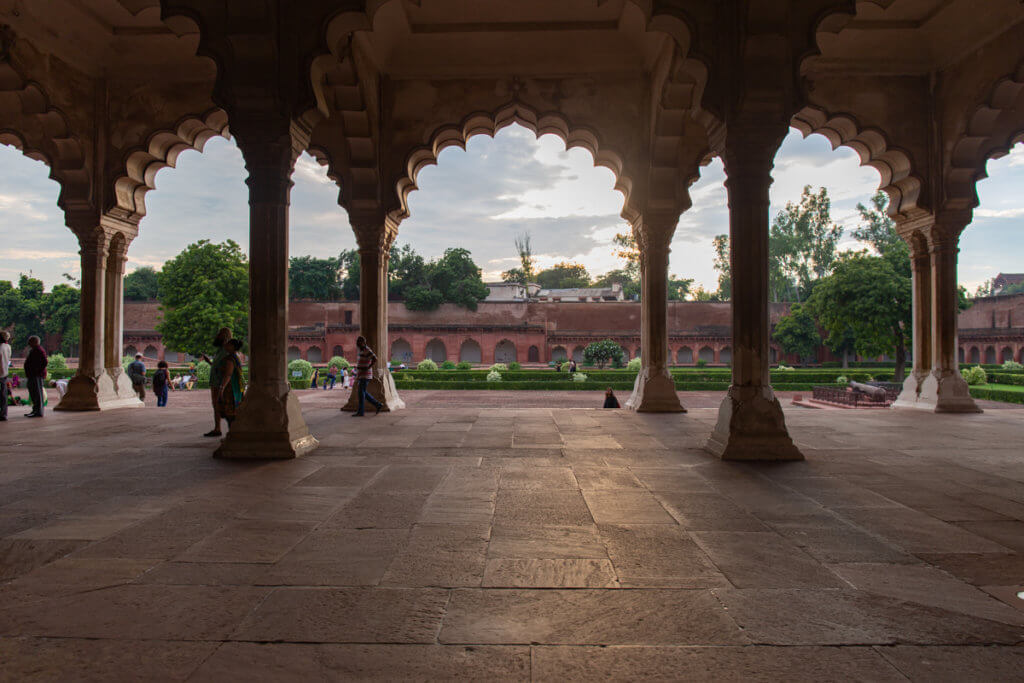 "The Agra Fort is located 2.5 km northwest of the Taj Mahal. It was rebuilt by the Mughal Emperor Akbar in 16th century. The construction completed in 1573. The Emperor Akbar used red sandstone to rebuild the Agra Fort. It's the only fort in India where the early Mughal emperors resided. In 1983, the Agra Fort was designated as UNESCO World Heritage Site"
The Agra Fort is one of important historical landmarks of India which is located in Agra city. Its magnificent structure is overshadowed by the popularity of Taj Mahal.
If you happen to be in Agra, the Agra Fort should be on your list of places to see. There are more than enough things to admire inside the Agra Fort, from the structure of the fort, the garden, the mosque, the wall decoration, the ceilings, the small temple and, of course, the view of Taj Mahal. An hour is not enough to explore massive area of the Agra Fort.
We spent nearly 2.5 hours to go around the Agra Fort, stopped at many spots. Frankly, I loved exploring the Agra Fort more than going around the Taj Mahal. It was not as crowded as in the Taj Mahal. Probably because of the Fort's many structures, people do not concentrate in one particular area only.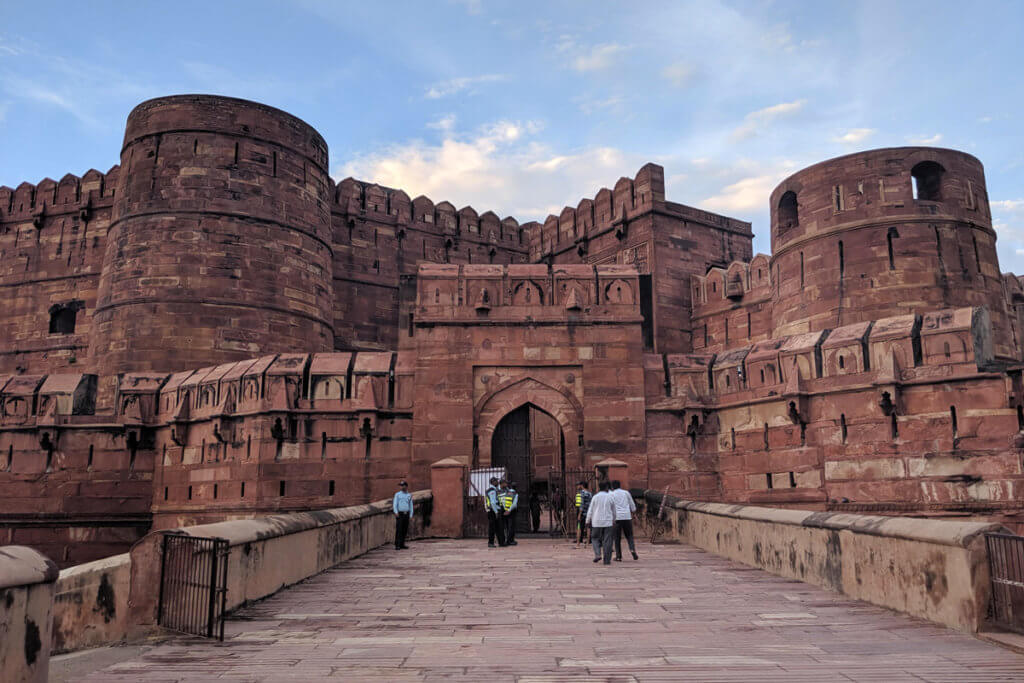 The front part of Agra Fort's predominant colour is red, a strike contrast to the white marble structures that the latter Moghul Emperor Shah Jahan loved. The colour appears nice on the pictures even if it's taken by mobile phone.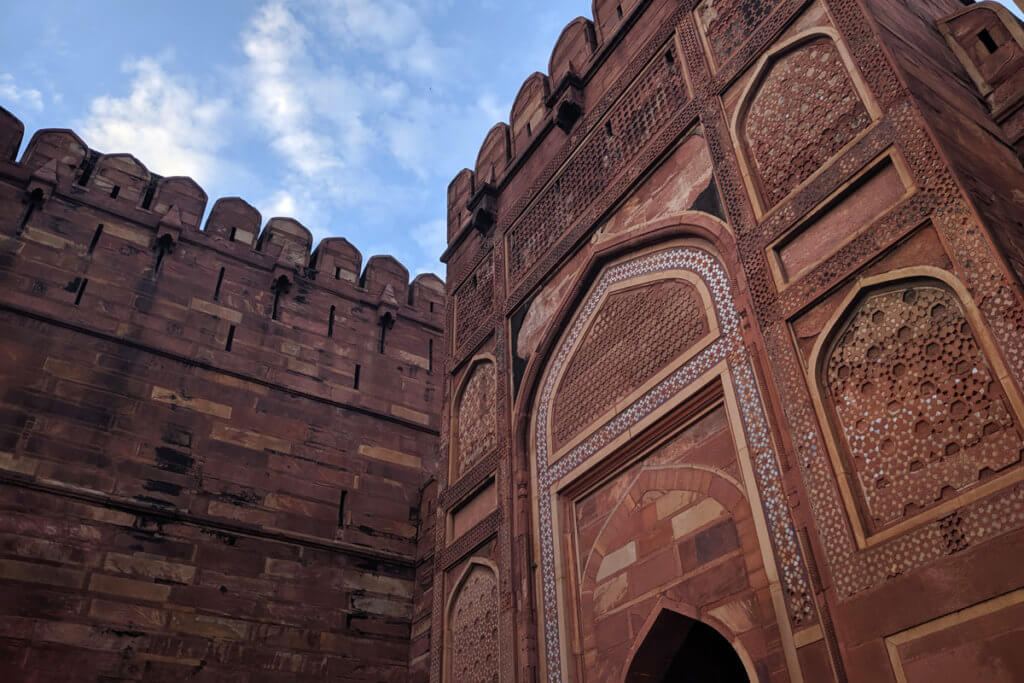 The history records that there are hundreds of different structures inside the Agra Fort. Some survived the time, some were demolished by Emperor Shah Jahan to make his way to build white marble structures, some were destroyed by the British to make barracks.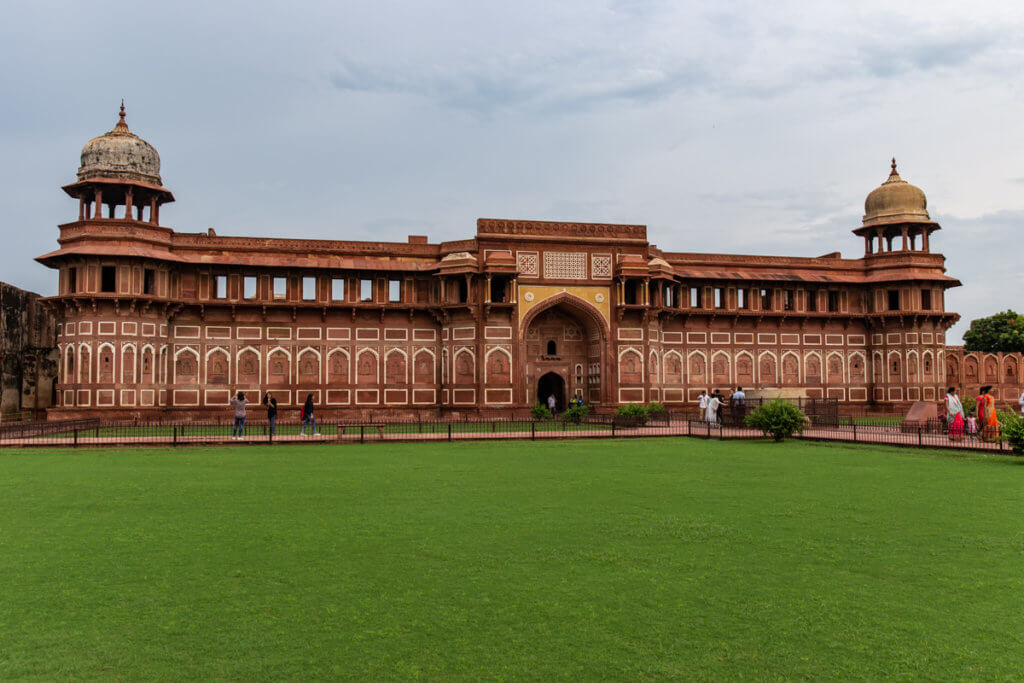 There are some historic sites inside the Agra Fort. The first one to see is the Jahangir Palace. There's a monolithic bathtub that belonged to Emperor Jahangir located right in front of the Palace.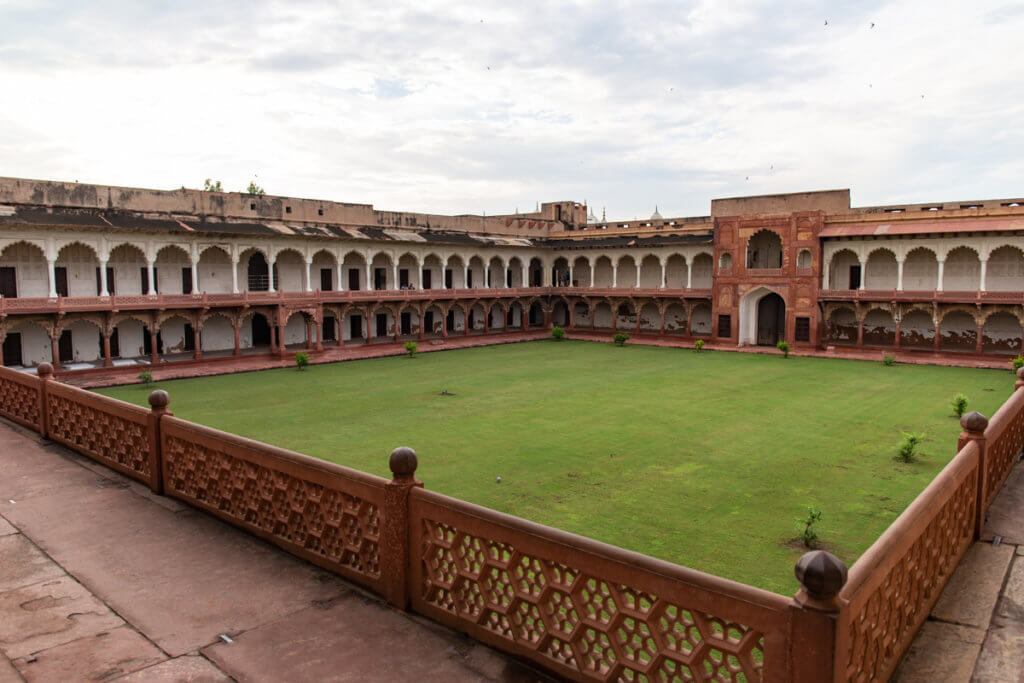 Shahjahani Mahal, consists of a large hall, side rooms and an octagonal tower on the river side. It's connected to Khas Mahal, where Shah Jahan lived with his most favourite wife Mumtaz Mahal, is heavily influenced by Islamic and Persian style.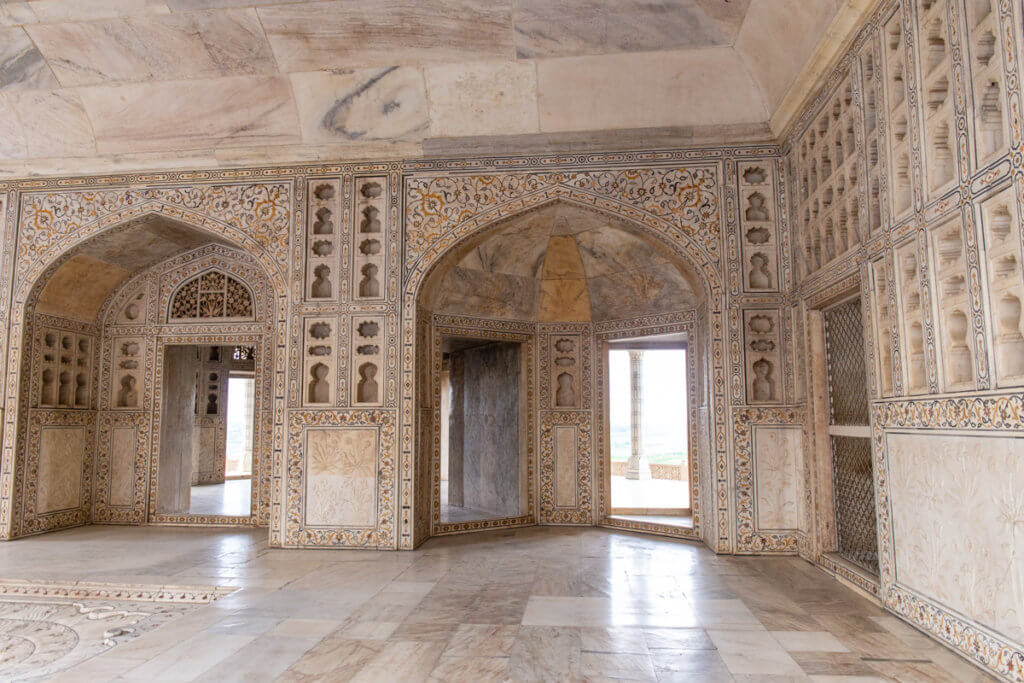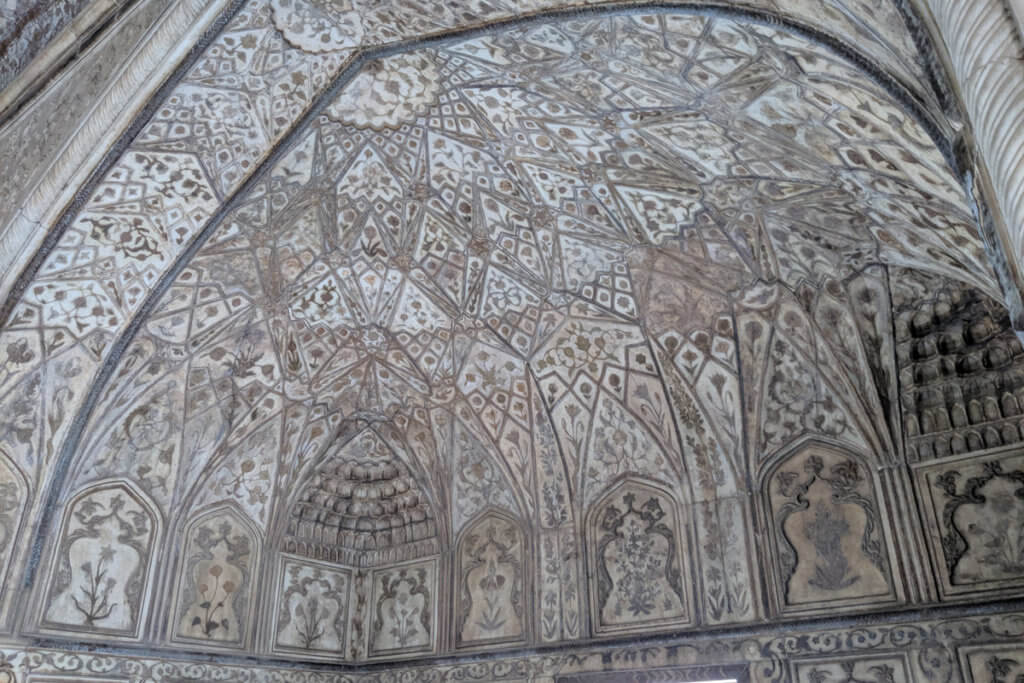 Nagina Mosque was dedicated as a prayer hall for women of the fort. The entire structure of the mosque and its surrounding are entirely white marble. If you enter this part, shoes are not allowed inside and must be kept outside the entrance of the mosque.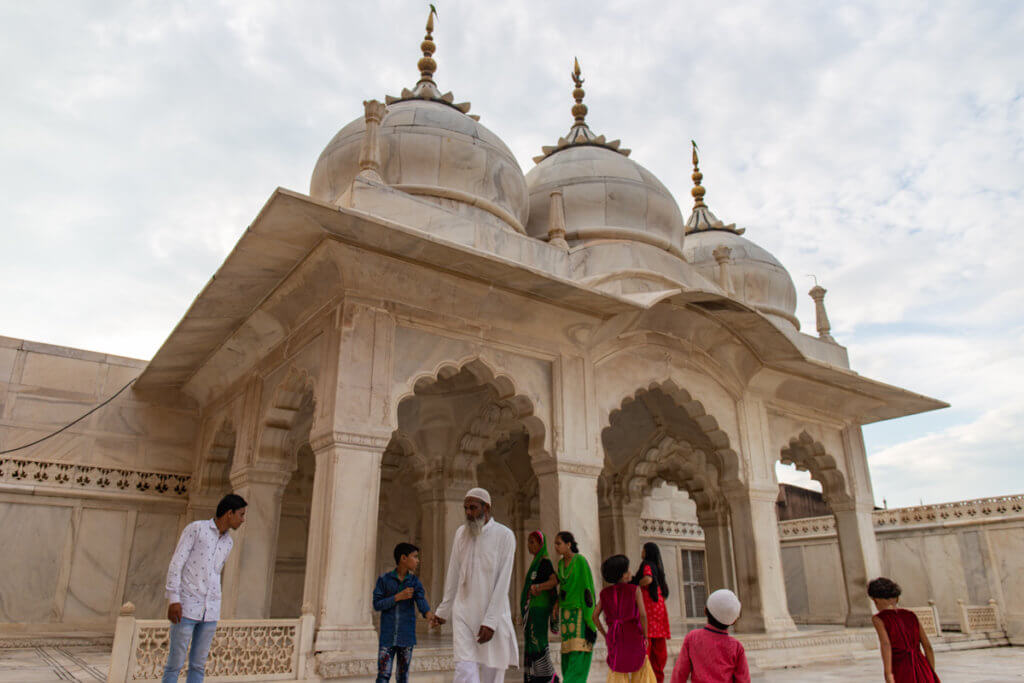 Diwan-I-Am, hall of public audiences where the emperor held held hearing sessions and discussed important issues with his subjects. Here too, the predominat colour is white.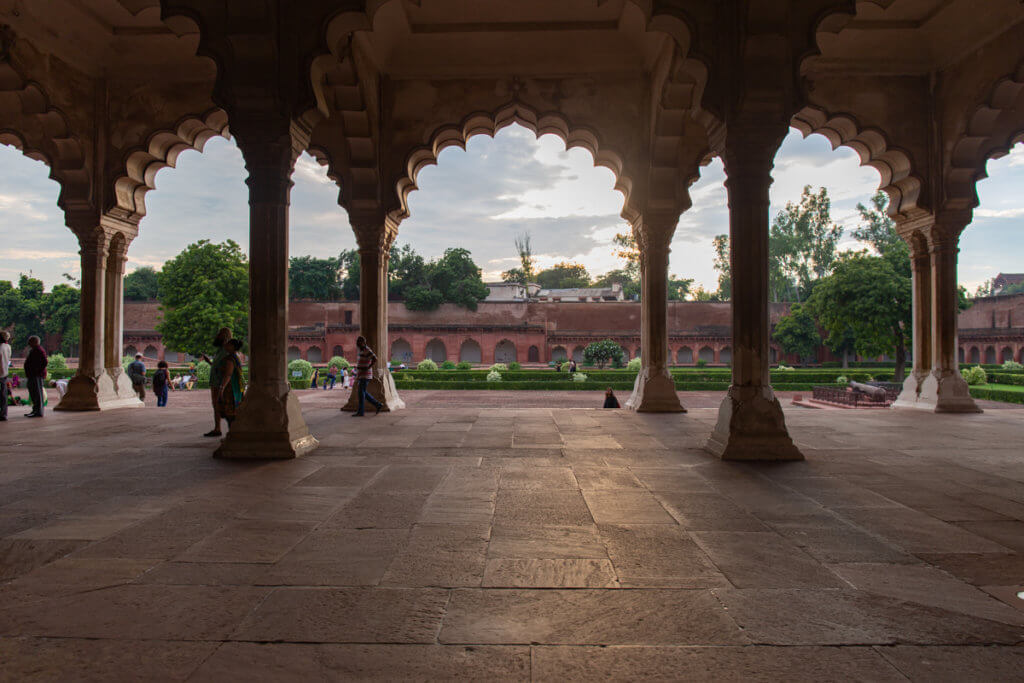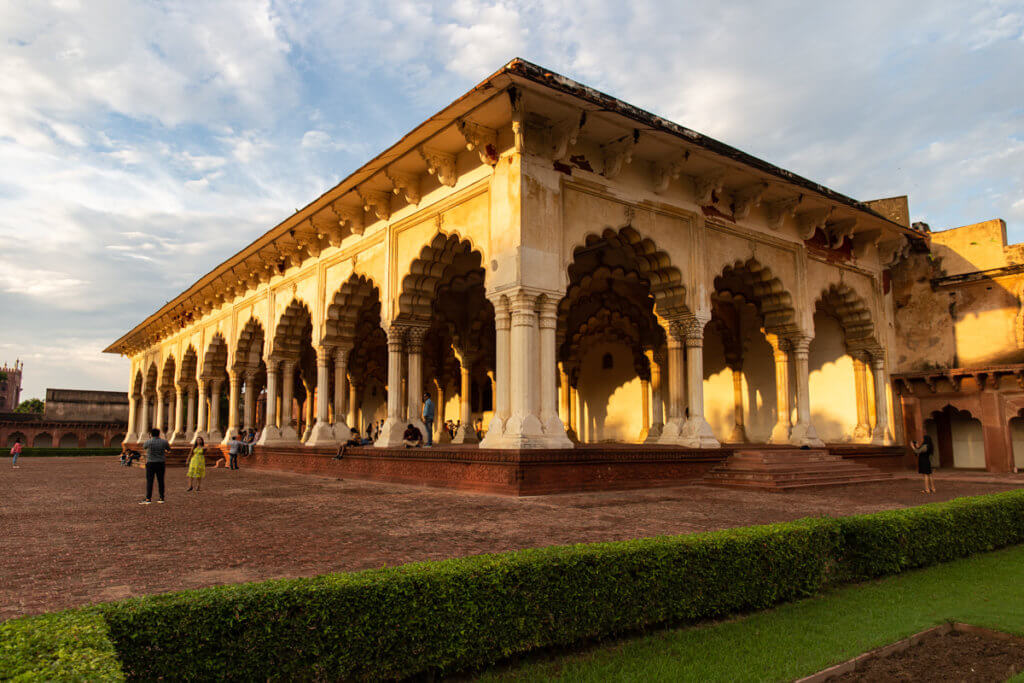 Some Practical Information & Tips :
Opening hours: 6 am to 6 pm, Saturday to Thursday. It's better to visit the Agra Fort before the sunset or before the closing time.
Best season to visit : April to November
Ticket booth is located right in front the entry gate Amar Singh Gate
Entrance fee : 550 INR/foreigner, SAARC/BIMSTEC countries 90 INR/adult, no entrance fee for children below 15 years old
Food and snacks are not allowed within the premises
Tripod of any size is prohibited