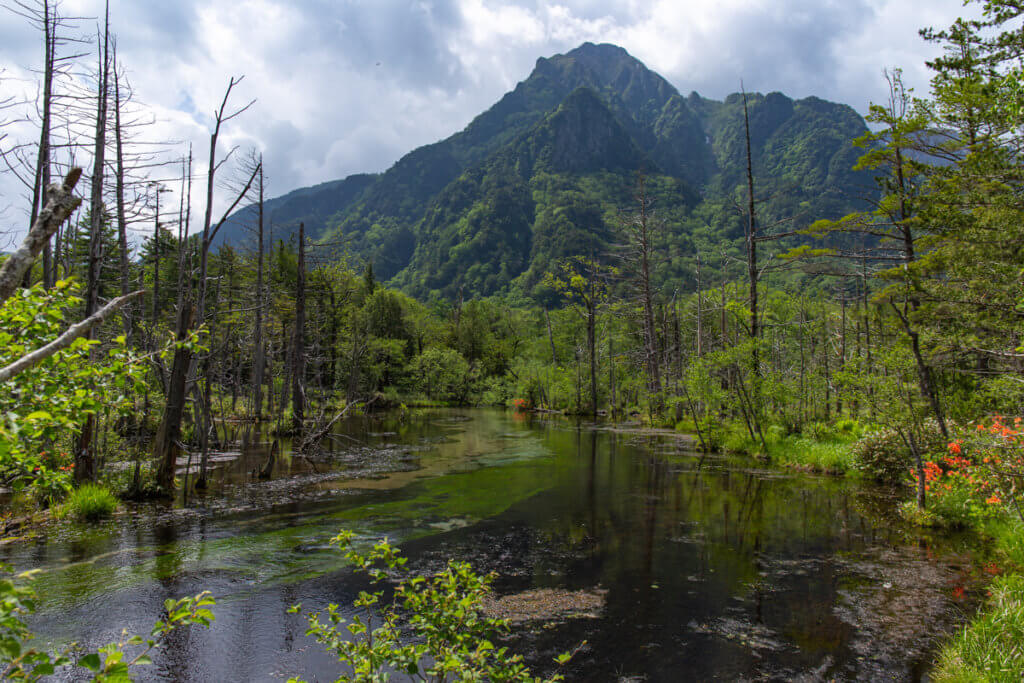 Amongst must-visit-places in the central part of Japan, Kamikochi is a popular place for local and overseas tourists. What makes Kamikochi a great place to visit is its breathtaking landscape, better yet no traffic jam. Kamikochi is located within a natural park. This makes access to Kamikochi is limited only for public transportation. Private cars access is not allowed to safeguard the natural environment within Kamikochi. For a beautiful place, that comes as a blessing.
I wrote a guide to Kamikochi in a different post. Here, I want to say again that it's better to spend a day or stay an overnight in Kamikochi to soak in its serene beauty. A few hours visit is fine surely, but because of its mountainous location, taking nice pictures (IG worth bragging) can be challenging. Weather changes several times in a day (cloudy, rainy, sunny). You can never be sure what weather you will be facing in Kamikochi. If you and I are the type of people who visit a place to do more than pictures taking, then spend a full day or an overnight in Kamikochi. Trust me, there're many spots to see and do.
Here are things to do in Kamikochi:
Visit Kappabashi Bridge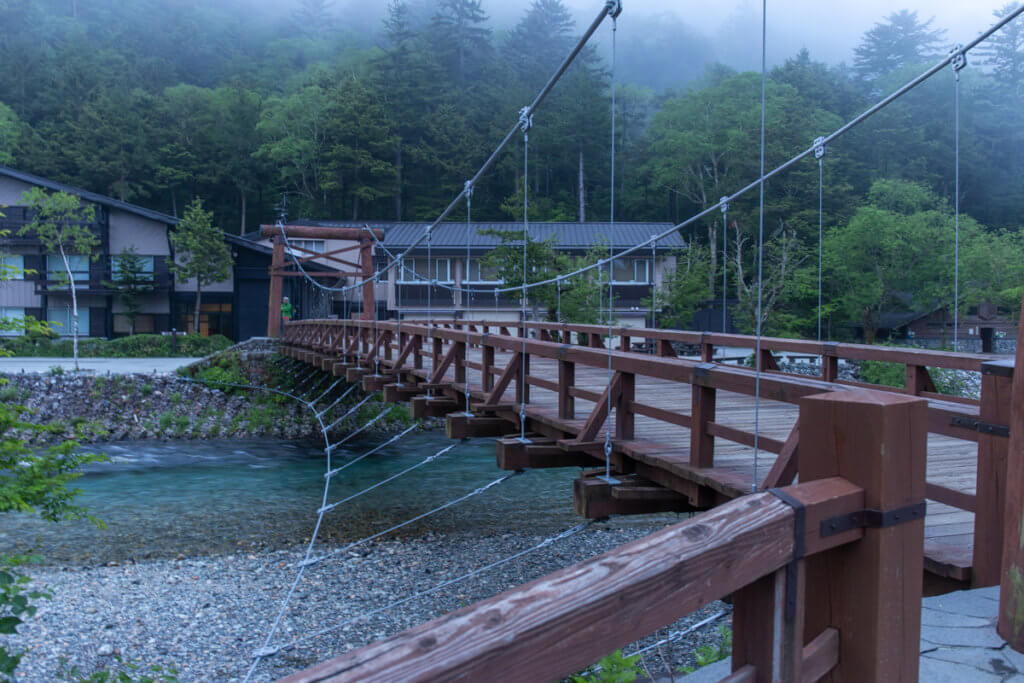 The wooden suspension bridge is Kamikochi icon, thus, always is on top of must visit spots list in Kamikochi. Kappabashi bridge is the perfect spot for a stunning view of Hotaka Mountains; Mount Nishi-Hotaka, Mount Oku-Hotaka, Tsurione Ridge, and Mount Mae-Hotaka. Plus point, it is located within five minutes walking distance from bus terminal.
Take Picture of Hotaka Mountain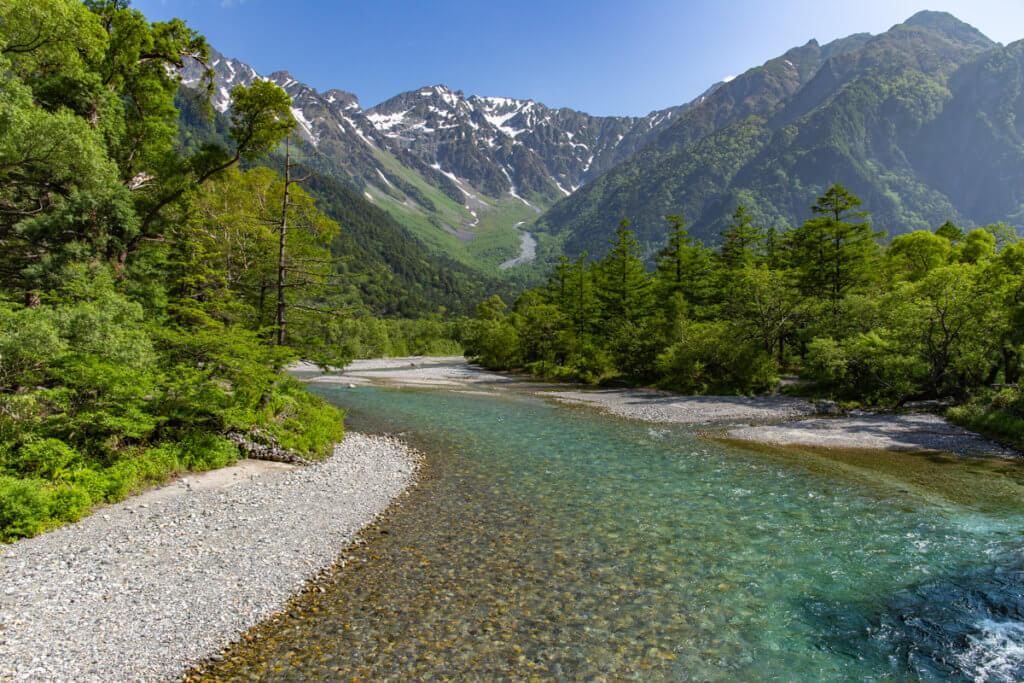 I'm a bit reluctant to put this in list of things to do, because it's not easy to capture this view. The mountain range is always covered by clouds. If you visit Kamikochi for an hour or two, you may not get this view because of the weather. Tips: spend a little bit more time at Kappabashi bridge and wait patiently for the clouds to clear up. This postcard view is really worth-waiting for.
Visit Tashoike Pond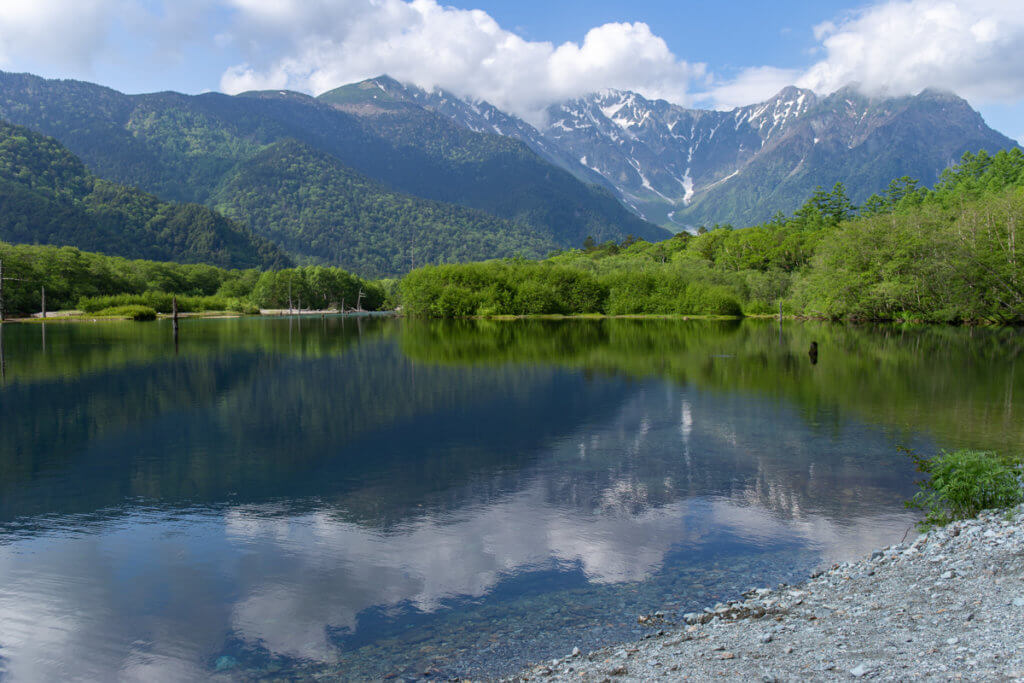 Most tourists prefer to stay at Kappabashi bridge. There's only relatively small number of people decides to visit Tashoike Pond. On a clear day, the view is amazing. Tashoike Pond is located within 15 minutes walk from Kamikochi bus station. It is definitely a place you should not skip while in Kamikochi.
See Tashiro Marshland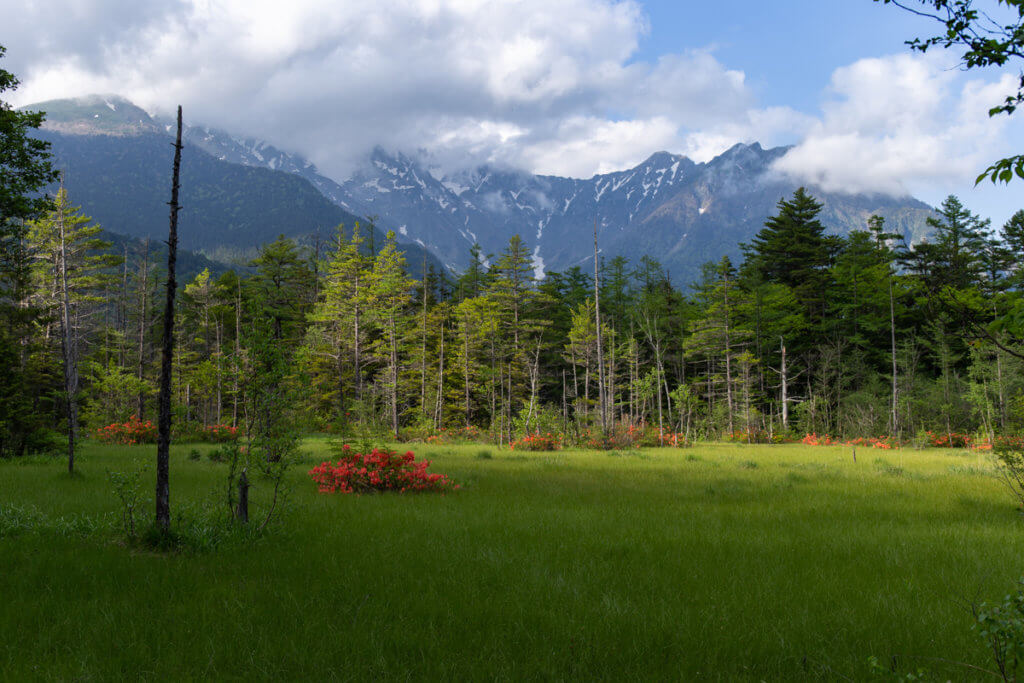 It takes a little bit of walk to reach Tashiro Marshland but it worth every single step. Not only Tashiro Marshland offers a great view, it also a home to different type of birds. We didn't see any but they were singing so nicely that we decided to stop several times just to listen to the birds.
Explore Dakesawa Marshland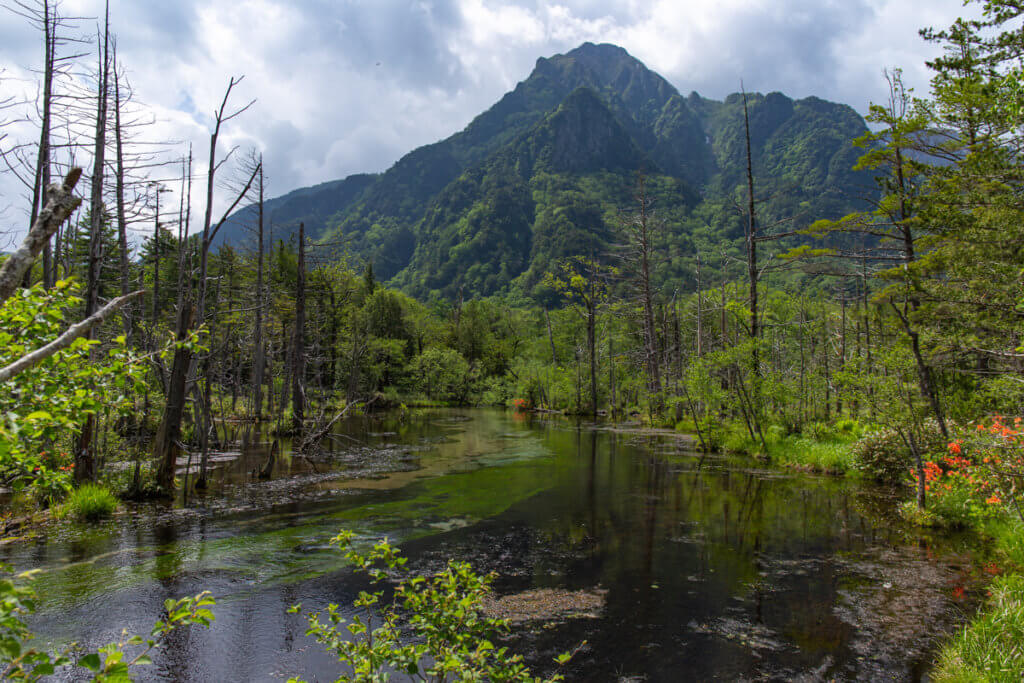 Dakesawa Marshland is one of the most scenic spots in Kamikochi. It's located 5 – 10 minutes walk from Kappa bridge. Getting there is so easy because of the wooden pathway. Look for a viewing deck for taking this type of picture.
Go Trekking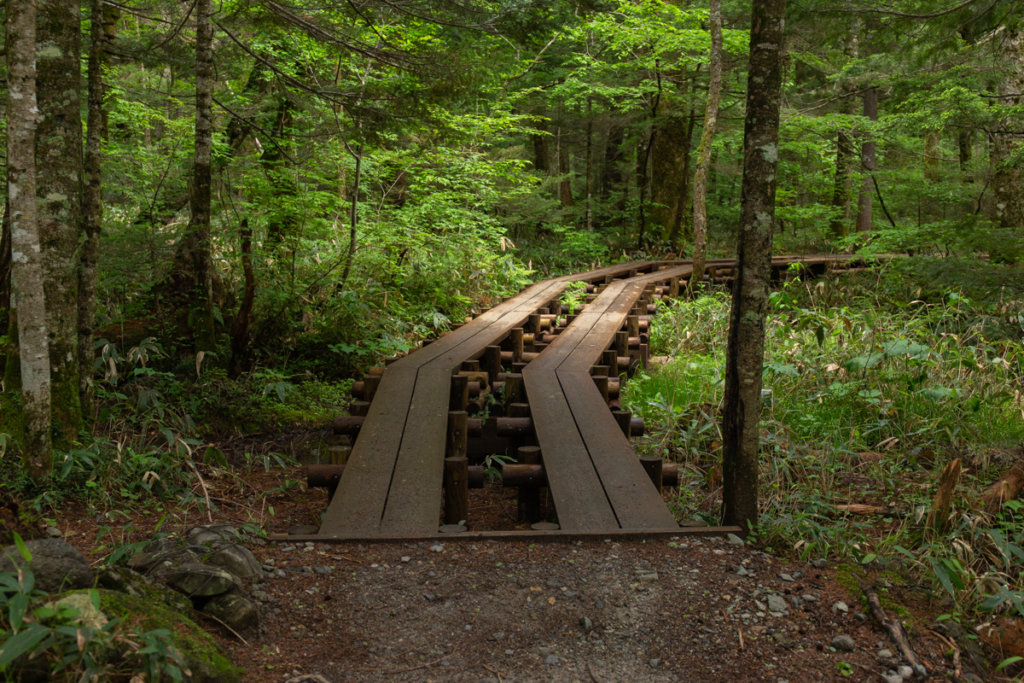 Trekking is obviously what makes people spend a night or two in Kamikochi. It's a great place to go trekking for several reasons. First, it's easy to go trekking in Kamikochi because the area is flat and wooden pathways at many spots. Second, it has scenic routes (also instagrammable). The challenge is the weather that changes several times in a day. We were lucky enough to see the sunshine almost entire time when we were there. The rest of the time was raining
Buy Almond Cookie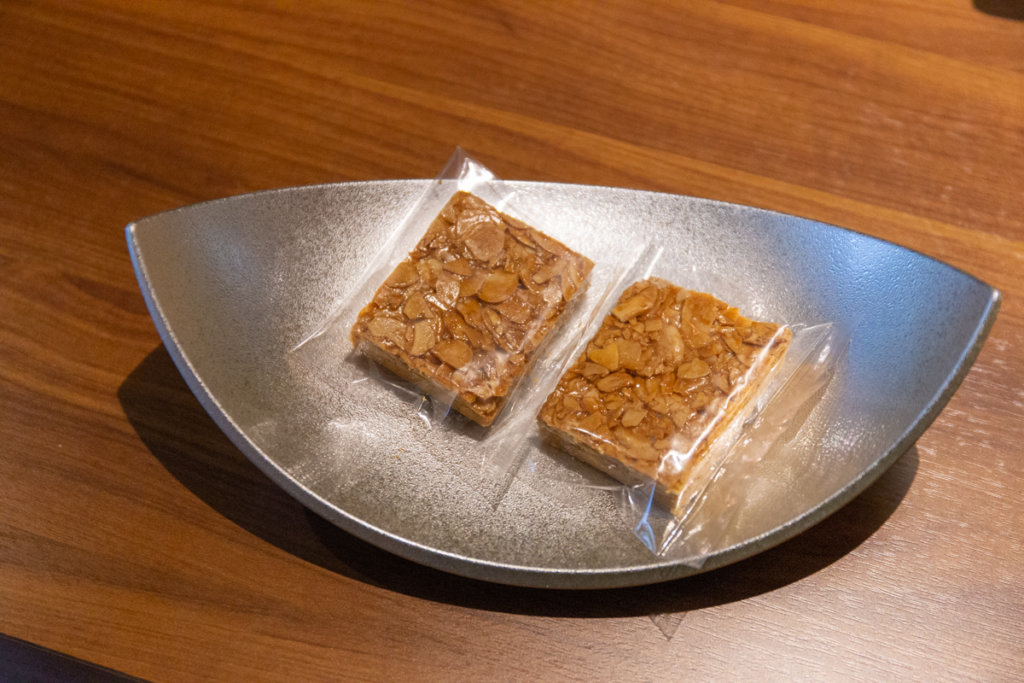 Everything in this blog is about "visit", "see", then suddenly comes shopping. I know it sounds a little bit strange but I have to say this: buy almond and walnut cookies. They are so delicious.
I did not think of buying any cookies before trying these "welcome treat" in our hotel room. After a few bites, we realized that we must buy it. We went to every single souvenir shop in Kamikochi to buy this cookie. I found one shop at Kamikochi bus station selling this delicious cookie. It costs only 150 yen each. We bought plenty!
Some tips for exploring Kamikochi
Wear proper walking shoes
Mosquito repellent always comes in handy in summer time
Take rain coat with you
There are some monkeys around. If you bump into one, never ever stare at monkey.