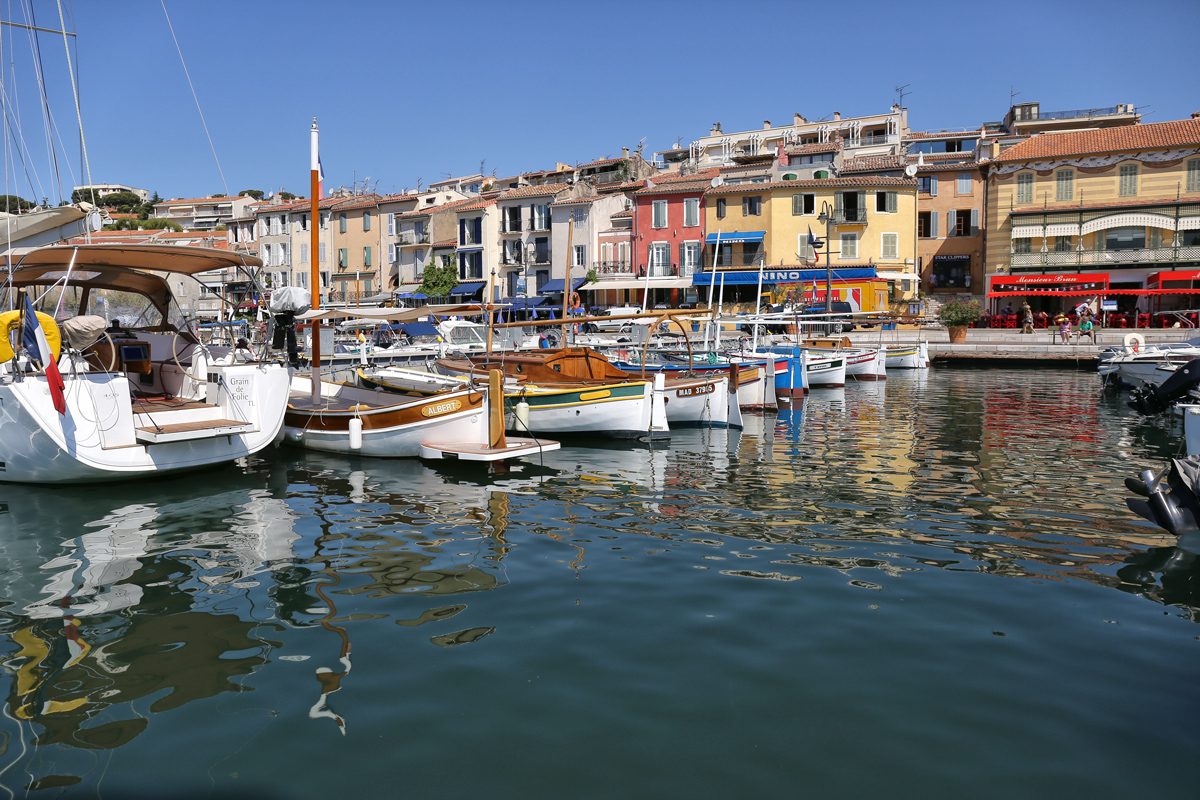 "He who has seen Paris but not Cassis can say, I haven't seen everything" ~ Federique Mistral, a Nobel prize winning writer.
Our French friend echoed the same feeling as the Nobel prize winning writer. "Skipping Cassis while in Provence is a big loss", she said. It was more than enough to make up our mind to visit Cassis during our short holiday in Provence-Alpes-Cote d'Azur. We easily understood the reason why behind all these sayings.
Without much planning we headed to Cassis at early morning. Lucky for us, Cassis could easily be reached from Marseille. The only plan that we had was to grasp the best of Cassis as much as we could in less than 7 hours. It was not a long time to be in a new place but it was more than enough to let Cassis into our heart.
Cassis is a popular tourists destination. It's famous for its cliffs, sheltered inlets or calanques and beautiful port. Top things to do in Cassis are mostly centralised at the port and calanques which make it easy to see the best of Cassis in a one day trip.
Here are things to do in Cassis in a day trip:
Take a Boat Tour to Calanques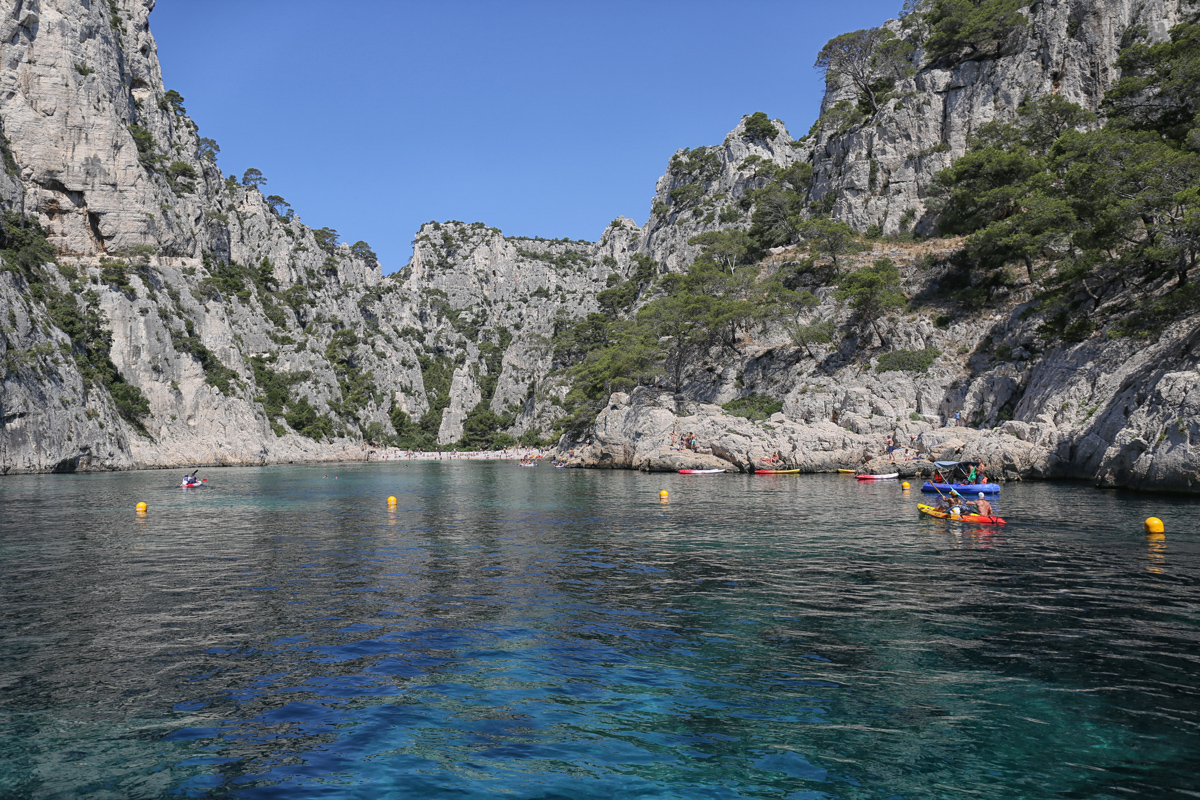 Calanques, the sheltered inlets are the highlights of Cassis. Taking a boat tour is the easiest way to see some calanques/sheltered inlets. There are more than enough boats to take visitors to see the calanques. The tickets can be easily purchased from the counter that is located nearby.the pier. The shortest and the cheapest boat tour lasts for 30 minutes, visiting three calanques that are located close to the port. The other boat tours last for 60 to 180 minutes.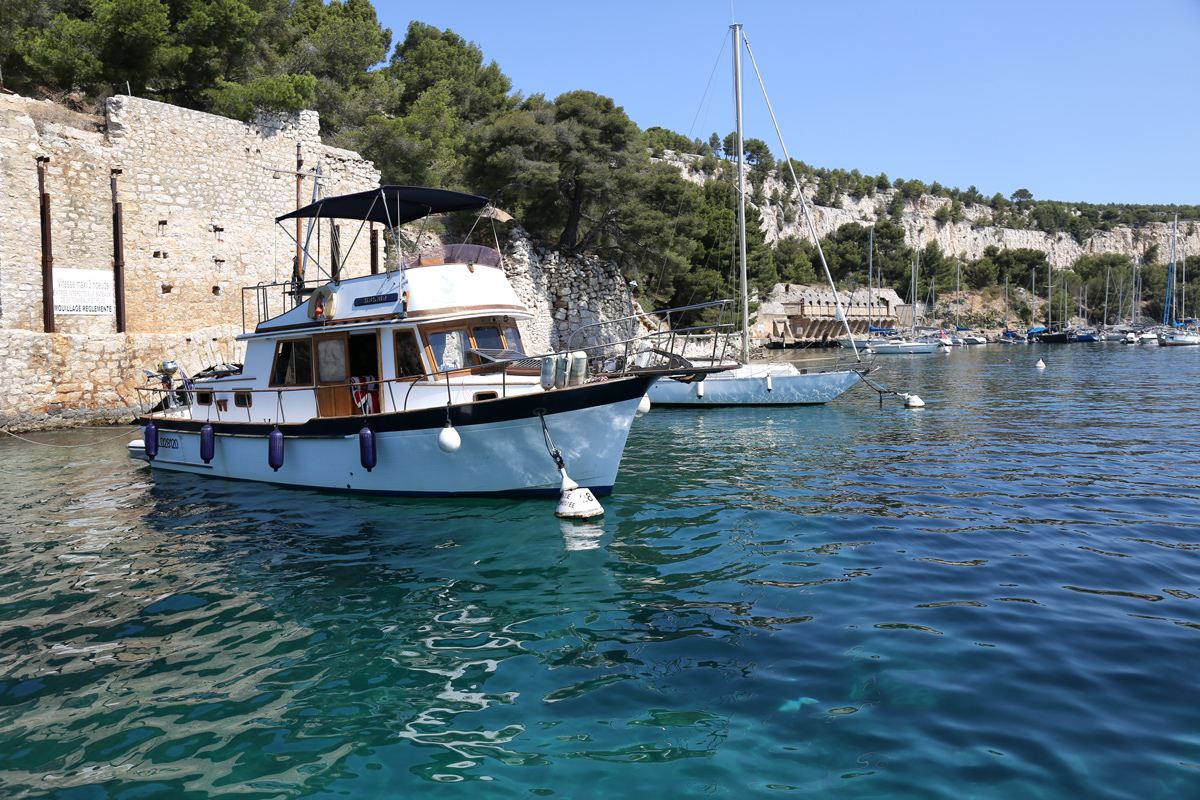 Take a Hike and Stay at the Sheltered Inlets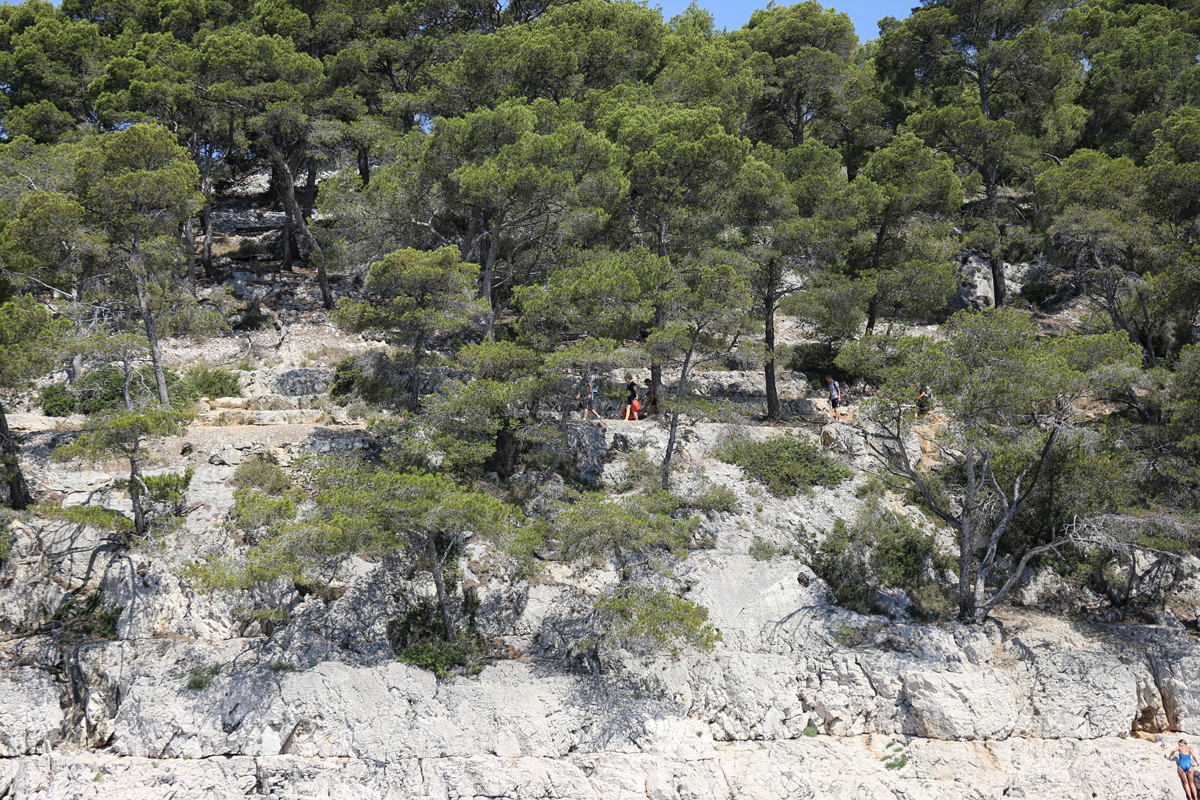 Taking a hike to the closest Calaque can only be done for more than 7 hours stay in Cassis and when physical condition allow. Visiting the sheltered inlet is worth taking. The view from the sheltered inlets / calanques are beautiful and there are less people compare to the main shore. Hiking is the only way to step on the beach that surrounded by the cliff. Family with infants and toddlers are not allowed to hike to any calanques.
Take A Swim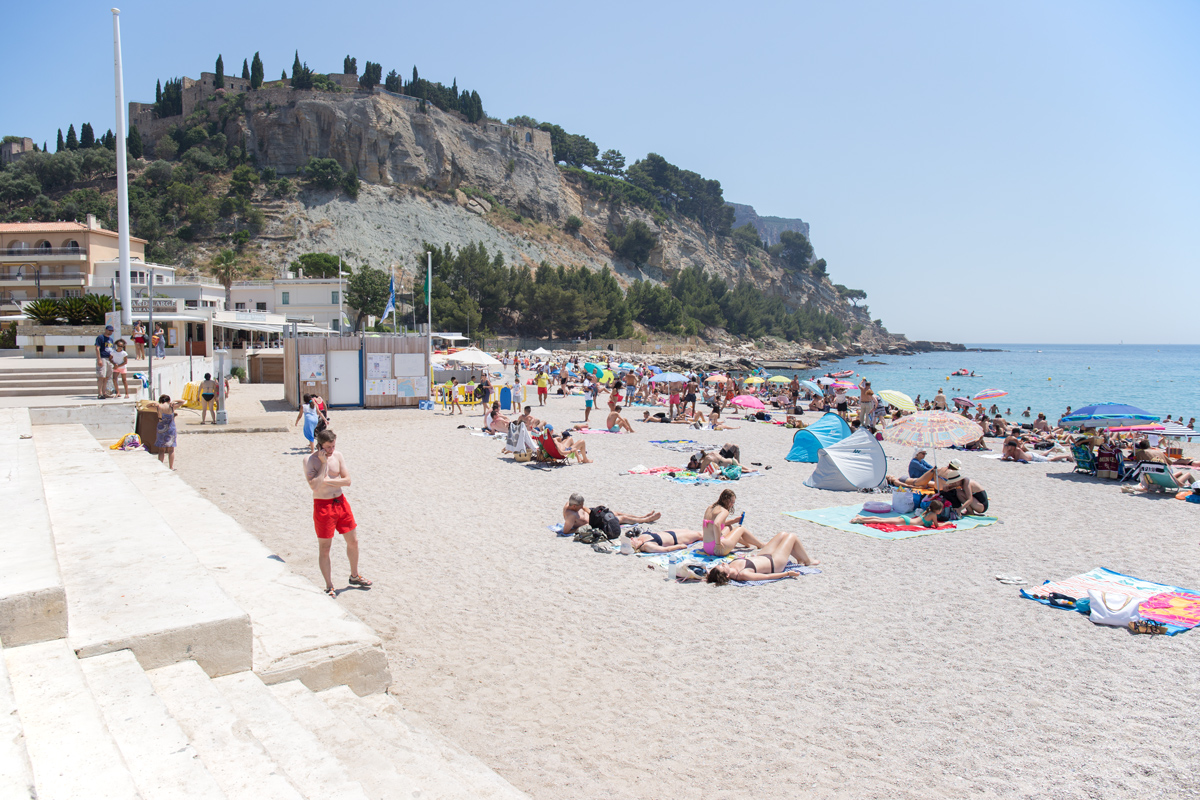 Get your swimsuit ready, turquoise waters of Cassis is calling a swimmer to jump in.
Take a Stroll at City Center 
Pick any alleyway as a start, follow the path and lose yourself in Cassis winding alleyway. There are some alleyways however are close with chains-portal. Although there's no sign saying "do not enter", it's better not to walk inside that types of alleyways.
Enjoy Seafood 
As a port town, Cassis strongest forte is seafood: fish, mussels, squids are available at the restaurants in the city centre. Pick any restaurant facing the port to dine and enjoy the scenery of the port. For the food, try Boullaibaisse, a typical Provencal fish stew consist of three different kinds of fish. Originally Boullabaisse is coming from Marseille but it is also available in almost every single restaurant located in front of Cassis Port.
Practical Information:
Getting there: by train from Gare de Marseille to Gare de Cassis. The train ticket costs 6 euro / one way (class 2). It's better to get the round trip ticket because in many cases the ticket to Marseille often sold out (in summer). A bus to Cassis city centre / port is right outside Gare de Cassis.
Safety: relatively safe to go around by walking.
Shopping: there are many stores selling local souvenirs, snacks and sunscreen. There's also a store selling beach mats, umbrellas and swim ring located close to the bus stop.