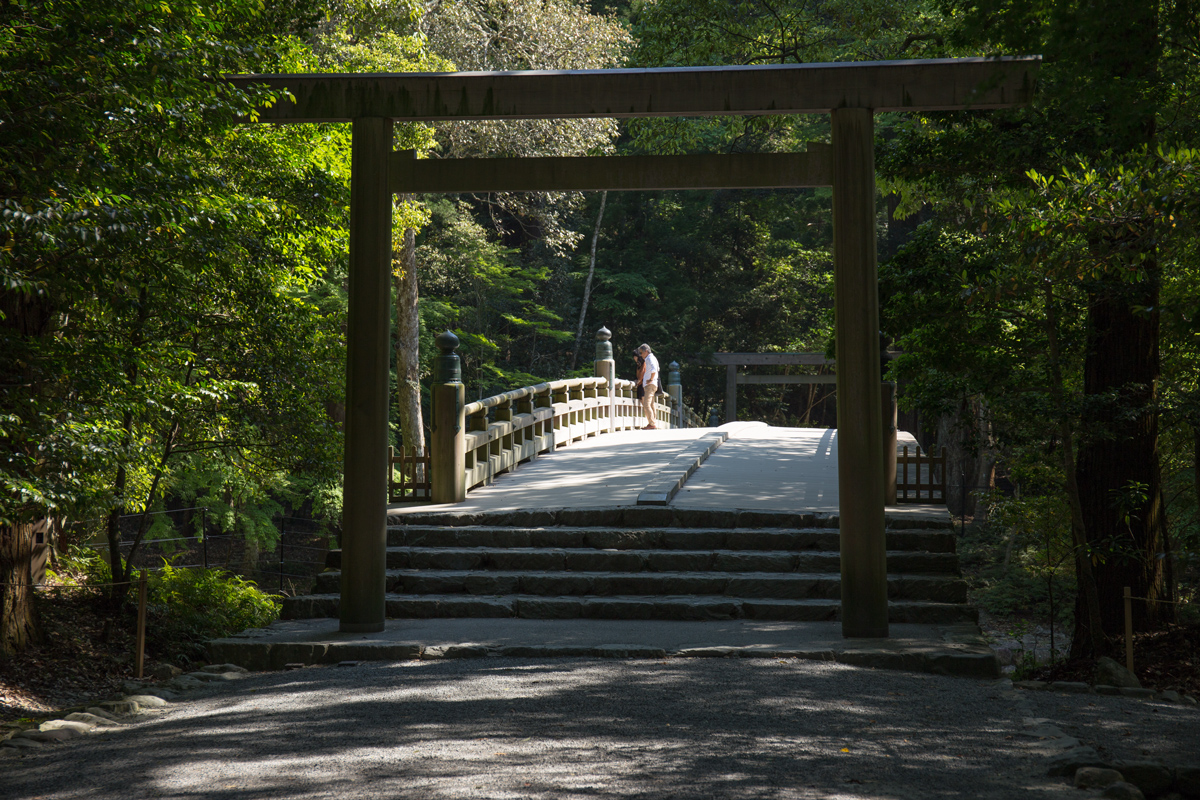 The main reason we were itching to visit Mie Prefecture was Ise Grand Shrine or Ise Jingu. After having been living in Japan for three years now, the urge to see the shrine that represents the national religion of Japan was justifiable.
The Ise Grand Shrine is Shinto's holiest shrine and regarded as a home to Japan's national religion. It's also one of the most visited shrines for pilgrimages and travellers. Because of its long distance from popular tourists cities like Tokyo and Kyoto, many international tourists tend to skip Ise Grand Shrine when visiting Japan. To attract more international visitors to visit Ise, the picture of Ise Jingu and a person in white kimono are posted in many places as part of Japan tourism promotion efforts. That picture was like an invitation card for Ikumo and I to travel to Ise, Mie Prefecture. So off we went to Ise over the weekend.
Ise can be reached from Tokyo but it is not a place for one-day trip. A night stay in nearby area is the best way to explore Ise.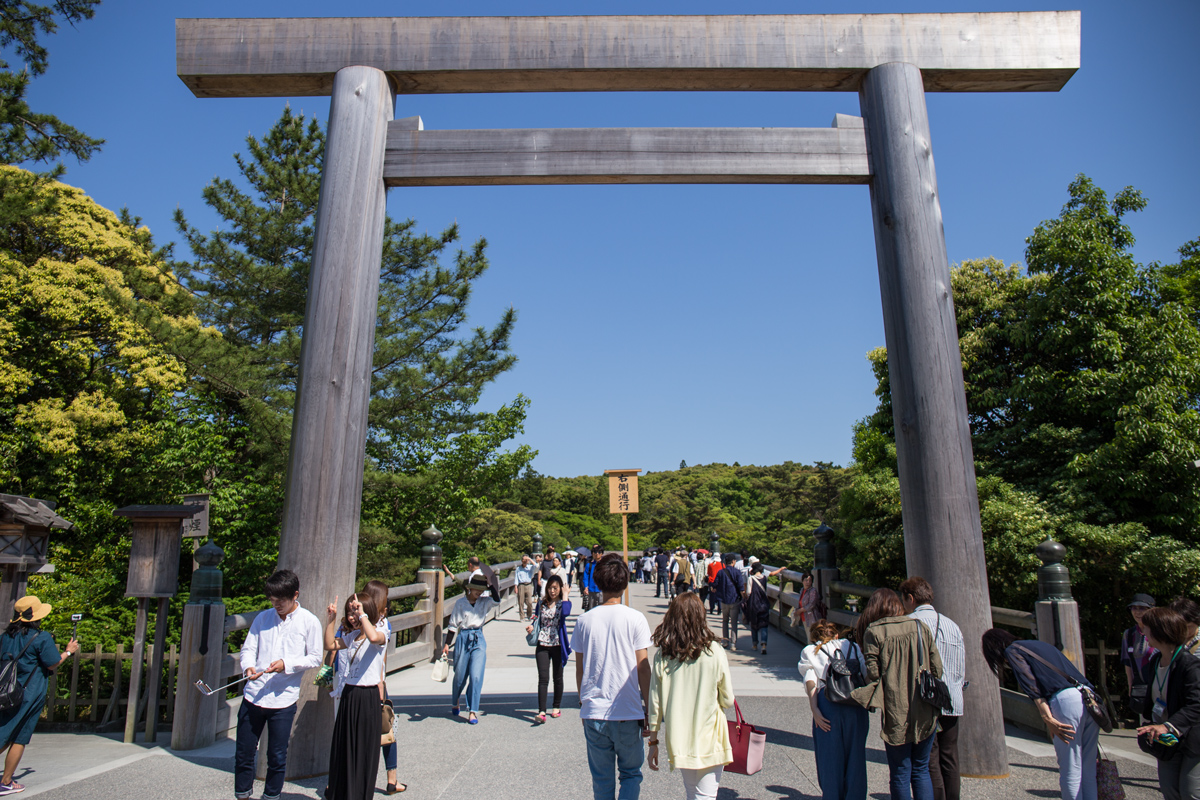 Like many popular places, Ise Grand Shrine was crowded with visitors. Crowds could already be seen from the very first gate to enter the Shrine.
The first gate is called Ujibashi or Uji Bridge. The Uji Bridge and divine palaces are rebuilt every 20 years as part of ritual ceremony to keep the purity of the shrine (Shikinen Sengu). Travellers would simply pass by the bridge or stop for awhile for pictures taking. For worshipers and pilgrimages, Uji Bashi is the first point where they bow to pay the respect to the sacred shrine before continue to the inner shrine, Naiku.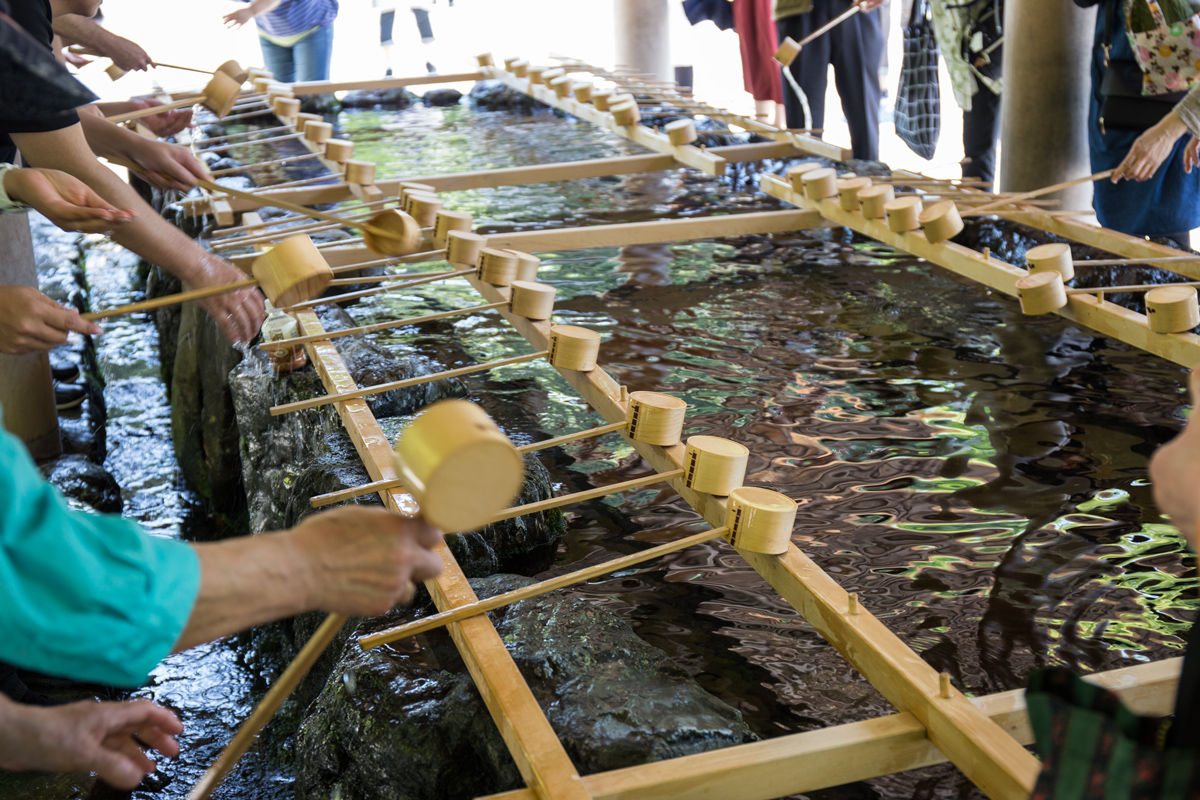 As part of the ritual, worshipers must purify their selves by washing hands and mouth before entering the shrine.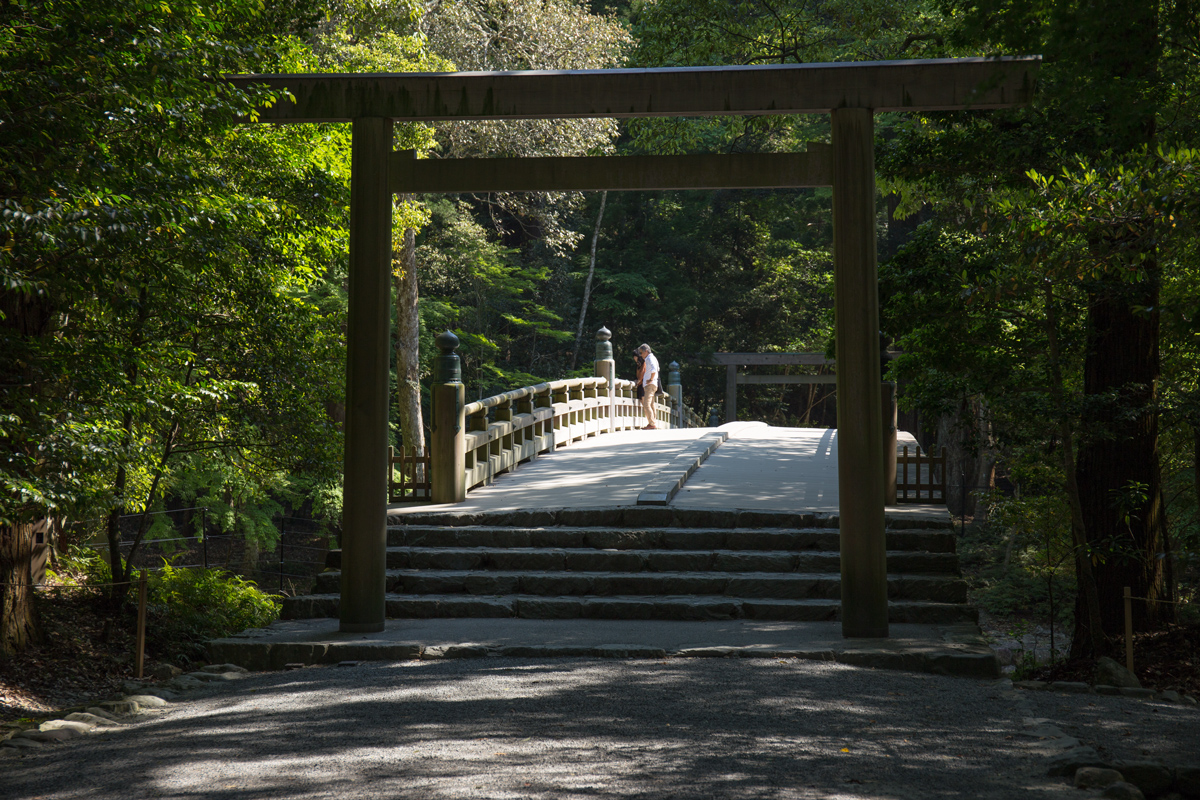 It took us several minutes walk to reach main sanctuary of Naiku (Kotaijingu), the inner shrine.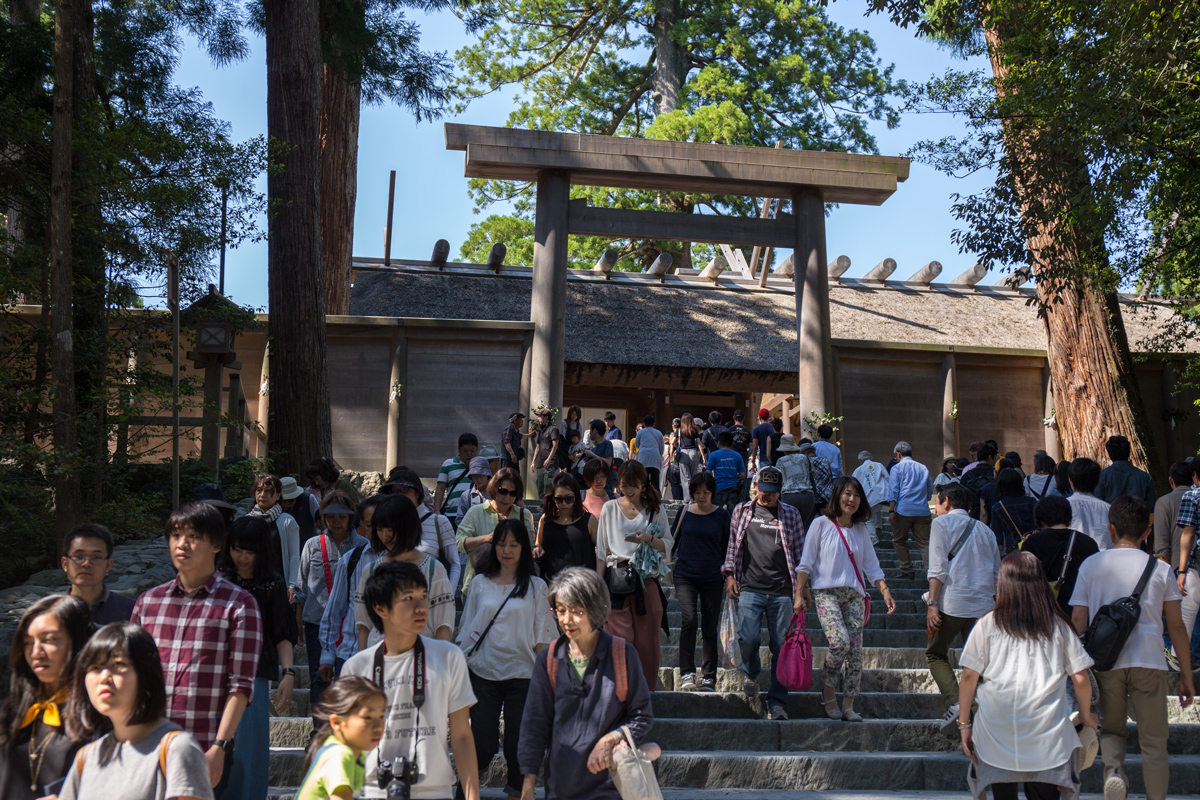 As the most important shrine in Japan, it's easily to comprehend the size of the crowd especially over the weekend.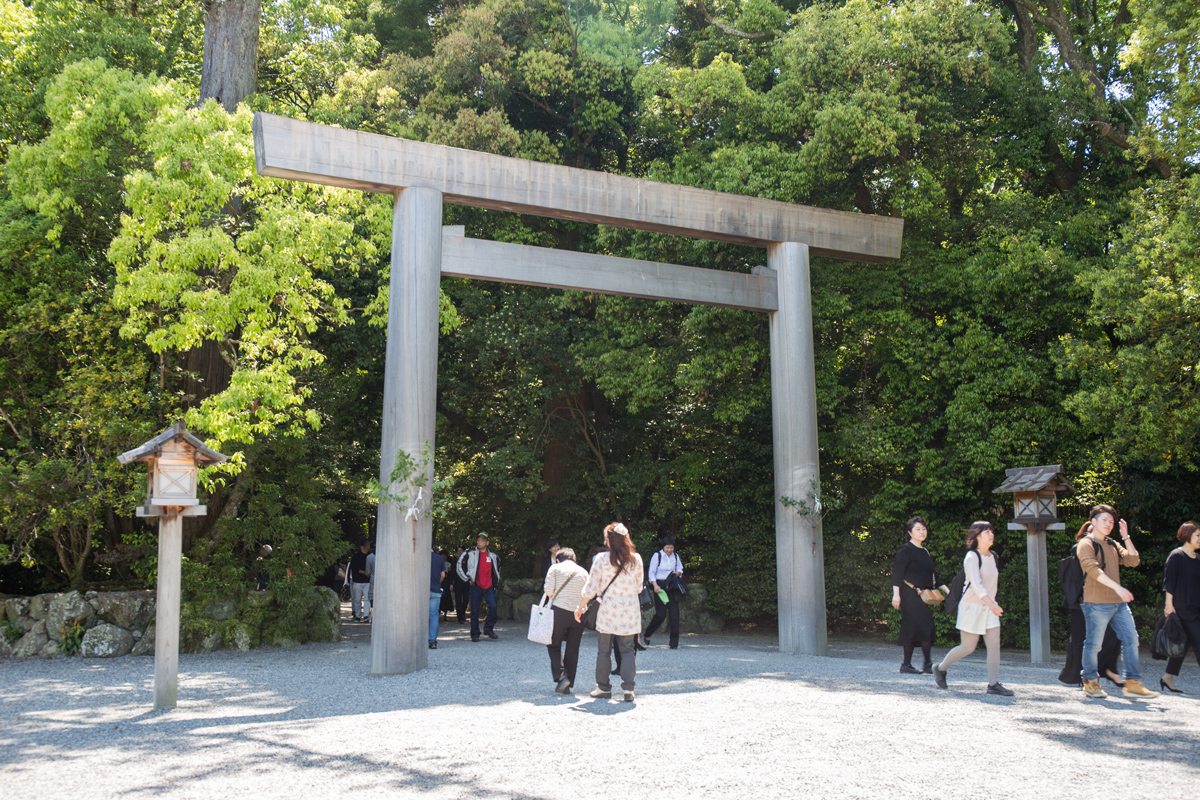 Other shrine is called Toyo'ukedaijingu or known as Geku. Many regard Geku is a place to pray for power and promotion. It's easily to comprehend many worshipers we met were dressed in nice suit and polished shoes.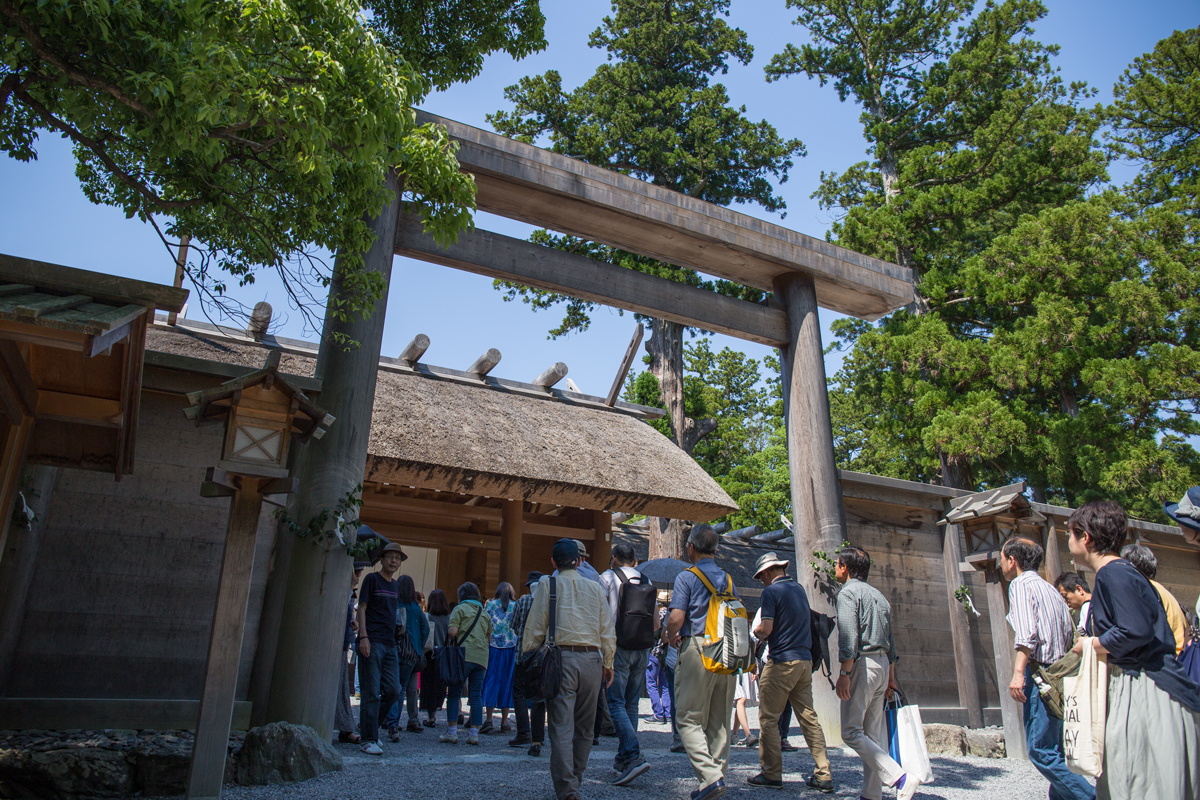 Worshipers and visitors are only allowed to access the outer part of the main sanctuary for praying. Securities are on duty to monitor the visitors (and kick out those who take pictures / video).
The Ise Grand Shrine is connected to Oharaimachi, a town-liked small market.
For travellers like Ikumo and I, visiting Oharaimachi turned to be an unexpected adventure. Shops are lined up selling foods, traditional snacks, drinks and souvenirs. The queue was a little bit unbearable under the blazing sun. So we skipped entering any of the stores, decided to take pictures and a little bit of crowd watching instead. It was nice seeing mostly Japanese in the area unlike many places of interests where crowded with tourists. Don't get me wrong is not that I hate tourists (I'm a tourist myself) but sometimes with too many tourists I lose the sense of "local" feeling of a place.
Visiting the Ise Jingu and Oharaimachi really gives a feeling of visiting a favourite place for the local.
Practical Information: 
Getting there: by JR Tokaido Shinkansen from Tokyo to Nagoya Station then continue by Kintetsu Line Limited Express to Iseshi Station then continue by walking or bus
Admission fee: free
Opening hours: from October to December 5am to 5pm, January to April and September 5am to 6pm, May to August 5am to 7pm
Taking picture/video of worship areas in Naiku and Geku is strictly prohibited