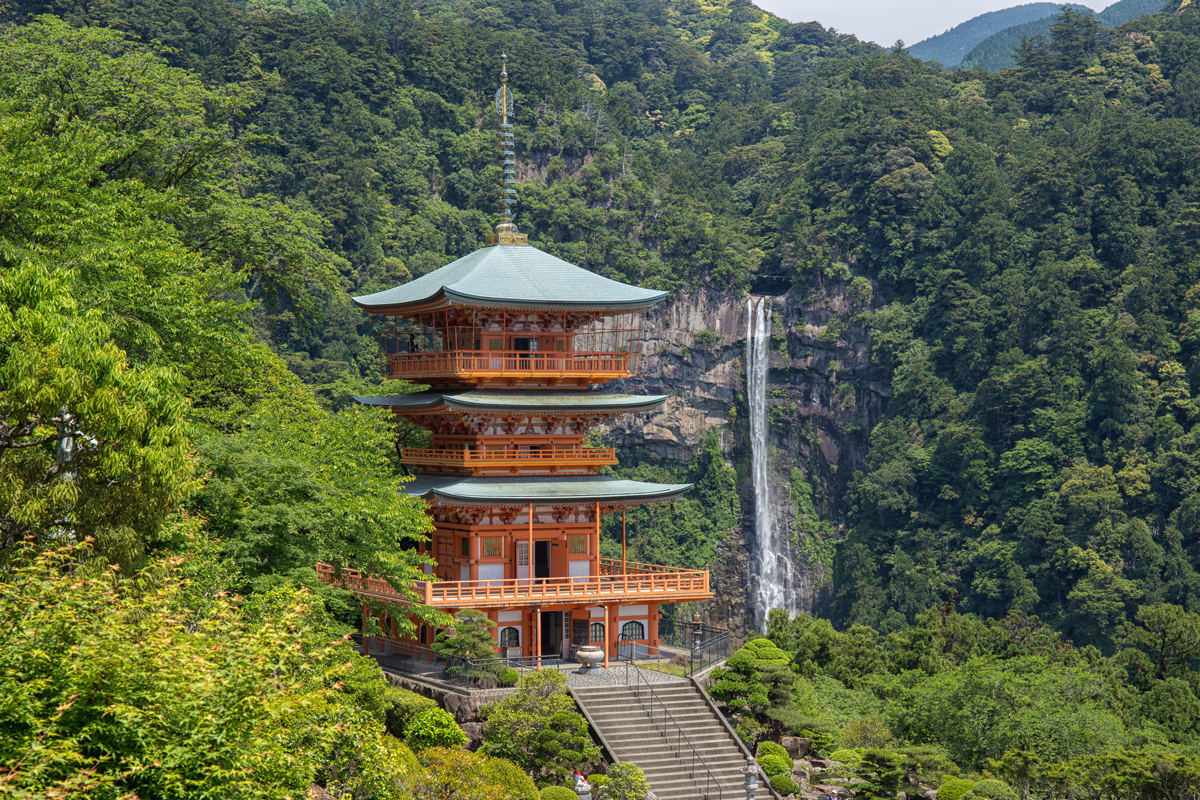 There was one place I had always wanted to visit: Nachikatsuura in Wakayama Prefecture. As one of the travel destinations in Japan, Natchikatsuura name is not as popular as its spot Nachi Taisha Shrine. Local are more familiar with Nachi Taisha Shrine or Nachi Falls rather than Nachikatsuura.
I didn't know where Nachikatsuura was before finding pictures of three tiers pagoda, waterfalls and lush greenery on internet. That picture got me at the very first glance. Somehow the distance between Tokyo and Wakayama prefecture put a pause to our travel plan until one day we could no longer contain our curiosity. It takes 1 hr 40 minutes Nozomi shinkansen ride to Nagoya then continue by an express train to Kii-Katsuura station and continue by bus to Nachi Falls. It takes over 6 hours ride to reach Nachi Falls then continue to a little bit of hiking. It's not a one-day trip to take, staying overnight is definitely a must do.
Here are things to see and do at Nachi Taisha Shrine and Nachi Falls in Nachikatsuura:
Climb Up the Kumanokodo Cobblestones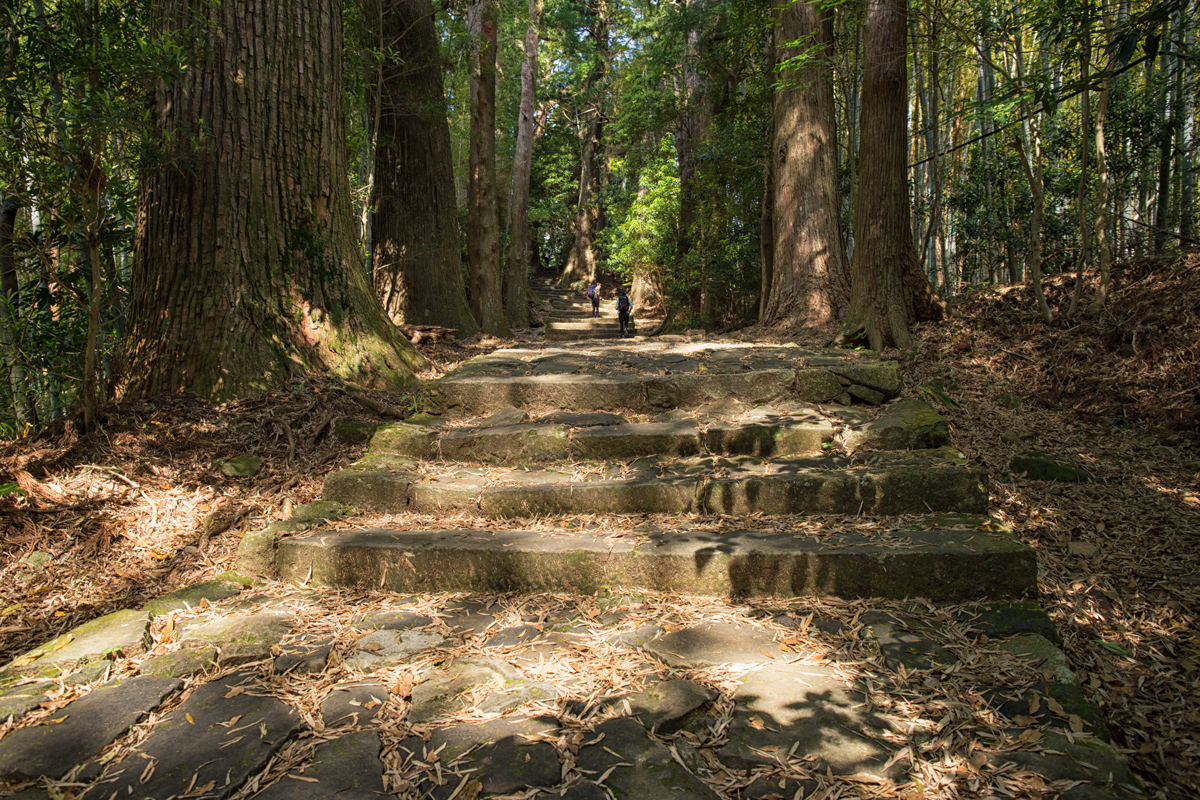 Kumanokodo is part of pilgrimage route to Nachi Falls. While exploring Kumanokodo may be overwhelming and time consuming (unless you intent to hike), climbing up Kumanokodo's popular spot Diamon-zaka will fix the explorers need. Diamon-zaka slope is a home to towering trees aged hundreds years. It's also popular photography spot that should not be missed.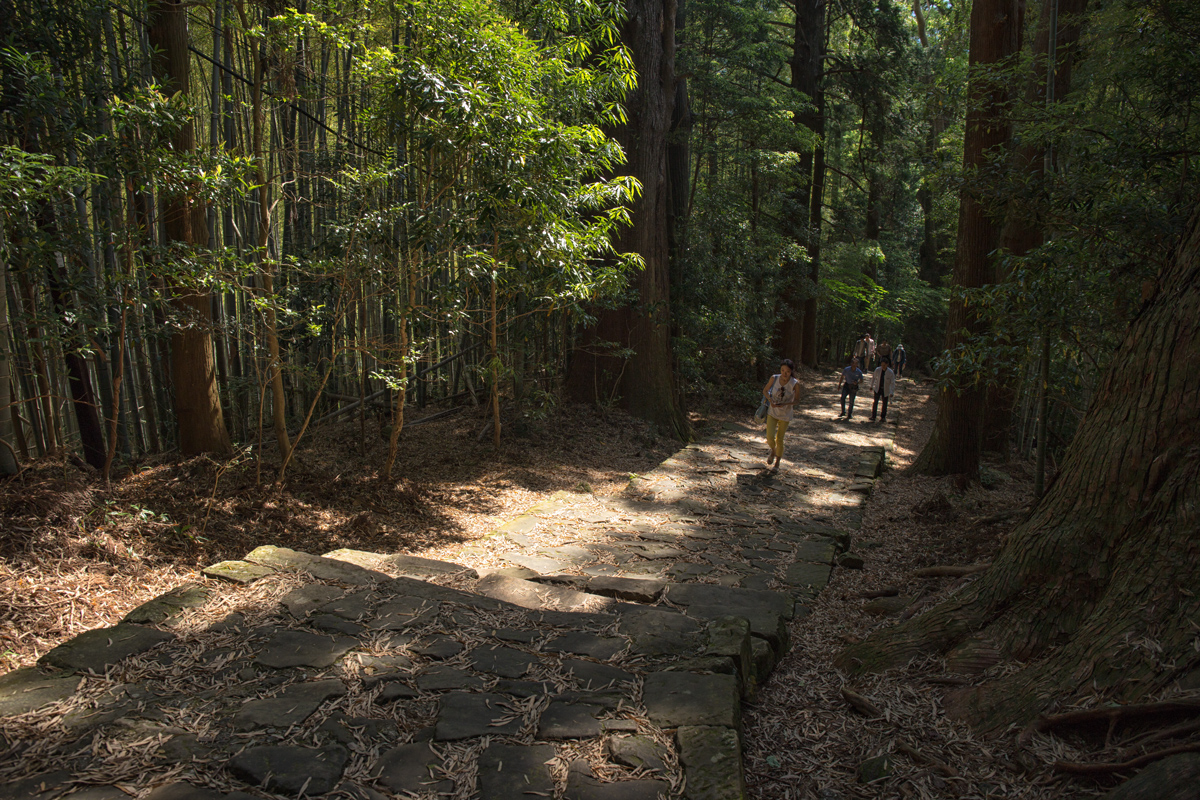 Visit Nachi Falls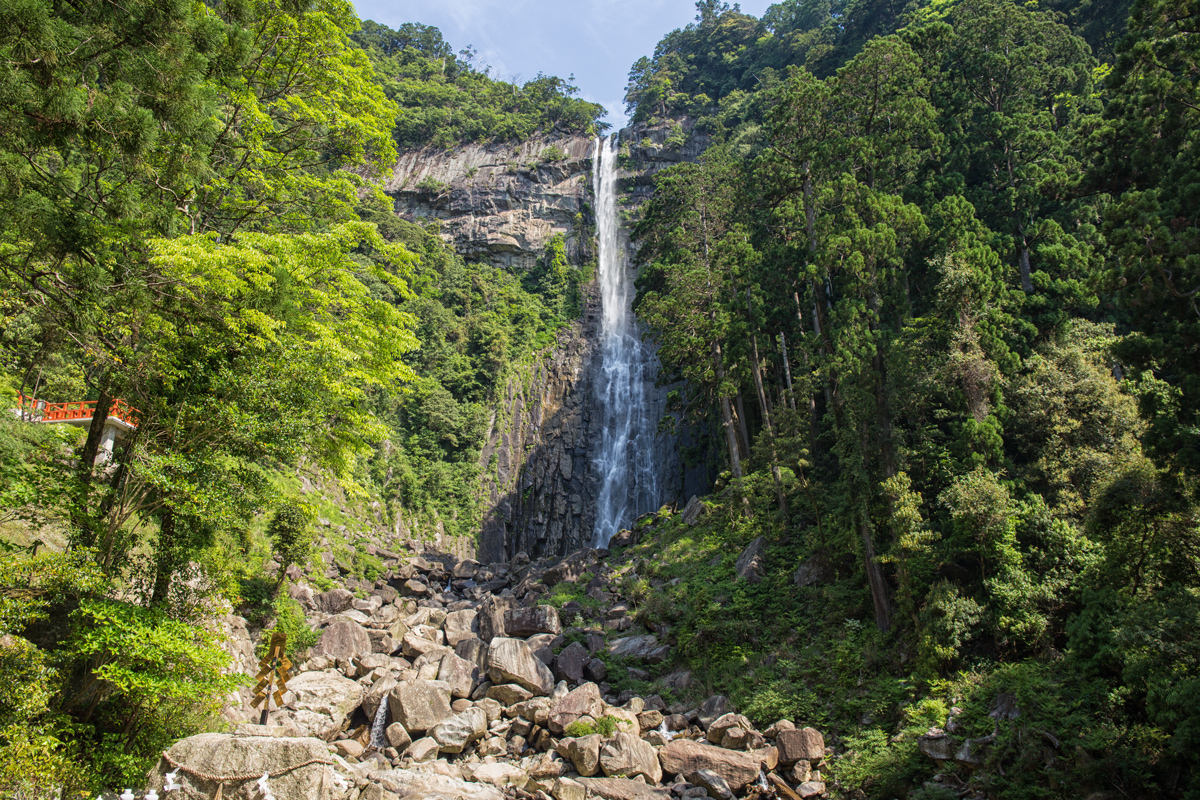 Nachi no Taki or Nachi Falls is one of the most popular falls in Japan which is loved by photographers and explorers. What makes Nachi Falls popular are its 133 metres height and shape. It's considered the tallest waterfalls in Japan with uninterrupted drop. Nachi Falls is at its best after the rainy season (June) ends. Thanks to the rain the water volume increases abundantly turns the waterfalls much larger than it usually is. The closest view point to Nachi Falls can be reached by 25 to 30 minutes walking from Diamon-zaka. That path however is a little bit challenging for those who are not accustomed to inclination.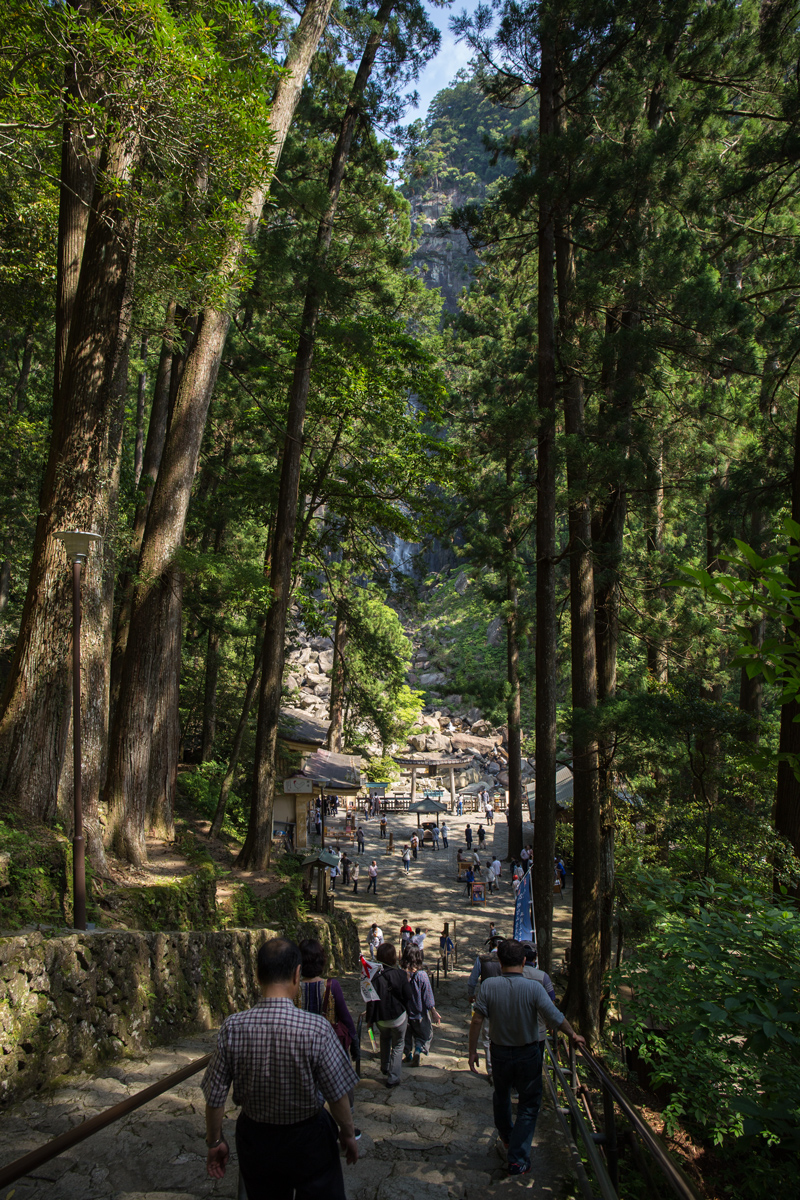 Visit Nachi Shrine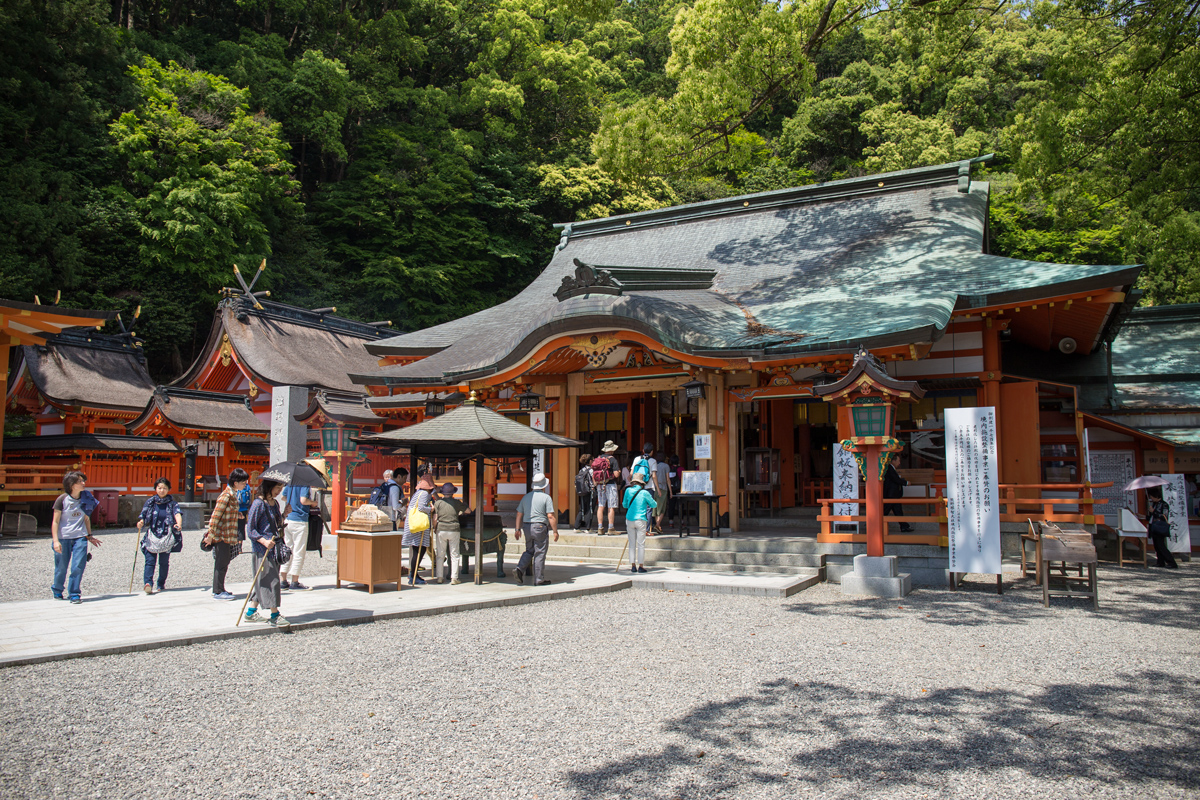 It takes a lot of energy (especially in summer) to reach Nachi Shrine but it worth every step taken. Those who have problem with knee must be extra careful because of it takes 467 stairs to reach the shrine.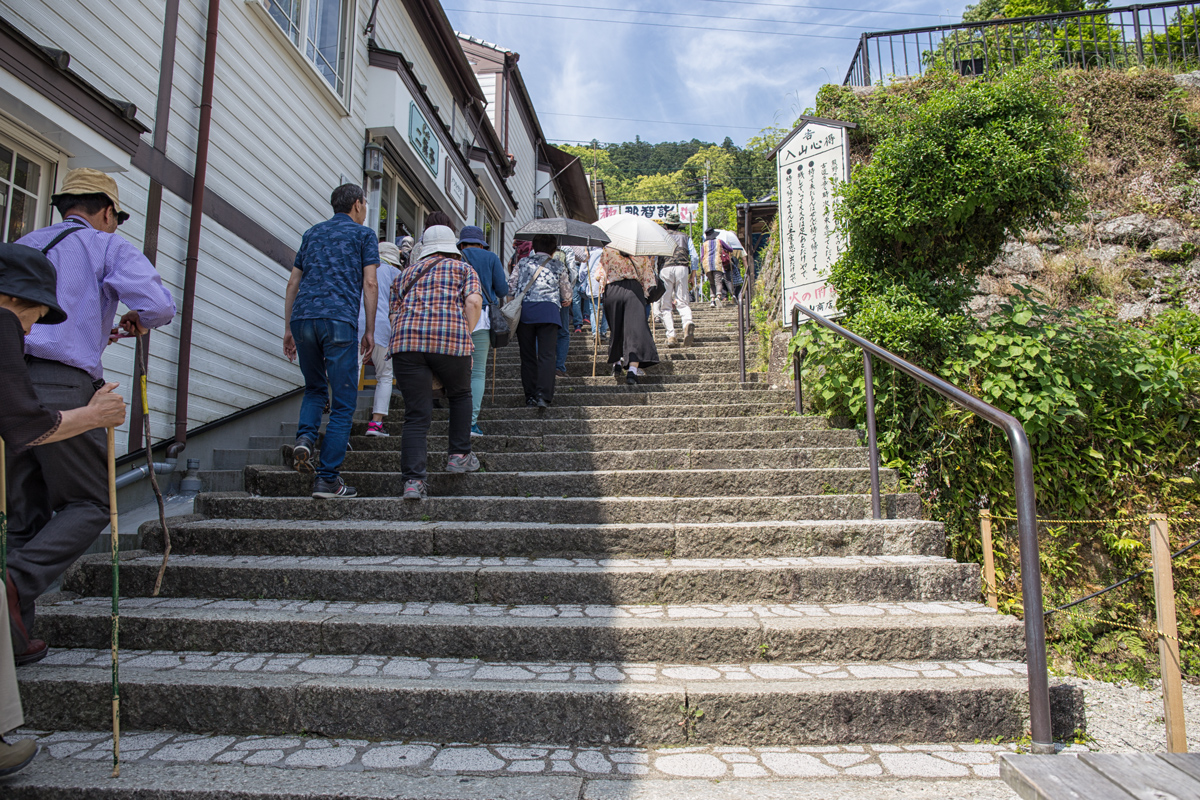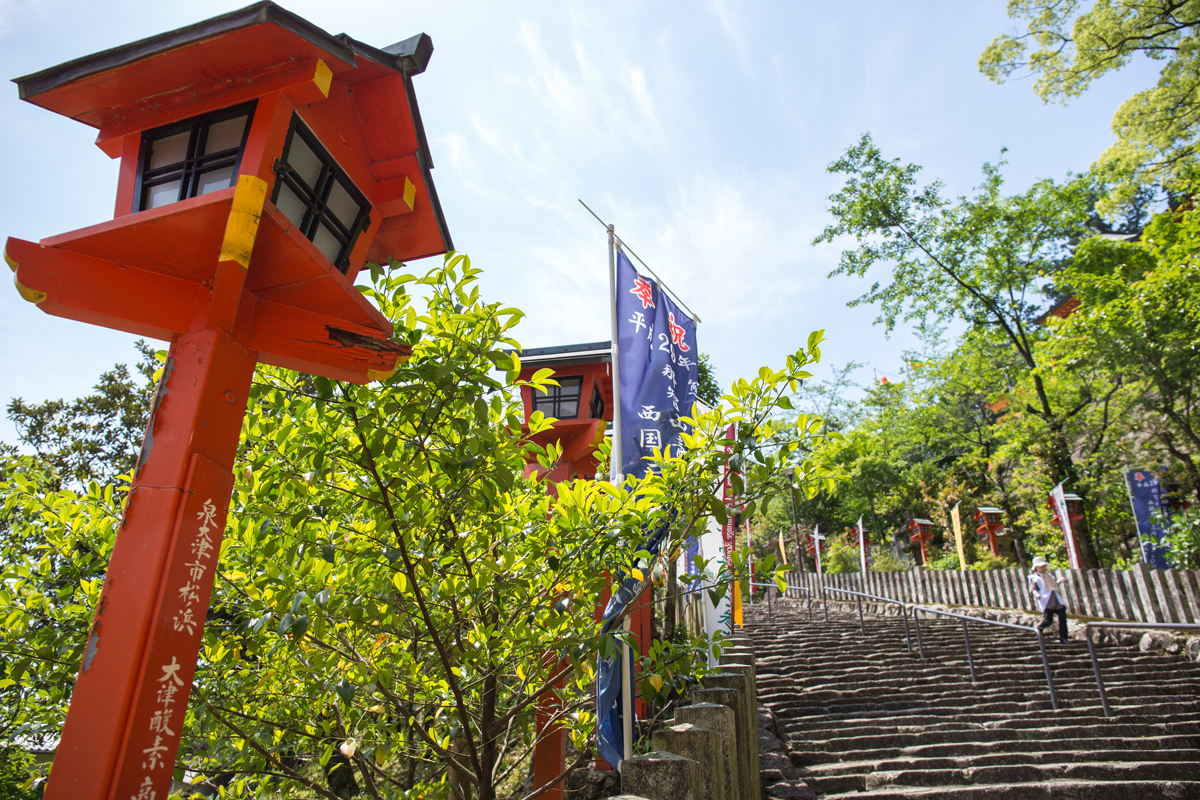 Visit Seigantoji Temple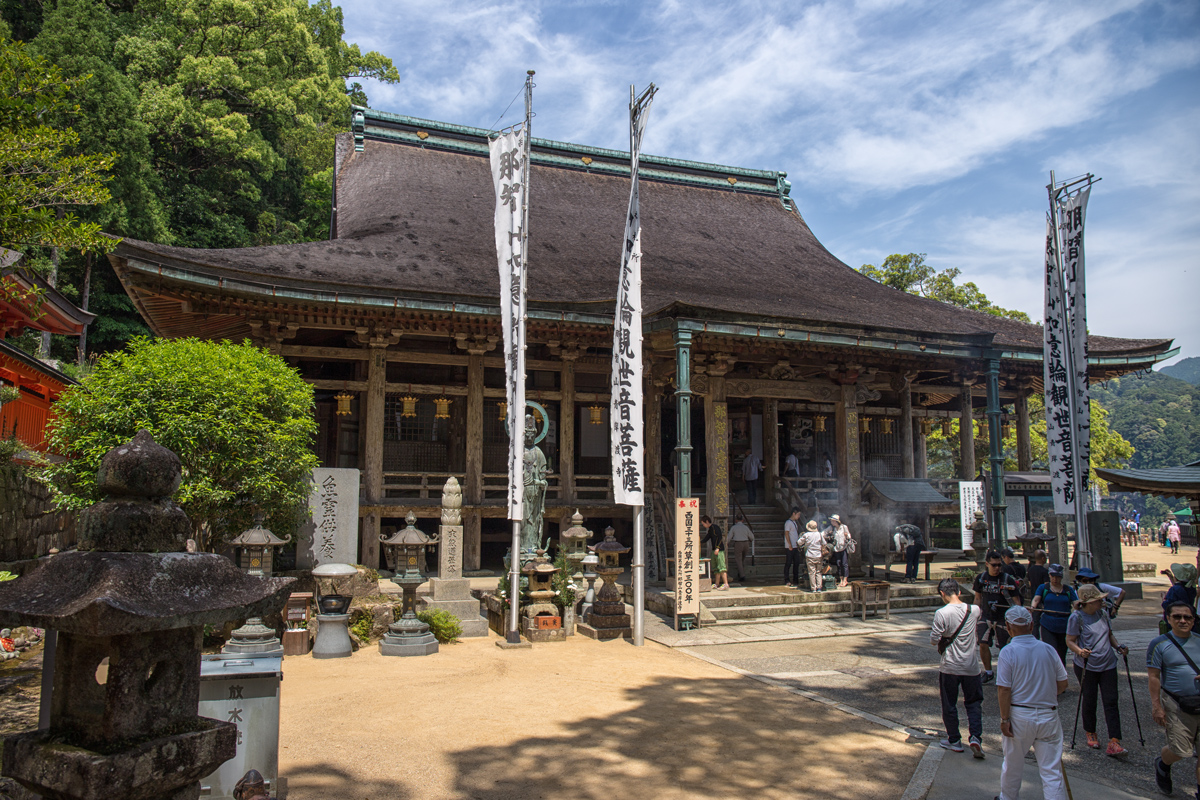 Seigantoji Temple is located within the same compound as Nachi Shrine, even so many visitors (except worshippers) tend to skip this Temple. It's great if you can stop and observe the difference between Nachi Shrine and Seigantoji Temple.
Take Picture of Three Storied Pagoda and Nachi Falls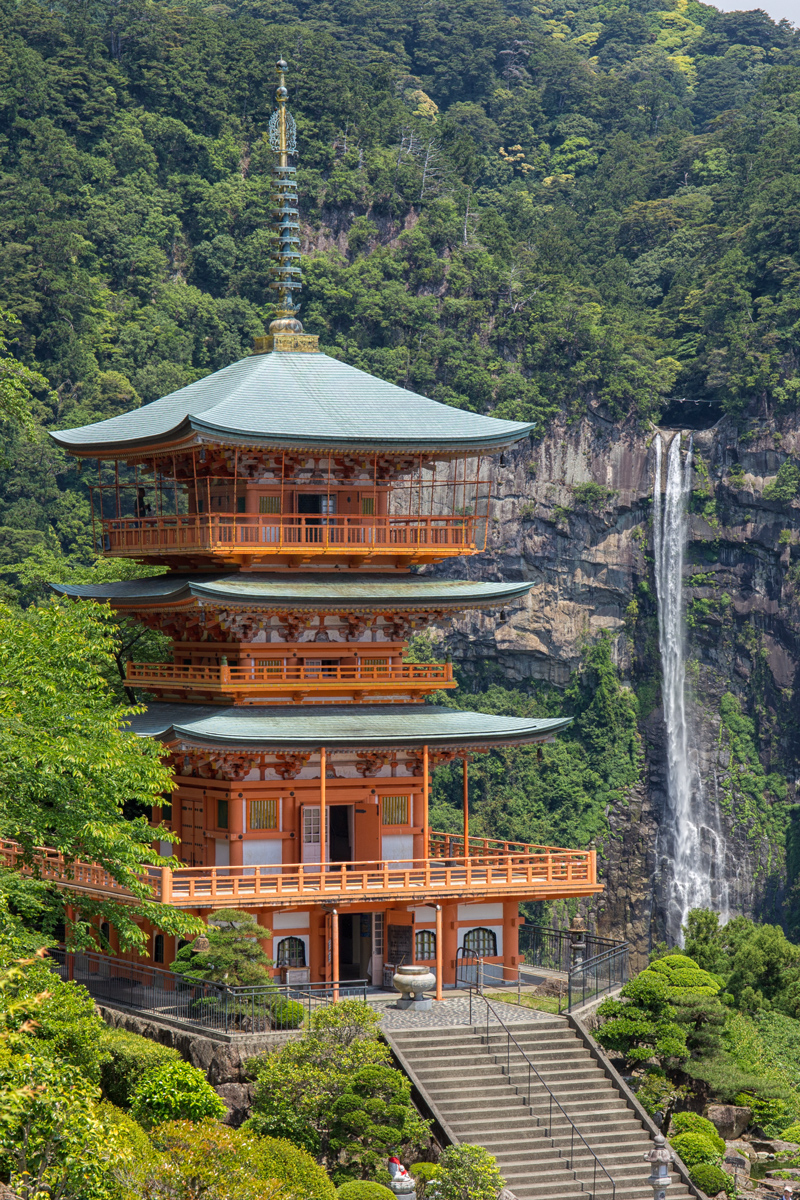 The three tiers pagoda and Nachi Falls spot is one of the most photographed spots in Japan for a legit reason. For photography enthusiasts, it's best to take pictures of the pagoda and the waterfalls with 70mm or longer lens.
Practical Tips
Getting to Kii-Katsuura Station from Tokyo: For JR Pass holders take Hikari shinkansen, get off at Nagoya then take express Wide View Nanki train to Kii-Katsuura. Non JR Pass holders can choose Nozomi from Tokyo to Nagoya. Hikari shinkansen runs slower than Nozomi, it will take a little bit more time to reach the place.
Getting to Diamon Zaka / Nachi Taisha Shrine / Seigantoji Temple from Kii-Katsuura: by bus from Kii-Katsuura station (620 yen). A round trip ticket costs 1,000 yen.
Opening hours: accessible at all times except for entering the pagoda (0830 am to 0400 pm) and treasure house (0800 am – 0400 pm).
Admission fee: not applicable for the shrine and temple. Pagoda entrance fee: 300 yen, Treasure House : 300 yen.