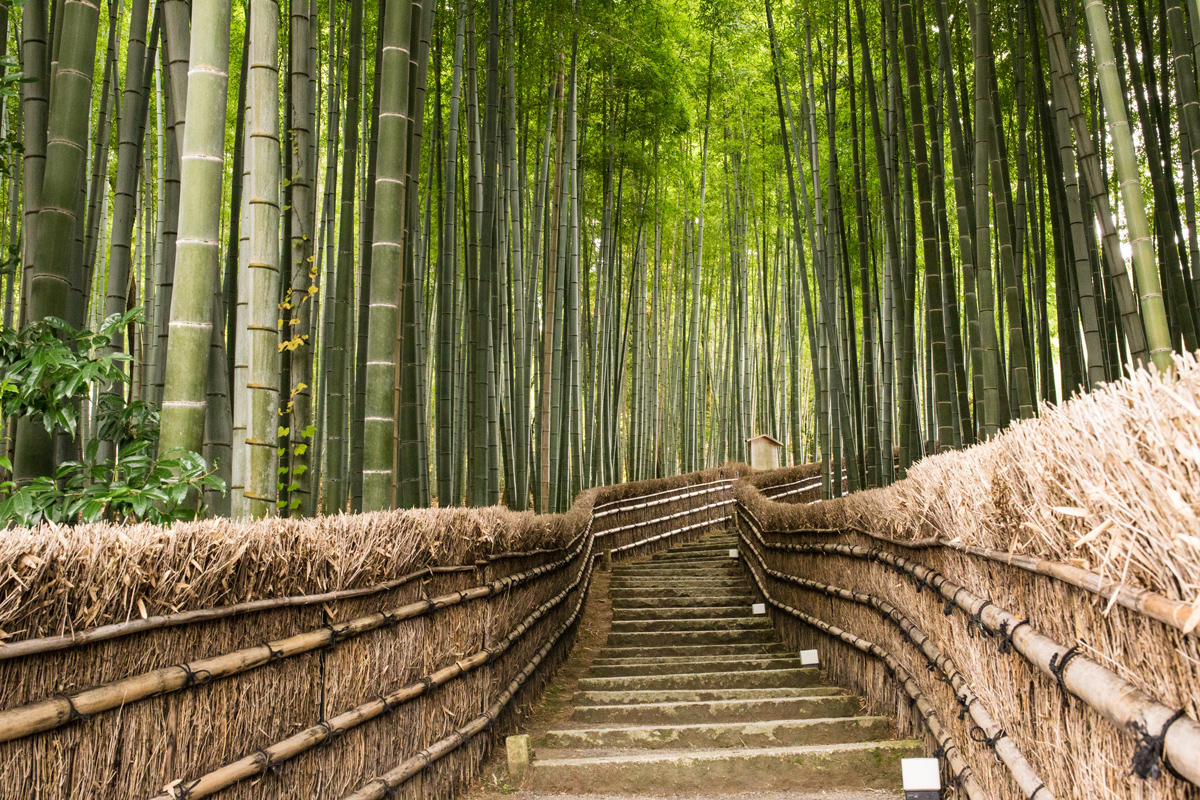 Amongst all places of interest in Kyoto, the bamboo grove Sagano in Arashiyama is the most photographed site that has no relation with World Heritage Sites. We all love the bamboo forest and refuse leave Kyoto without visiting that place.
I had been wondering when would be the best time to visit the bamboo grove without the crowd. When we visited Kyoto earlier this year, we tried to arrive at bamboo forest Sagano before 7 am with high hope there would be less people in the area. Not so surprisingly, there were already several couples taking wedding pictures at the bamboo grove. In a nutshell, world famous place such as bamboo grove will never quiet from visitors.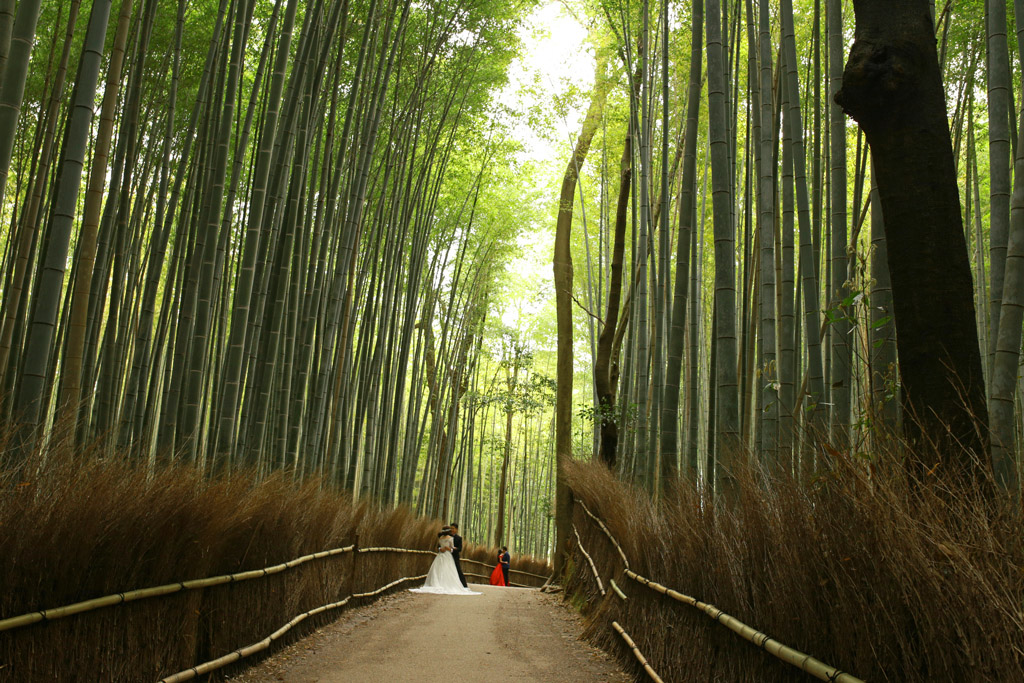 It always bedazzled me that some people could take pictures of bamboo grove with no one in the frame. After a lot of research, mostly on Japanese websites, I found out those pictures were taken from a place that looks similar as the famous bamboo forest Sagano. When I typed in the words "bamboo grove with stairs", the name Adashino Nenbutsuji Temple appeared. The Adashino Nenbutsuji is a home to a quiet bamboo grove hidden on its backyard. The quiet bamboo forest pictures that I saw online were taken from this Adashino Nenbutsuji Temple.
Which one is more beautiful bamboo grove Sagano or Adashino Nenbutsuji? I think both are equally marvelous but I like Adashino Nenbutsuji more. Adashino Nenbutsuji bamboo grove has stairs which make more dramatic pictures than Sagano. It is not as extensive as Sagano bamboo grove but the less crowd makes this place much better for picture taking.
This side of bamboo grove was ours for nearly 15 minutes in autumn busiest season. We could take as many pictures as we like without waiting for people to passed by the place.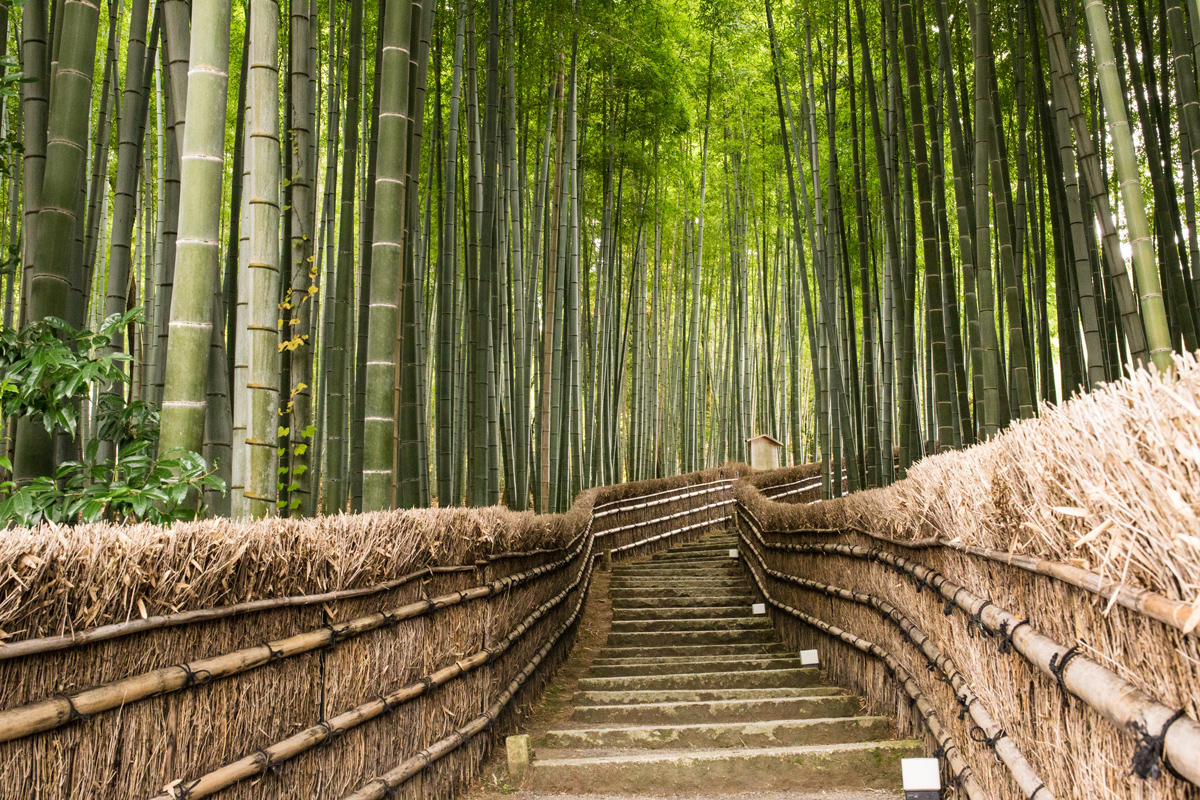 The Adashino Nenbutsuji Temple, however, is not famous for its bamboo grove. Instead of the bamboo grove, Japanese know this is a temple which is dedicated to lone souls who died without families to remember them. The most famous spot of the temple is these 8,000 Buddha statues.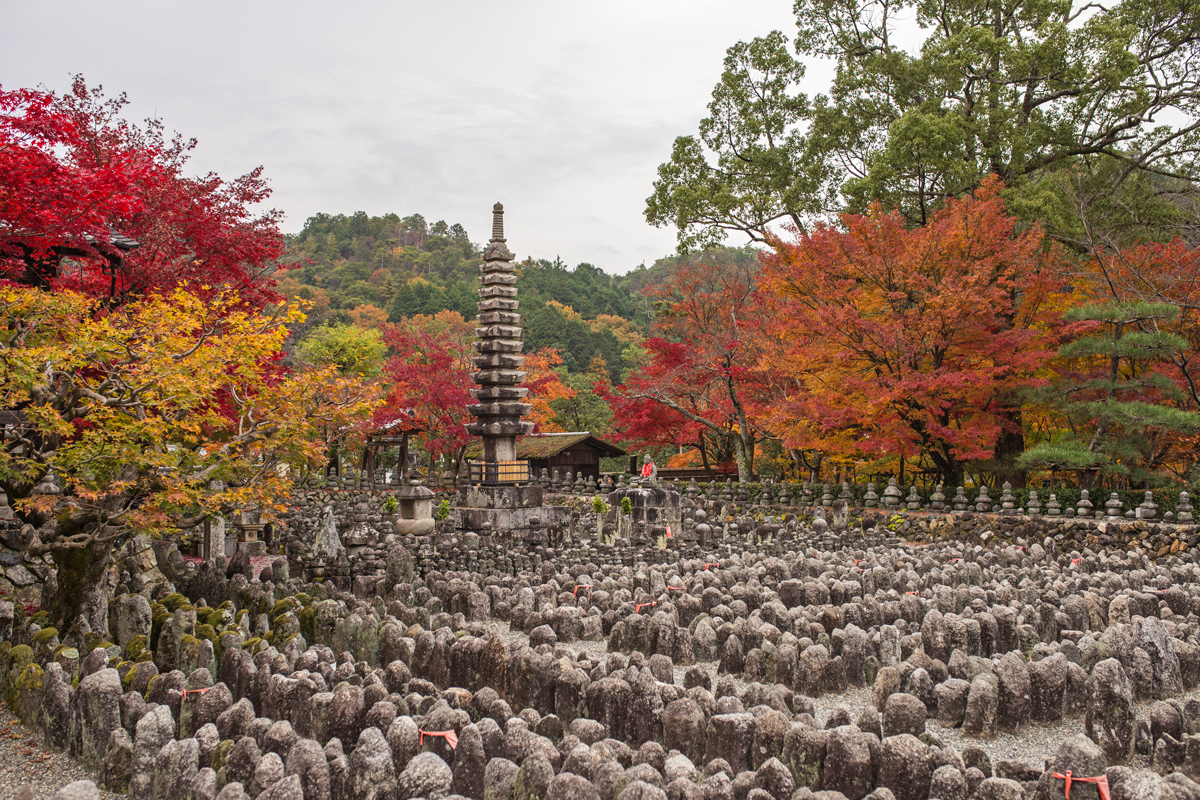 This Temple is a popular place for autumn foliage sighting in Kyoto. Japanese photographers definitely will pay a visit to this temple to capture the autumn foliage in November. The entrance stairs to the Temple justifies why photographers love this place.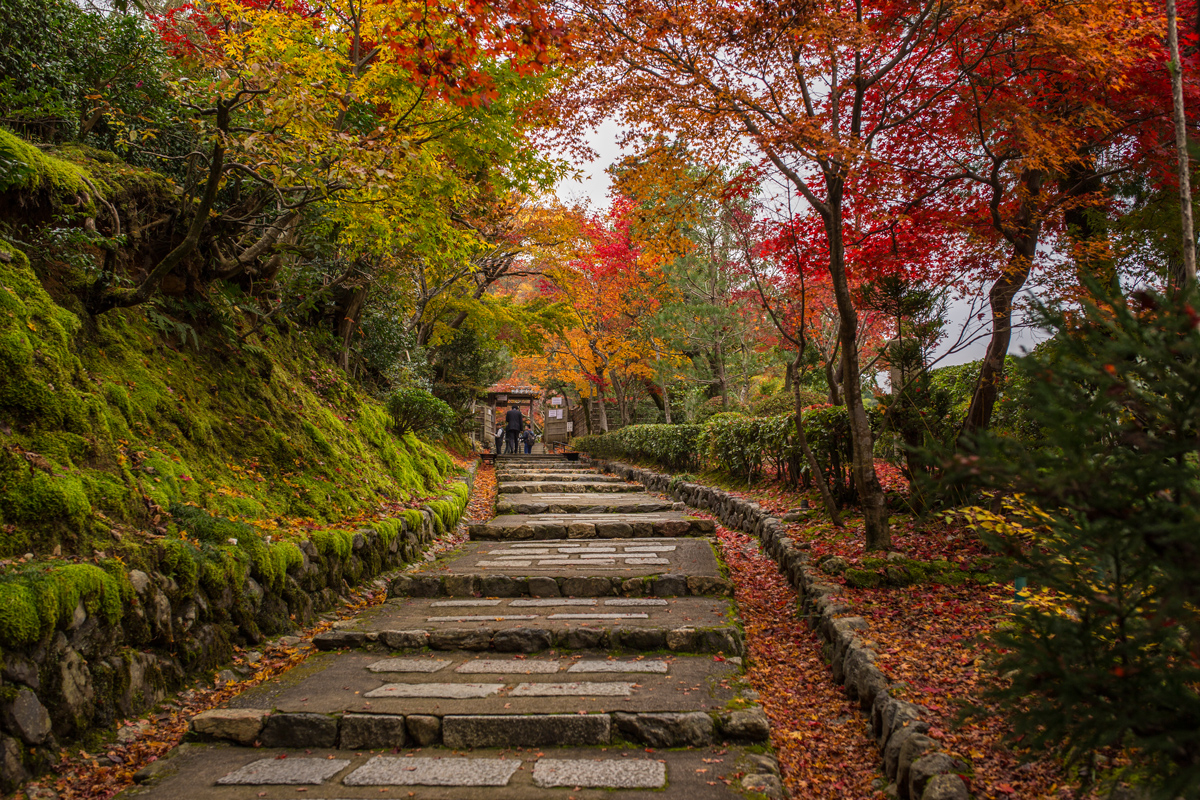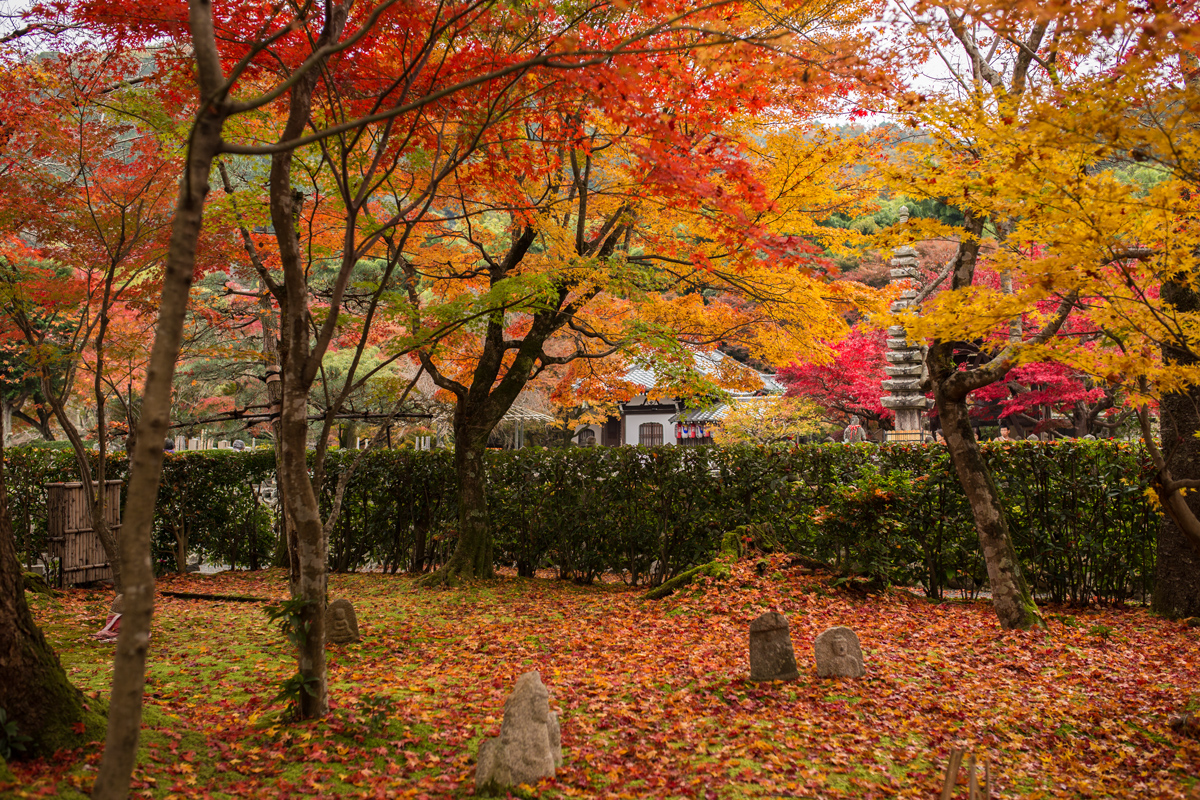 Adashino Nenbutsuji Temple is off the beaten path that worth a visit especially in autumn. The admission fee 500 yen certainly worth every penny spend.
It takes around 30 minutes walk from JR Saga-Arashiyama station to the Temple but there is bus operates regularly. In peak season (especially in autumn) it is much better to walk than taking bus because of the heavy traffic.
Are you interested in visiting Adashino Nenbutsuji Temple?