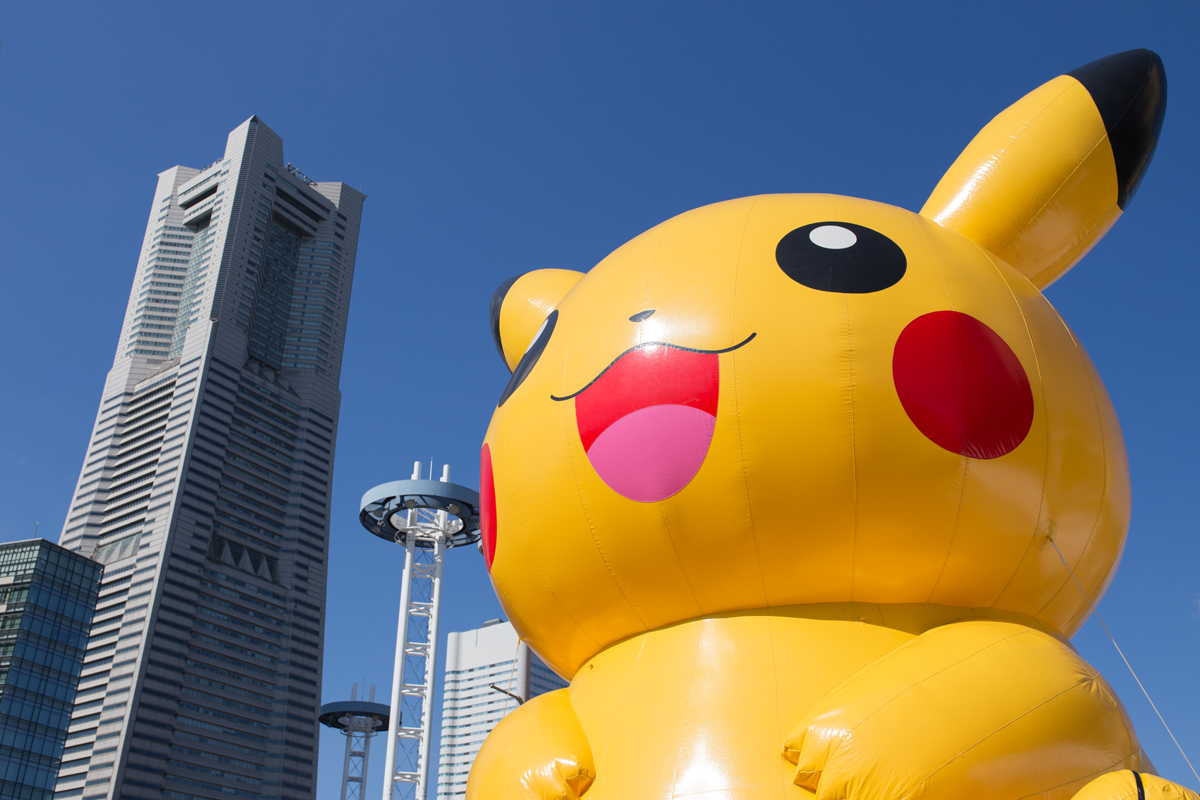 Long before Pokemon Go enters the market, Japan has already had a heart for Pikachu. The cute yellow Pokemon monster with long ears has charmed the country for quite sometime now. There are many Pokemon stores in Tokyo for Pokemon lovers. Pikachu is the most common item sold in Pokemon stores. Some of my friends never skip Pokemon stores when they visit Tokyo. This year Pikachu becomes more popular than it has ever been. Thanks to Pokemon Go, even more people now getting to know what Pikachu is.
I had long forgotten how cute Pikachu was before Pokemon Go was released. I passed by Pokemon stores many times without even looking the smiley yellow monster with long ears. When I heard there'd be Pikachu festival and parade in Yokohama, I didn't think twice to come for a visit. I wanted to see Pikachu, never mind the summer heat. Ikumo initially was not interested that I had to convince him several times. He finally wanted to come along with the expectation of catching more Pokemon monsters.
There was a huge Pikachu event in Minatomirai this week. The town loved Pikachu, that was the first impression the moment we arrived at the Sakuragicho station. The station were adorned with Pikachu at its every corner.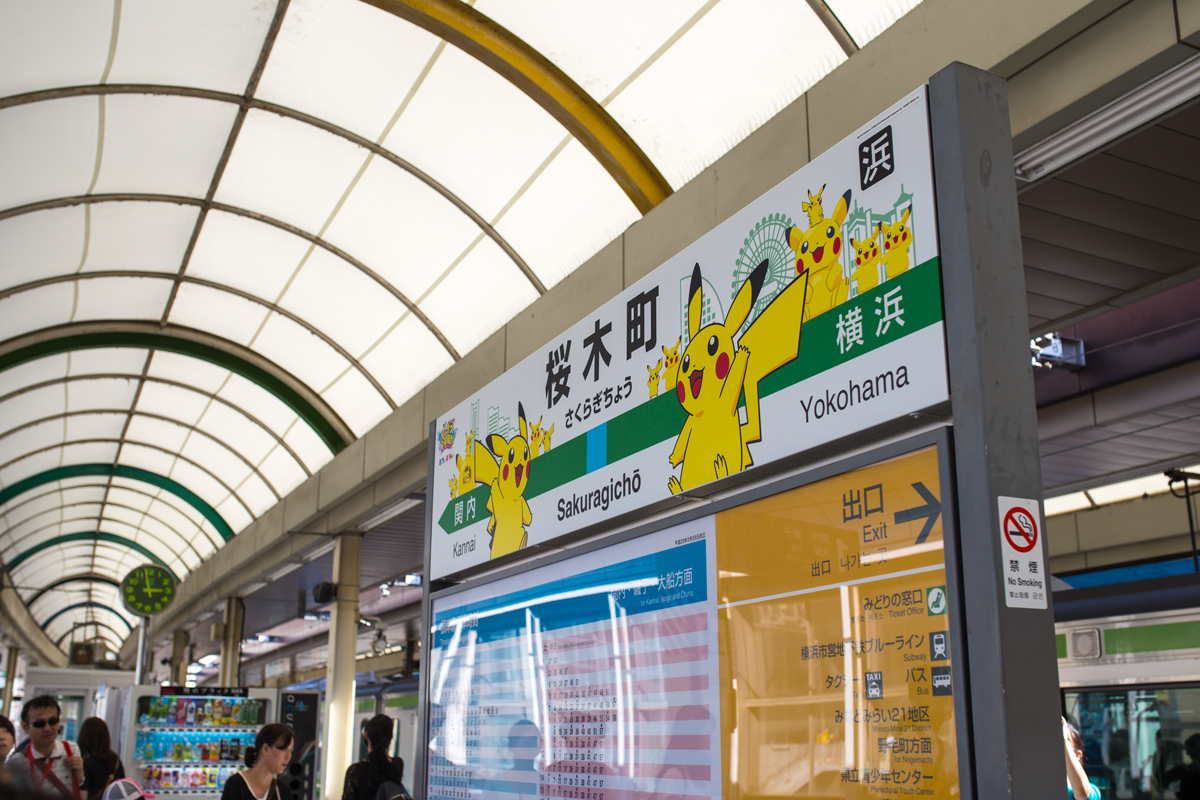 There were many Pikachu outside of the station. Parents were busy in taking pictures of their children standing next to Pikachu, oblivion to the summer heat. It was 3 pm but the sun was still strongly shining. Everyone's hairs wet from the sweat, mine were included.
We underestimated people's enthusiasm on Pikachu parade. The street was jam packed with people. The standing area had already fully occupied by people who came much earlier than we did. The blazing sunshine could not kill people's interest in meeting Pikachu. There was only one side of the street that dedicated to watch Pikachu. As the clock came to close to 4 pm, the security staff and organisers could not stop people from standing at the other side of the road.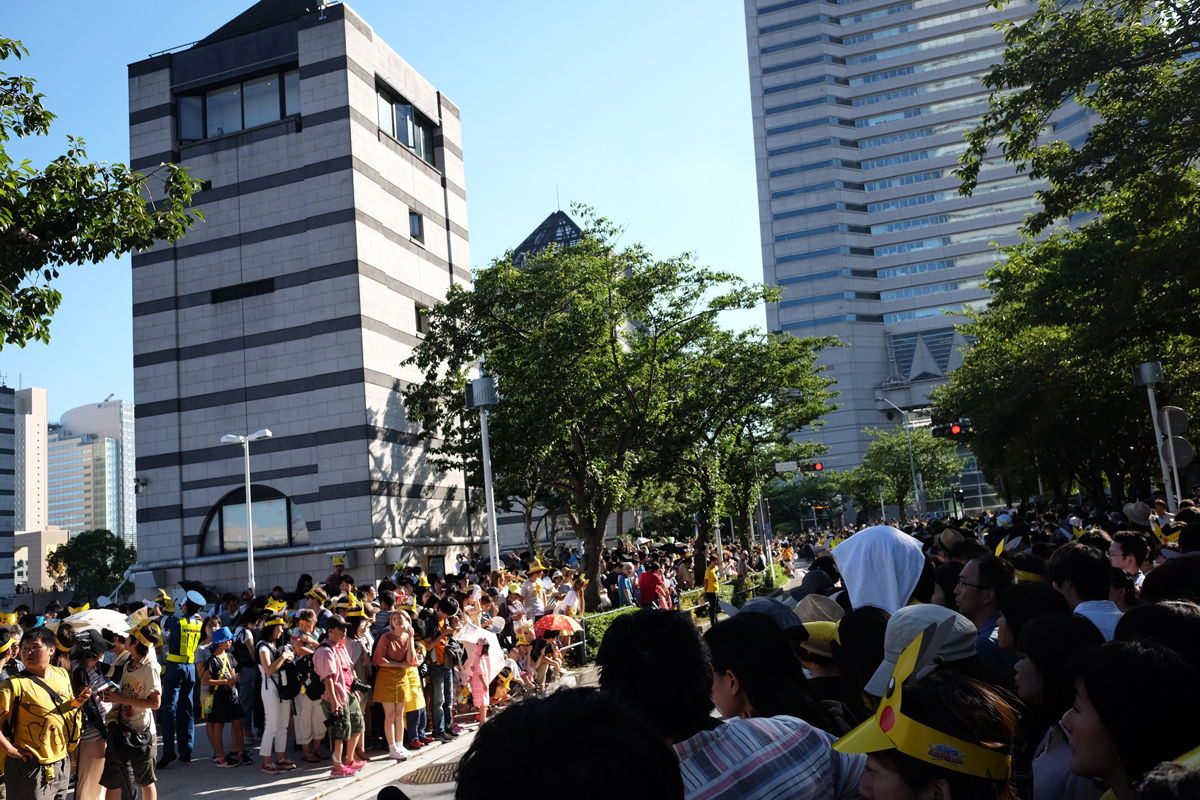 People kept coming. We were so worried the parade would be canceled because of too many people and too narrow of the street. But then we heard the song "Pika, Pika, Pikachu" from a distance. There came Pikachu.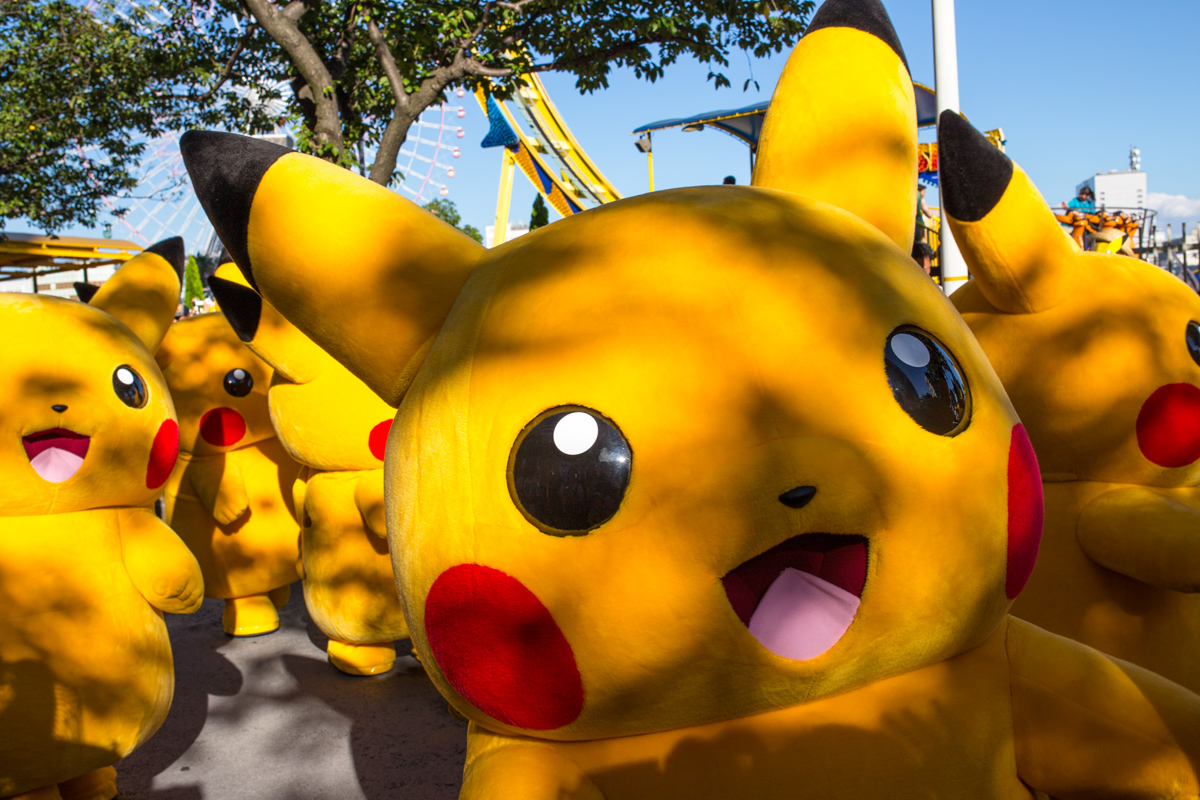 Pikachu walked down the street and we were all cheering "Pikachu, Pikachu, kocchi muite" which meant Pikachu, Pikachu look at here. They did look at us for few seconds before continued marching. The parade lasted for 30 minutes or even less on the Sakura street.
Then it continued to the Queen Square.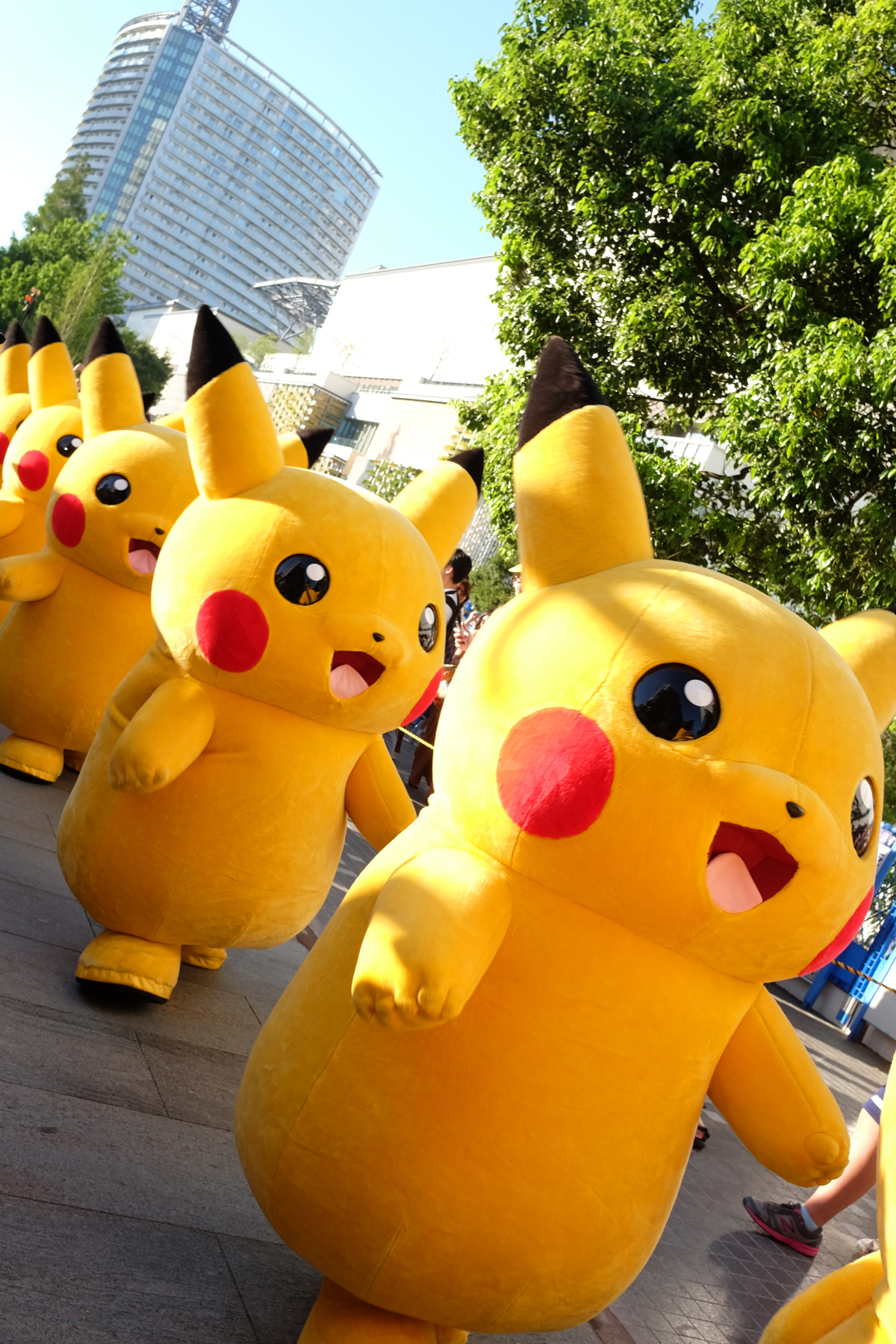 Pikachu Parade at Queen Square was equally interesting as at the Sakura Street even without any music.
Things To Know: 
Pikachu Festival will be held from August 7th to 14th, 2016 in Minatomirai, Yokohama. Pikachu Parade was held on August 7th, the first day of the festival. There'll still be Pikachu shows on the Queen Square and other places in Minatomirai.
Pikachu Festival is free.
Getting There: from Tokyo station take Keihin Tohoku line and get off at Sakuragicho station. From Shinjuku station take Shonan Shinjuku line then change to Keihin Tohoku line at Yokohama station and get off at Sakuragicho station.
Are you a Pikachu fan?