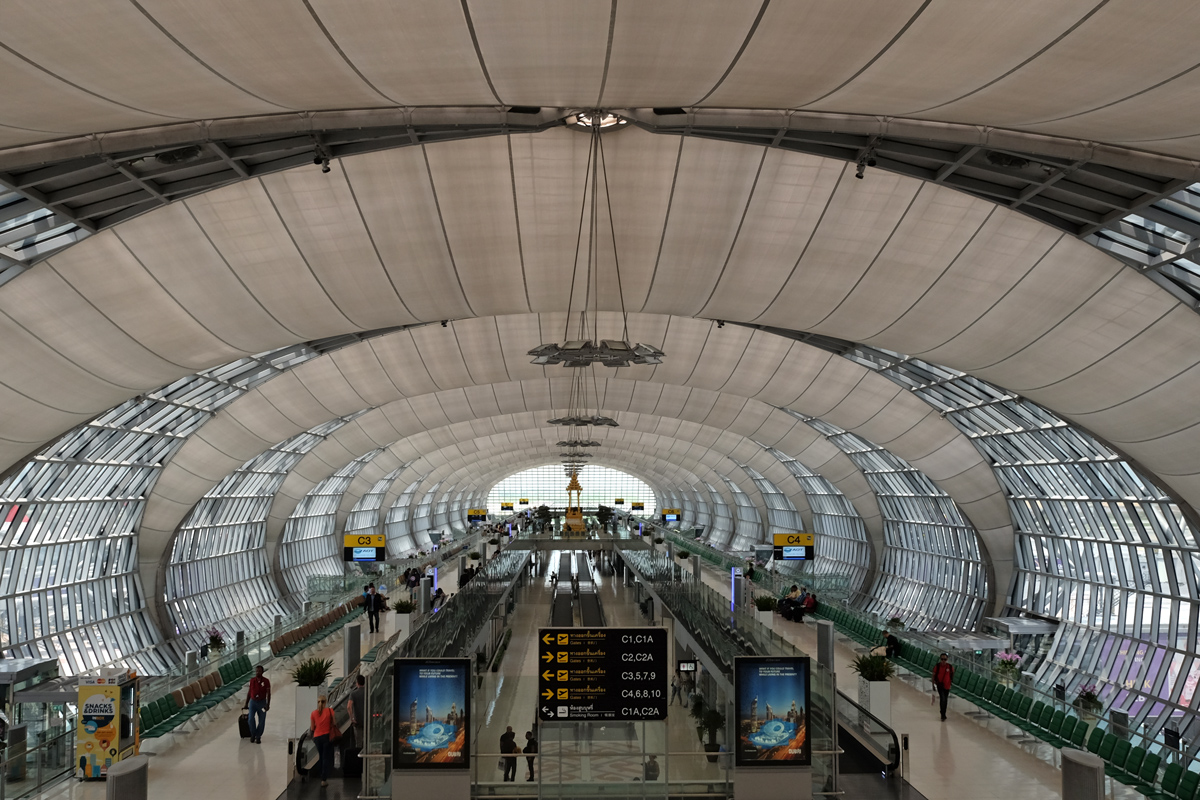 If there is something every globetrotter likes to avoid when traveling is transit and flight delay. We are amongst many people who cannot wait to arrive at and explore the city we've been thinking of on the flight. There's one city however we always look forward to whenever flying into Southeast Asia region, Bangkok. Long hours of transit in Bangkok always come as a blessing for Ikumo and I when we are en route to other countriees.
It's become more often now and then we choose Bangkok for a few hours stopover, get out from the airport and explore the city centre. We are not alone. Many fellow travellers out there echo the same interest as we have. Bangkok is one of famous Asia's hub. Survarnabhumi International Airport never stay calm in any season for legit reasons.
Here are why transit in Suvarnabhumi International Airport is the best when in Southeast Asia:
The Airport is Well Connected to the City Center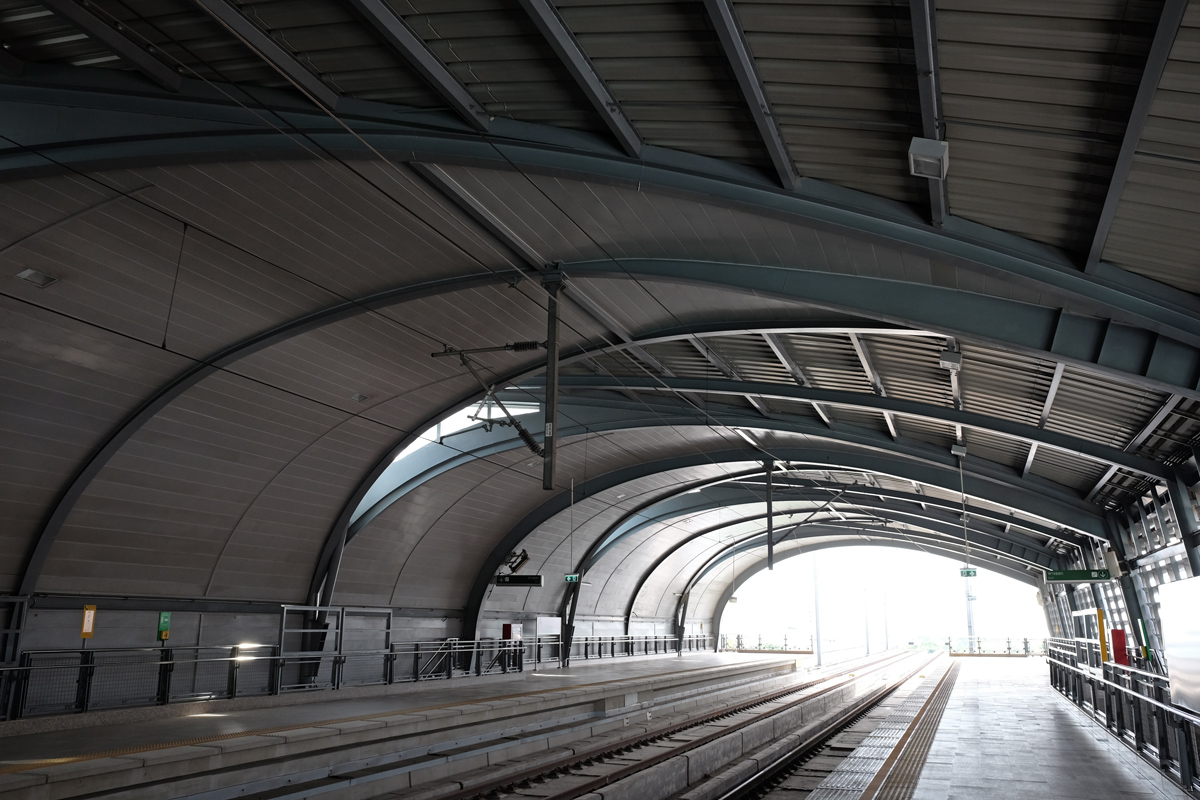 Bangkok may be one of world's worst traffics but its BTS connects Suvarnabhumi International Airport to famous shopping malls at the city center. In any time, the train will take us to the place where the adventure awaits.
Foodie Heaven
Thailand is famous for its food and fruits. From a steaming hot bowl of Tom Yum Goong, aromatic pandanus fried chicken, Pad Thai to exotic fruits like coconut, mango and papaya every foodie wants to have a taste of Thai's food. For adventurous foodie, Bangkok means a taste of Asia's king of fruit, durian.
Thai Massage
Massage is good to loosen up the tight muscles after a long flight and help sleep well on the next flight. Thai massage uses different technique than any other Asian massage. It's rough to the point it makes cracking sound of the bones yet so gentle making us want to head straight to the dreamland. When in Bangkok, Thai massage is obviously something not to be missed.
Best Treat to Self 
No better place in Southeast Asia to treat ourselves than Bangkok. It is always affordable from its street food, massage, luxury dining to hotel in comparison to other Southeast Asia countries. It's the place where my $5 note can be spent wisely if I'm on budget and when I like to splurge $50 means a lot of things to do.
Street Photography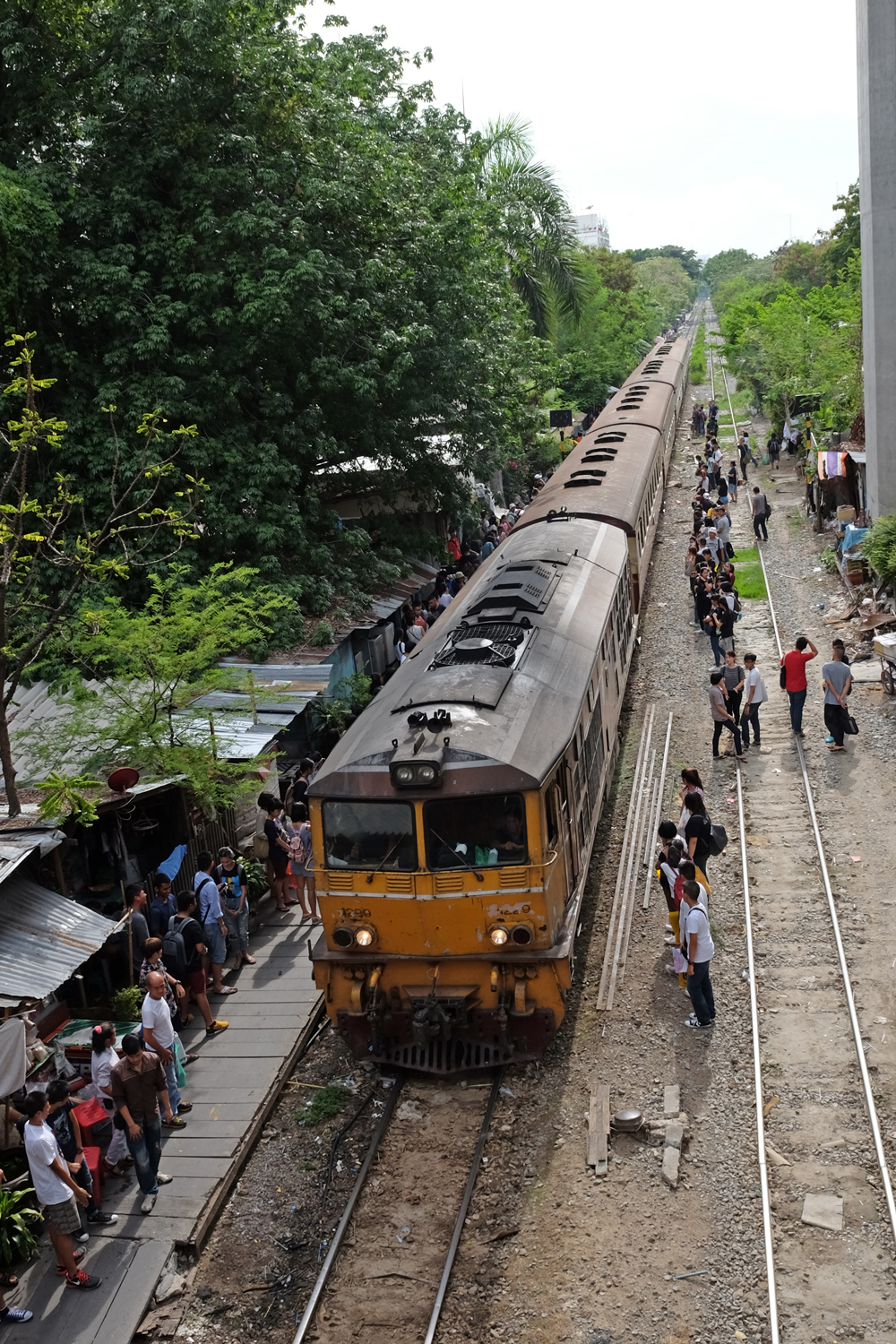 Bangkok's street photography will never be boring, from the street vendors selling food and fruits, flowers for ritual ceremony, streets jam packed with cars on weekdays' rush hours to temples. We'll return to airport with plenty of pictures to edit on the next leg of the flight.
What city you love best to explore while transit in Southeast Asia?