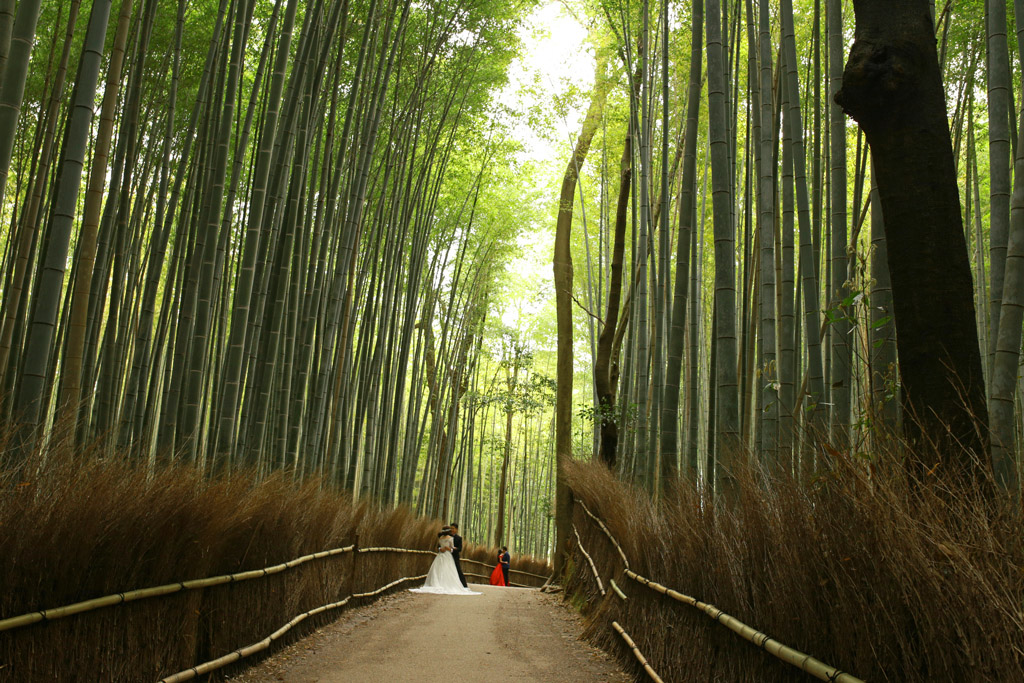 Arashiyama is second most popular tourists destination in Kyoto. Arashiyama for many means a lush green of bamboo forest. Other attractions within the area are often overlooked by many.
We were amongst those people who did not think of spending more time to explore Arashiyama when we first went to Kyoto. Only on our second trip to Kyoto we dedicated a half day to explore Arashiyama and found many interesting things to do within the vicinity.
Bamboo forest is one of the most photographed sites in Kyoto. The name bamboo forest or bamboo grove becomes bigger than Arashiyama itself. None can dispute the beauty of bamboo grove that stretches along 200metre walking path. None can blame that this bamboo grove is the first thing we look for when the view as good as this:
Visiting bamboo grove is always on top of the list for Kyoto first time visitors. However, if you have been to Kyoto for more than once, you'll want to grasp more of Arashiyama than bamboo grove.
Here are other five things to do when in Arashiyama:
Visiting Tenryuji Temple
Tenryuji Temple is one of World's Heritage Sites in Kyoto. It's represent zen life in the past. Great thing is you can enter the temple and sit on its veranda facing Tenryuji's famous pond. There's another garden next to the pond that has different types of cherry blossoms tree.
Tenryuji temple can be reached by train, tram or bus. I prefer getting there by tram because the tram passes several residencies. It gives me a glance on Kyotoites life.
Riding Sagano Romantic Train
A ride with the view is what Sagano Romantic Train offers. The train moves in a slow pace passing hundreds of cherry blossoms by its side in spring, emerald green river and forest. You'll wish for a longer train ride to enjoy the view. In fall, the view is equally mesmerising as in spring when all leaves turn to red by late of October or early November.
The train ticket can be purchased in advance except for seats in car no 5 which must be purchased on the day of departure at Torokko Saga station. Seats inside car no 5 are the most hunted seats of all because of its fully open window allow one to enjoy the view more. In peak season (spring and fall) people queue up few hours before ticket counter even open to get seats inside car no 5.
Last stop of Sagano Romantic Train is Torokko Kameoka station. You'll have several options to go back either by riding Sagano Romantic Train back to Torokko Saga station or take ten minutes walk to JR Umahori station and ride train to either Saga Arashiyama Station or Kyoto or by taking Hozugawa river cruise to Arashiyama.
Cruising Hozugawa River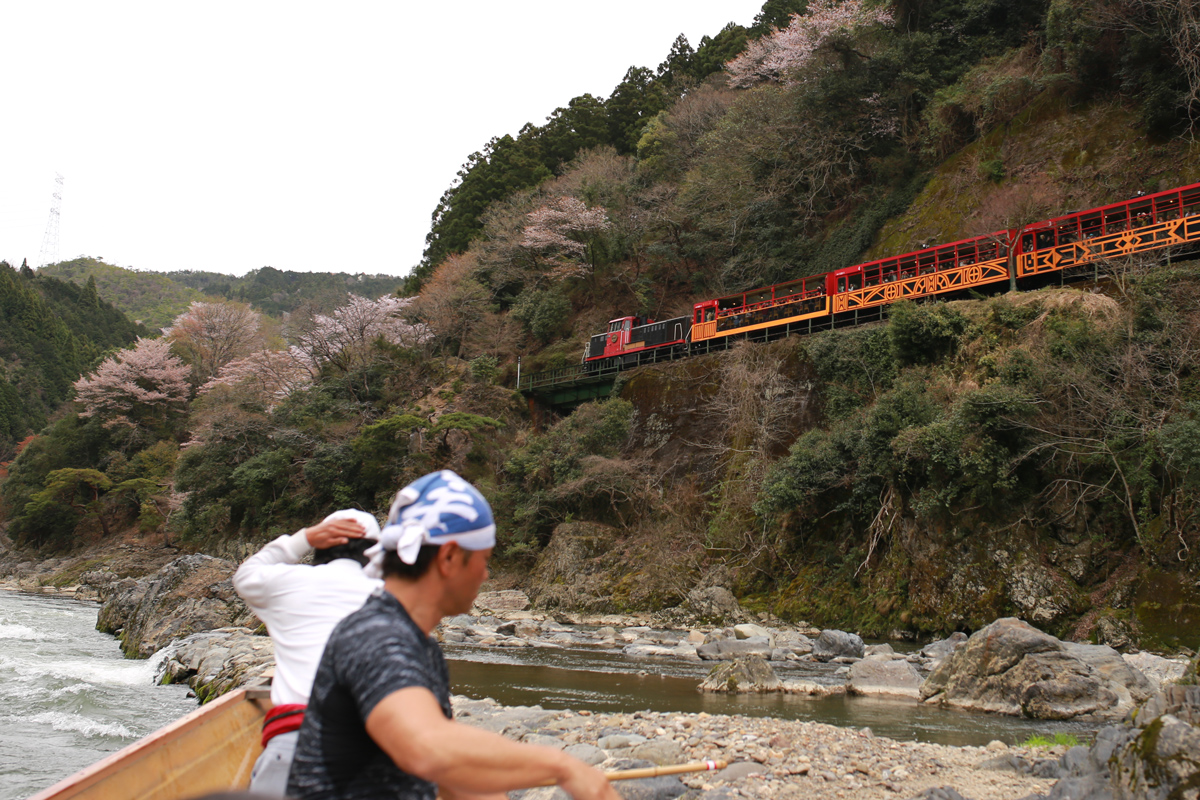 The two hours river cruise along the emerald green Katsuragawa river is not everyone's first choice. Not only it takes time to reach Arashiyama but also it costs a bit 4,100yen/person ($38). The cruise is worth every penny in spring or autumn with stunning view all the way. The boat can take up to twenty four people. Try to avoid the front seats if you do not want to get splash of the water.
Taking pictures from the boat is a challenge even with the most advanced auto stabiliser camera. This is one of the ride where you have to sit, relax your hand and simply enjoy the view (unless you have selfie stick in hand).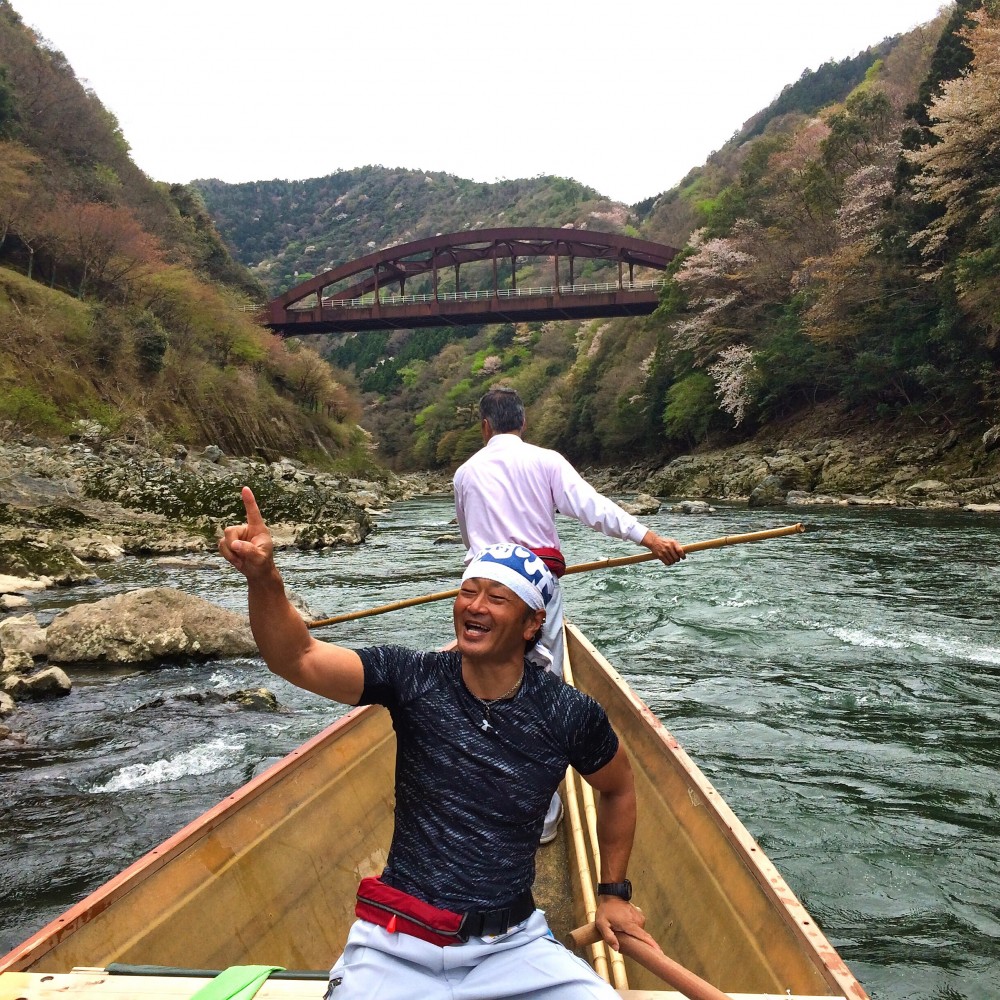 Hozugawa River Cruise ticket should be purchased in Torokko Saga station before you board to Sagano Romantic Train. It is best to also purchase bus ticket from Torokko Kameoka to river cruise pier. The bus schedule's is adjusted to Sagano Romantic Train's schedule. It departs five minutes after Romantic Train arrives in Torokko Kameoka station. If you choose to take Hozugawa River Cruise it's best to run to the bus stop. There's nothing to do in the station if you miss the bus.
Exploring Arashiyama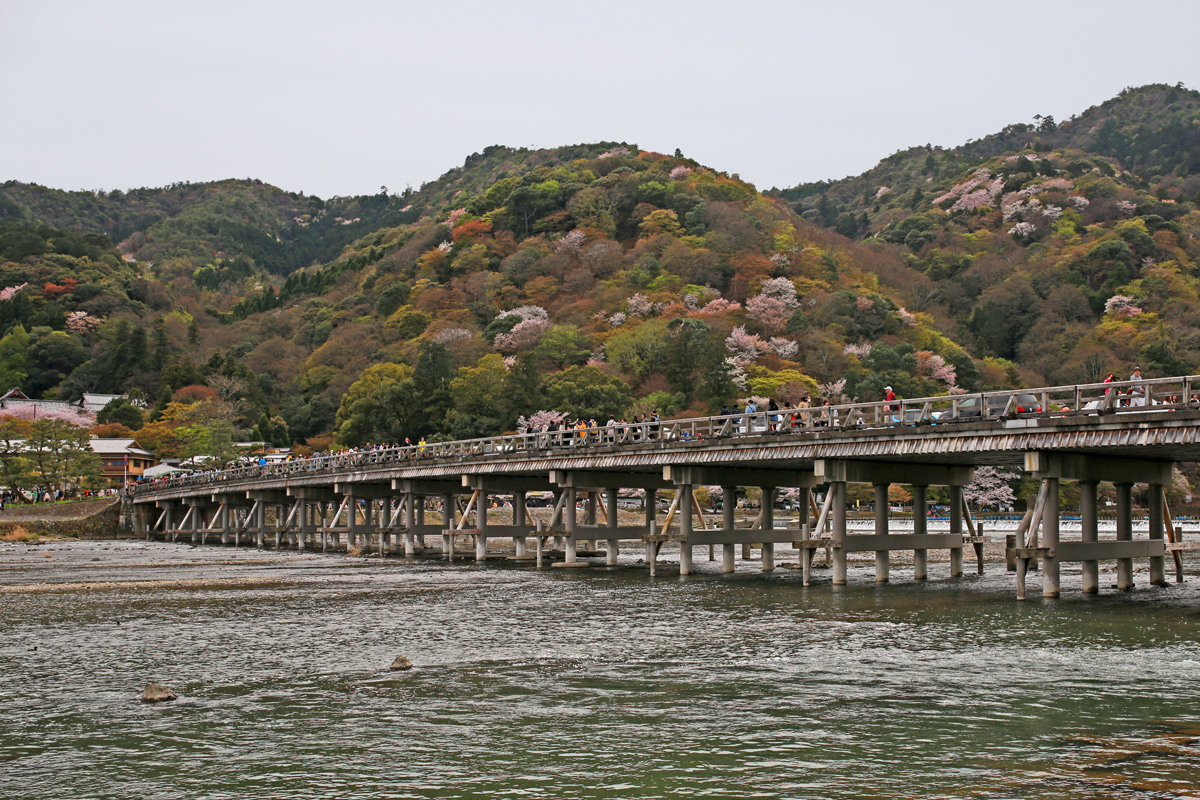 Arashiyama is an interesting place to explore around either by walking or bicycle. There are many restaurants, cafes and shops located along the main road. The price is still reasonable despite Arashiyama's popularity as tourists destination.
There's a space for picnic at Katsuragawa's river bank. In cherry blossoms/Sakura season, picnic under Sakura trees by the river is the most local thing any traveler can do.
Sipping the Best Latte in Kyoto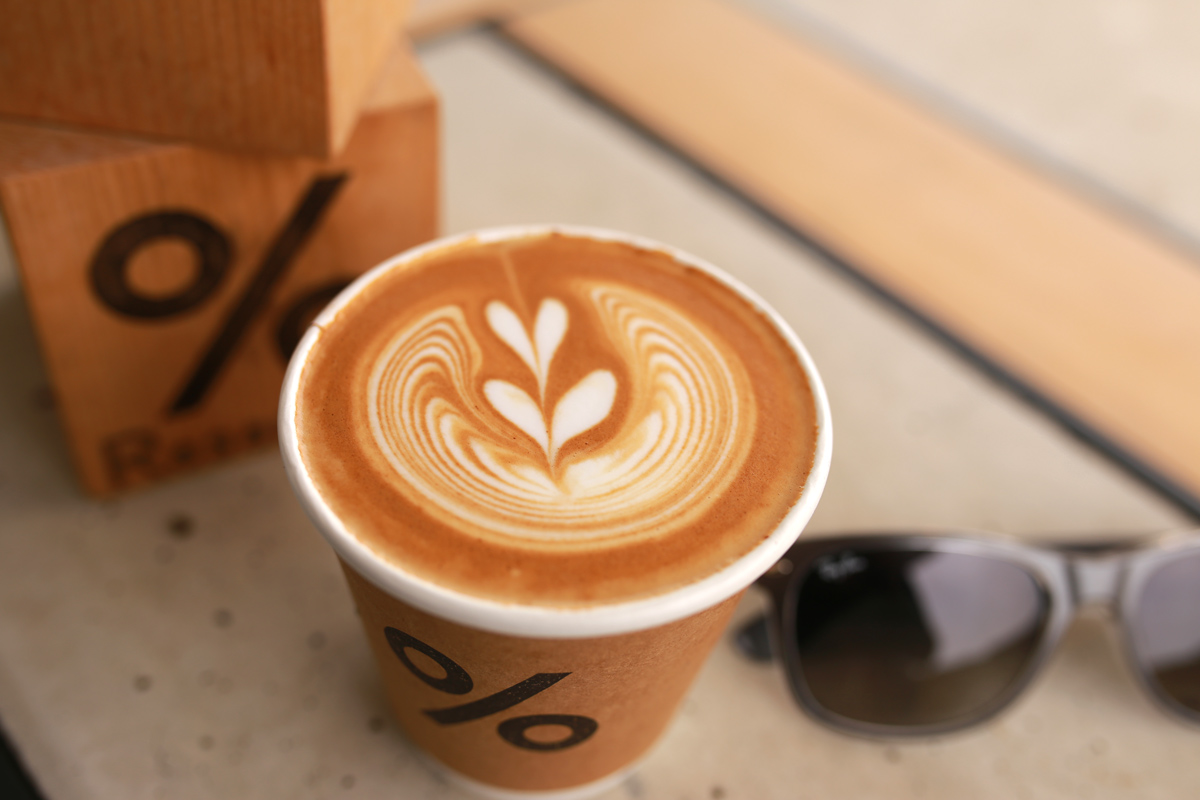 Arabica Coffee is not a stranger to caffeine lovers visiting Kyoto. It's the most popular coffee shop in Kyoto that seems never rest. There's always a long queue in Arabica Coffee Arashiyama. It's not because of its strategically located in front of Katsuragawa River but the scents of the coffee brewing is calling all coffee junkies within the area. What could be better than a cup of good coffee after wandering around Arashiyama.
Have you been to Arashiyama? Will you spare a half day to explore Arashiyama?