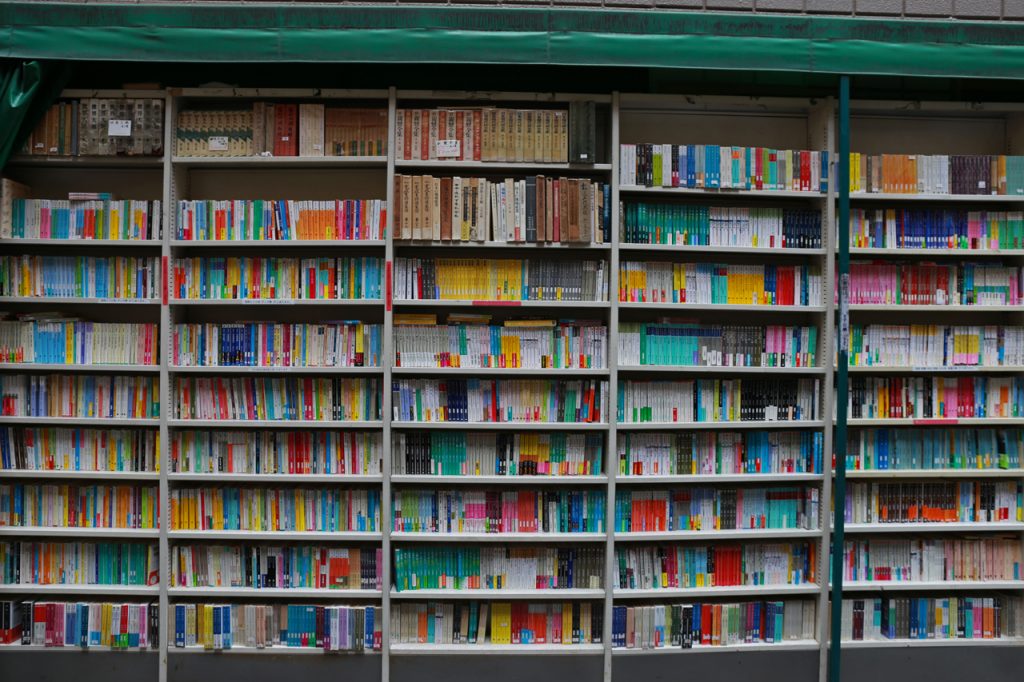 Tokyo's fast paced life that always on the move and its crowded places may not to everybody's liking. While majority of travellers like to explore most famous places, there are still some others who prefer to go off the beaten path. Travelling in a slow pace, enjoying the serenity amidst the surrounding busy life or finding out a place that has never been covered by travel book and blog is what exploring off the beaten path about.
I never pay attention to Tokyo off the beaten path until I got enough of those popular places. I also recently realised that many travelers have been to Tokyo several times and got the same feeling as I do. There is no doubt on the beauty of popular places in Tokyo. They are famous for strong reasons but when you have been there several times, your wanderlust are ravenous for different experience. I have been searching Tokyo off the beaten path for two weeks before writing this post before finally discovered Tokyo off the beaten path for garden lovers, manga fans and shoppers.
Here are Tokyo off the beaten path to explore:
Yanaka
Yanaka is known as an old residential district located on the east side of Ueno Park. The area is quiet from curious tourists but popular for the local. The most visited place in this area is Yanaka Yuyake Dandan or Yanaka Ginza which means Sunset Stairs where numbers of store and restaurant are lining up.
There is also Kayaba cafe that sits on 100 years old traditional Japanese house is also a popular local hangout. There is always a line of customers waiting for tables since the coffee house featured in an in flight magazine. This cafe can be reached by 20minutes of walking from Ueno Park. It is located in different direction than Yanaka Yuyake Dandan.
Strolling along the street of Yanaka will always give you a feeling of being local. From Japanese style apartments, houses, stores selling local products to small temples and shrines provide a glimpse of Japanese daily life
Getting There: Take JR Yamanote line to Nippori station or Tokyo Metro Chiyoda line getting off at Sendagi station (C15).
Todoroki Valley 
Tokyo never lacks of parks to go to. What makes Todoroki Valley different from many other parks in Tokyo is that it gives a feeling of being close to nature. Its slightly hidden location away from Tokyo's fast-paced life and lush green surrounding makes a trip to Todoroki Valley worth doing for those who seek a rather quiet place to sooth a restless soul. There are still many people (mostly local) visiting Todoroki Valley in weekend but it is never crowded. It has about 1km narrow walking trail that leads to a temple and a cafe selling shaved-ice at the end of the walking path.
Getting There: Take Tokyu Oimachi Line stops at Todoroki Station, walk about 5 minutes to reach the entrance of Todoroki Valley
Arisugawa Park
It is hard to believe there is a forest like park inside the busy street of Azabu. The cafes and famous National Azabu supermarket nearby the Park may always be crowded but inside Arisugawa Park is extremely quiet. It is unlikely you will bump into more than ten people inside the Park. Arisugawa Park is a combination of a traditional Japanese and western styles park. It has several parts to wander around: garden, pond, a short walking path and hill side. The Park turns into a beautiful picturesque when it is covered with snow.
Getting There: Take Tokyo Metro Hibiya line, getting off at Hiroo station (H03) or you can walk from Roppongi (H04/E23) on Hibiya Line and Toei Oedo to Azabu direction.
Sugamo
If Harajuku is a place for young people, Sugamo is where senior (old) persons especially ladies will go to. In fact, Sugamo is called as Harajuku for senior ladies. The most famous spot in Sugamo is Jizo dori (Jizo street) where around 200 stores lining up on the street selling clothes, sweets and snacks. This area is also popular for sweets like daifuku (mochi with red bean filling). The most famous spot of Jizo dori is Koganji Temple which houses Togenuki Jizo statue. The size wise, Koganji Temple is considered a small temple but it is never quiet from visitors who come to wash Togenuki Jizo statue with hand towel then press it to certain part of their body which suffer from sickness. This ritual is believed can recuperate people from sickness.
Getting There: Take JR Yamanote Line or Toei Mita subway line, get off at Sugamo station (I15) then walk about 5 min
Jimbocho 
Jimbocho is a book town located in Kanda which is known as bibliophile nirvana. Although the area is famous as books hunting place for the local and students, Jimbocho usually is not in most travelers itinerary unless they are bookworms or huge fans of "manga" (Japanese comic books). There are so many second hand books to choose from hundreds of store be it manga, textbooks to German novels are available within the area.  Regular bookstore selling new books can also be found in this area. Apart from the books, Jimbocho also a home to traditional restaurants and cafe that satisfies your curiosity on food culture. The best time to visit Jimbocho is within weekdays as many stores are close on weekend.
Getting There:  Take Tokyo Metro Hanzomon line/Toei Mita line/Toei Shinjuku line getting off at Jimbocho station (Z07/I10/S06). The book town is located outside the station.
Are you interested in exploring Tokyo off the beaten path? Or do you prefer going to most popular places in Tokyo?