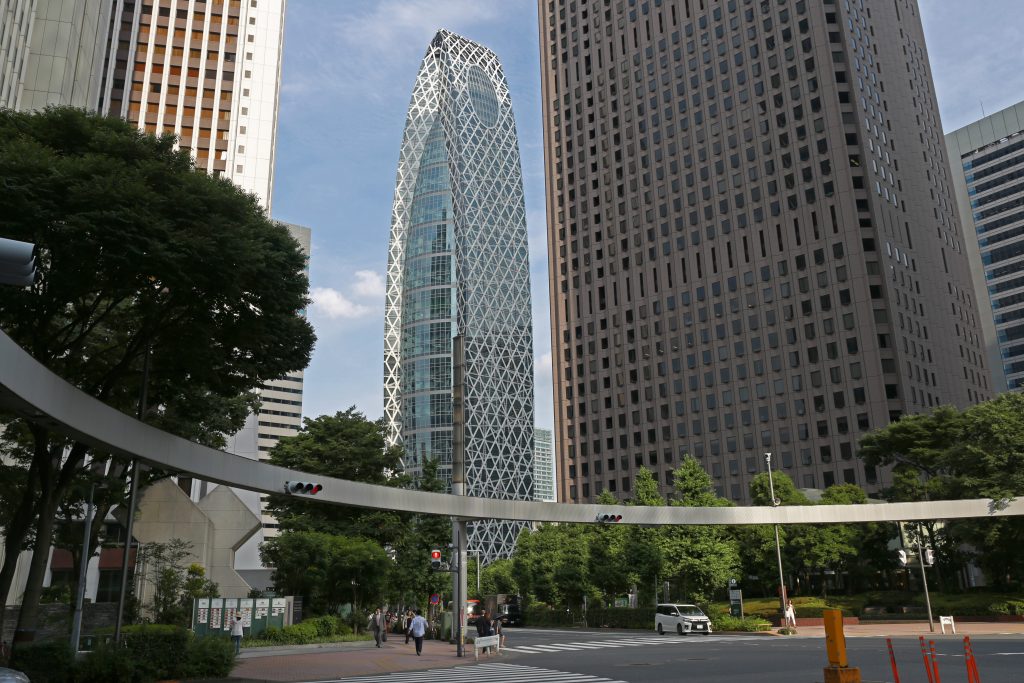 Going around Shinjuku is always fascinating for everyone including us. There are so many things to see and do around Shinjuku anytime of the day. As a major commercial and administrative district, Shinjuku is rarely quite. Weekend is an exceptional case for some parts of Shinjuku, like the street where Mode Gakuen Cocoon Tower is and Tokyo Metropolitan Government Building. Other areas like Shinjuku station, the world's busiest station remains busy although less crowded than the weekdays.
We went around Shinjuku over the weekend to capture different faces of Shinjuku day and night. This time we skipped Shinjuku garden and Meiji Jingu shrine. The first thing on our list was to get a panoramic view of Shinjuku and beyond from the 45th floor of Tokyo Metropolitan Government Building observatory deck.  Some compare the view from this 243 meters height observatory deck with that of from Tokyo Skytree. I personally think Tokyo Skytree offers a better view from its 350 Tembo deck and 450 meters Tembo Galleria. But since entering Tokyo Metropolitan Government building is much easier because it is less crowded and no submission fee, going to Tokyo Metropolitan Government Building is more feasible for weekenders such as we are. It was not raining, luckily but like any other days in June it was muggy.
We arrived slightly after 4pm, Tokyo Metropolitan Government building was pretty quiet. We would not have to queue to get a spot for pictures taking. The view from the observatory deck is fantastic. If only the weather was clear, Mount Fuji would have been in the sight. The weather was not on our side but I'm not complaining. I always love observing Tokyo from high above the ground just to see how densely populated my city is. It always bedazzle me how well organised Tokyo is given the size of its population.
The south observatory deck opens until 5pm but the north deck opens until 10pm. Tokyo Tower, Tokyo Skytree, Meiji Shrine are within the sights of these two decks. While the view is outstanding, taking picture through thick window glass is a challenge. The dust on the window downgrades the quality of the picture and the reflection basically kills the pictures. After several attempts of shooting from the observatory deck, I could only come up with few pictures I considered good enough.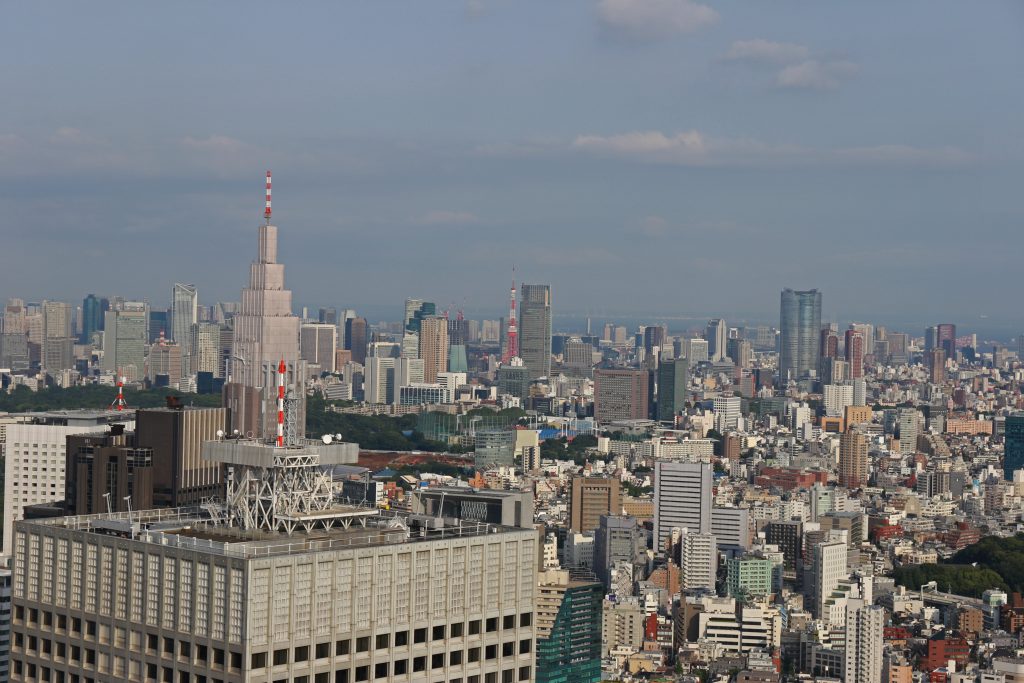 The vast area of the green is Meiji Jingu Shrine.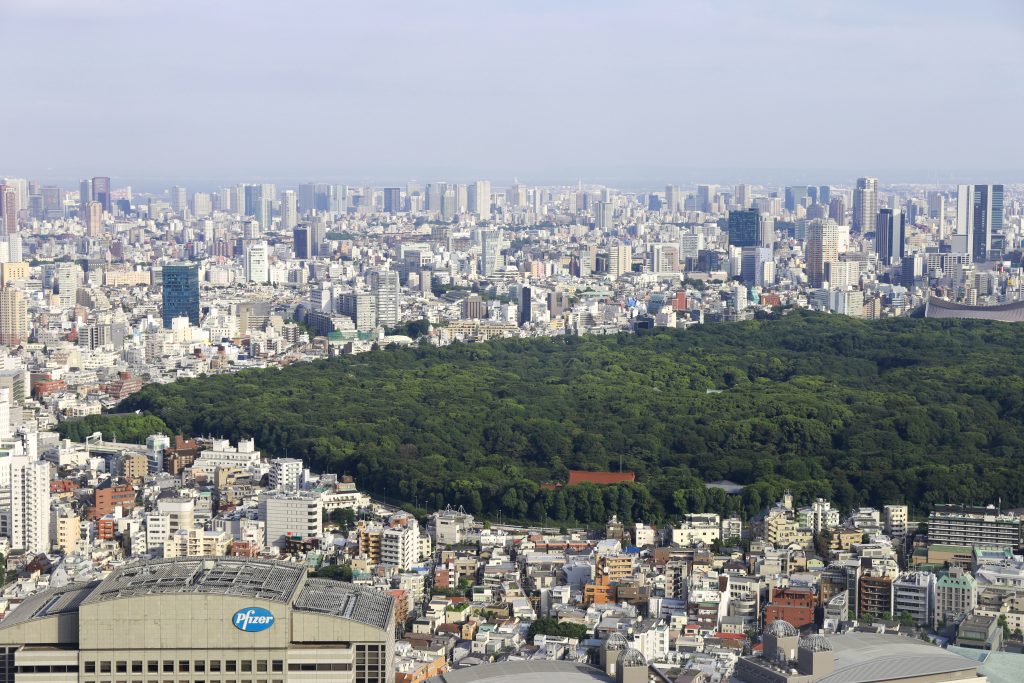 Tokyo Metropolitan Government Building from the outside.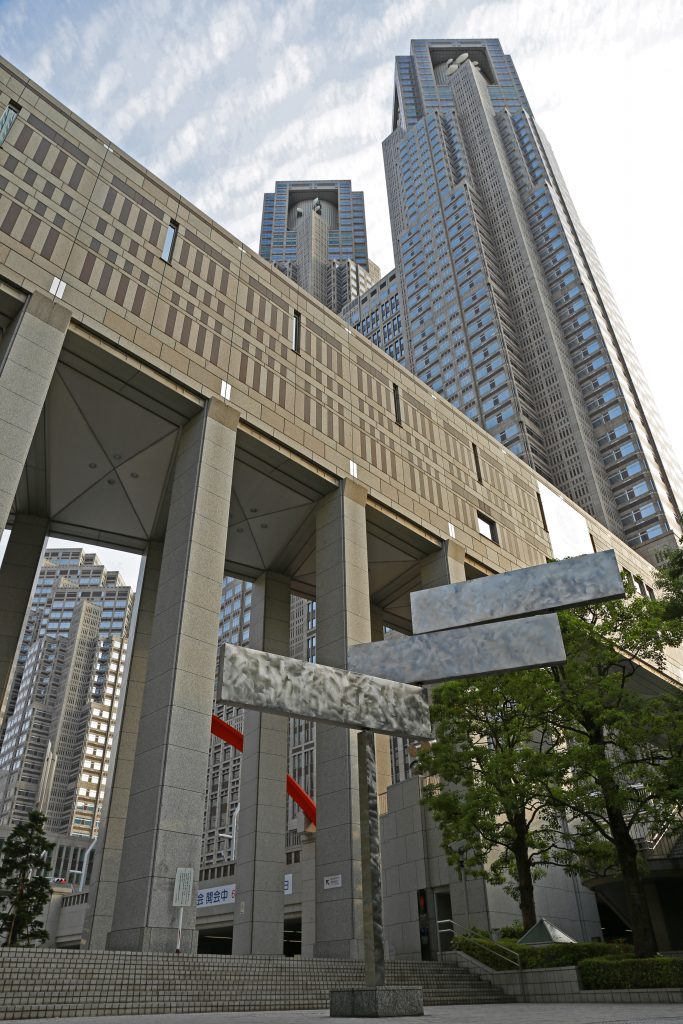 Next thing on our list was to capture the busy streets of Shinjuku in a night time. But first we shopped Uniqlo near Shinjuku station then headed straight to northeast side of the station as soon as daylight faded. Shinjuku turned into a forest of signboards in colourful neon lights. The crowds enjoyed strolling along the busy alleys while tourists were busy taking pictures. We looked like one of those tourists for taking pictures here and there. We could not help it.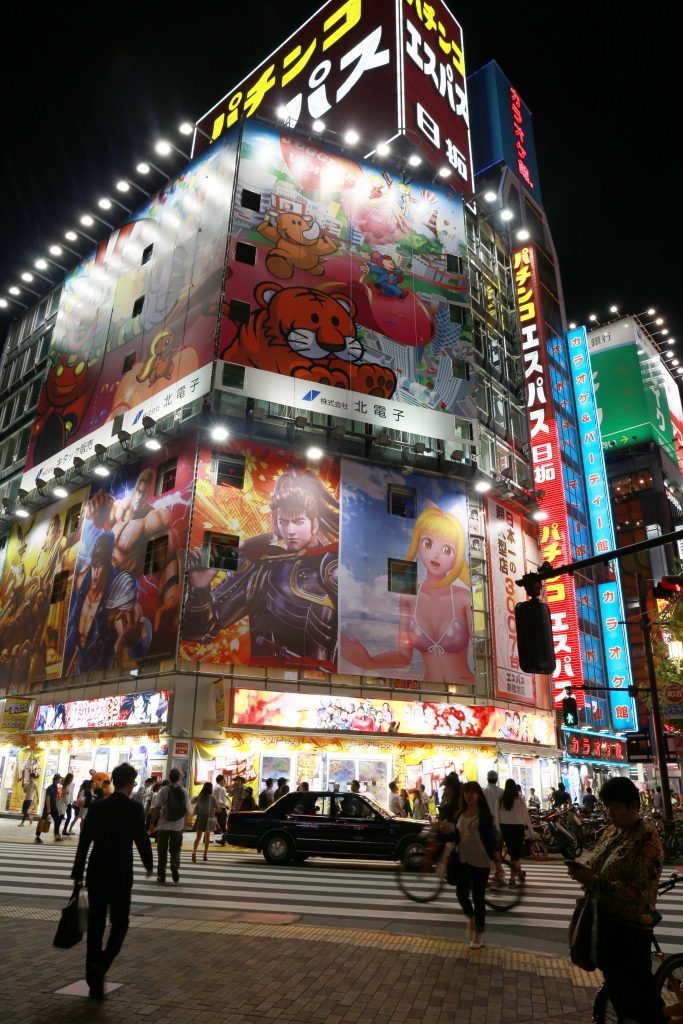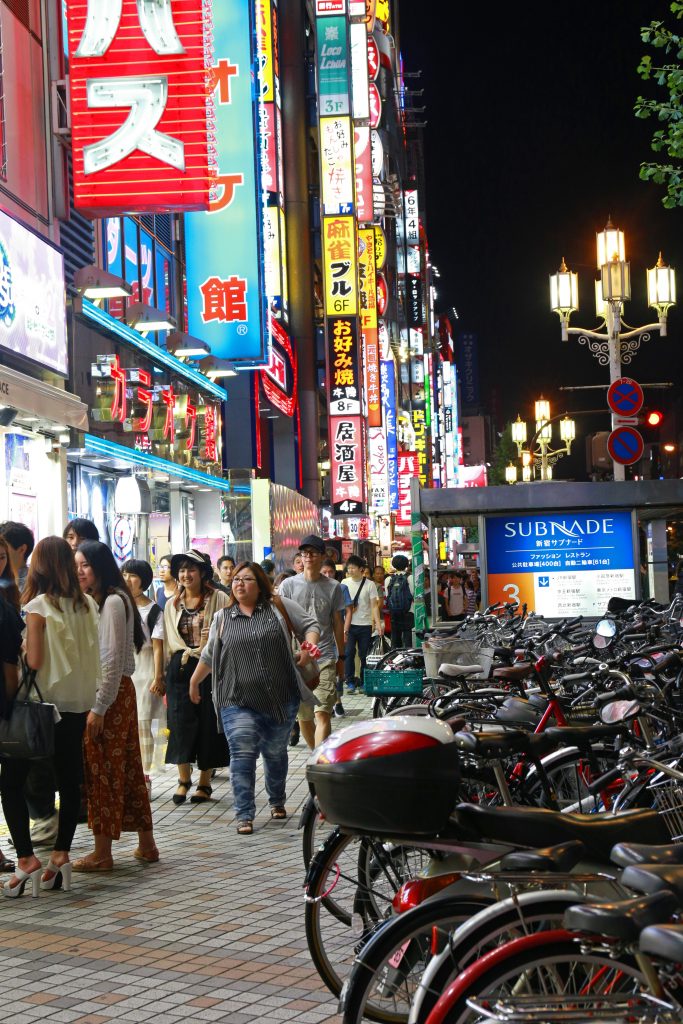 Small alleys of Shinjuku are never shy from visitors, especially Kabukicho area.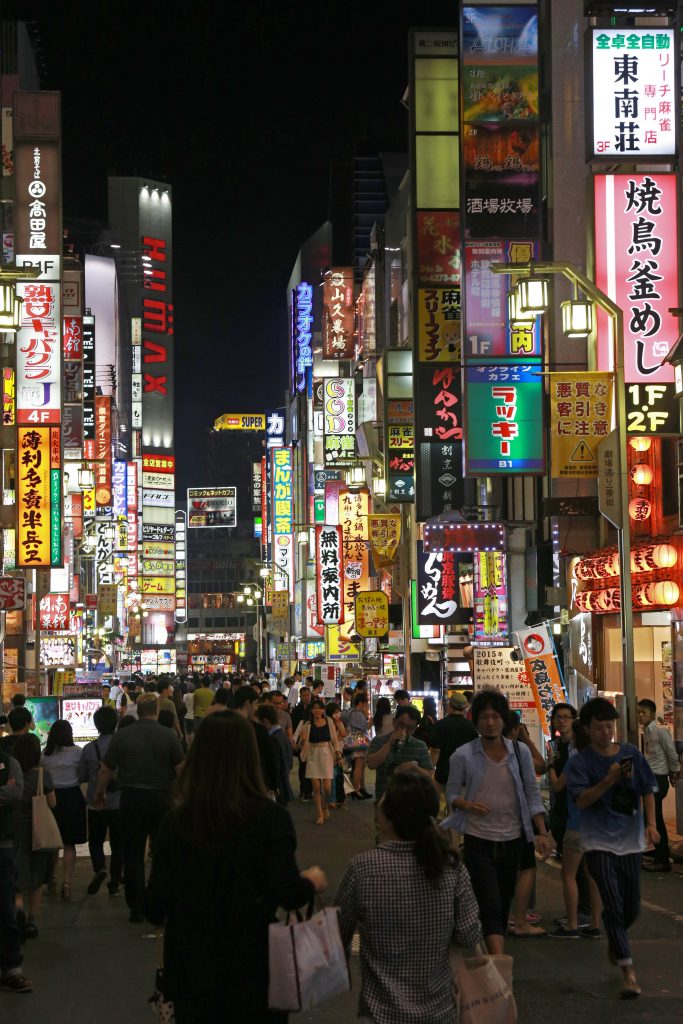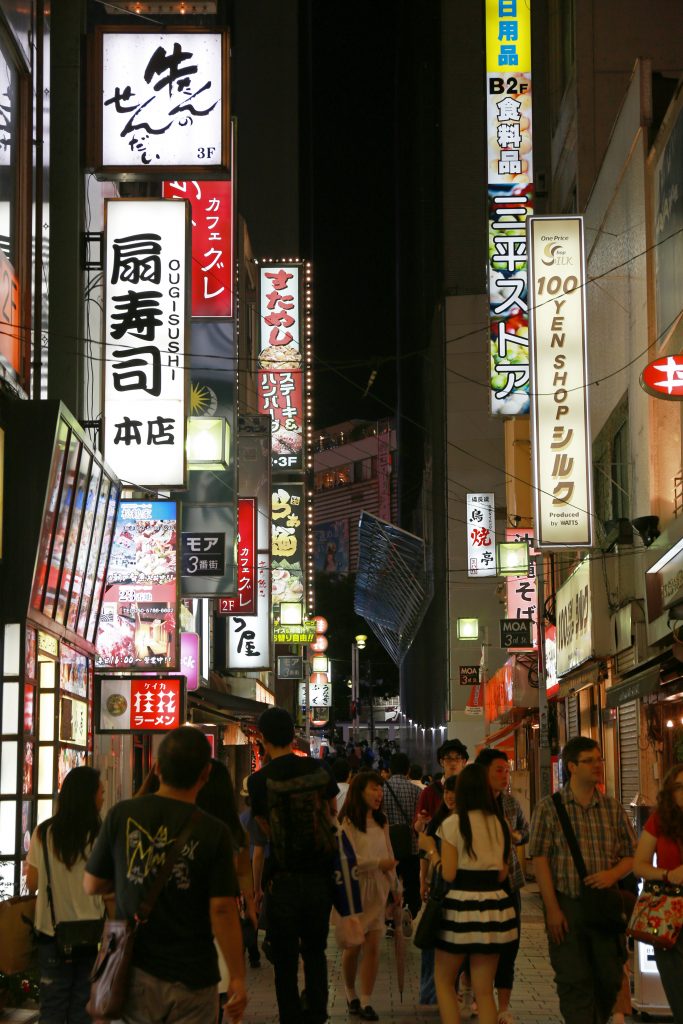 One of photography spots of Shinjuku is this iSetan department store, mostly photographed because of its architecture.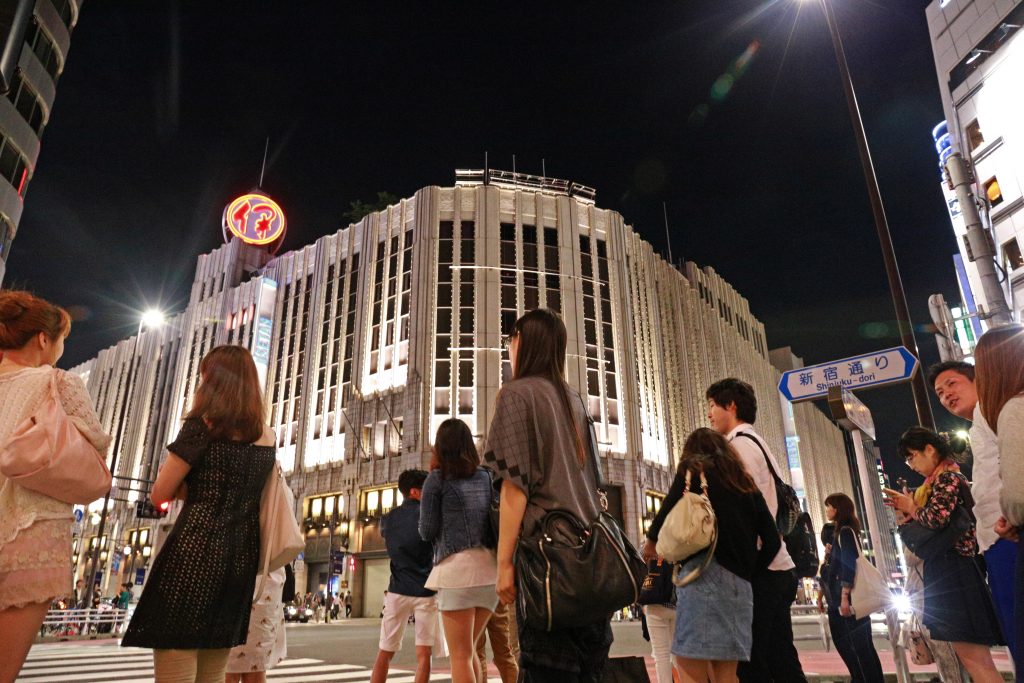 Have you ever been to Shinjuku? What do you like the most from Shinjuku?