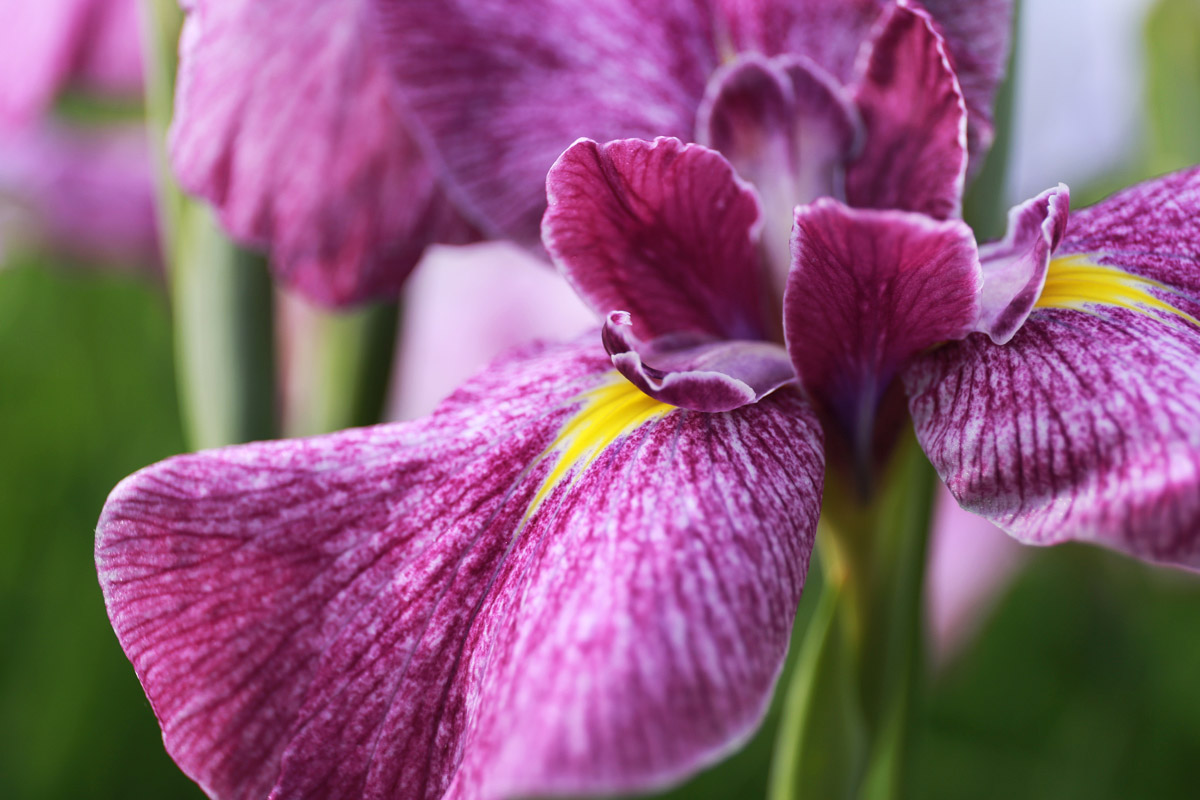 It has been awhile since the last time I took picture of flowers in Tokyo. When we heard Japanese Iris was in full bloom, we hurried to a historical iris garden in Tokyo: Horikiri iris garden. There are some places to see iris in Tokyo (Meiji Jingu and Imperial Palace east garden) but Horikiri Iris Garden is the most popular amongst the local, particularly because it is the oldest iris garden in existence. One of the most acknowledged Ukiyoe artists, Hiroshige Utagawa drew this garden in a famous series titled "100 Famous Views in Edo". Ukiyoe is Japanese traditional paintings. As to when this garden was built is not clear. Some said it was built during Muromachi era, some others said it was there in Edo era (17th century).
Iris is an important flower in a Japanese culture. The leaf is believed can support the growth of children. Many parents put iris leaves into bath water for their children.
Compare to Meiji Jingu iris garden, Horikiri is slightly quiet from foreigners. Perhaps because it is located in a sub urban area, within housings complex, in fact just next to an apartment.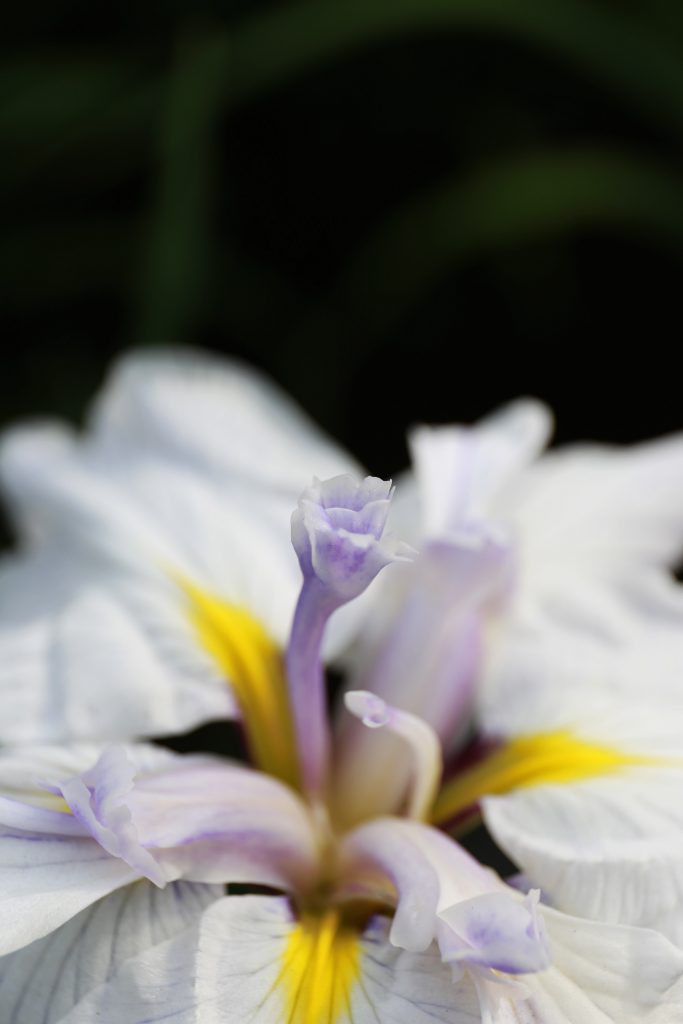 It took us about 10 minutes walk from Horikiri Shobuen station to the garden. If it was not because of google map and the crowd we would had never reached the garden.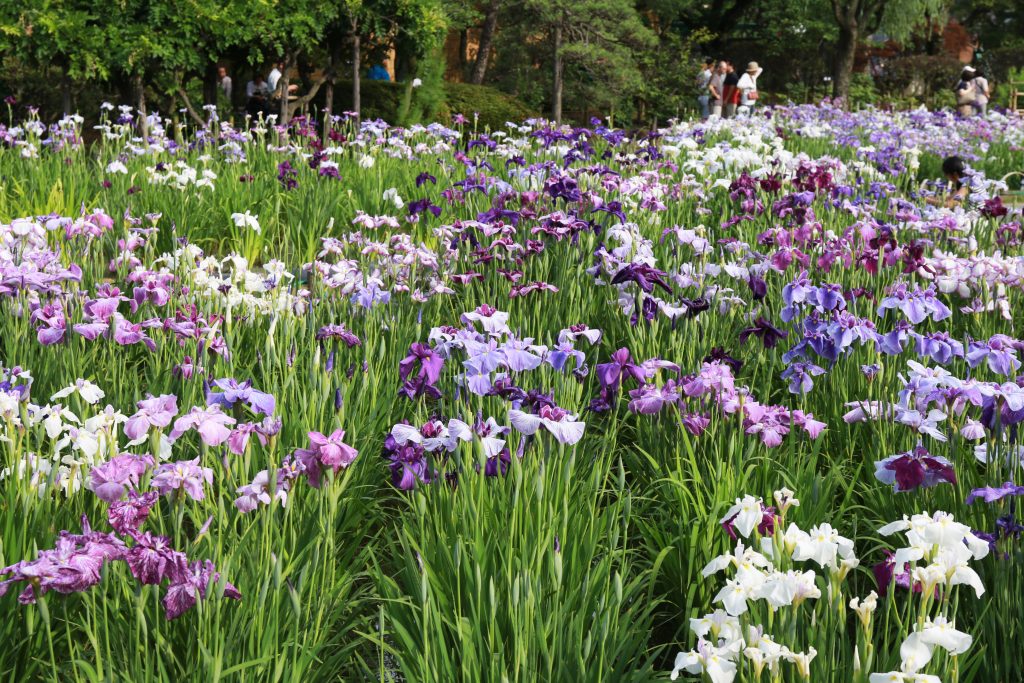 Horikiri iris garden is not large but it has around 6,000 colourful Japanese irises. Majority of the colours are purple, blue, pale blue, red purple and white. Each variety is named in Japanese.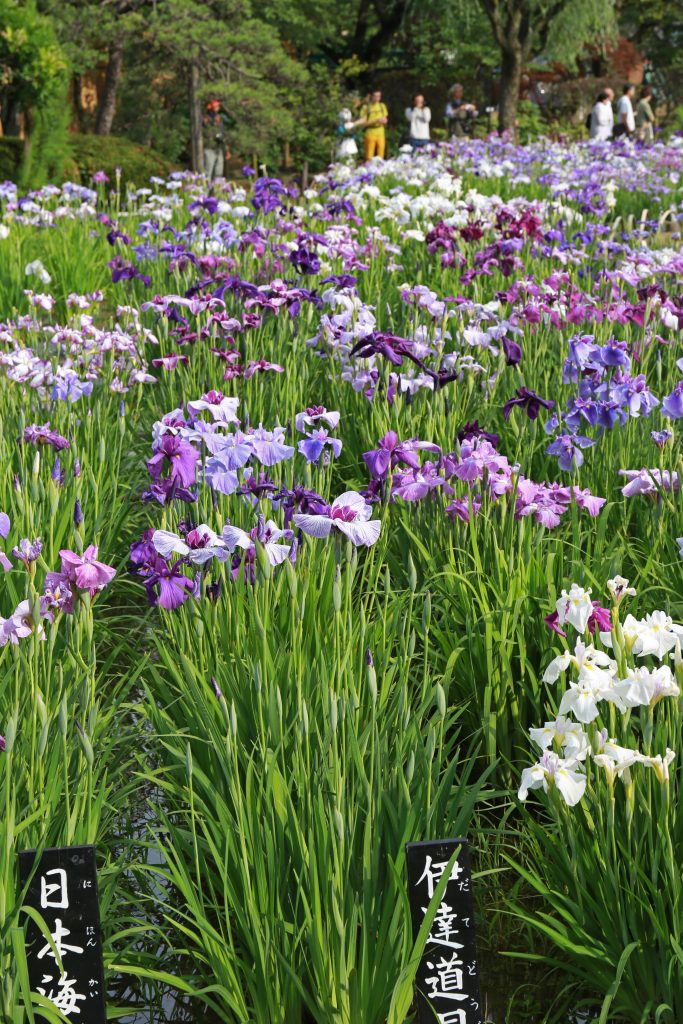 Like many other flowers, iris is sensitive to the heat. It was still first week of June when we went here but many of the flowers were tired.It must be because of the heat that reached to 26C almost everyday since end of May.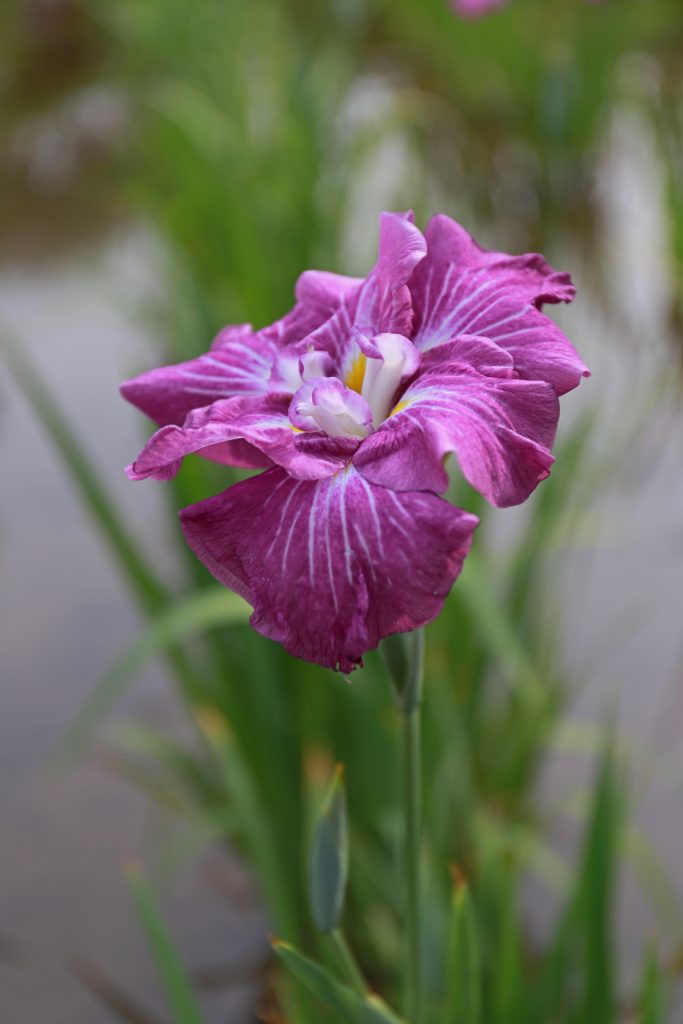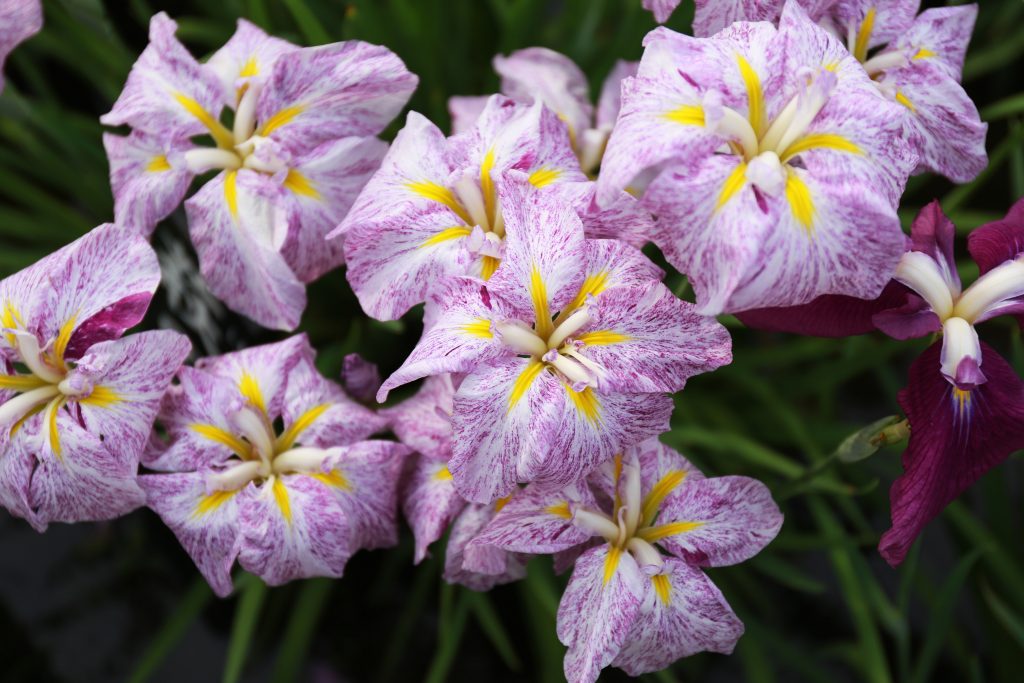 So we preferred to frame the flowers through a macro lens. They looked way much beautiful.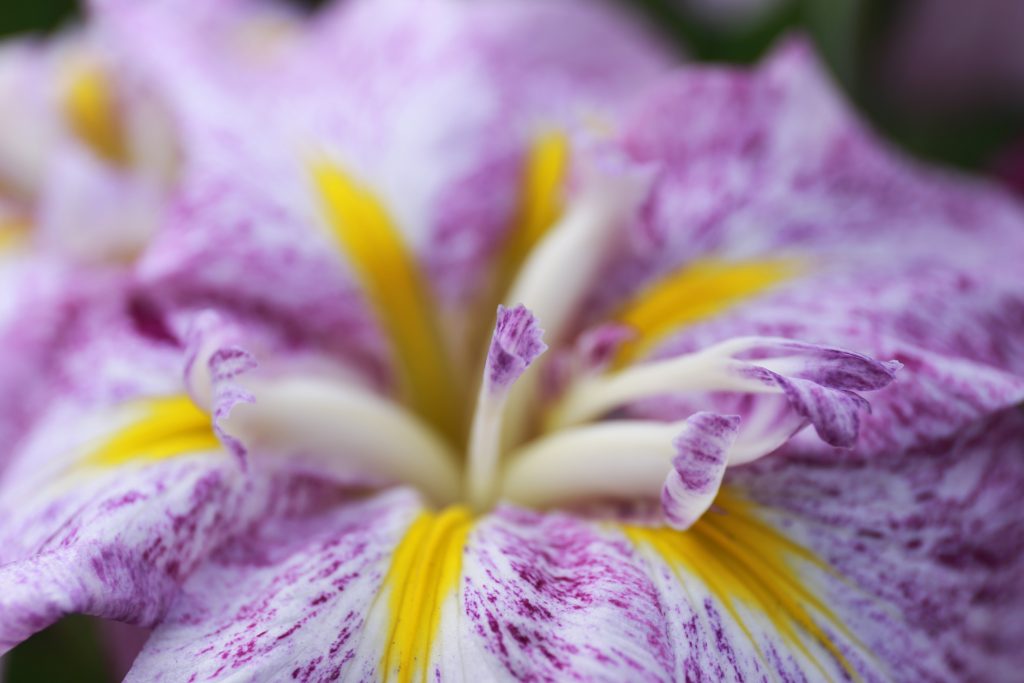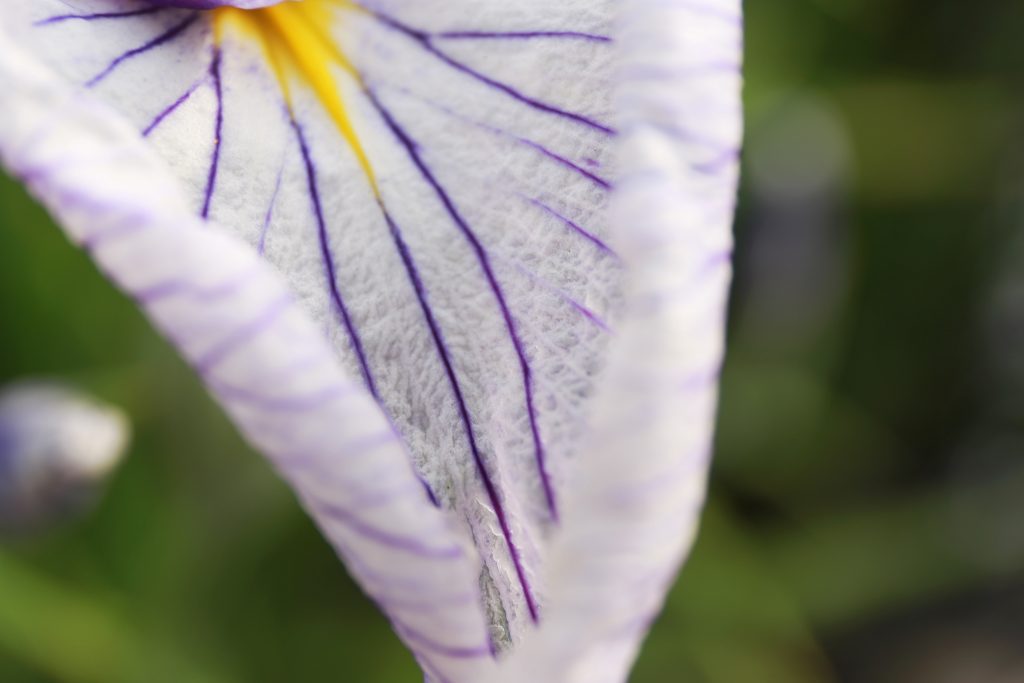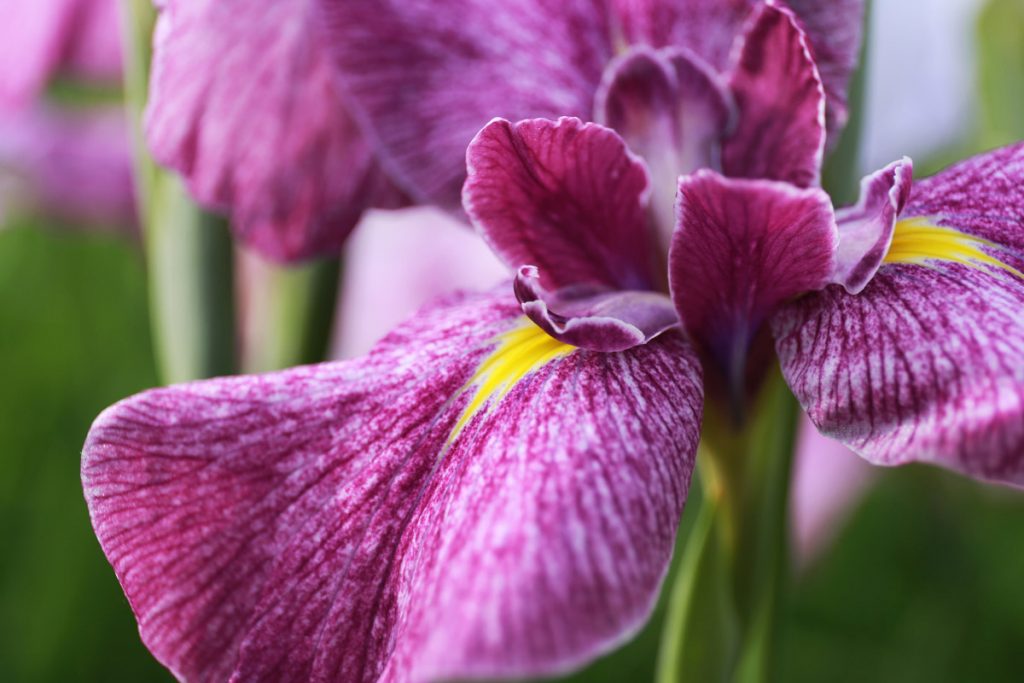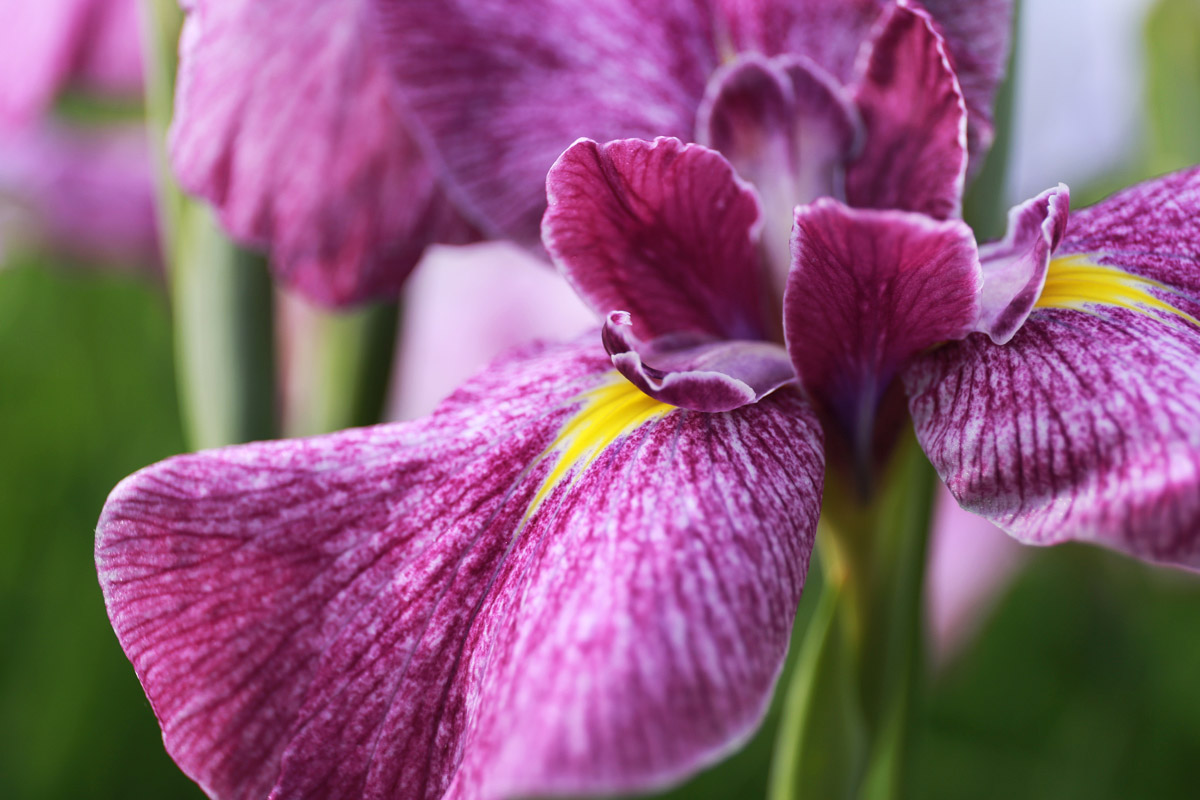 Practical Information about Horikiri Iris Garden
Opening Hours: 9am to 0430pm
Entrance Fee: free
Getting There: Keisei Line from Ueno station to Horikiri Shobuen station
Best Time to Visit: early June