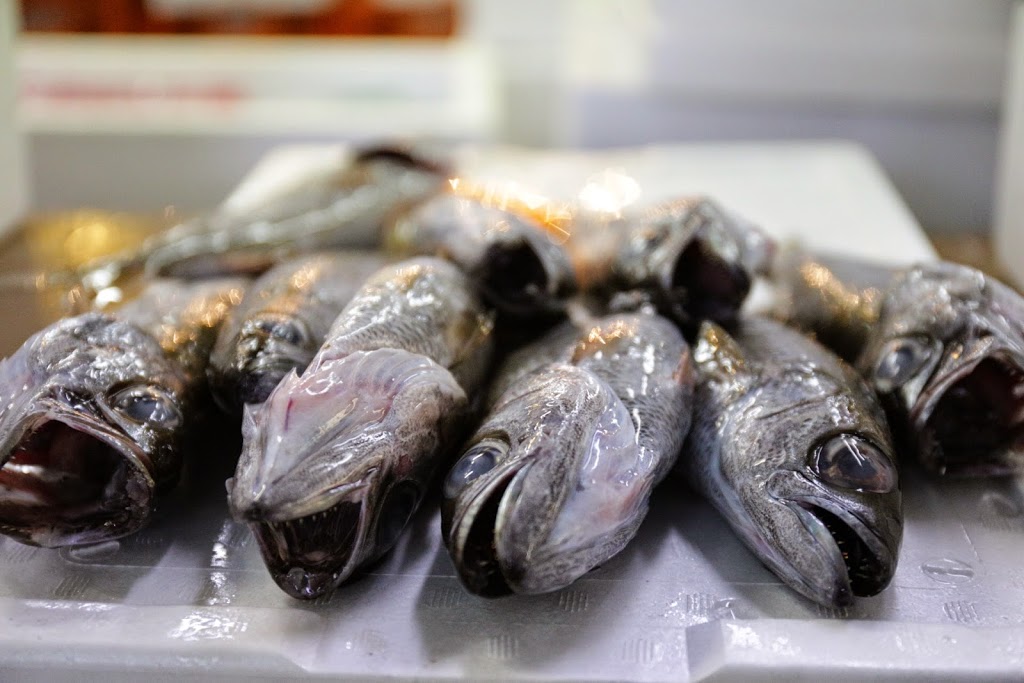 Tsukiji fish market in Tokyo is the world's largest and busiest fish market. It is the most famous wholesale market in Japan. Tsukiji is well known for its tuna auction that starts by 5am (generally close on Sunday). Although Tsukiji is famous for fish and seafoods, other things like vegetables, fruits and flowers can also be bought from the market.
Tsukiji fish market is my favourite sushi breakfast place. I love wandering around the market observing the crowd, try different type of foods from different stores and take as many pictures as I can.
GET FAMILIAR WITH TSUKIJI FISH MARKET

Tuna Auction (at the inner market) is the highlight of Tsukiji market. It starts at around 0520am, ends at 0630am. Number of visitors can enter tuna auction area is 120 people on first come first served basis. People start coming to the area as early as 0300am and make a queue for registration at Fish Information Center (at Kachidoki Bridge entrance). One can only register for him/herself and no reservation is allowed. Officially the registration starts by 0500am but most of the times registration finishes before 0500am. So, if you are thinking of seeing Tsukiji tuna auction, you need to be at the registration area before 0400am. This means you must stay somewhere close to Tsukiji so you can walk to the market since no train or bus operating within those hours. Do not wear open toes shoes or high heels and do not use flash when taking pictures.
Wholesale Market (at the inner market) is open by 0900am for visitors but so many visitors entering the areas before the time. If you are entering wholesale market, always walk cautiously, pay attention to your surrounding and do not block the traffic. There are so many forklifts and trolleys moving around the area. They will stop at nothing to get those fishes in time. If you cannot stand the fishy smell, you better stay away from this area.
Outermarket is most visited by people on daily basis. Restaurants, snacks, knives and kitchen related items are mostly located within this section. It opens until 0200pm or even earlier on working days. If you are interested in taking pictures, do it quickly otherwise you will be asked to stay away from the shop.
5 TOP THINGS TO DO IN TSUKIJI MARKET
Go Inside the Wholesale Market to take pictures of fishmongers slicing fishes (fresh giant tuna if you are lucky). Take a closer look of many fishes, shrimps, crabs and other things within this area.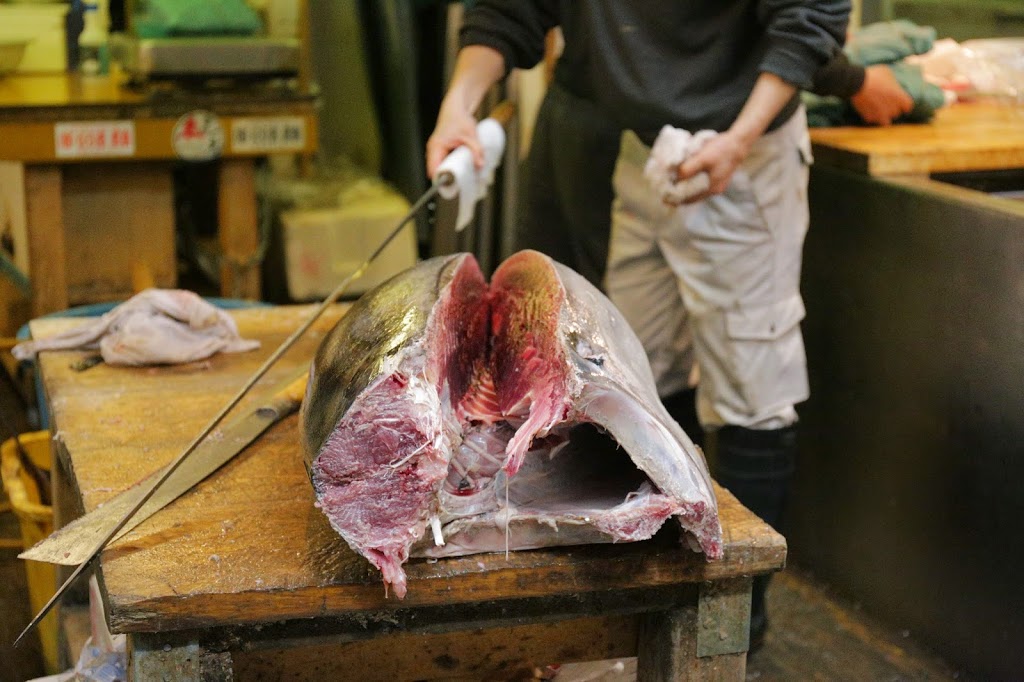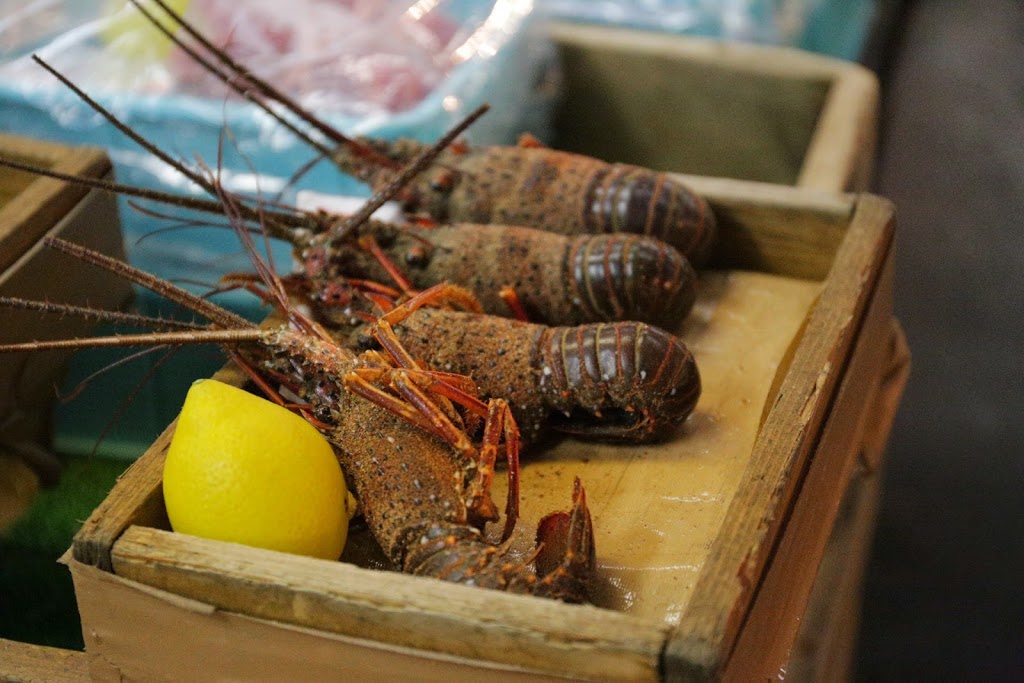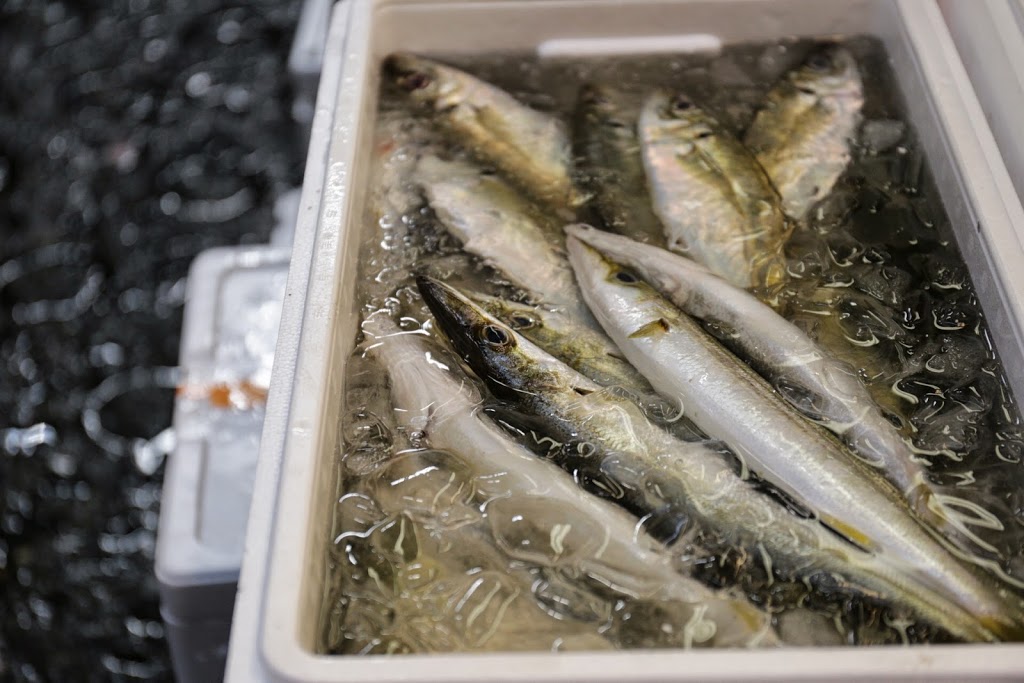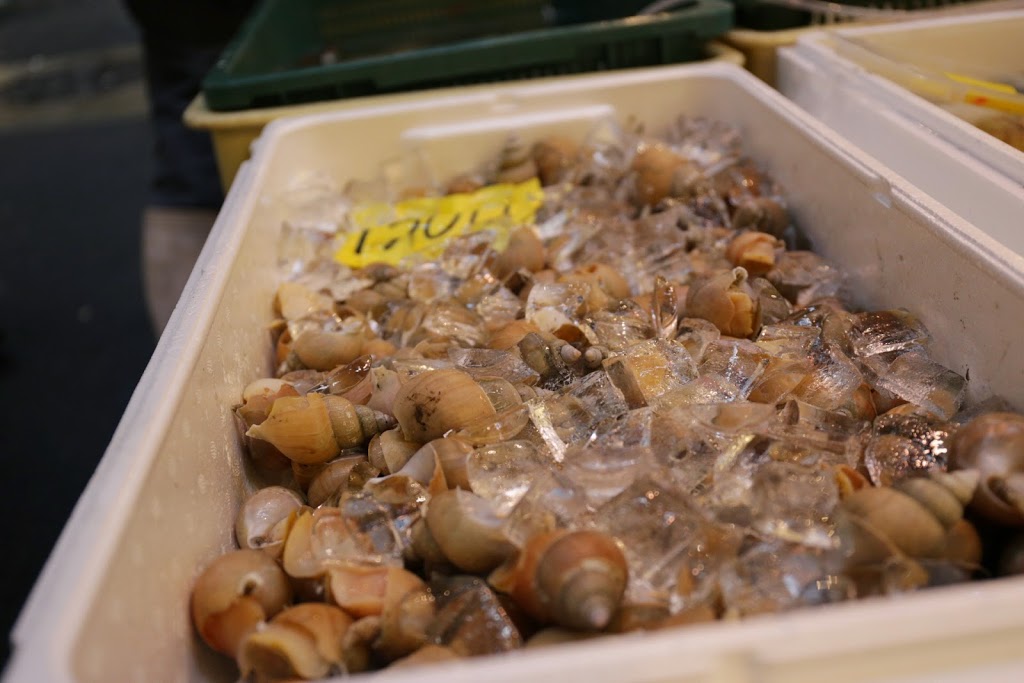 Have Sushi Breakfast before 0900am and get a seat by the counter so you can observe how the chef prepares the sushi. When the chef is looking at you taking pictures of the sushi that means "eat now". There are many sushi restaurants within the market. My favourite is Sushizanmai. Sushizanmai is probably the strongest sushi chain within Tsikiji market. There are at least five of them within the area. The price is reasonable and foods are delicious too. Price range per item ¥98 to ¥368, trio tuna costs: ¥568 and a set of various sushi costs around ¥2,000 – 3,000 in Sushizanmai.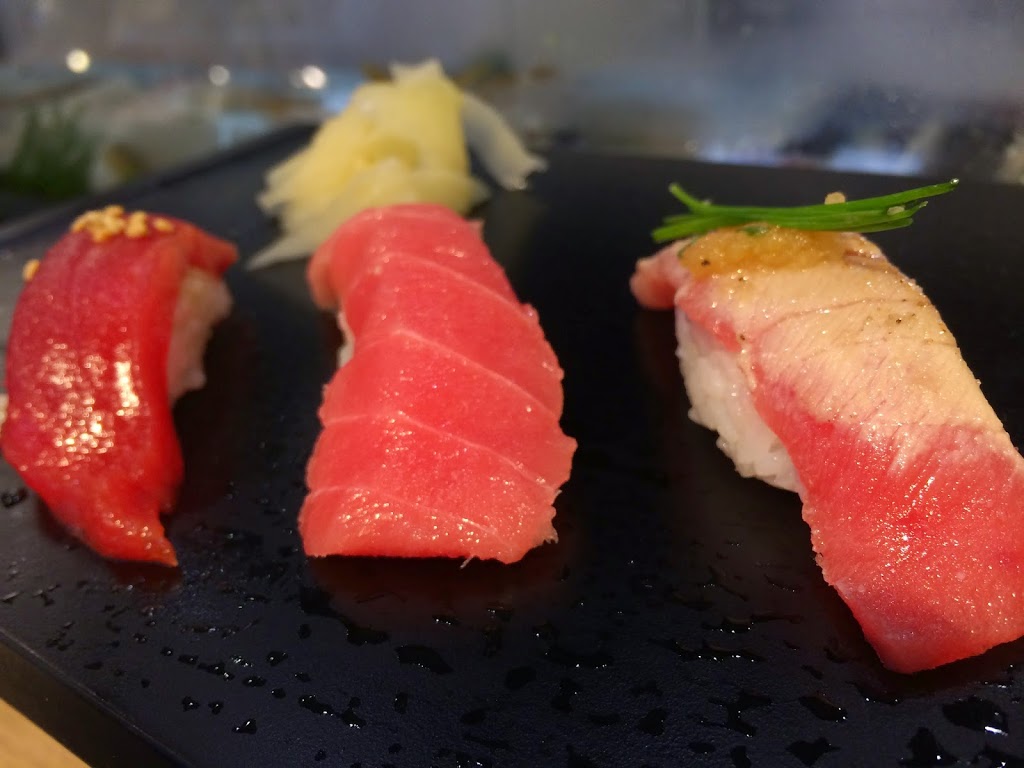 Try Broiled Scallops. The scallops are boiled first then broiled and seasoned with soya sauce. It is cooked as soon as you order. Price ¥500/pcs.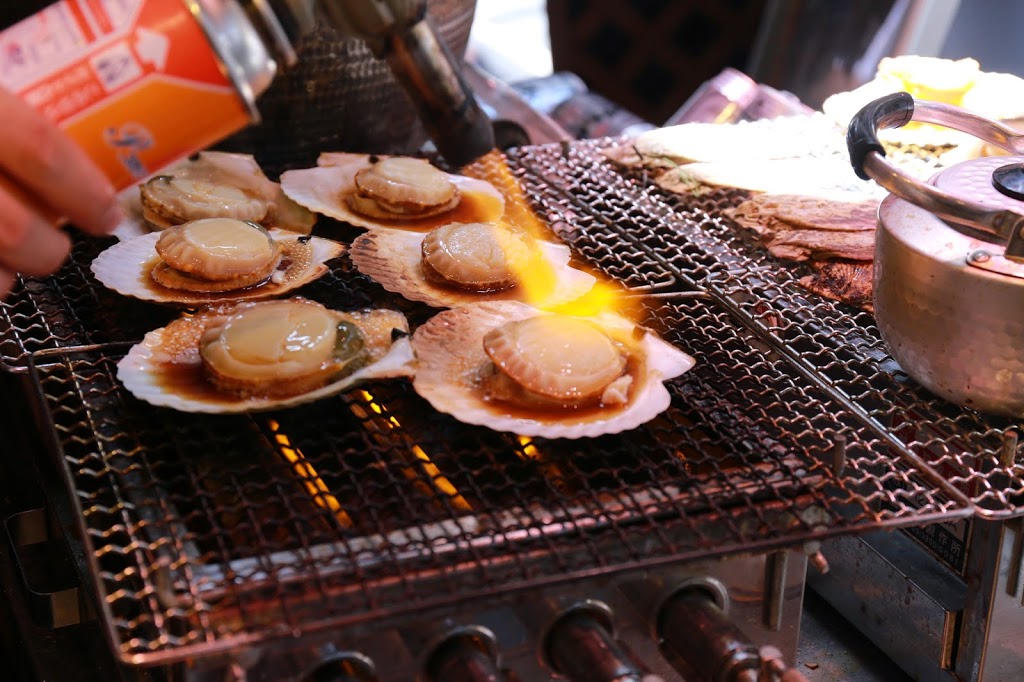 Stop at Every Testers offered by the shops. You could experience a lot of different food (in tiny portion) without having to spend money. Buy only if you like the taste.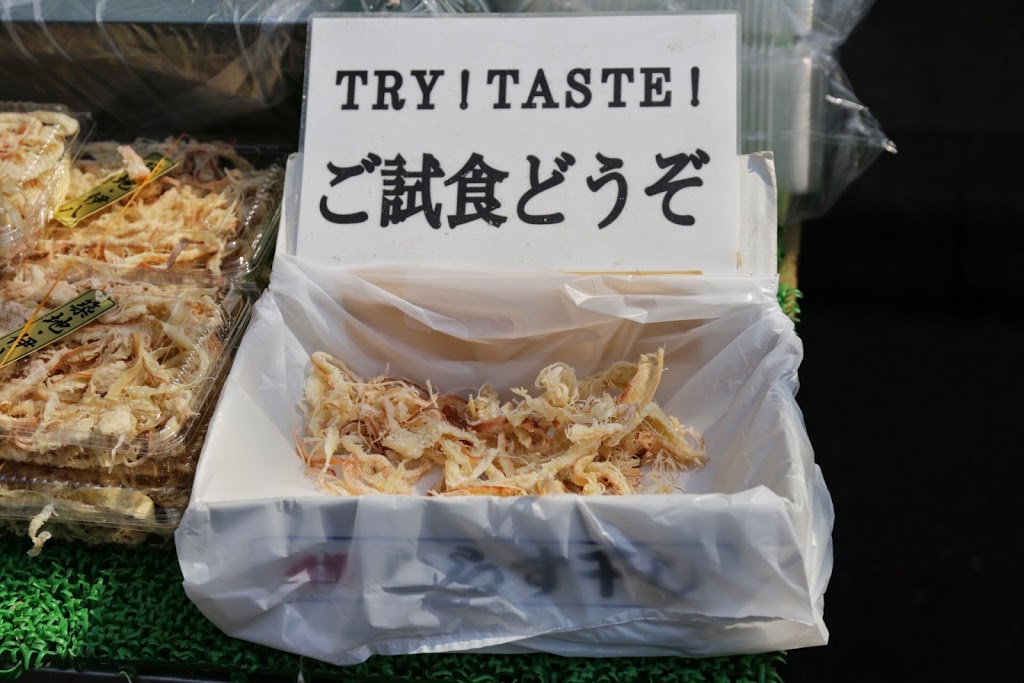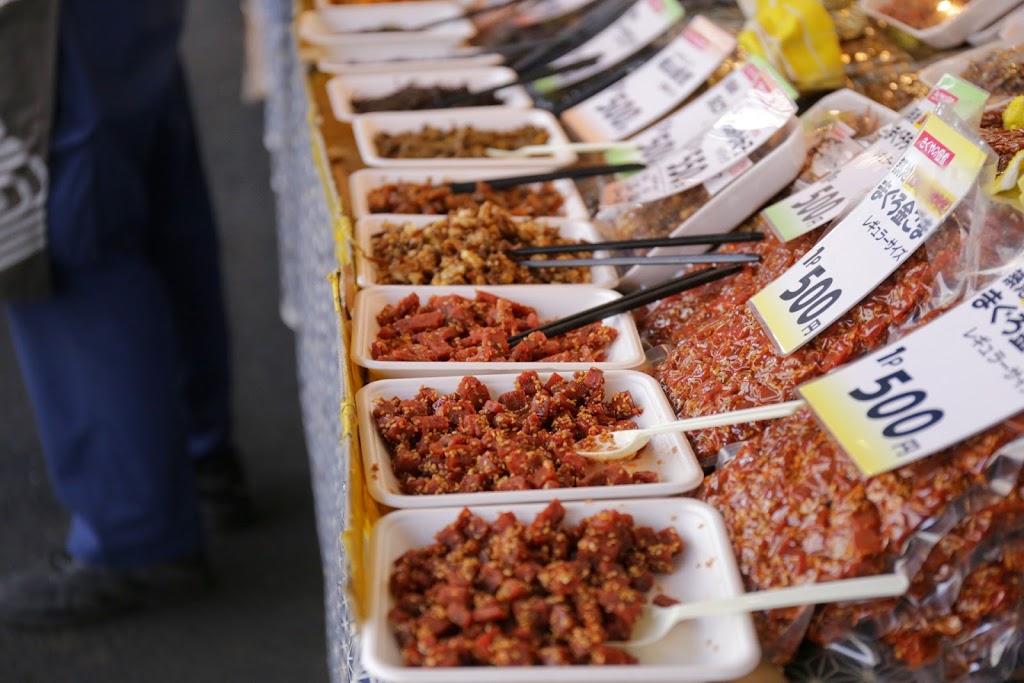 Have a Cup of Coffee at Yonemoto Coffee Shop. This small coffee shop is famous amongst the locals and always crowded with visitors. Best drink here is black coffee (espresso or americano). Yonemoto opens from 0530am to 0400pm daily. If you are coffee lover, try to buy a small bag of Trek charcoal Brent or Yonemoto House Blend. It makes good espresso with a nice bitterness. The downside is the entire shop is a smoking area. If you are Cappucinno or Café Latte lovers, do not expect for smooth milk foam here.