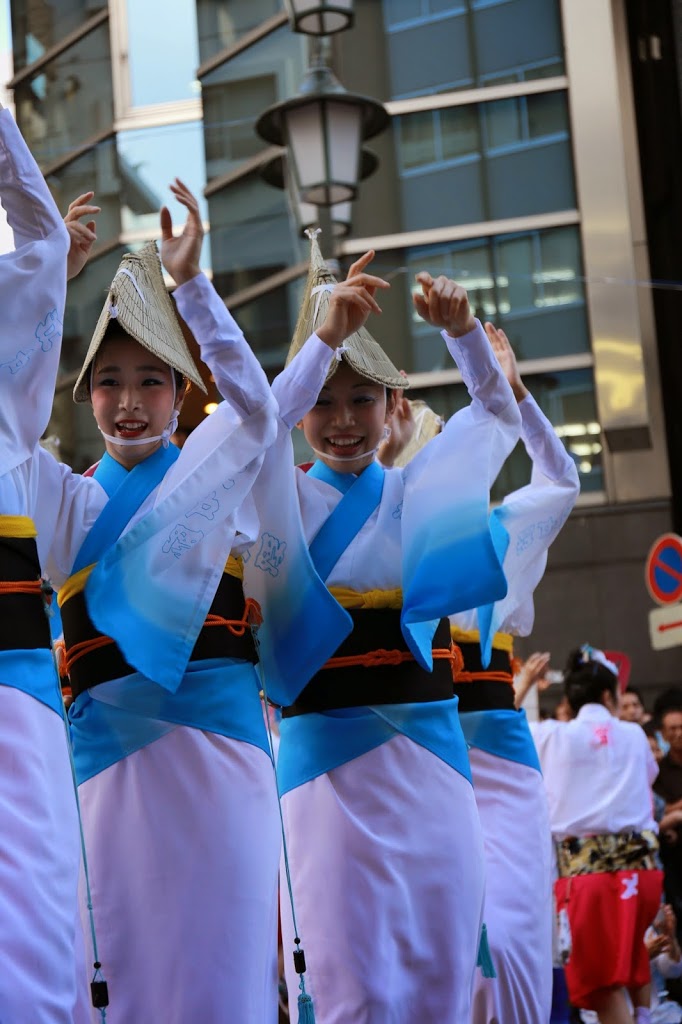 Koenji Awa Odori is an annual dancing festival held in summer in Tokyo. "Odori" means dancing in Japanese. The dancing comes from  "Awa", an old name of Tokushima perfecture. That's why it is named "Awa Odori" (a dancing from Awa ). Since Awa Odori becomes very popular throughout Japan, many other cities replicate this event. In Tokyo, some areas organise Awa Odori during the summer. Koenji Awa Odori is not only the largest Awa Odori in Tokyo but also Tokyo major summer festival.
This year, Koenji Awaodori was held on 23rd – 24th August with the theme "Spreading Smile". We went as early as 0300pm to Koenji to get a perfect spot to sit. But of course there were many people already sitting at the side of the road. We were lucky to get a small space for two and sat there patiently for almost two hours. It was more than worth the wait.
The festival started at 0500pm ended at 0800pm. More than 10,000 dancers in colourful costumes entertained around a million of spectators. They were not only dancing but also enchanting words to keep their spirit high for the dance, playing music instruments and of course smiling.
Some Tips
Be early (three hours before to secure the best spot)
Bring mat to sit on. The organiser will provide mat for the first row 45 minutes before the festival starts
Go to toilet before you sit by the road
Narrow road is better for picture taking purpose
Stay away from people with alcohol (beer too), they tend to get drunk before the festival ends
Dancers wearing Amigasa hat, hand reaching the sky gracefully. They always dance and walk in a tight formation.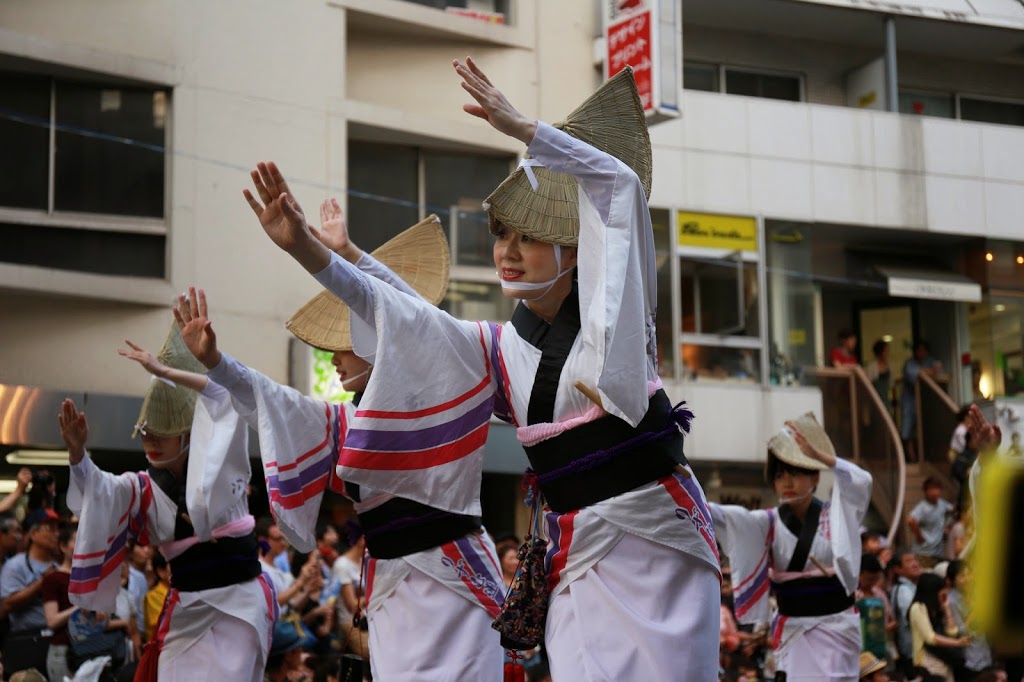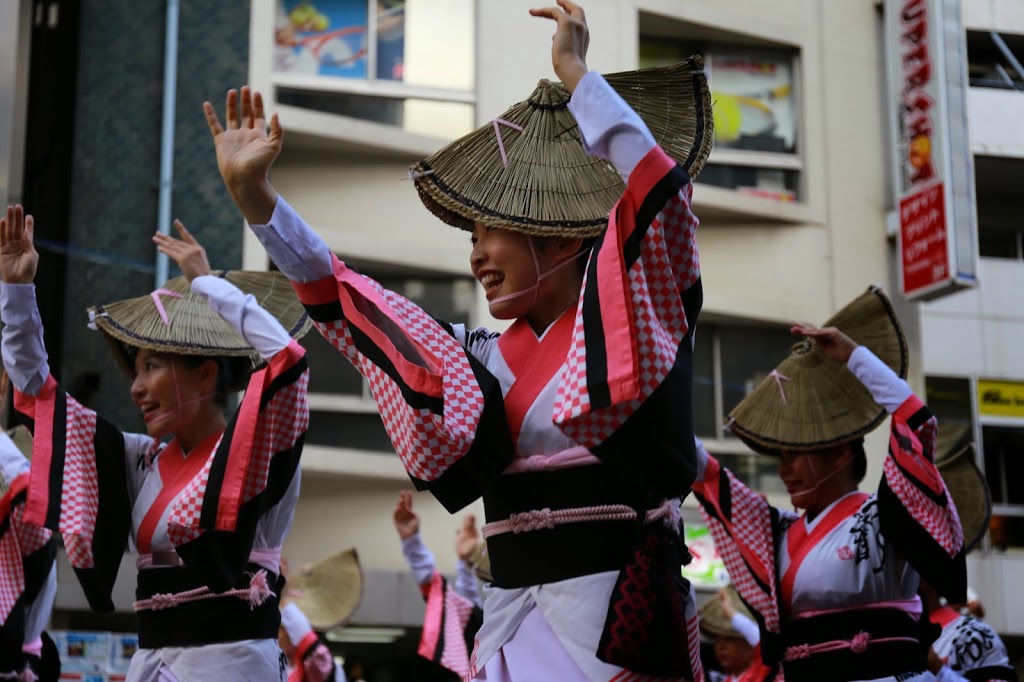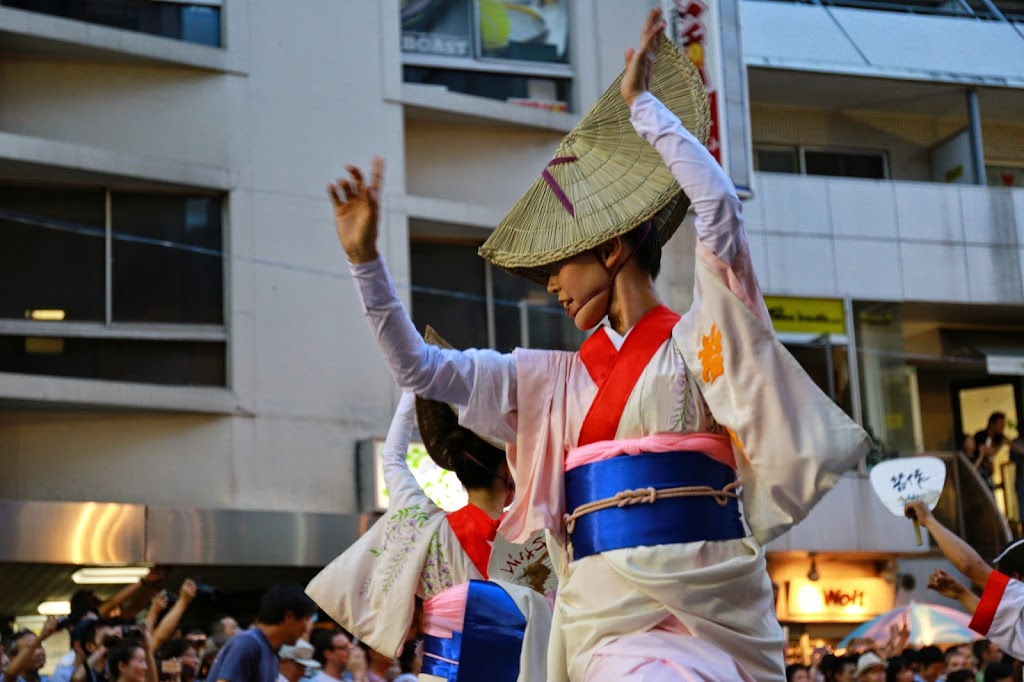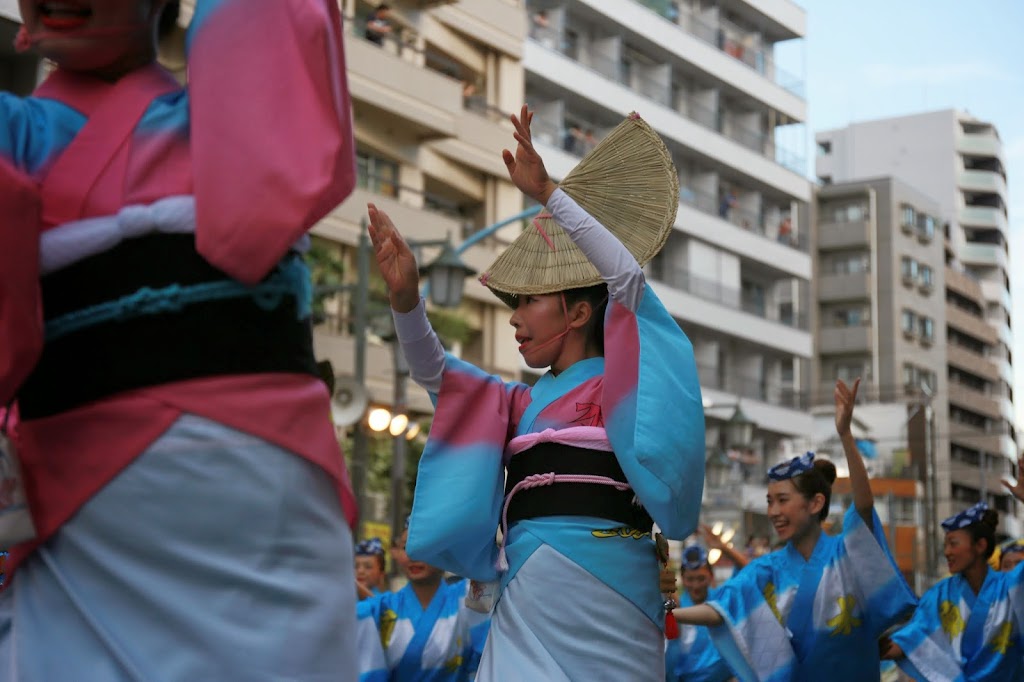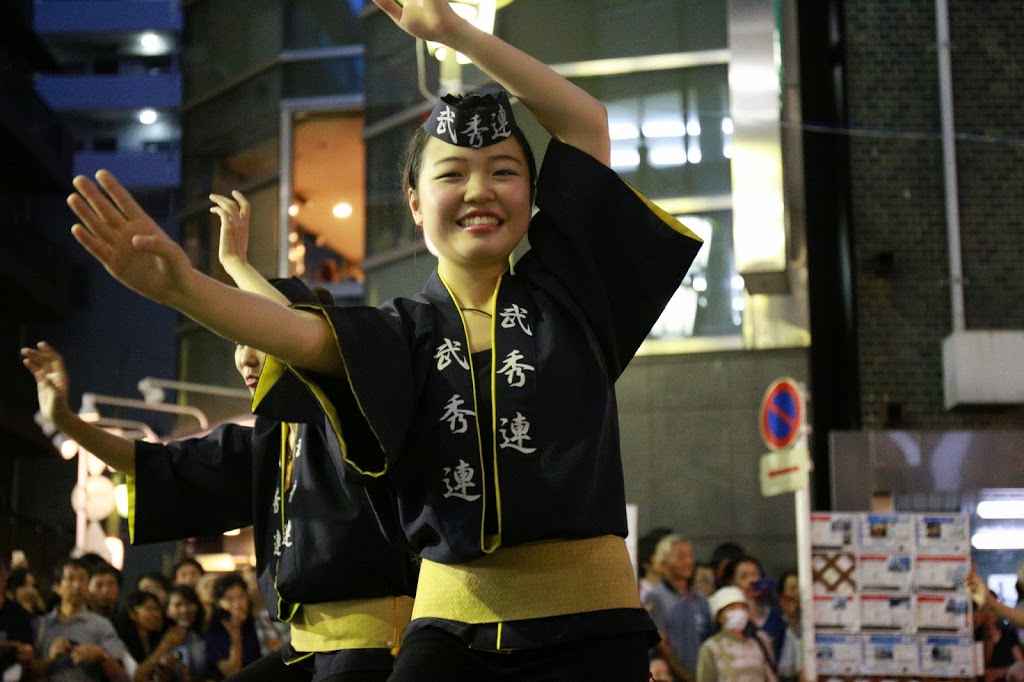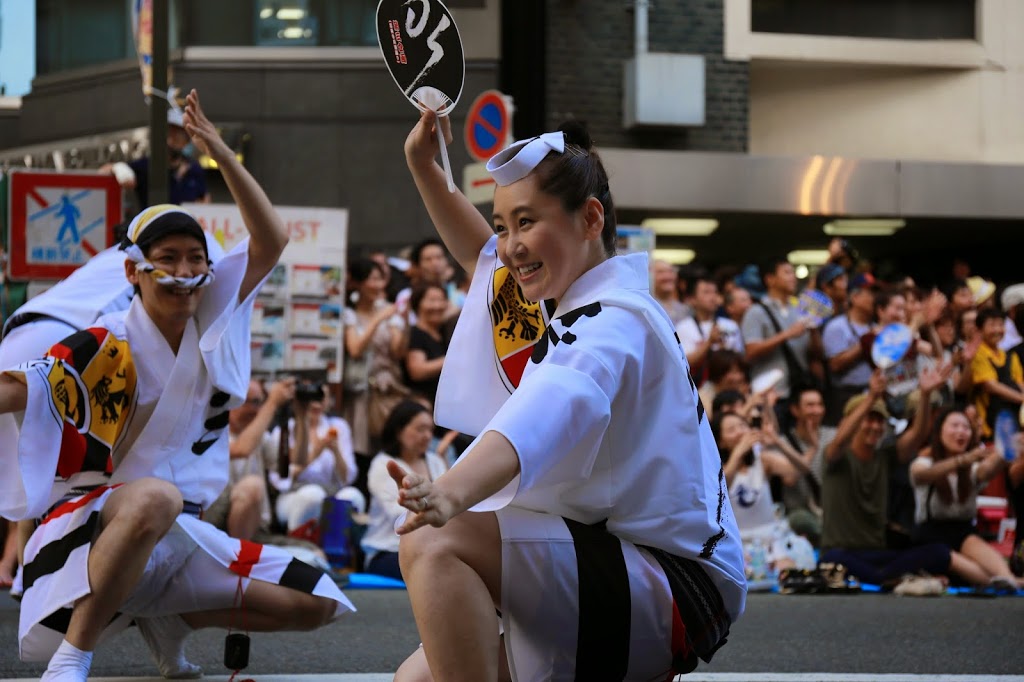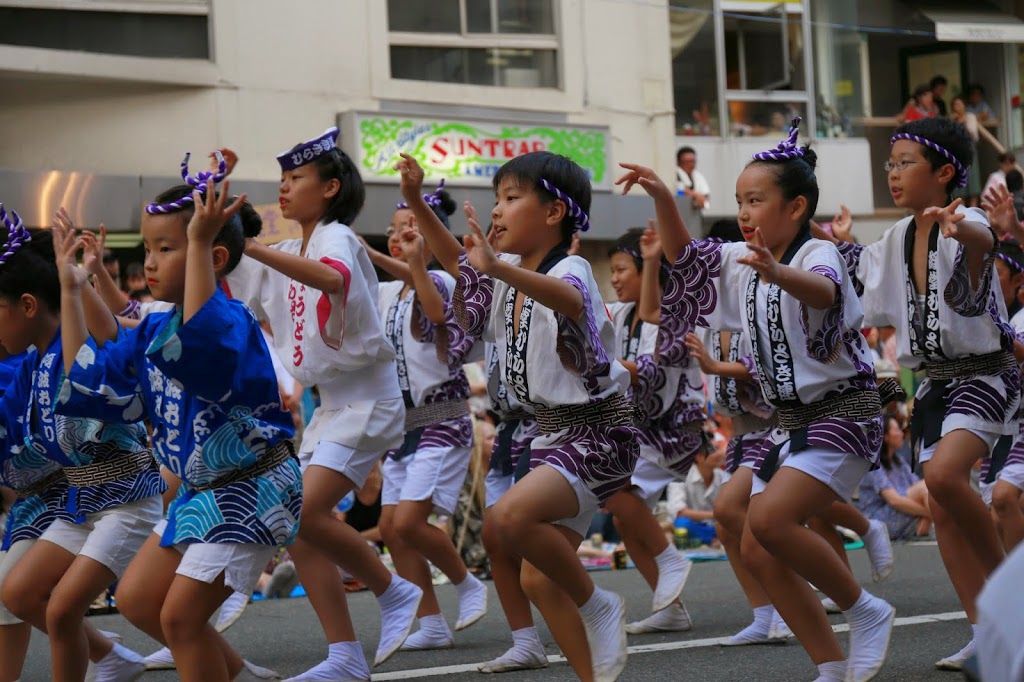 The man with the hand glove is the conductor. He decides the tempo.
Women dancers walking their geta sandals.