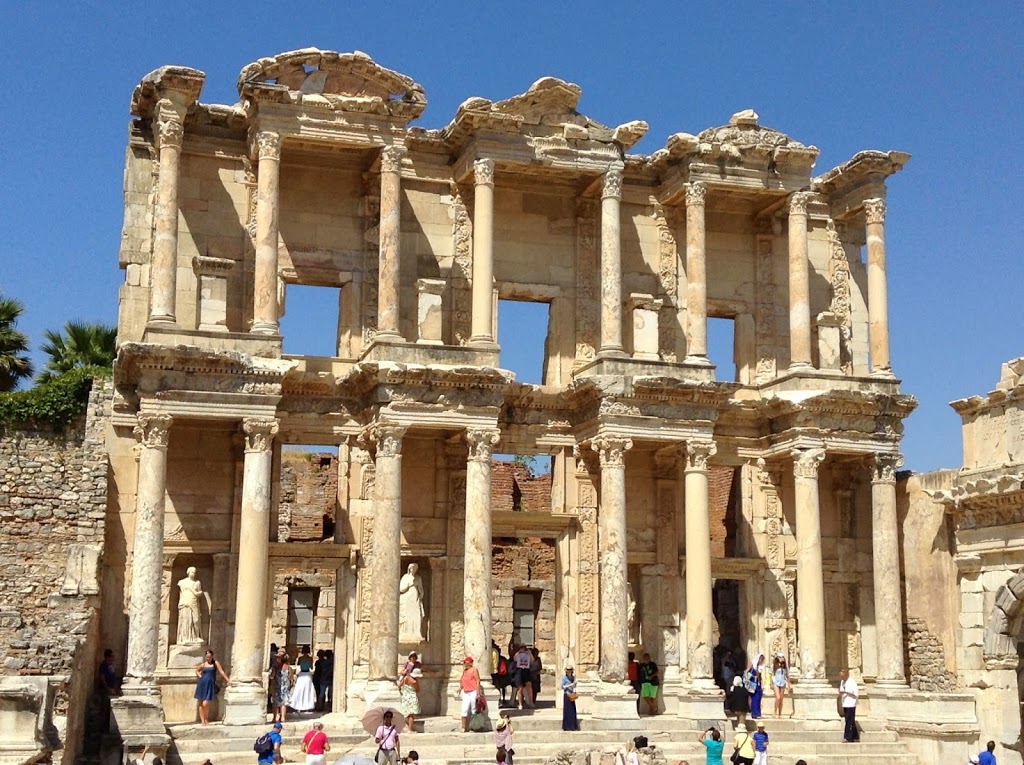 Everybody loves to travel to new places, experiences new culture and having fun. Facebook, Instagram and Pinrest are full of pictures of great places around the world. Thanks to social media nowadays more and more people are encouraged for traveling whether on solo, with couple, family or in group travel. However, many are still using financial constraint as main hurdle for traveling.
When my friend told me she could never travel abroad because of financial constraint, I immediately knew there's something wrong in her financial planning. It has been 7 months since the first time she said she wanted to travel badly. There is no sign of her coming to Tokyo yet. It's true that everyone has so many things on their plate but that should not stop them from giving a little bit of fun to their life such as travel. When you have a steady job and annual bonus, you should have more than enough to travel.
Planning ahead is the basic of traveling. It can save your money, provide you with numerous alternatives and of course a joyous holiday.
First Things First 
Pick A Destination Realistically
While traveling has become more affordable, there are still many places you must splurge on accommodation and food. Choose the place where you can spend modestly on these two things without having to lose your mood, like in Southeast Asia countries for instance.
Research, Research, Research
There's always meticulous work behind all great travels. Finding out as many information as you can about your destination is extremely important. Do your research beforehand on cheap ticket, accommodation, best (and affordable) places to hang out, how to get around the city, things to do, etc.
Set Up Travel Budget
You have done your research,  now you should be able to estimate how much money you need for the travel you plan. Don't get shock on the figures but instead build up a strategy to set aside a travel fund every month. Challenge yourself to keep up with your plan, record your spending and be discipline.
Pick Up the Date
The earlier you book a flight ticket, the cheaper the price you might get. Try to book flight ticket five months in advance. Fly in low season for a cheaper ticket. In general January, February and March is considered low season. Shoulder season: April, May, September and October. High season: June, July and August. Holiday season: mid December to mid January, flight ticket to Australia and New Zealand is most expensive during this time. Try to avoid festivities season too e.g. Chinese New Year, Diwali, Holy Eid (Eid Mubarak), Christmas, etc.
Next:
Book Flight Ticket 
Compare airfare of three or even four airlines to get the best fare. One airline may offer promotion while other does not. You can also check third party booking websites like Kayak, Skyscanner, Momondo, etc.
Make Hotel Reservation
Some hotels offer discount or cheaper price if the reservation is made through their website. There is also third party accommodation booking website  to check like booking.com, agoda, Airbnb, etc., where you can choose your stay at a cheaper price. It would be best to compare the price from several websites and choose the cheaper one. It's worth considering of removing breakfast from the reservation list and go to local restaurant instead. It can save your money plus give you the experience of eating local.
Book Transportation 
If you plan to travel to different cities while visiting a country, book your transportation in advance online.  It can save you from long queue and disappointment. In Japan, for instance, Japan Railway Pass can only be issued outside the country. Booking couch ticket online before heading to Turkey may save you from disappointment of not getting one.
Get Your Documents in Order 
Apply visa at least a month in advance. I always apply visa two months in advance. Somehow, having a visa stamp in advance, gives me the assurance that everything is well in order.