Summer in Tokyo is a lively life. So many festivals to go, fireworks to watch or simply sipping ice cold coffee while watching the passers by in colourful "yukata" (kimono looked cloth). One of famous summer festivals in Tokyo is Azabu Juban Noryo-matsuri. The festival has around 40 years history and always attracts many people.
Azabu Juban is a residential district near the Roppongi area. The festival is organised by local store owners in Azabu Juban shopping district. Since this area is full with restaurants, there are so many types of local foods we can find during the festival.
What makes this festival so special is the quality of the foods sold on the street is superb. Most of them have good taste, being cooked by the restaurant chefs of course.
The street was already crowded like this by the time we got there. It had not been 0400pm yet. Everybody looked so excited.
Such a long queue for food.
Grilled scallops, so delicious.
Cold drink by glass costs ¥500.
Steaming hot noodle.
Chicken satay and karaage.
Grilled lamb shank…my favourite.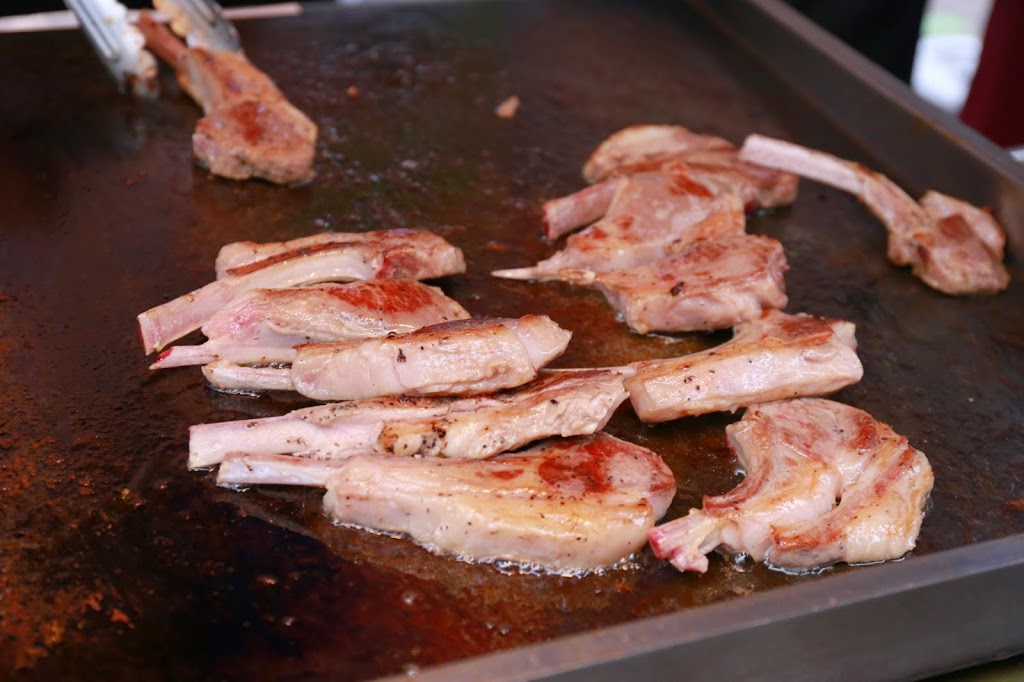 Who does not love cold beer in summer heat?
Fresh cucumbers
Try to get the ball using a small paper net,, you can only try once. We are too old for this type of game.
We should had try to play this one but it was so crowded.
So we preferred getting"kushiyaki" instead.