Hakone is one of tourists top destinations few hours away from Tokyo. It is part of Kanagawa perfecture. Visitors can choose a one-day trip or a weekend stay in Hakone. Our first trip to Hakone was so wonderful that makes us want to come back again in a different season. Getting to Hakone from Tokyo is so easy and convenient too. Bus and train operate daily and frequently from Shinjuku station to Hakone.
GETTING AROUND HAKONE
Bus, train, cable car, ropeway and taxi are available in most parts of Hakone. The cheapest way of getting around is by using Hakone Free Pass. It can be used for most type of transportations (bus, cable car, sightseeing cruise and ropeway/gondola). Using the free pass is much cheaper than buying one off ticket. Free pass holders can enjoy discount or promotion price in many attractions and restaurants. Free pass can be bought in Shinjuku and Odawara stations.
Free pass cost:
2days validity: ¥5,140/adult, 1,500/child (from shinjuku station), ¥4,000/adult, ¥1,000/child (from Odawara/Gotemba)
3days validity: ¥5,640/adult, 1,750/child (from shinjuku station), ¥4500/adult, ¥1,250/child (from Odawara/Gotemba)
TOP THINGS TO DO
Ride Hakone Tozan Train
Unlike high speed bullet train Japan is famous for, Hakone Tozan train is considered old and has no air conditioning in summer.  It has to switchback two or even three times to ascend to the hill.
Have Hot Spring Bath
Hakone is very famous for its natural hot spring baths. Public or private hot spring bath are available in all parts of Hakone. Male and female hot spring baths are separated. Public hot spring bath does not allow anyone wearing bathing cloth (swimming suit or bikini). If you are uncomfortable of getting naked in front of others, stay in hotel which has private hot spring bath on room's balcony.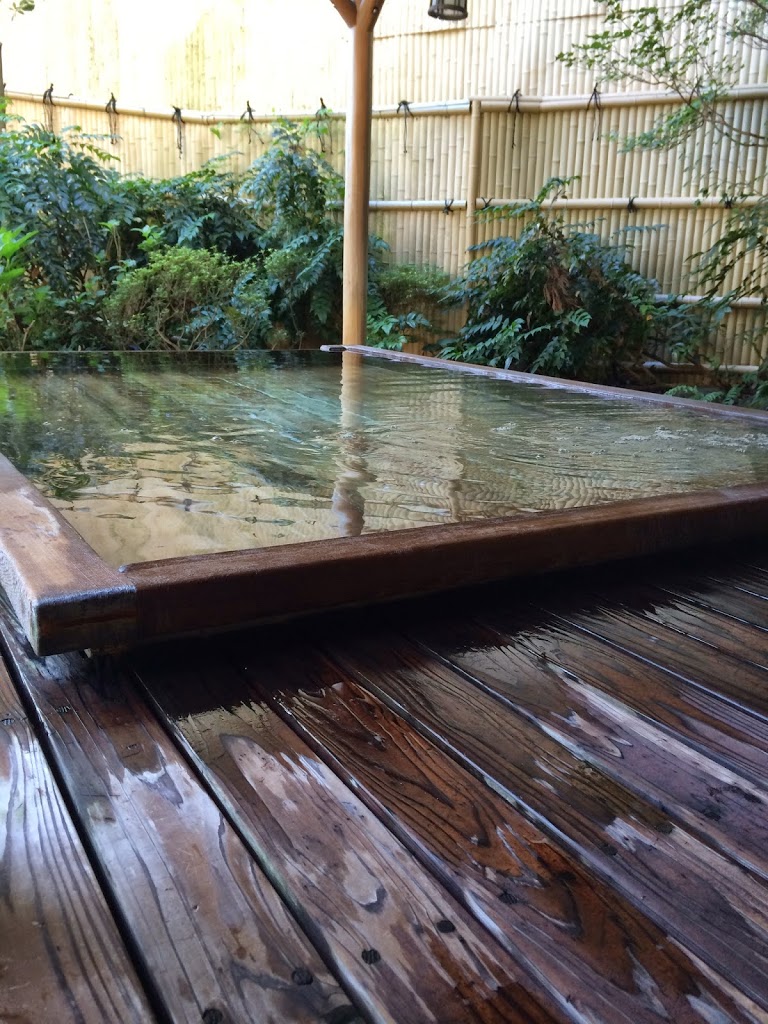 Ride Hakone Ropeway
It takes about 30 minute ride from Sounzan to Togendai stations. The view is fantastic on a clear weather: crystal blue water Lake Ashi and even Mount Fuji can be seen during the journey. The ropeway can carry up to 18 passengers.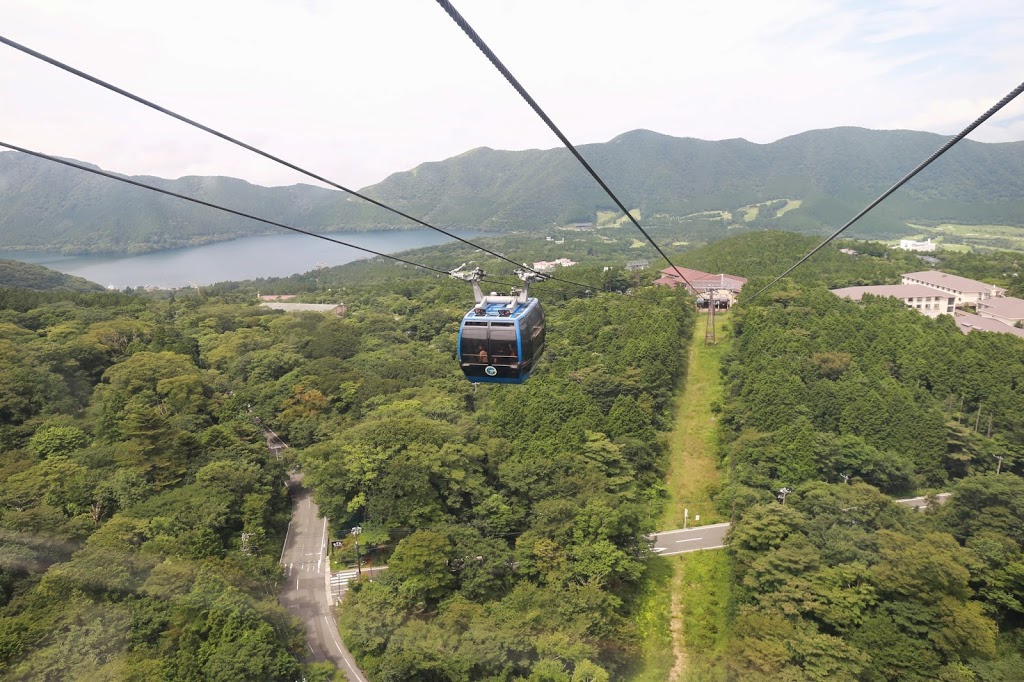 Get on Hakone Sightseeing Cruise
The 40minutes cruise explores the beauty of crystal clear water of Lake Ashi. The gate of Hakone-jinja shrine can be seen from the ship.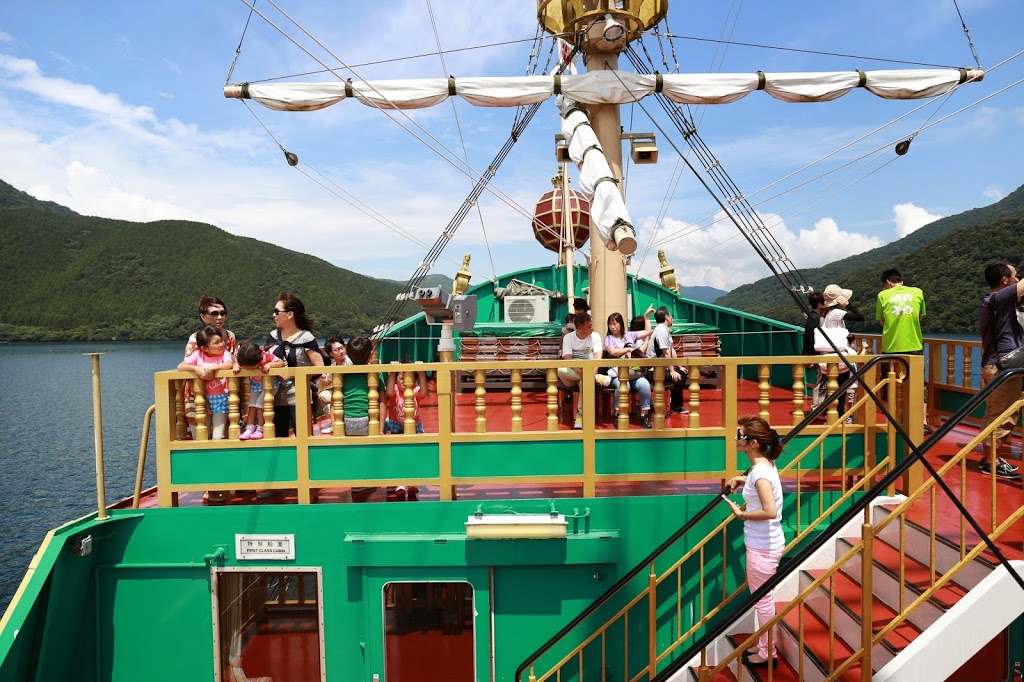 Visit Hakone-jinja shrine
This shinto shrine is famous of its gate at the shore of Lake Ashi. The main shrine is located on the top of Mount Komagatake, less then 10minutes hike from the gate. The gate of the shrine is often featured in travel websites, magazines, etc with Mount Fuji behind the hills.
Shop at Gotemba Premium Outlet
Gotemba Premium Outlet is very famous amongst Asian tourists. Many take one day trip to Hakone just to shop at this outlet. The outlet can be reached by bus within 40-50minutes journey. The outlet houses many premium and luxury brands such as Gucci, Prada, Salvatore Ferragamo, Bottega Veneta, Valentino, YSL, Brooks Brothers, Raplh Laurent, Nikon, De Longhi, Nike, Adidas and many other brands.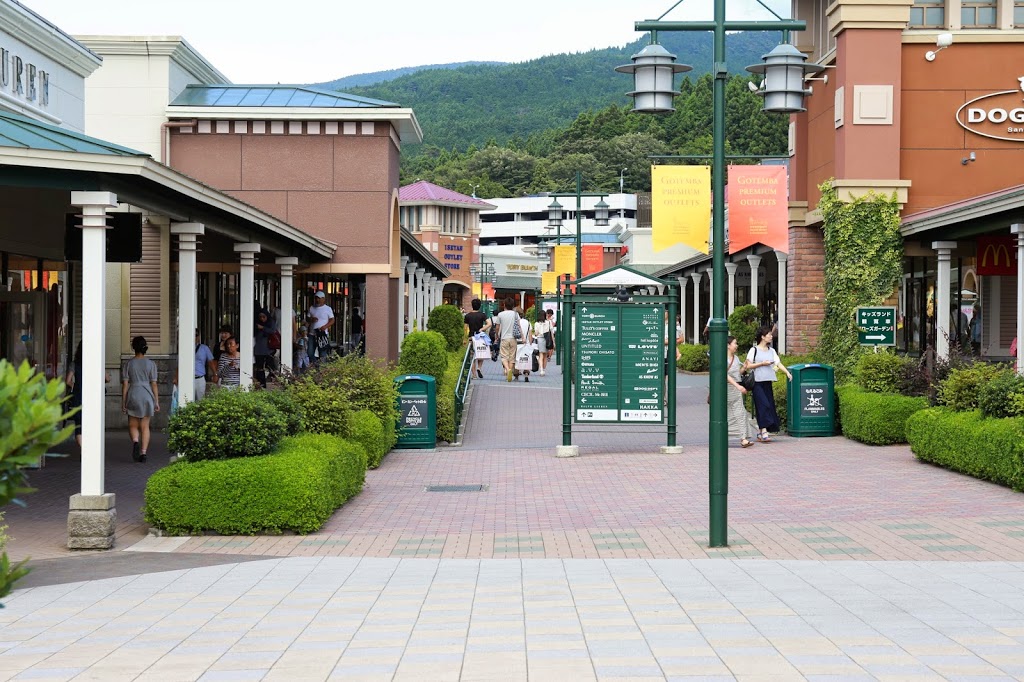 Spend Few Hours at Hakone Open Air Museum
Hakone has several famous museum but Open Air Museum is the most famous. This museum has over 40 years of history. One of the museum highlights is Picasso collections that display many of Picasso's original works from paintings to pottery. It is not allow to take picture or record any video of Picasso's collections.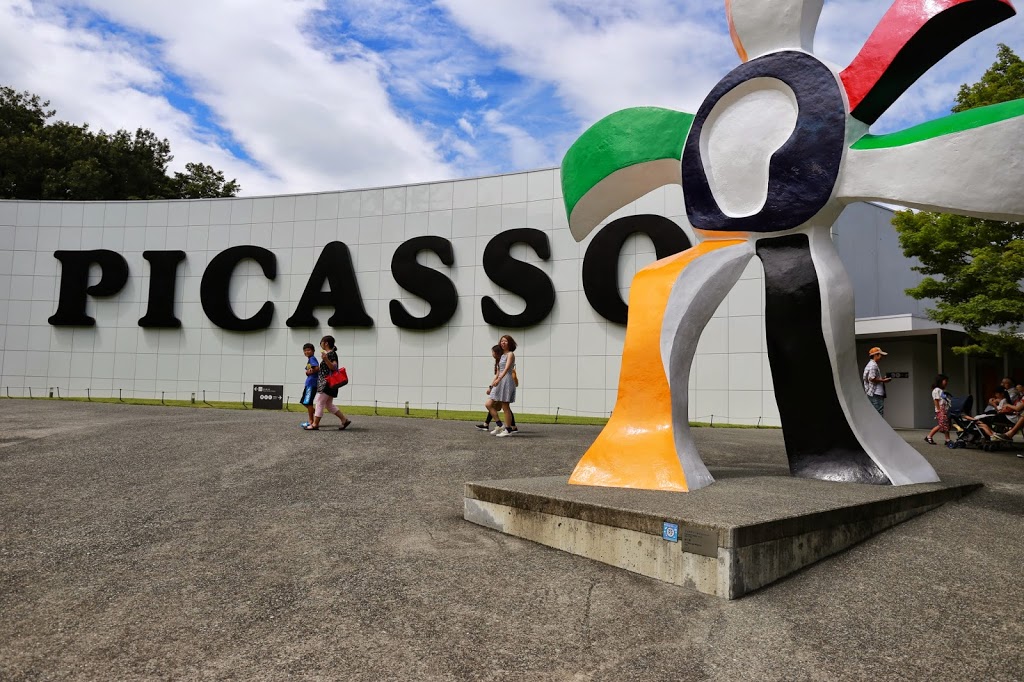 Man and Pegasus (Carl Milles)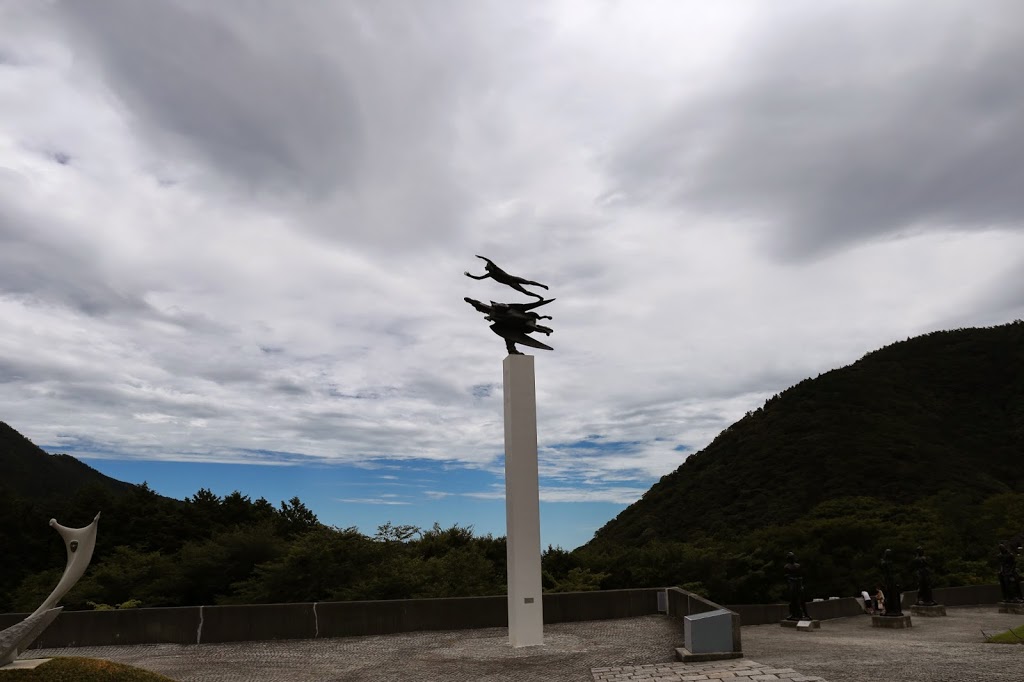 Miss Black Power (Niki de Saint Phalle)
Visit Odawara Castle Donjon
The castle is not located within Hakone but is one of the highlights of Kanagawa perfecture. Since it is located less than an hour from Hakone, this castle should not be missed. The castle is one of the highlights of Kanagawa perfecture. It is located less than 15minutes walk from Odawara station.
Hakone has beautiful scenery and fresh air which makes us feel close to nature. Waking up early in the morning for a short stroll is the best thing to kick the day off while staying in Hakone.Thank you for reading.