"Mitama Matsuri" or Lanterns Festival is an annual festival at Yasukuni Shrine to honour the spirits of the dead who died during the war. This festival was first held in 1947 then becomes annual event henceforth. As much as 30,000 paper lanterns light the way to the shrine. There are also traditional dance, concert and exhibitions at this festival. 
We went to the shrine on second day of the festival. It was so crowded with people which made it difficult to move around. People do not come here only to take picture but also to enjoy the food or join the dance, and of course to pray for the dead.
Given that the festival is to honour the dead, other important attraction is "obake yashiki" or haunted house. Of course we didn't get into the haunted house, hearing the screaming coming out from the house was good enough for us
Food stalls are located on both sides of the way to the shrine. From okonomiyaki, grilled squids, takoyaki, sweets, cold beers to kebab and turkish ice cream are there. We couldn't take picture of the foods.
Look at this crowd. It's not even 7pm yet.
Main gate of the shrine from a distance.
Girls in yukata chattering..Yukata is one of kimono styles which is worn in summer evening.
People performing traditional dancing. Everyone is welcome to join the dance, be in yukata or suit.
A traditional percussion makes the music even nicer to listen to.
Drum beaten by several people in turn.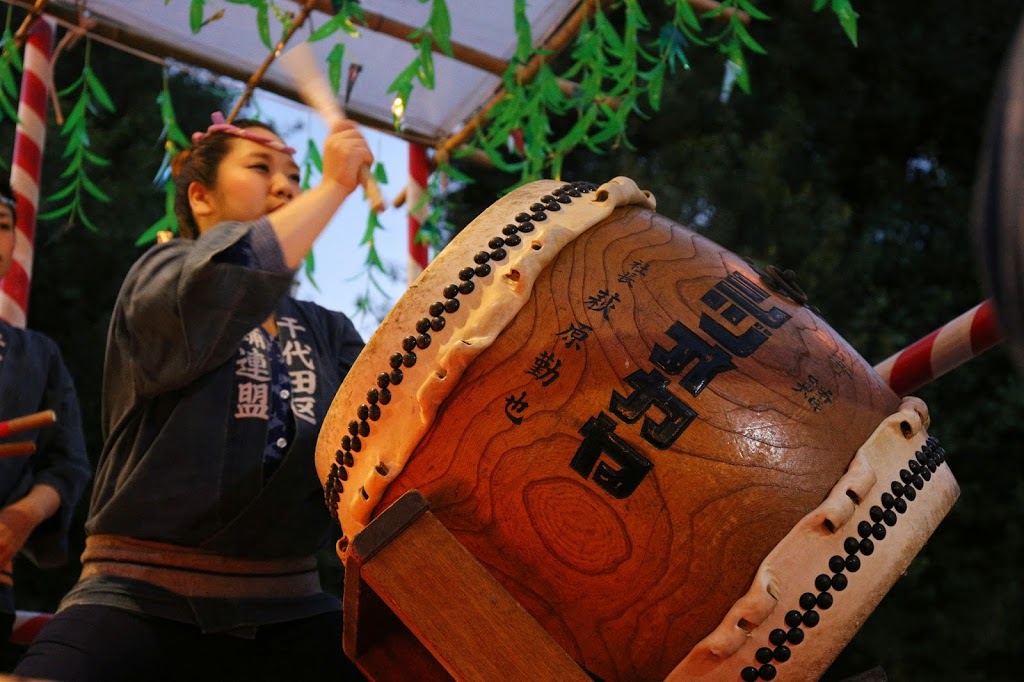 Lanterns or lampions?
Lanterns inside the shrine.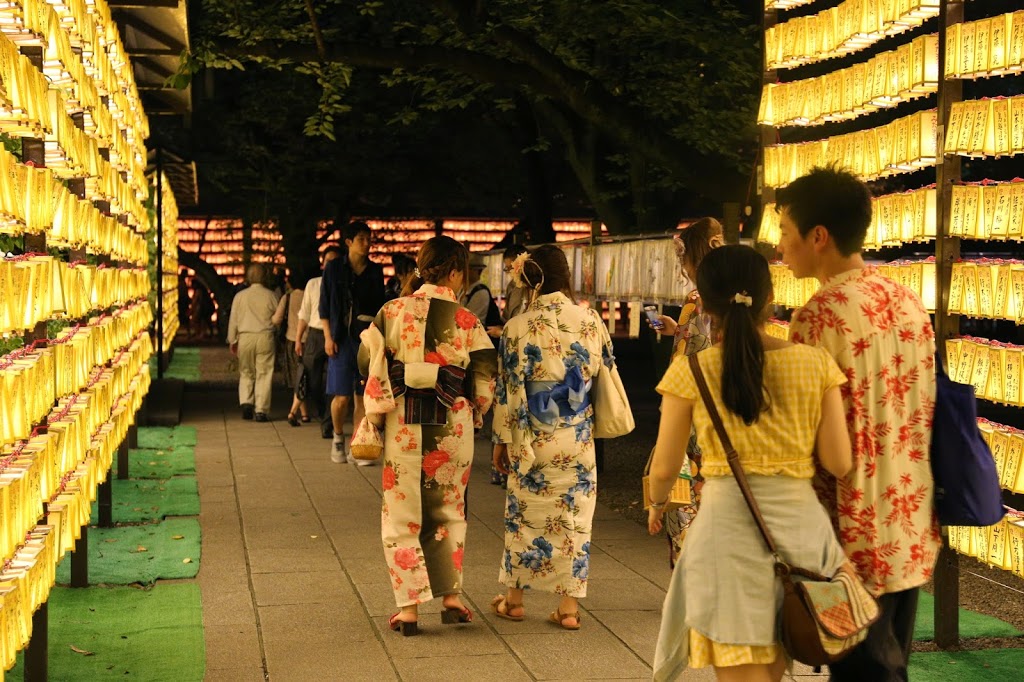 Each lantern is usually named after the sponsor (company or personal).
Paintings exhibition.
Write down your wishes, tie it here.
A lighted up warrior.
Yasukuni shrine is a shinto temple in Tokyo, opens daily for visitors or worshipers. No entrance fee to get into this shrine.
Thank you for reading.