Ueno Park is one of Tokyo's most popular spots during cherry blossom (early spring/April). It's a huge public park in the heart of Tokyo. It has museum, zoo, temples, small concert hall and a lake which is called Shinobazu pond. I won't say it's a pond considering the size. It looks more like a lake. Shinobazu pond/lake is full of lotus at early summer. I went to see the lotus yesterday, not all flowers open up just yet. Green and pink is a nice combination indeed (for plants not for 'colour block' fashion, I guess).
Rainy season has ended. It's officially summer in Japan, said Japan Meteorological Agency yesterday. The temperature increases very fast now. It was very hot yesterday, 31˚C felt like 34˚C at 8am. The sun was so harsh, forced some lotus flowers giving up their life too soon. Many of the flowers looked so tired. My lens is not good enough to capture the beauty from a distance or rather I need to brush my photography skill more frequently.
Full bloom lotus flowers
A tired pink
Green, pink and the buildings…I wished the sky was clear that day.
Tiredly hiding under the shade for protection from the sun
Bentendo temple from a distance.
Bentendo temple is octagonal in shape, opens for worshipers from 7am to 7pm daily. Benten is the goddess of good fortune, wealth, knowledge and music.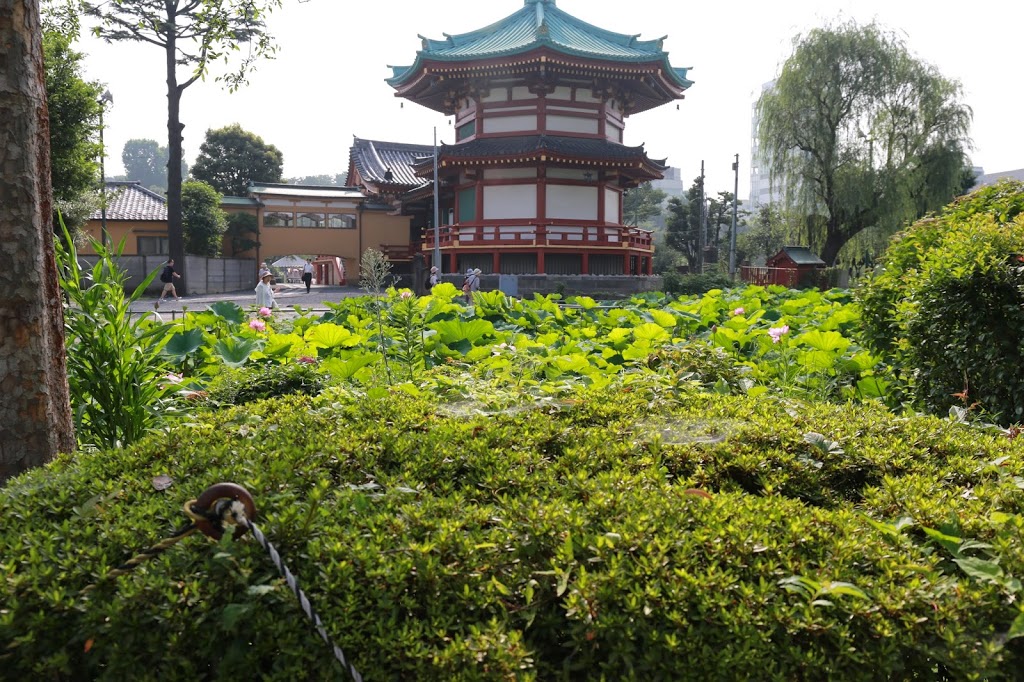 This one has not full bloomed yet but looked a bit tired.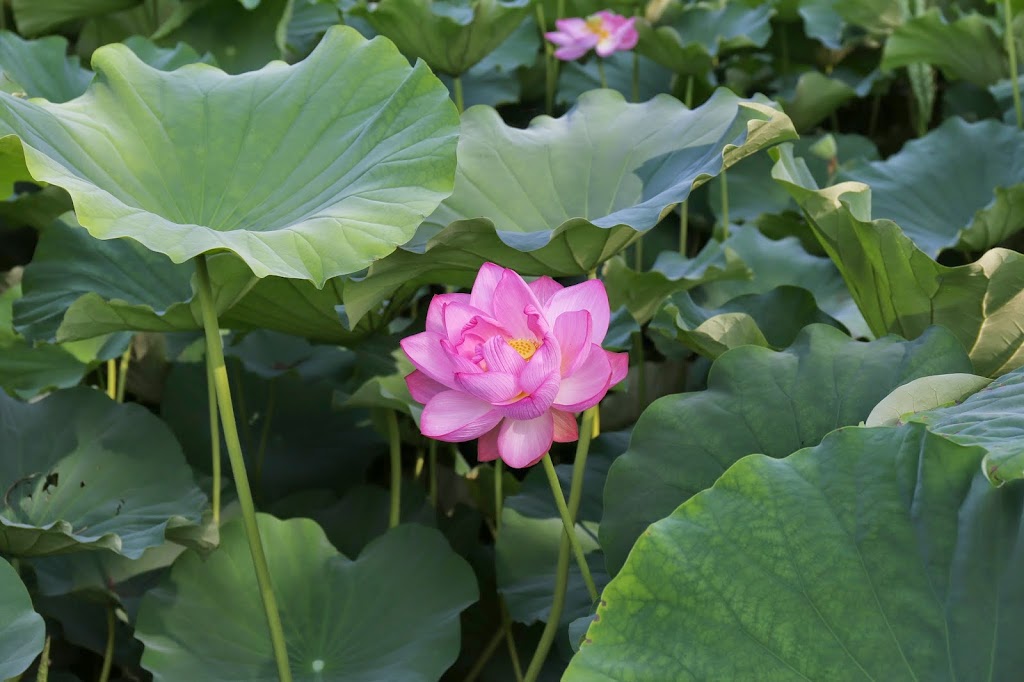 Died too soon, beaten by the heat
Mommy and junior turtle enjoying every beat of sunshine
Walking path at Shinobazu pond. Right and left are sakura trees.
Ueno Park can be reached from Tokyo station using Yamanote line.
Thank you for reading.