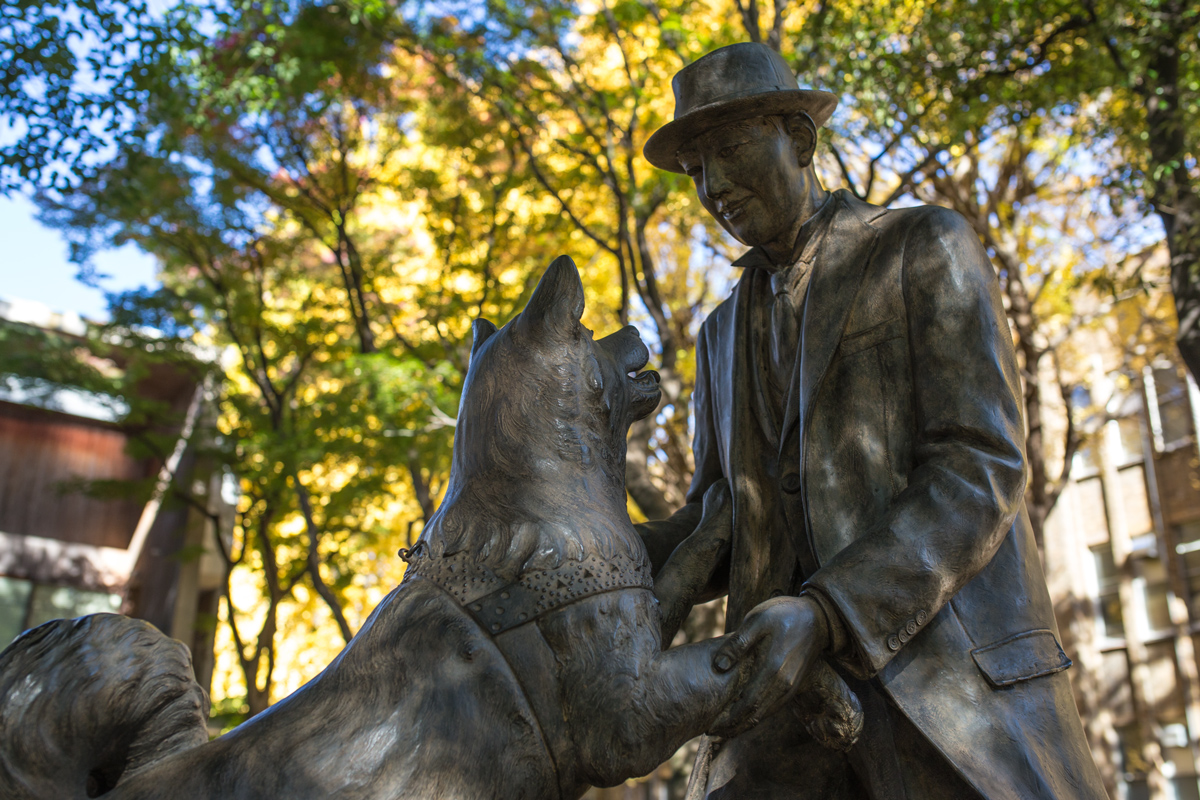 There is one dog the world knows for his unshaken loyalty: Hachiko, an Akita dog. Hachiko belonged to Japan's reputable scholar, Professor Hidesaburo Ueno. In 1924, Professor Ueno purchased an Akita and named him Hachi. The year after, Prof Ueno died from cerebral hemorrhage while giving a lecture at the University of Tokyo.
After finding that his master didn't come back home, Hachi decided to wait at the Shibuya station. Professor Ueno always arrived at Shibuya station from a long business trip. Hachi thought that his master went for a long business trip, so he waited for him to come back every single day for the next ten years. None ever noticed Hachiko's presence at the station until Professor Ueno's student found and developed an interest in Hachiko. He began writing articles on Hachiko's loyalty. Hachiko became famous as soon as Tokyo Asahi Shimbun published the article. Hachi started to be called Chuken Hachiko, meaning faithful dog Hachiko.
Hachiko statue was built in 1934 when he was still alive. He was standing next to his statue at the opening ceremony. Hachiko died on the street of Shibuya in 1935.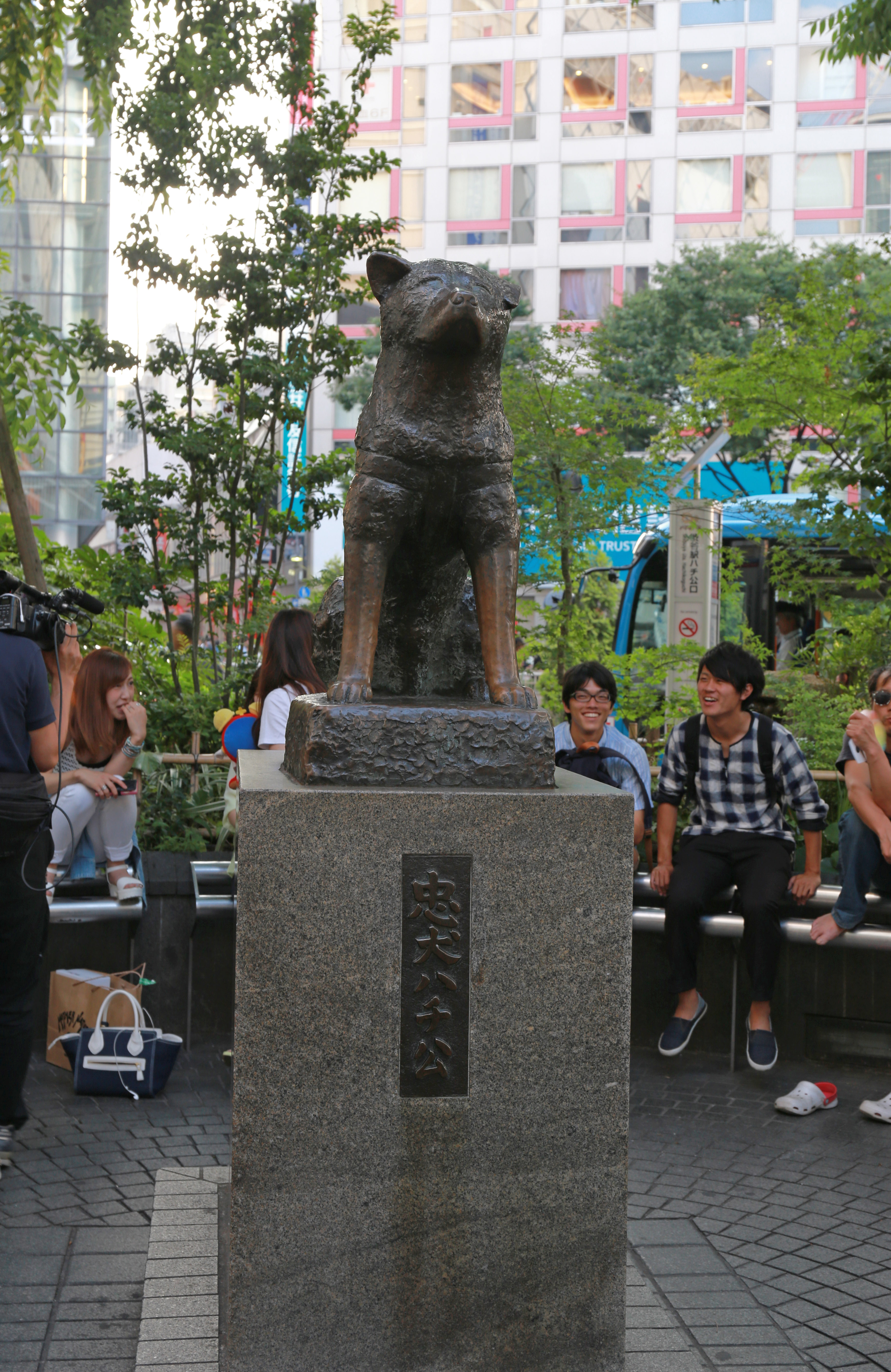 Initially Hachiko story was only famous in Japan. Now the world knows the story of Hachiko from a movie starred by Richard Gere.
There are two must see Hachiko statues in Tokyo. The most famous one is located in Shibuya. Hachiko statue here is facing the Shibuya station. Ever since the movie, there are more and more people interested in this Hachiko statue. This statue is by far the most popular meeting point in Japan.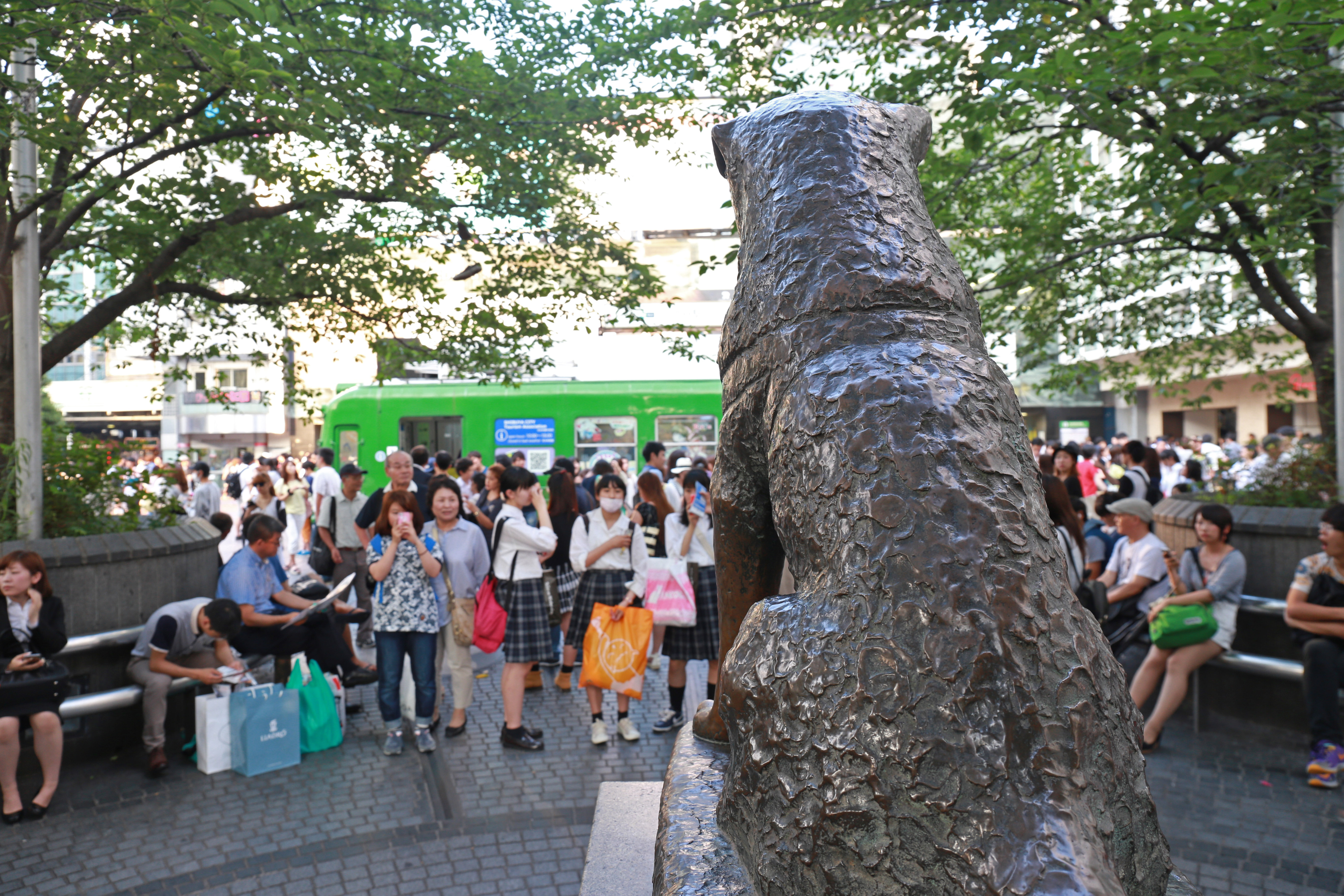 The second statue is located in the University of Tokyo, built in 2015. The official name of this statue is Statue of Hachiko and Dr Hidesaburo Ueno. Unlike the lonely Hachiko statue in Shibuya, this new statue shows Hachiko welcomes Professor Ueno from work. Many people call this statue as a 'reunion' statue of Hachiko.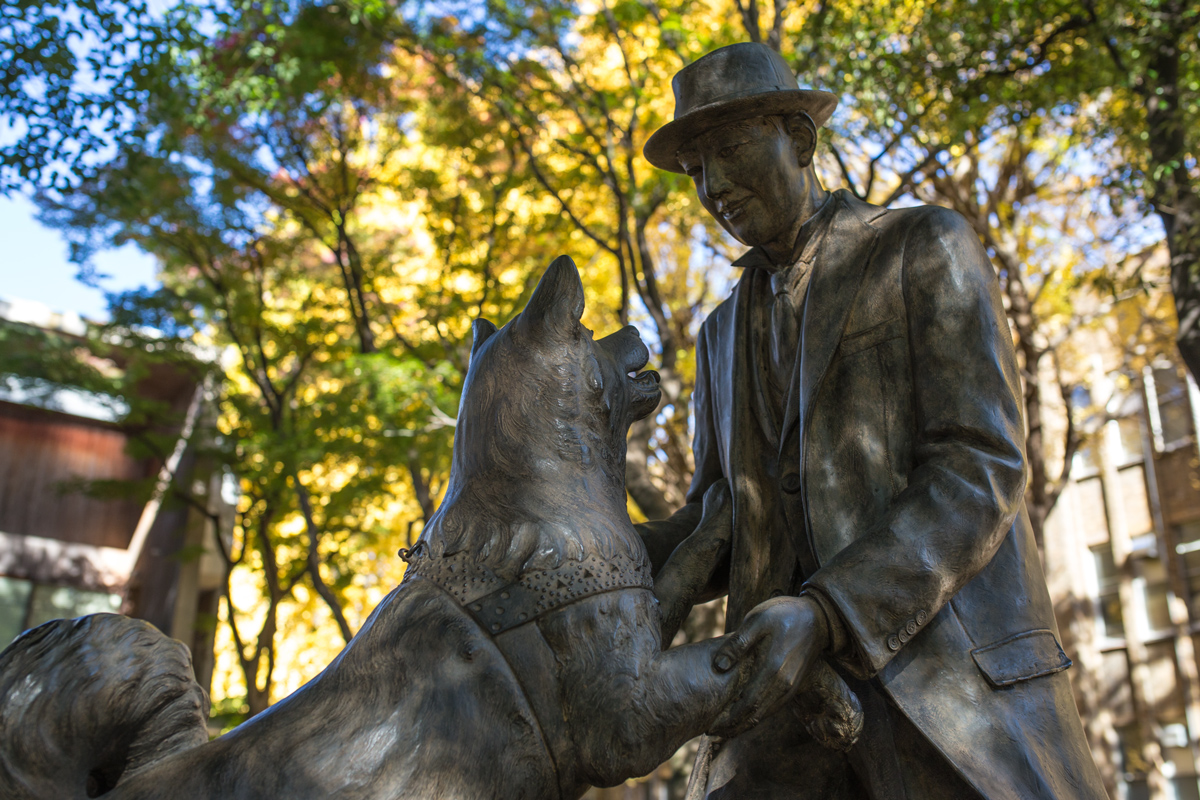 This new statue is close to reality. The height of Hachiko is similar to the height of a real mature Akita dog. The statue of the Professor Ueno too is perfectly made with meticulous details. The most prominent feature of this statue is Hachiko's smile, greeting his master who finally came back from a long business trip. The Professor hands are holding the dog he always loves.
What a great display of affection between a dog and his master this statue is.
Practical Information
Hachiko Statue: Located in front of Hachiko exit of Shibuya Station.
Statue of Hachiko and Dr Hidesaburo Ueno: one minute walk from Todaimae Station (N12) of Tokyo Metro Namboku Line. No admission fee requires to see this statue.
From Shibuya to Todaimae Station: Take Ginza Line, change at Tameike-sanno Station to Namboku Line. It takes about 30 minutes from Shibuya to Todaimae.