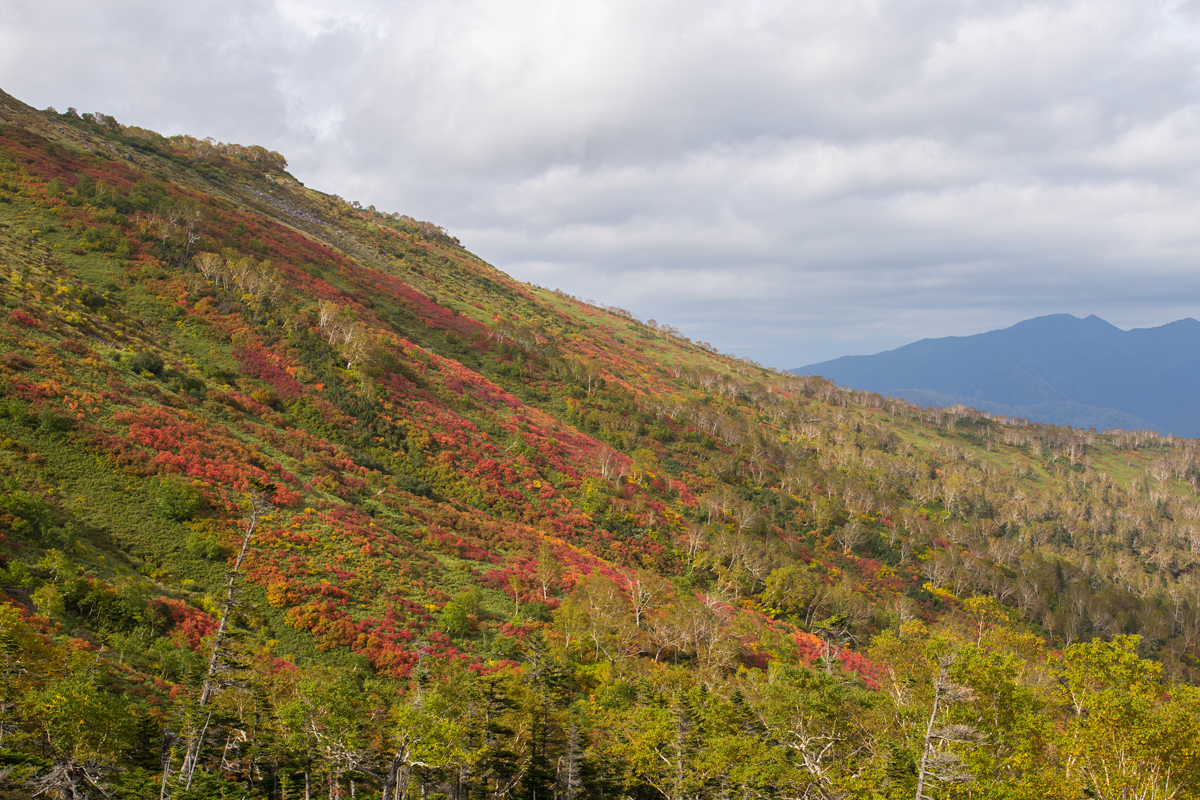 It is officially autumn.
Tokyo and many other cities in Japan are still warm. The leaves have yet changed colour and the sun still feels warm. September is not the season of autumn foliage in Tokyo neither the famous historical city, Kyoto. It is also a little bit too early to layer with light coat or jacket.
The only place to look for autumn foliage this early is none other than Hokkaido. This Japan's northern island is the coldest place in the country where autumn first settling in. Temperature drops fast in Hokkaido from this September henceforth. When afternoon in Tokyo is still above 22C, it is already 16 to 21C in Hokkaido. Autumn layering is definitely a must in early morning of September in Hokkaido.
The sudden drop in temperature helps the leaves changing colour. For many Japanese, third to fourth week of September is the best time to chase autumn foliage in Hokkaido. For the local, chasing the autumn foliage in Hokkaido falls within Japanese Silver Week public holiday. The Silver Week is to public holiday to celebrate or respect for the Aged Day (third Monday of September, Autumnal Equinox Day and the day in between these two holidays or known as Kokumin no Kyujitsu in Japanese. That is one of the busiest and the most expensive periods to travel in Japan as the local will head to many popular places within the country. There's no better place to go to than Hokkaido in early autumn.
This year's weather is a little bit unfriendly to Hokkaido. This island was severely hit by typhoon last August. Some roads and railways were ruined by the typhoon and currently are still being renovated. Some sightseeing spots were also close for major renovation. Because of this some tour programmes were canceled and travellers headed to other popular places in Japan.
We had to detour around to get to the sightseeing spots when we went to Hokkaido on Silver Week. The hours on the road were paid off as soon as we saw the first sign of autumnal colour, red and yellow. The autumn foliage has started showing up at the mountainous, down the hills were still dark green.
Here are popular places for autumn foliage in Hokkaido:
Asahidake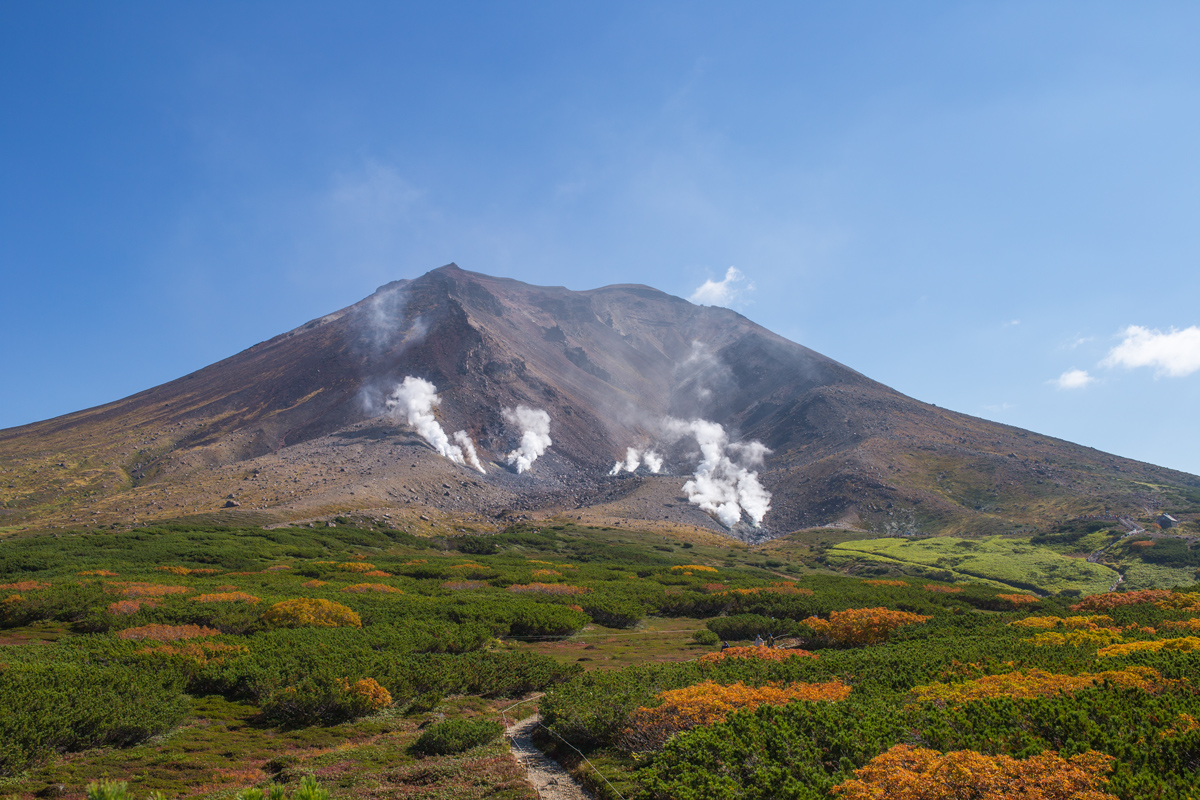 Asahidake or Mount Asahi is the most popular place for the first autumn foliage in Japan. It is on top of people's list of places for autumn foliage sighting in Hokkaido and photographers' favorite spot. Local TV programmes always feature autumn foliage in Asahidake. Mount Asahi is also known for the volcano and lakes.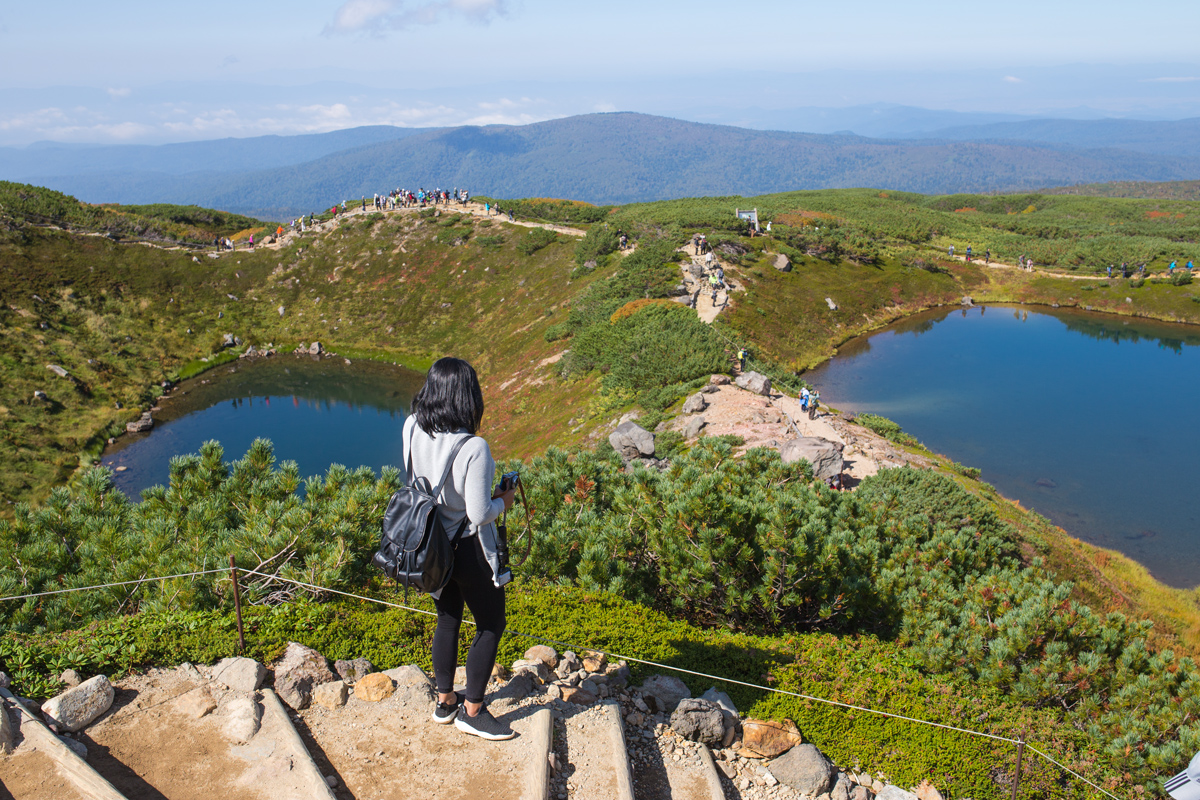 It does not take a lot of effort to reach the peak of the mountain as the ropeway operates frequently, carrying 100 people in a one-go. The ride lasts for 10 minutes, just about enough time to snapshot some pictures. In the busiest season, it is best to arrive early in the morning to beat the crowd. Sometimes it takes an hour or so to get into the ropeway in peak season.
A Round trip ropeway ticket costs 2,900 yen/adult and 1,450/elementary student in peak season (June 1st to Oct 20th), 1,800yen/adult and 900 yen/elementary student in normal season (Oct 21 to May 31st).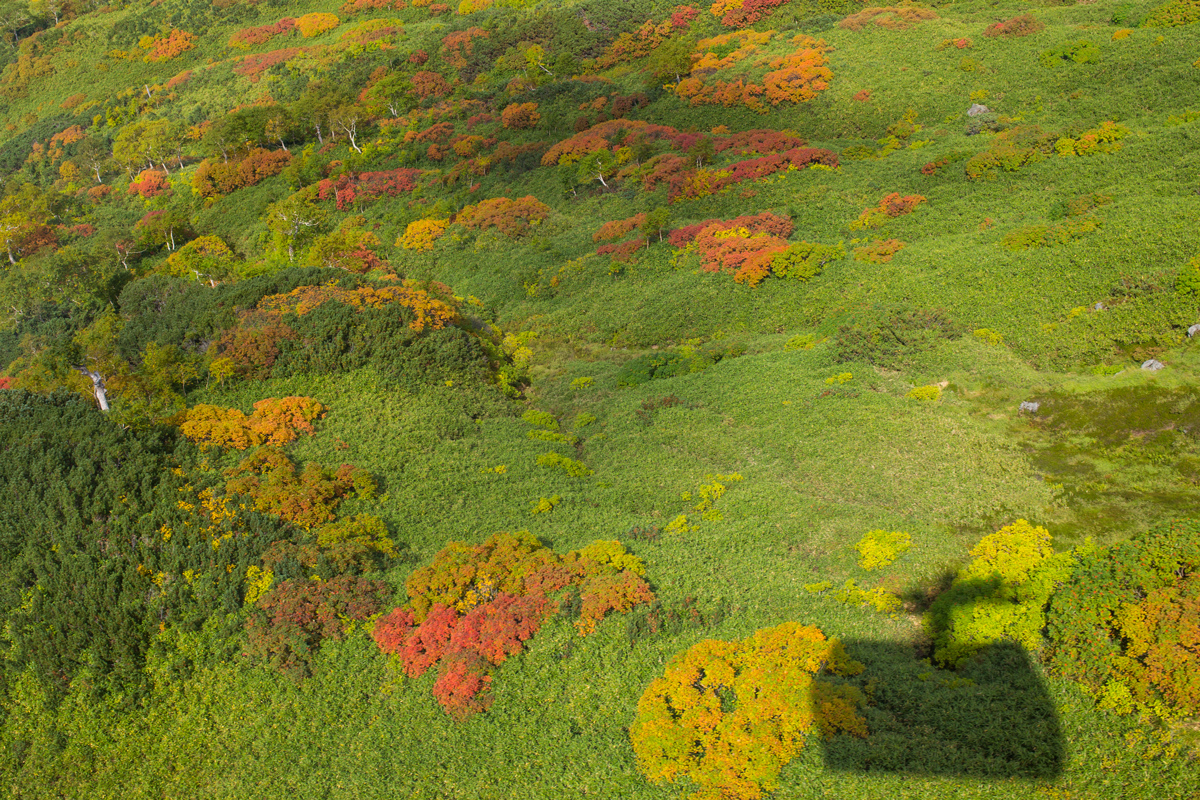 Ginsendai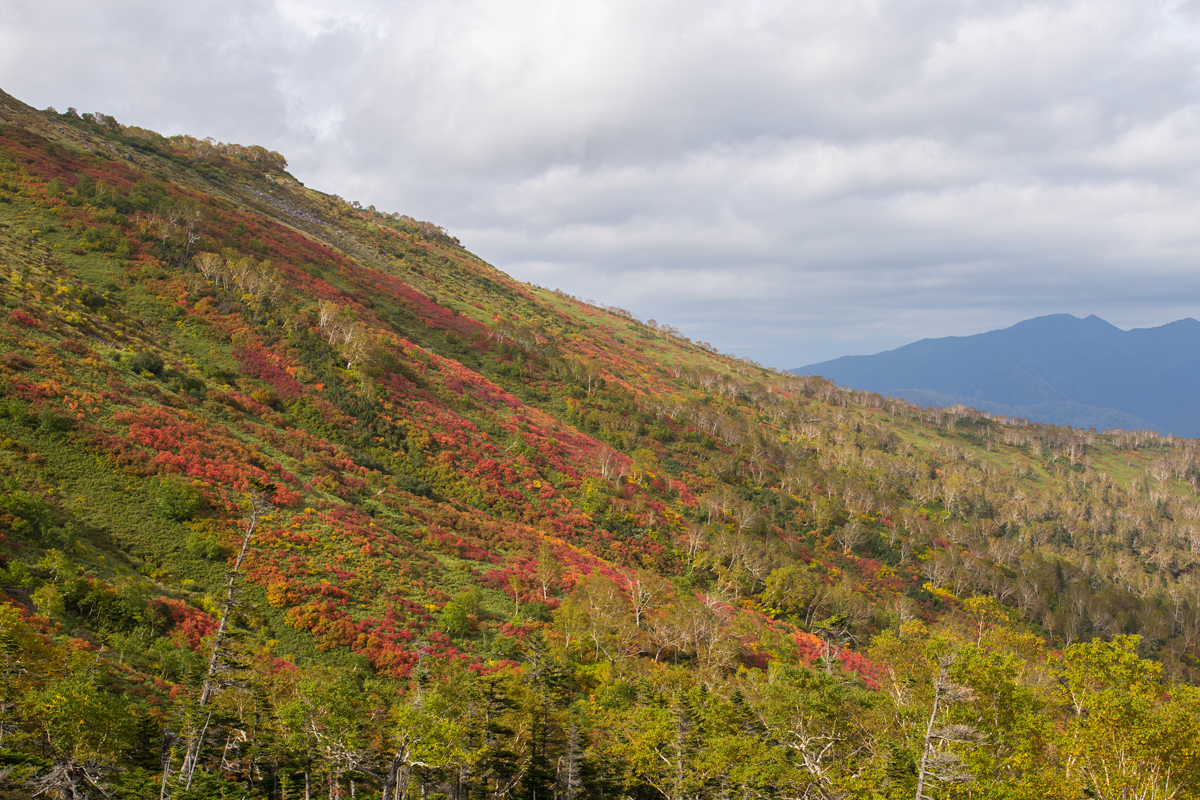 Ginsendai is part of Daisetsuzan National Park. It is one of the first places to see autumn foliage in Japan. The trail leads to the peak of Mount Akadake but the famous slope of Ginsendai can be reached within 22-30 minutes hike. Unlike Mount Asahi, it takes a little bit of effort to reach Ginsendai's famous slope. The first 10 minutes hike is easy, the rest of the hike is a challenge as the trail is steep. Down the hill is not less challenging than on the way up. In principle anyone can hike to Ginsendai without any advance hiking gear but good pair walking shoes definitely is a must. By anyone I mean those who have problems with their knees.
Takinoue Park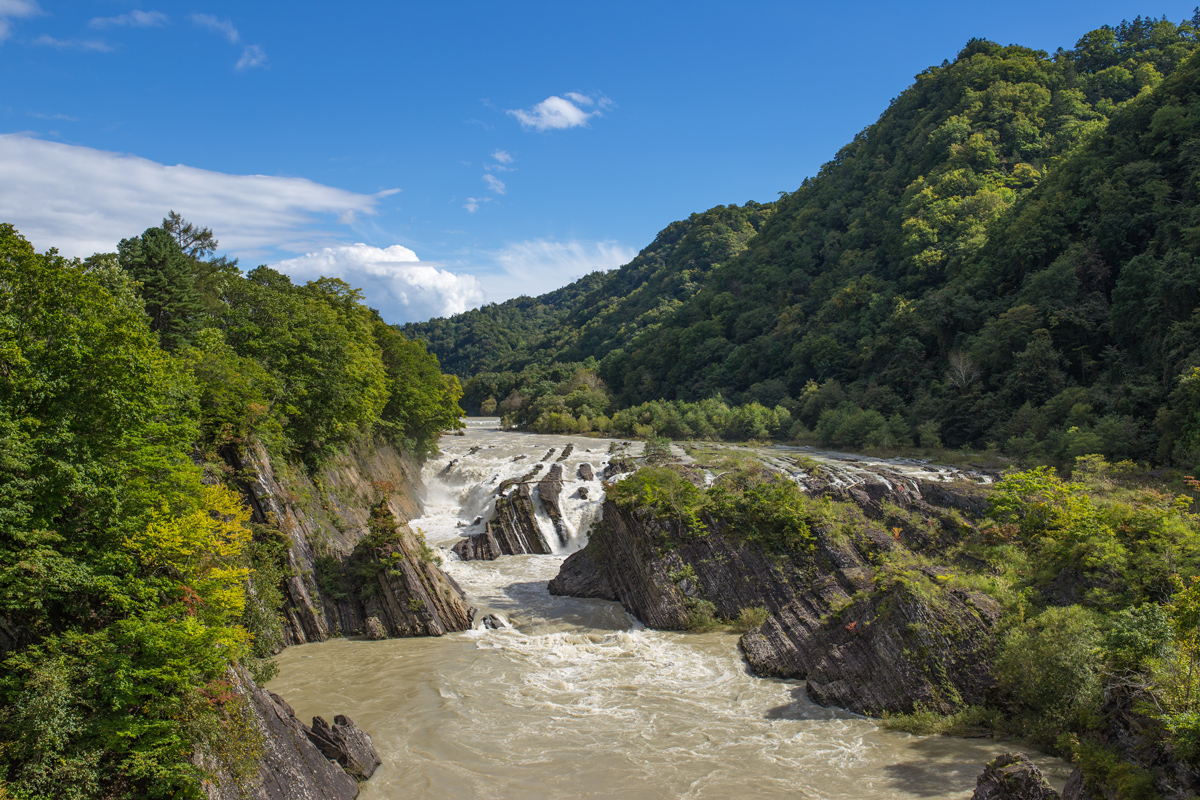 Takinoue Park is located at lower elevation which makes the autumn foliage appears at later days than those in Mount Asahi and Ginsendai. This river is usually clear and sometimes reflects the colour of its surrounding. The river colour was no longer clear when the typhoon or heavy rain hit the island.
Most of the leaves were still green when we were there, although some had turned colour. By end of the month everything will be yellow and red at in Takinoue Park.
Shirogane Blue Pond Biei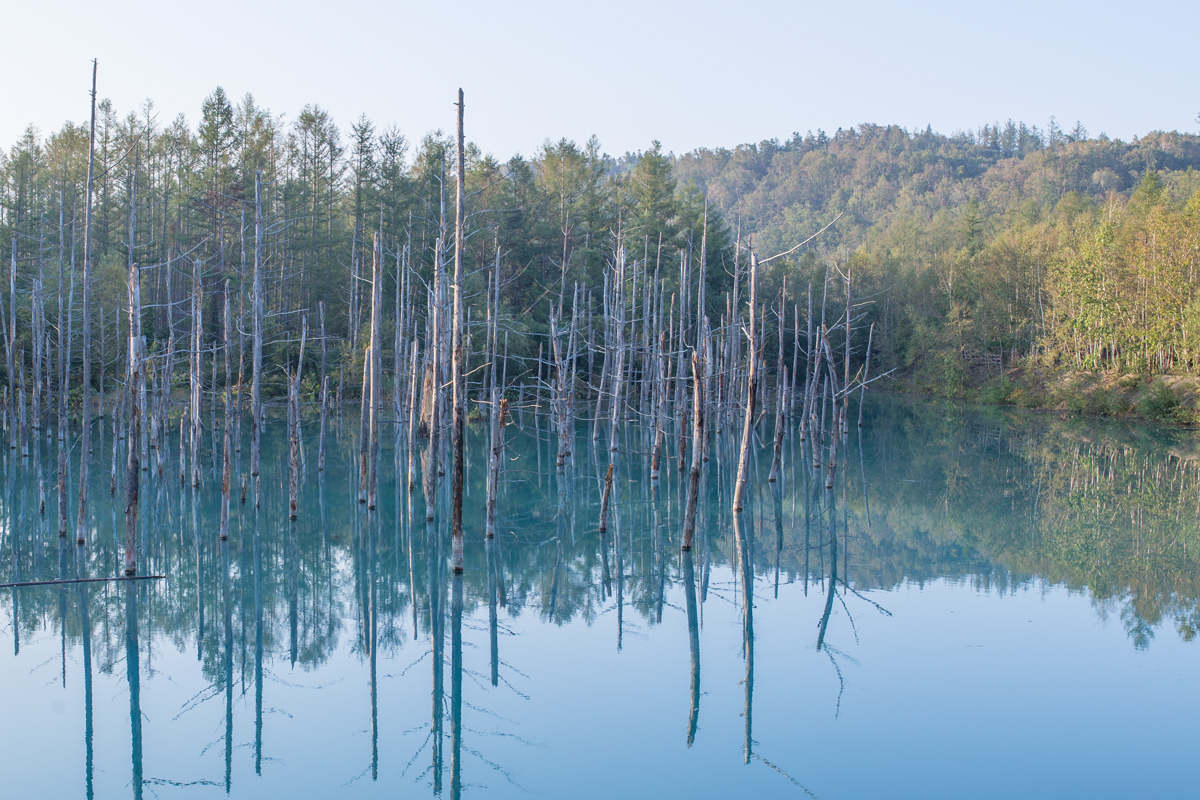 No introduction is needed for Blue Pond or Aoiike in Biei. Apple MacBook features Blue Pond as one of its screen papers. It is popular in all seasons but the best time to visit is at early morning of autumn and winter.
Normally, the Blue Pond colour was bright blue, a great contrast to its surrounding. The typhoon damaged some trees and changed the colour of the Pond. The Blue Pond only recently re-opened after being closed for weeks because of the typhoon. We were so fortunate to be able to visit the Blue Pond albeit the colour was not as bluish as usual.
Fukuhara Sanso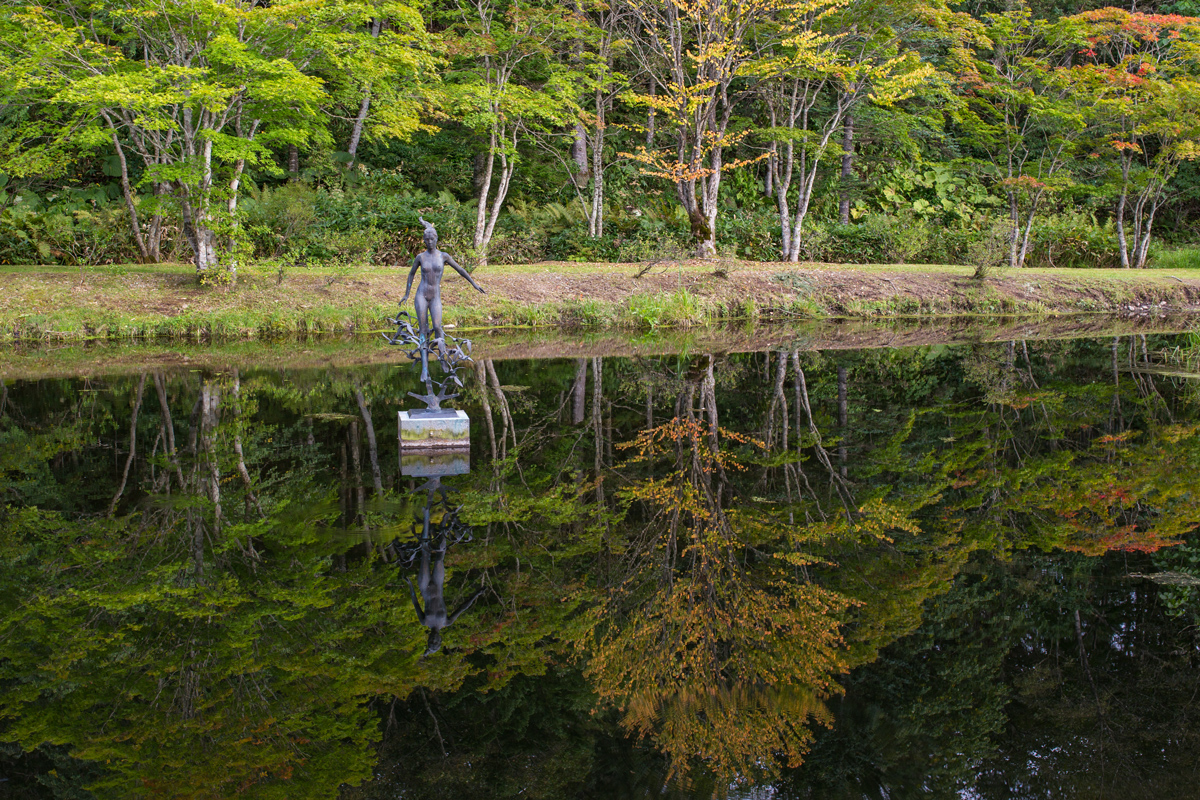 Located at lower elevation, autumn foliage comes slightly late in Fukuhara Sanso. The pond and red foliage truly is a stunning picturesque of autumn. Third week of September is too early for autumn foliage in Fukuhara Sanso. The best time to see for autumn foliage in Fukuhara Sanso is end of September.
When roads and railway are back to normal, buses and trains will operate as usual. Reaching these places will be more convenient and less time consuming.
Where is your favourite place for autumn foliage in your country?