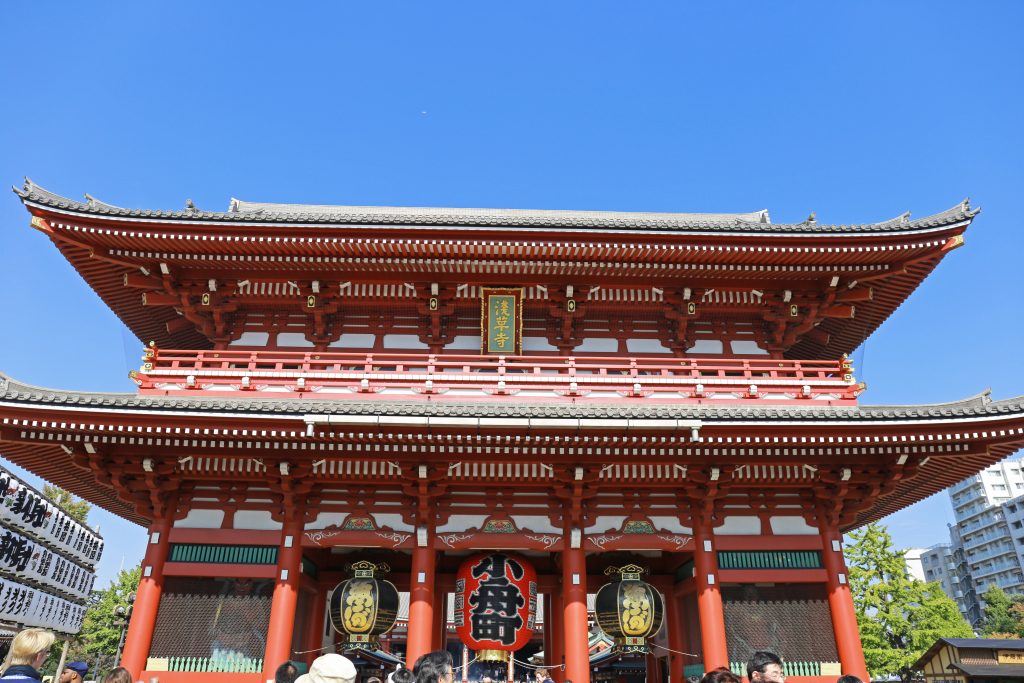 Tokyo is a melting pot of modern and old fashioned life where thousand of years historical buildings hide behind skyscrapers. Tokyo is a charm and I'm not saying this because I am staying here in Tokyo but it's almost impossible not to like this city.
I got many question on Tokyo recently from places to go to food to try. After so many posts, I forgot the most essential thing for TiptoeingWorld: an insider recommendation of things to do in Tokyo. I listed down so many things to do Tokyo then I hit reality: one cannot do so many things in two or three days stay in Tokyo. True you can choose which attraction or things interest you most but a long list of things to do always is overwhelming to anyone. So, I decided to shorten up the list.
Here are 16 things to do in Tokyo:
Visit Sensoji Temple Asakusa 
This oldest temple in Tokyo is one of top tourist spots in Tokyo. Famous photography spot is its main gate "kaminarimon".  Busiest time for the temple is at year end when local and visitors swarm into the area. Apart from the temple, Nakamise (shopping street) is another famous spot of Sensoji Temple. You can get souvenirs from t-shirt, magnet, key chain to rice cracker.  Nakamise is located between "kaminarimon" to second gate 'hazomon". If you are ice cream lover like me, try black sesame ice cream in one of the shop in Nakamise. Trust me it's not easy to find one in Tokyo.
Getting There: Get off at Asakusa Station (G19/A18) on Tokyo Metro Ginza Line and Toei Asakusa Line then take 10 minutes walk to the station.
Walk into Meiji Jingu Shrine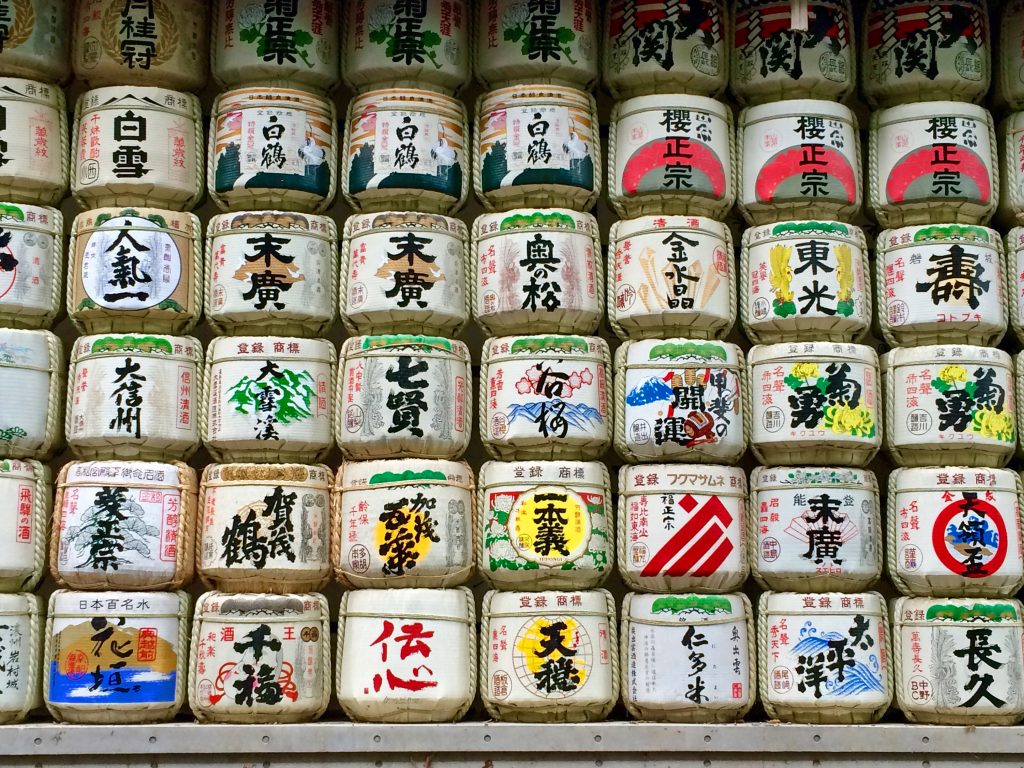 Meiji Jingu Shrine is the most important Shinto shrine in Japan. The shrine is located inside a forest, 15 to 20 minutes walk from the main entrance. Sake and wine barrels on the way to the shrine is one of famous photo spots the Shrine.
You may have a chance to meet bride and groom in traditional wedding dress on Saturday or Sunday. One of famous photography spot other than the front gate of the shrine is sake barrels which are located on the way to the shrine.
Getting There: Get off at Harajuku Station of JR Yamanote Line or take Tokyo Metro Chiyoda and Fukutoshin Subway Lines stops at Meijijingu-mae Station (C03/F15).
Explore Tokyo Station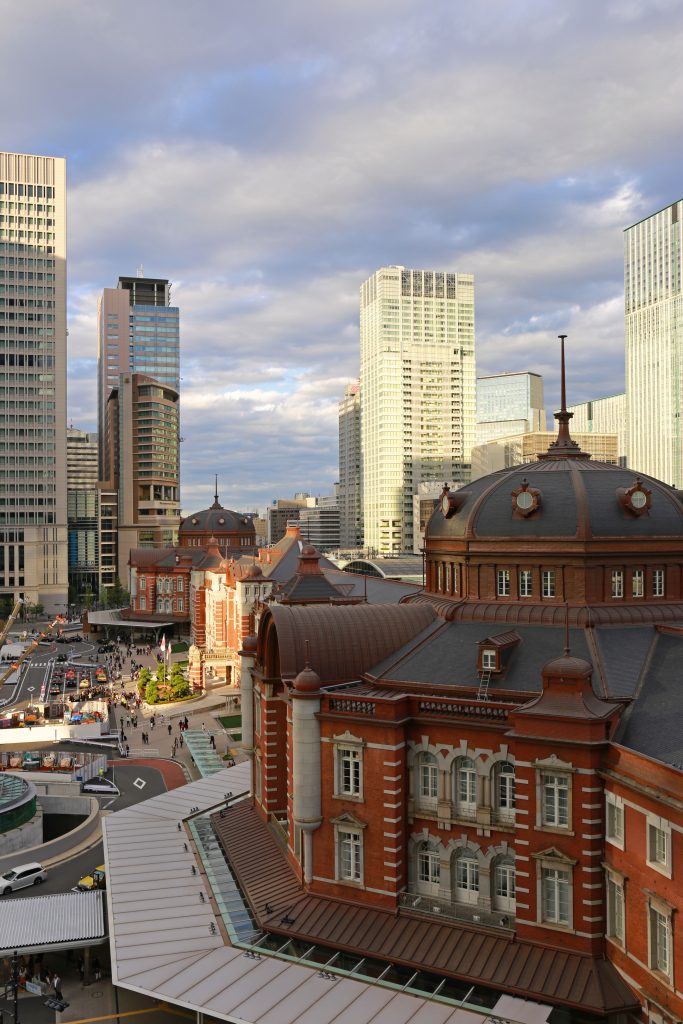 It's not just any station, Tokyo Station is icon of the city and also one of historical buildings. It celebrated its 100 years anniversary in December 2014. Check out for Yaesu Shopping Street inside the station where you can shop many popular characters like Hello Kitty, Pokemon and NHK characters. Tokyo station is a famous photography object for architecture fans. Taking picture of Tokyo Station is a definitely should be on your to do list.
Getting There: JR Tokyo station is accessible by most of JR lines.
Peek into Imperial Palace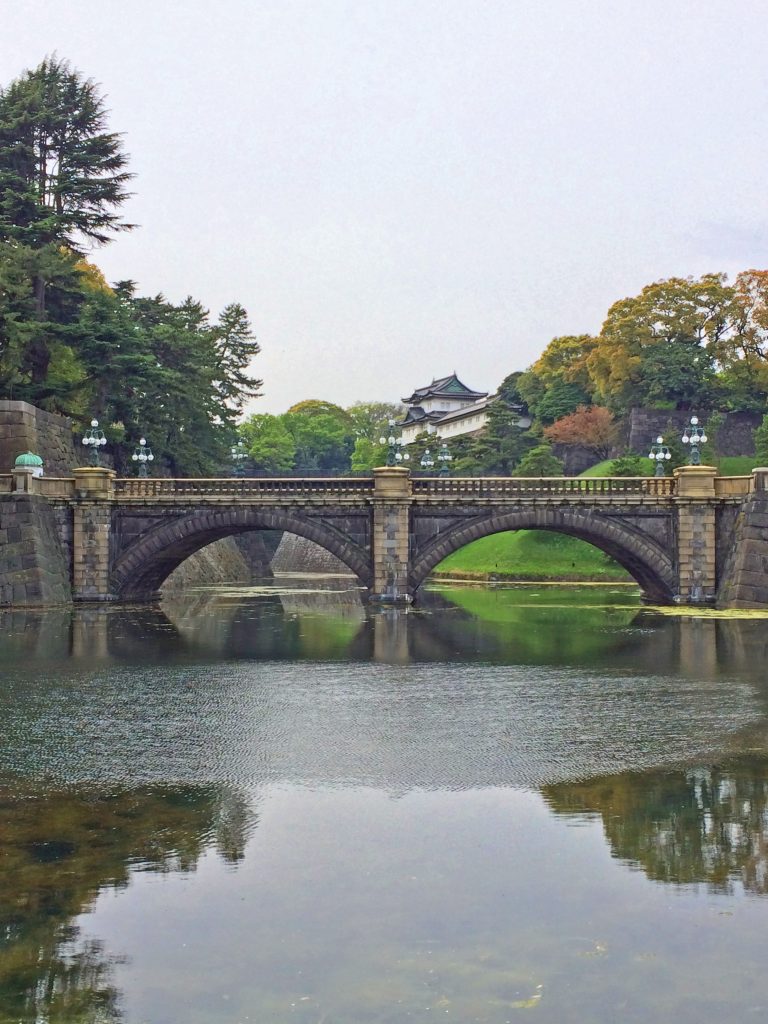 There are not many royal families live in this planet let alone staying in a beautiful palace.The palace remains the house of Japan's imperial family until this day. Imperial Palace has been one of most popular attraction in Tokyo not only for tourists but also for local. As much as we want to see the inside, Imperial Palace is not open for proletariat like you and me. It only opens for public twice a year: on Emperor's birthday and 1st December.  Lucky for us its outer garden is open at any time where we can take picture of some sections of the Imperial Palace.
Getting There: Tokyo Metro Chiyoda Line stops at Nijubashimae station (C10) then  walk towards Imperial Palace alternatively 20 minutes walk from the front side of Tokyo station.
Admire Tokyo from World's Tallest Building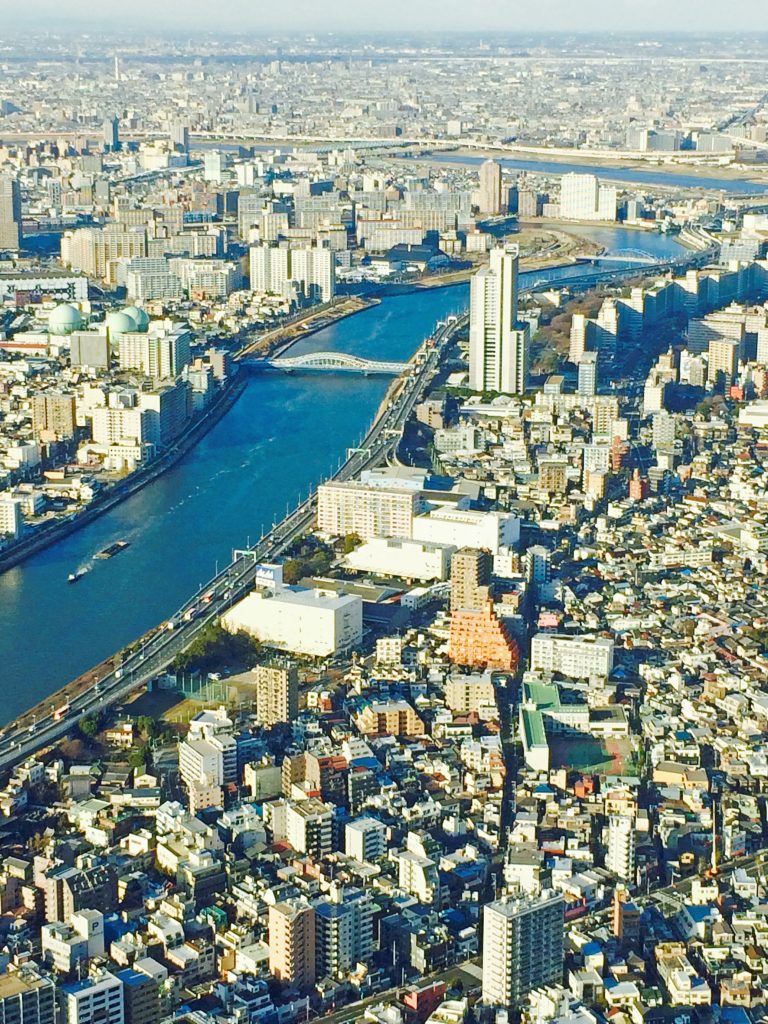 With its 634 meter height, Tokyo Sky Tree remains the world's tallest tower until today. You can see how densely populated Tokyo is from the Tower's observation decks at 350m and 450m height. On a clear day, Mount Fuji is within the sight. And the view of Tokyo city light in evening time is really marvelous
Getting There: Tokyo Metro Hanzomon Line, Toei Asakusa Line and Tobu Isesaki Line from Oshiage Station (A20/Z14) or take 20 minute walk across Sumida River from Asakusa station.
Wandering Around Ueno Park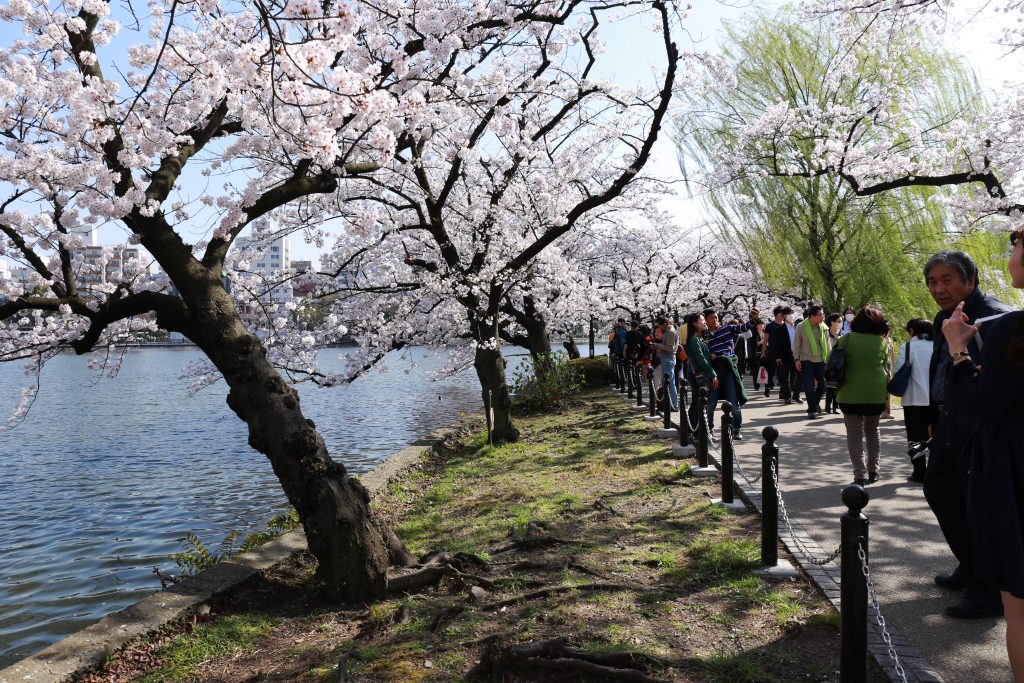 This spacious public park is always be a place to go to either  for local or tourists. Temple, museum, pond, zoo even Starbucks are located within the area. Ueno Park busiest time is end of March to early April when Sakura blooms.
Getting There: Take JR Lines, Tokyo Metro Ginza Line or Tokyo Metro Hibiya Line then get off at Ueno station (G16/H17). The park is within 5 minutes walk from the station.
Observe the Crowd at Shibuya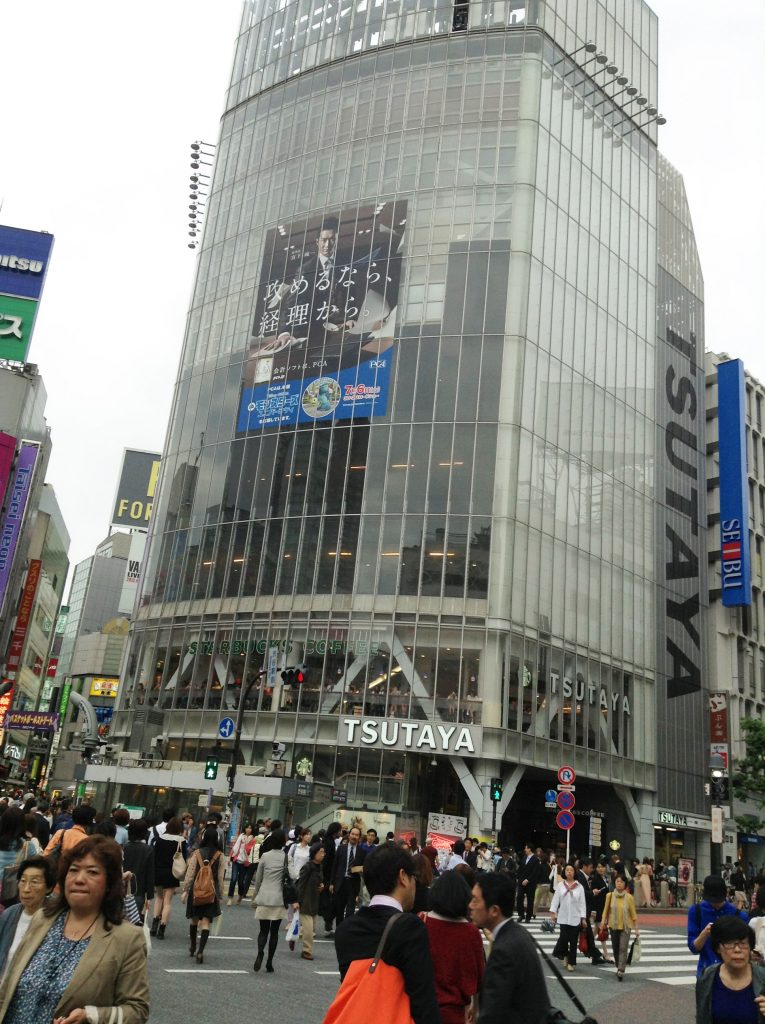 Shibuya is a hangout place for the young  and one of the busiest district in Tokyo. It's famous for shibuya crossing and Hachiko statue. One of the best places to see Shibuya crossing is from Starbucks window, it has direct view to the crossing. There is a plan to move Hachiko statute so if you happen to visit Tokyo, take time to pose next to the most loyal dog "hachiko"
Getting There: JR Yamanote Line, JR Shonan Shinjuku Line, Tokyo Metro Hanzomon Line, Tokyo Metro Ginza Line , Tokyo Metro Fukutoshin Subway Line, Tokyu Toyoko LIne, Keio Inokashira Line and Narita Express stop at Shibuya station.
Shopping in Ginza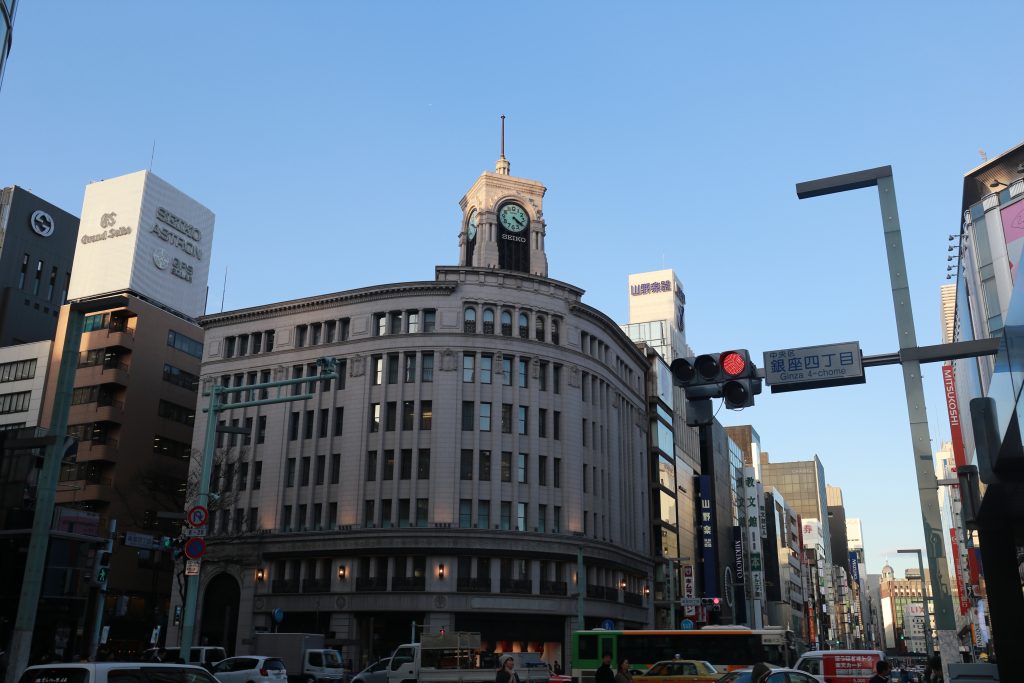 Ginza is the most prestigious shopping district in Tokyo where luxury brands like Louis Vuitton, Prada, Chanel and Tiffany are located so are affordable brands like Uniqlo, Zara, Gap, H&M and GU. Best place to take picture of Ginza is facing Europen style Wako building with its Hattori Clock Tower. The building and the clock tower were built by the founder of Seiko.
Getting There: Tokyo Metro Ginza Line / Tokyo Metro Marunouchi Line / Tokyo Metro Hibiya Line (G09/M16/H08).
Explore Shinjuku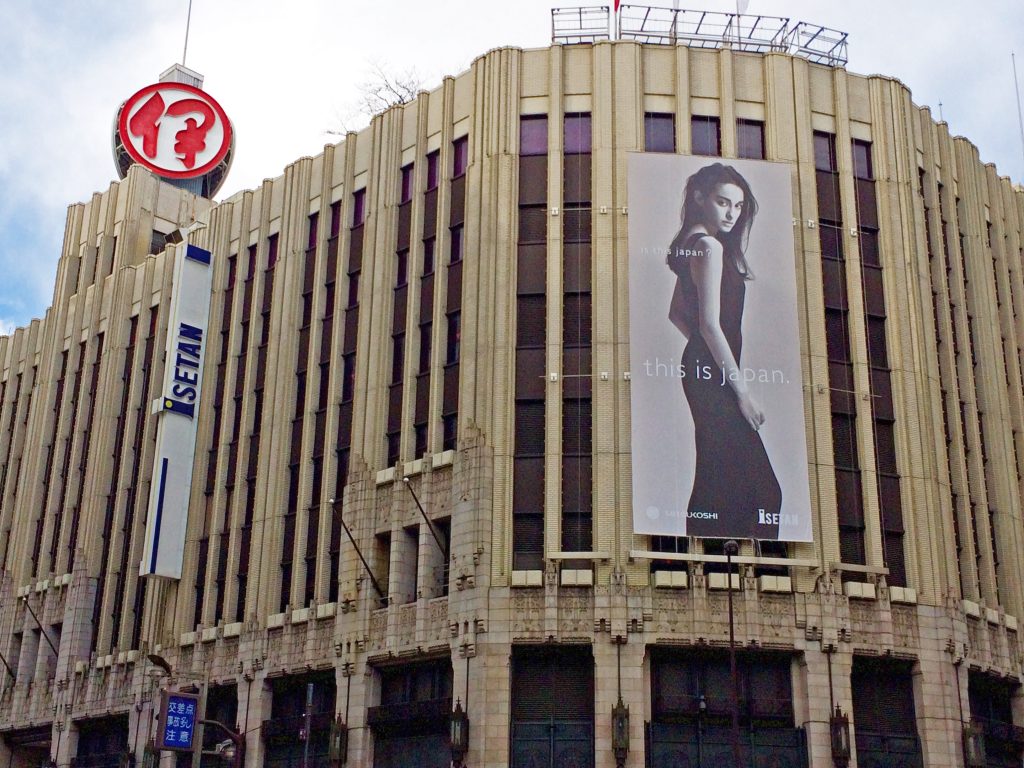 Shinjuku is known for shopping, entertainment and business district which houses most of Tokyo skyscrapers. Whether you are an architecture fan, a shopper or simply city walker, exploring Shinjuku will always fascinate you. It is a home to the busiest train station in the world (where one always rush) and also a beautiful Shinjuku Gyoen National Park (where one always relax). Shinjuku Gyoen is the most popular park and also the largest in Tokyo. It's one of most famous spot for Sakura viewing in early April as it's a home to many Sakura types.
Getting to Shinjuku Gyoen: Tokyo Metro Marunouchi Line to Shinjukugyeonmae (M10) or JR Chuo/Sobu Local Line to Sendagaya Station.
See the Young Crowd of Harajuku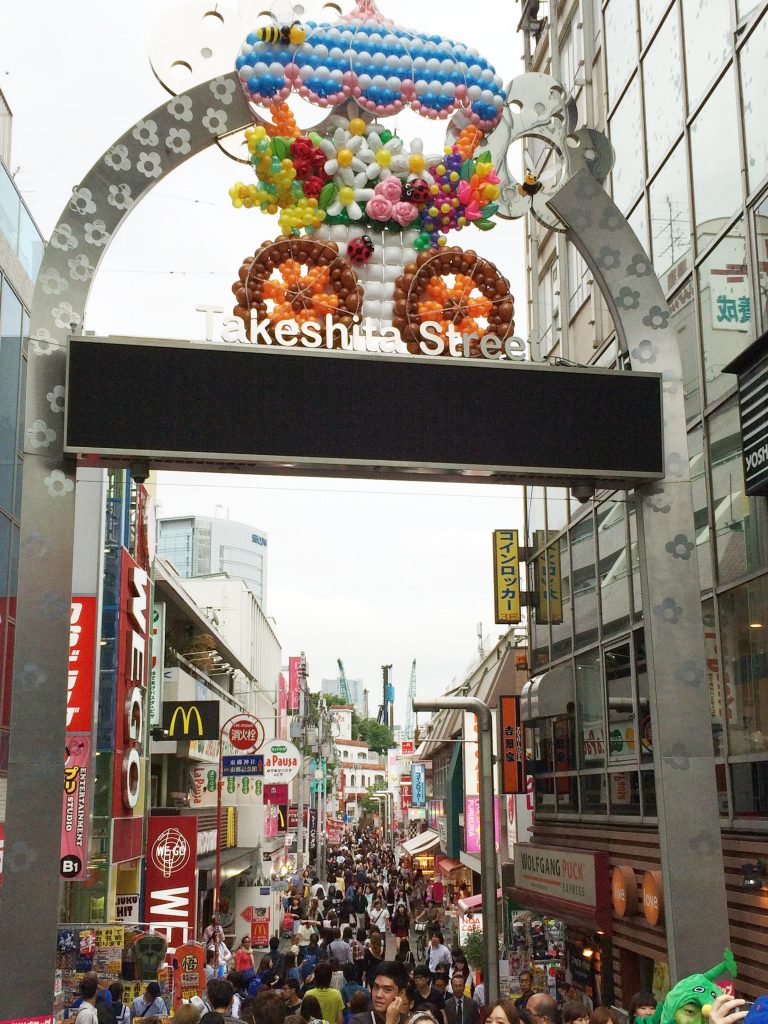 Harajuku is famous hangout place for young people. I always take my friends and family to Harajuku to give them a sense how the young Tokyoite express themselves in unique way. Most famous spot in Harajuku is Takeshita Dori or Takeshita Street where clothes, restaurants and shops lining up. The most visited shop in Takeshita Dori is Daisho or known as 100 yen shop, a place where each item costs only 100 yen.
Getting There: JR Yamanote line stops at Harajuku or Tokyo Metro Chiyoda / Tokyo Metro Fukutoshin line stops at Meijijingumae 'Harajuku' (C03/F15) or Tokyo Metro Ginza / Tokyo Metro Hanzomon / Tokyo Metro Chiyoda line stops at Omotesando (G02/Z02/C04) then take walk toward eastern side.
Bath Like Japanese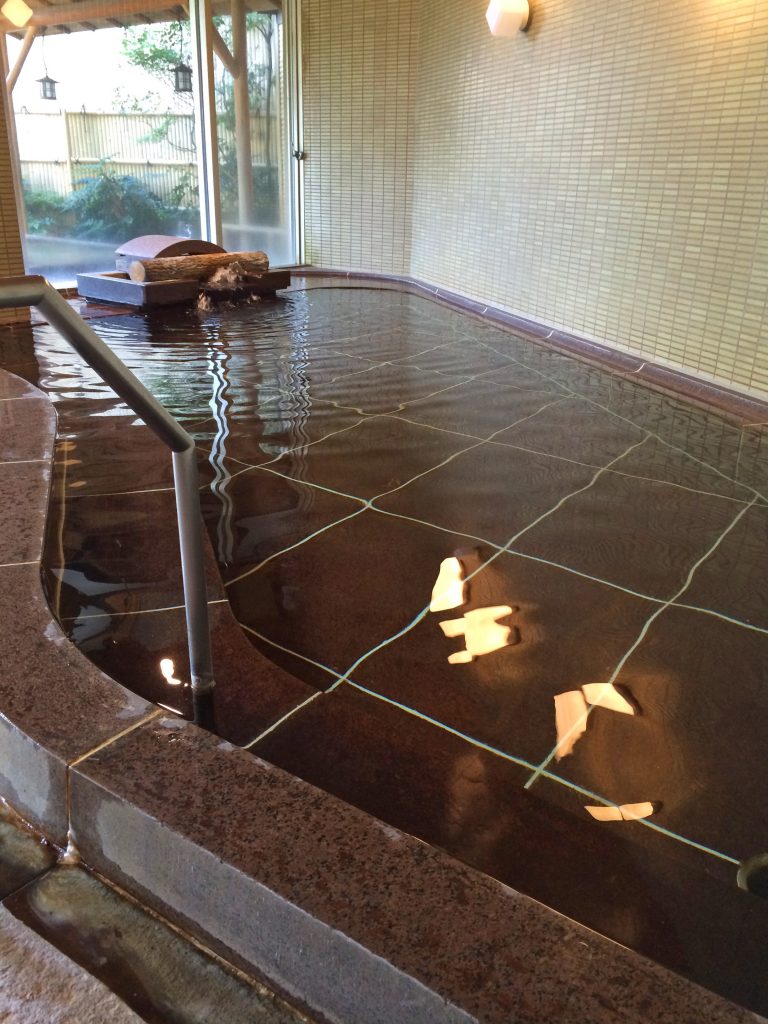 Onsen or hot spring is part of Japanese culture for centuries. Bathing in onsen is believed to help ease and relax sore / tired muscle. Onsen is available in all parts of Japan. Many traditional hotels or ryokan offers indoor or outdoor onsen mostly male and female bathes are on separate place. Rule of thumb for bathing in onsen is to clean yourself before entering onsen.
Seafood Hunting at Tsukiji Fish Market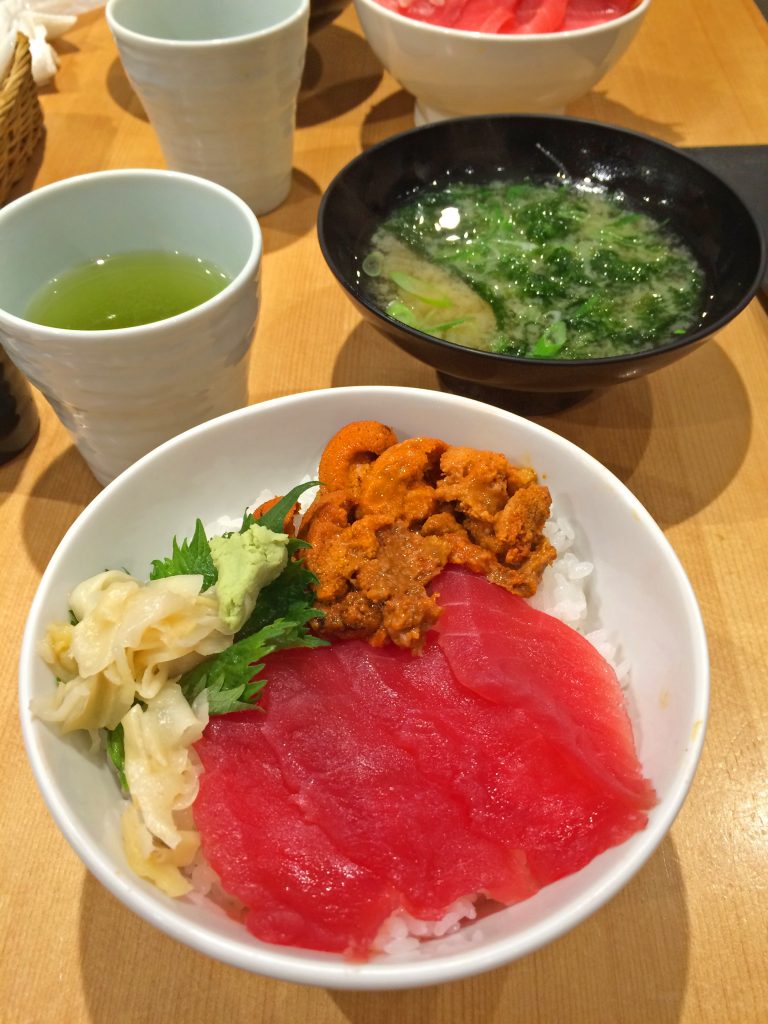 The best place to get the freshest seafood is from the fish market itself. Tsukiji is a home to delicious sushi, oyster, tamago and different type seafood. Price wise, definitely cheaper than restaurants in town. Famous sushi restaurant in Tsukiji is Sushizanmai opens 24 hours. If you up to big portion, check out fish bowl restaurants. Rice bowl topped with tuna and sea urchin and miso soup costs $12.
Tsukiji Fish Market is known for its tuna auction sadly only limited numbers of visitor can observe tuna auction process but you need to be at the market before 0300 am and queue to get the ticket to enter the auction. If you go to fish market section before 0900 am, you may have a chance to see fish mongers cutting giant tuna. There is a plan to move this fish market to Toyosu (near Odaiba) in 2016. So it's better to visit it before Tsukiji fish market turns to history.
Getting There: Tokyo Metro Hibiya line stops at Tsukiji station (H10) or Toei Oedo Line stops at Tsukiji Shijo station (E18).
Try Theme Cafe 
Sometimes dining is not always about food but also entertainment in Japan. Here in Tokyo there are numbers of theme cafe you can go to from Hell Kitty, cats, ninja, prison, maid to robot cafe.
Sip Drip Coffee at "Kissaten"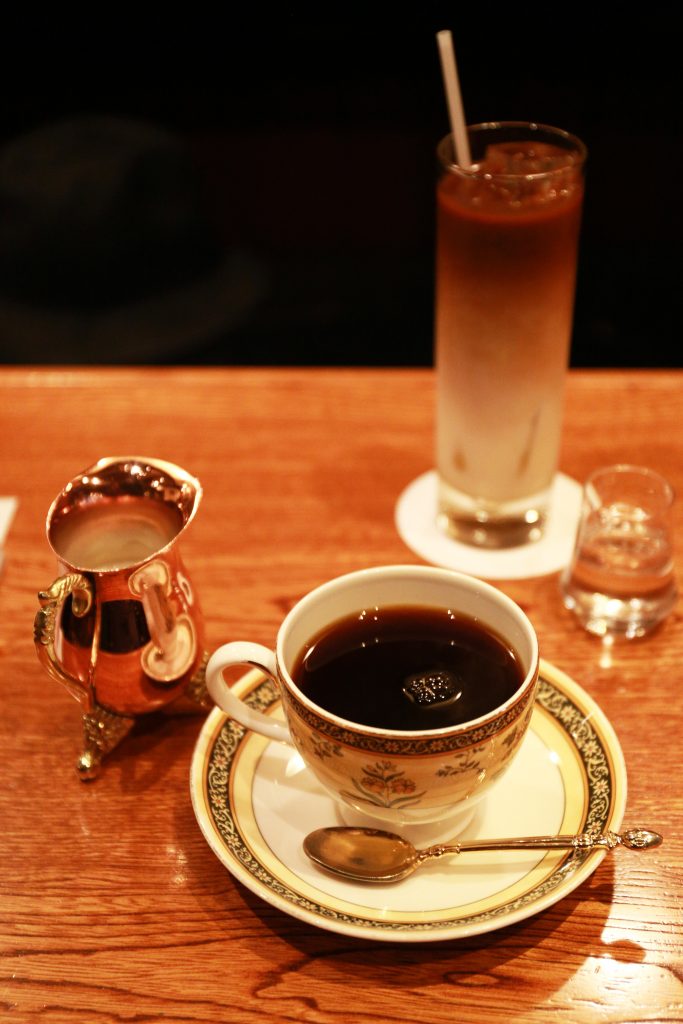 I chose not to listen to those saying "coffee is bad in Japan". Yes to some extend people here don't care about the quality of the coffee. Coffee shop is a place for chit chat even to discuss business proposal. Kissaten is old coffee or tea house that have been serving coffee lovers for many years. The oldest kissaten brewed its coffee since 1930. My favourite kissaten is "Kohi Tei" in Ikebukuro.
Eat Unagi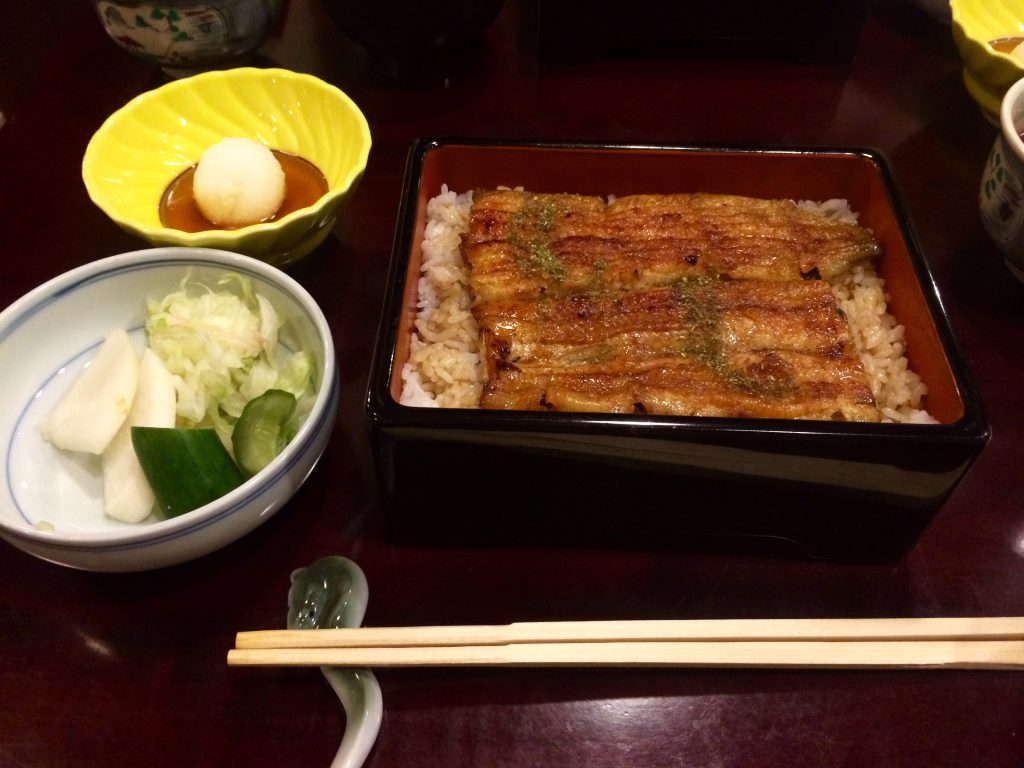 Unagi is eel, it's not an ordinary eel which you can find easily in your country. The way it's cooked and served is here is different. Unagi is decreasing rapidly because there is no technology to culture it just yet. Why not eating Unagi while in Japan before it becomes history.
Where: Maekawa Restaurant in Shin Marunouchi Building (Marunouchi line stops at Marunouchi then take walk to Shin Marunouchi building) and Nodaiwa Restaurant in Akabane Bashi (Oedo Line stops at Akabane Bashi station), it also has branch in Ginza. Alternatively, try unagi skewer in Tsukiji market only 200 – 300 yen.
Try Street Food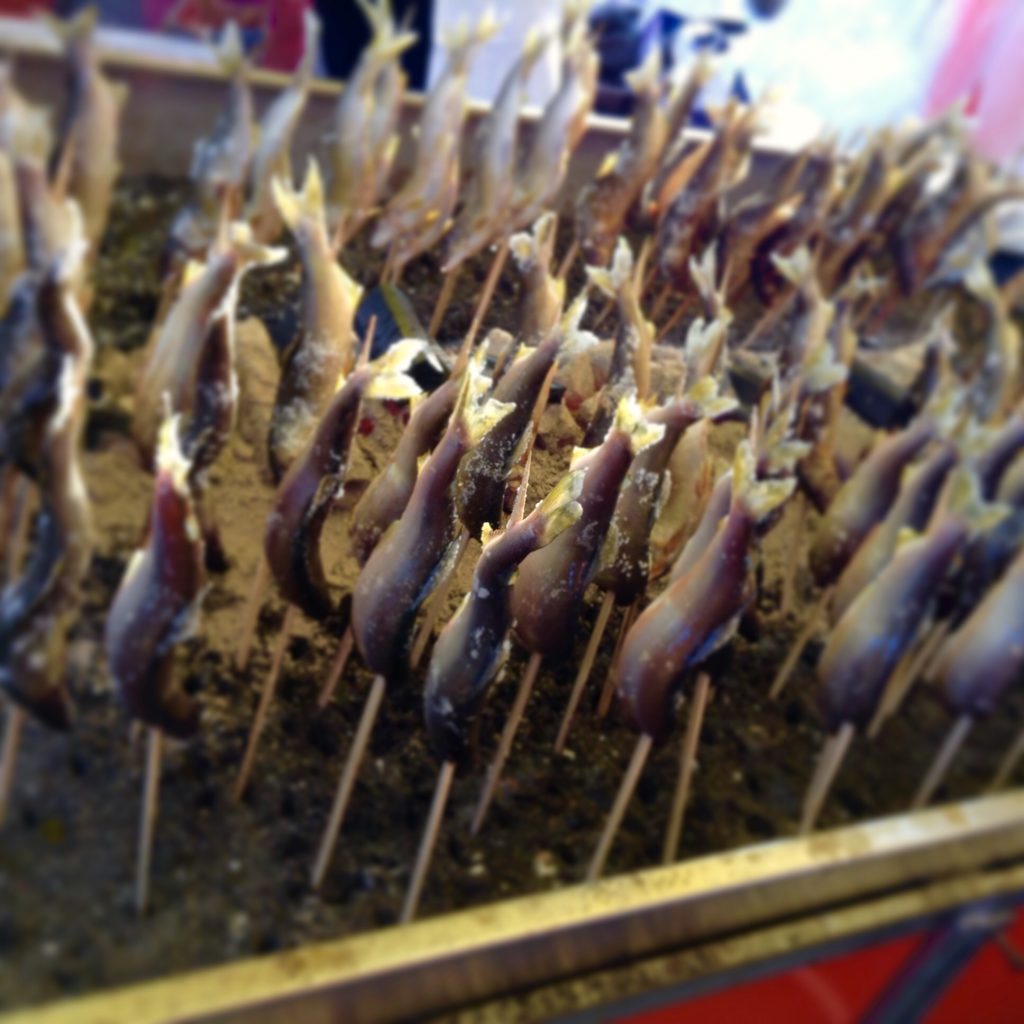 Food is always part of everyone's travel itinerary. Foodies will always find Japan is a food heaven. From fine dining to street food everything is mouthwatering. Takoyaki (octopus ball), tori karaage (fried chicken chunk), okonomiyaki (veggie sandwich with lard),grilled fishes and sushi are worth every penny spend because it's so delicious and cheap.
Where: Street food can be easily found during festivals or at all times in Sensoji Asakusa Temple, Ueno Park and Tsukiji fish market.
I know there are many other things to do while in Tokyo especially if you have been in Tokyo several times.
What would you do if you  visit Tokyo on your second, third or fiftieth times?