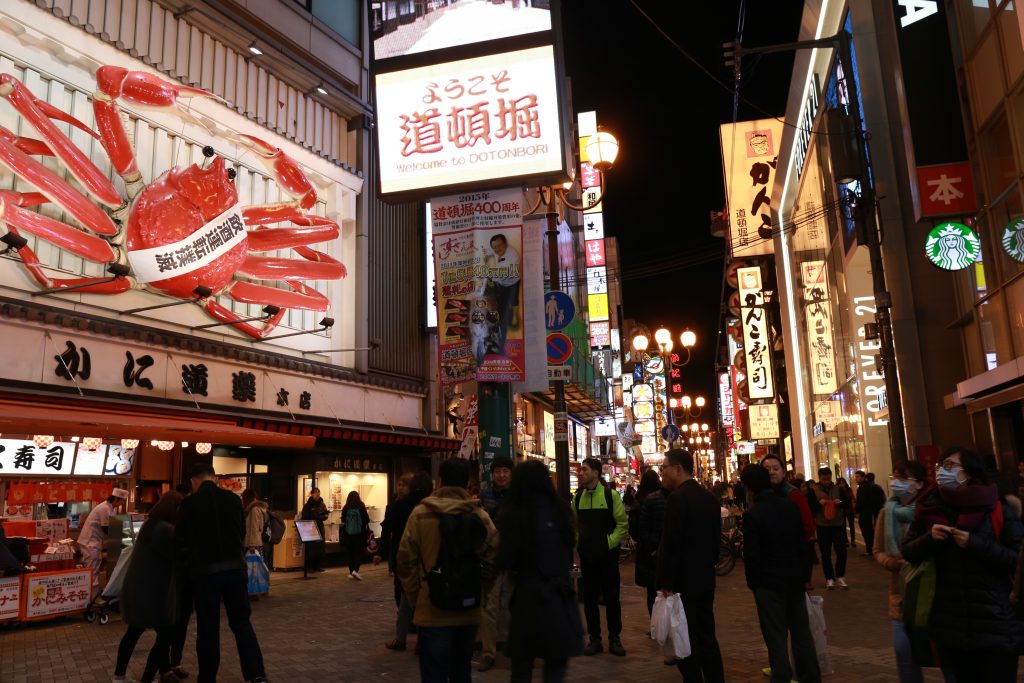 Dotonbori is a gastronomist street where restaurants, street hawkers and shops are stretching along the street. It is a foodie heaven of Osaka, a place where curious tourists wandering around day and night.
I felt freezing when walking around Dotonbori, 4 degree Celsius for early spring was just a cruel night. My stomach was singing a song of food every time I looked at cafes, restaurants and street hawkers. But I made up my mind before stepping out my hotel room. Tonight was takoyaki night. Nothing else matter (after a big bowl of Oyakodon, rice topped with egg and chicken).
There are so many takoyaki cafe in Dotonbori. Every store was crowded with customers, the queue was unbearable to watch. I kept walking down the street trying to find takoyaki cafe with shorter queue. Of course, it was a wishful thinking. Amongst all takoyaki cafes, I found one that was different from others where one screaming out "takoyaki, takoyaki", the other person shouting Japanese words. I finally knew where to get my takoyaki: Creo-Ru. Creo-Ru Takoyaki, Okonomiyaki signboard (in roman alphabets) is impossible to miss.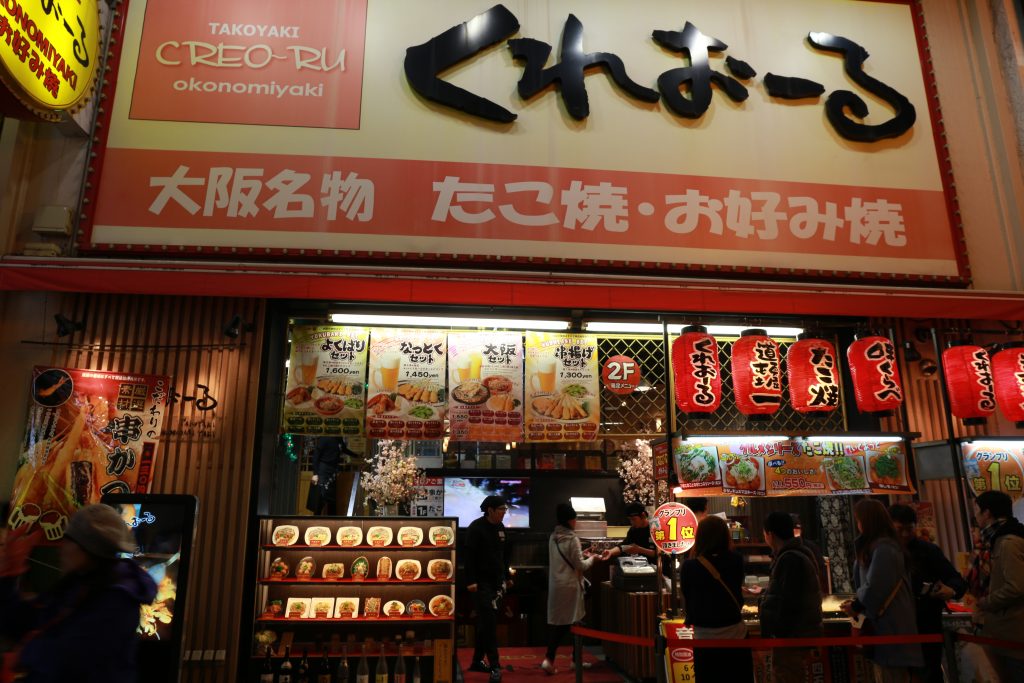 Takoyaki delectably made outside the cafe. Plus this place used so many takoyaki pans compared to other cafes. I first watched the making of takoyaki. After thousands of takoyaki in a year, I still admire the making of takoyaki, from flat to perfect round shape. It takes skillful hands to flip those takoyaki in the right time.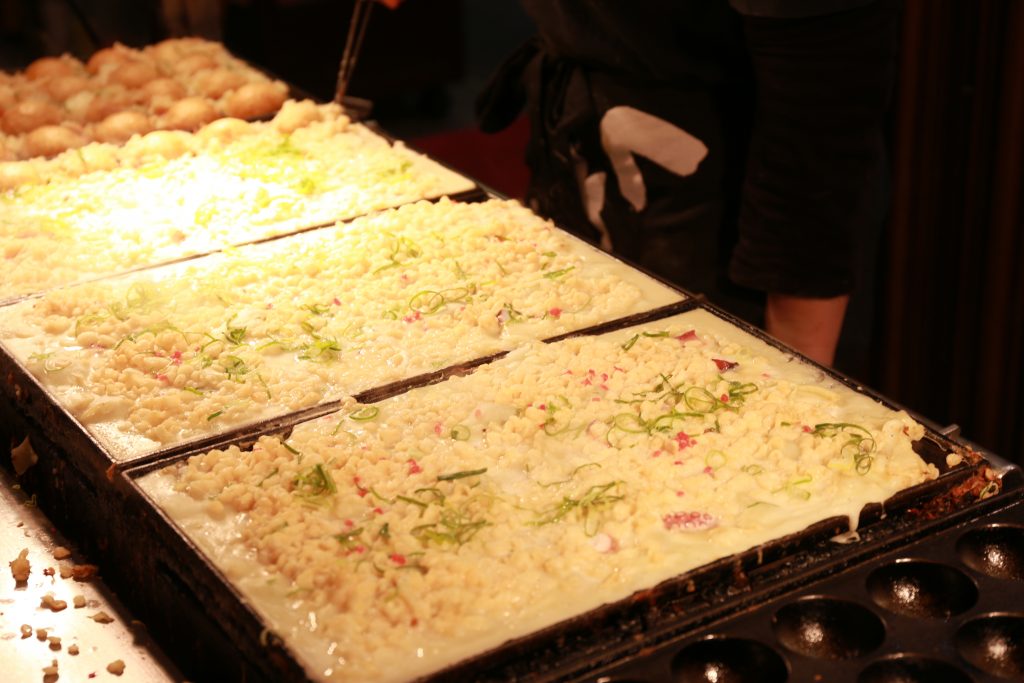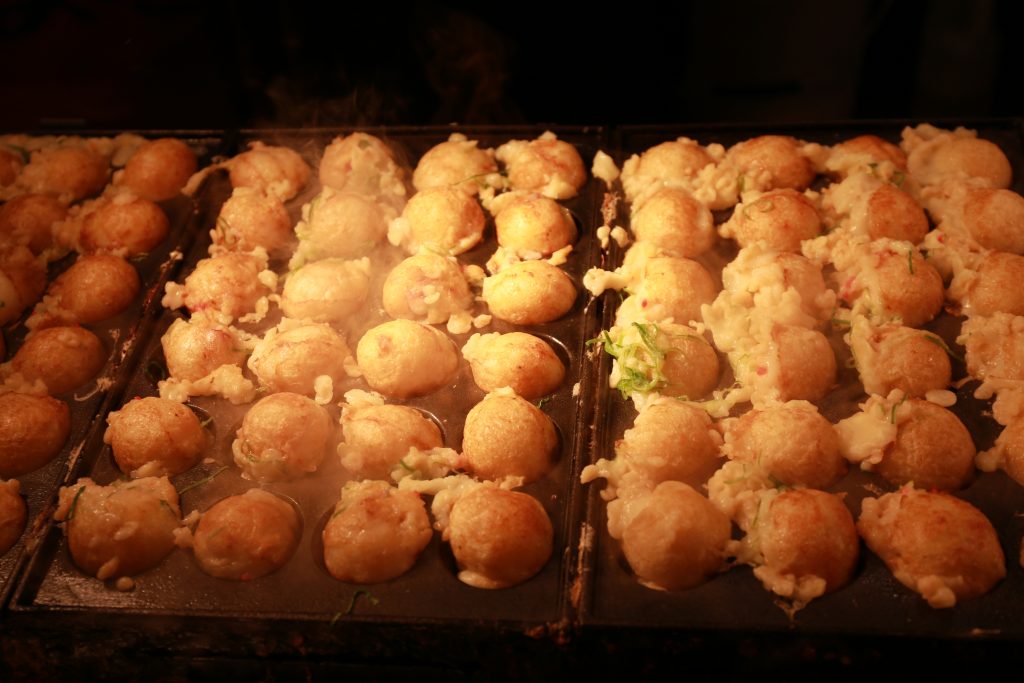 It took only 10 minutes wait to get my takoyaki. Then I decided to take a short walk around the area. It was really a crowded night.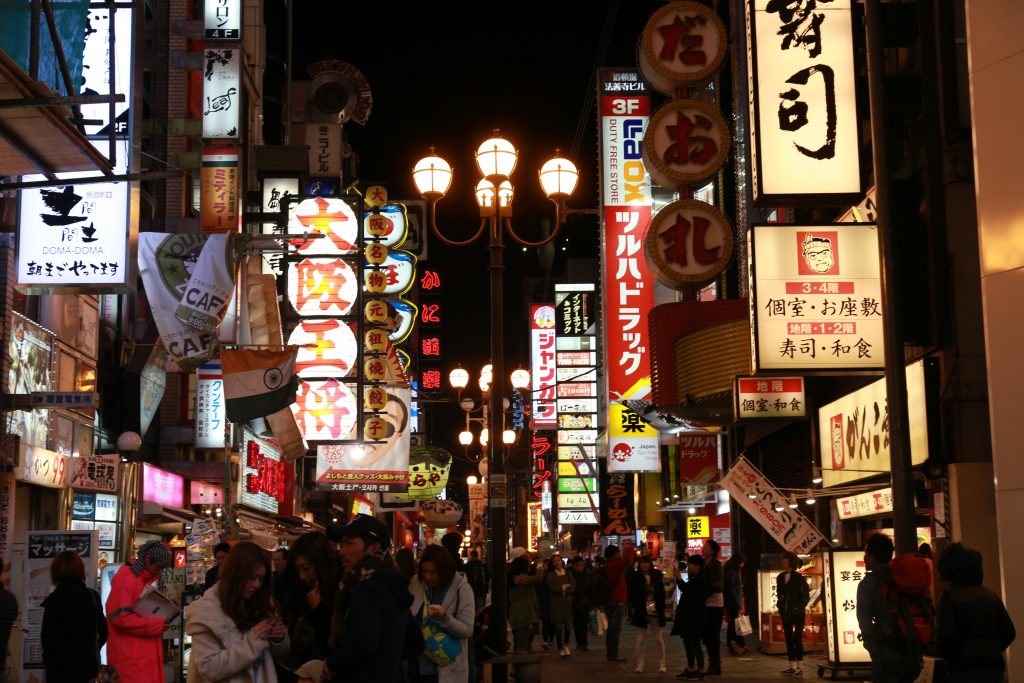 I wanted to walk around much longer but the cold beaten up my body and spirit. Following spring style in Japan was not appropriate for a tropical girl. My spring jacket, light sweater and a heatech were not enough to shelter me from the cold of the night.
Sushizanmai for sushi lovers.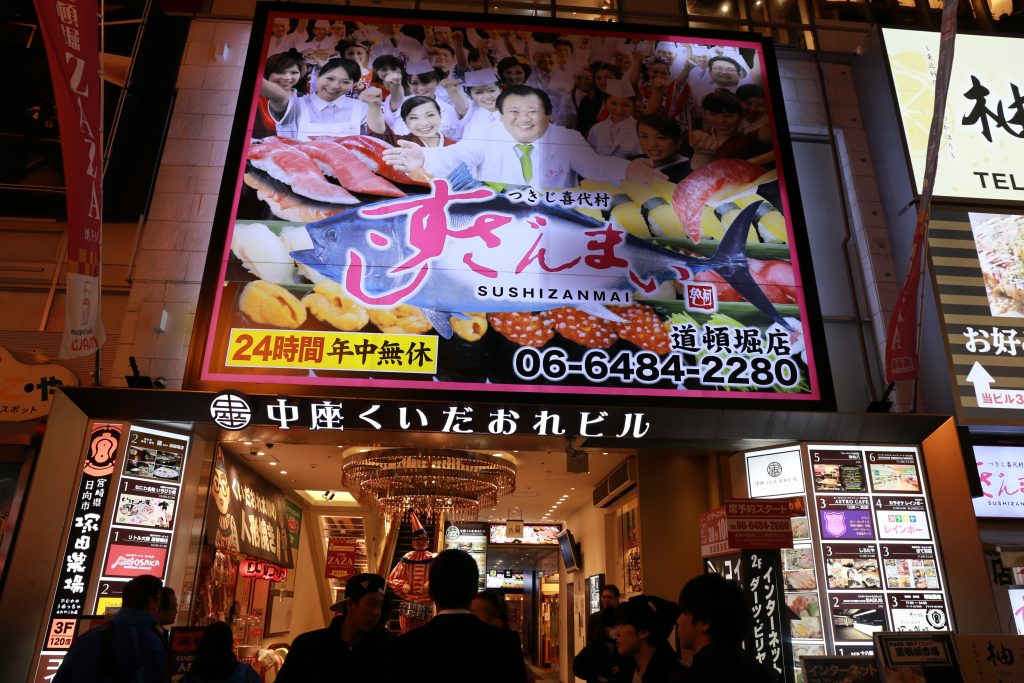 I walked through Shinsaibashi shopping district to reach the hotel. It was almost 9pm, the street still busy with passerby. I could hear Chinese, Thai and Korean in almost every corner of the street. It looked like I was a lonely Indonesian in famous Osaka tourists spot at that time. A lone walker in a chill night I was.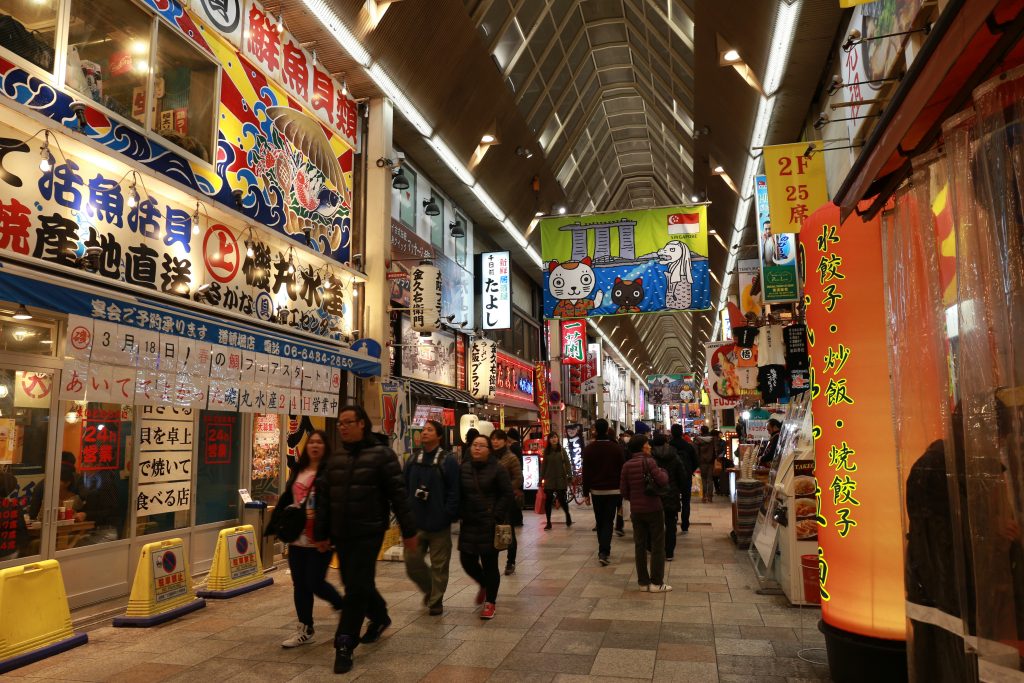 Takoyaki was so delicious. Unlike usual takoyaki I normally buy in Tokyo, Creo-Ru takoyaki has a little bit taste of crab in the dough.
Thanks for reading.