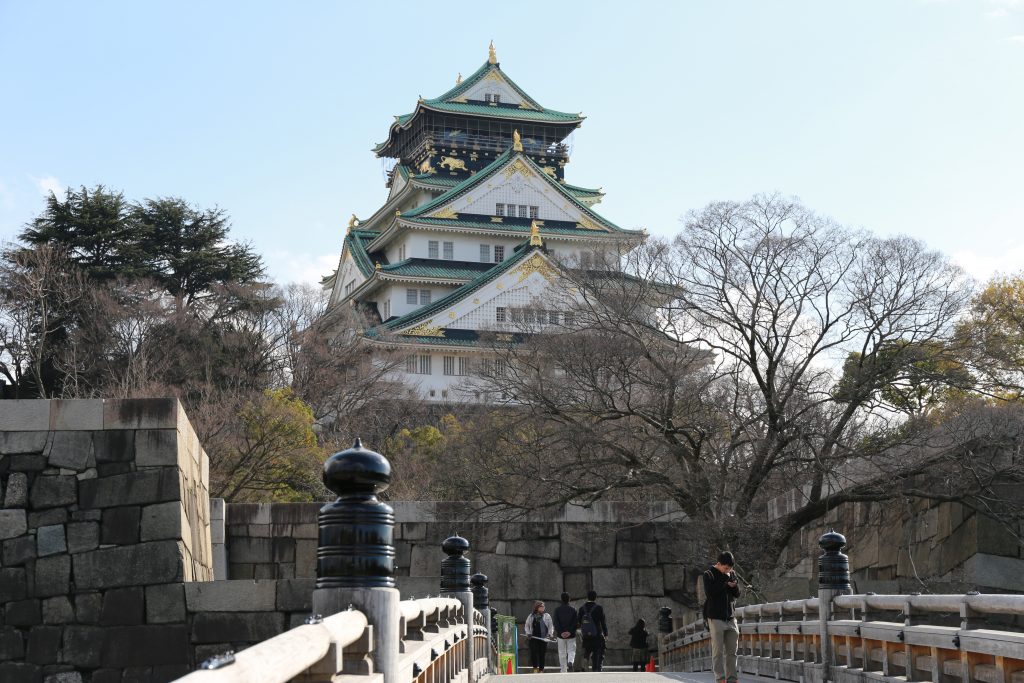 Osaka castle is a pride of Osaka, a symbol of the city and a must visit place while in Osaka.
I had been thinking to visit Osaka since last year but it was never on the priority list. This year finally I made up my mind, visiting Osaka was a must. And it must be by early spring, end of March to avoid the crowd. I could conjure up Osaka castle surrounded by white and pink Sakura as I hunted a hotel room early December 2014. Surprisingly, many hotel standard rooms were sold out. I was lucky enough to secure a room for two in Nikko Hotel Osaka.
It was late chill afternoon by the time I reached Osaka castle. There were not as many tourists as I expected. I could easily roam around and took pictures without stranger faces in it. One thing I missed was Sakura. It was too early for Sakura in Osaka. Temperature was still low (below 10C) for Sakura to bloom. I was not that disappointed though. Osaka castle was still stunning without Sakura.
Osaka castle is also a museum that displaying history behind the castle. I went inside the castle after purchasing a 600 Yen ticket from a vending machine located at the castle's entrance gate. The ticket valid for one-time entrance.
Scene from Summer War of Osaka Folding Screen (in miniature) is  one of the highlights of the museum. The Summer War that took place in in 16 century is very important part of shogunate history. The war often featured in Japan's historical samurai drama.
Top of the castle is observatory floor (8th floor). The view from this floor is amazing. I was lucky the sun was shining, the sky was blue, a perfect weather for pictures taking.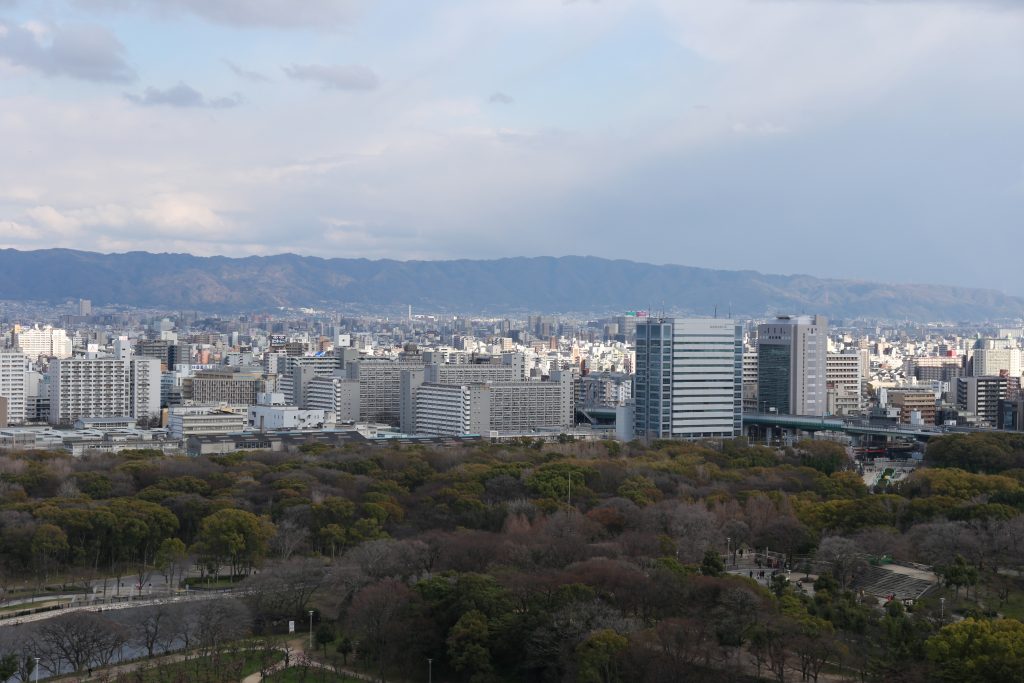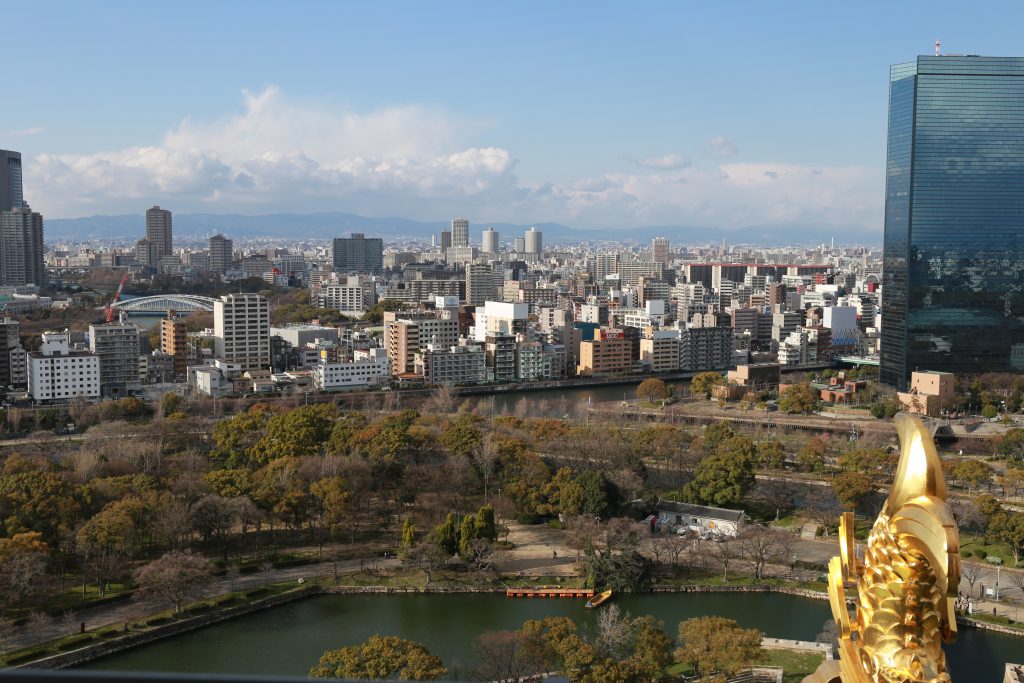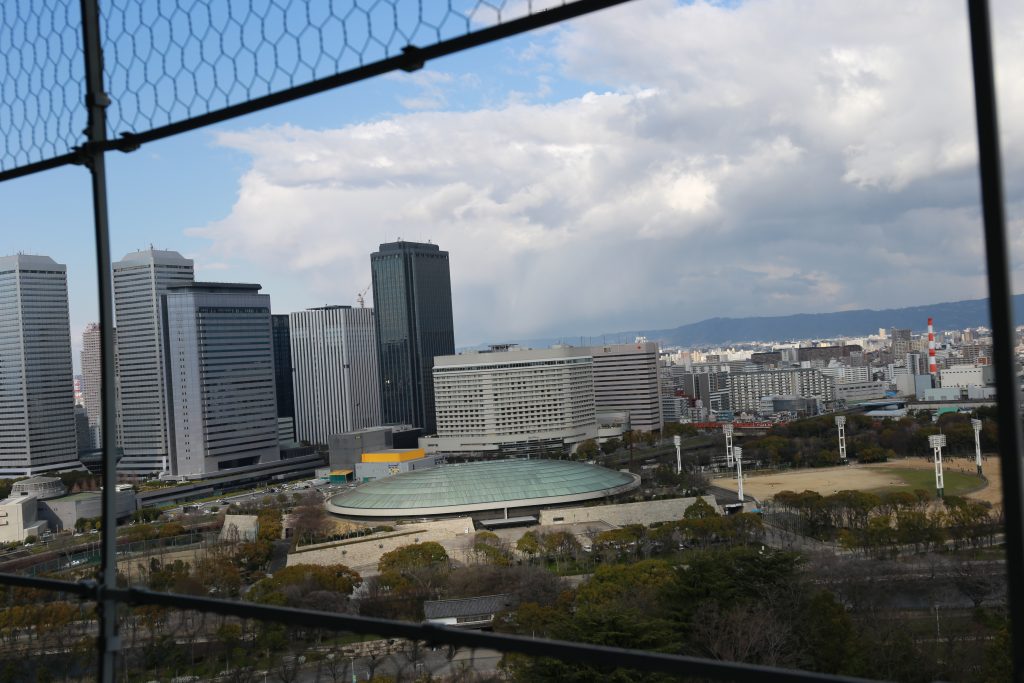 It was not too crowded inside, made it easy to roam around one floor to another and more time to read the history without bothering the next person. Many tourists were so eager in buying Osaka castle souvenirs from a small shop at observatory floor. I skipped the souvenir part, saving the time for next itinerary: Osaka Aquarium Kaiyukan.
Thanks for reading.