I lately like looking back at my travel pictures collection from the past. They bring so much memories from the old days. I did not have blog back then, so I decide to share my travel pictures with TiptoeingWorld readers.
When Ikumo and I got married, we could not think of any other place than Turkey to spend our honeymoon two years ago. We both were still working back then, our honeymoon could not be longer than a week. We wanted to make the most of our Turkey visit. It was an ambitious trip rather than a lay back one. In the end, it was worthy every single penny we spent on the trip to Ephesus, Pamukkale, Istanbul and Cappadocia.
Here are top reasons to visit Turkey:
Stepping into the Ancient Time 
Visiting Ephesus and Hierapolis was like stepping back into the old century even long before the Christianity. From Library of Celsius, Amphitheater to ancient toilets are in city of Ephesus and Hierapolis. Ephesus is one of the largest Roman empire in the history, one of the Seven Wonders of Ancient History. Going here is like witnessing ancient time. Needless any other reason to explain why Ephesus and Hierapolis are top tourists destination in Turkey.
Breathtaking Landscapes
White travertine Pamukkale, clear water beach Bodrum to rocky landscape Cappadocia are what make traveling around Turkey worth spending money for. We didn't go to Bodrum because of time constraint but we definitely will when we visit Turkey again.
The Food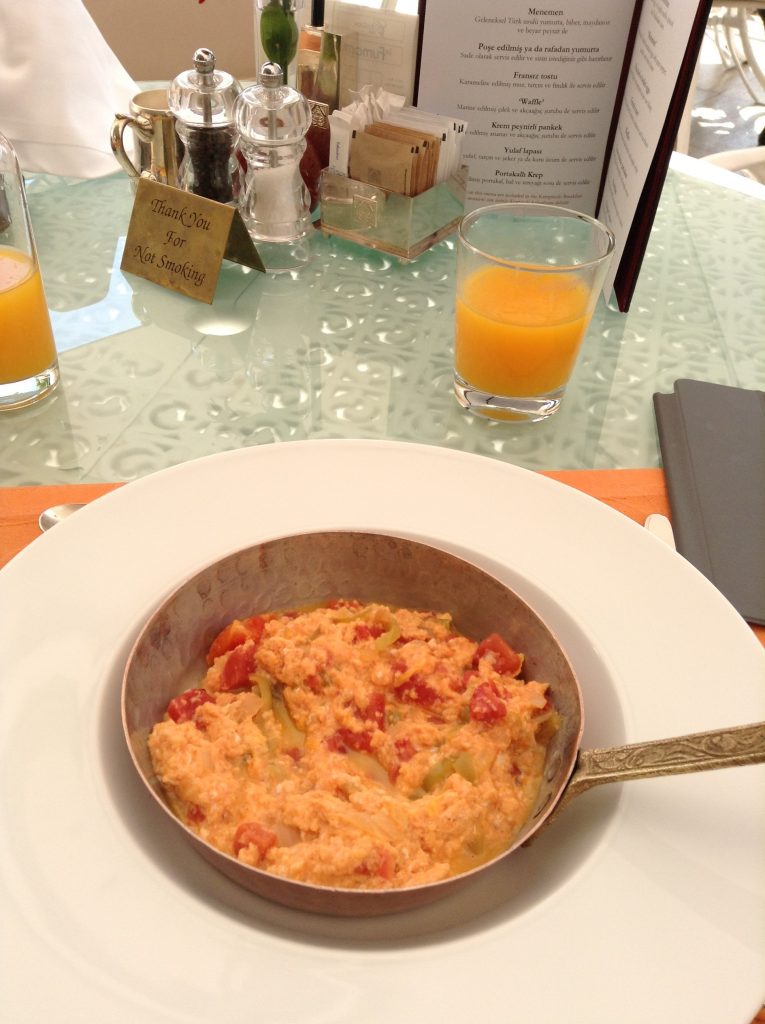 Menemen, turkish delight, Baklava, kebab, Turkish tea and coffee and hundreds of delicious local food that can never satisfy foodie such as we are. We bought so many Turkish delight for our family and friends. We also bought saffron and local spices from Spices Market in Istanbul.
The Bosphorus 
With 620 Yali (waterfront houses) lining on its side and Topkapi Palace, Sultan Ahmed Mosque, Agia Sophia, Kempinski Ciragan Palace as its view, cruising the Bosphorus is one of the reasons what make Istanbul a must visit city in Turkey. The Bosphorus separates east and western part of the city. Islamic influence is more dominant on the eastern part of the city where the stunning architecture of mosques are.
Hot Air Balloon Cappadocia
Flying hot air balloon over rocky landscape of Cappadocia when sun peeking up behind the hills was like having a dream, we didn't want to wake up. Nothing but Ah-Ma-Zing experience.
How about you? What make you visit Turkey?